Posted on 10/12/2018
Travel: The endeavor of leaving one's place of residence, for the express purpose of excitement, adventure and perchance relaxation is much more than a strict 20th Century construct. Here we present sage advice from throughout the ages. The pleasures and advantages of stepping off the carousel of life and stopping to smell the roses are outlined in these seven ancient travel quotes to live by – but don't take our word for it see what Aristotle has to say…
"Adventure is worthwhile" is a quote from Aristotle. This famous ancient Greek philosopher studied under Plato and is considered the Father of Western Philosophy. He also tutored Alexander the Great and knew of what he spoke. Today we might say "nothing ventured, nothing gained." That is true of travel, especially if it includes a dazzling destination like Destin as well as other pieces of paradise along the Emerald Coast like Miramar Beach, picturesque coastal villages along Scenic 30A and Panama City Beach. It can be quite an adventure and very worthwhile!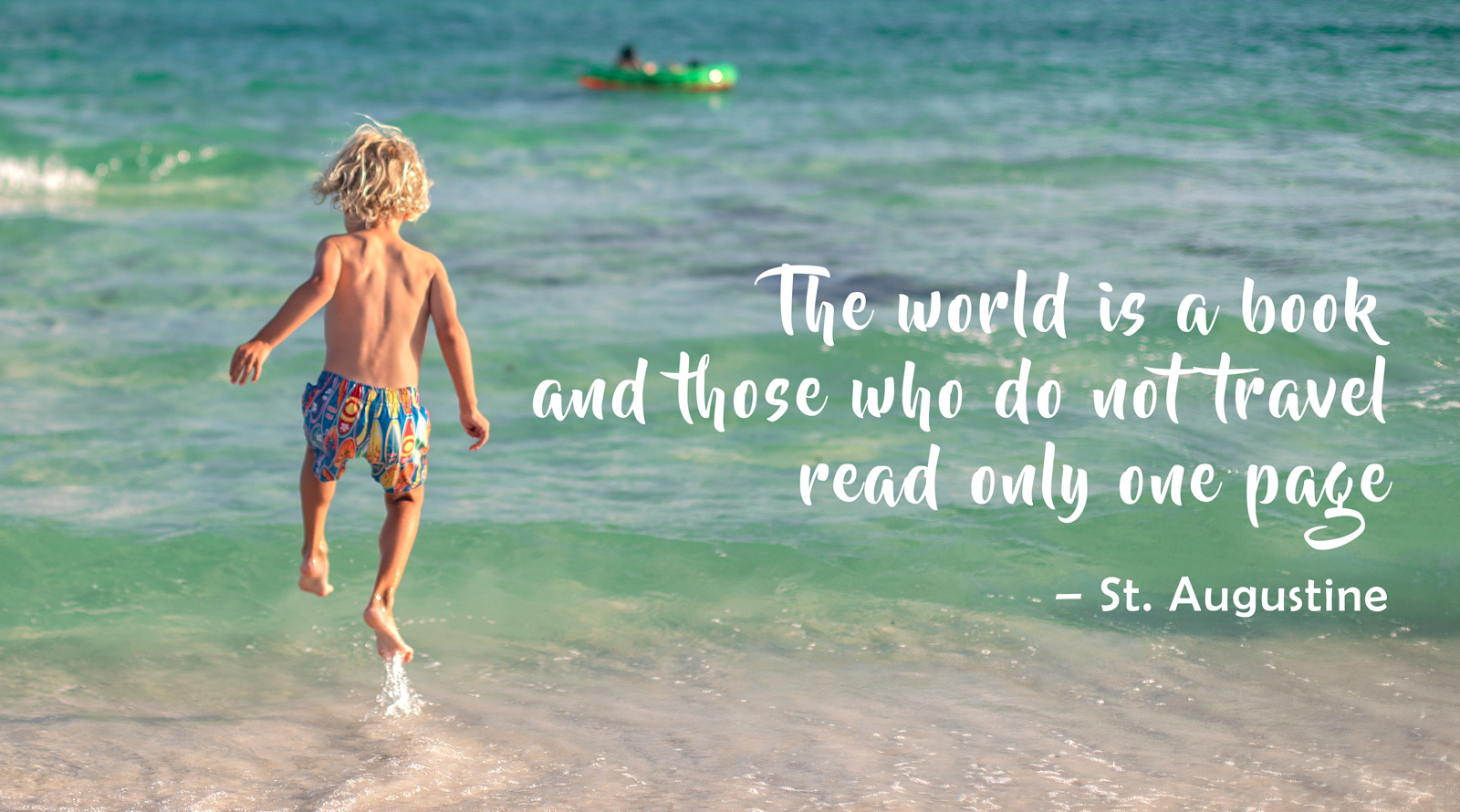 "The world is a book and those who do not travel read only one page" is a saying attributed to St. Augustine. He was an early theologian who became a bishop of Hippo in present-day Algeria and later venerated as a saint. Before conversion to Christianity, he was quite a hedonist with lots of experience while enjoying extensive travels throughout northern Africa and Italy. The Emerald Coast has lots of pages to add to your book of memories since there are so many exciting things to do here. Think of swimming in the jeweled waters of the glowing gulf, championship golf, tennis, deep water fishing excursions, snorkeling, boat parties at Crab Island, water park adventures, world-class discount designer shopping, amazing restaurants, lively bars, seasonal celebrations, and fireworks.
"Travel and change of place impart vigor to the mind" was a wise observation by ancient Roman philosopher Seneca. It certainly applies to the inVIGORating spirit you will experience with your family and friends while visiting here. Dorothy once famously remarked in the Wizard of Oz, "Toto, I don't think that we're in Kansas anymore." Once you arrive, especially if it's for the first time, you'll be saying "I don't think that we're in"… (You name it!) … Georgia, Tennessee, Texas, Alabama or anywhere else for that matter… "anymore." It's not the Emerald City, but the Emerald Coast is a special place indeed! Just taking a walk down the brilliantly bright shimmering shoreline is a thrill. The pure powdery quartz crystalline sand literally squeaks beneath your feet. The sight of the glowing luminescent emerald toned gulf is truly breathtaking and usually swimming pool clear. Spectacular, stunning sunsets span across the sky in heavenly fashion when the golden orb dips down into the beautiful bay or glistening gulf depending upon the time of the year. Such experiences make you feel very much alive!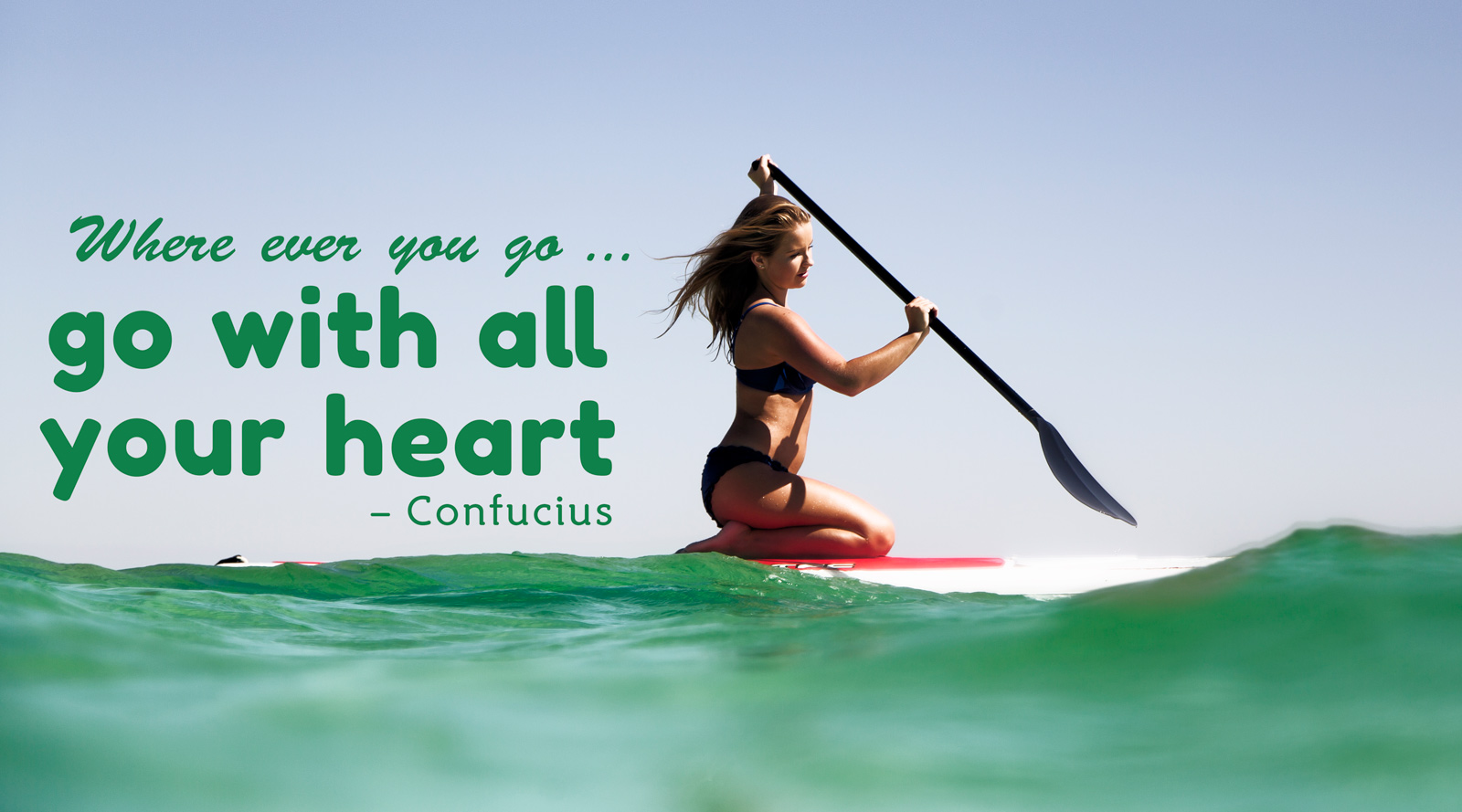 "Where ever you go….go with all your heart" were sage words from the father of Chinese Wisdom famously known as Confucius. It describes a passion for living, but when taking a vacation with your family or sharing a beach reunion among friends it takes on another special meaning. Your heart includes beloved members of your family and close friends so when you leave for a warm meaningful vacation, of course, you take "all your heart" with you!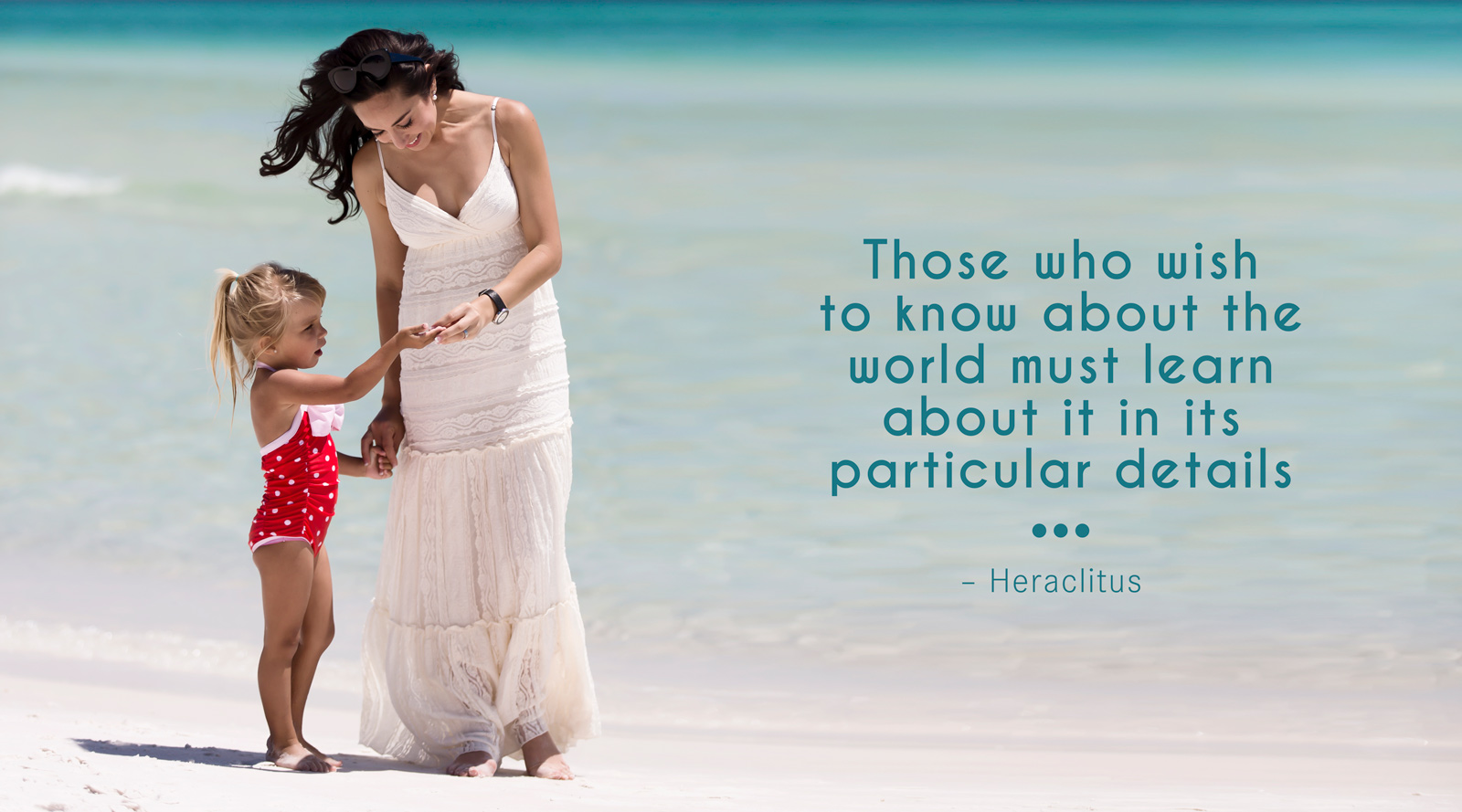 "Those who wish to know about the world must learn about it in its particular details" was said by Heraclitus who was a Greek philosopher who lived in the fifth century BC. For travelers to our Ocean Reef Resorts vacation rental properties in Destin, Miramar Beach, Scenic 30A and Panama City Beach "particular details" are listed in our Reef Rewards program. As a thank you to our esteemed guests we offer special discounts along with complimentary freebies during your stay with us. They include reduced rates for golf, tennis, in-shore bay fishing, dolphin or sunset cruises, sandcastle lessons and a giant water park along with discounted rentals for pontoon boats, jet skis, fishing boats, jeeps, golf carts, bikes, and even cribs. Freebies include a special coupon book, champagne, snow cones, appetizers, Destin museum tickets, a beach portrait, and a kid's meal!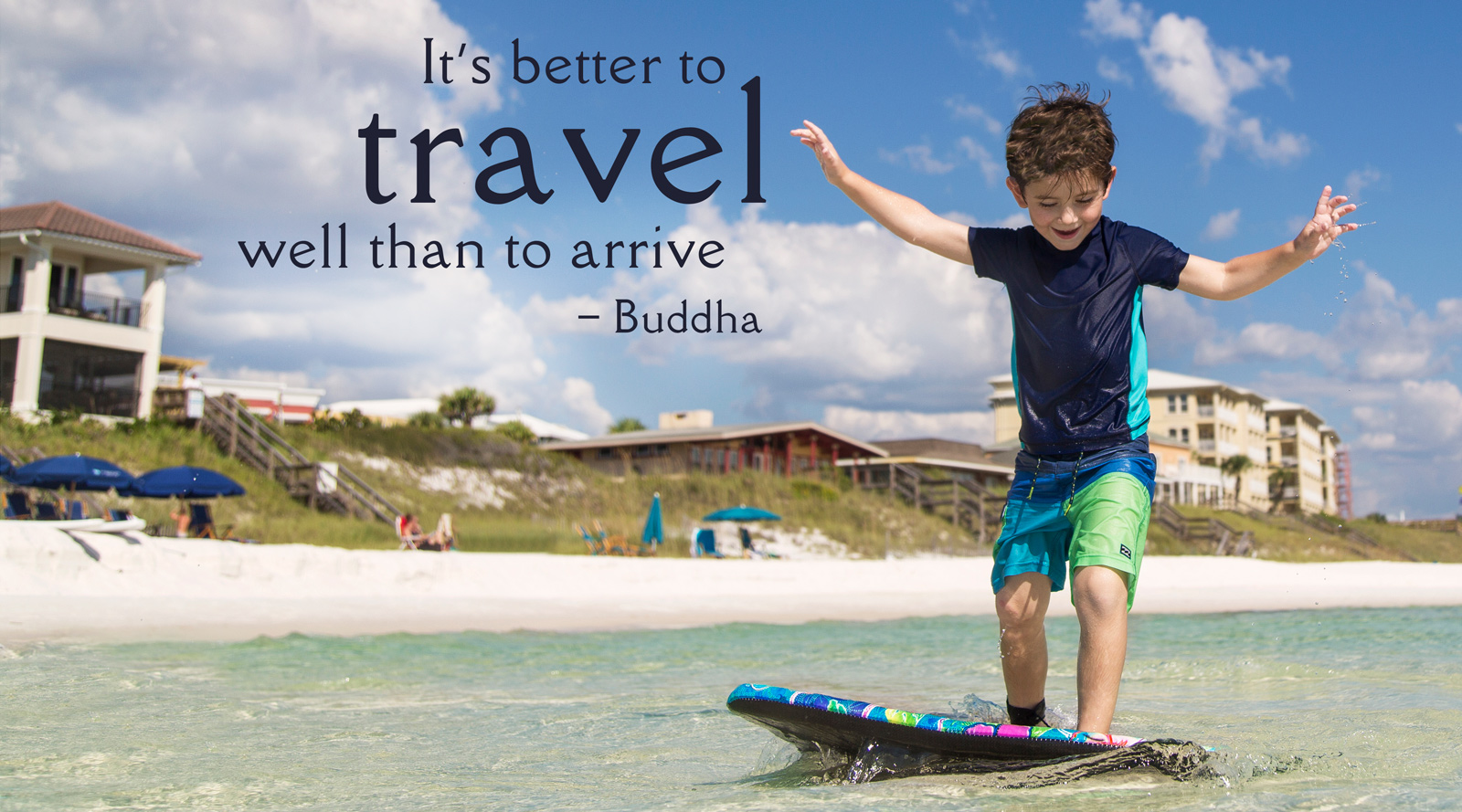 "It's better to travel well than to arrive" was said by Buddha and in this case, such insurance starts with planning, so everything is perfect when you arrive. Every place is different since our properties come in all shapes and sizes. Some are right on the beach while others are nearby with gorgeous gulf views. Many are at lushly landscaped resorts like Sandestin, Edgewater, Majestic Sun and the Amalfi Coast. Each part of the Emerald Coast has its own personality. Destin and Panama City Beach are happening towns with lots of action while the picture-perfect coastal villages along Scenic 30A have a quiet lovely laid back type of beauty. Miramar Beach has a blend of both and is centered between both worlds. Every season offers different types of festivals and events. Our website can keep you informed about everything that is offered here throughout the year so that your individual visit may become tailor-made.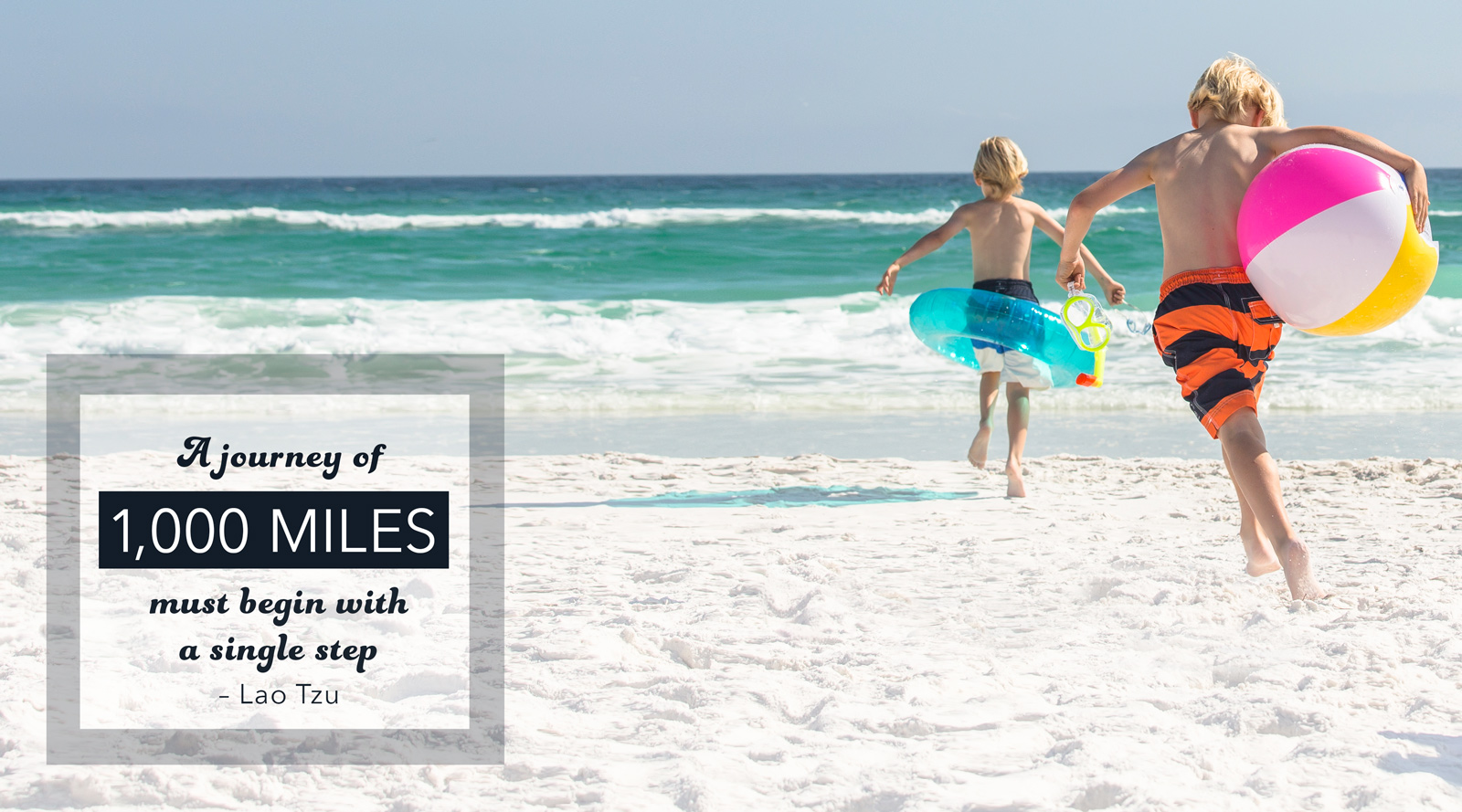 "A journey of 1,000 miles must begin with a single step" was well said by ancient Chinese philosopher known as Lao Tzu. In this case, your first "single step" is to have some fun planning your terrific trip down to the Emerald Coast with your special group of family and friends. Our Ocean Reef Resorts website is very user-friendly with vivid descriptions and lots of colorful pictures of vacation rental properties available. They include beachfront homes, cozy cottages, luxurious condominiums and everything in between. You can view specific property locations for an aerial "bird's eye view," see lists of special amenities offered at each one, pick a size that accommodates all of your party, check out seasonal rental rates and view calendar availability to schedule your trip.