Posted on 9/17/2019
What is the best night of the week? Date night, of course!
If you're like the rest of us, you've probably imagined your perfect date. An intimate dinner with your favorite person, followed by a romantic stroll on the beach at sunset or under the shimmering light of the moon, perhaps? If this fits your idea of a great date night, we have good news for you! A date on the South Walton's Scenic Highway 30A will fulfill all of your romantic, starry-eyed dreams. Not only does 30A boast the most beautiful and pristine beaches with jaw-dropping views, it is also home to a variety of cozy restaurants that are great for talking with and spending time with your honey.
Maybe you'd rather have a night out in Destin? If so, check out Best Date Night Restaurants in Destin
Check out these nine date night restaurants on 30A, and start planning the best date you've ever had! Whether you are newlyweds on your honeymoon, vacationers who want a night out, or locals who need a night away from the kids, you'll love dining out at any one of these restaurants and enjoying the romantic air of the coast.
Café Tango 30A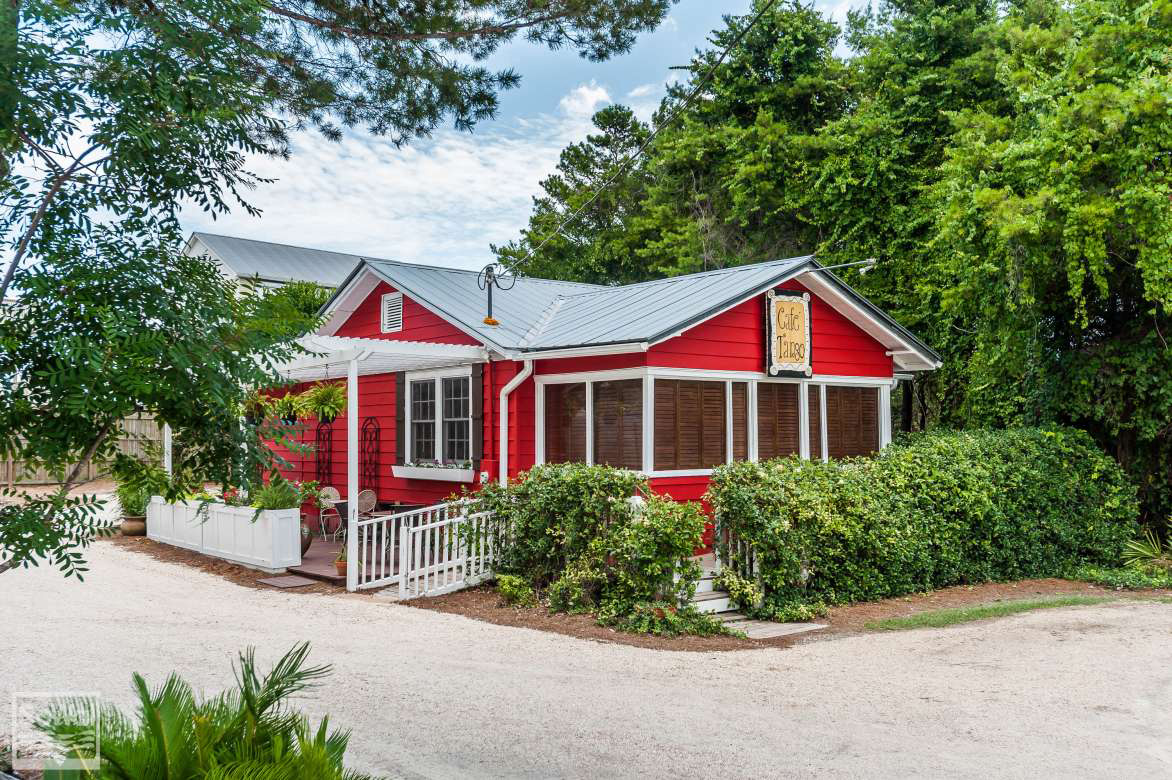 It takes two to tango… at Café Tango 30A! This quaint restaurant located in Blue Mountain Beach is a favorite of both locals and visitors. It is housed in one of the community's oldest beach cottages, creating a cozy, relaxed, and refined vibe. The setting creates a romantic atmosphere and intimate dining experience. Perfect for a pleasant evening for two! European-style dishes, specifically Spanish and Mediterranean, dominate the dinner menu. Using only the freshest ingredients, each dish is high-quality and delicious! Of course, don't forget to pair your meal with a wine from the café's tasteful wine list for the full dining experience.
Café Thirty-A
Take your date down to Seagrove Beach for a delightfully romantic evening at Café Thirty-A. This sophisticated establishment serves up innovative American cuisine, while maintaining an island-style ambiance. Guests enjoy a low-key luxury setting along with a tasty meal. The menu changes daily, so you just might need to stop in for more than one dinner date! Popular items include grilled quail, pan-seared snapper, and sesame-crusted rare yellowfin tuna. This restaurant is well-loved, and reservations are definitely recommended so you are sure to get a table.
FOOW (Fish out of Water)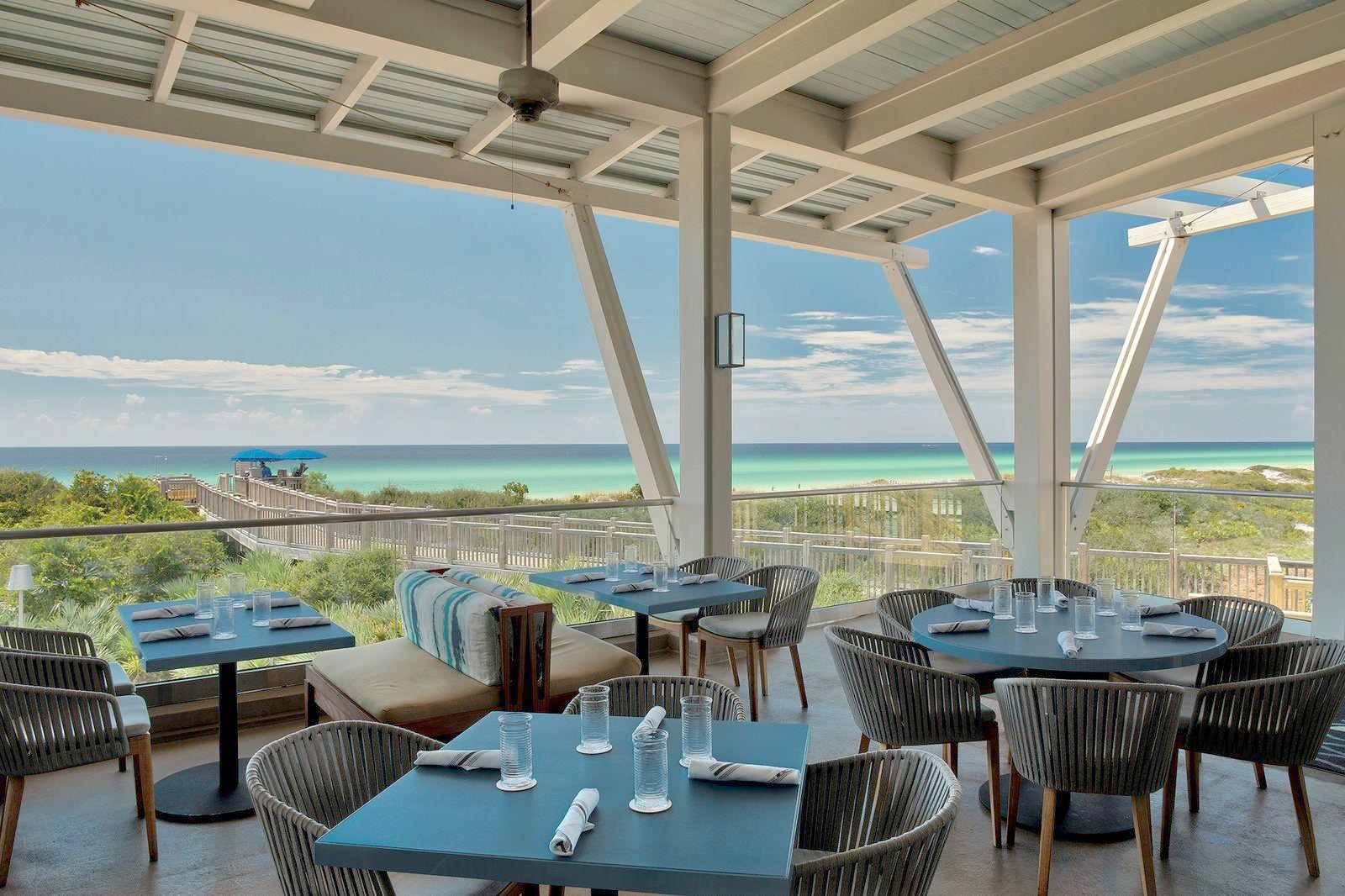 Dinner and a view! FOOW is located in the beloved community of WaterColor on 30A. Formerly known as Fish out of Water, this coastal restaurant offers high-quality service, delicious meals, and unparalleled views of the beautiful Gulf Coast. If you are looking to have a fun date night in a casual, lively, and fun setting, this is the place for you. Dress is resort casual, so you can easily go from relaxing on the beach to spending quality time with your beach-partner-in-crime. The menu consists primarily of Southern cuisine, and guests are consistently impressed with the fantastic culinary experience! Besides overlooking the Gulf and providing endless views, the bar also features a great list of tequilas, rums, craft beers, and wines. If you go in the summer, you might get to enjoy some live music during your meal!
Vue on 30A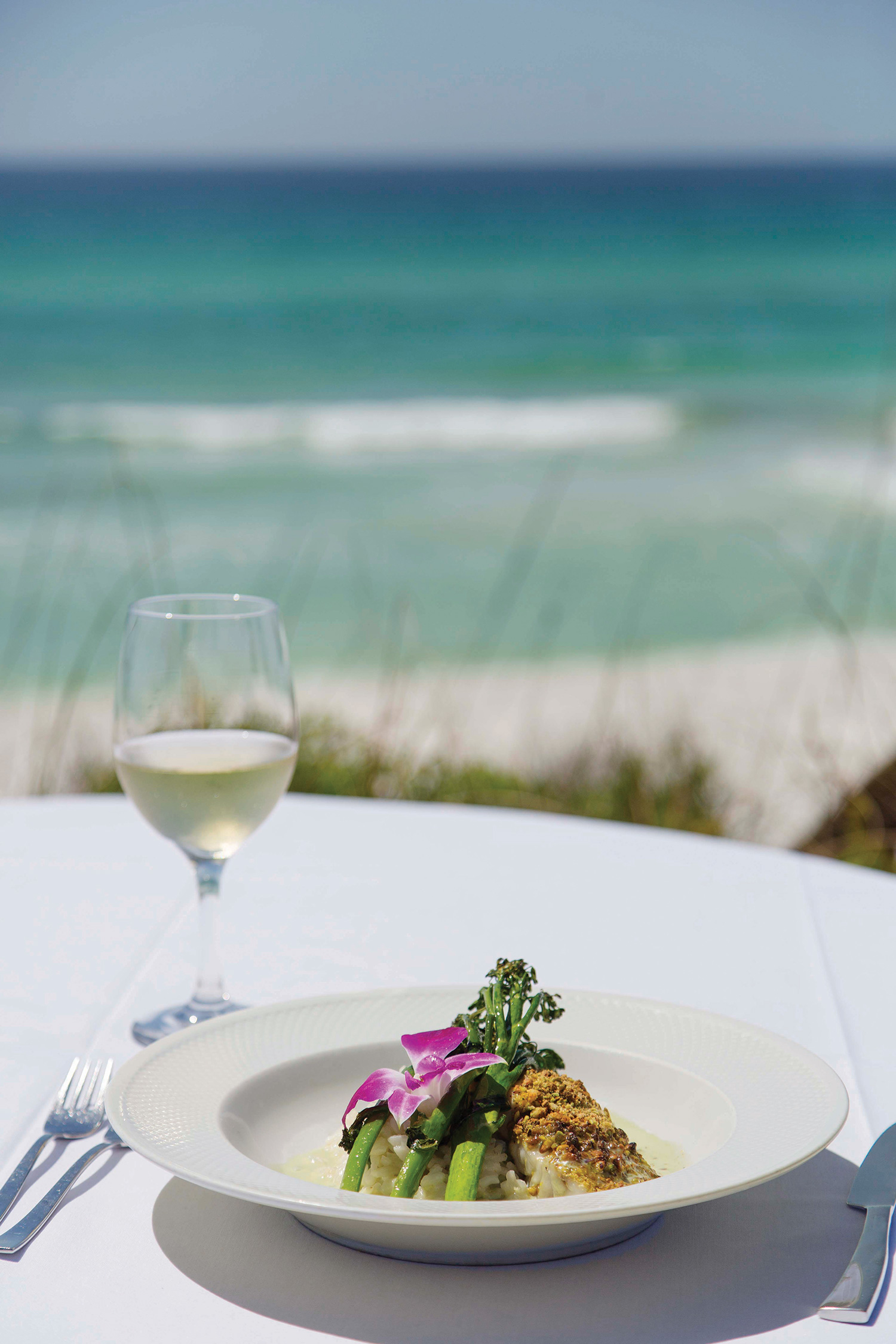 Get the best views at the Vue on 30A! This fine-dining establishment in Santa Rosa Beach claims some of the greatest views of all of the restaurants in South Walton. Don't believe us? It was voted the "Best Waterfront Dining" by Florida Travel + Life Magazine and "Best Place to Watch a Sunset" by Emerald Coast Magazine. Serving lunch, dinner, and Sunday brunch, there are ample opportunities to take advantage of this great dining experience. What better way to spend a date than chatting with your honey over a yummy dish, while enjoying coastal breezes and beach views from an open-air balcony? Yeah, we can't think of anything either!
Pescado
Who says date night is just for two? Go on a fun double date with your favorite couple at Pescado Seafood Grill & Rooftop 30A in Rosemary Beach. At this popular seafood grill and rooftop bar, your group will enjoy casual fine dining and phenomenal beach views. The best part? No kids around! Except for Sunday Brunch, you must be 18 or older to enter. This means you can have a great night with only adults in the mix. What are you waiting for? Call your couple friends and schedule a date!
Restaurant Paradis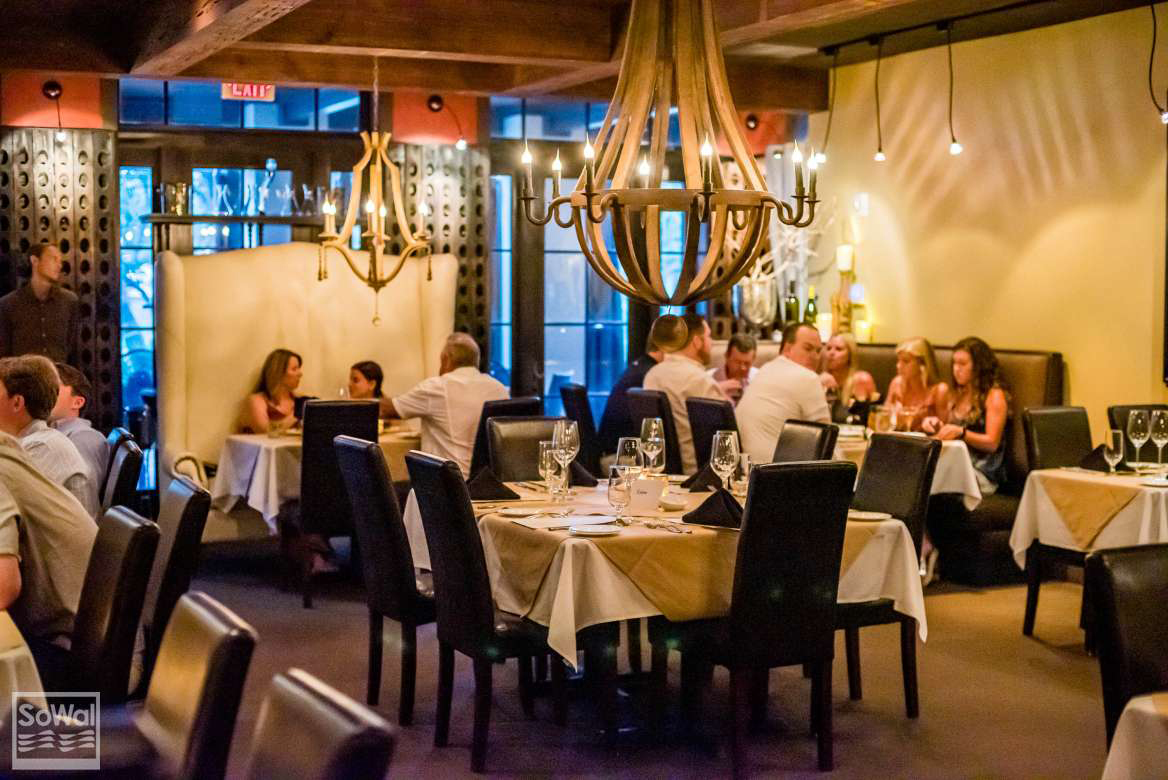 What do you get when you mix paradise with the best dinner you've ever had? The ultimate date night! Rosemary Beach is home to Restaurant Paradis, where you can experience this ultimate date night in real time. Although originally hailing from the North, owners Danny and Monica have embraced the paradise lifestyle of 30A with their restaurant. This establishment is warm and inviting, just like its surrounding beach community. The menu focuses on coastal fare using local ingredients; although, the chefs do have a knack for adding a twist that makes for unique, yet mouthwatering dishes. Whether you're wearing flip flops or your fancy attire, this is a must-visit for date night!
Caliza Restaurant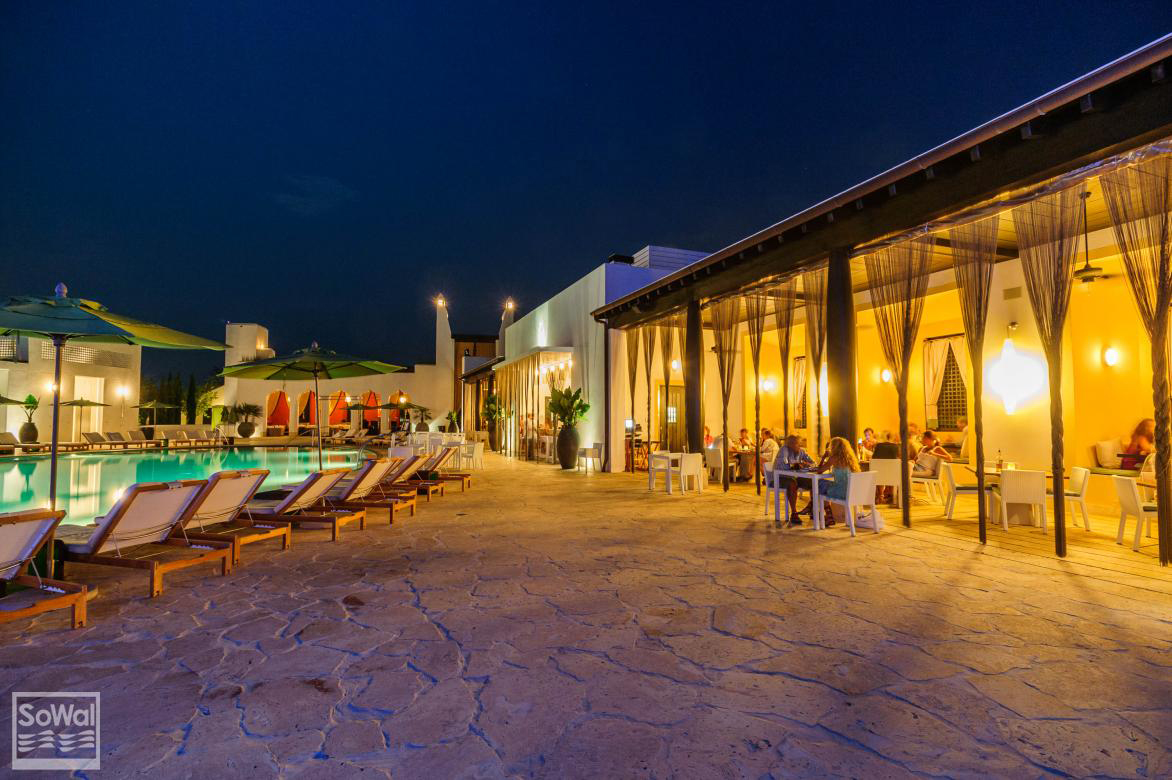 Contemporary. Casual. American Cuisine. What do these three have in common? They're all characteristics of Caliza Restaurant in Alys Beach! Caliza Restaurant offers an al fresco dining experience overlooking the beautiful pool at Alys Beach, for a slightly different 30A view. Contemporary American dishes made with fresh ingredients and combined with craft cocktails, wine, and beer make for a well-rounded and delicious menu. Top that off with exceptional service, and you will enjoy a relaxing, romantic, and perfect date night with your one and only.
George's at Alys Beach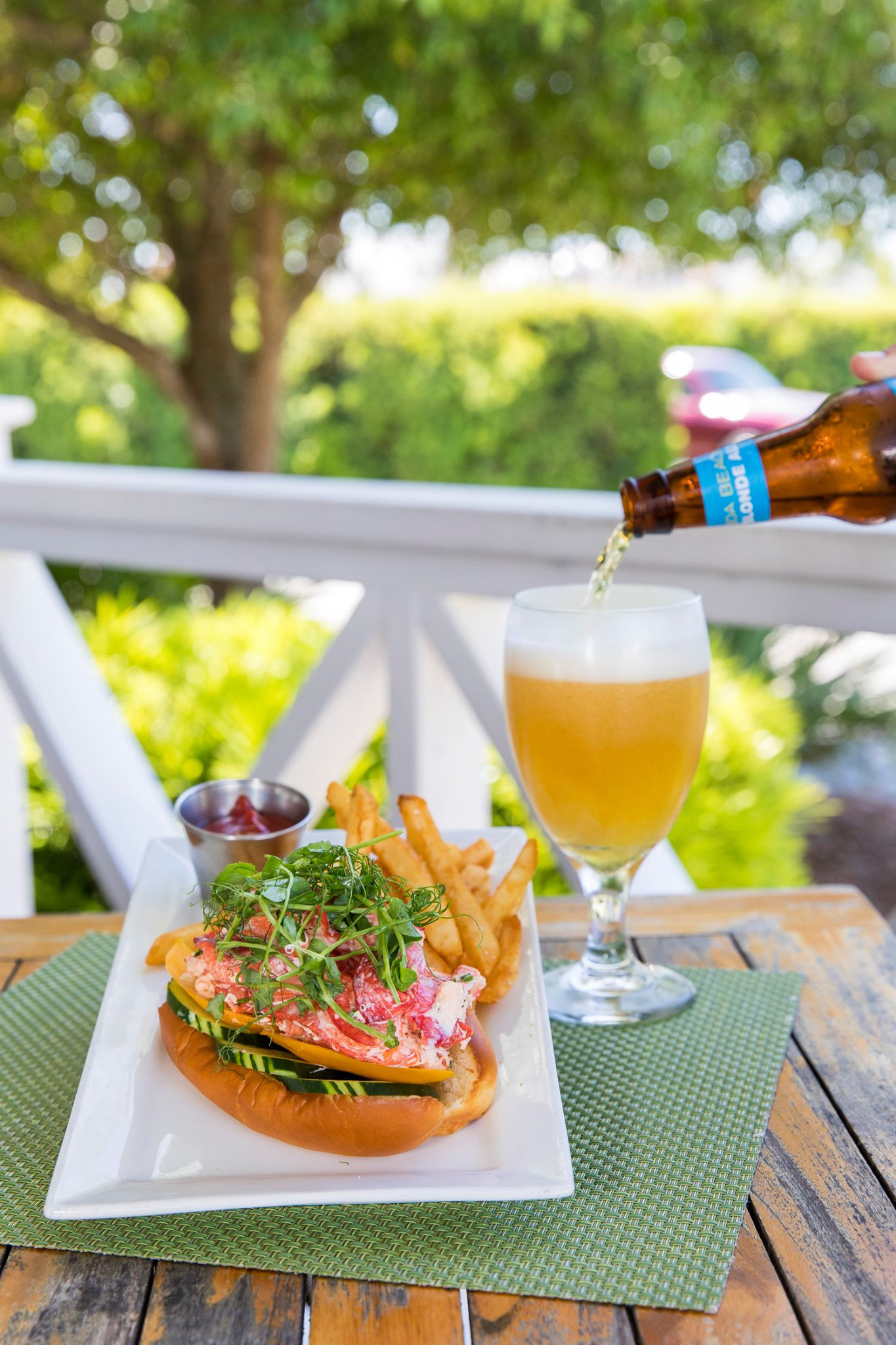 Like 30A itself, George's at Alys Beach is both upscale and casual. It provides a mix of coastal flair and global flavors for a truly unique and inspiring dining experience. When you dine out at George's at Alys Beach, you will not only enjoy organic ingredients and local seafood, but also an incredible date night atmosphere. This establishment includes a viewing deck, which offers unbeatable views of Alys Beach, as well as an indoor lounge. If what you're looking for in a date night is a tasteful experience full of elegance and grace mixed with a little bit of coastal casual, then look no further than George's!
Roux 30A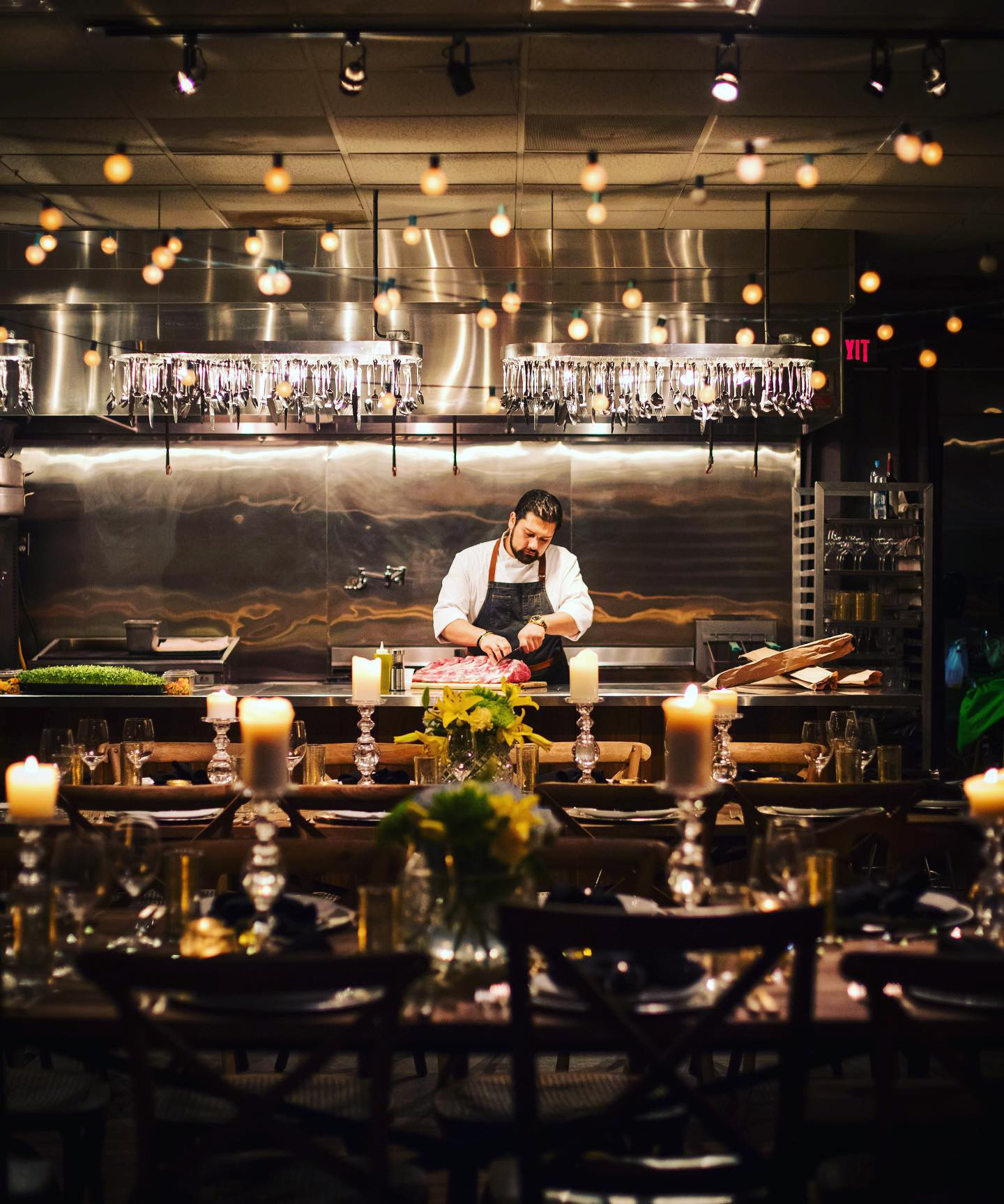 Located in Grayton Beach, Roux 30A offers an intimate dining experience that is perfect for a night out with your significant other. A romantic ambiance paired with delicious meals is everything you need to make the night memorable. But what puts Roux 30A above and beyond the rest when it comes to date night? Its team offers a private, at-home chef experience. Yep, this means that instead of going out, the chef comes to you! Whether you want to have a special night with your love or a fun, unique event with your couple friends, having a high-quality dinner made by top-notch chefs in your own home (or vacation home) is a night you won't soon forget!
Are you ready for a romantic beach date? Plan an evening at one (or all – we're not picky!) of these restaurants and make it a night you will remember. Top it off with a stroll on the beach at sunset or under the stars by one of our 30A vacation rentals, and this date will be hard, perhaps impossible, to beat!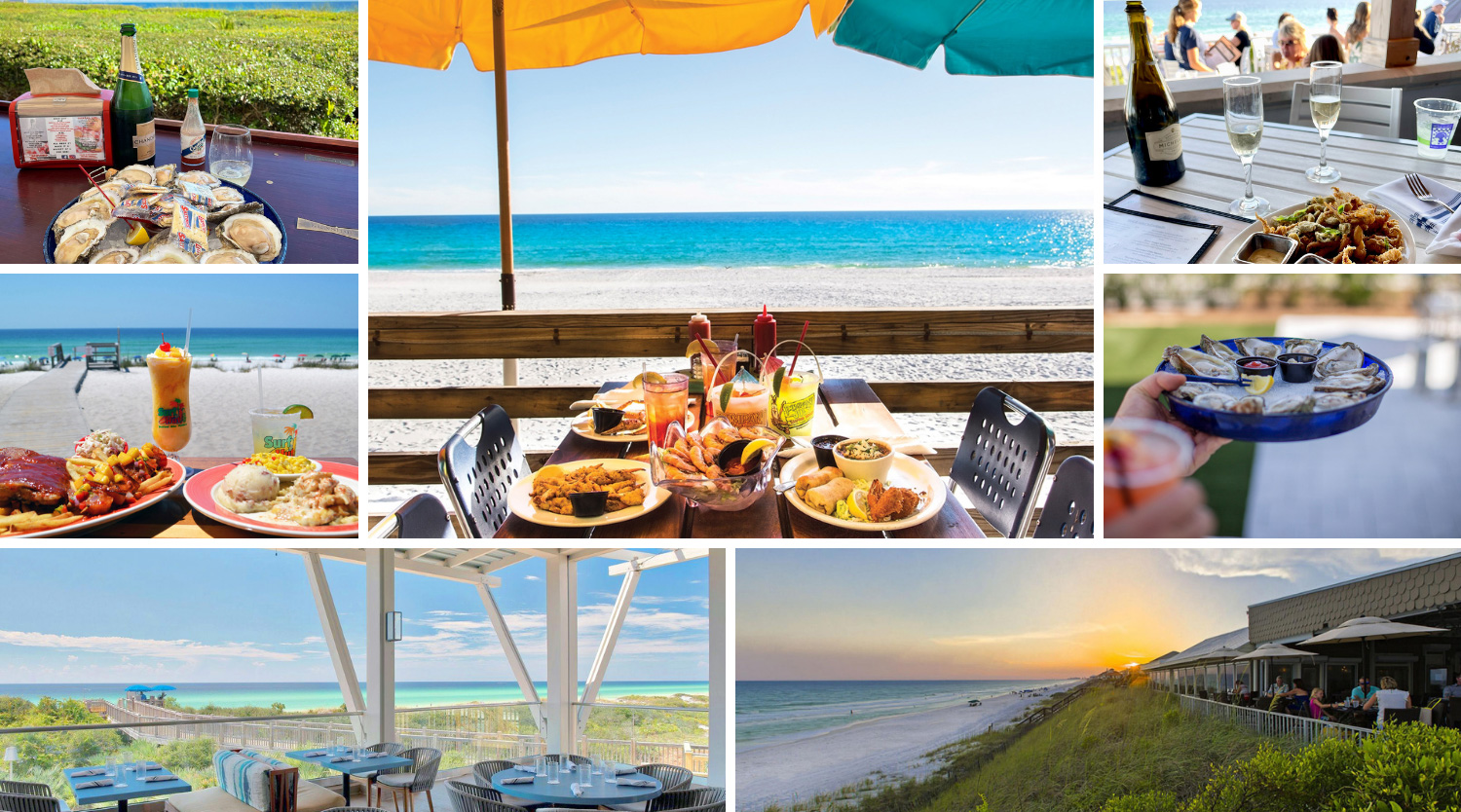 Still hungry for more? Check out these South Walton Beachfront Restaurants!