Posted on 11/29/2019
The Build-A-Bear Workshop at Destin Commons is the perfect place to take your children or grandkids for a magical memory they will never forget!
The Build-A-Bear Story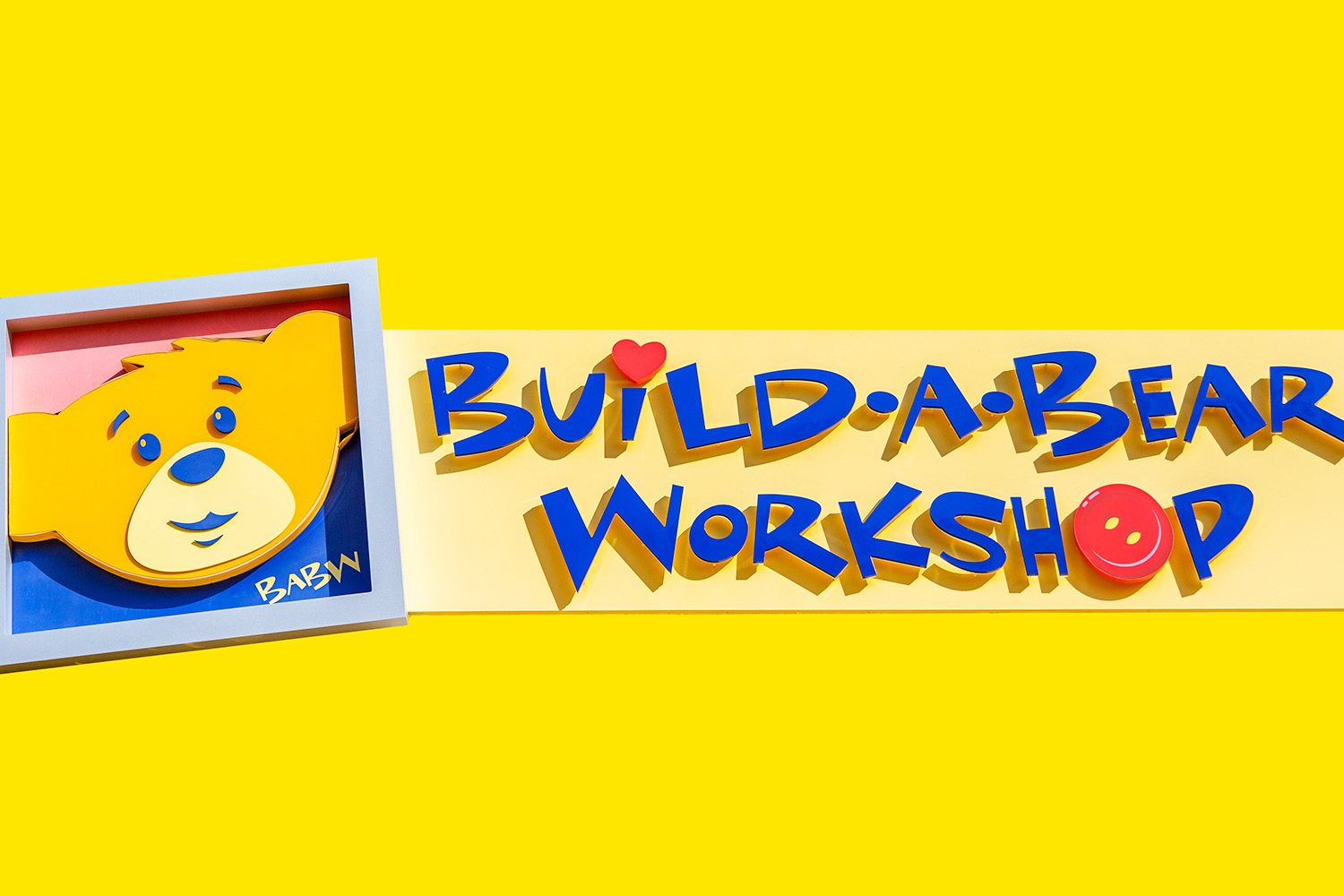 Build-A-Bear celebrates its 22nd year of bringing heartfelt smiles to the faces of children and adults alike. It was inspired by Maxine Clark back in 1997 when it debuted on an October Sunday at the St. Louis Galleria in Missouri. She wanted children to have the personal experience of bonding with their furry creations by helping to create them. Her Build-A-Bear store has successfully expanded to over 400 "bear cave" locations worldwide, and she has now retired as the one and only "Chief Executive Bear!"
Building A Bear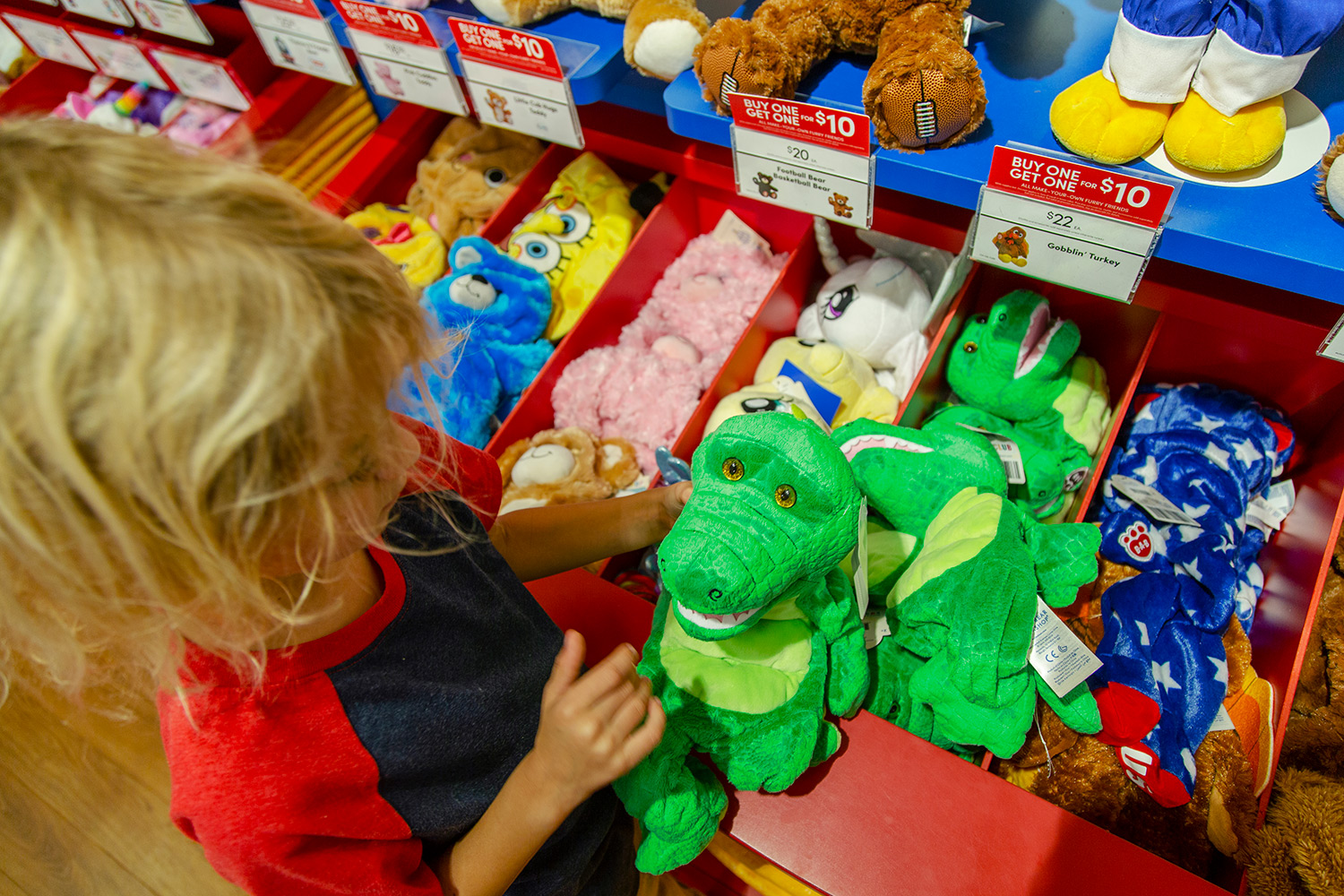 A visit to a Build-A-Bear Workshop is quite an experience. First, kids are allowed to select their choice of bears or other furry friends, which include unicorns, bunnies, funny characters, popular superheroes, and more. Then they may select special sound effects that are pre-recorded with giggles, purring sounds, heartbeats, and others.  An individual scent is then chosen that can be infused into the fur, including fragrances like lavender, banana, coconut, strawberry, and bubble gum, to name a few. A big glass front box shows mounds of fluffy white cotton and allows kids to safely stuff their bears by sucking it out through a vacuum hose. After they finish, they are asked to hug the bear or fur buddy to make sure they are stuffed just right.
A Bear Is Born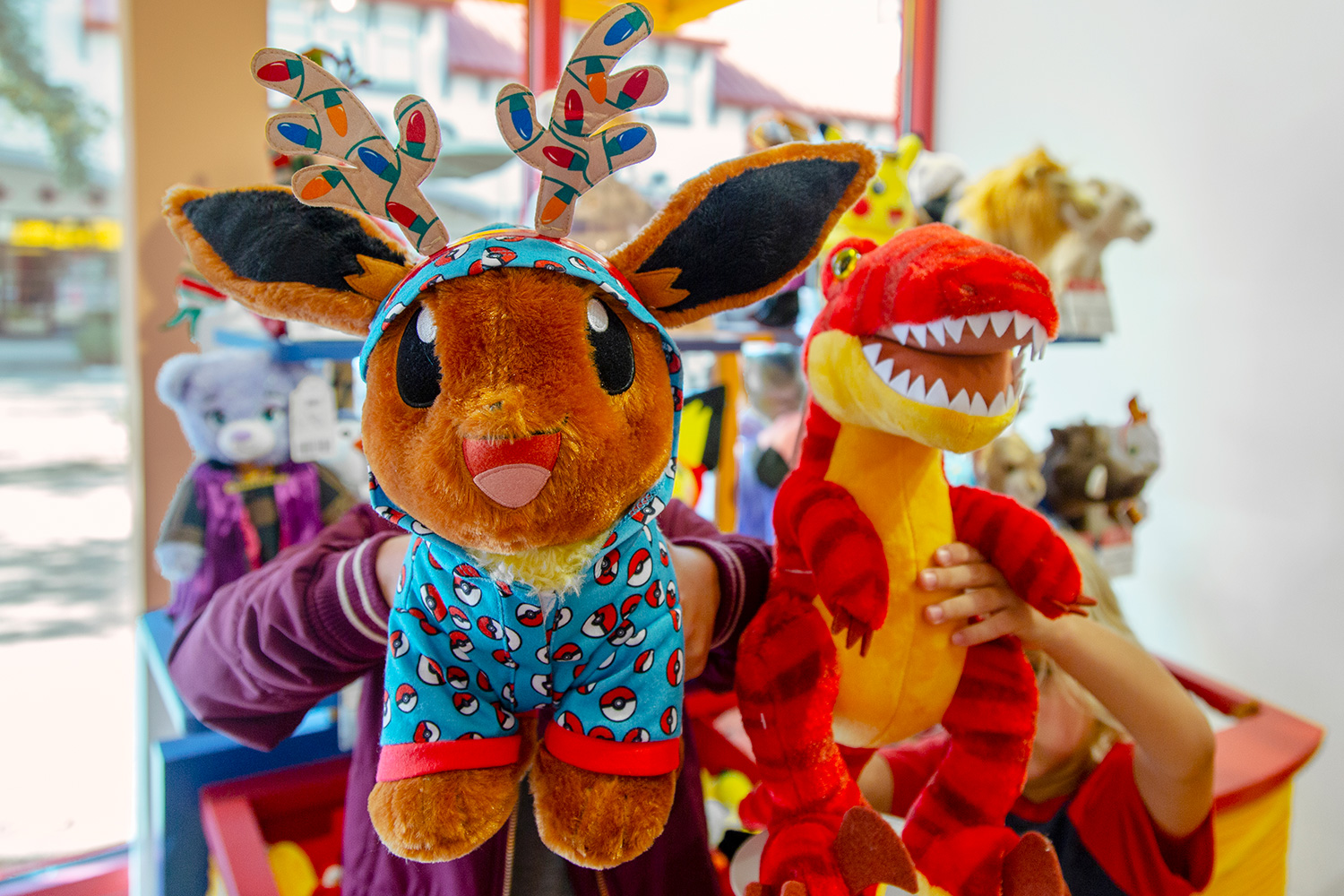 One of the most endearing moments comes when children select a heart to be placed inside their new furry friend.  Before this happens, there is a special heart ceremony with the help of one of the "bear associates." Although the ceremonies vary, children are usually told things like: Hold the heart and rub it with their hands to make it becomes warm-hearted; Tap it to get it started; Rub it on their own hearts to assure lots of love; Place it on their cheeks to assure great big smiles; Put it on their "nose" so it "knows" you will always love it, on their "knees" so it will know its love is always "needed", on ears so it hears love, on your forehead so they will be smart and on your funny bone so they will always share laughter with you.

Afterward, kids get to select whatever cute outfit they want to dress it in, along with lots of extra bling if desired. There are hundreds of outfits and accessories to choose from. The bear or other furry playmate is given a name with the help of the child who created it, and a Bear Birth Certificate is provided.
The Cousin Eddie Bear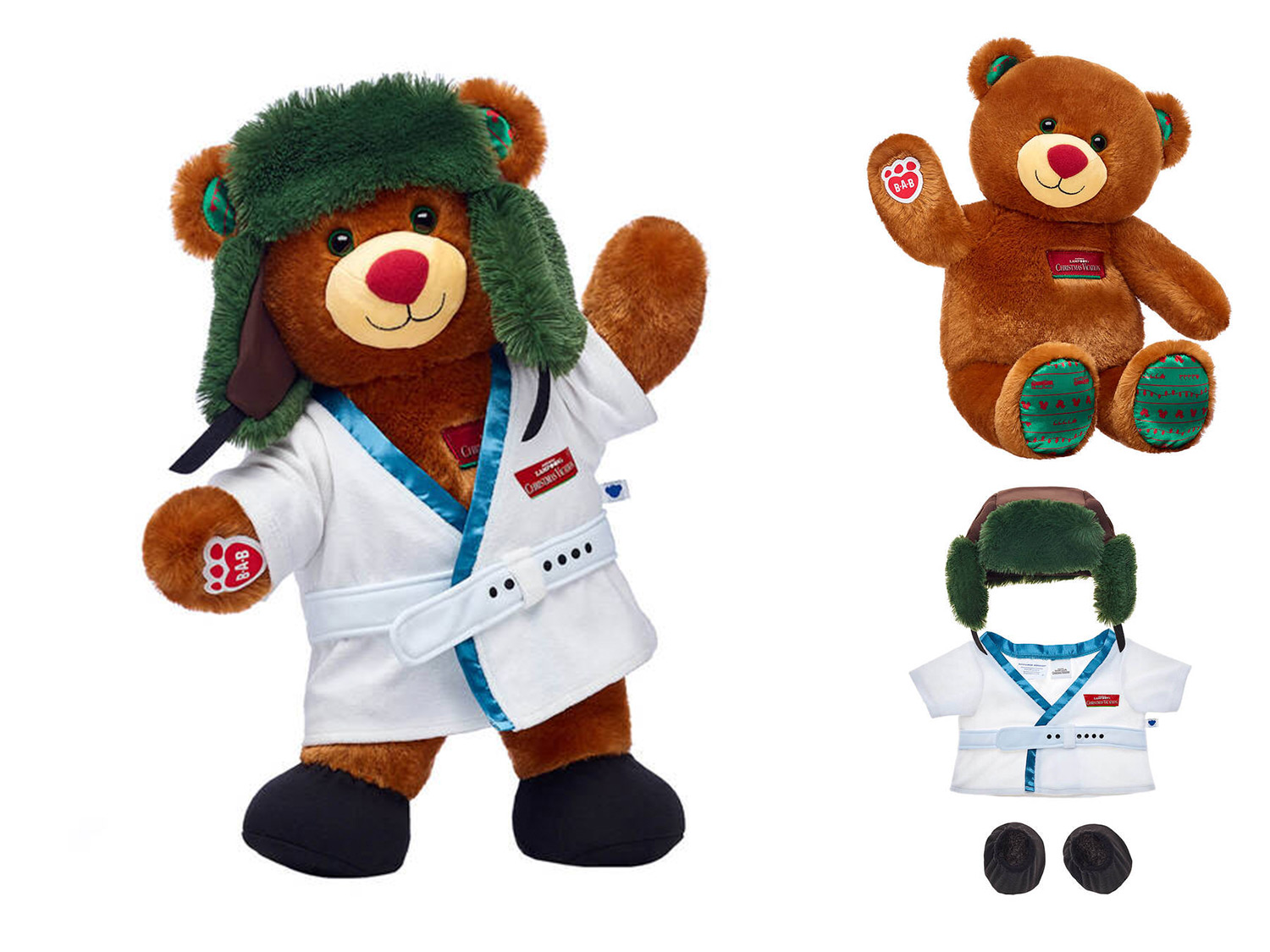 Every year Build-A-Bear chooses the release of a limited-edition special. This year the idiotic, iconic character of Cousin Eddie from the hilariously funny "National Lampoon's Christmas Vacation" has been selected. He is wearing the same outfit that classless cousin Eddie wore when he was flushing the camper toilet with a hose into the Griswold's sewer. It comes complete with the white robe, a green fur winter cap with ear flaps, black slipper booties, and a red tag stitched on its chest with the name of the movie. There are also other popular special editions available as well including a Teddy Santa Clause, Santa's Reindeer, a Peppermint Twist Sloth, an Evergreen Bear, Playful Polar Bear, a Snow Monster Bear, a Purple Stardust Unicorn, a Pink Sparkle Llamacorn and a Blue Blast Huskie to name a few.
Exploring Destin Commons
Besides the magic of creating a wonderful Christmas childhood memory for your kids or grandchildren, Destin Commons itself has lots of holiday family fun. This charming European style shopping village is consistently rated as the most popular retail destination in Destin. Turreted towers, flags, fountains, towering Royal Palms, pedestrian-friendly streets with festive holiday music, lovely vibrant ribbons, a giant Christmas tree, swirling lights on topiary sculptures, a free old fashioned kiddie train ride and open courtyards create a self-proclaimed "family-centric" ambiance.
Plan your Christmas in Destin!
You have surely seen this place on your Destin trips anchored by a big Bass Pro Shop, a Belk's Department Store, and an Uncle Buck's Fishbowl & Grill.  It sprawls across 56-acres of a shopping paradise on the northeast corner of the Emerald Coast Parkway (Highway 98) and the Mid Bay Bridge Road. There are almost 100 specialty shops, world-class clothiers, and fashion boutiques to choose from as well as an AMC 14 state of the art movie theater for entertainment. Popular places for drinking and dining include El Jalisco for authentic Mexican food, World of Beer for tavern food and (you guessed it!) over fifty craft beer with an additional 500 labels, along with Uncle Bucks that features a unique "underwater" bowling alley with a dining room and bar. Several other venues provide mouthwatering burgers, delicious sandwiches, savory snacks, sweets, coffee, and ice cream treats.
A Destin Vacation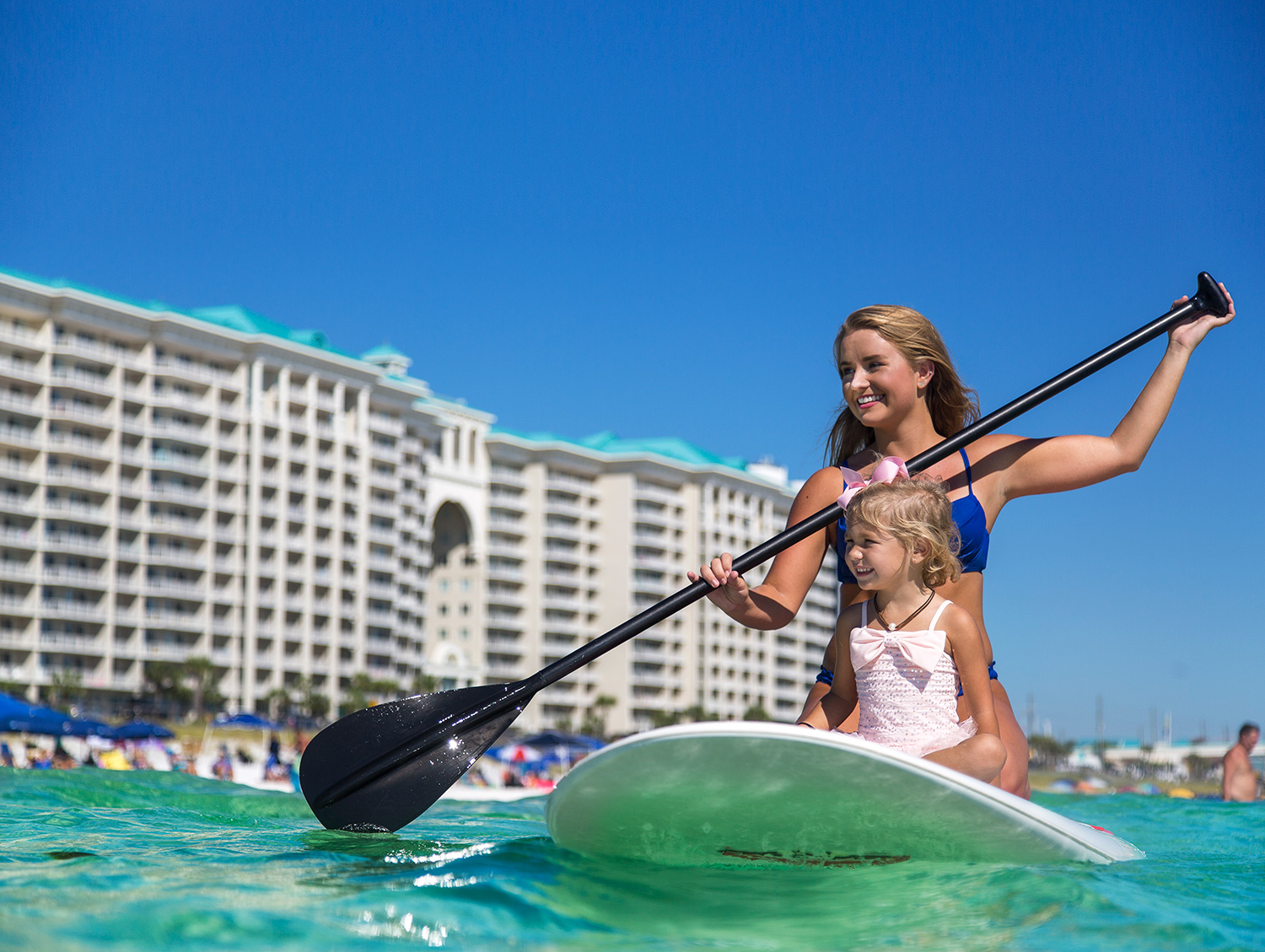 Make plans now to choose the Ocean Reef Resorts holiday vacation home or condo of your choice, if you have not already done so. Rental Rates are at their absolute lowest level this time of the year, which offers you amazingly substantial savings while you're enjoying marvelous merriment. The Build-A-Bear Workshop will also add an enchanting experience for your little loved ones on your visit that will last a lifetime. At this very special time 0f the year we wish Love, Peace & Joy to you and yours!