Posted on 7/5/2022
We go nuts for coconuts! There's nothing like fresh coconuts on the water to remind you that you're in paradise. Fortunately, the Crab Island Wild Coconut girls have you covered. These girls deliver fresh coconuts and pineapples right off their boat in Destin Harbor, creating an immersive tropical experience.
An Emerald Coast native, Michaela Partin, started Wild Coconuts in 2019. She had just returned from traveling the world, from Australia to Indonesia. It was an experience in Indonesia that gave Partin the idea to start the business. She was on a boat off the coast of Sumatra, where local villagers sell coconuts directly from their hollowed-out canoes to tired surfers. Partin was drawn to the cultural exchange of the locals and surfers in this remote area in the middle of the ocean and wanted to bring this experience to her hometown. And locals and vacationers love that she did!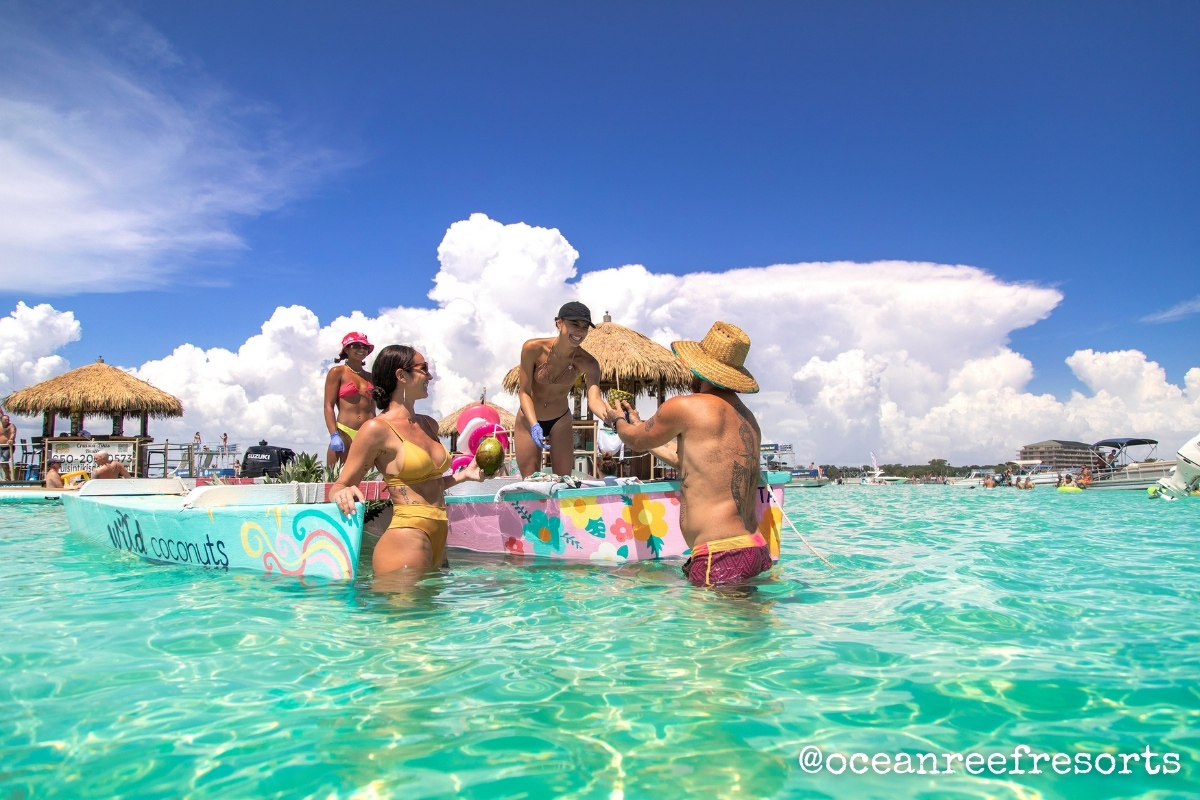 Saltwater and business run through Partin's veins. Having grown up on the coast, and with a family that always tried to find a way to have small businesses on the water (everything from sailboats to suntan oil), it's no surprise Partin found a way to turn that passion into a job that she enjoys. Partin's mom, Darlene, recognized that her daughter's business was a brilliant idea, saying, "I thought it was great that she was taking her life experiences and doing something creative to start a business here [on the Emerald Coast]."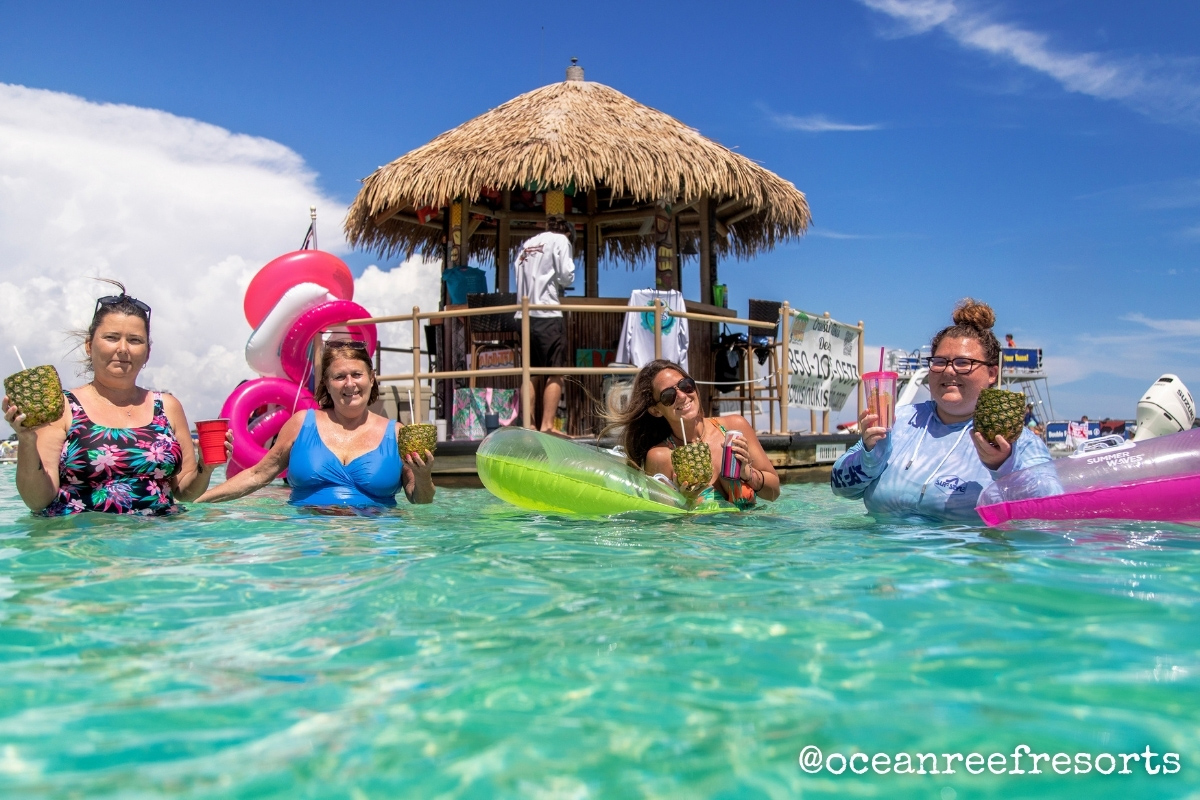 Over the years, the business has evolved into the island experience that it is today. Partin felt like this business was what she was meant to do. Though she admits this particular enterprise can be difficult logistically, she has continued to pursue the dream of creating an experience for others on the Destin Harbor. Even building the boats was an obstacle to overcome, as no one here had ever really seen that style of boat.
Related article: What Part of Destin Should We Stay In?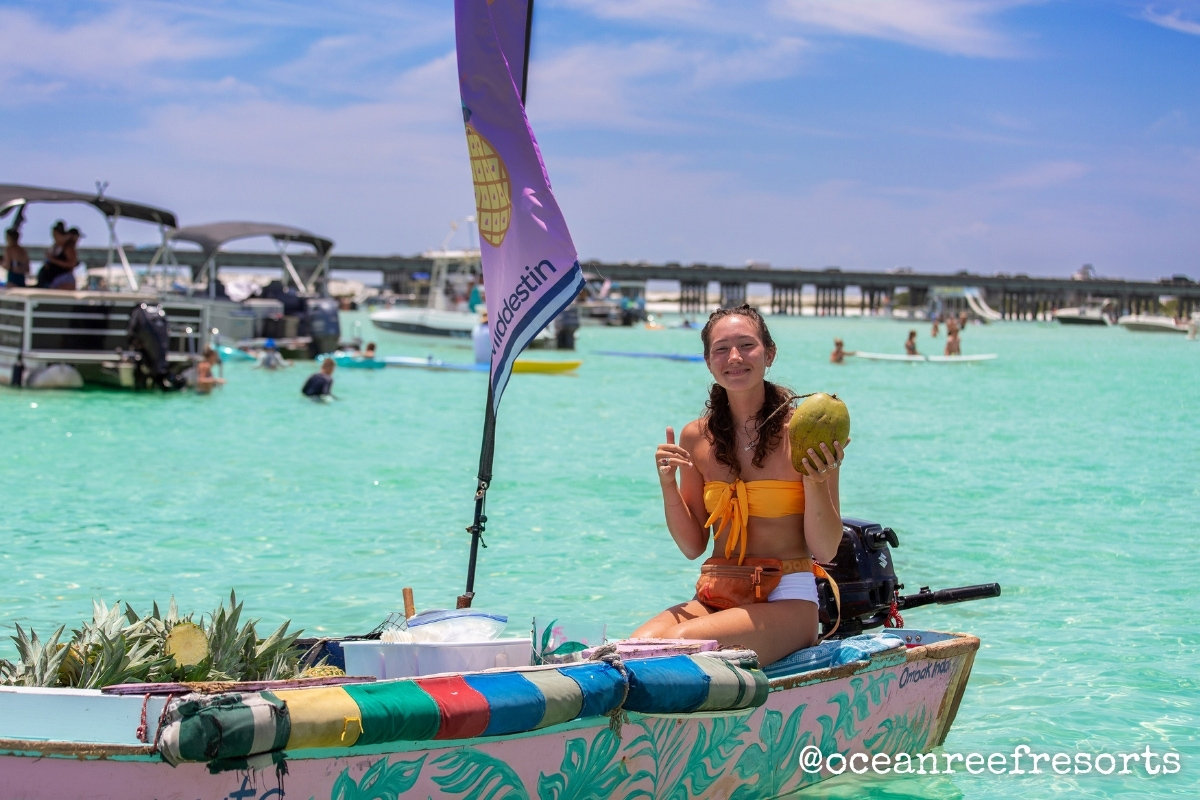 Each day can also bring new challenges. At the beginning of her coconut journey, nearly half of Partin's first-ever order was accidentally frozen. When a storm hits and they get rained out, water can ruin the fruit boxes, causing the girls to get creative in how to transport the fruit. But Partin takes every struggle in stride, her positive mindset contributing to the continued success of Wild Coconuts. She asserts that if you follow your passion, you can't really go wrong! And Wild Coconuts is certainly her passion.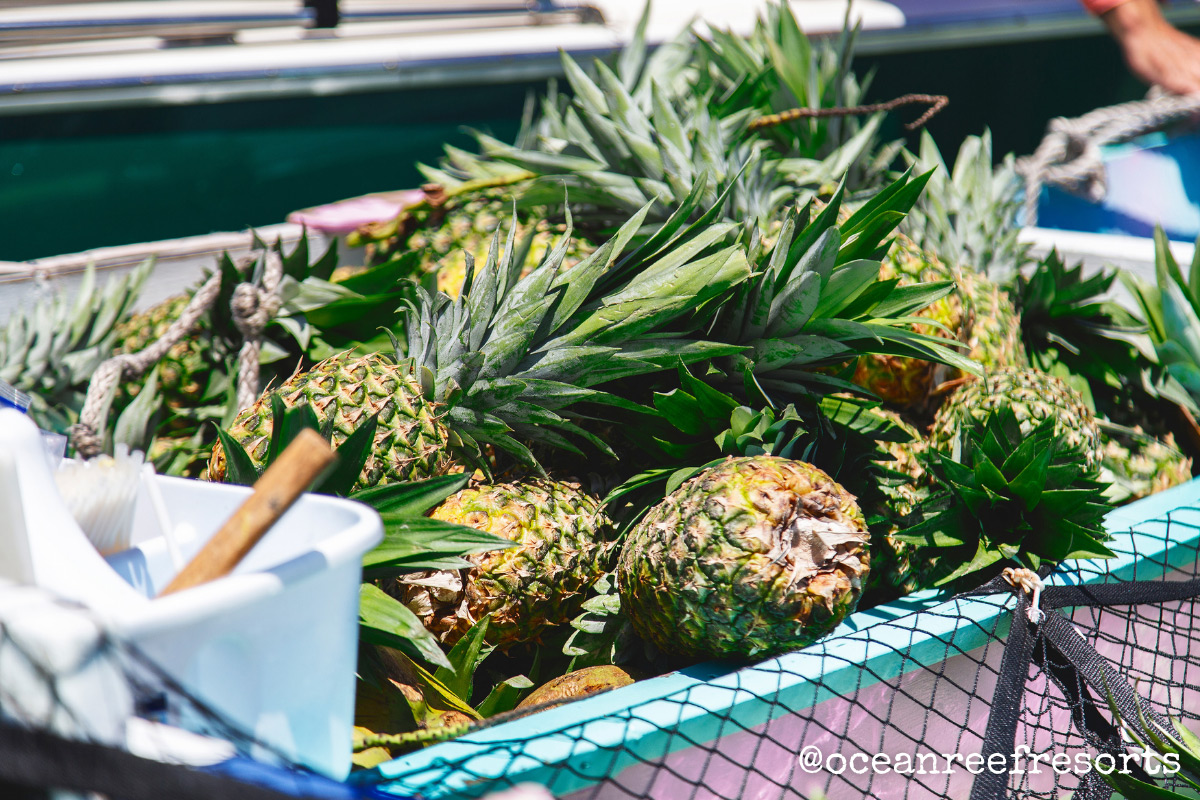 Of course, the locals and visitors on the Destin Harbor are also a part of that success! Partin said she's been encouraged by the way the community loves to support young entrepreneurs—from purchasing fruit from the girls on their boat to posting pictures and tagging the business on social media.
Related article: Floating Tiki Bar Cruise Destin
You can find the Wild Coconut girls cruising the Destin Harbor and Crab Island. Stop them to get coconut water that you drink directly out of the coconut or a freshly cut pineapple. You can also call ahead for special orders and drop-offs. The wild coconut girls go out at about 9:30 in the morning with the first load of coconuts and pineapples, and by noon it's usually time for a second load of fruit. If you're vacationing in Destin, this is something you don't want to miss!