Posted on 8/10/2020
The jeweled waters of the Gulf of Mexico and its sugary shoreline have become a haven to "the rich and famous," including movie stars. This precious piece of paradise has received prestigious national renown since its discovery. In the early 90s, some reported seeing movie stars like Tom Cruise and Nicole Kidman along South Walton's Scenic 30A. John Travolta was spotted at a home on Holiday Isle in Destin. Current residents and visitors include Matthew McConaughey, Sandra Bullock, Katie Holmes, Britney Spears, Keith Urban, Sheryl Crow, Willie Nelson, Jimmy Buffett, Justin Moore, Jason Whitten, Jessee James and Eric Decker, plus famed chef Emeril Lagasse. It's no wonder that this part of The Emerald Coast has been used as the beautiful backdrop for movies that were partially filmed on location.
Here's a list of featured films – filmed here in Destin or close by:
Dive Bomber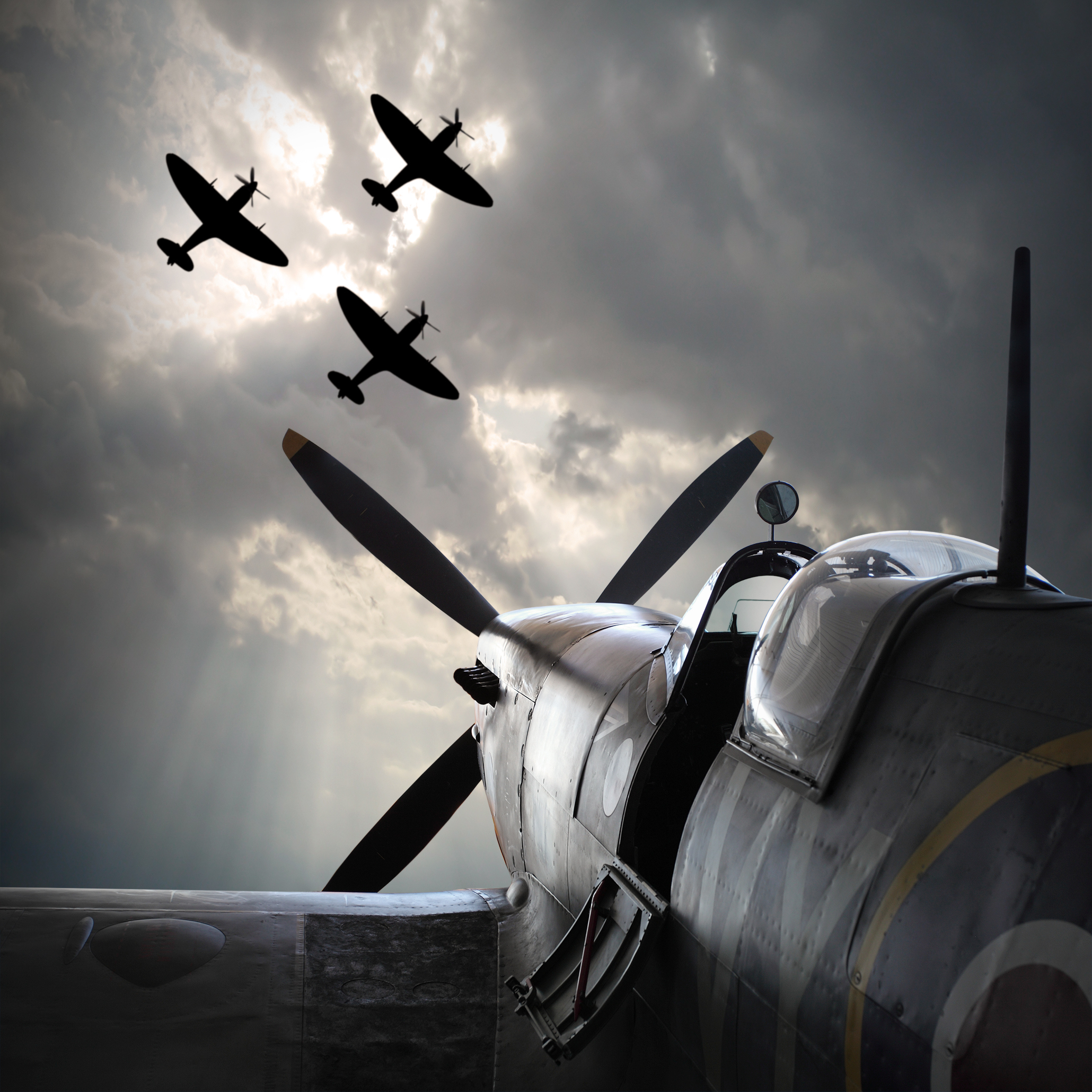 A movie about naval fighter pilots called Dive Bomber was one of the first films made here was filmed back in 1940 at the beginning of World War II. Aerial scenes were completed at Eglin Air Force Base in nearby Fort Walton Beach. One of the truly remarkable things about this film is that at that time Destin was so remote that electricity had just been introduced. Dive Bomber starred the handsome actor Errol Flynn who received fame in the first movie about the adventures of Robin Hood. His co-star Fred MacMurray later became known as the father in the long-running TV series My Three Sons. Other movies filmed at Eglin Air Force base followed in 1944 with Thirty Seconds over Tokyo, and Twelve O' Clock High in 1949.
Dr. Strange Love
The next movie made here was partly filmed at the Destin Harbor was known as the iconic Dr. Strangelove or How I Learned to Stop Worrying and Love the Bomb. This comedic satire came out during the beginning of America's Cold War with Russia and was directed by the renowned Stanley Kubrick in 1964. The plot showed what would happen if the wrong person pushed the wrong button and started World War III with nuclear bombs. U.S. Air Force General Jack Ripper goes completely insane and sends a bomber off to destroy the U.S.S.R. It was played for laughs at a time when America needed comic relief just three years after the Cuban Missile Crisis. It starred Peter Sellers, George C. Scott, Slim Pickens, and James Earl Jones. Sellers who later claimed fame in the Pink Panther series played multiple roles in this movie, including the bizarre Dr. Strangelove.
Frogs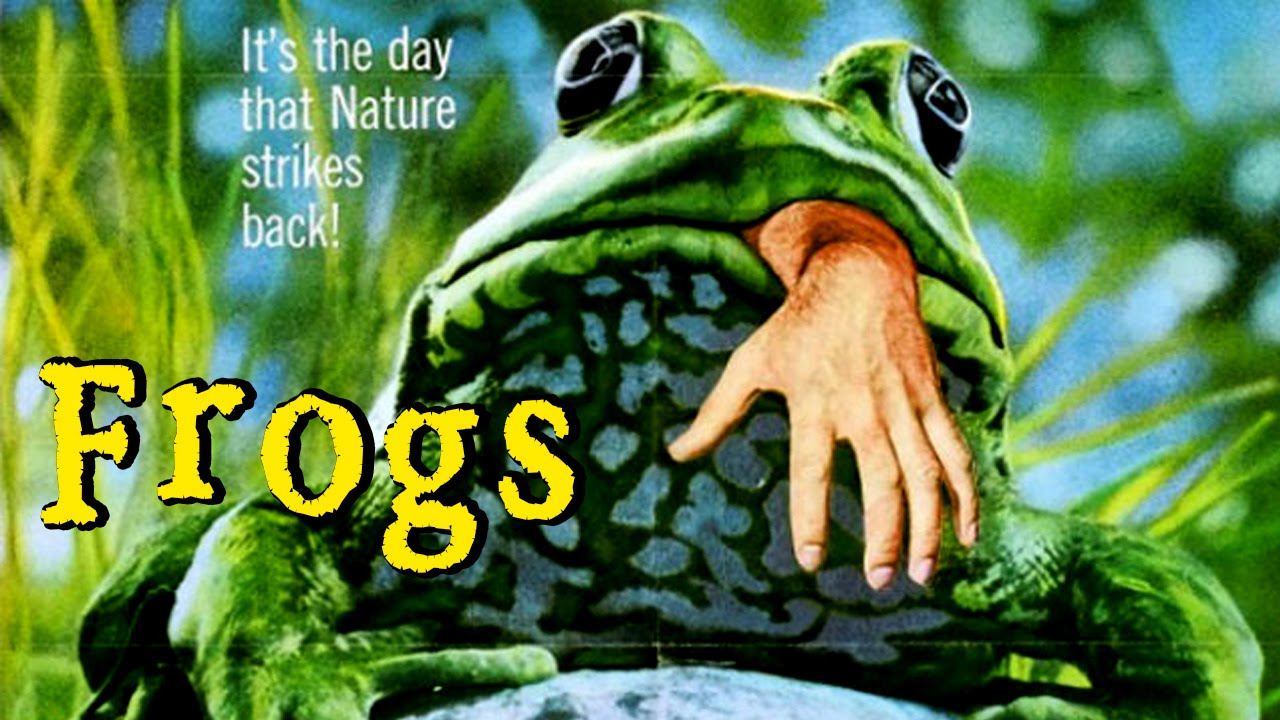 A fun B type horror movie Frogs was filmed in 1972 on location at Eden House in South Walton's Santa Rosa Beach. This gorgeous antebellum styled home at the far eastern end of Choctawhatchee Bay provided the spooky setting for this thriller that starred Ray Milland. He plays a Southern chemical baron who has little concern for the environment and eventually gets his just desserts. He invites his family for a command performance at his birthday party on July 4th. One by one, most of them get killed off by alligators, snakes, spiders, and finally frogs! The beautiful gardens of this lovely home are used as the setting, which is now a public park. Tours are held here on a daily basis, and you can picnic on the grounds under giant Live Oak trees near the bay.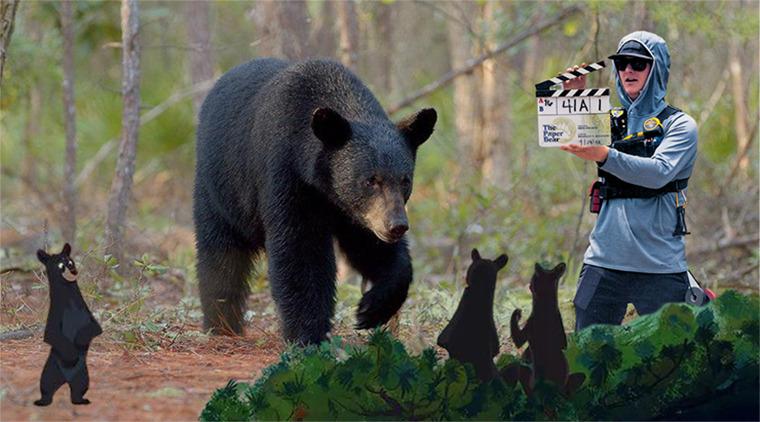 Journey Through Biodiversity: Black Bears, The Emerald Coast, & Conservation Tales
Jaws 2
In 1978 Jaws 2 was filmed in nearby Fort Walton Beach and Navarre starring Roy Scheider, who was in the original that was filmed at Martha's Vineyard. This film was so over the top that at one point the shark brings down a Coast Guard helicopter that is trying to tow a distressed boat back to shore. The sugary white beach and swimming pool clear waters of the emerald-hued Gulf can be seen in many of the scenes. Local visitors got to become extras in some of the beach scenes, and the legendary Hog's Breath Saloon (recently closed) in downtown Destin was used in part of the movie. This movie came out after the first Jaws film with the tag line "just when you thought it was safe to get back in the water," but don't worry, shark attacks are a rarity here. You have a better chance of getting hit by lightning.
The Truman Show
One of the most famous movies that extensively used part of The Emerald Coast on location was called The Truman Show, which starred Jim Carrey, Laura Linney, and Ed Harris. This unique movie was filmed entirely in Seaside along Scenic 30A in South Walton and was released in 1998. Seaside serves as the fictional town of Seahaven, which is supposed to be an idyllic picture-perfect place on an island – so in many respects, this part of the Emerald Coast provided a perfect setting. In the movie, Seahaven is actually an elaborate giant domed studio set for its main character Truman Burbank who was adopted by a major television network as a baby. Everything that happens in his life is staged with even the weather and environment artificially controlled. His life is filmed 24-hours a day with thousands of cameras and becomes a huge hit watched by millions around the world. All of the people in his own world are actors and actresses unbeknownst to poor Truman. The picturesque Seaside setting is in almost every scene with its white picket fences, ideal Americana architecture, and sensational setting. Things go awry due to technical malfunctions on the set, and Truman realizes that his world may not be real, so he tries to escape. This movie received excellent reviews and was nominated for numerous Academy and Golden Globe Awards. It is a pleasure to watch, especially if you have ever been to Seaside.
Read more: Best Things to Do in Seaside
Eagle Eye
One of the latest movies to be filmed near Destin was Eagle Eye back in 2008. Part of the military scenes also used Eglin Air Force base as a backdrop in this suspense thriller directed by D. J. Caruso and starring Billy Bob Thornton. The plot follows two strangers who must escape together on the run after receiving a mysterious phone call from a woman who uses technology to track their every move.
Ocean Reef Resorts has many distinctive vacation rentals in Destin and along the Emerald Coast near these Movie Set locations. Take time now to choose one for your own starring role on your next trip to the beach!
Keep reading (& watching): 7 Funny Movies to Get You In Beach Mode