Posted on 7/28/2023
Have you ever dreamed of living the resort life, even if just for a day? A new trend in the hotel industry is transforming that dream into reality! Companies like ResortPass and Daycation are now offering deals where you can use luxurious amenities such as the beach, pools, fitness centers, and more in selected hotels for a day. This means that even if you can't book a stay, you can still immerse yourself in the resort experience.
However, this trend hasn't yet taken off in the Destin area, especially when it comes to condos. While it might sound appealing to have a day pass for these luxuriously appointed condo complexes, the reality is a bit more complicated. Each condo would require agreement from all the unit owners to offer day passes, which creates an extra layer of complexity not found in singularly-owned hotels. But on the bright side, this very condition leads to an added sense of exclusivity and offers guests more space and tranquility to enjoy on-site amenities.
While you might see some hotels nearby offering day pass options during the off-season, it's far from the norm. Still, at Ocean Reef Resorts, we offer a number of condo rentals in Destin replete with amazing amenities. Although day passes aren't an option, we have created a list of condo complexes you'd love to visit if Destin condo day passes ever became a reality. And let's not forget; we also offer single-night rentals at great rates for those spontaneous, last-minute plans. So, even if a day pass isn't in the cards, you can still come, enjoy the luxuries, and stay for a day!
Now, let's transport you into the heart of Destin's luxury condos. As you read, imagine the gentle gulf breeze, the stunning views, and the resort-style amenities that make each of these condos unique. Let's explore these beautiful slices of paradise and see which one tempts you the most.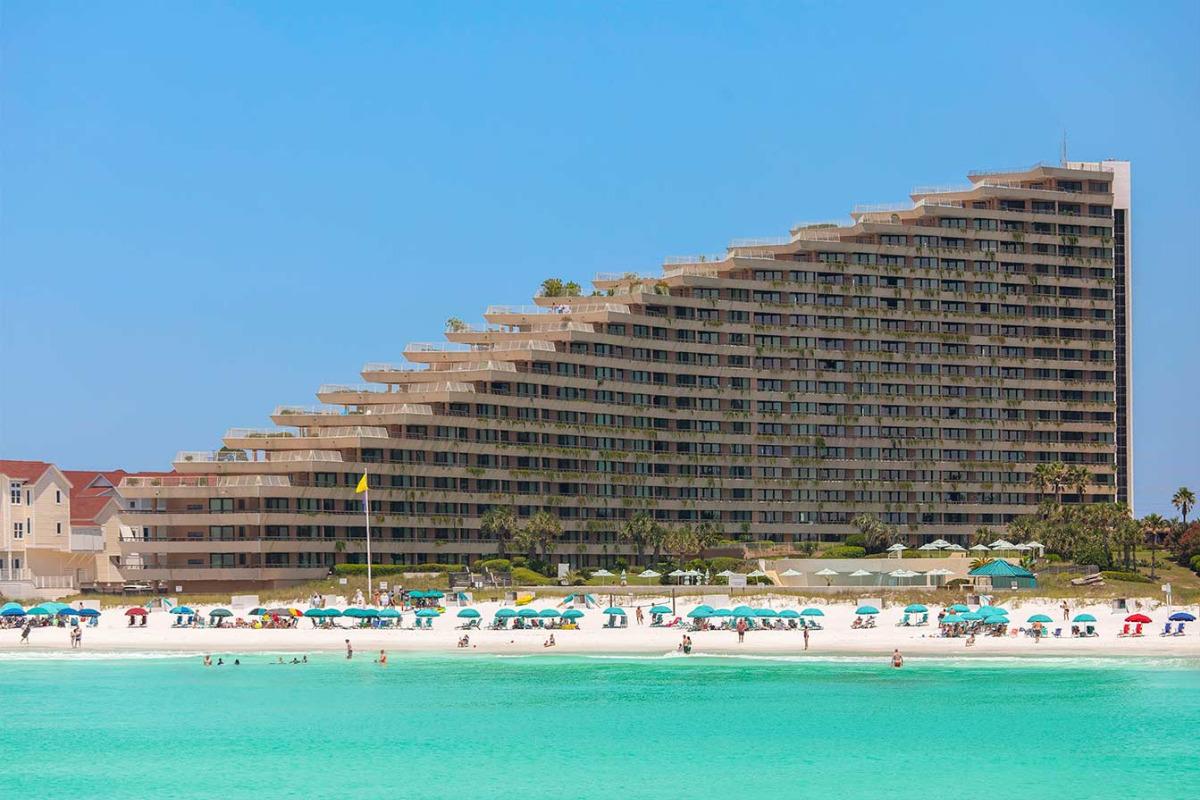 1-3 Bedrooms / 1-3 Bathrooms / 4-8 Guests
Edgewater is a 19-story resort that sits at the edge of the Gulf in Destin's Miramar Beach. Condos feature one to three bedrooms and can accommodate between four and eight guests. Extended terraces that overlook the beach are a luxury feature of each end unit. Edgewater's amenities are what really place this condo experience above the rest. Two refreshing pools are located Gulf-side, and each is surrounded by a sun-soaked deck boasting palm trees, sun umbrellas, and pool chairs. A bubbling hot tub is provided for ultimate relaxation, and BBQ grills make it easy to cook up al fresco meals. For active vacationers, the property offers a putting green, basketball court, shuffleboard, and tennis courts. The on-site fitness center includes weight machines. If you have kids in your group, they'll love the colorful outdoor playground, complete with multiple slides and a sunshade. Who wouldn't want to spend a fun-filled day here?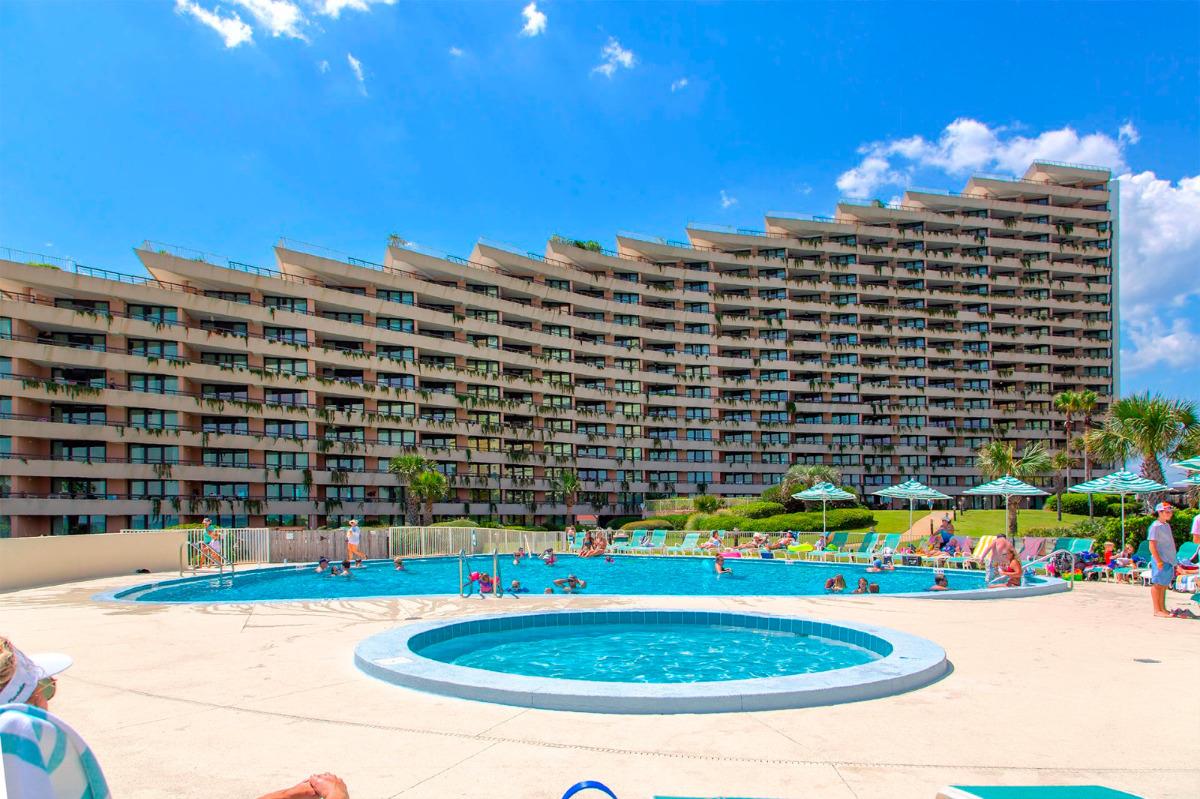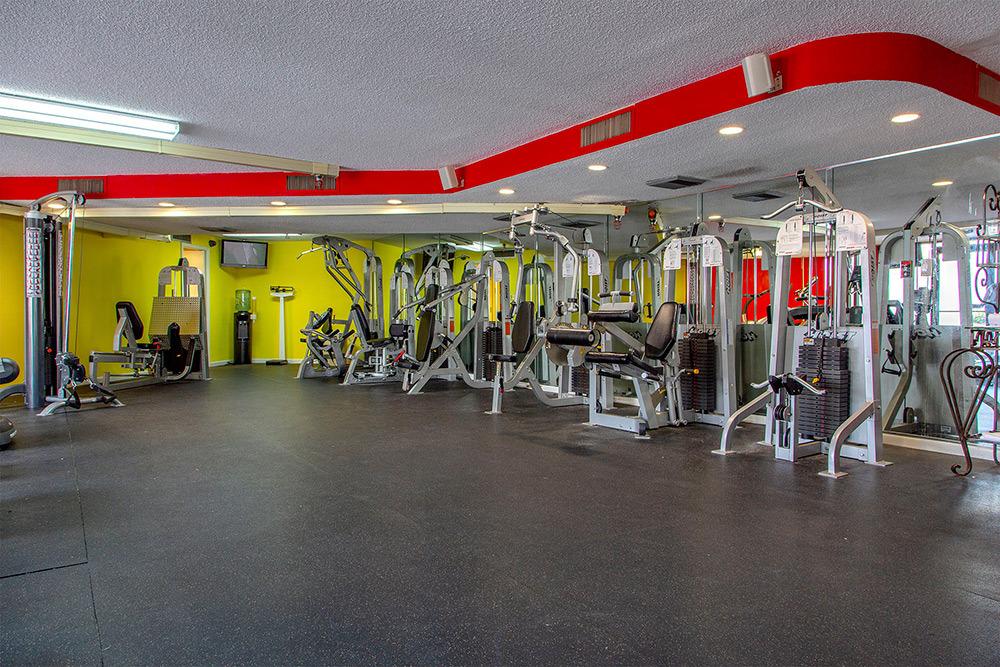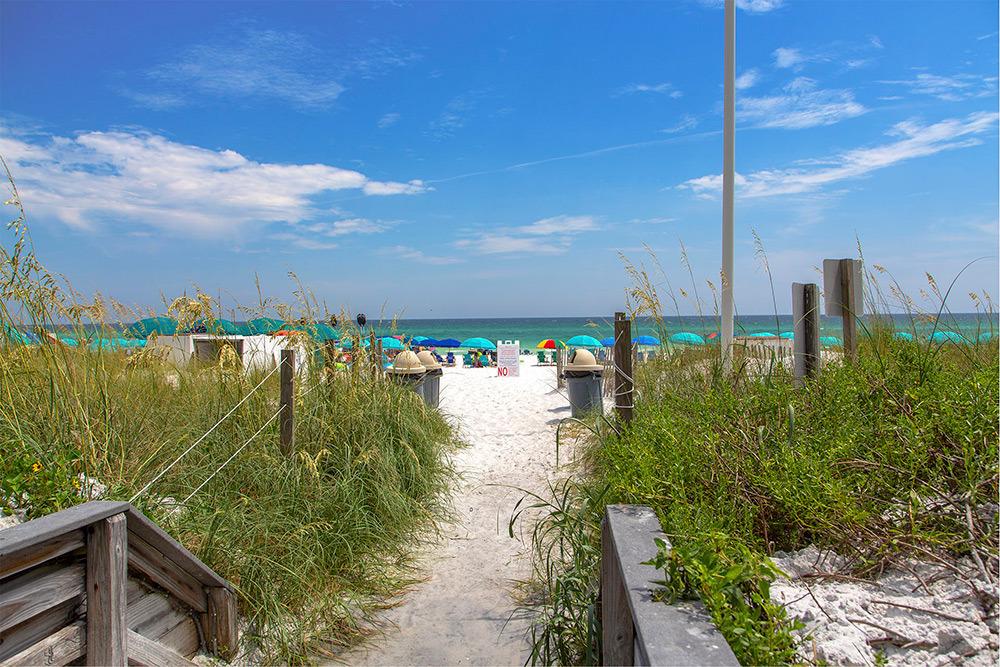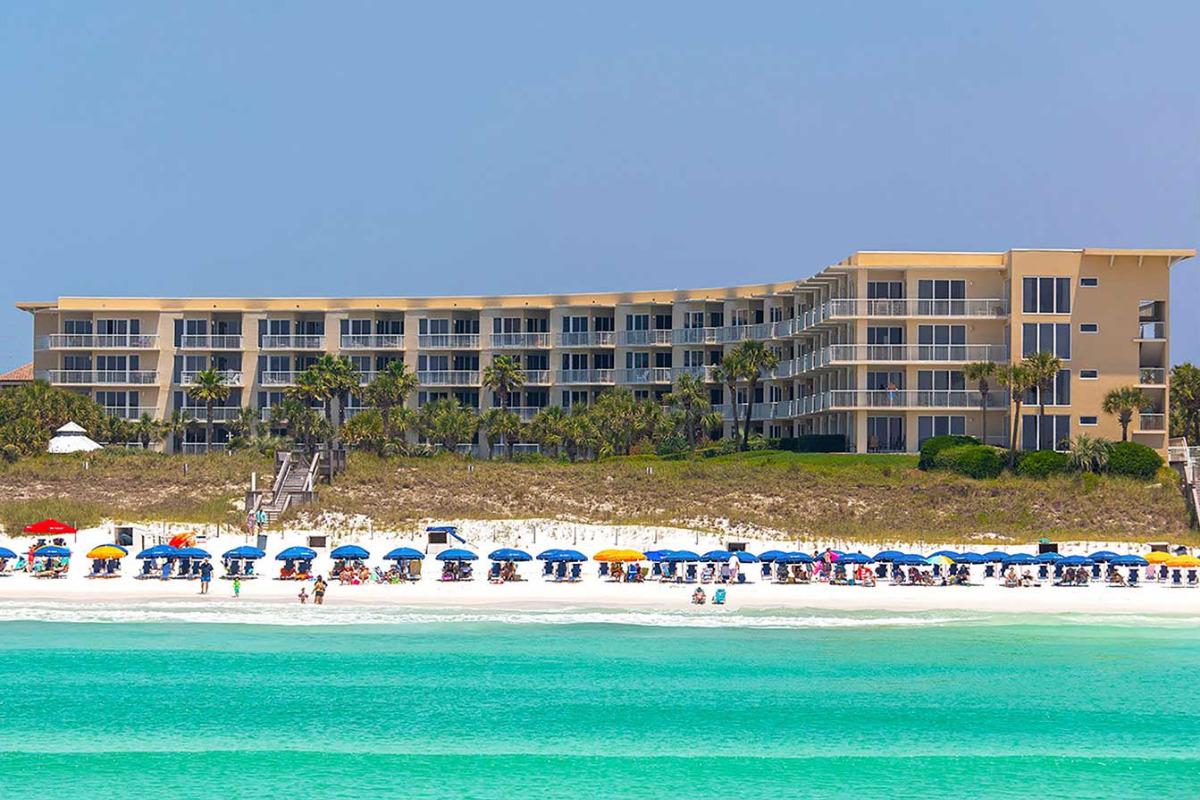 3 Bedrooms / 3 Bathrooms / 12 Guests
Crescent is a low-density, four-story condominium in Destin's Miramar Beach. Perched atop high sand dunes, it offers great views of the glittering Gulf of Mexico. Available condos have three bedrooms and can host up to twelve guests. The quiet resort gives off a feeling of laidback luxury. The building curves around a lush landscape, creating its own tropical oasis. In the center is a lovely, lagoon-shaped pool surrounded by palm trees and a paver sundeck. A kiddie pool and hot tub complete the watery escape. From the pool area, you can see the beach and watch the emerald waves roll in. In addition to the pool, there is an on-site fitness center with cardio machines, weight machines, and free weights. Additionally, an arcade offers fun for kids and adults alike!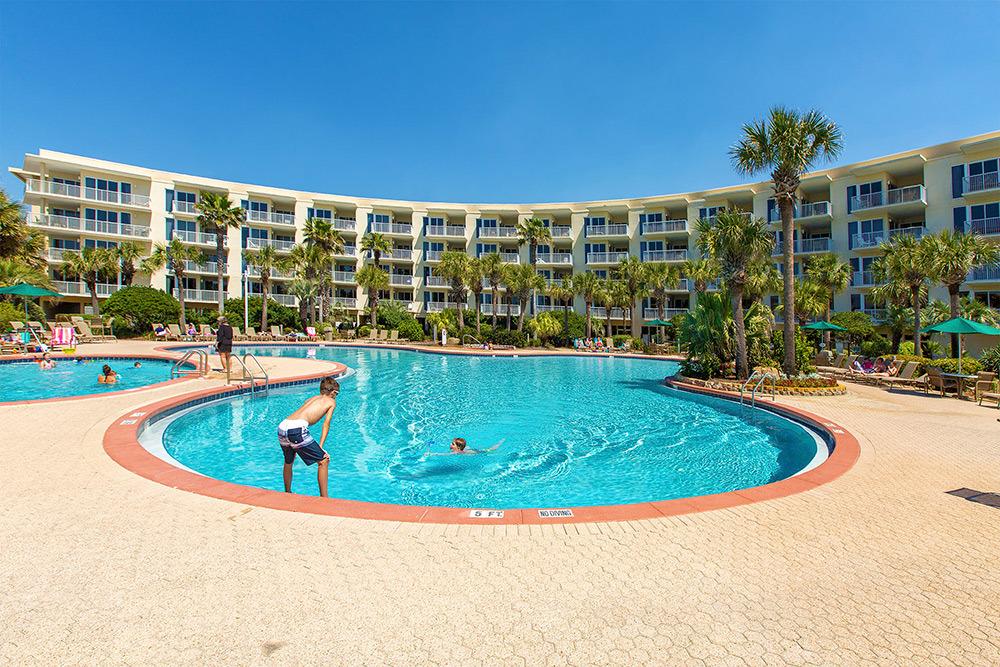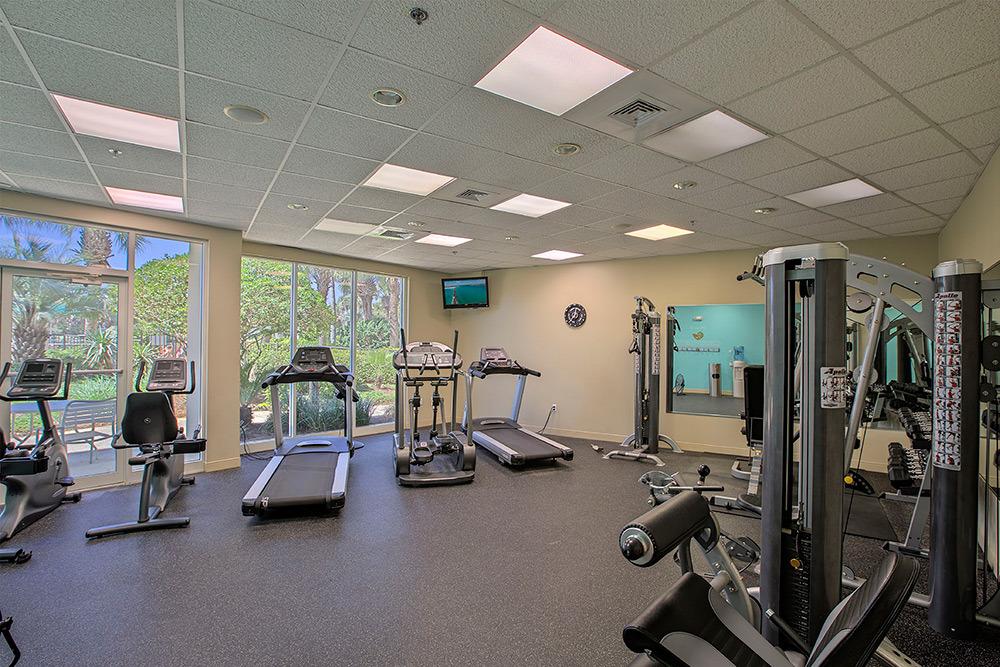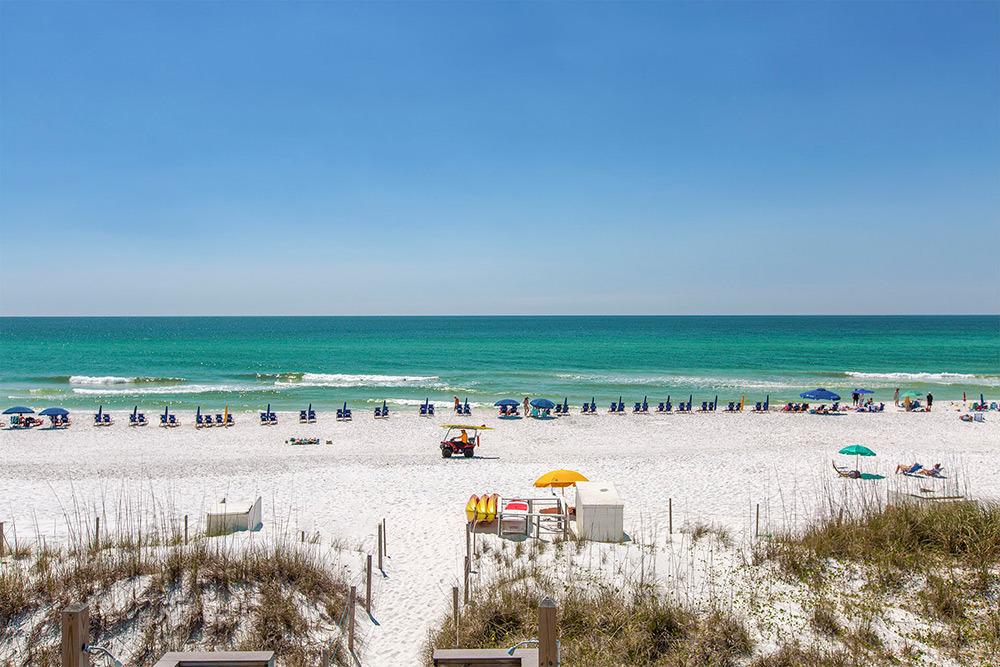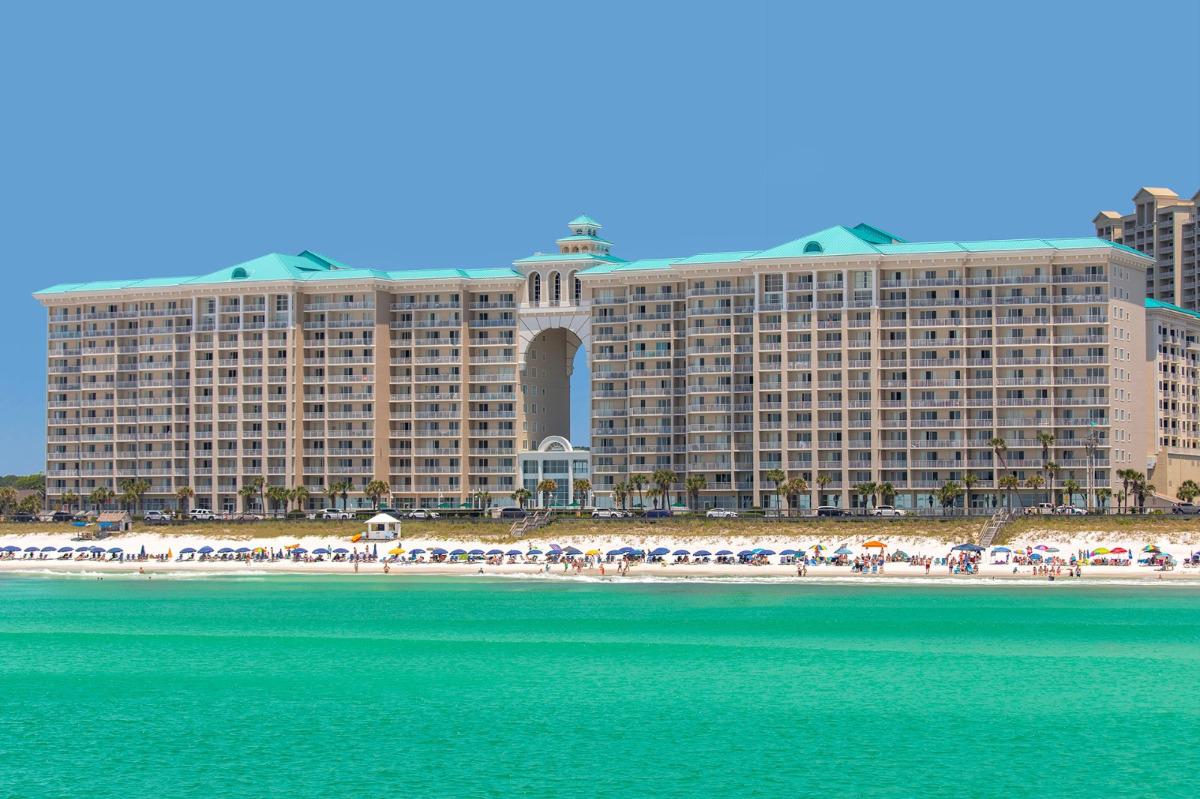 1-5 Bedrooms / 1-7 Bathrooms / 6-22 Guests
It's no surprise that the Majestic Sun also in Miramar Beach is, well, majestic! This resort boasts one- to five-bedroom condos, accommodating anywhere from six to twenty-two beachgoers. No matter your party size, there's a unit that will work for your vacation. And the amenities make it that much better. At the center of the building is a large indoor/outdoor pool. The interior section features vaulted ceilings and a glass wall that overlooks the Gulf. Swim through the opening in the glass wall to enjoy front-row beach views and coastal breezes. An expansive sundeck encircles an additional Gulf side, a full outdoor pool, and two hot tubs. The fitness center has great views, looking out over the pool and beach. But that's not all! You'll also find a golf course, basketball court, tennis courts, lake, and nature trails—perfect for the outdoorsy and active vacationers in your group. A day here might not be enough to take advantage of everything Majestic Sun has to offer!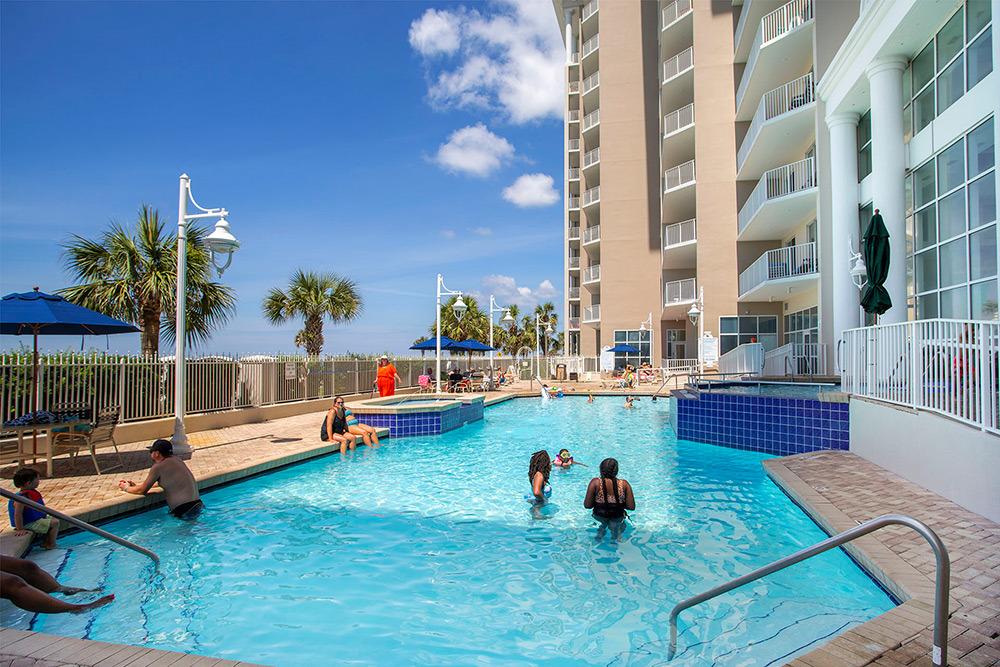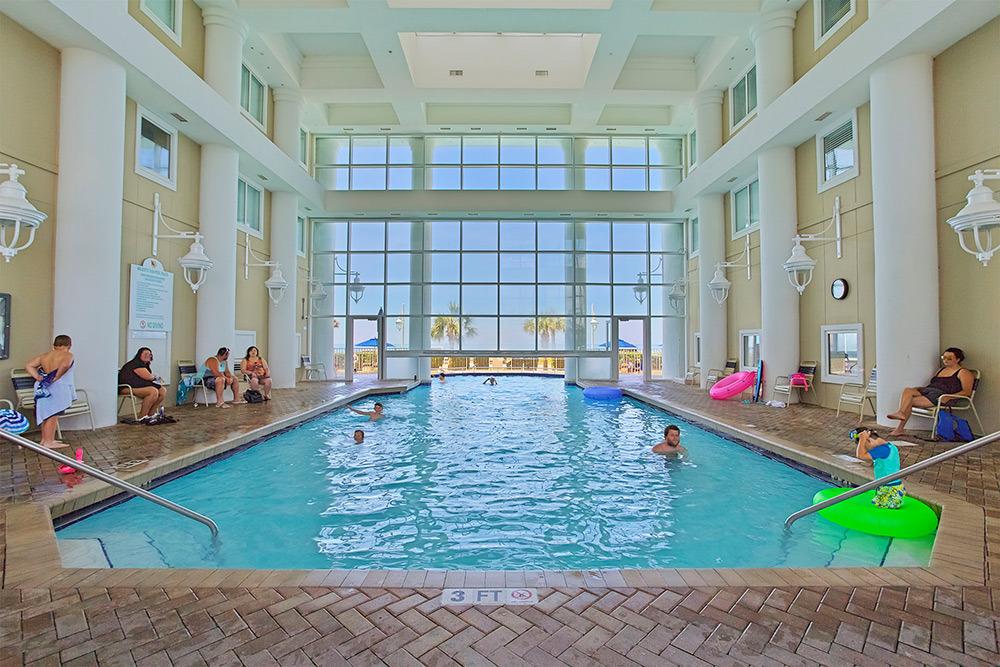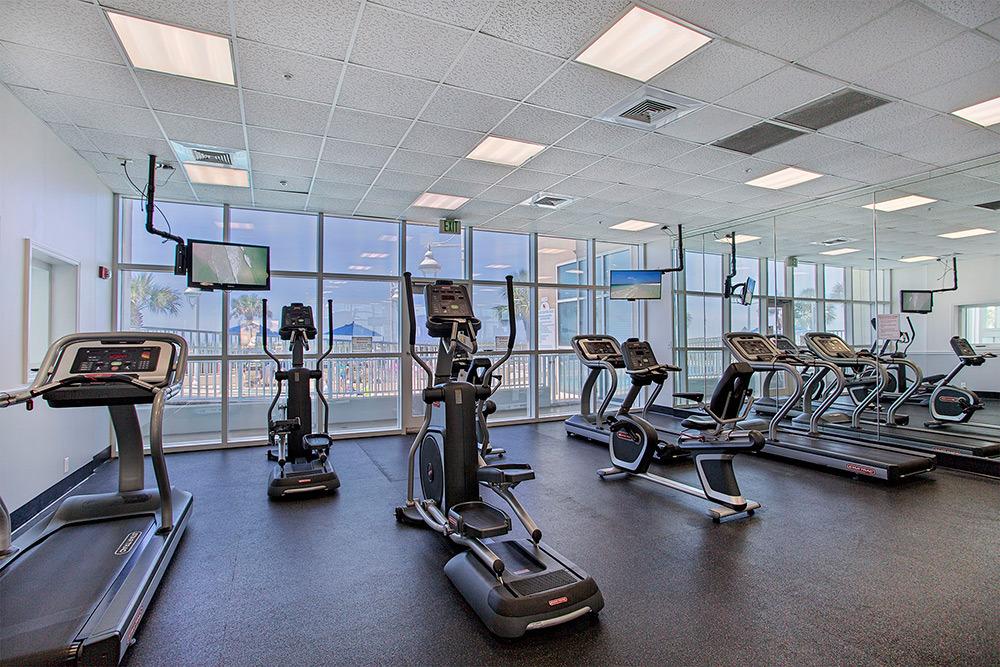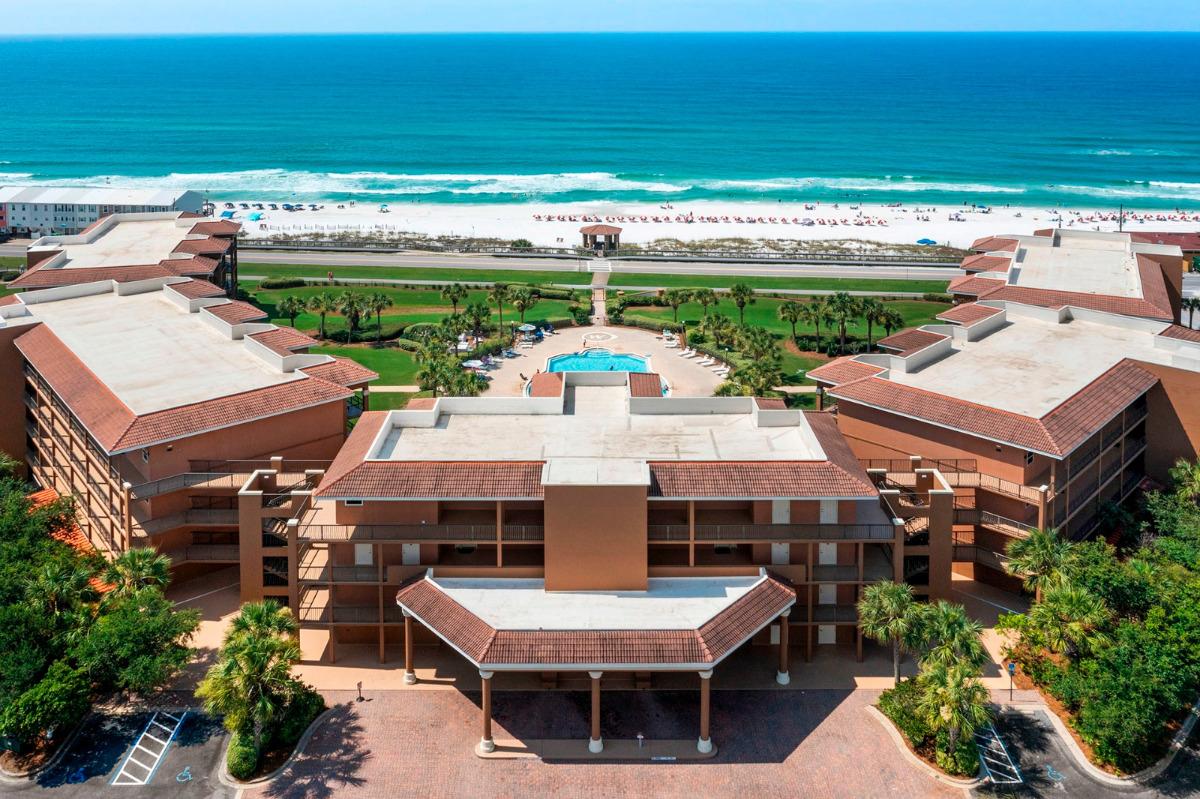 2-3 Bedrooms / 2-3 Bathrooms / 6-8 Guests
Enjoy a taste of the Mediterranean when relaxing at the Mediterranea Resort in Destin's Miramar Beach. Condos range from two to three bedrooms and can sleep up to eight guests. The building wraps around a tropically landscaped lawn and an Olympic-size swimming pool. Surrounded by Mediterranean-style balconies, palm trees, and a paver patio that faces the beach, the pool area is truly its own slice of paradise. BBQ grills are provided so you can serve up poolside meals and enjoy this peaceful setting to its fullest. If exercising on vacation is your thing, get in a sweat sesh at the on-site exercise room, which has several cardio and strength machines. For some outdoor entertainment, be sure to check out the tennis courts and putting green.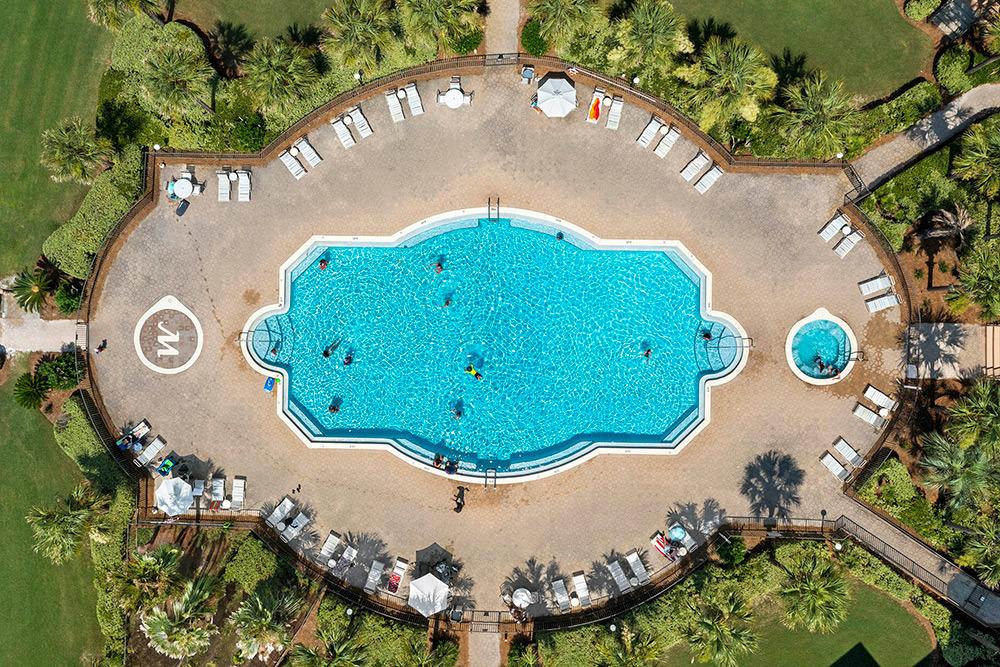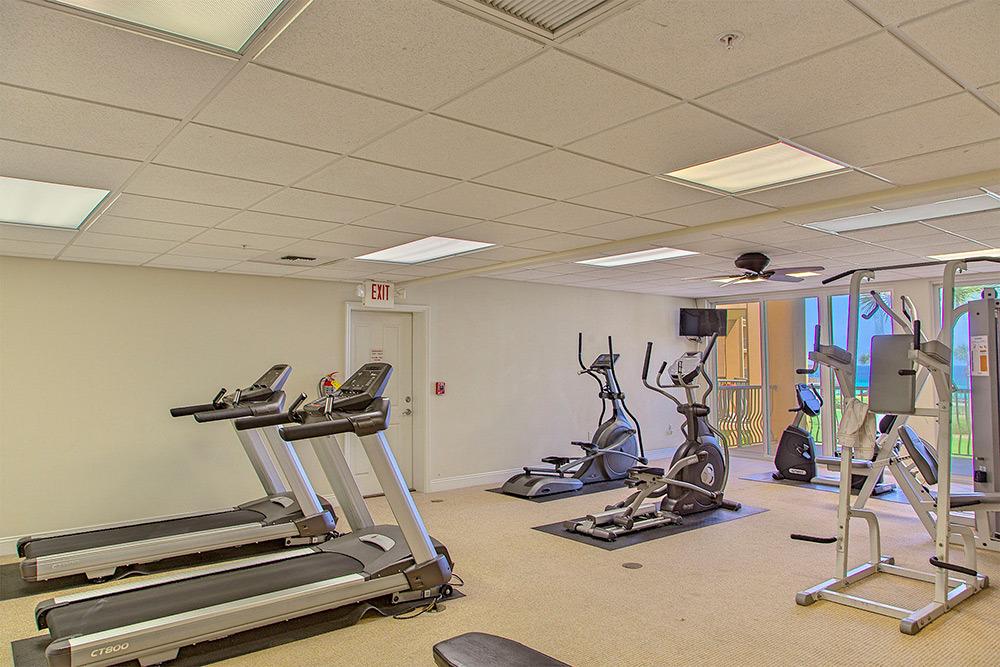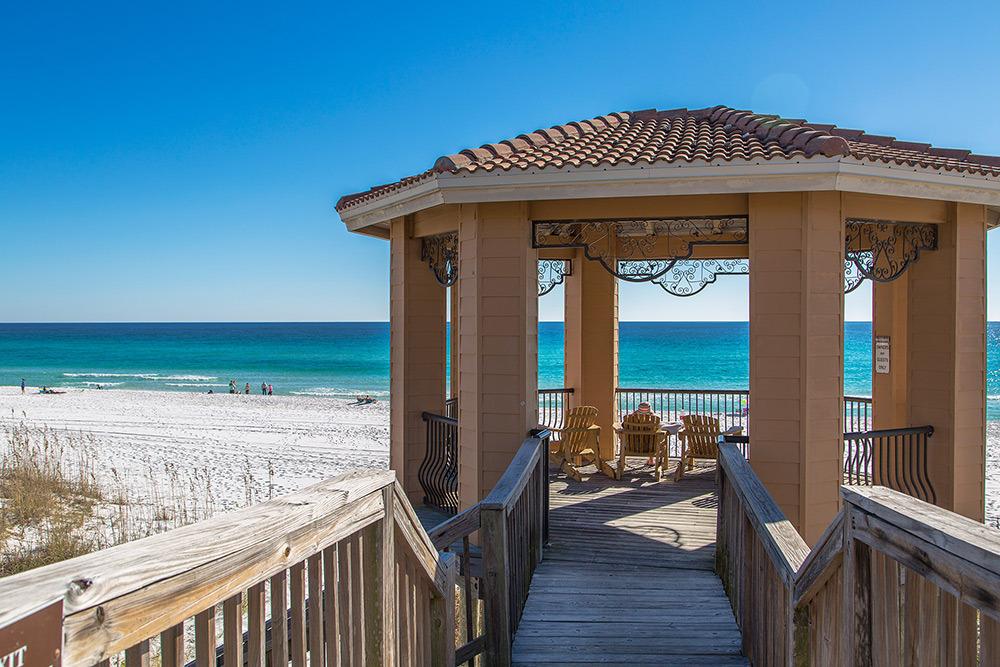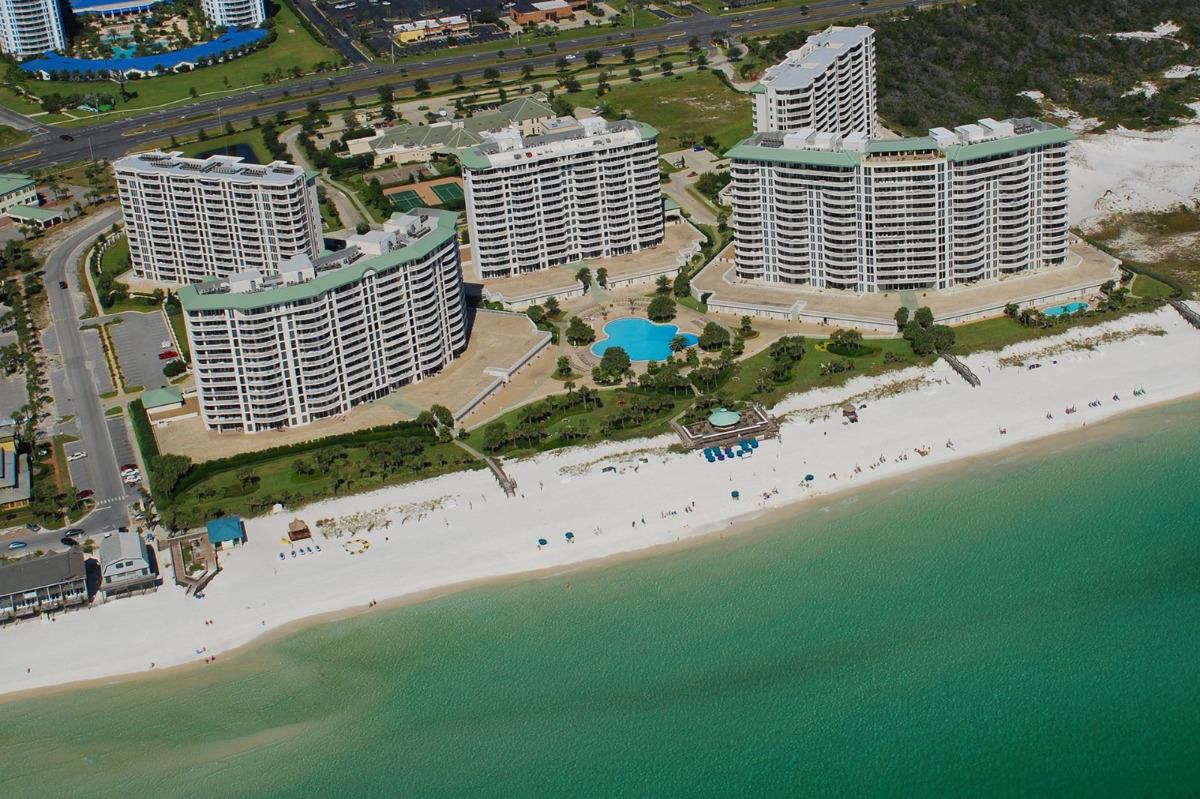 3 Bedrooms / 3 Bathrooms / 8 Guests
Silver Shells is a Downtown Destin resort made up of six different luxury condo towers, three of which offer vacation rental opportunities. Available condos have breezy balconies with incredible views, ample living accommodations, and three bedrooms that entertain up to eight vacationers. The resort offers incredible amenities to elevate any Emerald Coast vacation. The glittering pool is 7,500 square feet and is surrounded by palms, a sundeck, and a waterfall feature. A bubbling hot tub and kiddie pool are situated by the pool. BBQ grills are great for grilling up tasty appetizers or alfresco dinners. The kids will love the large grassy area with a playground and swing set. For the full resort experience, there is a full-service spa on site. It has a hair salon and features services for facials, manicures, pedicures, massages, and aromatherapy. Talk about relaxing!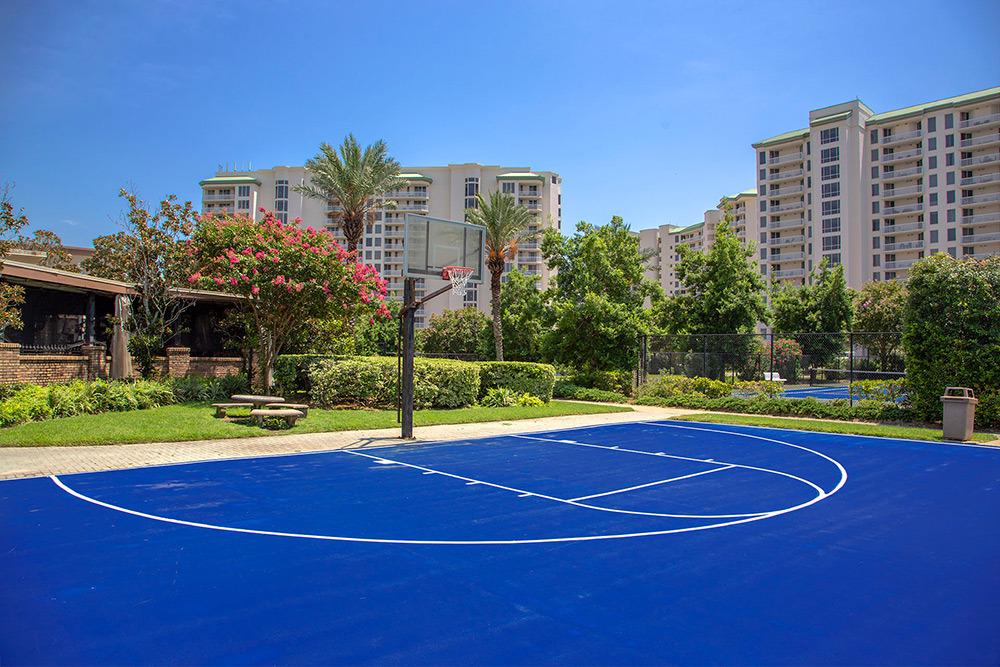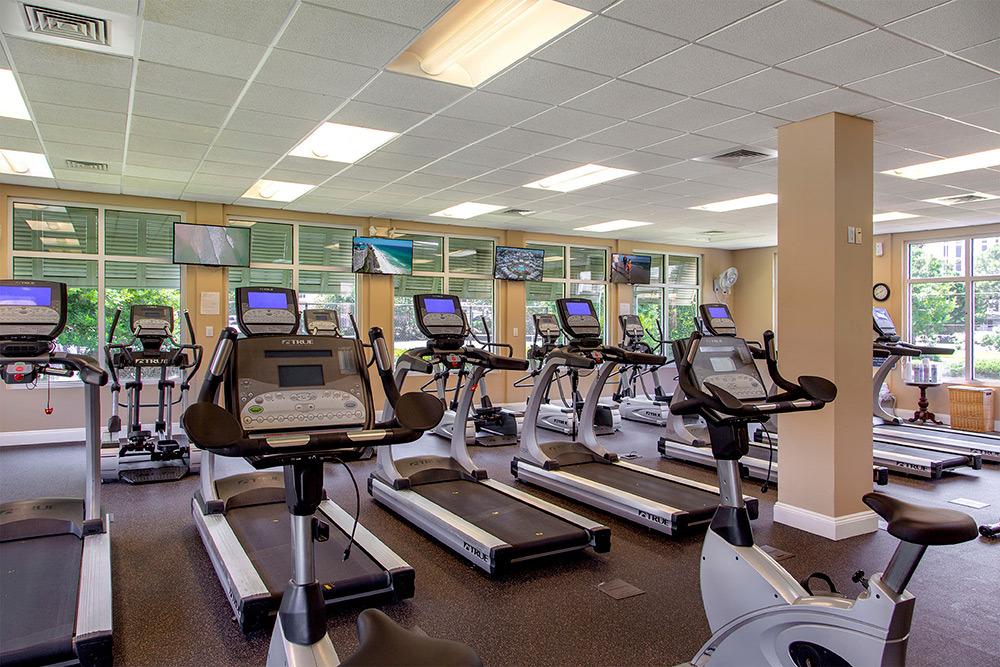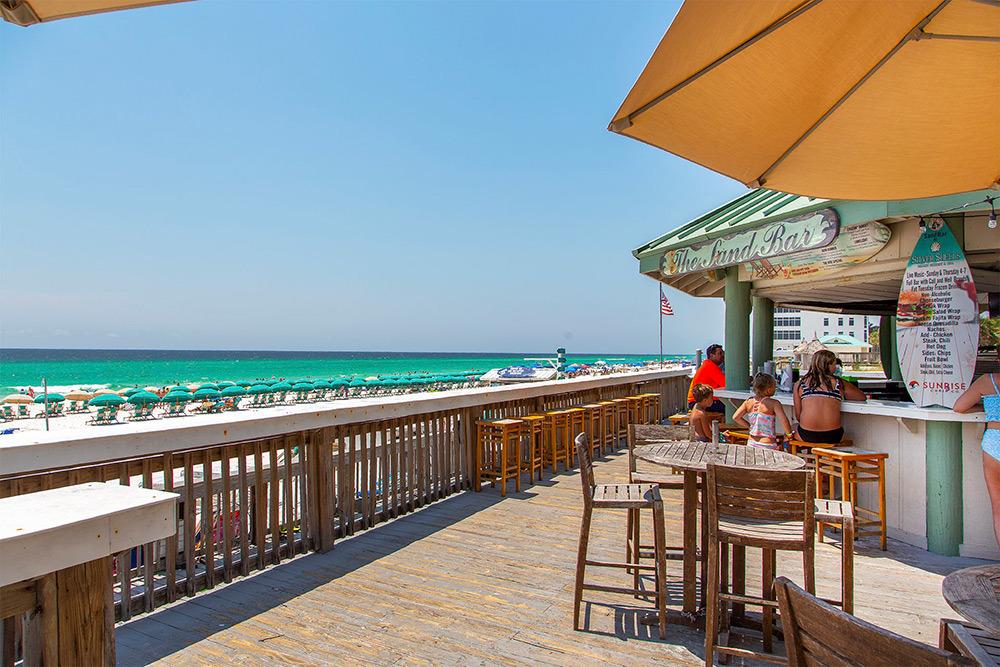 While day passes may not be a thing yet, there's still a lot to enjoy at a Destin condo. Whether you book a last-minute stay for one night or stay for a week, you're sure to have a memorable time. Browse our selection of condo rentals—and don't forget to book the one with the amenities that work best for you!