Posted on 3/21/2014
Dazzling Destin has provides an abundance of pleasurable pursuits for our Ocean Reef Resorts guests. Top favorites include sugar white beaches, gorgeous gulf waters hued in emerald tones, nationally renowned deep sea fishing, championship golf, fun seasonal festivals, fantastic seafood and world class shopping. However we are located in the heart of The Emerald Coast which extends from Pensacola to Panama City Beach so there are other delightful diversions to be explored. Destin is located equidistant from both cities, about 48 miles away in each direction. This makes these other destinations a perfect place to go for a fun friend and family "day trip" since each one is only about an hour away by car. Today we are going to highlight Destin Day Trips to Panama City Beach and next month our vacation blog will feature Day Trips to Pensacola.
The fastest way to get to Panama City Beach is to take Emerald Coast Parkway (Highway 98) due east. However if you want to get there and experience coastal scenic splendor in a laid back setting then South Walton's Scenic Highway 30A is the way to go. Scenic 30A is actually a day trip in and of itself for Ocean Reef Resorts guests who are staying in Destin. This two lane road shoots down to the gulf from Highway 98 just east of Miramar Beach. It stretches almost nineteen miles along the coast to Rosemary Beach where it links up again to Highway 98. Until the 1980s the only real community along this stretch from Destin to Panama City Beach was the old town of Seagrove Beach. Today 30A is dotted with picturesque villages which were perfectly planned and many have received worldwide architectural recognition. Although Seaside was the first to become established back in the 80s, many of the others did not even exist back in 2000. Running along the shore from west to east these towns include Dune Allen, Santa Rosa Beach, Blue Mountain Beach, Grayton Beach, Watercolor, Seaside, Seagrove Beach, Alys Beach, Seacrest Beach and Rosemary Beach. Ocean Reef Resorts offers 30A Vacation Rentals which include a little of everything along this route. Most of towns are residential communities designed for carefree, old fashioned family beach vacations. Over a quarter million acres is set aside in this part of Walton County for extensive forest preserves and gorgeous award winning state beach parks including Topsail, Grayton Beach and Deer Lake. There is also a parade of unique precious coastal dune lakes which parallel Scenic 30A all the way down from Miramar Beach. Eco tourism is big in South Wlaton with long beach walks, forest hikes, kayak or canoe excursions and wild life tours. A paved Bike Trail runs alongside it providing avid bikers with a scenic outdoor adventure of their own. Restaurants, bars, cafes, art galleries and specialty shops are located in most of the villages along the way. Primarily these include Gulf Place which sits high on a dune in Santa Rosa Beach, the iconic idealized world of Seaside, old Seagrove Beach and the charming Dutch Indies inspired Rosemary Beach. However, just about every little town has some kind of special place where you can explore, eat and drink. Live musical concerts, holiday festivals and seasonal happenings occur throughout the year all along South Walton's 30A.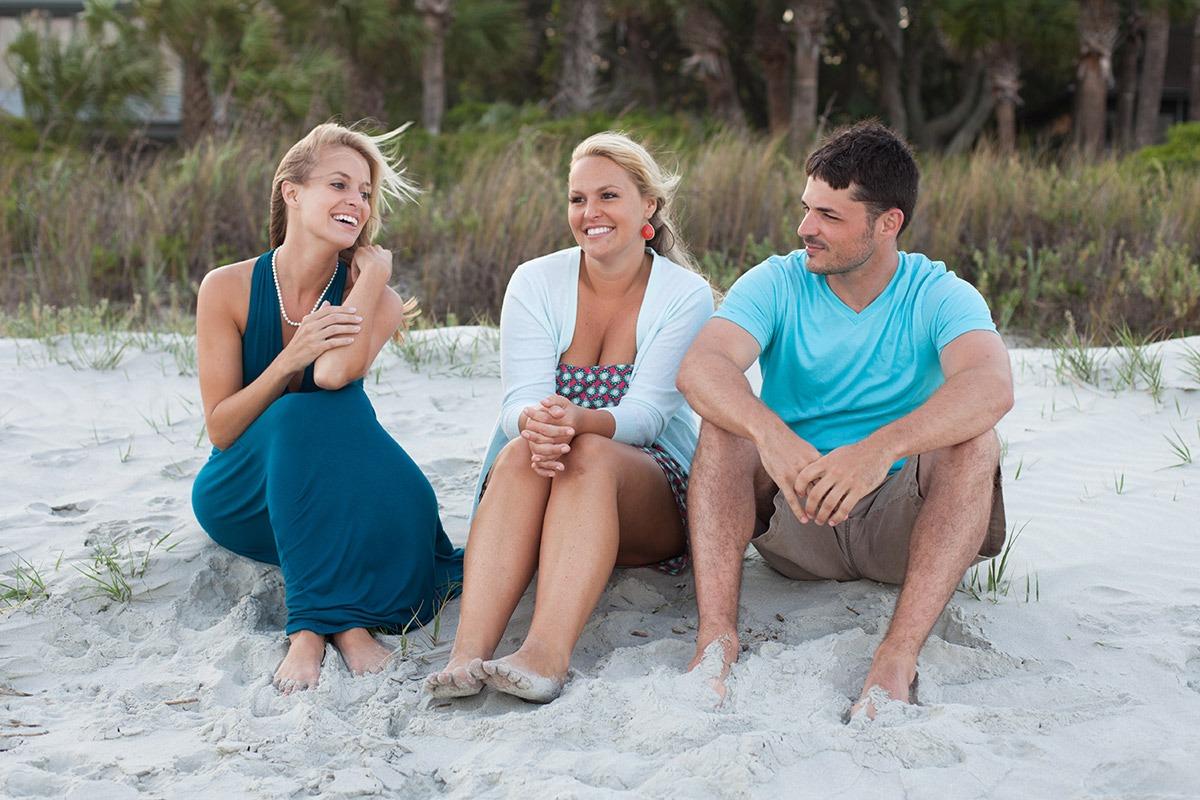 Once you leave South Walton County on Highway 98 where it connects with Rosemary Beach you cross over a long bridge at West Bay which marks the entrance to Bay County. This is the home of Panama City Beach. The new Northwest Florida Beaches International Airport is located just north of here so some of our Ocean Reef Resorts visitors have already been there. This area has been known for years as a College Spring Break destination which has become huge over time. However, it is also a fun family destination during other times of the year. Amusement parks, mini golf courses, themed restaurants, habitat zoos and other attractions are everywhere. One of the trendiest new spots to visit is the recently completed Pier Park. It offers a total of over 1,000,000 square feet of retail or restaurant space in total and there are over 125 stores to choose from. Besides having just about anything you might want to shop for, there is also a mega movie theater. A large mall anchors this pedestrian friendly palmed boulevard which extends from Highway 98 all the way to the long pier that juts out into the gulf. The pier is available to the public for fishing at a nominal charge although some like to just walk to the end of it to enjoy the panoramic views of the coast. Shops, restaurants, bars and outdoor cafes line each side of the palm lined street in Pier Park. Jimmy Buffet sometimes makes an appearance at Pier Park in his Margaritaville Restaurant that overlooks the beach. Next door is The Back Porch, a popular restaurant that originated years ago in Destin. Both have outdoor decks, frozen tropical drinks and often provide free live entertainment. Other popular restaurants include Pompano Joe's Seafood, Rum Runners Tropical Island Grill & Dueling Piano Bar and Tootsie's Orchid Lounge. There are also national favorites such as Longhorn's Steakhouse, The Olive Garden and Panera Bread. These "sit down" restaurants feature seafood, steaks, Italian and Caribbean delights. Many other eateries are available for hamburgers, hot dogs, pizza, sub sandwiches, BBQ, sushi, bakery items and ice cream. Pier Park is becoming famous for special fireworks and festivals throughout the year, especially during the summer months, along with some free musical concerts at this end of the beach.
If you prefer to spend more than just a day here, Ocean Reef Resorts offers a limited selection of Panama City Beach Vacation Rentals. If the trip down 30A captivates you as we expect it might, we also offer a large selection of South Walton Rentals. Of course, it's not a day trip from Destin unless you are staying there and as you can imagine, we have a large selection of Destin Vacation Rentals. If you'd like help choosing which locale fits your needs, give us a call. We have local friendly reservation agents to help. See you soon!