Posted on 2/18/2022
Big family trips to the beach, well, often usually mean you need extra space for your big family... and all their stuff. A majority of our Destin vacation rentals offer ample parking right on-site, but if you need a little more space (parking spaces, to be exact), then you will want to check out this handy list of Destin Overnight & Daily Parking spots.
Overnight Parking in Destin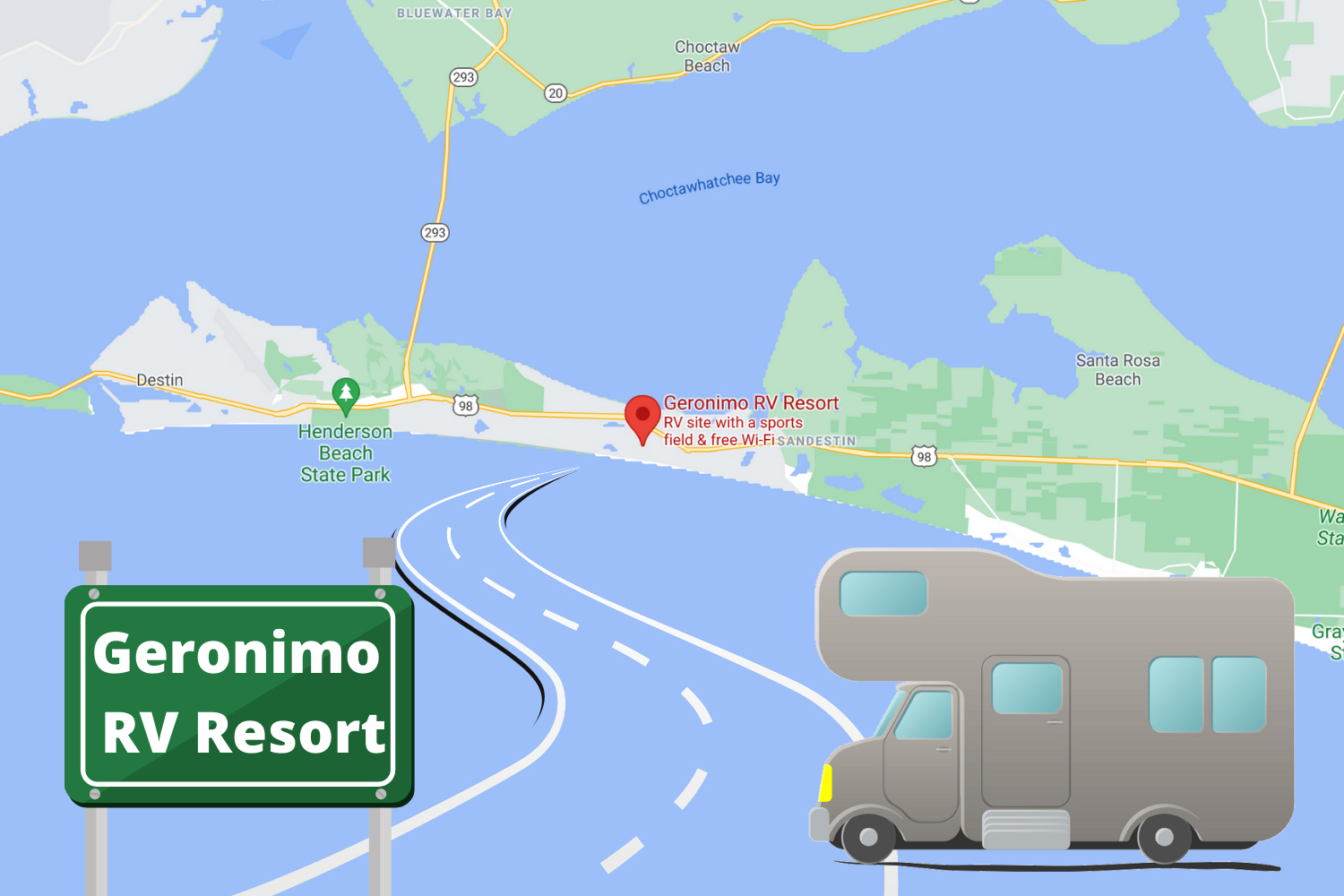 75 Arnett Ln, Miramar Beach, FL 32550 | (850) 424-6801
Geronimo RV Resort is located in Miramar Beach, only a short way from a public beach access. Tom, the owner of the RV resort, owns the big church parking lot next door, which is available for overnight parking. You can use the lot to park your vehicles, trailers, boats, and RVs. The cost for parking is $30/day. This is a great parking location, as vacationers can easily walk, bike, or drive to the beach. Check-in is between 9 am to 5 pm from Monday through Saturday and 1 pm to 4 pm on Sunday. The park will provide you with a personal parking pass to display, which may also be switched among vehicles throughout your stay.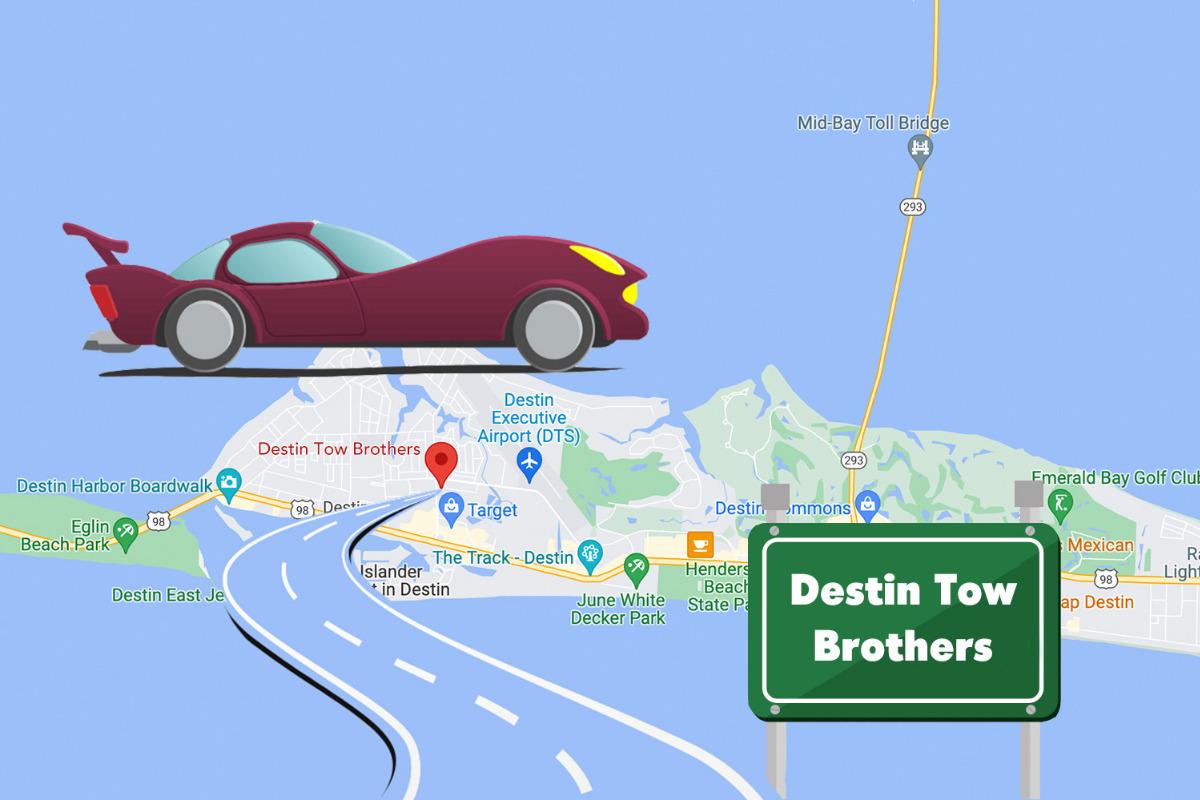 106B Industrial Park Rd, Destin, FL 32541 | 850-273-8490
Destin Tow Brothers is located in the heart of Destin and offers more than simple towing services. Their auto storage parking area provides a safe place to keep your vehicle while in Destin. The gated storage lot includes 24-hour video surveillance and lights. There are 30 spaces available. Daily rates start at $25/day for cars and trailers. Reach out to the company to inquire about oversized vehicles, RVs, boats, and trailers.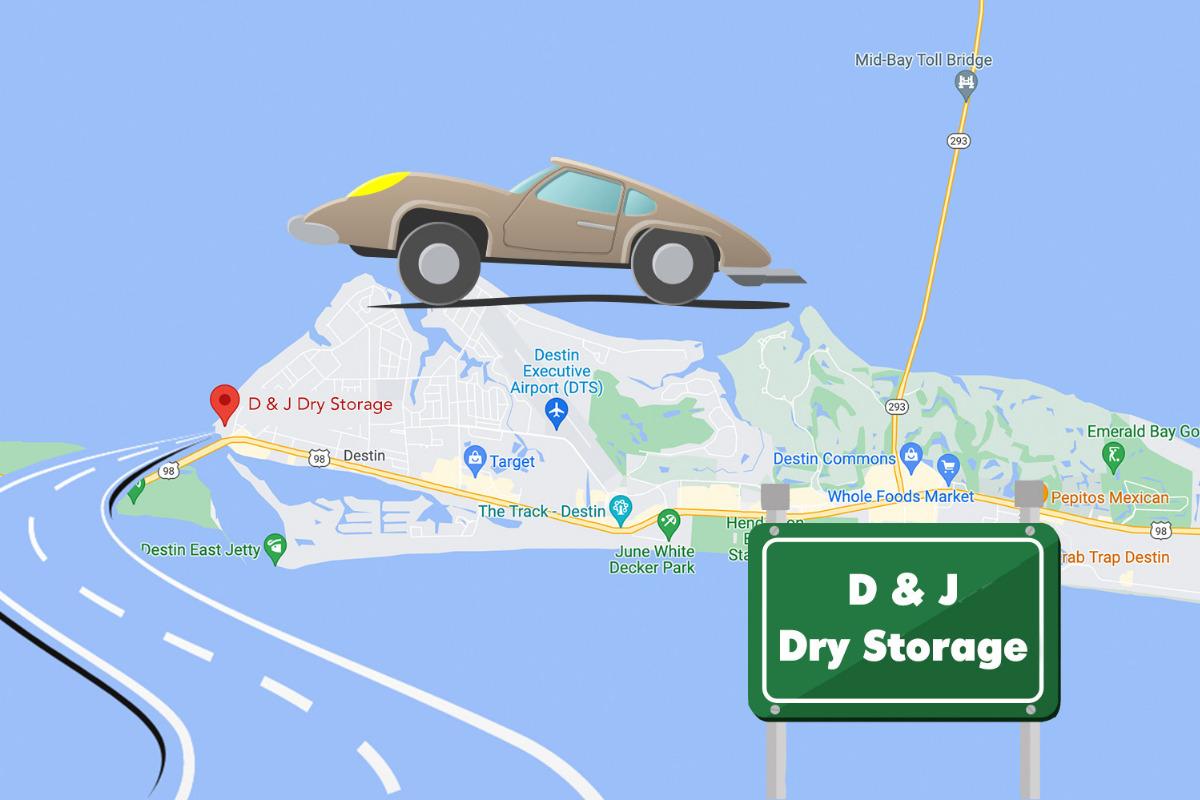 11 Calhoun Avenue, Destin, FL 32541 | 850-837-5055
Located on the western edge of Destin near HarborWalk Village, D & J Dry Storage Inc provides nightly and weekly storage for boats and trailers. The gated facility is secure and next to a ramp. The owner will help you unhook and hook up your trailer or boat. Call after 7 pm. Rates range from $25/nightly to $150/weekly.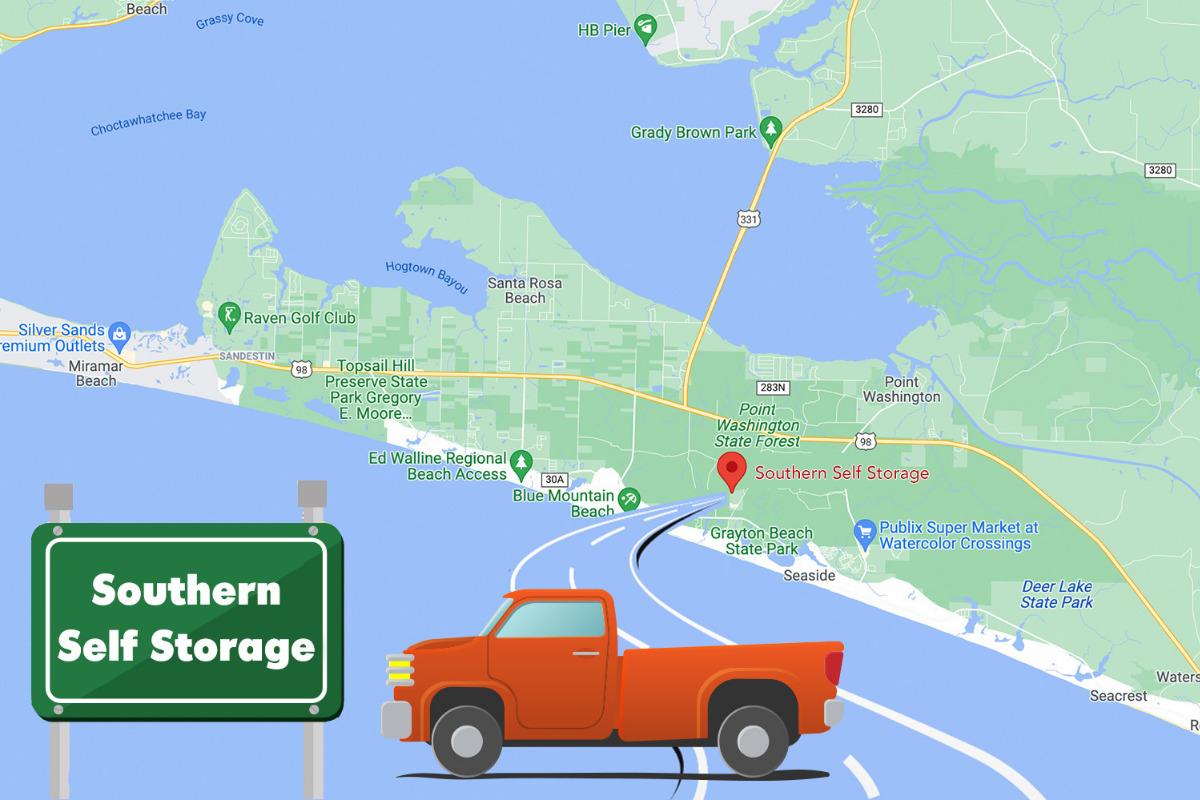 230 Grayton Village Rd, Grayton Beach, FL 32459 | 850-660-7445
Southern Self Storage is a storage lot available for cars, trailers, and boats. The facility is not gated, nor is it monitored after hours. Due to the limited number of spaces, be sure to call ahead of time to ensure there is space available. The storage lot does not accept RVs because of limited space, as well. The weekly rate is only $89/week.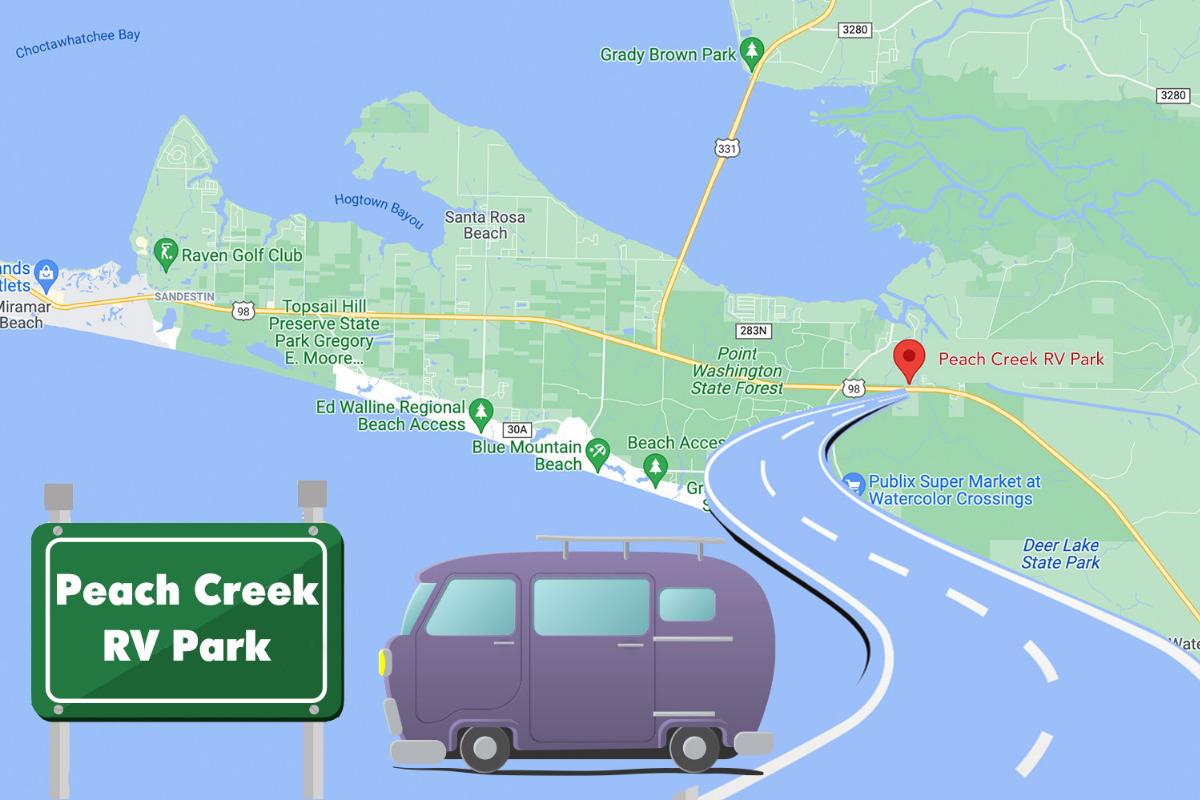 4401 E Hwy 98 Santa Rosa Beach, FL 32459 | 540-660-2575
Located on Highway 98 in Santa Rosa Beach, Peach Creek RV Park is a family-owned RV Park and a great place to keep your vehicle while in Destin. Rates range from $12.50/day for RVs, cars, and trailers to $15/day for motorhomes. Call Larry Barrett directly (540-660-2575) for assistance.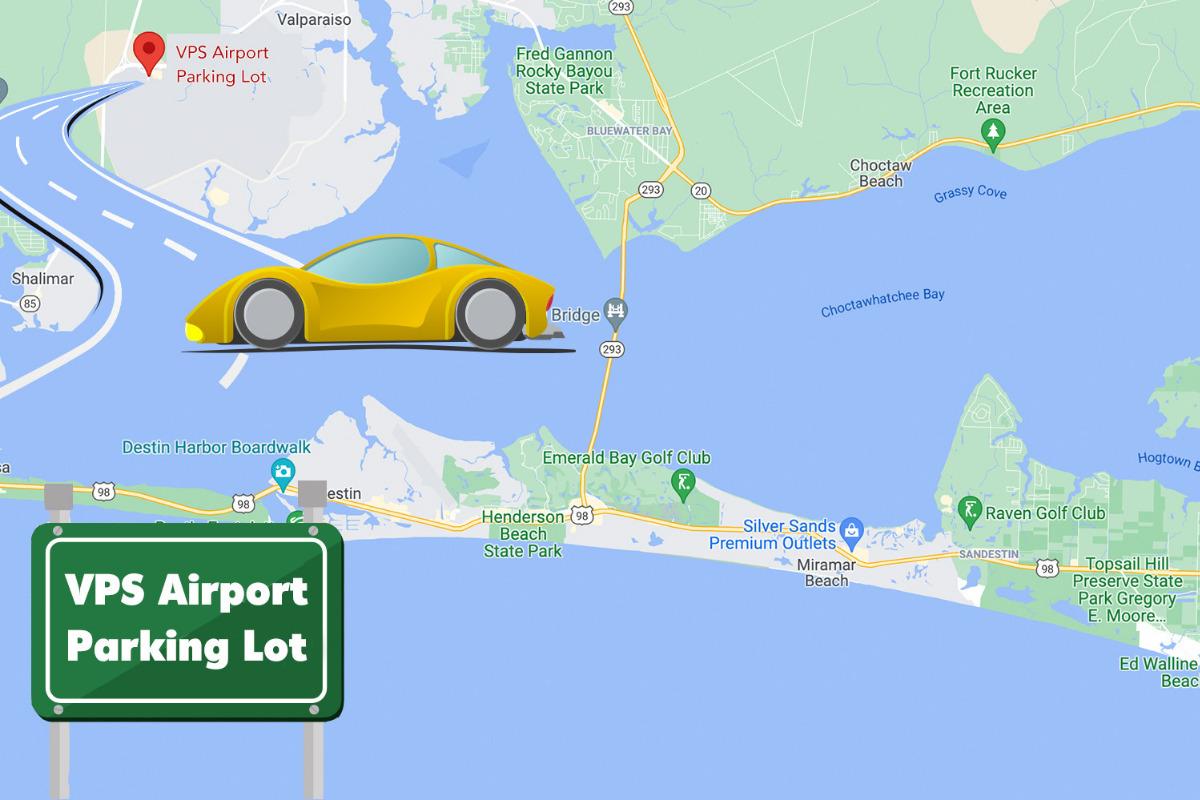 1701 FL-85, Eglin AFB, FL 32542 | (850) 651-4612
Did you know you can park your car or extra vehicles at the airport while on vacation? You can! Parking at the VPS Airport is managed by Republic Parking, which accepts cash, checks, and major credit cards. Rate is $8.50/day. Call Republic Parking ((850) 651-4612) if you need additional information.
Daily Parking in Destin
Zerbe Street Public Parking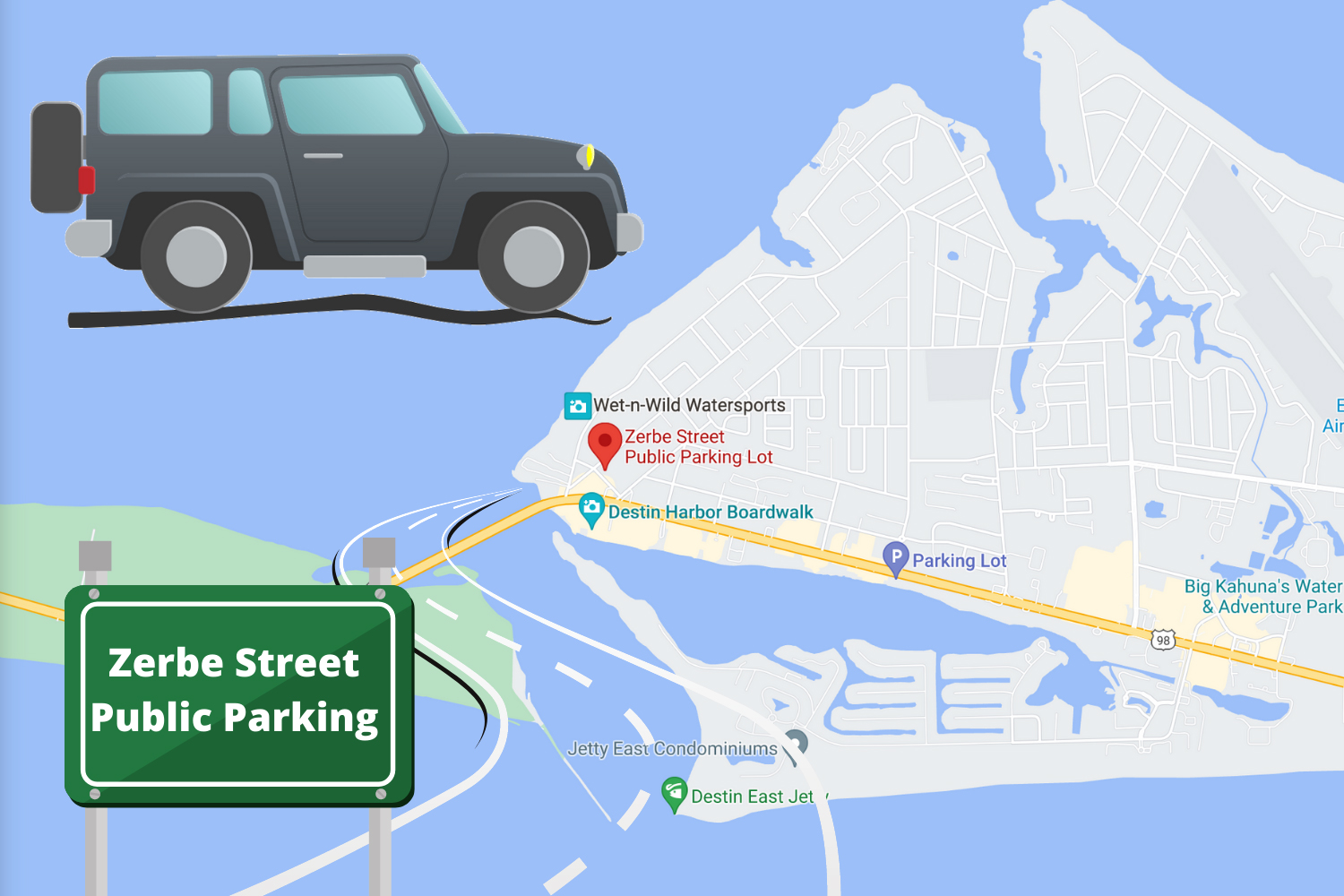 104 Sibert Ave, Destin, FL 32541
The Zerbe Street parking lot is located on the corner of Zerbe Street and Sibert Avenue (northwest of McGuire's Irish Pub) and is available for daily parking. The city of Destin charges a $5 flat daily fee for parking per 24 hours. Parking spaces are available to passenger vehicles and trucks on a first-come, first-serve basis. Overnight parking is not permitted. Pay-to-park is not required for handicap vehicles.
All this parking talk making you hungry? Check out our list of the 10 Best Steaks in Destin!
Marler Street Public Parking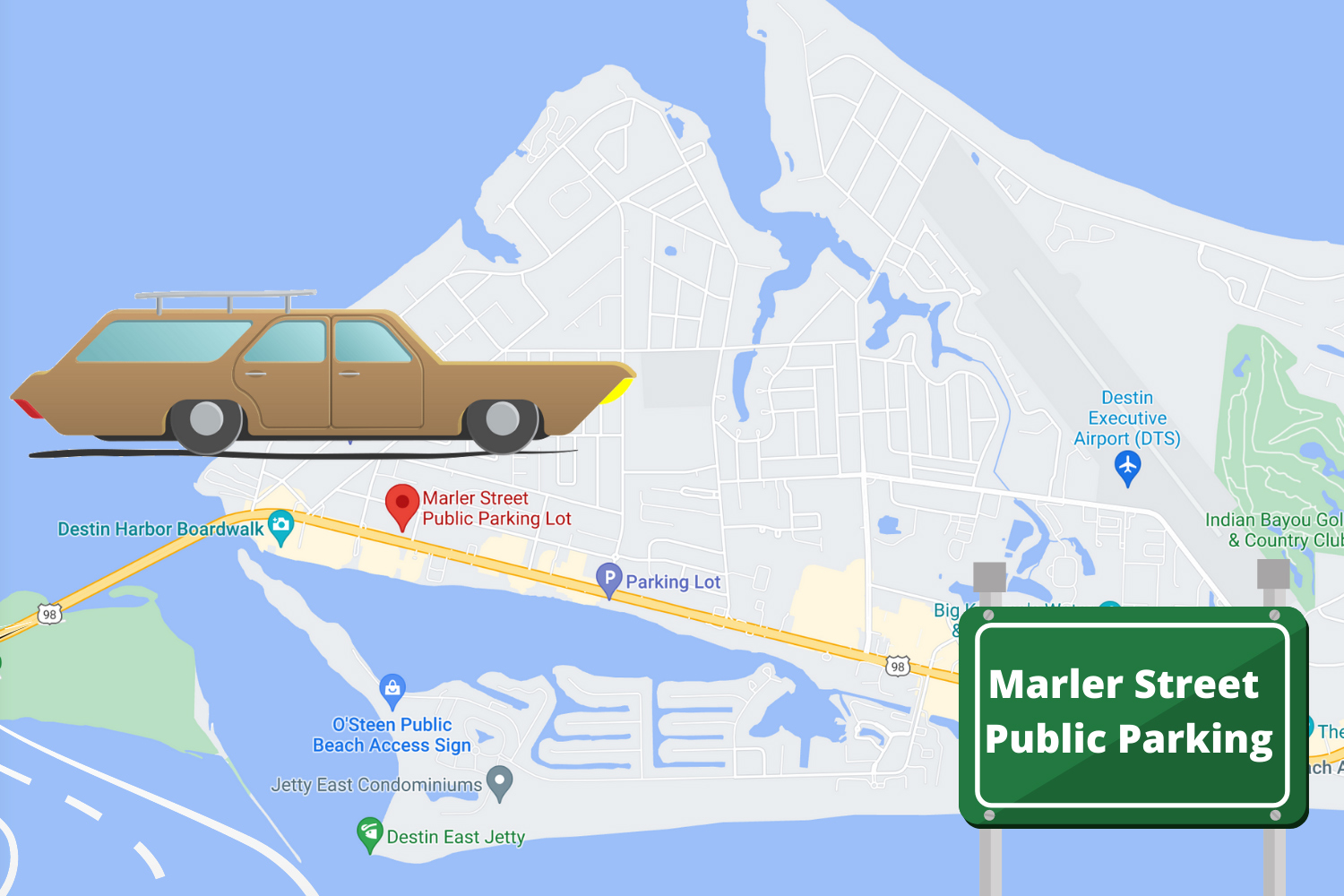 285 Harbor Blvd, Destin, FL 32541
The Marler Street parking lot is located on the corner of Marler Street and Highway 98. Like all Destin Harbor District parking lots, there is a $5 flat fee for parking per 24 hours. Because parking spots are on a first-come, first-serve basis, parking is not guaranteed if patrons leave and return within the paid timeframe. Handicap parking spots do not require a fee for properly marked handicap vehicles. Overnight parking is prohibited.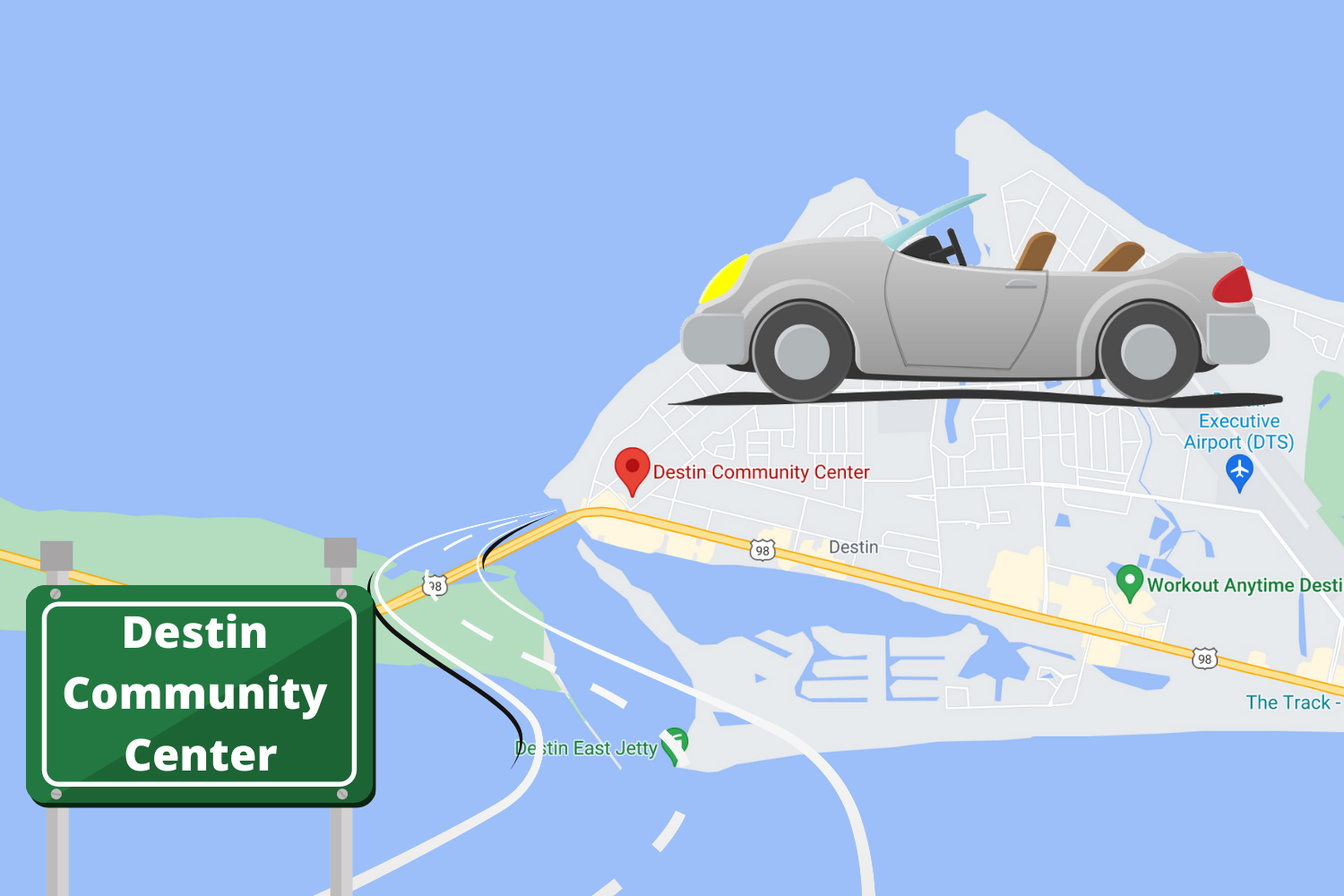 101 Stahlman Ave, Destin, FL 32541 | (850) 654-5184
The Destin Community Center offers pay-to-park for visitors and permit parking for community center patrons. The community center is located near the Zerbe Street parking lot. From midnight to 7 am, parking at the Destin Community Center is reserved for the city and special events. Pay-to-park is not required for handicap parking and for vehicles with properly displayed handicap identification.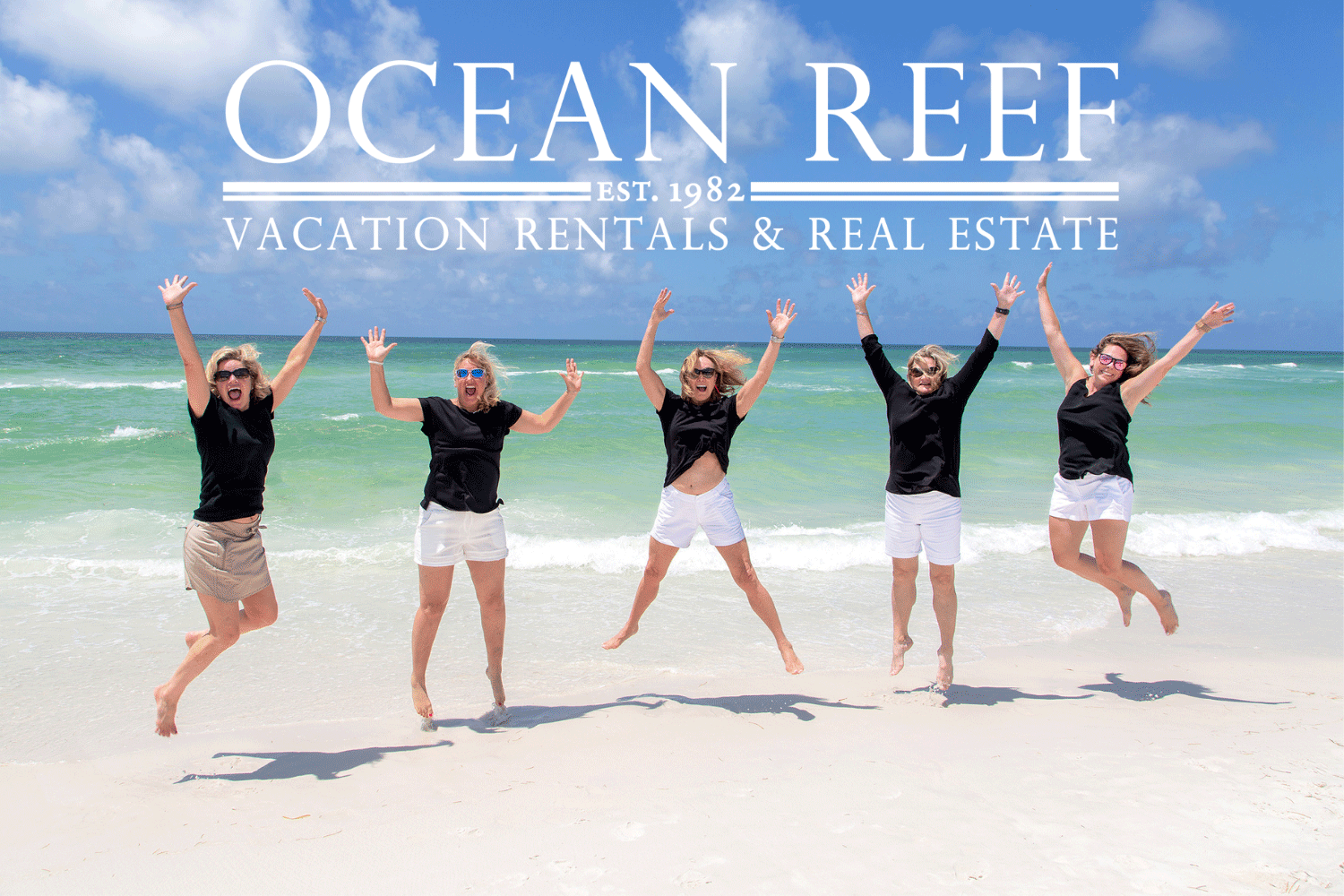 If you're planning a beach trip soon, and are bringing an extra vehicle, hopefully, this list of Destin overnight and daily parking is helpful for you. Curious to know how many parking spots are available at any of our properties? Just hit the amenities tab! Need help finding a place? Well, that's what we do! Check out our Destin vacation rentals here on our website, or give us a call now!