Posted on 5/9/2023
Are you ready for a vacation that will create unforgettable memories with your loved ones? Look no further than Ocean Reef Resorts vacation rental properties along the stunning Emerald Coast in Destin, Florida. For over forty years, our guests have chosen us as their favorite "home away from home," bringing their families and creating traditions that span generations. From the first visit with young kids playing on the beach, to returning as grandparents with new generations, our guests cannot wait to return to the shimmering white shoreline and glowing jewel-toned waters of the Gulf. But what about other beach destinations in Florida, like St. Pete Beach (also known as St. Petersburg)? Let us give you a comparison between these two amazing destinations.
Location and History: Destin vs St. Pete
Destin is located on the northwest Florida panhandle spanning across to Miramar Beach and the charming, perfectly planned coastal villages along Scenic 30A in South Walton. The long peninsula resembles an island paradise since it is three to five miles offshore from the mainland across the expansive Choctawhatchee Bay and sits directly on the open Gulf of Mexico. The picturesque coastal villages east of Destin, which feature an idyllic golden Americana-styled ambiance, include Dune Allen, Santa Rosa Beach, Blue Mountain Beach, Grayton Beach, WaterColor, Seaside, Seagrove Beach, Watersound, Prominence, Alys Beach, Seacrest, Rosemary Beach, and Inlet Beach. This shoreline includes many thousands of acres of preserved forests, beautiful beach parks, and rare precious coastal dune lakes. These bodies of water are found hardly anywhere else on Earth and support an abundant habitat for wildlife. Destin started as a thriving fishing village almost 200 years ago and today harbors North America's largest private charter fishing fleet. The area is lavished with almost a dozen lushly landscaped championship golf courses. Exclusively gated residential communities, gorgeous resorts, and luxury residential towers parallel the jeweled waters of the Gulf as well as the beautiful bay. The Emerald Coast is frequented as a favorite family vacation destination by visitors who are mostly from the metro Atlanta area, Nashville and Houston. Spring Breaks and the summer months are its prime season, although the autumn months are usually quite delightful. In recent years it has become a privileged place for privately owned vacation residences among "the rich and famous."
St. Petersburg is located on the western Florida Gulf Coast as part of the Greater Tampa Metropolitan Area. It is sandwiched between expansive Tampa Bay and the glorious open Gulf. Besides the beautiful beach, the wide expanse of the bay toward the east offers fun watercraft rentals, parasailing, and fishing adventures. St. Pete is named "The Sunshine City" due to its long stretches of time with sunny weather. The city was founded in 1888 by John C. Williams, formerly from Detroit, and Peter Demens, who actively created a terminus there for the Orange Belt Railway in 1892. It slowly grew in size, and a grand hotel was built there in the 1920s. It had become a hub for railroads connecting to New York City, and tourism burgeoned throughout the "Roaring Twenty". It slowed drastically during the Great Depression in the 1930s but started to recover after World War II and became a favorite retirement destination for Easterners beginning in the 1950s. St. Pete is a warm city, making it a winter destination since it is much further south. Its close proximity to Tampa provides a popular destination during the winter when it is frequented by "snowbirds" who fly in mainly from New York City, Philadelphia, and Washington DC. It is in its prime season from February till early May since summers are quite hot here, although autumn can also be a good time to visit. The Tropicana Stadium was created in the 1990s and became home to the Tampa Bay Devil Rays Major League Baseball team.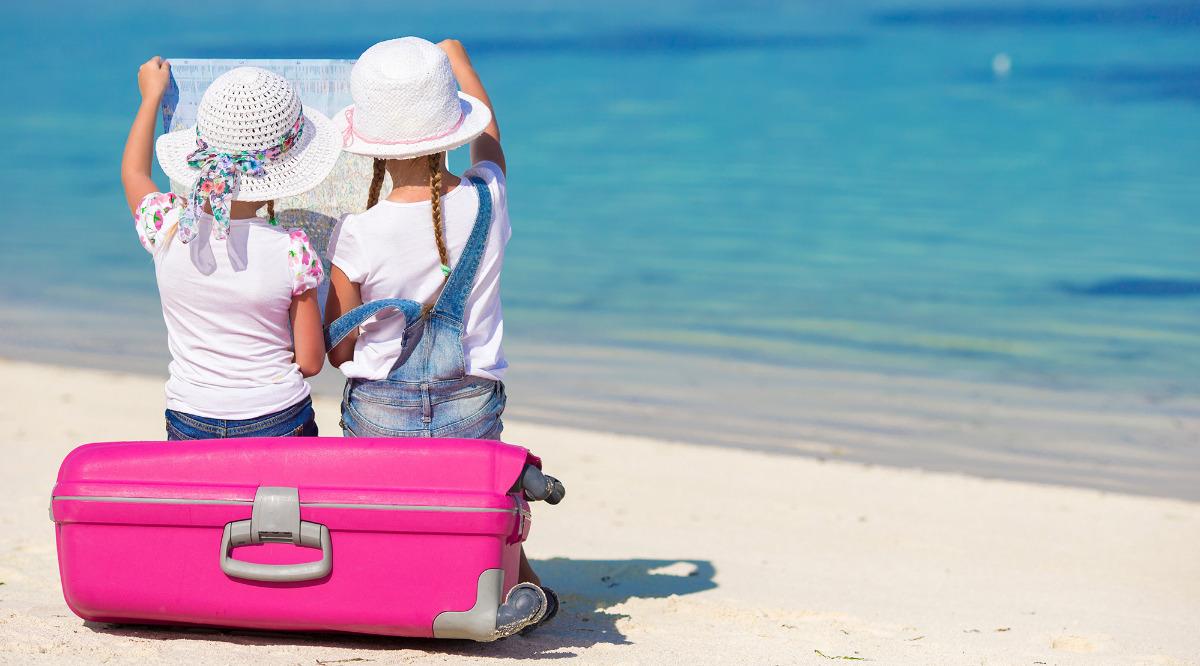 Looking for a beach vacation in Florida? Consider comparing Clearwater and Destin before making your decision. This article compares the landscapes, water, beaches, sunsets, and things to do in both Clearwater and Destin, giving you all the information you need to choose the perfect destination for your next trip.
Things to Do: Destin vs St. Pete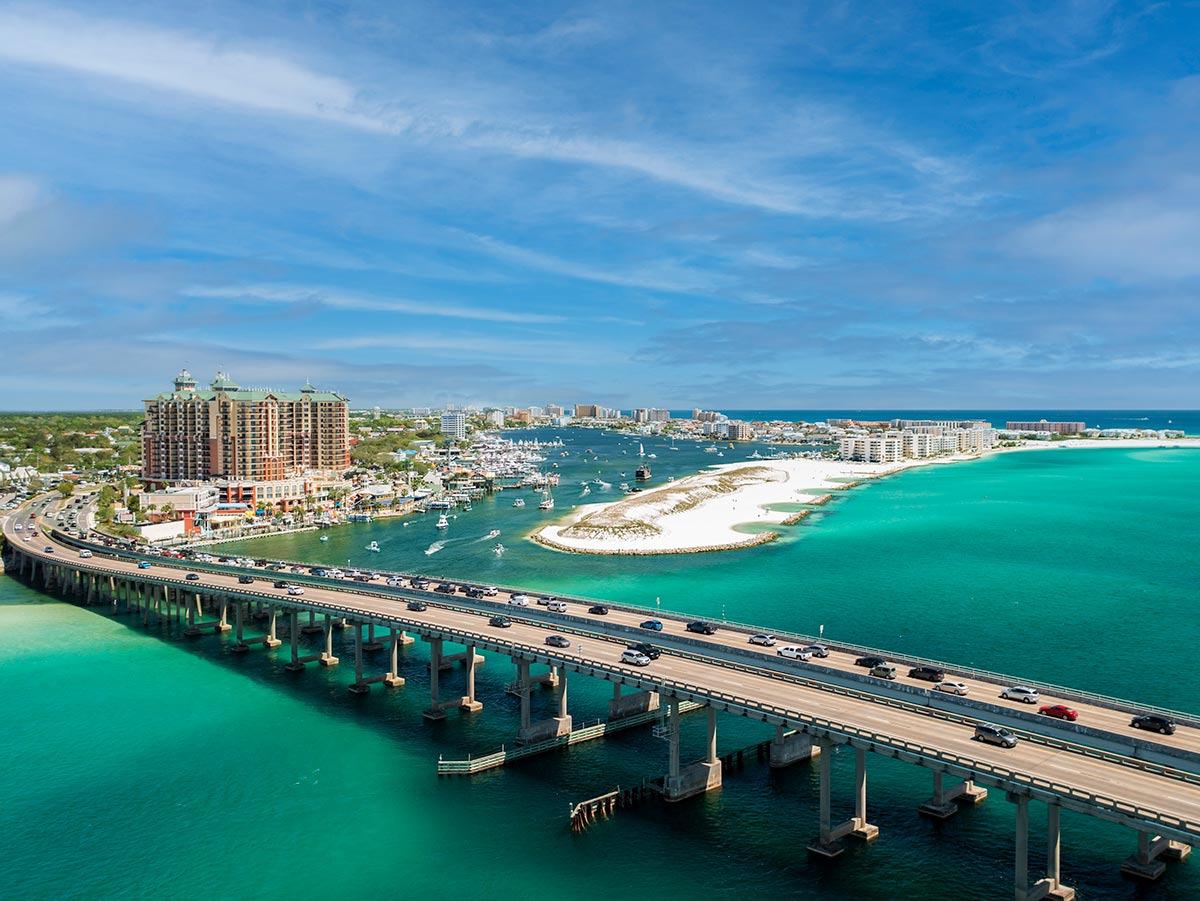 Besides the bright beach, Destin's attractions include a wide array of waterfront restaurants with lively beach bars, shopping adventures, and outstanding amusements. Many of them are located at its HarborWalk Village, the popular retail village of Destin Commons, swank Grand Boulevard, the enchanting New Orleans French Quarter-inspired Village of Baytowne Wharf at Sandestin Golf & Beach Resort, and the captivating coastal villages along Scenic 30A. They feature fun festivals throughout the year with exciting seasonal firework celebrations and rollicking outdoor concerts. Ocean Reef Resorts guests receive special reduced rates at HarborWalk Village for pontoon boat rentals, watercraft, sunset dinner cruises, dolphin sightseeing tours, charter fishing trips, and even a treasure hunt adventure aboard a pirate ship with a costumed crew. Visitors frequent the famed Silver Sands Premium Outlets in Miramar Beach for bargains on world-class goods since it is one of the largest discount designer centers nationwide. The famous Destin Commons retail village provides an idyllic shopping experience since it is adorned with Royal Palms, a classic fountain, and a geyser plaza for kids to enjoy refreshment. It features fine clothiers, specialty shops, fashion boutiques, restaurants, bars, and an AMC Multiplex Theater. Over 100 restaurants dot the coast here, featuring Barbeque, Cajun, Caribbean, French, Greek, Italian, Japanese, Mediterranean, Mexican, Seafood, and Southern cuisine. Many have received national awards for culinary excellence. Destin also features lots of championship golf courses located in gorgeous, lushly landscaped, gated communities and world-class resorts. Ocean Reef Resorts guests receive special reduced rates to play at the Emerald Bay Golf Club and Seascape Resort.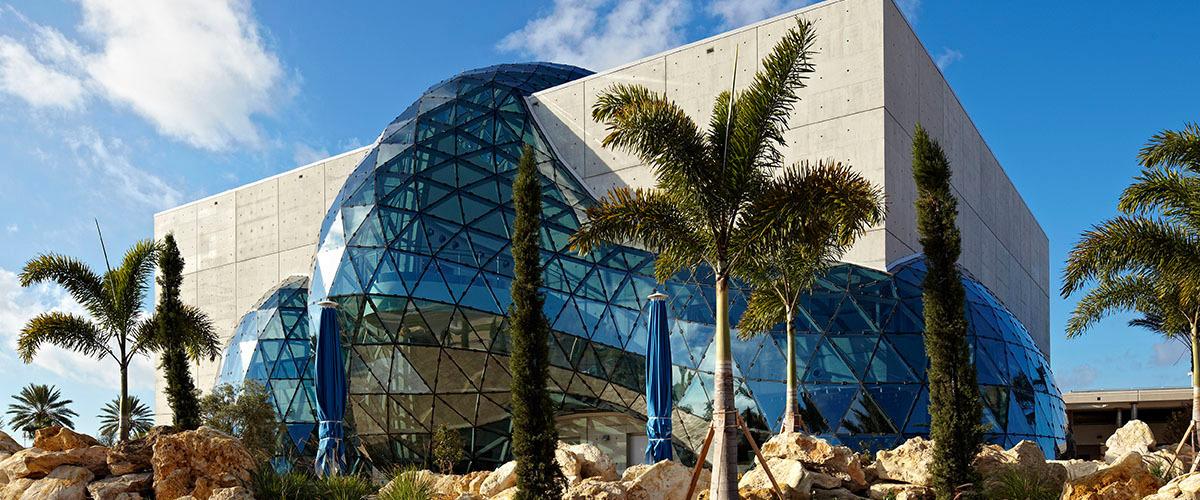 Besides the bright shimmering shoreline and bay, St. Pete offers a very dynamic dining scene. Some great gourmet restaurants are located along Beach Drive, with outdoor patios overlooking the gorgeous Gulf. Quite a few top-rated restaurants are on Central Avenue, which also includes some outdoor cafes. Food fare throughout St. Pete includes an eclectic array of offerings, including Barbeque, German, French, Italian, Mexican, Polish, Spanish, Seafood, and Southern fare. There are also great sports bars, iconic diners, bakeries, ice cream, and gelato shops. Delightful diversions include the renowned Salvador Dali Museum, which showcases the largest array of his master artworks. They include his famous 'Melting clocks,' abstract visual illusions, and avant-garde symbolism. The Chihuly Collection is nearby, with stunning pieces of glass artistry on display. The architecture of this vibrant gallery blends seamlessly with the dazzling larger-than-life glass sculptures, which include a giant Ruby Red Icicle Chandelier. The popular Fort Desoto State Park is nearby, which spans 1,136 acres on five islands between the Gulf and Tampa Bay. It is a very family-friendly destination with a pirate ship playground along with a large tidal pool that offers snorkeling and shell-seeking adventures. The remnants of an old Spanish-American War Era fort feature tours and an engaging museum. People enjoy nature walks along the beaches, picnics, and exploration of the sensational seascape via paddleboard or kayak and the Dog Beach & Paw Playground. A fishing pier juts into the water near the dog park, attracting many happy anglers.
Spectacular Sunsets: Destin vs St. Pete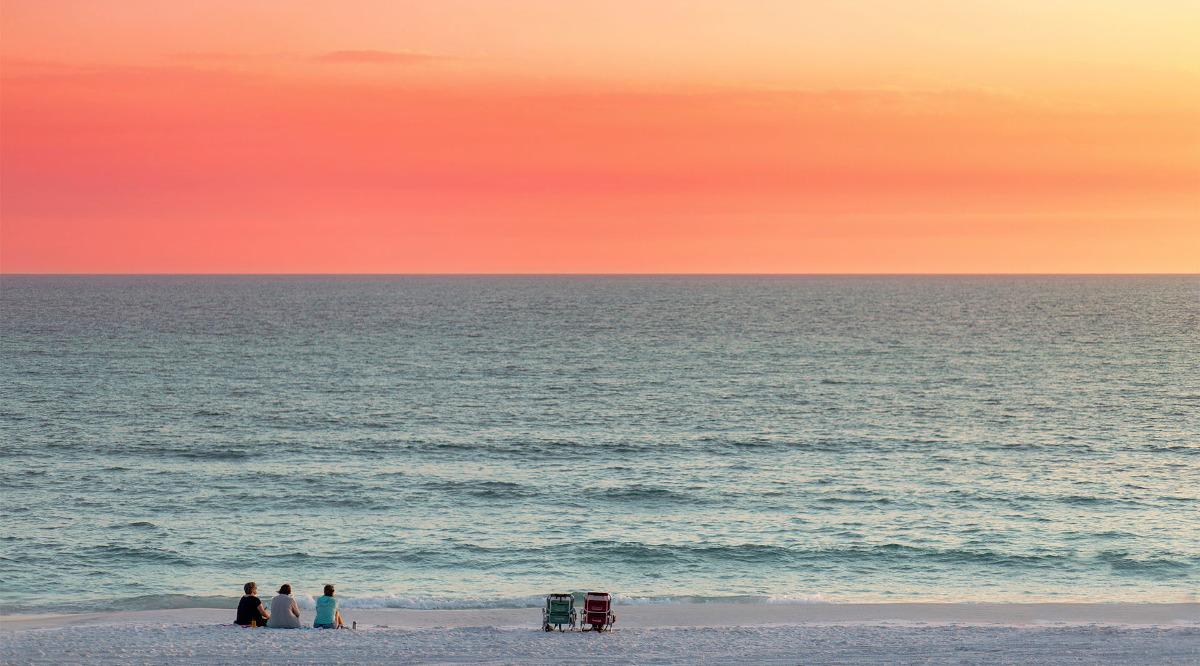 St. Pete features spectacular sunsets all year long since its beach faces directly westward, offering full panoramic 180-degree vistas across the Gulf. Destin has two types of wonderful sunsets, and each one occurs right over water. From October till March, the golden orb majestically descends directly into the Gulf in a heavenly fashion. Many beachfront restaurants with friendly bars draw a fun crowd to enjoy this experience. During the summer months, it moves north, and magnificent sunsets occur over the mirrored waters of Choctawhatchee Bay. The Village of Baytowne is popular for sunsets throughout the spring and summer since visitors stroll out on the long wharf near the Sandestin Marina to enjoy the vivid views.
White Sand Beaches: Destin vs St. Pete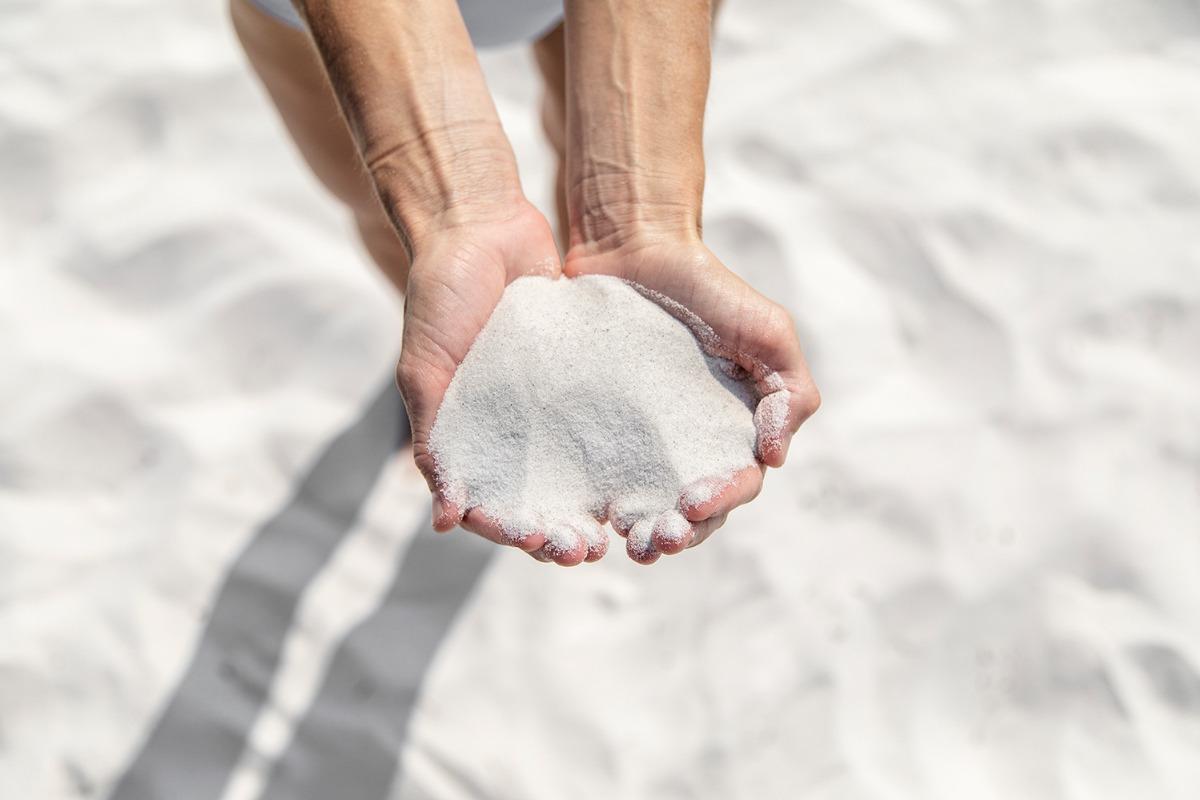 The brilliant white sand beach in Destin, which spans over about thirty miles, is composed of pure powdery quartz crystal, which was shaved off mountaintops during the last Ice Age. Eons of tidal action ground it down into a sugary white sand that's so fine it squeaks beneath your feet. It reflects light, is cool to the touch, and doesn't burn your feet so sandals are not needed. However, sunglasses are more than just a fashion status item; they are indeed a must! Sunlight above the clean, clear gulf waters reflects natural plankton from the white bottom, creating a jewel-toned glow that is absolutely dazzling. The aptly named Emerald Coast consistently reports having the best water clarity in Florida since this location is many miles away from rivers that drain sediment or contaminants into the Gulf. Coastal Living magazine, Forbes, Southern Living, and USA Today regularly report the Destin area as having the most beautiful beaches in the nation.
The St. Pete Beach spans seven linear miles and is also composed of pulverized pure white quartz crystal, which has a cool powdery feel. Similar to Destin, the luminescent jeweled colors of the Gulf are truly stunning. It has received a top beach rating on TripAdvisor in recent years. This beach is a short distance away from the awesome adventures at the aforementioned Fort Desoto State Park.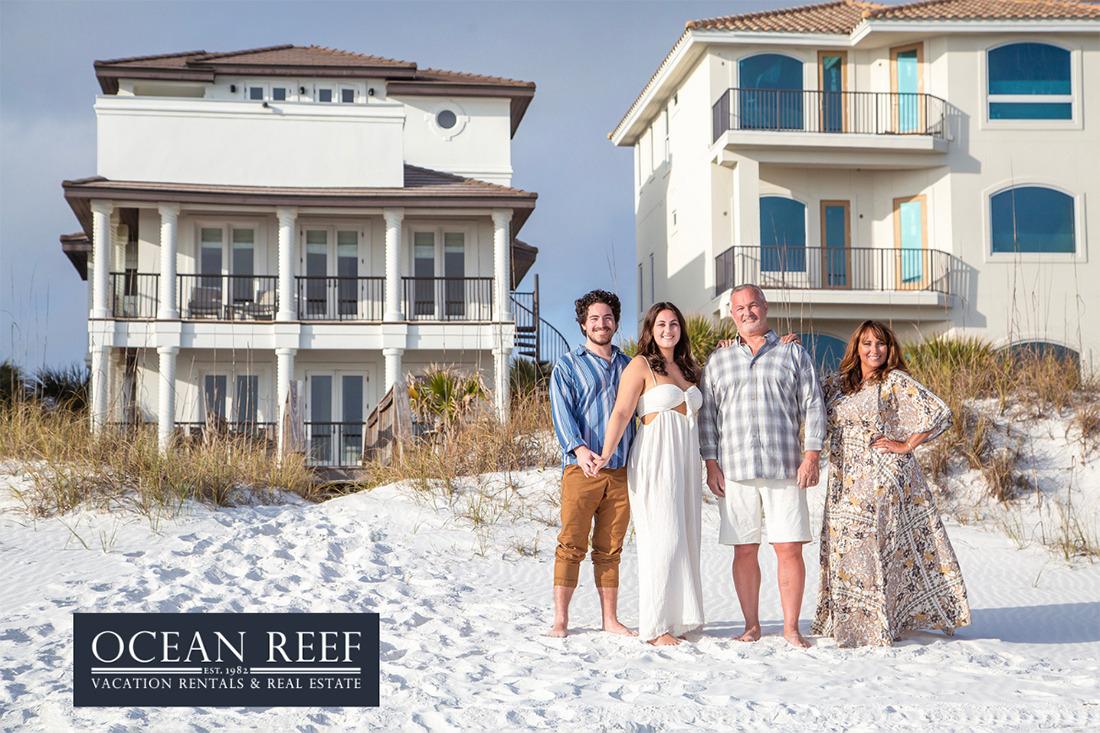 If you decide to join many others who have picked Destin as their favorite beach destination, take a look at our state-of-the-art Ocean Reef Resorts website. You will see vivid imagery of the Destin area, detailed property descriptions, pictures of individual vacation rentals offered, satellite views of each location, seasonal rental rates, and calendar dates available for reservations. You'll be glad you did!