Posted on 7/24/2020
People everywhere are on a quest to plan the perfect beach vacation. Getting there is easy, book your rental, load up the old station wagon, and head for Destin. If you're even casually interested in customizing that experience, a little auto exchange company may answer a question you hadn't even thought to ask. Turo puts the most extensive selection of cars available anywhere on the internet in the palm of your hand. Specializing in precious metals like Lamborghinis and Land Rovers, all you really need to do is create an account and pop open their map to browse thousands of vehicles available for you to rent directly from the owner. So is it a peer-to-peer company masquerading as a rental car company, or is it a rental company masquerading as a peer-to-peer network?
Not a car person? Check out Destin Without A Car
Here on the Emerald Coast, as much as some new urbanists may try to dissuade you, we live on our roads when we aren't on the beach. Staying at a beach house on 30A, but you want to go to the harbor for fishing? You're gonna need to drive down Highway 98, and why take that ratty old station wagon you came all the way here in? Turo has a wealth of automobiles from a simple Mustang to a $200,000 Tesla, every taste, every fantasy, can be lived out on the road in a Turo rental. All you need is a valid driver's license and a credit card – and you can be a part of this network of fine automobiles. You can even cancel up to a day before (24 hours) if your plans change, or if you find a better deal on Turo. Some of the more upscale models will require a deposit, some owners will have specific stipulations, but for the most part, it's reserve and go! Once you have a car booked, you simply make arrangements with the vehicle owner to pick up or get picked up, and you'll be on the road with a rare car, a race car, or a luxury SUV. Nothing compares to driving the vehicle of your dreams along the most beautiful beaches in America. Here are a couple of hypotheticals to get you thinking about your next ride along the shore!
Tesla Model X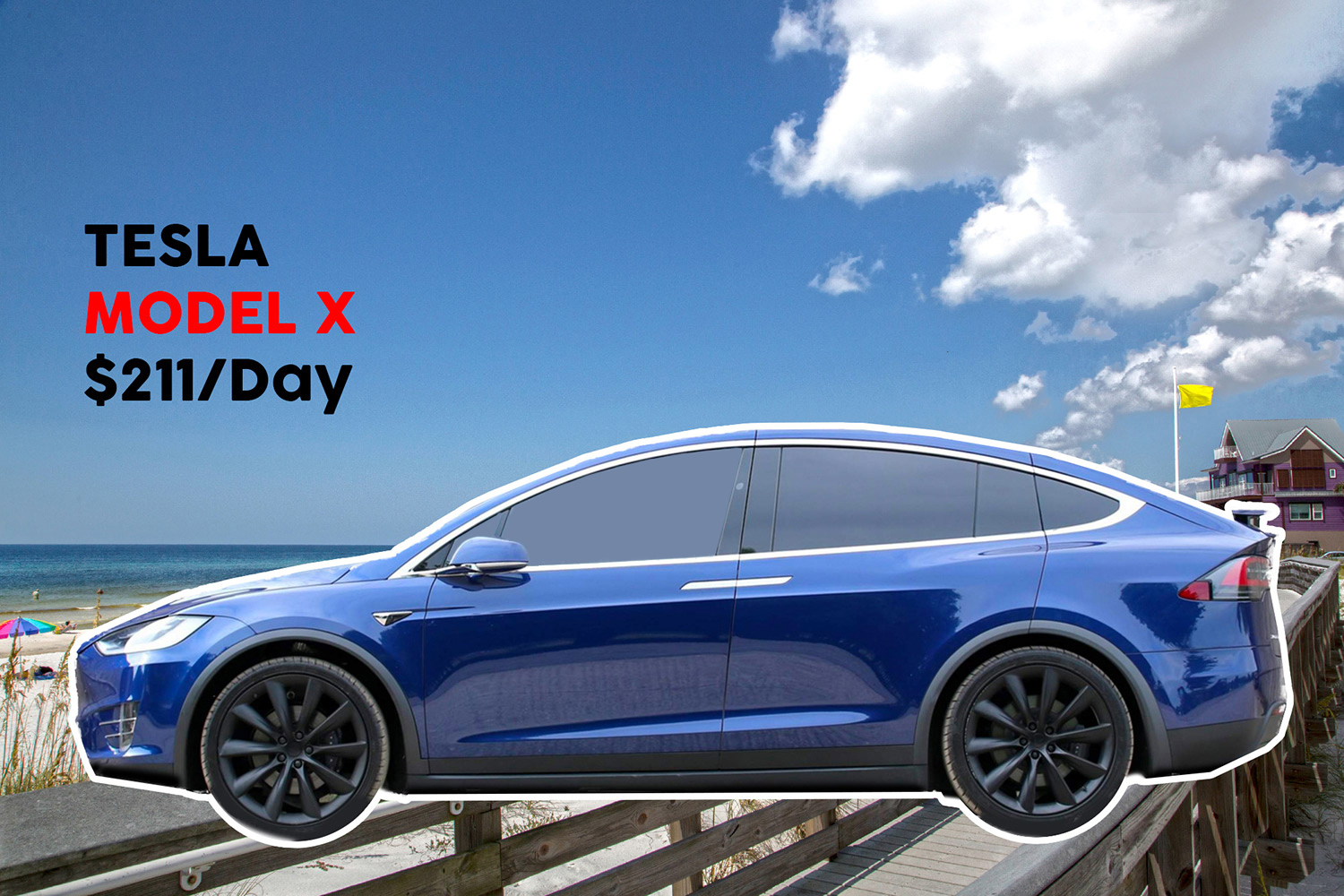 Maybe you're in a larger group of five beachgoers that want to ride in quiet luxury. This blue Tesla Model X is large and in charge. Gull-wing doors can help you make a grand entrance any place you park, the X is quite quick as well, it's electric Tesla motor propels it from 0 to 60 in four and a half seconds. It's a deceivingly fast automobile, as there are no mechanical noises whatsoever to come between you and the road. The interior bears mention as well, stark and modern, its an experience for all the senses. Just $211/Day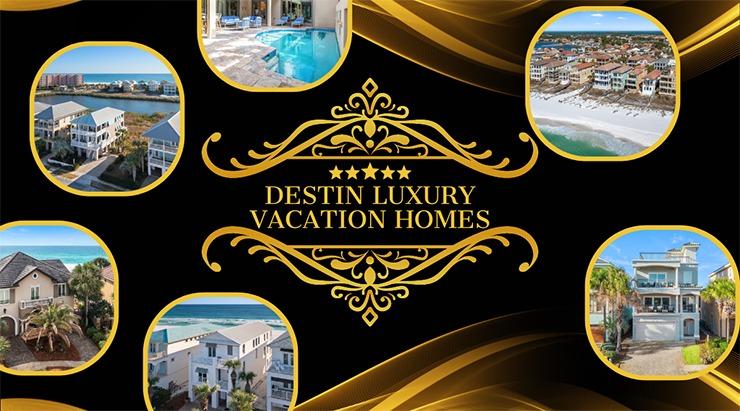 Get ready for an unforgettable beach reunion with your loved ones! Ocean Reef Resorts invites you to experience the magic of Destin in one of our new luxurious vacation homes.
Ferrari California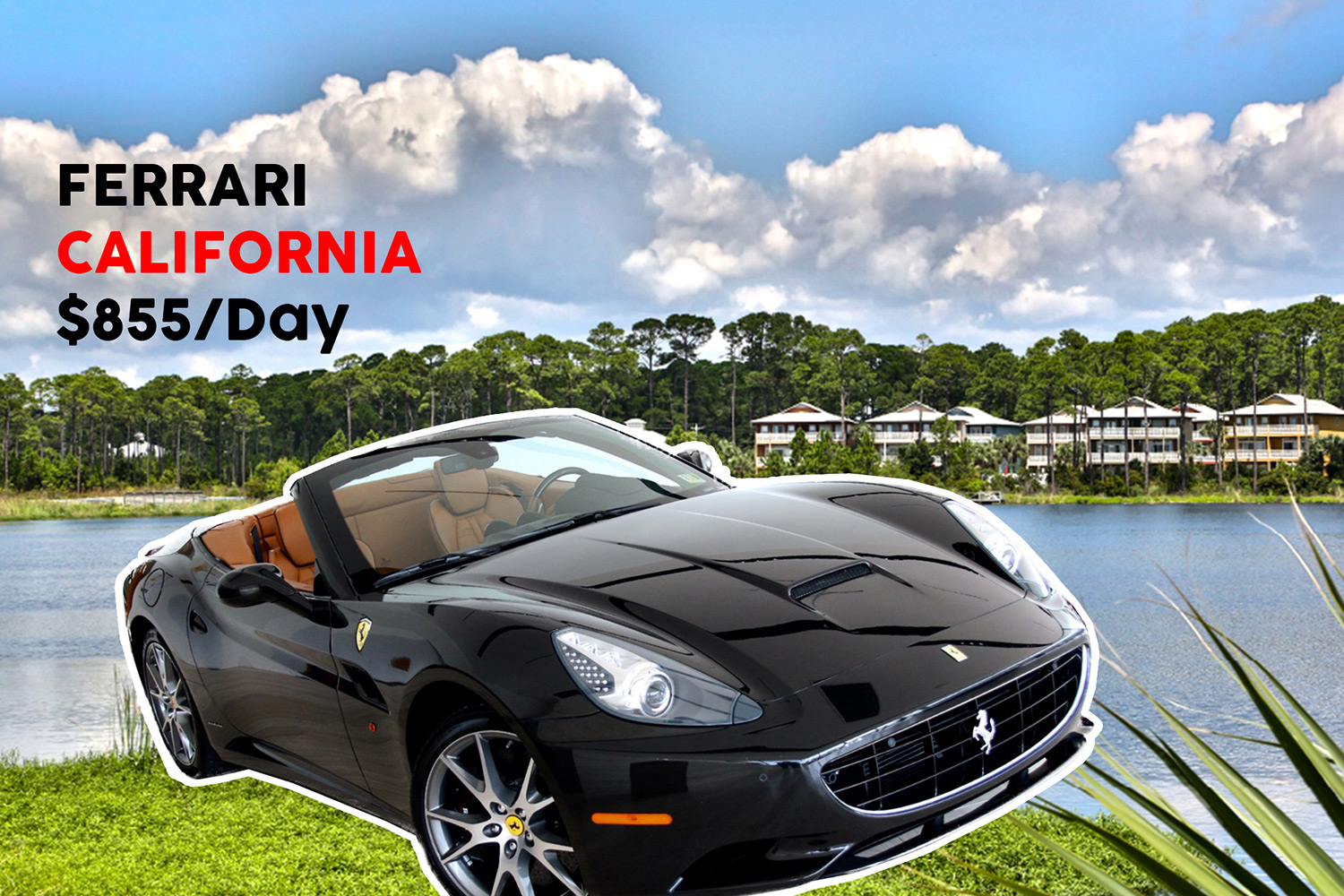 Staying in Miramar Beach, and want to take your date to a certain private party in Alys Beach? This black two-door coupe could be exactly what you need. Jump in this Ferrari California, and be there in under 20 minutes. This particular exotic car is super fast and super stylish and ever so slightly impractical (with a small trunk, but very, very comfortable seats). Sound-wise, no other car can compare. Just $855/Day
Toyota Land Cruiser FJ40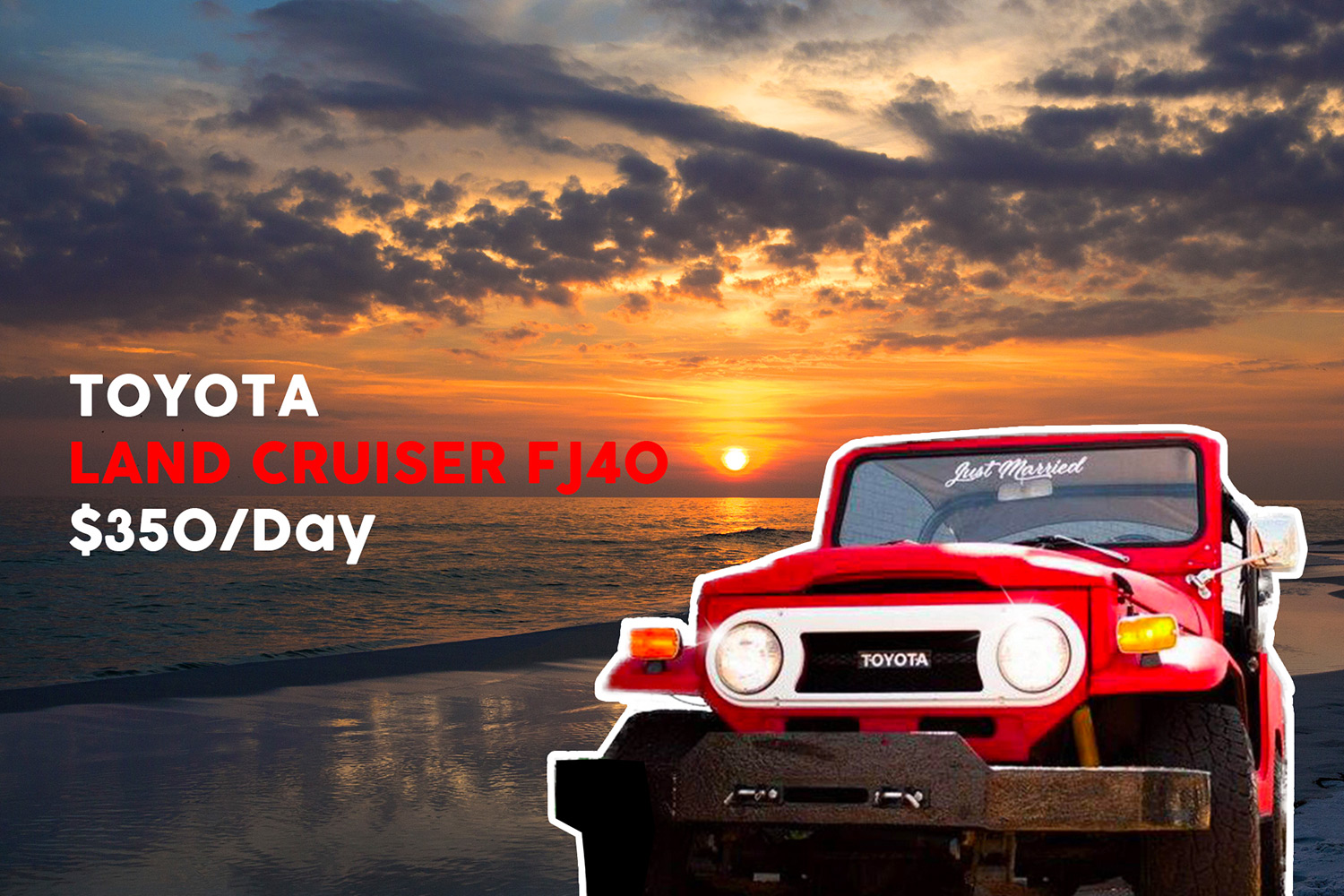 South Walton offers lots of places, nooks, and crannies to go off-road, and you could simply rent a jeep, yes, but why? This classic 1977 Toyota Land Cruiser FJ40 is way more stylish. You'll enjoy the knobby tires, sure, but nothing can replace the feel of driving in a 70s off-road vehicle, made in Japan. Everything is screwed down tight, and it's a real authentic experience. Just $350/Day
Related Article: Destin + South Walton Jeep Rentals
Polaris Slingshot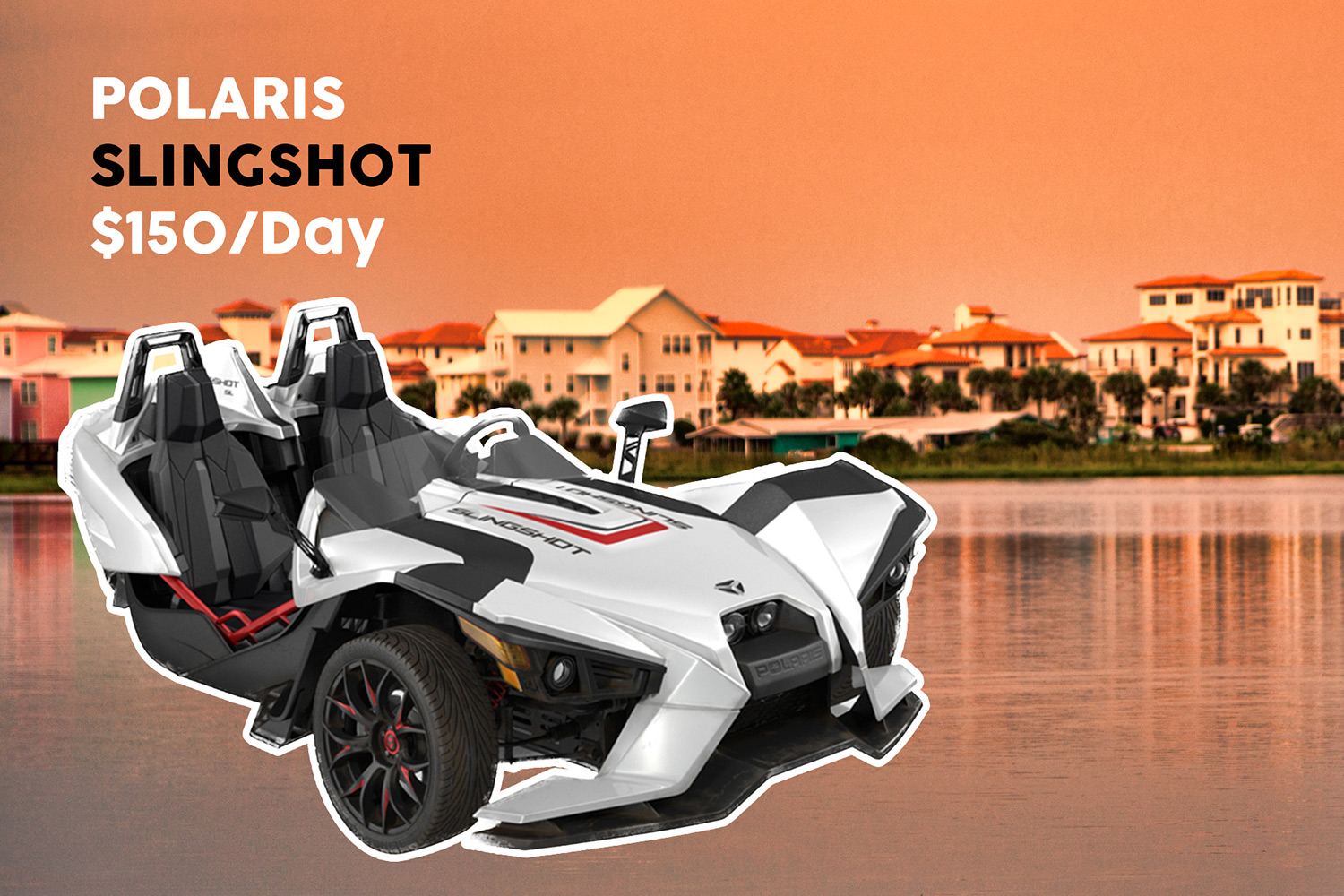 The Polaris Slingshot is a real-life Hot Wheels. This unique (understatement) two-seater has a fat third wheel that sits just behind the driver, and the car has an open-air feel unmatched by pretty much anything but a motorcycle. If you're cruising the beach and you need a fresh ride, the Polaris Slingshot does not suck. The exhaust is, er, um notable, mostly low loud notes. The handling is like nothing you've ever experienced as the cockpit tucks into every corner with a very on-center feel. You probably won't want to stop until you run out of gas. Just $150/Day
Maserati Quattroporte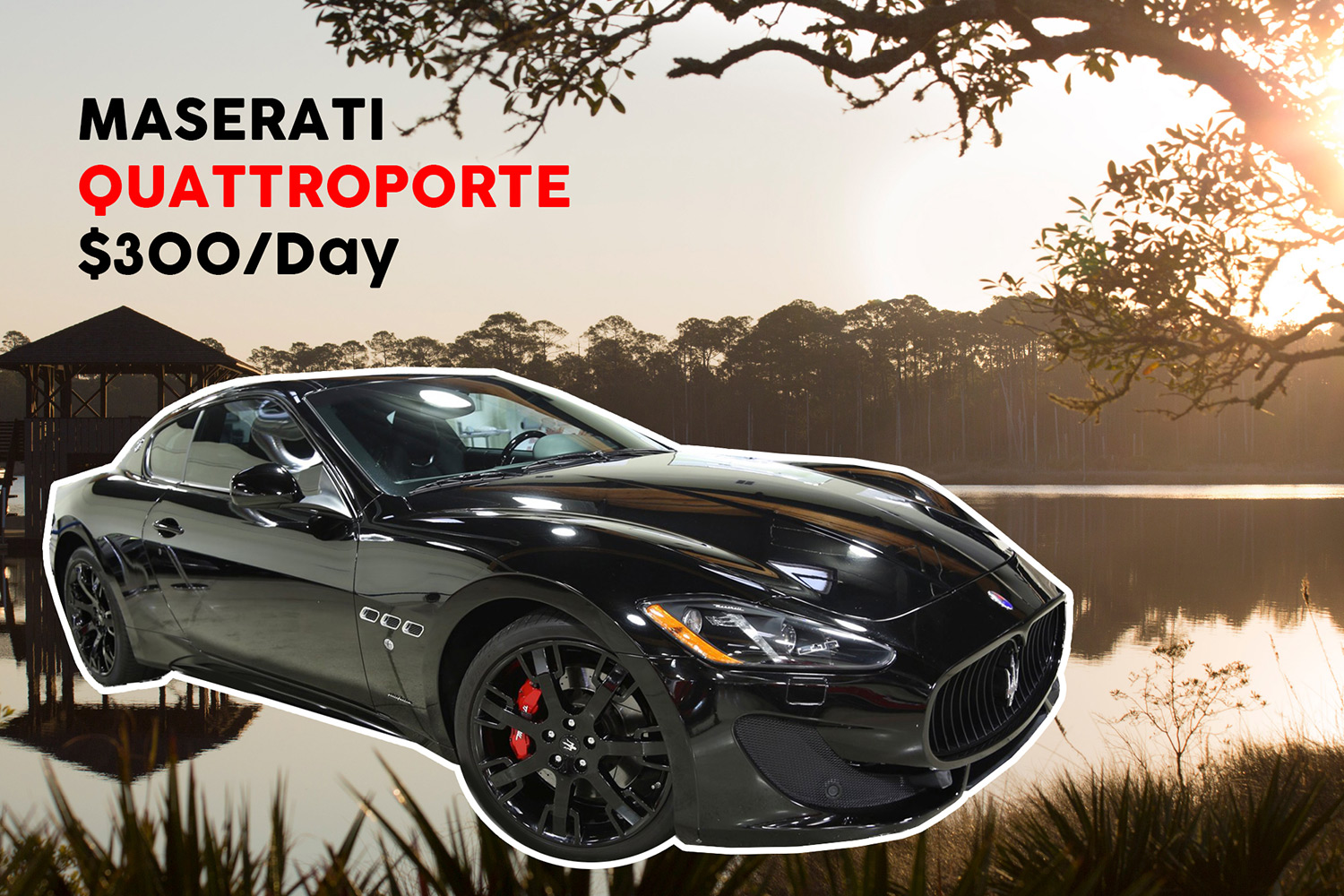 Maserati is a name synonymous first with automobile racing and now Italian luxury. With the most supple interior of nearly any automobile on the road, this Maserati Quattroporte is a style monster. It has a ton of room in the front and back for a full-size family. Perhaps you want to impress a local Destin real estate agent, this $100k+ vehicle sends a clear message! Just $300/Day
Ford Mustang GT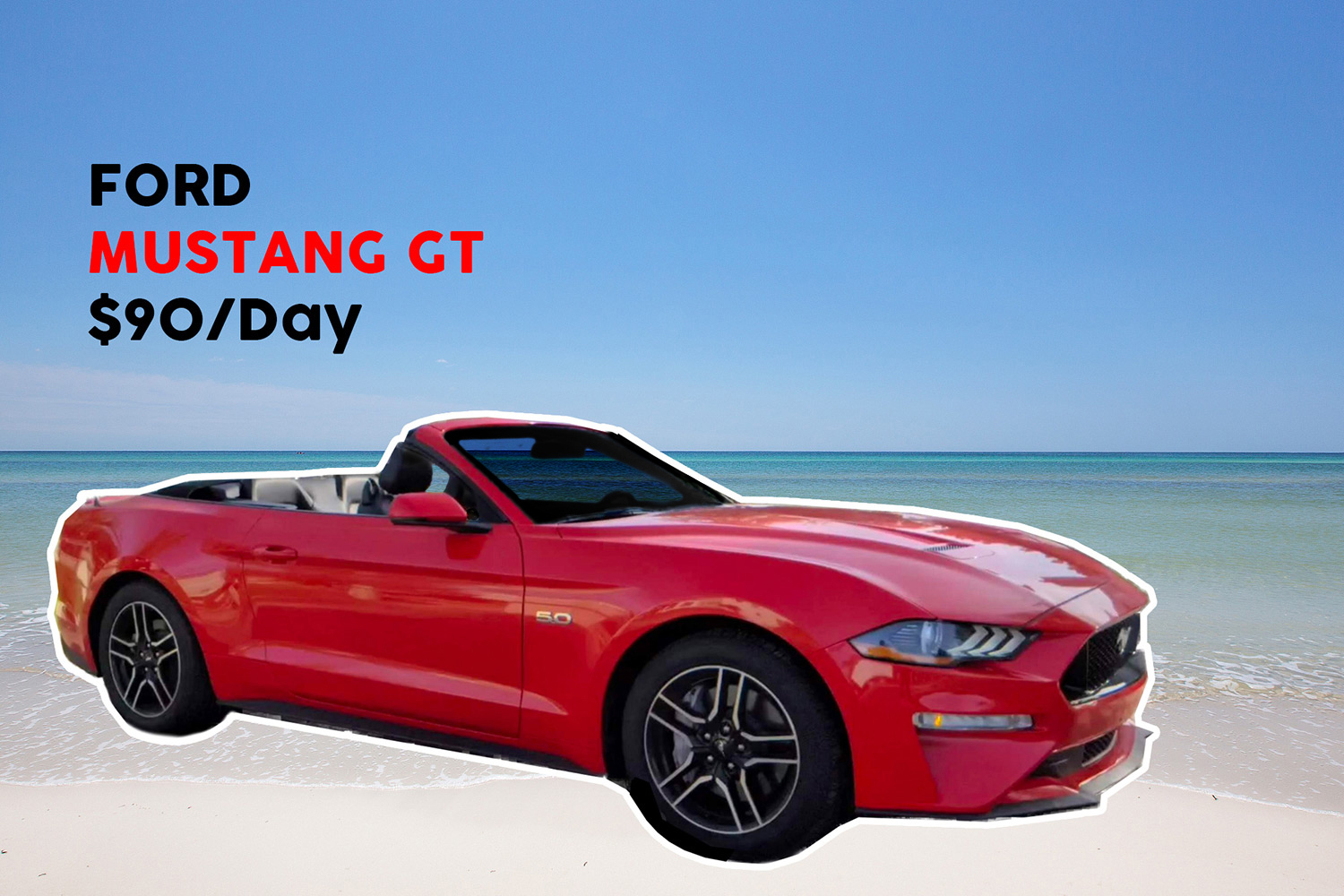 OG pony car. Inside you'll enjoy a post-modern repo of 60's American Muscle Car style. The coolest feature on this is Ford Mustang GT is the accelerometer in the dash, you can see just where your center of gravity is at all times. With its retractable roof, your eyes can keep up as well! 460 Horsepower. Just $90/Day
Lincoln Navigator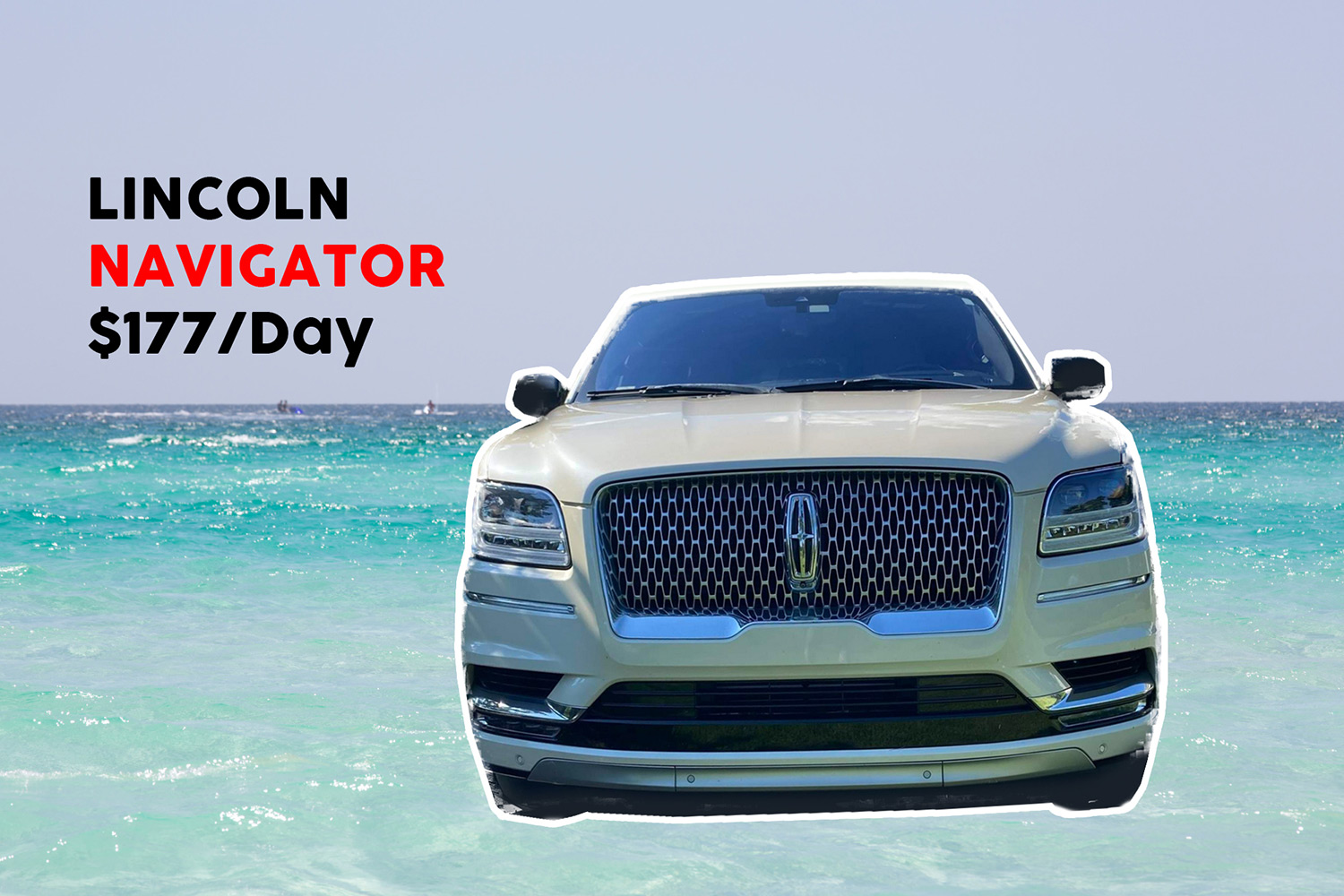 Did you come to the beach with only a few friends and make five while you were here? Do you have a full crew of beach party people on your hands? Sometimes the car you came in just isn't enough. You'll want this top-of-the-line Lincoln Navigator! It's not just big, it's massive, lengthened, and has a sunroof to match. Every available option is here, including two TVs, retractable 2+3rd row seating and enough room for eight. Just $177/Day
Last but not least, you'll want to check out the Turo of Destin Vacation Rentals. Visit Ocean Reef Resorts for some of the best parking spots in town, attached to, you guessed it, the very best vacation rental properties around. Comfy condos and grand beachfront bungalows await. Rent the Ferrari you always wanted and park it in the beach house your wife can't stop talking about.