Posted on 6/18/2021
The Emerald Coast is a paradise enjoyed by everybody! From celebrities to professional athletes and everyone in between, there isn't anyone who doesn't love the sun-soaked sands and glittering waves of this peaceful oasis.
Famous football coaches are not immune to the beach's call. A recent Sports Illustrated article explains that "college coaches have flocked here [to Destin and 30A] in droves. They vacation here. They own homes here. And they eventually retire here, if they haven't already." It goes on to say that there are more than three dozen college football coaches that vacation on, own a home in, or retired to the Emerald Coast.

With the relaxed atmosphere and picture-perfect scenery, it's no wonder that these football coaches have chosen this Florida haven as their getaway destination.
Wondering who enjoys their free time in Destin and on 30A? Check out some of these football coaches who choose to live or vacation on the Gulf Coast! Maybe you'll spot one of these guys blending in with the crowd while out exploring the cute coastal towns.

College Coaches

Gerry DiNardo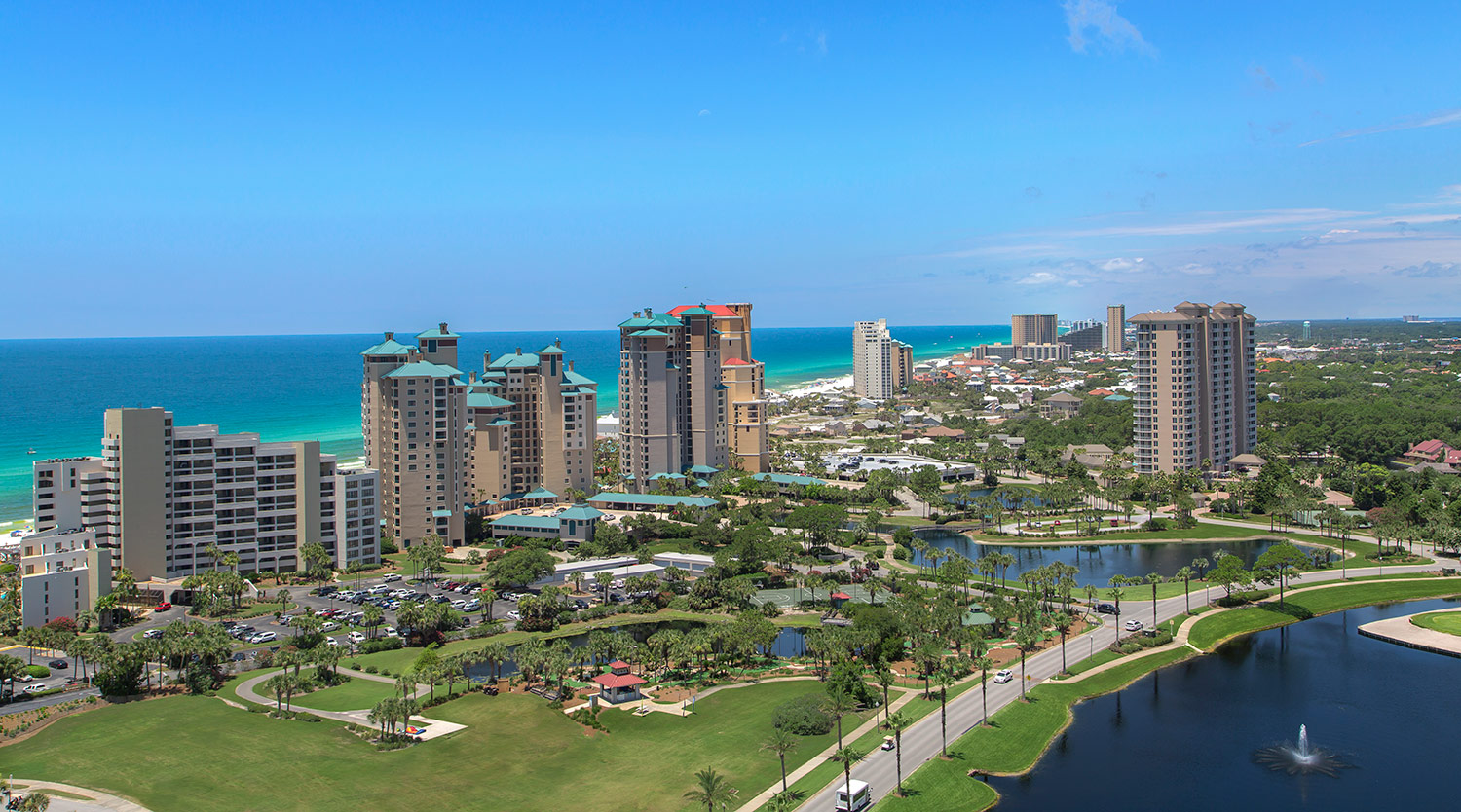 Before Gerry DiNardo became a television analyst, he played college football at Notre Dame, and then later became a Division I head football coach. Early in his career, DiNardo served as the assistant coach to the Colorado Buffalos and Maine Black Bears. Between 1991 and 2004, he was the head coach for the Vanderbilt Commodores, LSU Tigers, Birmingham Thunderbolts, and Indiana Hoosiers, respectively. DiNardo bought his Sandestin condo in 1999, thanks to a conversation he had with Pat Summit, the former Tennessee women's basketball coach, who told him to "just get a place here" if he loves it so much. Though Destin's popularity has since boomed, the area remains the perfect place to find peace and relaxation.

Gus Malzahn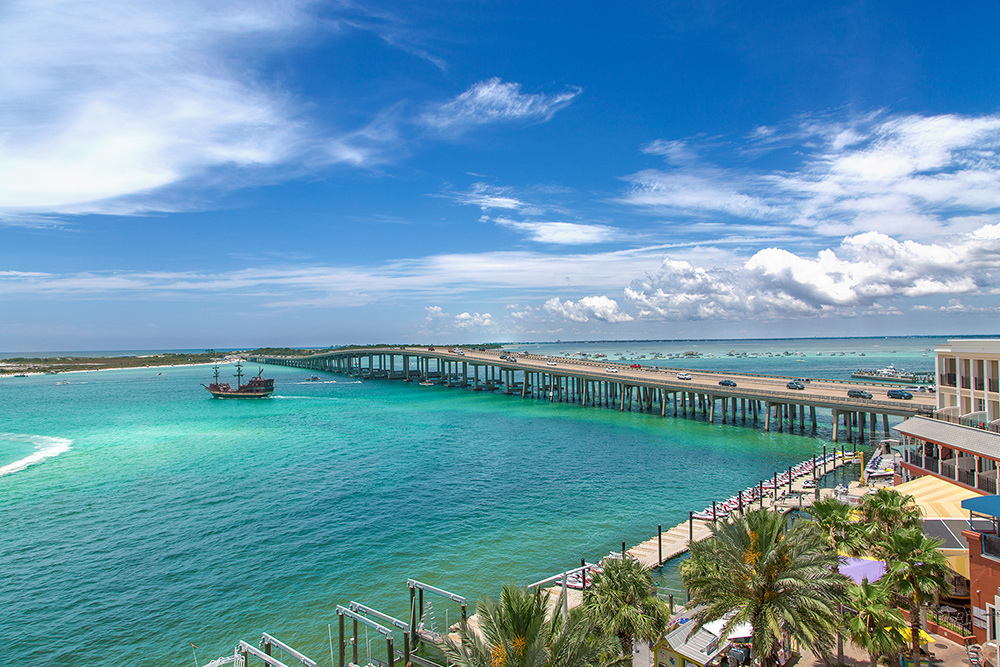 Currently, the head football coach for the University of Central Florida (UCF), Gus Malzahn, also served as the head coach at Auburn University for eight years. When he started at Auburn, Malzahn was a rookie coach who soon proved himself a force to be reckoned with. He took on the team after its worst season in six decades and helped turn them into champions. Malzahn received multiple coach of the year awards for his hard work and dedication. Like other past and former football coaches, Gus Malzahn has found a place for himself in the Destin paradise. He owns a waterfront condo and insists that you just can't beat the beach, restaurants, and championship golf available in the area.

Mark, Mike, and Bob Stoops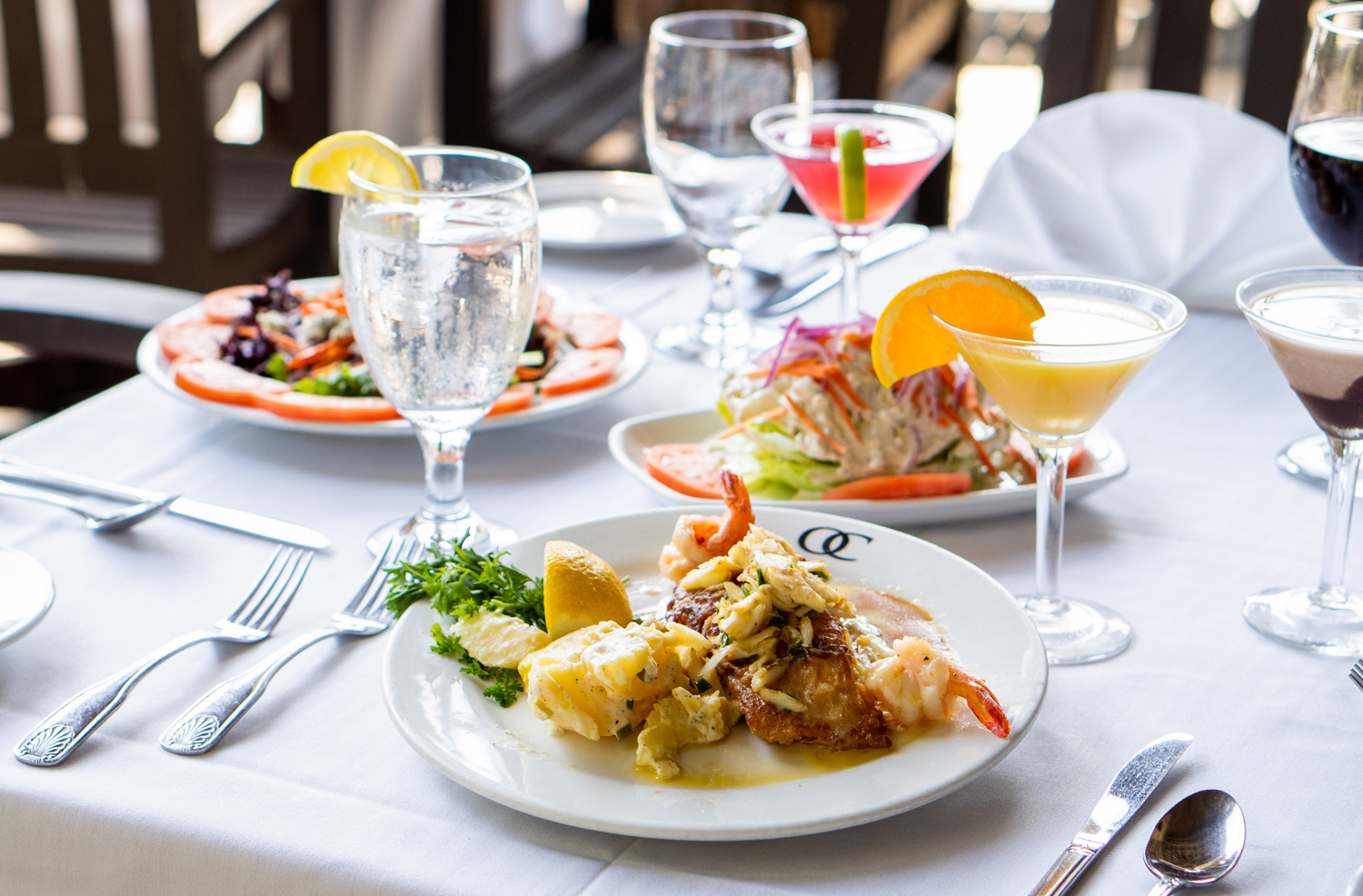 Football and the 30A life is a family affair for the Stoops brothers! Mark, Mike, and Bob Stoops have all had careers in coaching football. Mark Stoops has been the head coach at the University of Kentucky since 2013, and he won the SEC Coach of the Year award in 2018. Mark's older brother Mike is the current defensive coordinator at Florida Atlantic University. Bob, the oldest of the Stoops brothers, served as the head football coach at the University of Oklahoma for 18 years. The Stoops brothers are regulars at the Ocean Club in Sandestin, where many coaches are frequent patrons. They also take advantage of this heavenly escape, hosting a beach family reunion every July.

Kirby Smart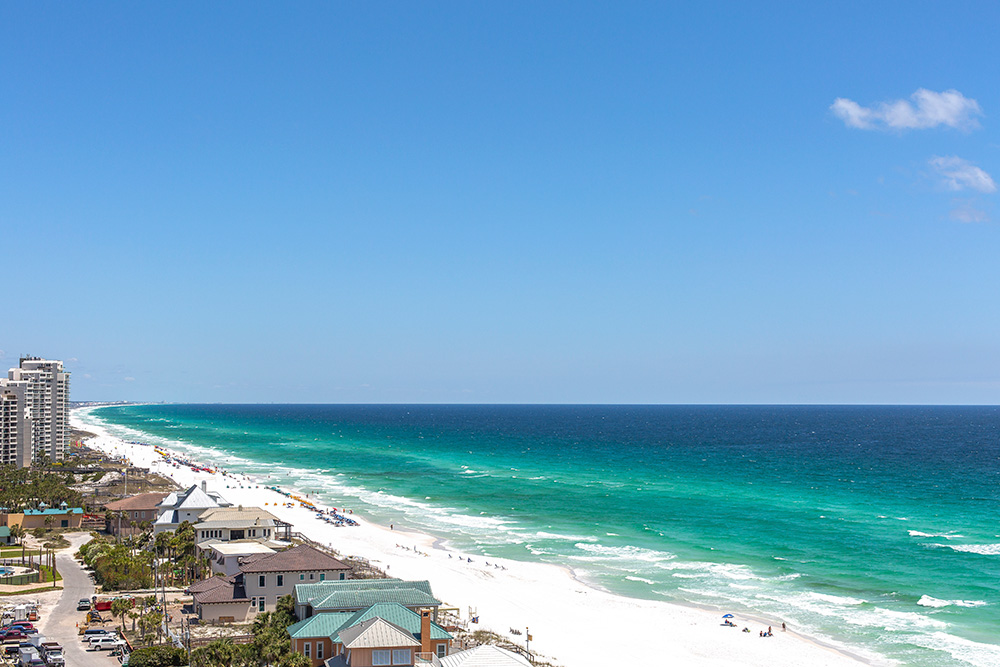 Kirby Smart has been the head football coach for the Georgia Bulldogs since 2016. Smart led the Bulldogs to victory in the SEC Eastern Division from 2017-2019, and to an SEC Conference Title in 2017. In 2017, he won the SEC Coach of the Year award for his accomplishments. Smart, too, found his way down to the coast for some much-needed beach time.

Derek Mason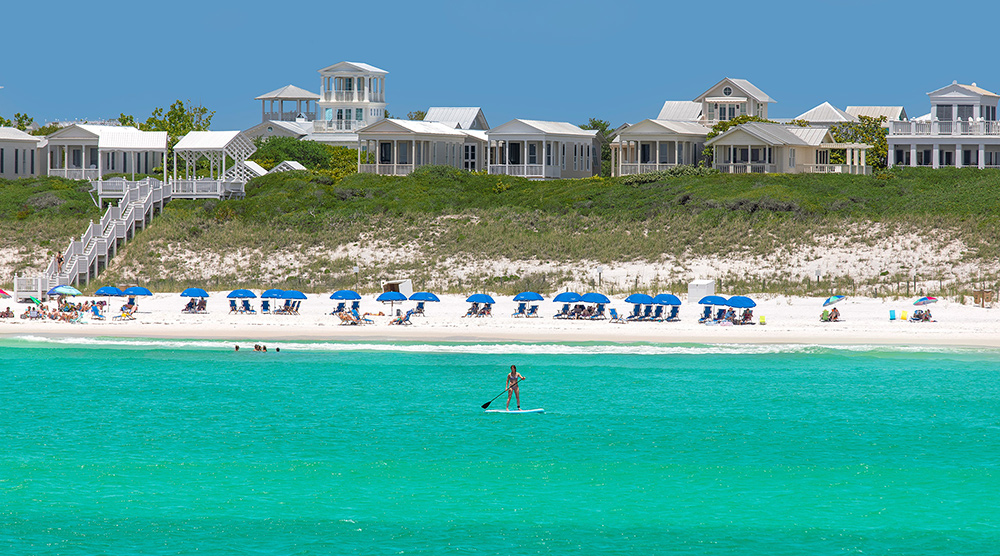 After serving as the head coach for Vanderbilt from 2014 to 2020, Derek Mason is the current defensive coordinator for the Auburn Tigers. He has coached for several colleges, including Weber State, Utah, New Mexico State, Stanford, and others. In 2020, he helped make history by having Sarah Fuller (Vanderbilt's women's soccer goalkeeper) kick off in the second half of a game against Missouri. Mason and his family own property along the gorgeous 30A highway, and he says it's "one of the best investments" they have made as a family.

Ed Orgeron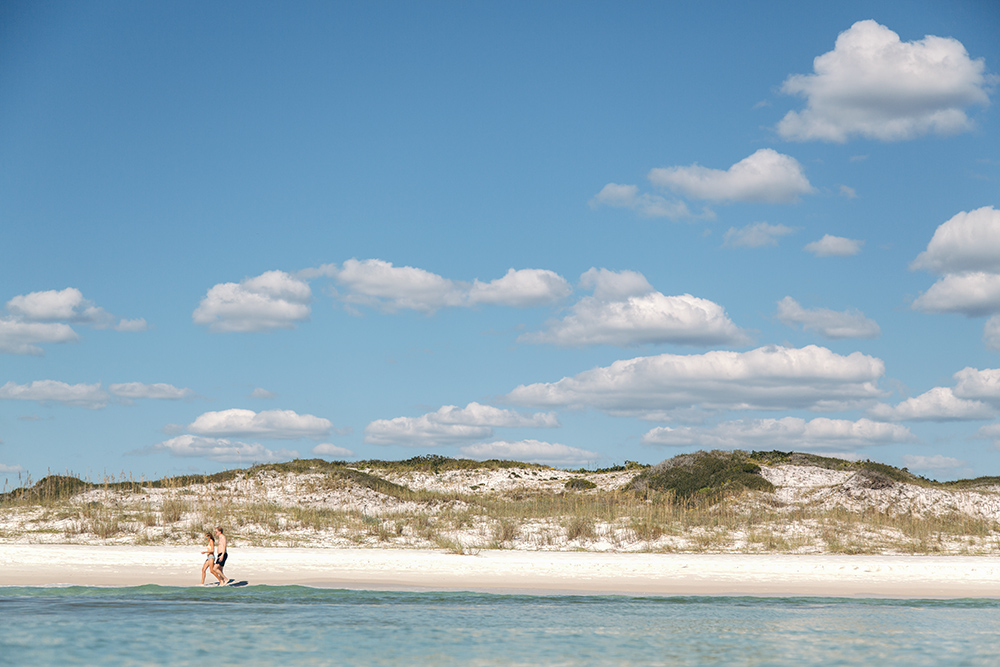 Former defensive lineman at Louisiana State University (LSU), Ed Orgeron now serves as the head coach for the LSU Tigers. His accomplishments include leading LSU to victory in the SEC Western Division, SEC Championship, and National Championship in 2019. That year, he received several coach of the year awards, as well as the George Munger Award and the Paul "Bear" Bryant Award. Another football coach that loves the Gulf Coast, Orgeron has been spotted jogging along the crystalline shoreline, getting in a good beach workout.

Bobby and Tommy Bowden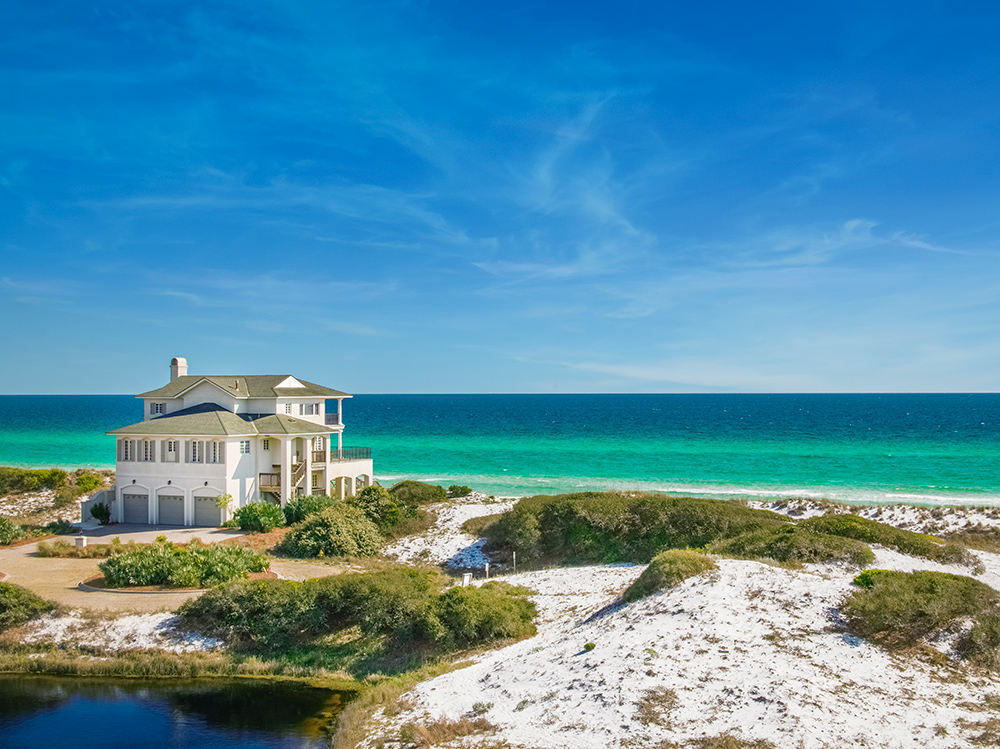 Bobby Bowden is the former head coach of the Florida State Seminoles football team, which he coached for 34 years. He led his team to two National Championships and twelve Atlantic Coast Conference Titles. Bowden's son Tommy followed in his father's footsteps, serving as the Clemson Tigers' head coach from 1999 to 2008. Both Bobby and Tommy have ties to Destin, owning property in this tropical oasis.

James Franklin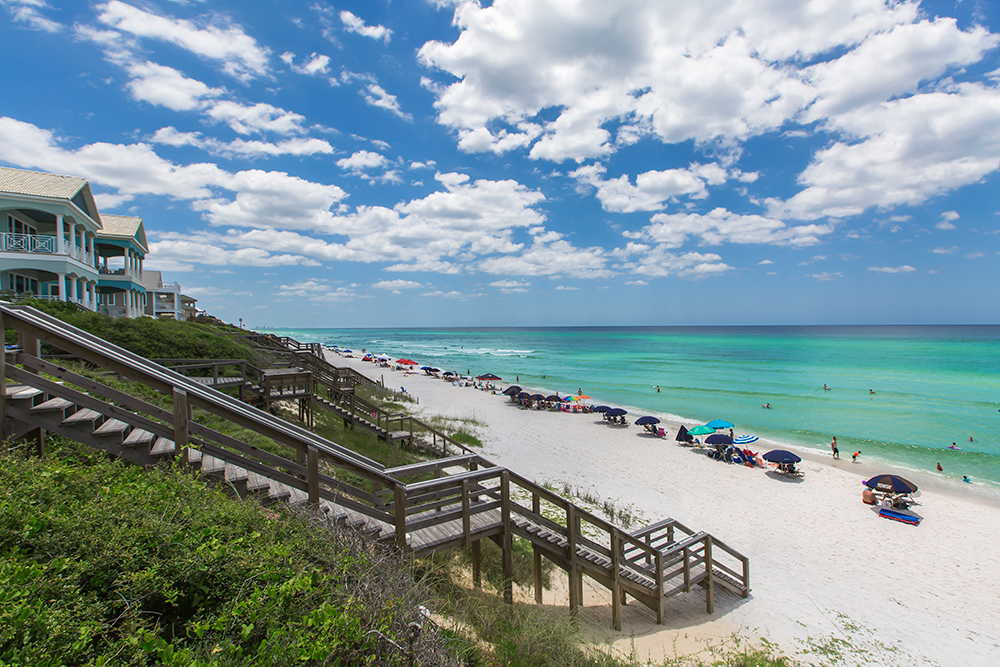 Current head coach at Penn State University, and former head coach at Vanderbilt, James Franklin, began his coaching career in 1995. In 2016, he helped lead the Lions to a Big Ten Conference Title, and in that same year, received the Woody Hayes Trophy and other awards. Franklin joins other football coaches in his love for the Emerald Coast, and has bumped into Tommy Bowden at the airport on more than one occasion.

Tommy Tuberville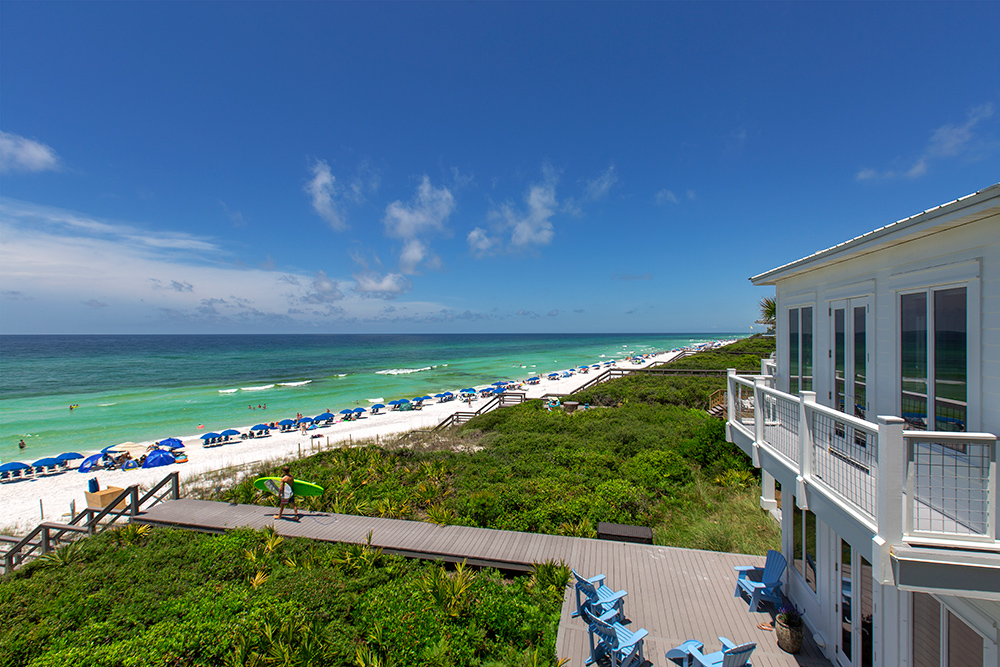 Football coach turned Alabama senator, Tommy Tuberville has found his way down to the Destin coast. Tuberville spent 40 years in the coaching game, serving as an assistant coach, defensive coordinator, and head coach throughout his career. He retired as Cincinnati's head coach in 2016 with one SEC Championship, an American Athletic Conference Title, and five SEC Western Division. Championships under his belt. After retiring from coaching, Tuberville moved into politics and was elected as one of Alabama's senators in 2020. Tuberville considers Destin his second home.

Mark Richt
Head Coach Mark Richt retired from coaching football in 2018. Having played for the University of Miami from 1979 to 1982, and starting his coaching career in 1985, football is a major part of Richt's life. He served as the University of Georgia's head coach for fifteen years, and then at the University of Miami for three. Richt led the University of Georgia to two SEC Conference Titles and five SEC Eastern Division Titles. Under his coaching, the University of Miami won an ACC Coastal Division Title. Now retired, Richt spends half the year in Sandestin at his TOPS'l condo, which is conveniently located near the Ocean Club.

Will Muschamp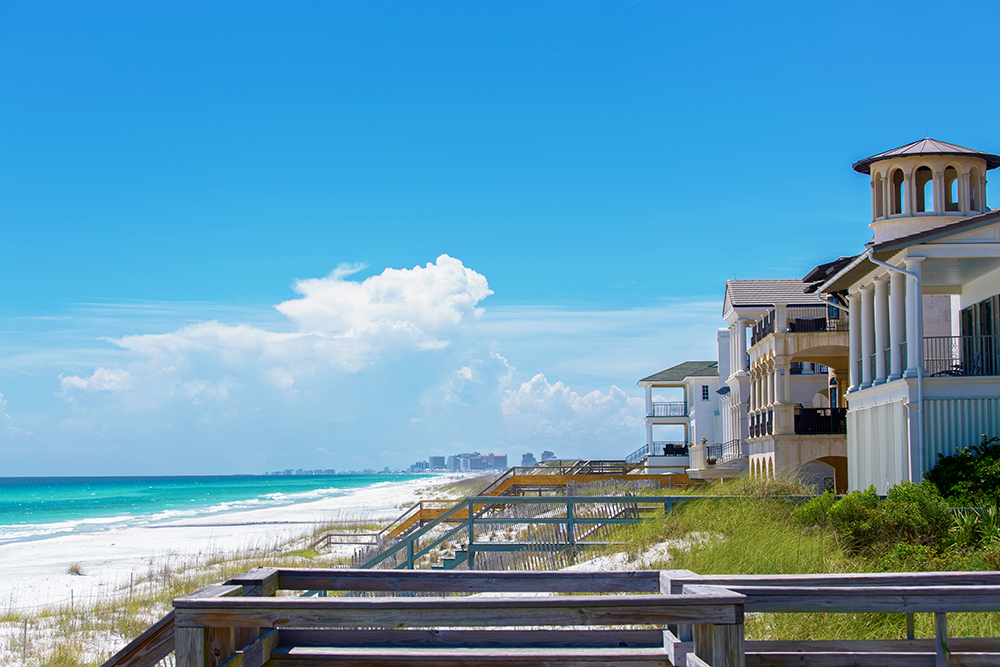 A current defensive analyst, Will Muschamp spent sixteen years coaching college football. Nine of these years were as head coach—four at the University of Florida and five at the University of South Carolina. He led the Florida Gators to an SEC Eastern Division Championship in 2012, and earned the SEC Co-Coach of the year award for his efforts. Like his fellow football coaches, Muschamp has owned a home in Destin.

Jimbo Fisher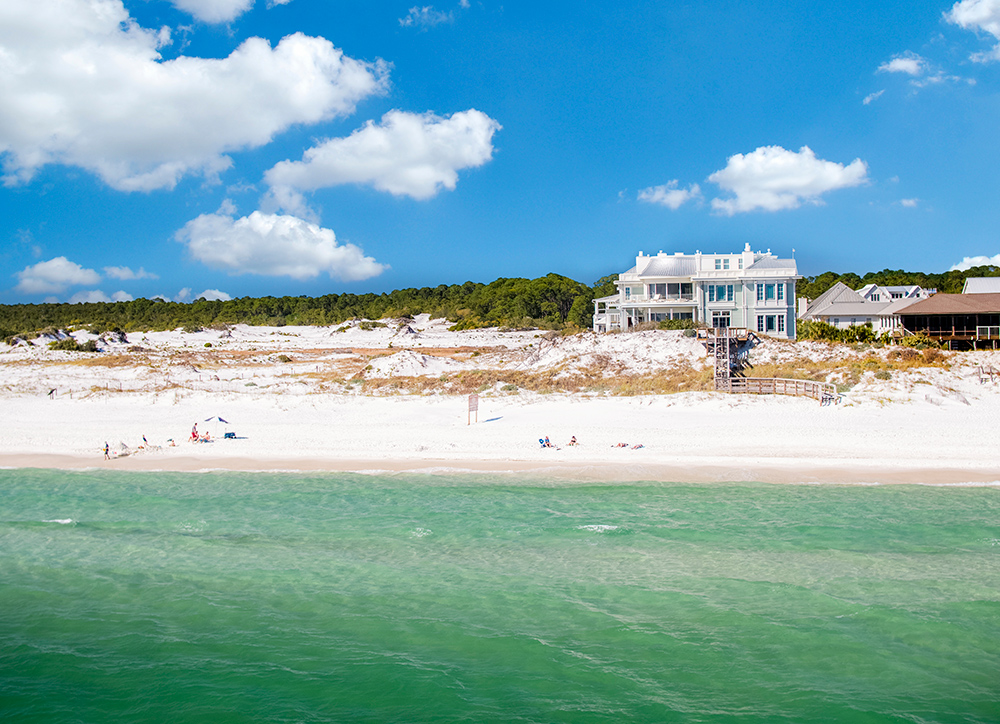 After playing quarterback for Salem University, Samford University, and the Chicago Bruisers, Jimbo Fisher made his coaching debut in 1988 as a graduate assistant for the Samford Bulldogs. From there, he moved his way through the coaching ranks as both an offensive coordinator and head coach. Fisher was the head coach for Auburn from 1993 to 1998 and Florida State from 2010 to 2017. He is currently the head coach for the Texas A&M Aggies. As head coach, Fisher led his teams to a national title, three conference titles, and four conference division titles. Fisher is another football coach who has found solace in the peace offered by the beach environment of the Emerald Coast.

Neal Brown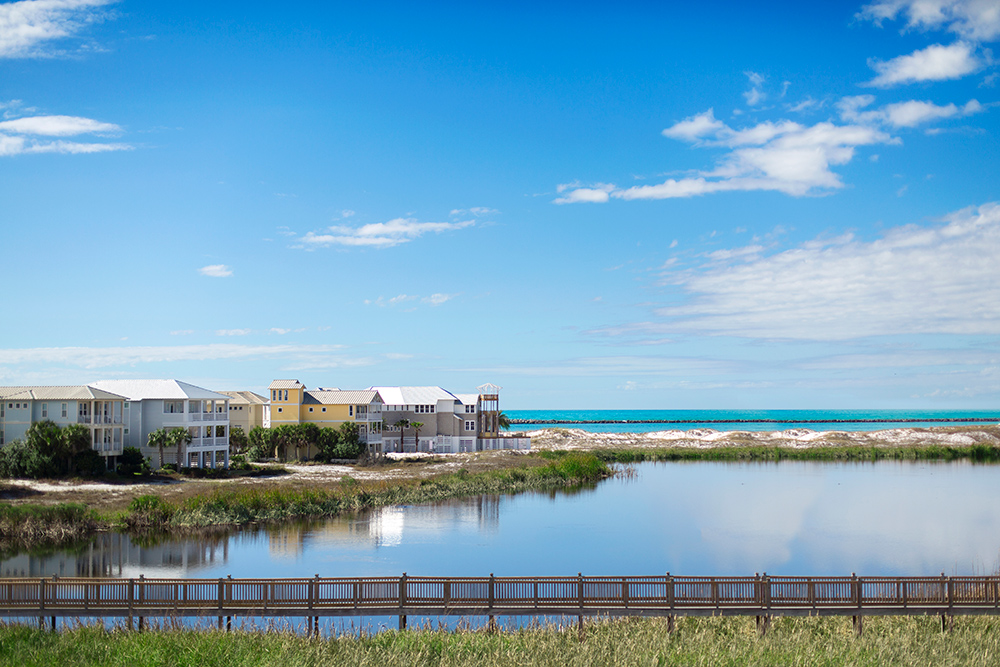 A former wide receiver, Head Coach Neal Brown began his coaching career in 2003 as a graduate assistant. In 2007, he became the offensive coordinator at Troy University, the youngest in Division I FBS football. He then served as an offensive coordinator at Texas Tech and then Kentucky, before being hired as Troy's head coach in 2015. At Troy, he led the Trojans to a Sun Belt Conference Title. Brown is currently the head coach at West Virginia University. With ties to Troy University, which is located close to the Florida Panhandle, it's no surprise that Brown recently bought a home in the Destin area.

Manny Diaz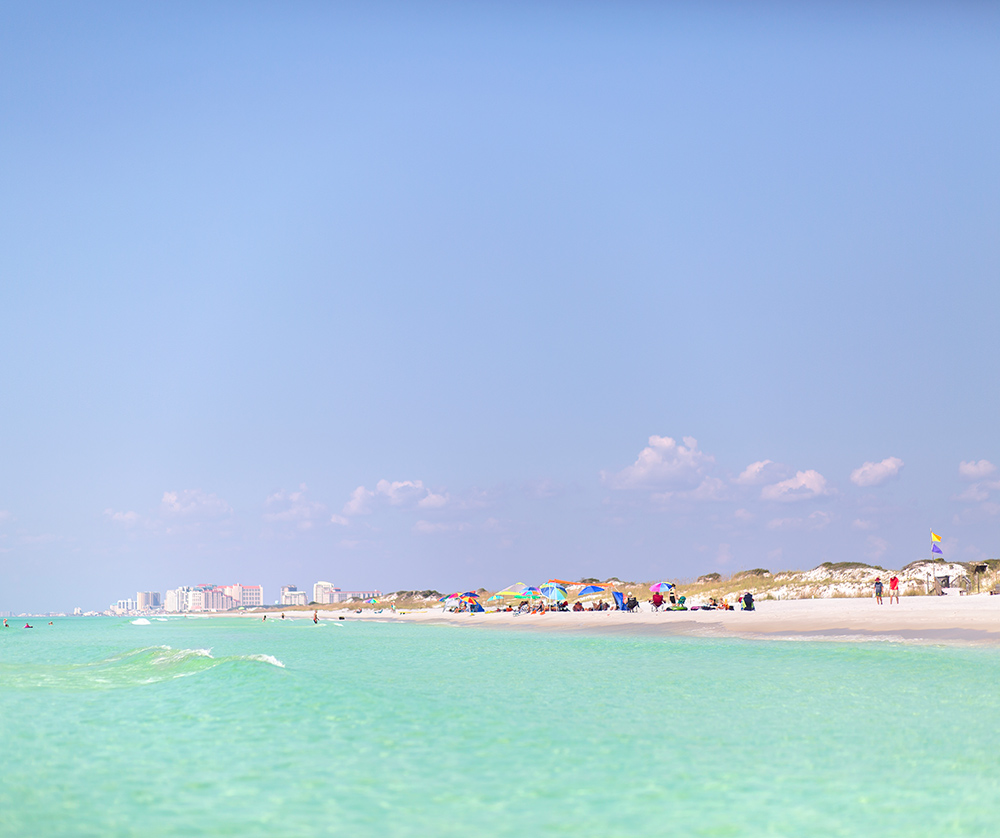 Manny Diaz is the head football coach for the Miami Hurricanes. He has served in various coaching positions throughout his career at several colleges, including Florida State University, North Carolina State University, Middle Tennessee State University, Mississippi State University, University of Texas, Louisiana Tech, Mississippi State University, and the University of Miami. Manny Diaz has been spotted vacationing in Destin on multiple occasions.

NFL Coaches

Sean Payton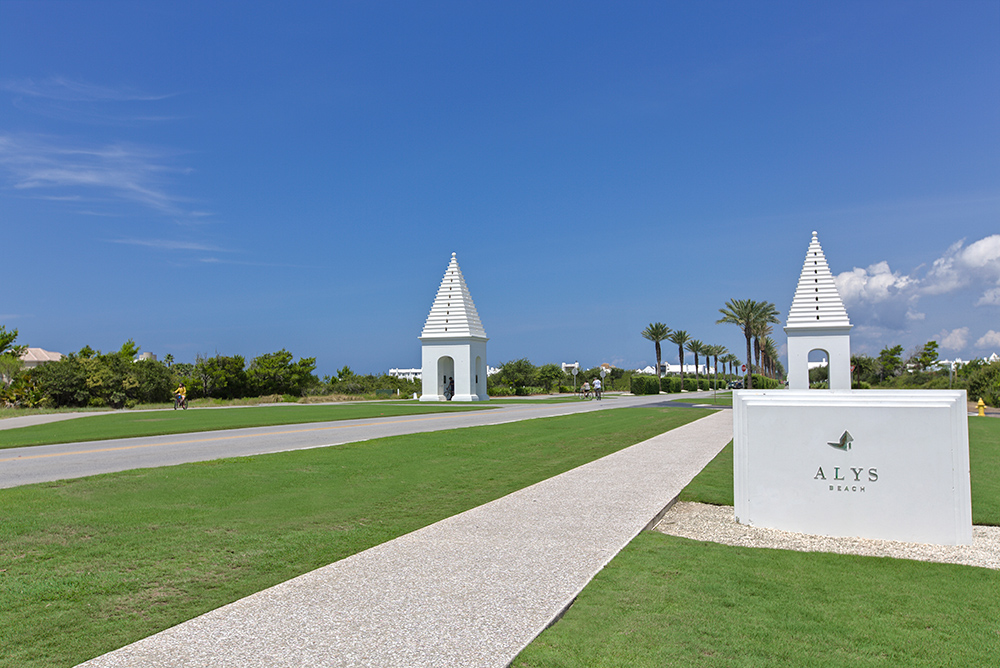 Sean Payton has been the head coach for the NFL's New Orleans Saints since 2006. Payton's career began in 1988 at San Diego State University. After that, he served in different coaching positions for various teams before being hired by the Saints for his first head coaching job. He led the Saints to a Superbowl victory against the Colts in 2010. Payton is one of several NFL coaches who have purchased property along the Emerald Coast. According to a VIE Magazine article, Payton "entrusted the design of [his] stunning Bermudian-style courtyard home to 30-A's preeminent architecture firm, Christ & Associates."

Jack Del Rio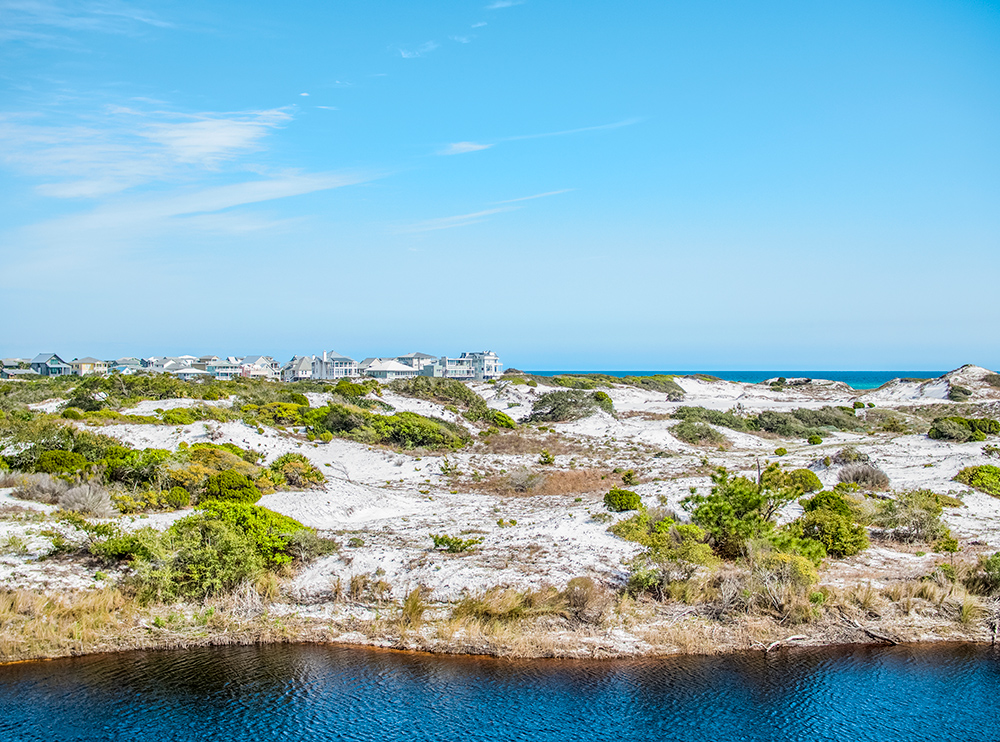 Jack Del Rio, the current defensive coordinator for the Washington Football Team, was an NFL linebacker before starting his coaching career in 1997. In the NFL, he played for the New Orleans Saints, Kansas City Chiefs, Dallas Cowboys, and the Minnesota Vikings. When he was a linebacker coach for the Baltimore Ravens in 2001, the Ravens became the Superbowl XXXV champions. Jack Del Rio's Gulf Coast home was designed by Geoff Chick and Associates, a Walton County architecture firm.

Pete Jenkins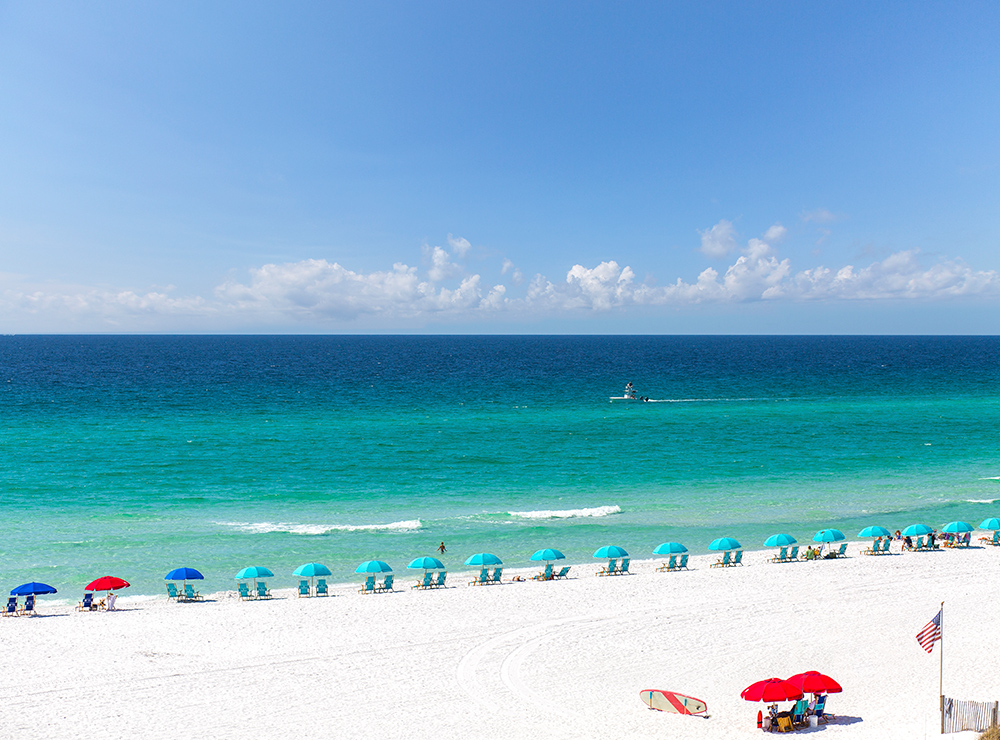 Former football coach Pete Jenkins retired in 2017 as a defensive line coach for LSU. His football coaching career began in 1964 at Warner Robins High School, and he moved through college and professional NFL coaching positions up until his retirement. Jenkins is enjoying retired life in the most beautiful place on earth—South Walton. Pete Jenkins owns a home on Choctawhatchee Bay near 30A. He loves that in this area, he's not a well-known football coach, but just another beachgoer. He says, "Here, I'm just another old, gray-haired, retired guy."

Did you know that any of these past and current football coaches were 30A and Destin regulars? Whether you're a football fan or not, it's always fun to find out that there are plenty of others who also love your favorite vacation destination. And it's not just football coaches. When you're here, you might just spot other famous faces as well!
Related article: Top 5 Places to Watch Football in Destin