Posted on 6/22/2021
Immersing yourself in a book while your toes are happily covered in sand and soothing waves are rolling in front of you is one of the purest forms of happiness that exists in this world. When reading on the beach, you can relax in paradise and forget your worries, and at the same time enter a new world made up of words and magic.
The Grayton Beach community understands the joy that comes from reading on the beach. So much so that it has two little free libraries right by the glittering shores. This way, everyone can slip into the enchantment of a new book or an old favorite while on vacation.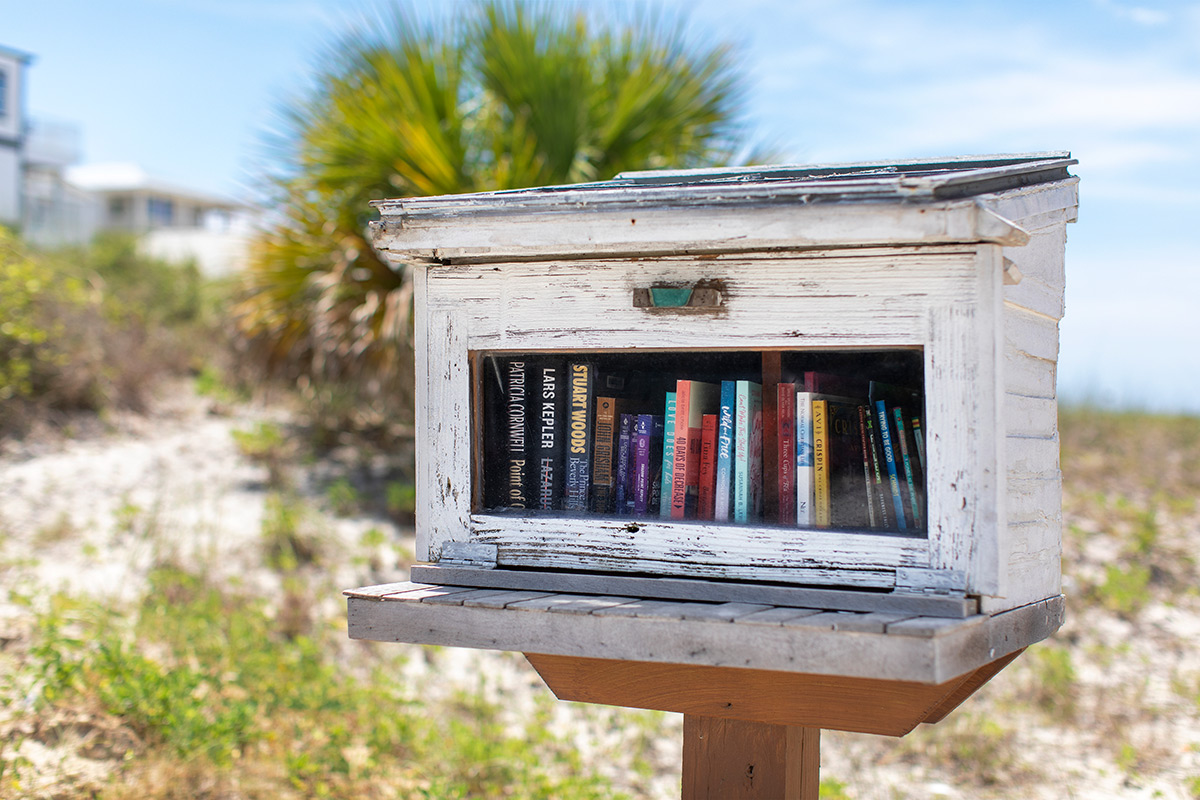 You've surely seen these "little free libraries" in communities near you, but if not, here's the rundown of how they work. The free little library is a book-sharing movement. It's a way to build a community to inspire readers and expand book access. The movement has exploded, and these library boxes can be found all around the world, including right here on 30A.
Related article: Great Beach Reads: South Walton Fiction
The concept of using a free little library is simple: take a book, give a book. See? Simple! If you see a book that looks interesting, take it! After you've finished the book, you can share it with a friend or bring it back to the same or different library for someone else to enjoy. Remember, the free little libraries only work if there are willing readers to share their favorite stories. If there's a book you'd like to share with the world or a story that has made an impact on you, leave that book in the free little library box, so someone else can take it and read it.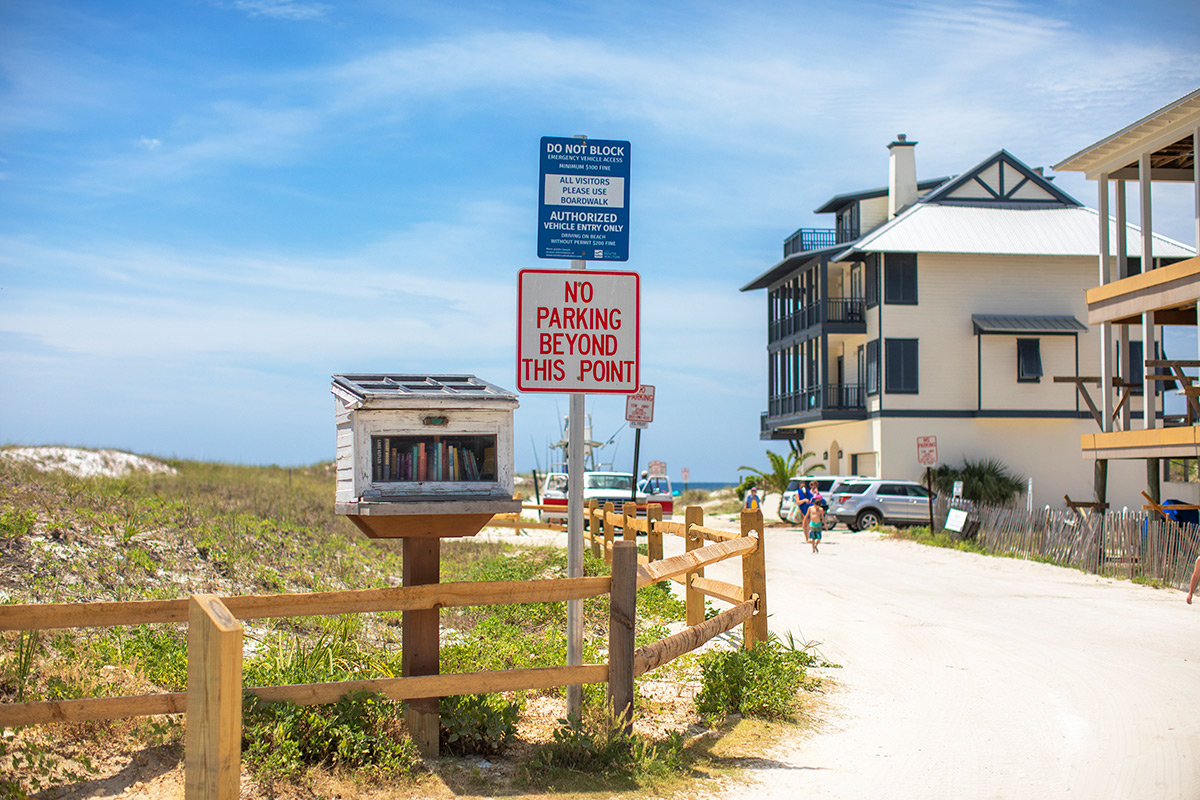 Grayton Beach has two free little libraries, and both are right by the beach. You can find the first at the end of Defuniak Street, where the road bends and heads towards the Red Bar. This one has a rustic beach look and features one shelf of literary bliss. The other is located on the eastern boardwalk. The white box has a red roof and two shelves for taking and leaving your favorite finds.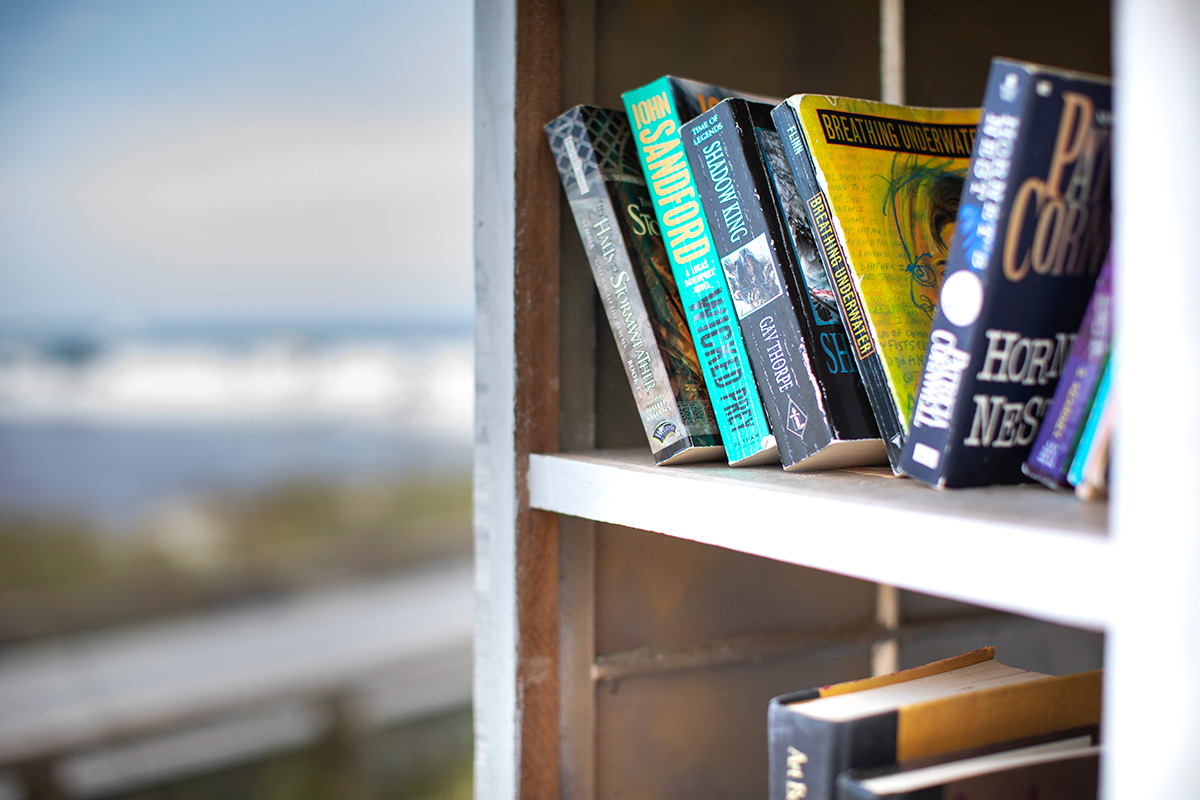 Some current finds in these free little libraries include: The Prince of Beverly Hills by Stuart Woods, Lazarus by Lars Kepler, Point of Origin by Patricia Cornwell, Wicked Prey by John Sandford, Breathing Underwater by Alex Flinn, Shadow King by Gavin Thorpe, Crispin: The Cross of Lead by Avi. As you can see, these books cover a range of genres and reading levels. From mystery, thriller, fiction, high fantasy, children's literature, and everything in between, there's always something for any reader at the little free library.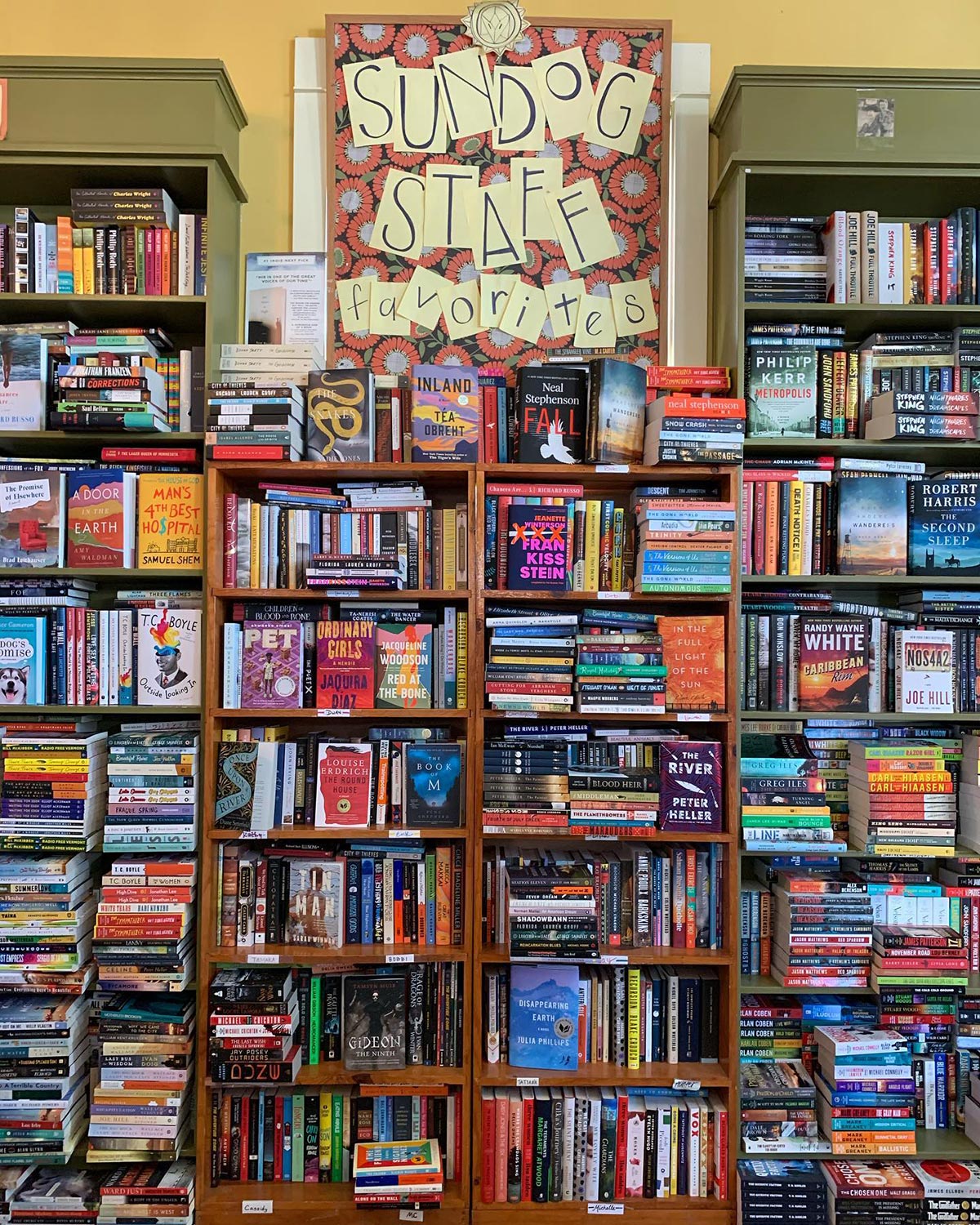 Check out Sundog Books & Hidden Latern in Rainy Day on 30A!
The books provided in these library boxes are constantly changing, so be sure to check back frequently to see what treasures you will find next. And when you find one you want, bring it with you to the beach. Don't forget—it's easy to get lost in the words on the page in front of you, so be sure to bring a good towel or comfortable chair, as well as sun protection (umbrella, sunscreen, hat, etc.).
We can't wait to see what books you choose to take and to leave at Grayton Beach's little free libraries!
Keep reading: Where to Stay in Grayton Beach