Posted on 5/25/2021
Questions regarding Crab Island abound as word has gotten out about how much fun it is to be here! Some vacationers who are "not in the know" and perhaps visiting Destin for the first time want to know what it is, where it is, how to get there, how much it costs, when to go, as well as why it is so popular. Well, here's the complete scoop!
What and Where is Crab Island?
Crab Island has become a top delightful destination in Destin over the years, and if you have ever traveled over the Highway 98 Marler Bridge during the summer season, you have surely seen it. Hundreds of boats now anchor here on the bayside of the bridge every day to experience a giant "boat party," but you won't spot an island. It's not there anymore! A few decades ago, it used to raise up as a sandbar during low tide, and crabs often congregated there. Locals would go there on boats with their handheld nets and snatch up a bucket catch of crabs to boil. Tidal changes since that time created a submerged sandbar that is between two and five feet in depth. The average depth is about two or three feet, so people anchor their boats and then frolic about partying with others who are there. The water is relatively shallow and crystal clear during most of the day, so it's easy to stroll around and meet others. It should be noted that the best time to go to Crab Island is when the tide is coming in, ensuring the heavenly pristine clarity of the water. When the tide begins to go out, natural seagrass from the bay moves into the Gulf and clouds up the water.
Related article: Crabs in Destin: All You Need To Know


How do you get to Crab Island?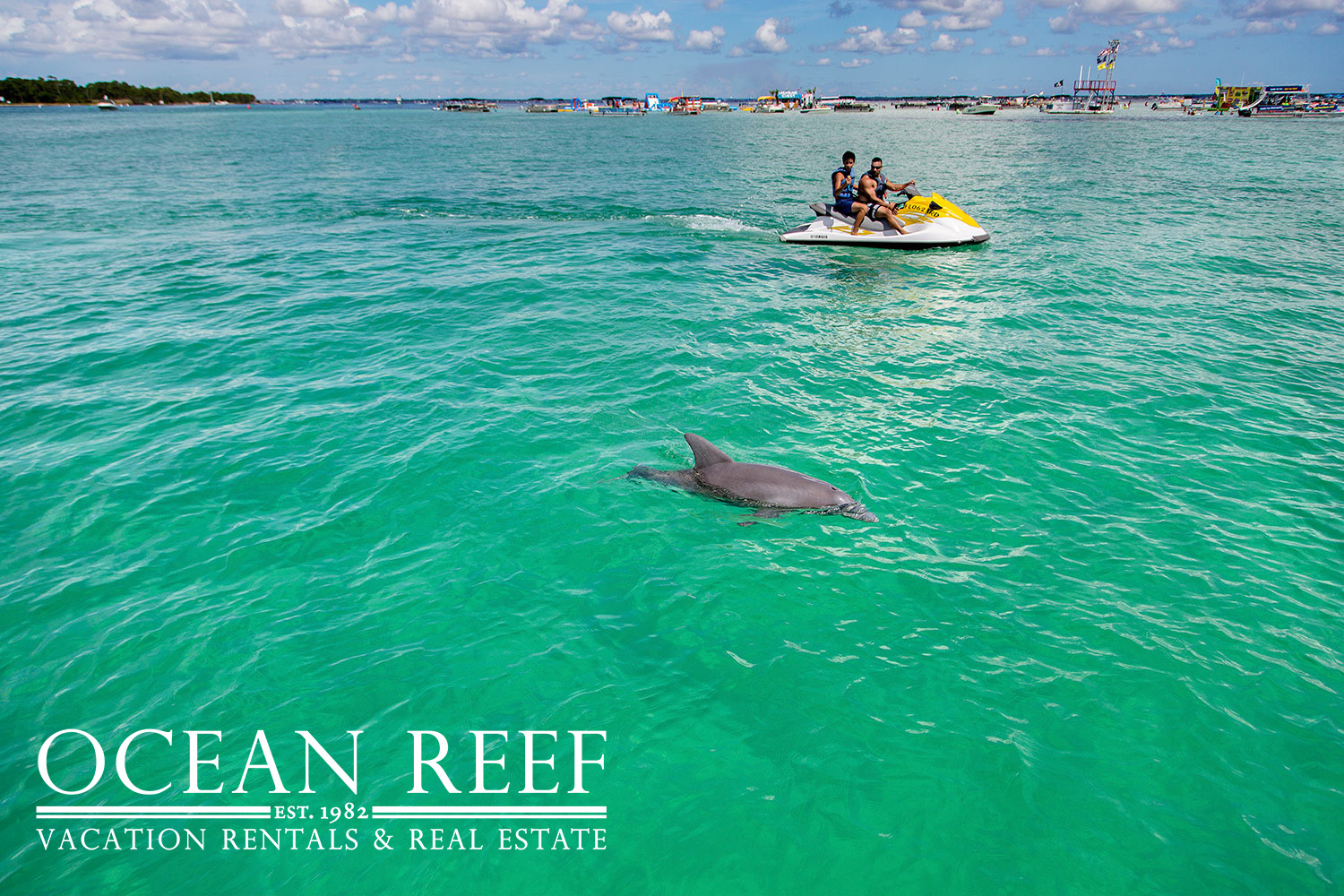 Crab Island is a gift from Mother Nature, so if you have your own boat, kayak, paddleboard, canoe, or Jet Ski, it is free. Be aware that most Jet Skis rentals do not have anchor capability, so if you go there on one, you will just have to take a watery tour instead of hanging out in one spot for a while. That takes away from a lot of the fun since most people hang out on their anchored boats most of the day from morning till twilight. Although you may go to Crab Island any time of the year, most people go there from spring thru fall when the air temperature is warm. If you don't have your own boat, you may easily rent one down on the Destin marina docks at HarborWalk Village, which is less than a five-minute cruise away from Crab Island. The most popular way to go is via pontoon boat, and our Ocean Reef Resorts guests receive complimentary reduced rental rates for these vessels through our Reef Rewards program. These pontoon boats all come with wraparound seating, captain's chairs, a partially covered top, and a stereo system for music. Pontoon boats are surprisingly easy to navigate safely and if it's your first time if you will be given instructions before you launch. There are also numerous Crab Island cruises available with a captain to take you out for three hours, and one company even takes you there on a floating Tiki Hut boat with a bar filled with refreshments.

Read more: A Floating Tiki Bar Cruise in Destin


Why are Pontoon Boats so popular at Crab Island?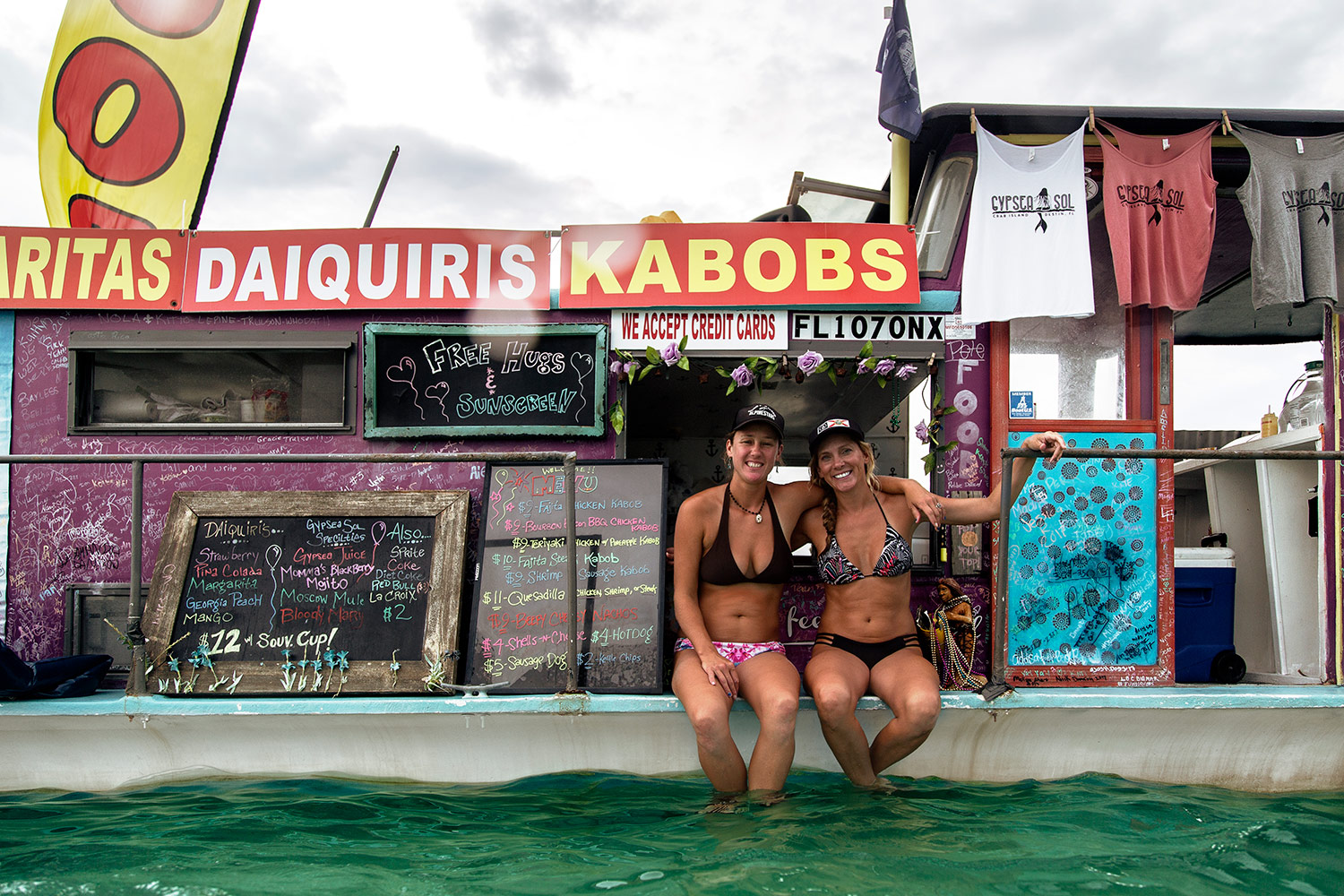 The reason pontoon boats are so popular at Crab Island is that they can comfortably accommodate up to a dozen members of your family and friends. This helps split the rental cost if you want to do so, dividing the total amount by the number of passengers who are joining you. Pontoon boats also provide the perfect place for a boat picnic! Your own crew may bring coolers filled with ice for colas, bottled water, cold beers, wine, and favorite drinks. Most people also bring bulging picnic baskets with crispy fried chicken, Buffalo wings, a variety of sub sandwiches, chips, dips, peanuts, and other delicious party food. If you don't have your own eats, there are typically floating local vendors that sell sandwiches, seafood, ice cream, and beverages.


When to go to Crab Island?
Crab Island attendance has grown substantially over the years. During Memorial Day weekend, July 4th, and Labor Day, over 1,000 vessels may be seen anchored all around. It is best during those times to get there earlier in the morning. If you arrive later, you can still anchor, but it will be beyond the main party's perimeter.
What can you do at Crab Island?
Besides eating, drinking, and being merry with your friends, this precious place in paradise provides a stunning setting to relax. You may float around tied to your boat, try some snorkeling in the deeper water edges, splash around with others, toss a Frisbee, throw a football, or play some water volleyball with new friends.

Nowadays, a floating concert barge is often anchored at Crab Island during the high season of summer, and they play live music with scheduled events. The calendar for these may be found on the Crab Island Facebook website. Some of these events are simulcast on local radio stations and DJs on stage often orchestrate water sport games and fun frivolities in between musical sets.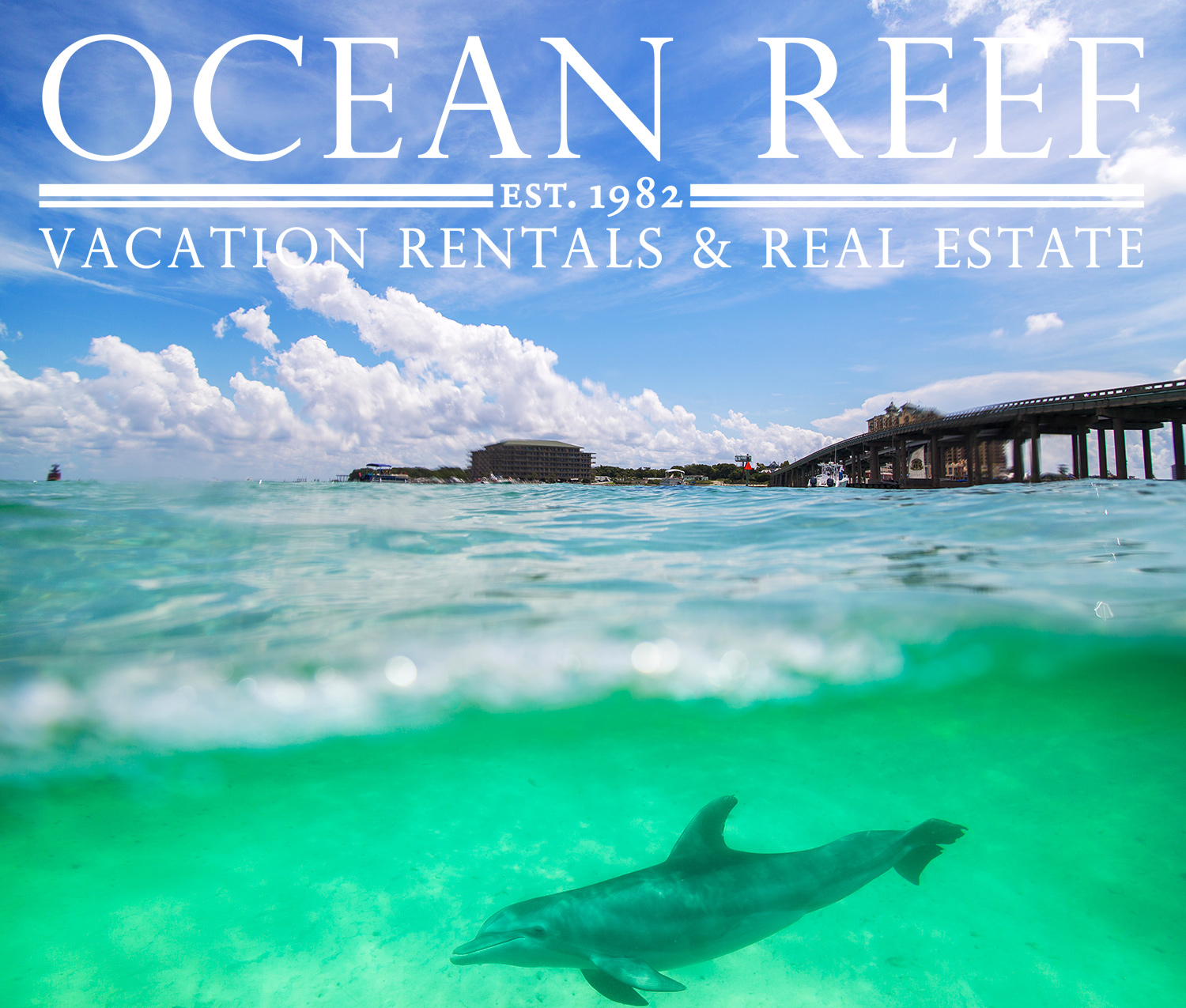 You may also enjoy seeing pods of dolphins nearby who also seem to be frolicking in the distance. Squads of pelicans and other sea birds often flyover in "V" formations. From mid-spring till late summer, the sun sets in a dramatic, spectacular style right over the bay's waters toward the northwest. It is truly a sight to behold and creates a magical, enchanting memory that will stay with you for the rest of your life.

Ocean Reef Resorts has many fine distinctive Destin vacation rentals of all kinds nearby, and some of them on Holiday Isle have their own boat slips. Enjoy perusing our friendly website for detailed descriptions, vivid property images, satellite location views, seasonal rental rates, and calendar dates available for you to make reservations.

Have a sparkling, sensational time at Crab Island!