Posted on 5/18/2021
Isn't time you lived a life of luxury? Don't you deserve draw-dropping beach views? How about more room to spread out with your family? Yeah, you need to consider a penthouse for your next Destin vacation.
Now that you know you want a penthouse - how do you choose where this luxury vacation rental is located? Well, go big, or stay home! Majestic Sun is an Emerald Coast icon, often referred to as the Crown Jewel of this sparkling coast. Sited on the famed Scenic Gulf Drive, here you are in the very heart of everything prestigious Miramar Beach has to offer. Soaring above the shore like a giant sandcastle, this beach view retreat provides access to 2,000 linear feet of pristine white shoreline. A long palm-lined promenade provides multiple beach access points along this piece of paradise.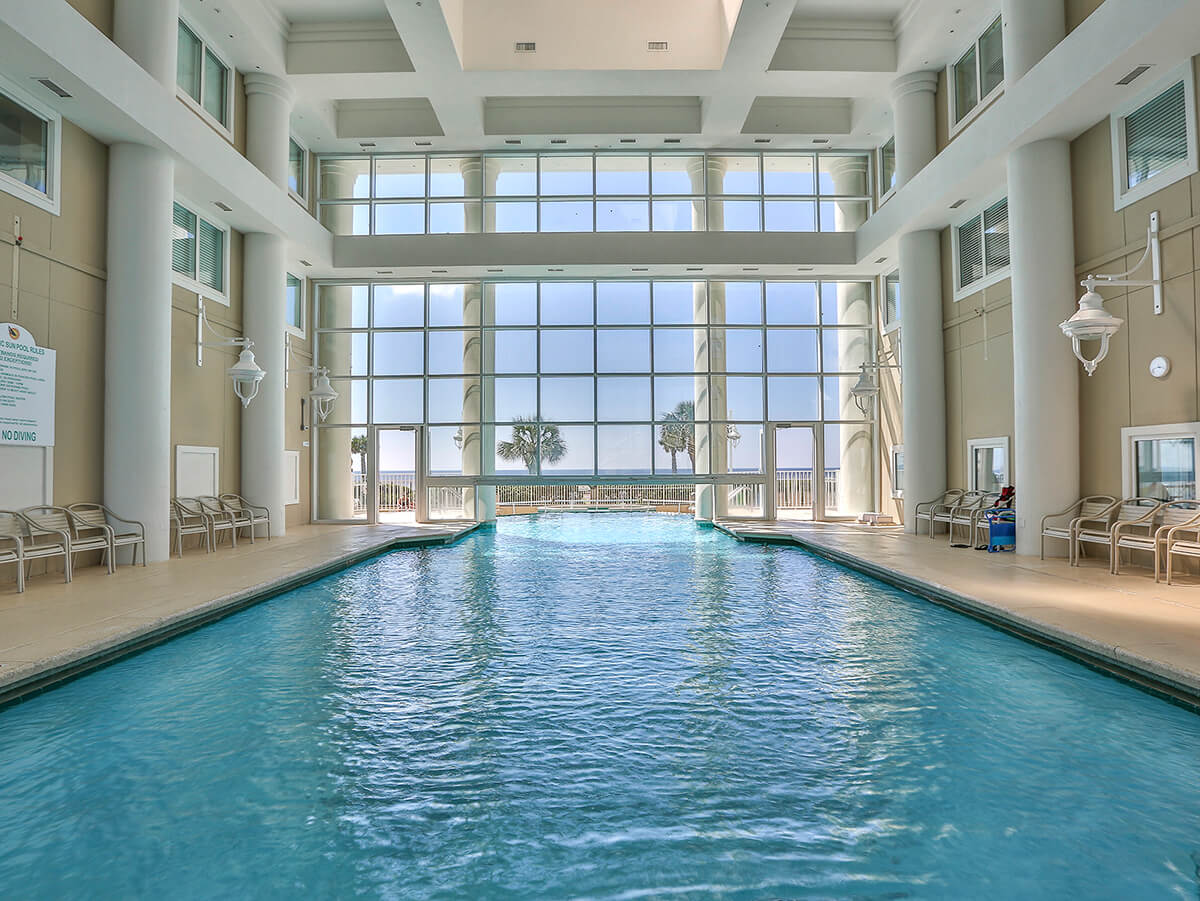 The dual towers of Majestic Sun have a giant arch that goes directly through its center and are connected at the top. A stunning climate-controlled indoor pool beneath the arch features a dramatic two-story cathedral ceiling and an entire wall of glass that faces the glistening gulf. An opening connects to the outside, where it cascades down to another large pool. The adjoining outdoor swimming pool has an expansive sun deck patio and bubbling hot tubs overlooking the gorgeous gulf. There is also a full fitness center on-site with window walls that also overlook the outdoor pool and beach just across Scenic Gulf Drive.
Related article: Top 5 Miramar Beach Resorts
Majestic Sun Penthouse 1200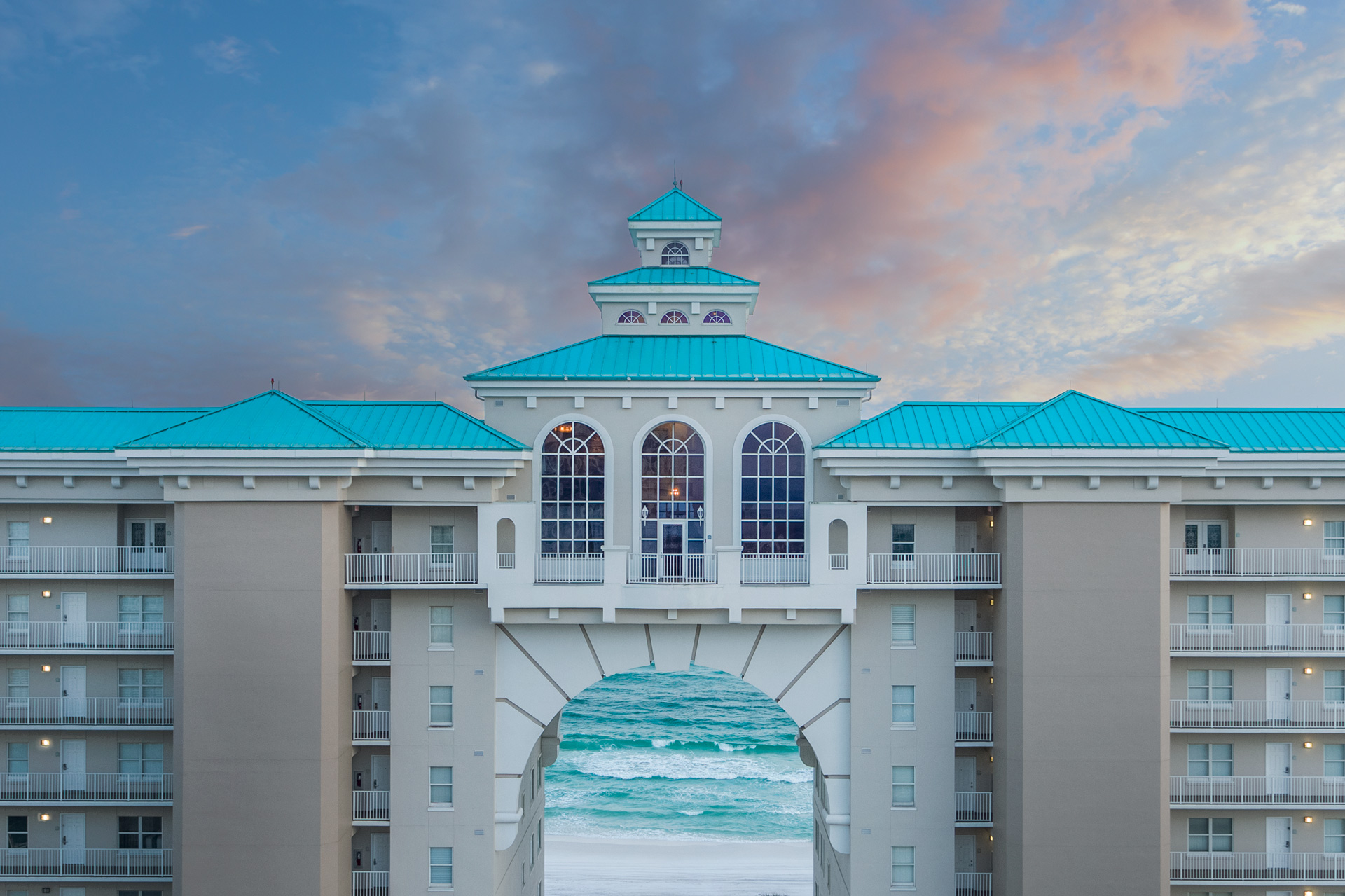 The pièce de résistance of this impressive condominium is the 5,000 square foot three-story-tall Majestic Sun Penthouse 1200 that sits directly above the giant arch. This unique private vacation rental residence provides pampered luxurious living quarters that are fit for royalty. The five bedrooms with luxury ensuite baths and two additional baths provide plenty of room for a large beach reunion of family or friends since it accommodates twenty-two, fortunate guests. The elevator sweeps up to the first floor of this extraordinary three-story penthouse with a grand open room with an entire wall of windows providing stunning views of the glorious gulf. High trayed ceilings accentuate spaciousness, and plush furnishings with a rich European-styled look provide privileged comfort. A custom-made entertainment cabinet with shelving includes an extra-large flat-screen TV for viewing pleasure. A wet bar nearby invites you to entertain with favorite cocktails or wine. The opulent dining room is adorned with two domed vintage chandeliers, which hang suspended above an elegant table with seating for eight. The open kitchen features rich custom cabinetry, brushed stainless steel appliances, and a granite-topped island with five handsome leather seats for additional wining and dining. The open Great Room has four sets of glass doors along the wall of windows that lead out onto the balcony, which spans across from one end to the other and provides sensational views. An elaborate decorative wrought iron railed staircase leads to a second-floor landing with gleaming marble inlaid flooring. Four of the lavish guest quarters are located at this level which resembles Master Suites since they all include luxurious private baths. An additional twin bunk room is available for kids. Regal arched palladium windows in most of the bedrooms create a palatial look. A third-floor level includes a loft area with double day beds, another full bath, and a balcony with amazing views. An elegant spiral staircase leads up to the rooftop open sundeck, where you can check out the spectacular 180-degree views.
Majestic Sun 1203A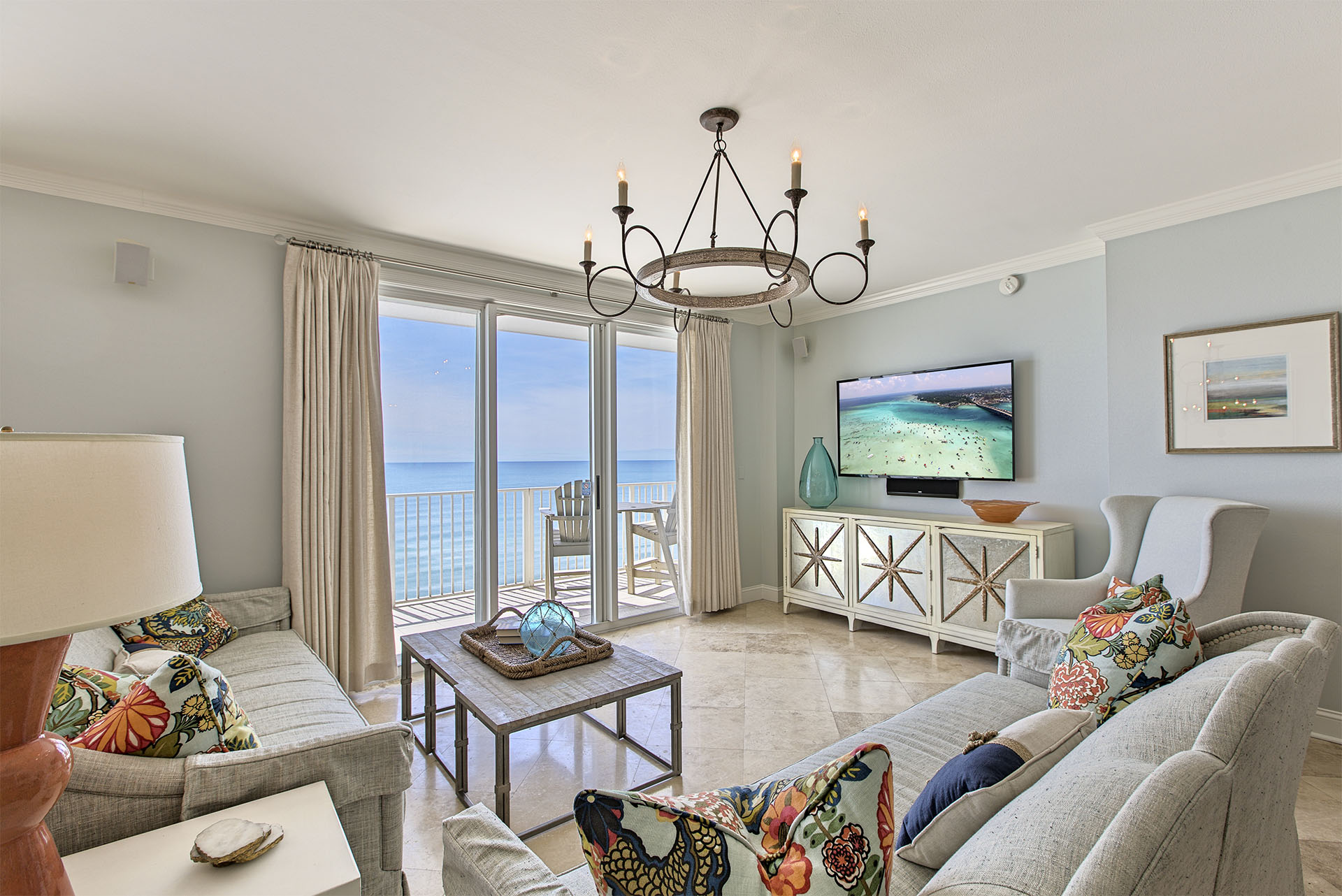 Majestic Sun 1203A is a luxuriously appointed beach view residence that encompasses over 2,200 square feet of lavish space. Three bedrooms with full ensuite luxury baths and a double bunk nook with four twin beds can wonderfully accommodate ten lucky beachgoers. Light latte-toned travertine marble flooring flows throughout, giving it a rich, warm look, while two sets of double glass doors off the open living and dining area provide a bright, spacious look.
The glass doors provide vista views of the gorgeous gulf and lead to a large wraparound balcony that spans over to the Master Bedroom Suite, which also has direct access. An eclectic combination of comfortable furnishings and decorative art provides a chic, fashionable Vintage Modern flair with beach-inspired nuances. A dining table with high-backed white contemporary chairs and a colorfully decorated bench seat provides eight beneath a unique sculpted candle chandelier. Four raised seats nearby beside a beautifully mottled granite-topped bar provide additional space to enjoy favorite drinks before dinner. The contemporary kitchen has everything you need to create fun culinary feasts. Every bedroom is individually decorated with comfortable furnishings and feature private baths. Vibrant tropically inspired prints and paintings adorn each room. The Master Suite includes a king-sized bed beside the wall of sliding glass balcony doors, providing lovely views and access. The private ensuite bath includes separate white vanity sink counters, a luxurious deep spa soaking tub, and a glass-walled walk-in shower.
Majestic Sun 1203B
Majestic Sun 1203B features 2,300 square feet with three bedrooms and multiple beds with the ability to accommodate ten privileged beach-going guests. As you enter this luxurious rental residence, you're immediately impressed with the decidedly upscale furnishings and beautiful accouterments. Rich travertine marble flooring flows from room to room accented by exquisite oriental rugs while crown moldings and lighted tray ceilings soar above. The open Great Room includes a handsomely furnished living and beautiful formal dining area. Eight elegant leather oval-backed chairs provide comfortable seating to enjoy a special family dinner celebration. Glass doors lead out to a 400 square balcony that spans across from the living area to the Master Bedroom Suite and features incredible views of the sparkling seascape. The open Gourmet Kitchen includes a granite-topped bar with four tropically inspired raised seats for convivial visits while enjoying favorite drinks and appetizers. Each bedroom is like a suite since they are beautifully appointed and include luxurious private baths. The main Master Bedroom Suite defines elegance with a regal king-sized bed beside glass doors that lead to the balcony and provide views of the glittering gulf. One Guest Bedroom is completed in an upscale West Indies style with a tropical theme, while the other guest quarters are done using an attractive colorful nautical styling. There is also a hallway bonus bunk nook with two twin beds for the kids.
Majestic Sun 1202B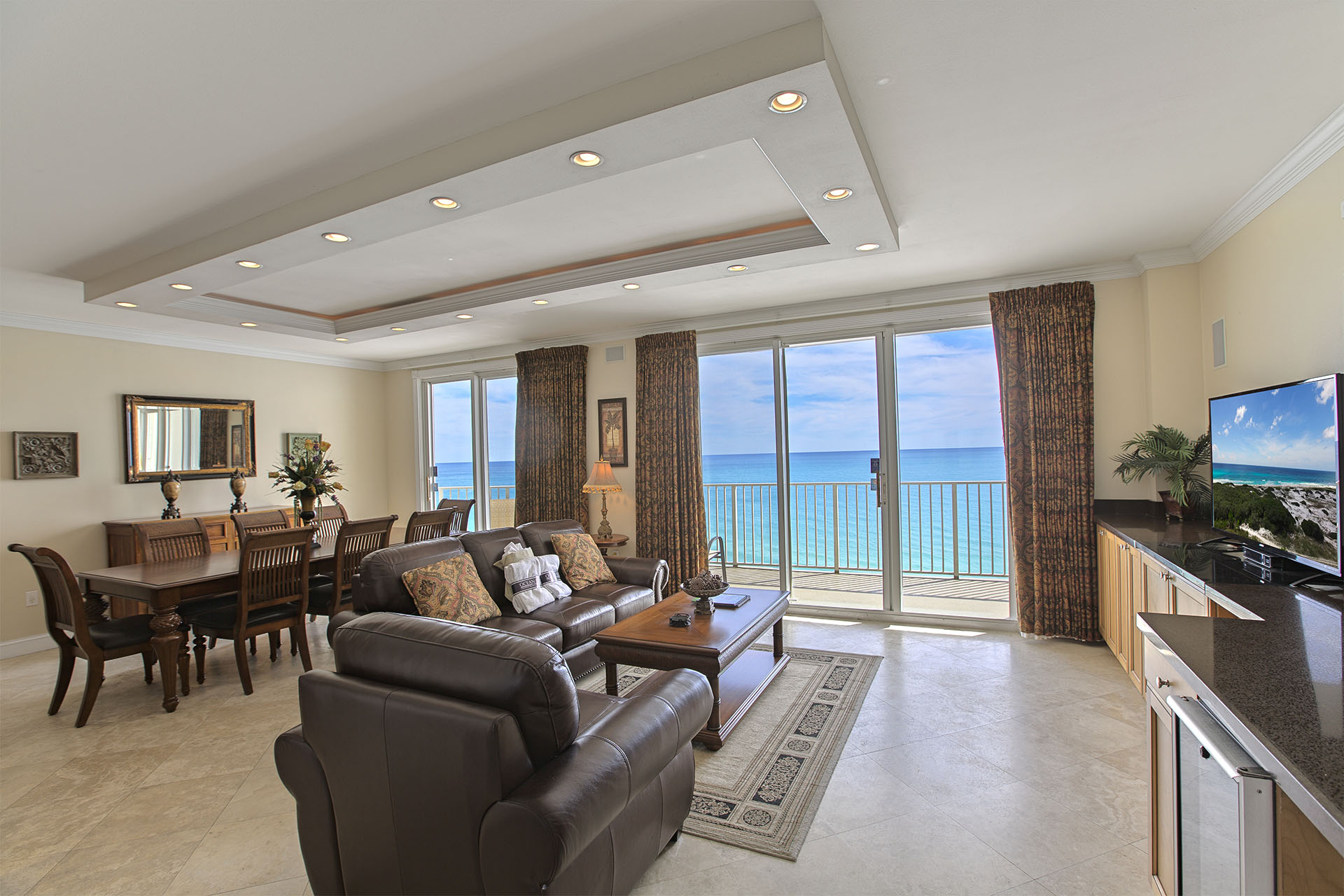 Majestic Sun 1202B is another spacious 2,300 square foot vacation rental on the penthouse floor that includes three plush bedrooms and a hallway bunk nook, so it comfortably sleeps ten indulged guests. An expansive balcony extends across the entire width of this luxurious residence which also offers 400 square feet of leisure space that looks down upon this gorgeous gulf scenery. It is easily accessed from the open living and dining area as well as the Master Bedroom Suite. Tall, stately multiple tray ceilings adorn this residence, including upscale, fashionable furnishings that provide sophisticated casual comfort. The dining table beside one set of glass doors seats eight while four more may be accommodated in raised seats next to the long granite-topped counter bar, which provides great space for entertaining. The modern kitchen features gleaming stainless steel appliances with everything you need to create a fun family feast. The two guest bedroom suites with private luxury baths are beautifully decorated, and each one has a charming, comfortable sleigh styled bed. The Master Bedroom has a handsome look with rich furnishings that include a king-sized bed with a large chocolate-toned hand-carved headboard that sits beside a wall of sliding glass doors providing sparkling gulf views and direct balcony access. There is also a Bunk Room with twin beds nestled off the main hallway.
The Majestic Sun has a marvelous location in Destin's Miramar Beach, close to popular gulf front restaurants with friendly beach bars that often play live music. Some of them are within walking distance, including the casual Whale's Tail that usually has an open beach volleyball game in progress, the Royal Palm Grill, which features beach bonfires at Happy Hour, and the laid-back aptly named gulf-front Surf Hut. A forested championship golf course dotted with lovely lagoons, a pro tennis center, and beach recreation craft rentals are located on-site at the Seascape Resort, which provides complimentary reduced rates to Ocean Reef Resorts guests. This locale is also near grocery stores, wine shops, and world-class bargain shopping at one of the largest designer discount centers in the nation, famously known as the Silver Sands Premium Outlets. An abundance of great restaurants, lively bars, shopping adventures, family amusements, outdoor concerts, fun year-round festivals, along with seasonal fireworks are minutes away at the enchanting Village of Baytowne Wharf and swank Grand Boulevard in Sandestin.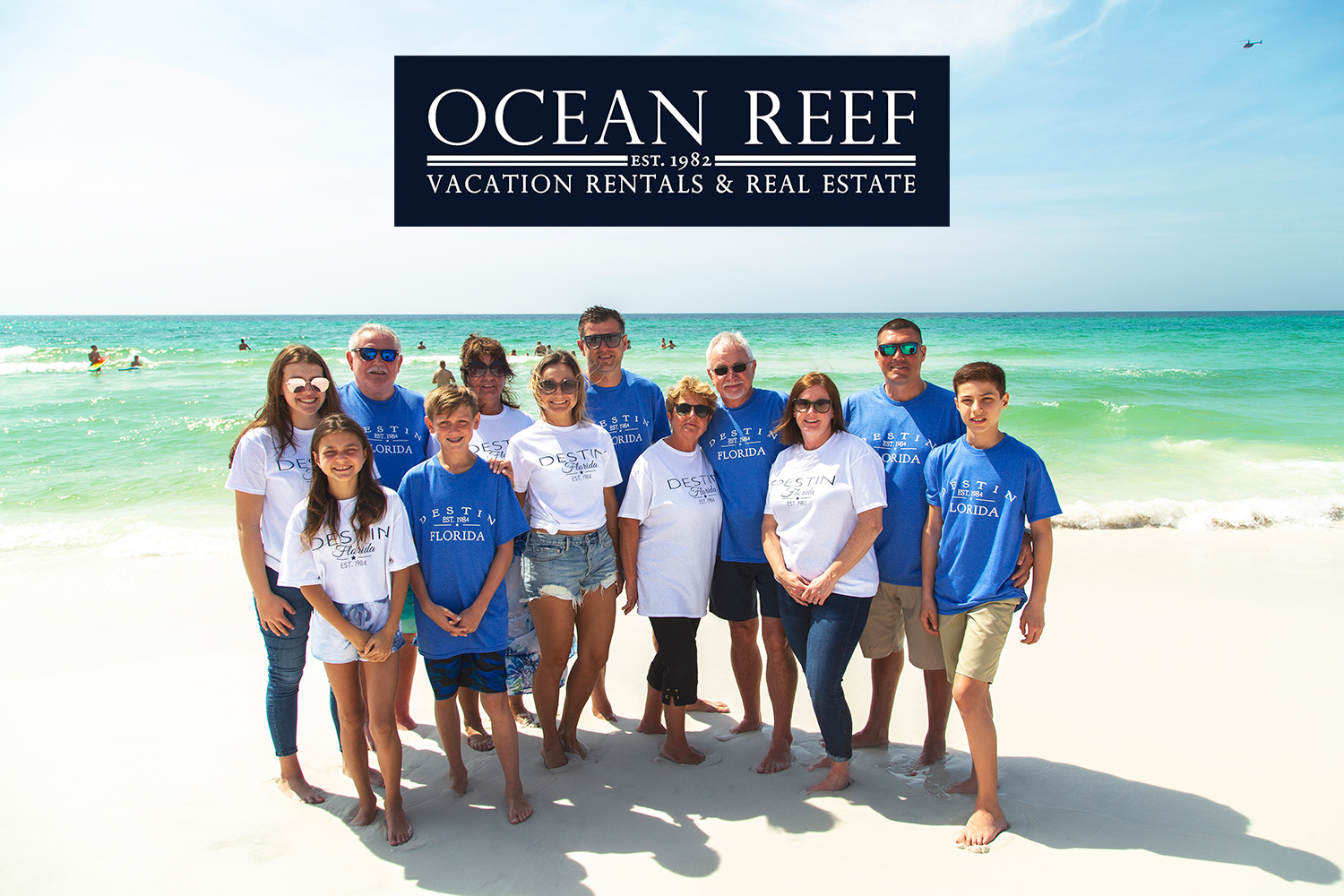 Enjoy perusing our user-friendly website for detailed descriptions, multiple photo images, seasonal rental rates, and calendars that show available reservation dates. Pick your favorite Majestic Sun Penthouse to fulfill your needs so you can get ready to experience a wonderful magical hallmark beach vacation with beloved friends and family members!
Keep reading: 5 Best Destin Condos For Young Families