Posted on 12/3/2019
The Panhandle of Florida is commonly characterized for three things: year-round sunshine, white-sand beaches, and crystal clear emerald water. Typically the term Emerald Coast refers to the strip of beaches from Pensacola at its Westernmost part to Port St Joe on the East. Ocean Reef Resorts represents many of the area's most luxurious homes and condos from Destin to Panama City Beach. This roughly 45-mile stretch encompasses almost all of the area's most sought after attractions and restaurants, making it one of Florida's most popular vacation destinations. While the sand, water, and beaches remain consistent up and down this stretch, the neighboring communities do bare their differences. The main divide happens where the communities of Highway 30A and Miramar Beach meet.
30A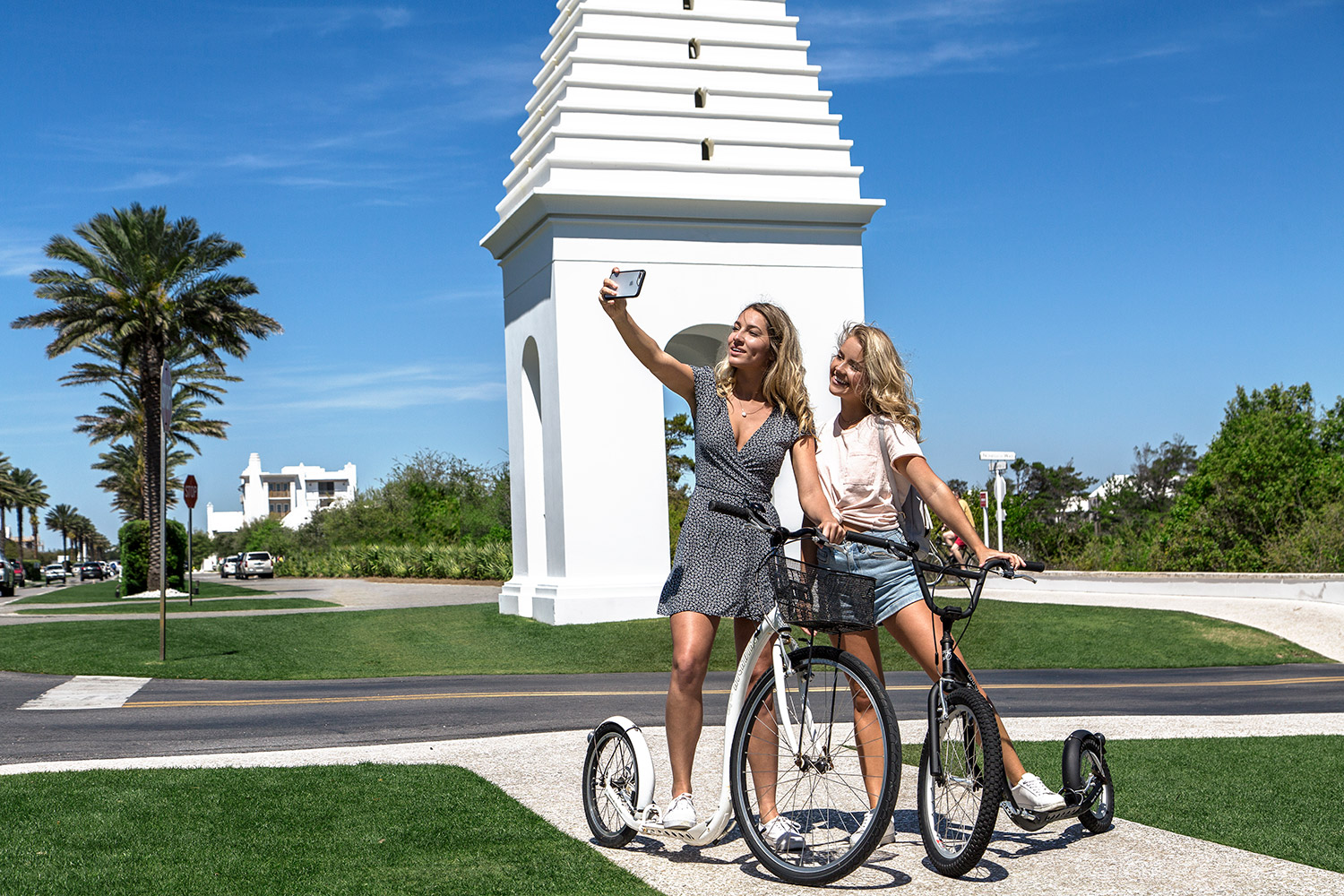 Highway 30A is a Scenic Highway, and it certainly lives up to its name with an abundance of stunning scenery! Florida has 26 designated scenic highways, and Scenic Highway 30A was deservedly named one of them in 2008. Don't be deterred by the term "highway" in the name, though. Scenic Highway 30A is a 24 mile stretch of two-lane road that parallels the coast of the Gulf of Mexico, winding through wooded national parks and towering sand dunes all while offering glimpses of the breathtaking beach. While much of the area has been developed with stunning beach houses, community gathering places, award-winning restaurants, and plenty of souvenir and artisanal shops, due to its "scenic" delegation, you won't find billboards, fast food, or high rise condos on 30A. Highway 30A seamlessly marries residential and commercial development while preserving the natural beauty of rolling white sand dunes, rare coastal dune lakes, and scenic nature trails underneath the pines. A mix of eclectic beach communities dot the coast, and you can feel the difference as you pass through each one. From elegant Rosemary Beach, to iconic Seaside, to funky Grayton Beach, all the way to sleepy Dune Allen, all of these beach towns ooze charm and character with the glistening gulf serving as a picturesque and idyllic backdrop.
Miramar Beach
If you find 30A to be too laid back for your vacation style, neighboring Miramar Beach might be the right option for you. Miramar Beach is the metaphorical bridge between 30A and bustling downtown Destin. While Miramar Beach is still part of South Walton county, it is not, in fact, on Highway 30A, it is on Highway 98. Since it is right in the middle of the two, it serves as a perfect middle spot for those who want to enjoy all that the area has to offer, while of course still having easy access to the beach at the forefront. Plenty of huge mega-mansions and classic family beach homes are available, so no matter what size crew you're traveling with, everybody will be able to spread out and relax. Miramar Beach also has a large selection of high and low rise condo options for those who seek access to vacation-style amenities like fitness centers, community pools, beach trams, and recreational activities. Miramar Beach is home to renowned shopping destinations like the Silver Sands Premium Outlets while also offering easy access to the Destin Commons and Grand Boulevard, other outdoor shopping, dining, and entertainment corridors in the area. All of the fun water sports to be enjoyed at the Destin Harbor, including charter fishing, pontoon boating, jet skiing, and parasailing, to name just a few are just a short drive away. Other classic family vacation activities like mini-golfing, go-karting, and a trip to the water park are also more closely accessible while staying in Miramar Beach. Although the area is substantially more "city" like, Miramar Beach does still retain its quaint beach town charm, and you can enjoy sipping on drinks at beachfront bars like the Crab Trap, Pompano Joe's, and Whale's Tail.
Check out the Top 5 Miramar Beach Resorts.
In short, Miramar Beach is not in fact part of 30A. Both of these beach towns have so much to offer, and whether you decide to stay on 30A or in Miramar Beach, we can guarantee that by the time the end of your trip rolls around, you won't want to leave! Our local, knowledgeable representatives are happy to help you select a home in a location that lends itself to being the perfect spot for your vacation needs. We work, live, and play in these towns and can't wait to help you find your perfect beach. Call us now at 800-782-8736!