Posted on 9/8/2020
When you think of Northwest Florida, you probably picture the pristine beaches and blue-green waves of the Emerald Coast. After all, the iconic sugary shores of Destin and Scenic Highway 30A are just some of the primary reasons that vacationers love to visit this cozy paradise. While the Gulf Coast draws beach lovers from all around the world, there are other wonders to explore that will put the cherry on top of a Northwest Florida vacation. Specifically, we are talking about the beautiful springs that abound throughout Northwest Florida.
Because the beach and coastal fun are the typical focus of Florida travel, you might not know that the state itself boasts over 100 first- and second-magnitude freshwater springs – more than any other state. Nearly 40 of these springs are found in Northwest Florida! A day trip to one of these stunning springs will be more than worth a visit, and it is sure to add a fun dimension to your vacation.
So, what is so great about Florida's natural springs? The springs not only provide valuable drinking water to surrounding communities but also provide amazing recreation and eco-tourism opportunities for locals and visitors alike. Additionally, the springs showcase the area's unique geography. Florida's freshwater springs are points where water in underground aquifers rise to the earth's surface. From the springs, this water extends into other bodies of water on the surface, such as streams and lakes. Because they sit upon the Dougherty Karst Plain, the springs in Northwest Florida are considered karst springs. This means they resulted from the dissolution of limestone and also contribute to an incredible karst landscape that consists of caves, tunnels, and even sinkholes.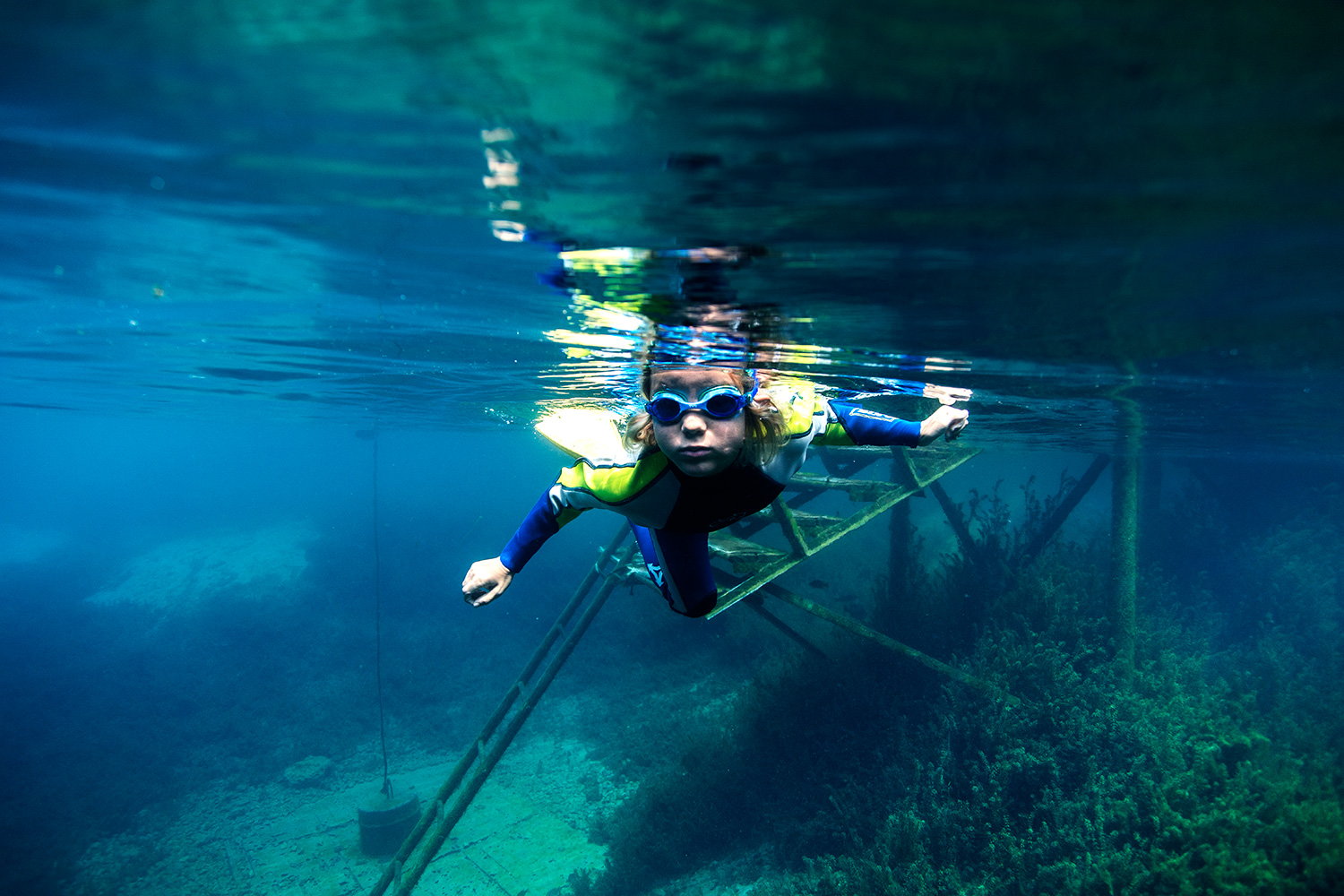 After some fun at the beach, you should be ready to take an adventurous day trip out to one of the area's stunning springs. There are endless ways to explore the Northwest Florida springs and the surrounding area, from kayaking to paddleboarding to swimming. Spring water in Florida ranges from an average of 70 to 75 degrees Fahrenheit, which makes for a delightful water adventure. No freezing in an unheated pool or mountain lake!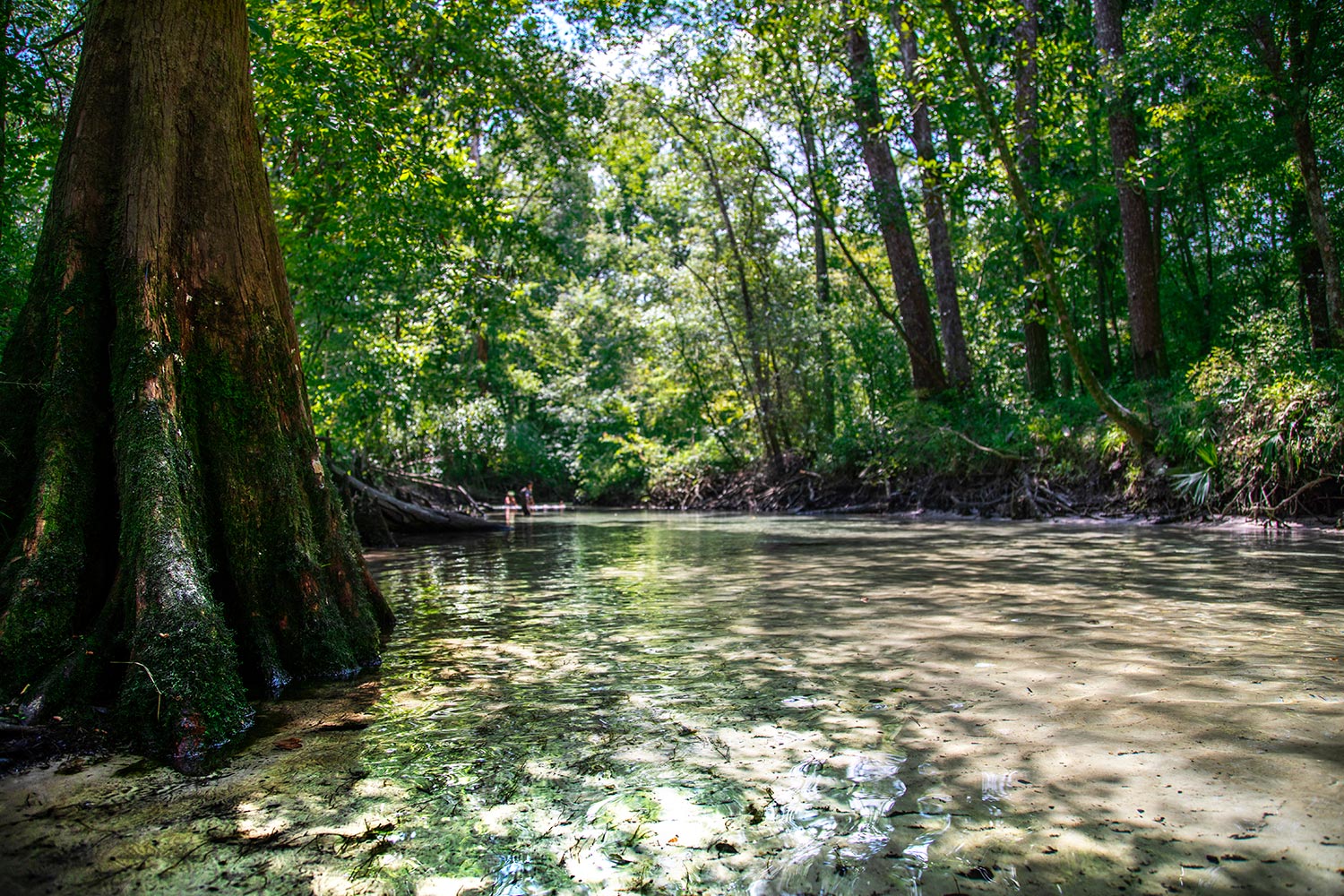 When you visit, be sure to keep an eye out for all the wildlife that has made the springs their natural habitat. You might catch sight of a largemouth bass or redbreast sunfish splashing in the clear water. If you stay quiet during your exploration, you could find snapping turtles or alligators, as they enjoy bathing in the spring water's warm temperatures. If you are a vegetation expert, play a game to identify as many plants as you can. You will notice a huge variety of trees and grasses, including bald cypress, live oak, red cedar, wax myrtle, tupelo, pitcher plants, and so much more!
Related article: 10 Epic South Walton Nature Photos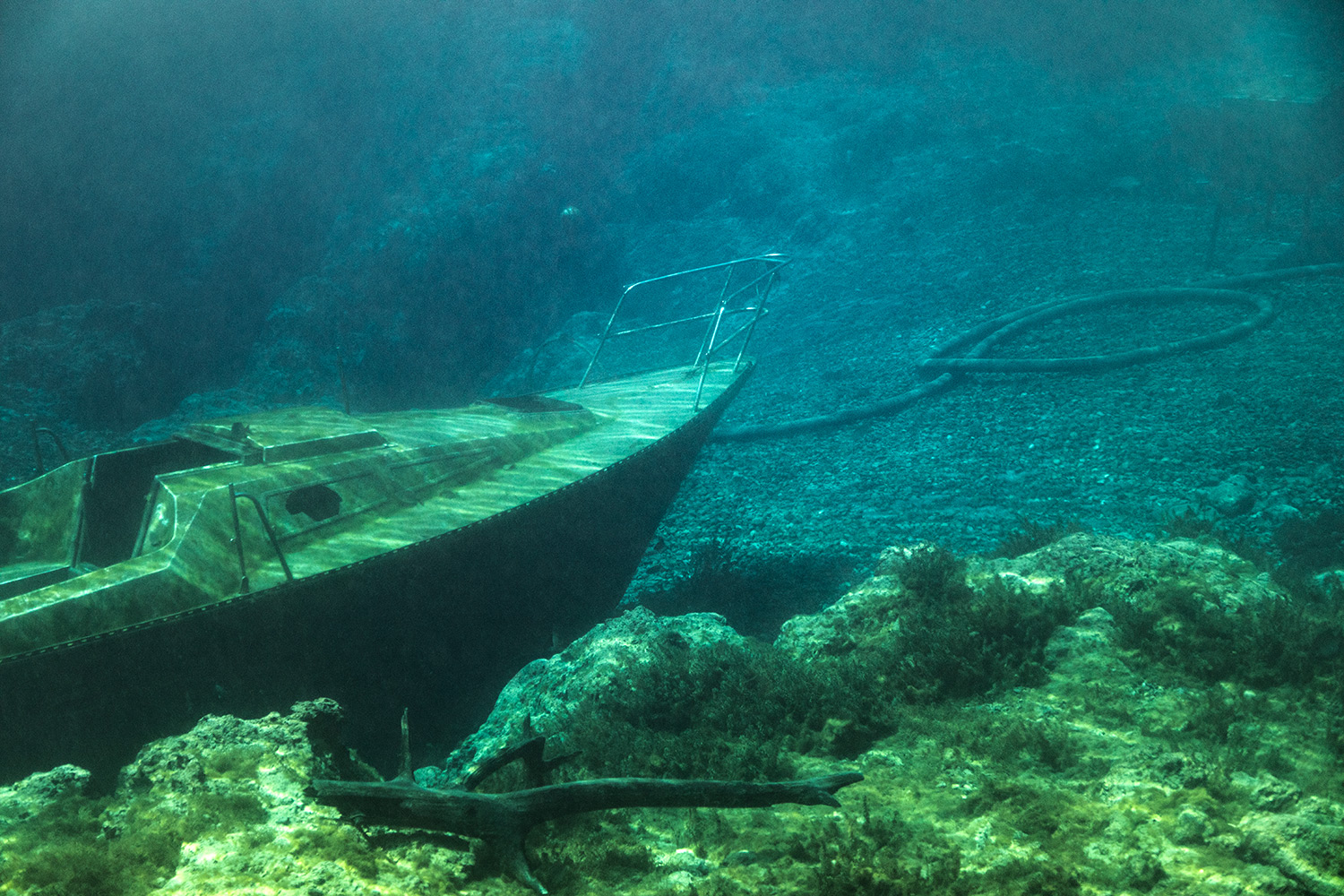 Check out these natural springs in Northwest Florida that are only a short drive from your vacation home on the beach in Destin or along 30A.
Ponce De Leon Springs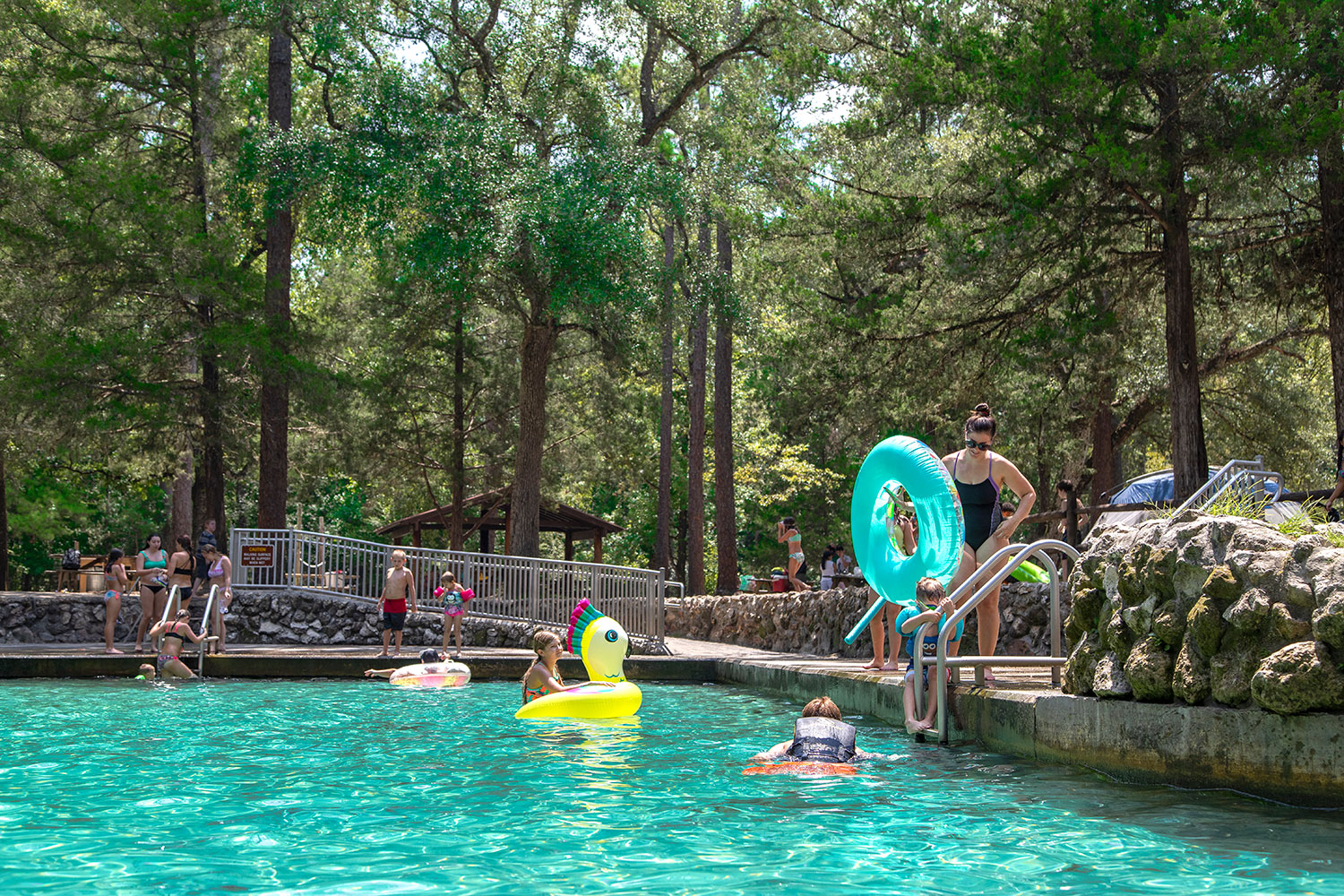 2860 Ponce De Leon Springs Rd, Ponce De Leon, FL 32455 / 850-836-4281
Named for a Spanish explorer, who allegedly led his Florida expedition searching for the fountain of youth, Ponce De Leon Springs is an attractive destination. Who knows, maybe this spring actually is the fountain of youth, as you will find yourself shedding years after taking a fun and refreshing dip in these clear waters. Smaller than Morrison Springs, this natural body of water produces an average of 14 million gallons per day. It provides a beautiful setting for swimming and enjoying the outdoors. In addition to the spring, this park offers grills, pavilions, nature trails for guests to enjoy.
Vortex Springs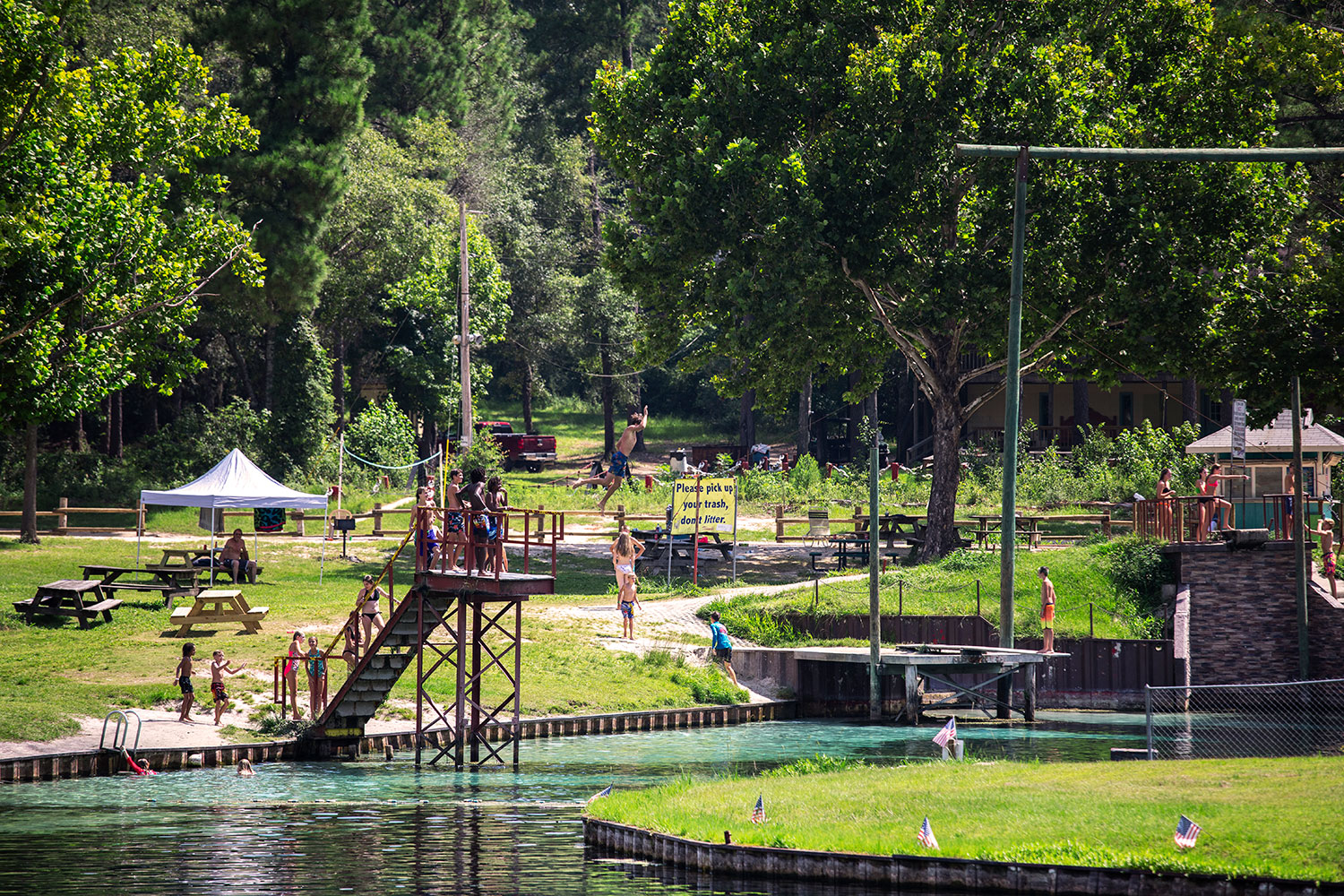 1517 Vortex Springs Lane, Ponce De Leon, FL 32455 / 850-836-4979
Also located in Ponce De Leon, Vortex Springs is a hot spot for families, divers, and outdoor adventurers. One aspect that makes Vortex Springs stand out as an incredible day-trip destination is that if offers cave diving. Both novice and experienced divers will enjoy exploring the underwater world of this freshwater spring. Divers will find two underwater training platforms and a cave entrance 58 feet below the surface. If you have wanted to get your scuba diving certification, this is a great way to check that item off your bucket list! The on-site dive shop provides rentals for visitors, including masks, suits, and other accessories.
Morrison Springs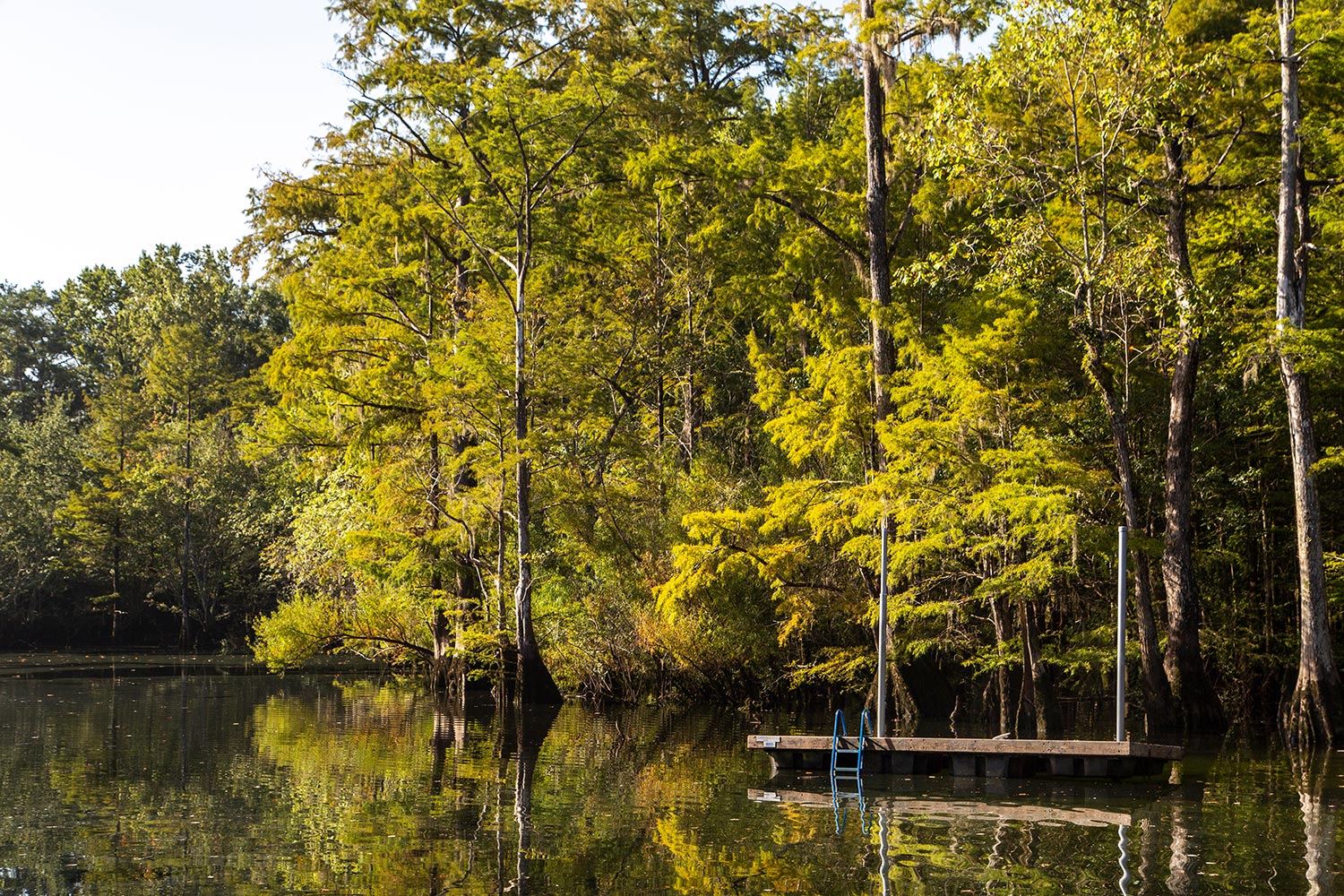 874 Morrison Springs Rd, Ponce De Leon, FL 32455 / 850-892-8108
Morrison Springs is located only a little over an hour from Destin, making it the ideal destination for a quick and easy day-trip. With a diameter of 250-feet and an average of 48 million gallons of water, this natural spring is a popular day spot. This spring is home to three separate cavities, one of which is about 300-feet deep! Its deep, clear, and clean water makes it a fun spot for both scuba divers, swimmers, and boaters. For this reason, all recreation users should be aware of each other for the safety and fun of all spring-goers. Morrison Springs is a great place for family and friend gatherings, as the surrounding park features boardwalks, a diving dock, a boat ramp, and picnic pavilions.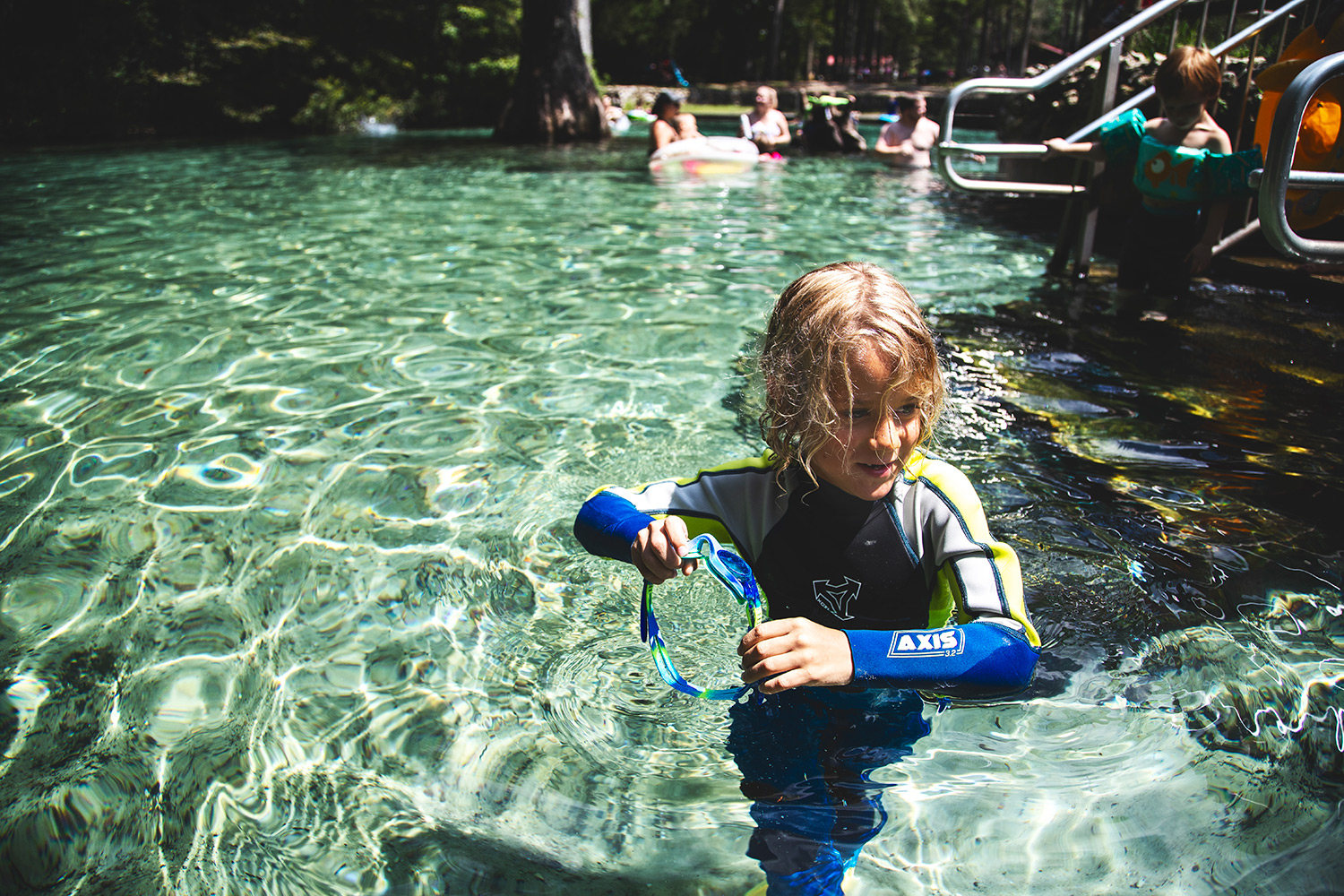 Of course, these are only a few of the springs located in the Northwest Florida area. Other nearby springs include the Williford Spring and Blue Spring on Econfina Creek. Whether you decide to check out the springs mentioned here or find another spring destination that tickles your fancy, a visit to any spring will only add to your vacation fun.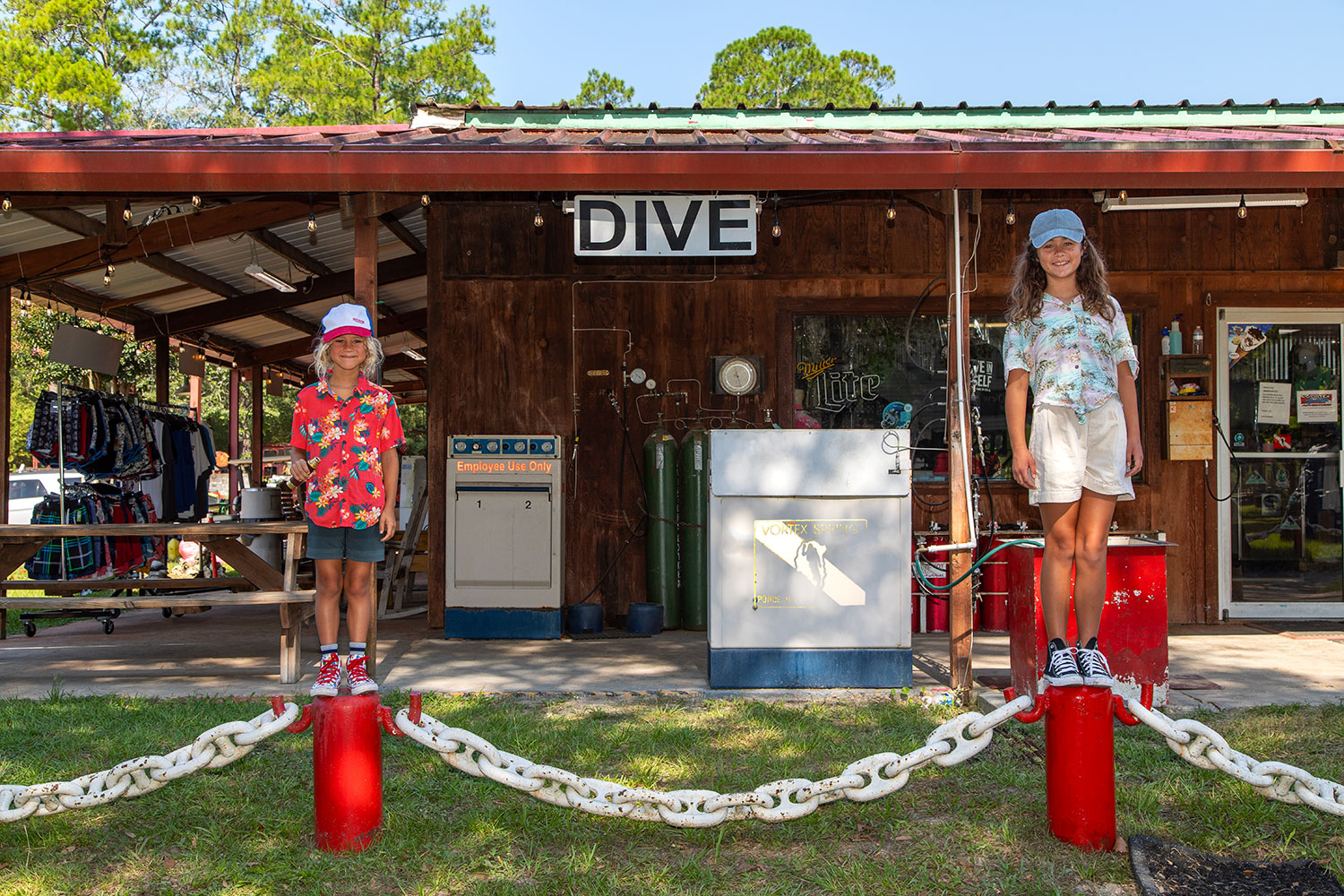 Because the springs are located so close to Destin, you can take a morning saltwater dip at the beach, hit the road to the spring and hang out for a few hours, and be back at your Ocean Reef Resorts vacation rental by dinner time. It sounds like the perfect vacation to us!