Posted on 4/7/2023
Nestled on Florida's Panhandle, the Emerald Coast boasts award-winning beaches along the Gulf of Mexico, including Destin, Scenic 30A in South Walton, and the lively Panama City Beach. With white sand and emerald-green waters, this coast offers a unique charm with warmer and clearer waters than other coastlines. While some surfers might dismiss the waves here, locals know better. The Emerald Coast has great surf spots with consistent waves, and when the Gulf's weather kicks up, the surf can be impressive—think Waikiki-esque with shoulder-high rollers perfect for longboarding. The Emerald Coast may not be radical, but it offers untapped surfing experiences for thrill-seekers and water sports enthusiasts alike.
Enter Ben Gravy, the internationally renowned, quirky, surf-spot-finding guru. With 178K Instagram followers, 1.9K videos, and 175K YouTube subscribers, this ride-or-die surfer pushes the sport's limits. With legendary drop-ins and jaw-dropping content, this bushy, bushy blonde hair-do-wearing, self-proclaimed Semi-pro Novelty Wave Surfer recently set his sights on the Emerald Coast's serene green waters, specifically Panama City Beach, in search of the longest wave. And oh brother, did he find it, solidifying the region's untapped and radical potential for surfers and adventurers.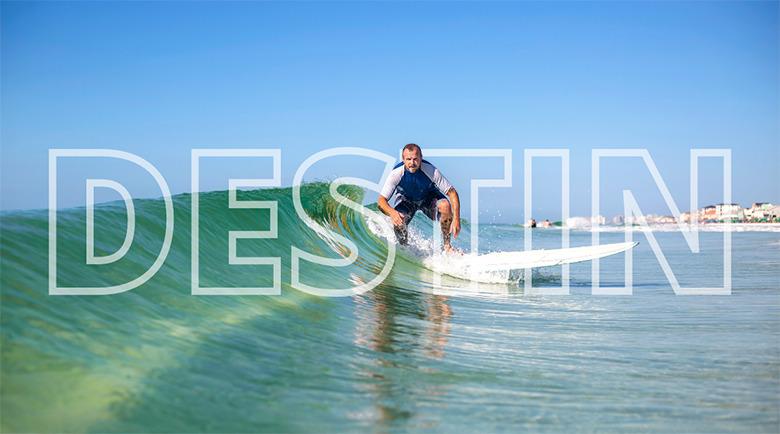 Did you know that, contrary to popular belief, you can surf in Destin? Yep, it's true! It may not be the gnarly waves of Oahu, South Africa, or California, but it's still a fun spot to catch some waves. So, what's the surf like in Destin? We sat down with local surf legend and owner of Fluid Surf Shop, Tim Carr, to find out.
Ben's epic wave-hunting journey is filled with anticipation, walking, and waiting, all leading to the discovery of the famed longest wave in Panama City. Beating Slater's wave machine in sheer distance and offering a near-perfect barrel, this wave is 100% free and stoke-inducing. Check it out for yourself on his YouTube channel.
Warm, inclusive, and playfully enthusiastic, Ben takes viewers along on his sun-kissed, salty-skinned quest, sharing the fascinating story of Screamer Point. It all started in 1992 with the Sea Screamer Dolphin Cruise. Cruising along Panama City's Grand Lagoon, the Sea Screamer's wide tail end, combined with shallow waters and proximity to the shore, creates an accessible, perfect, long wave that can get the stoke level to 110%.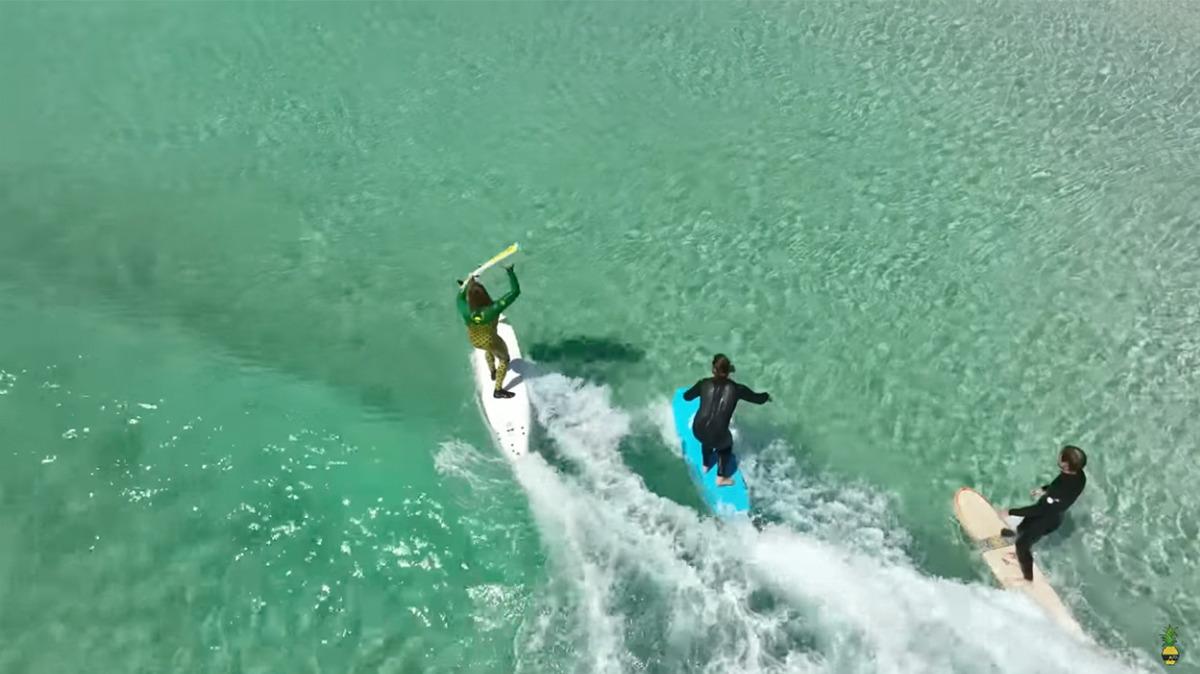 Watching the video, you'll see Ben and three others riding the wave—a total of four surfers up on the wave at once! At one point, a surfer pulls out of one wave into another just as strong, showcasing the exhilarating possibilities.
To experience this yourself, coordinate with Sea Screamer's crew to be in the right place at the right time. Be sure to check out Sea Screamer's Website for schedule times.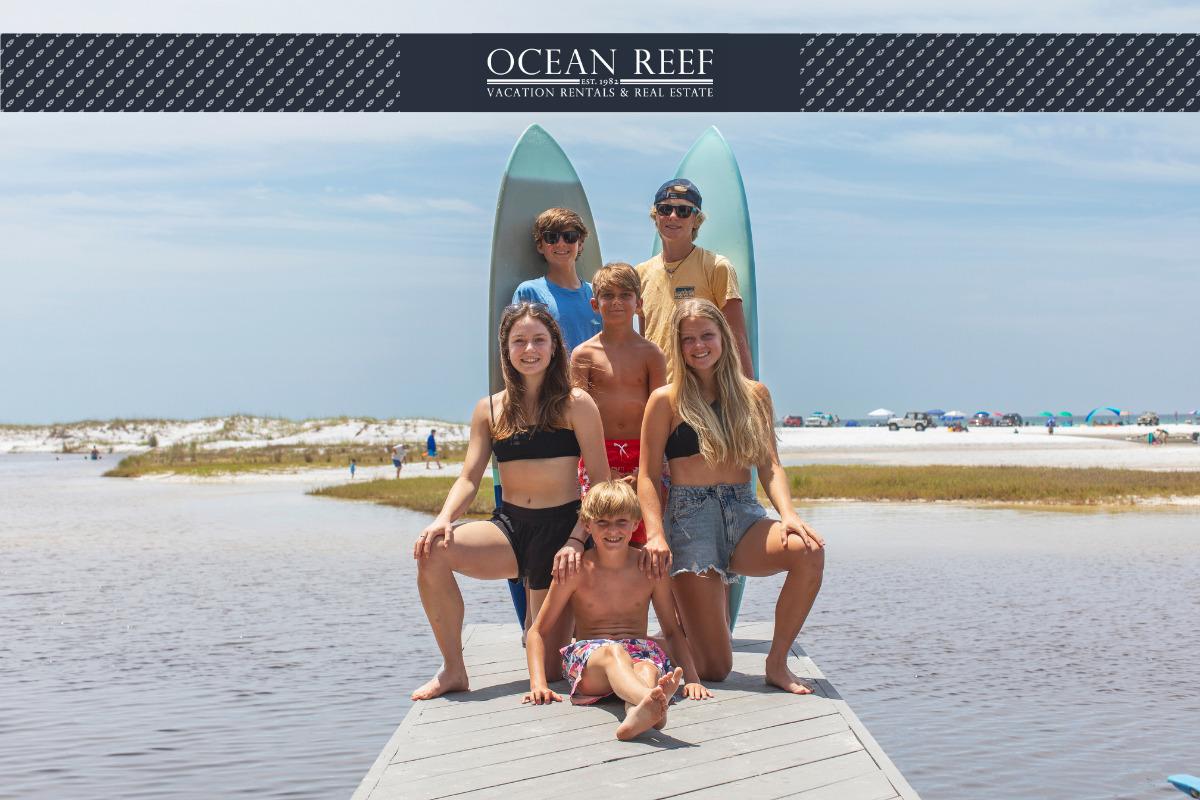 Ready to plan your endless summer full of playfulness and excitement? Check out "surf shack" options in and around Panama City Beach. Catch a wave at Sea Screamer's Point, and you'll be having the longest, most thrilling "board meeting" ever!