Posted on 6/16/2023
Playing games on the beach is nothing new. From beach volleyball to throwing a frisbee or football, being active at the beach is a traditional pastime when hitting the sandy shores. What is new, though, is the fast-paced, pickleball-like game called Riftball. Riftball is taking over beaches everywhere, and our sugary shores right here on Destin's Emerald Coast aren't immune to this cool beach activity!
If you haven't yet heard of Riftball, we have all the details for you. Like pickleball, it is a paddle game in which players rally a ball back and forth over a net. The main difference is that there are actually two nets—one on the top and one on the bottom—for twice the fun! Players get to choose the boundaries of the game, creating more flexibility than a traditional pickleball court. In fact, flexibility is a key component of this unique game. You can modify the rules of gameplay, compress or spread the nets to adjust the playing area, and simply make the game your own. Its portable construction is also handy for setting up and taking down any time, anywhere. Another reason it's quickly becoming a beach favorite!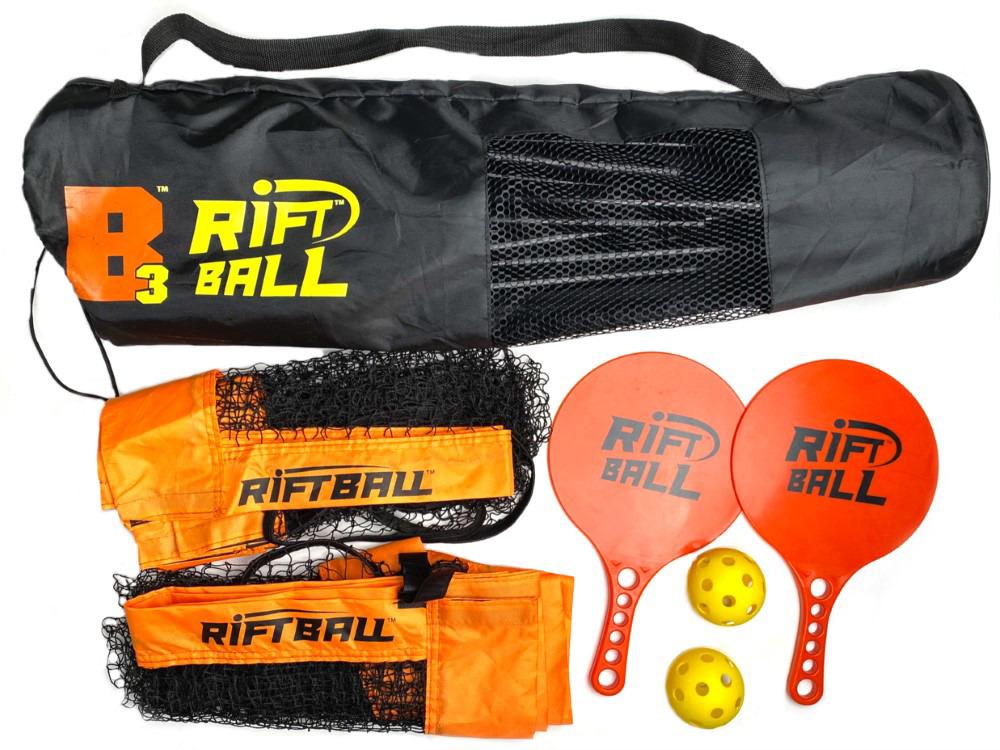 The Riftball game comes with a dual-net, lightweight metal frame that is easy to set up and take down. It includes two nets, two Riftball game paddles, two wiffle balls, and a convenient carrying bag to keep everything in one place.
One thing locals and vacationers love about this game is the fast-paced competition that it provides when spending a day at the beach. Like ping-pong, tennis, or any other net game, Riftball keeps participants both focused and on their toes. You have to be dialed into the ball but ready to react at a moment's notice. It's also meant to be enjoyed by more than just those playing. Cheering on your friends and family is a great way to enjoy your time together and make lifelong beach memories. Adding in a team aspect or tournament-style play can add to the fun.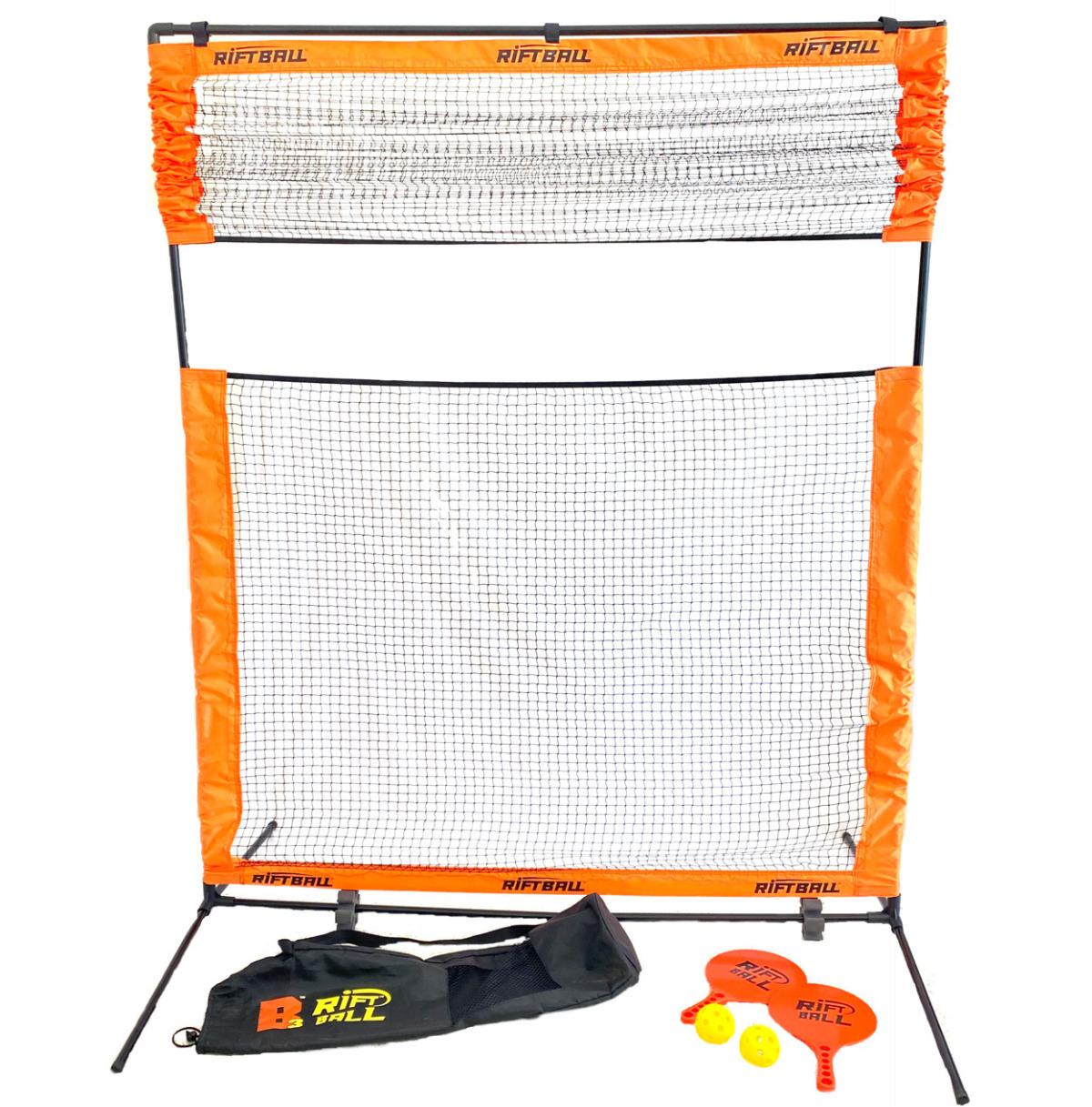 And one more thing—when you play on the sandy beach, you get to enjoy competitive fun and a top-notch workout. Everyone knows running through sand is no joke on those calves! Nothing like getting in your exercise at the beach instead of a stuffy gym.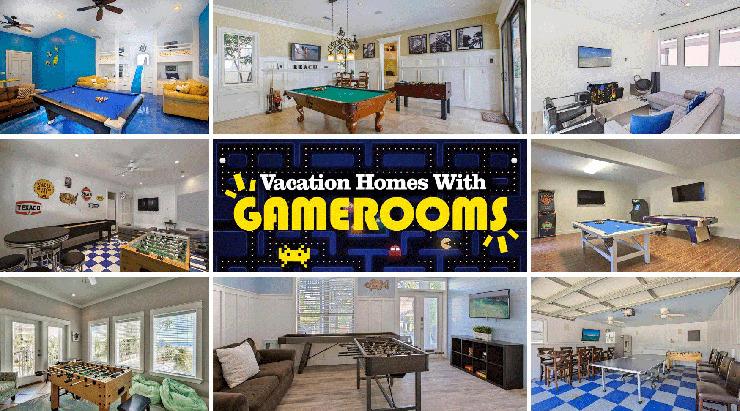 If you're looking for a vacation that exceeds your expectations, you will need a little more than the sun, sand, and beach. Check out these featured 16 Destin vacation homes with game rooms to find out which is right for you and your vacation!

Have a Destin or 30A beach vacation coming up soon? Join in on the Riftball action. Riftball games can be purchased on several retail sites, including Bean Bag Bucketz, Amazon, Walmart, and more. Be sure to bring your game with you to the sandy beach. But don't forget it's the anytime, anywhere game, and you can use it once you go home as well. After vacation, bring the fun with you wherever you want—whether you're tailgating, camping, or hosting a neighborhood block party.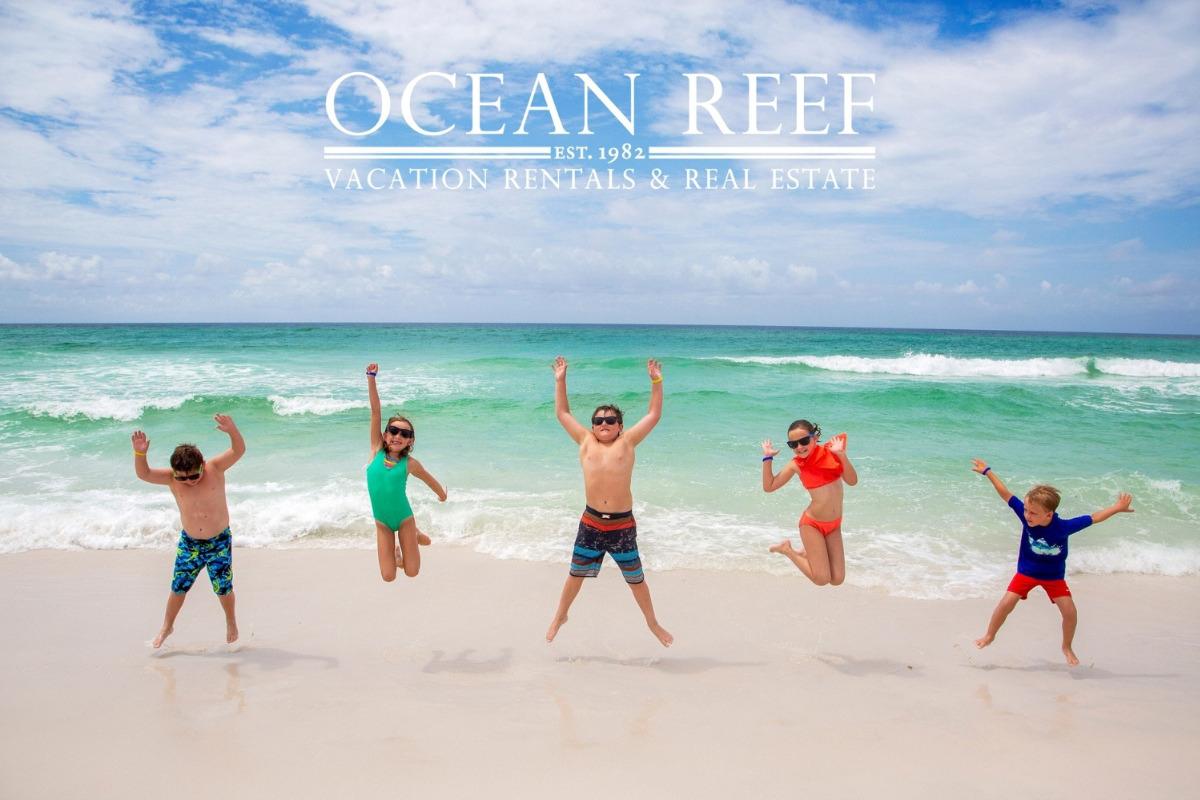 If you haven't planned your Emerald Coast getaway, browse our Destin vacation rentals to check availability and book your stay. Many of our homes and condos are right on the beach, making it as simple as ever to haul your lightweight game with you to the water's edge. Happy Riftballing!