Posted on 3/5/2021
Southwest Airlines just joined the Emerald Coast fan club! Now, you have even more options for traveling to this beautiful paradise. No more excuses for putting off that beach trip!
In February 2021, the Destin-Fort Walton Beach Airport (VPS) announced that Southwest Airlines had joined their team with new flights beginning in May 2021. In a press release, Andrew Watterson of Southwest Airlines is quoted as saying, "We're bringing additional access to the beaches of Northwest Florida just as winter-weary families begin to dream of warm summer escapes in wide-open places."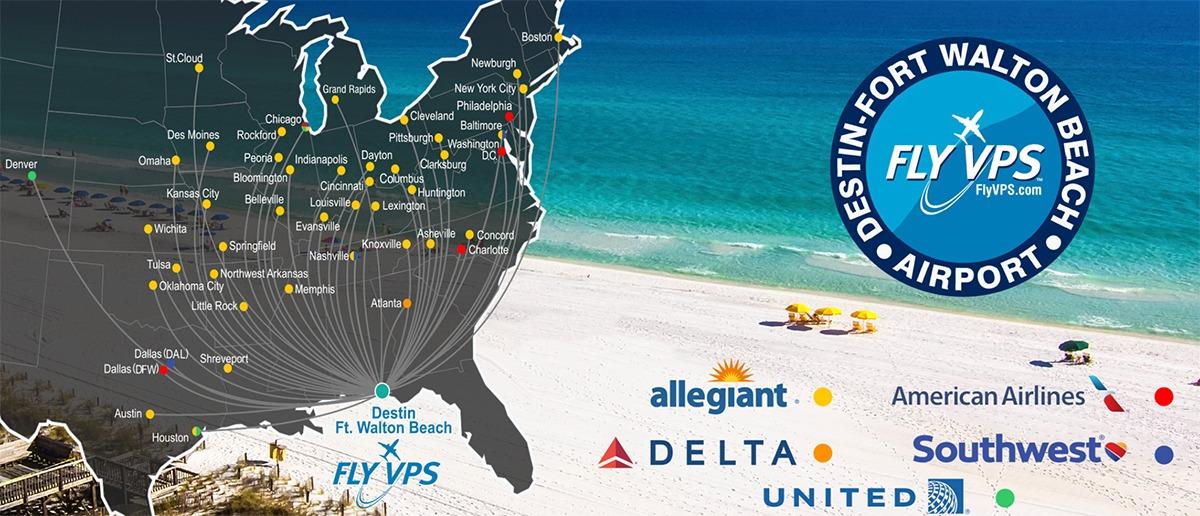 For those ready to book a beach vacation, Southwest's affordable flights to Destin are an exciting addition to the area. On May 6, Southwest will begin daily, direct routes to Nashville, TN (BNA); Dallas, TX (DAL); and Baltimore, MD (BWI). These one-way fares will be as low as $69 and $79. In June, Southwest will add service to Chicago, IL (MDW), which will also boast fares as low as $79. Not too shabby for a trip to one of the prettiest places in the country! With these rates, you'll hardly have to factor travel costs into your budget.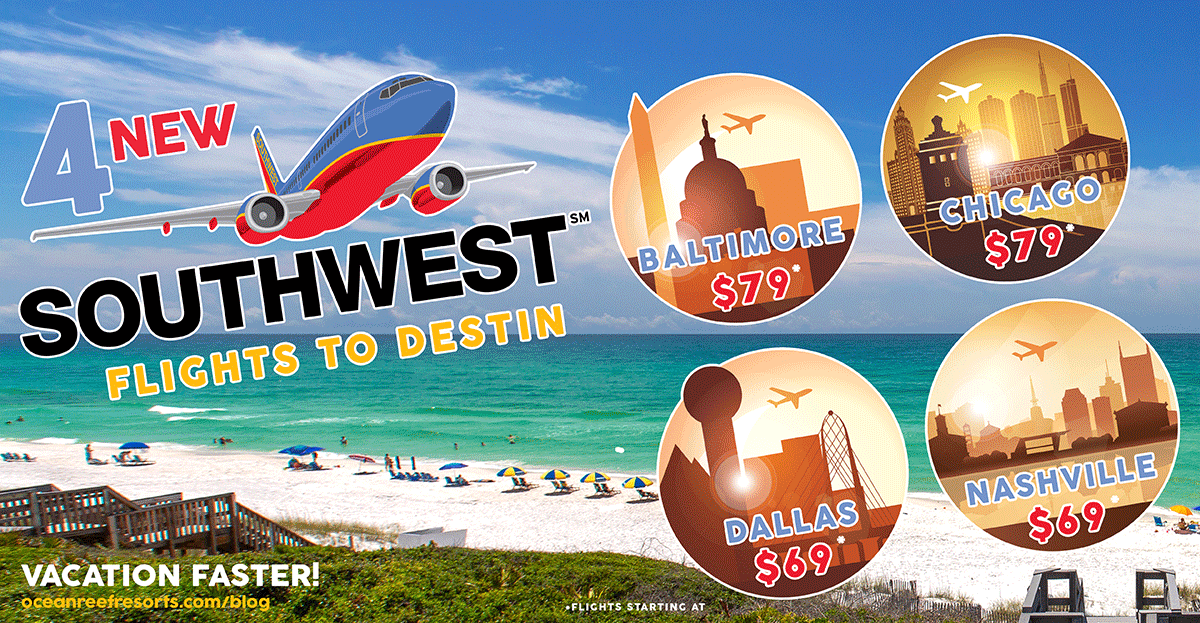 New service routes also mean greater mobility for Northwest Florida locals. Residents will have convenient and affordable access to these destinations, whether for work or vacation. The VPS staff, including Airport Director Tracy Stage, is excited for the future at VPS with Southwest on board. Stage said, "We are in full-tilt celebration mode and thrilled to welcome Southwest to the VPS family. The daily direct service will bring enormous economic impacts and provide great travel options for our community and businesses."
With such easy access to the beach, you can focus on planning the more fun parts of your vacation—like picking your dates, exploring vacation rentals, and scoping out activities. If you need somewhere to start, here's a quick guide to get your gears going:
Destin—The "world's luckiest fishing village" is consistently voted as the best Southern Beach and a top family destination by Southern Living. Destin combines a laidback beach vibe with an adventurous spirit. You're never far from the crystalline coast, but you're always close to off-shore activities and fun, as well.
South Walton (Scenic Highway 30A)—Made up of more than ten small, quintessential beach towns, South Walton gives off a more low-key and relaxed vibe than Destin. You won't see high-rise condos here; instead, you'll find family-friendly homes and cozy vacation rentals. Walkability is a key feature of 30A, allowing you to stay in a laidback, vacation state-of-mind.
Panama City Beach—"Fun" is the word that comes to mind when thinking of a Panama City Beach Vacation. There are tons of things to do, impressive beaches, great shopping, and amazing restaurants. Pier Park is a must-visit shopping and entertainment destination when vacationing here.
Beach—relax under a colorful umbrella, work on your tan, build sandcastles, snorkel, paddleboard, play frisbee, sip a tropical cocktail on the sand, watch a beach sunset… the possibilities are endless!
Outdoor Activities—get in touch with nature by checking out the rare coastal dune lakes, hiking, kayaking, biking the nature trails, and more.
Indoor activities—take advantage of the area's highly rated spas and salons, climb some rocks at Rock Out Climbing, catch a new movie at Grand Boulevard's Ovation Theater, shop 'til you drop at beachy boutiques, or visit the Gulfarium Marine Adventure Park.
Shopping and entertainment destinations—visit restaurants, shops, and events at HarborWalk Village (Destin), Destin Commons (Destin); Grand Boulevard (Miramar Beach), Silver Sands Premium Outlets (Miramar Beach), The Village of Baytowne Wharf (Miramar Beach), or Pier Park (Panama City Beach).
Spring—enjoy the beaches with no summer crowds, low humidity, comfortable temperatures in the 70s, and reduced vacation rental rates.
Summer—in addition to cooling off at the beach, peak season offers the most to do on the Emerald Coast with live concerts, outdoor events, and fun festivals.
Fall—like in the spring, avoid beach crowds, bask in comfortable temps and no humidity, get reduced rental rates, and swim in waters that stay warm until November.
Winter—migrate south for the winter and take advantage of the lowest rates and smallest crowds during this time of year.
Now that you have more flight options to the Destin-Fort Walton Beach Airport (VPS), it's time to get planning your trip to the coast. Let us know if you need help booking a vacation rental or finding fun activities to do!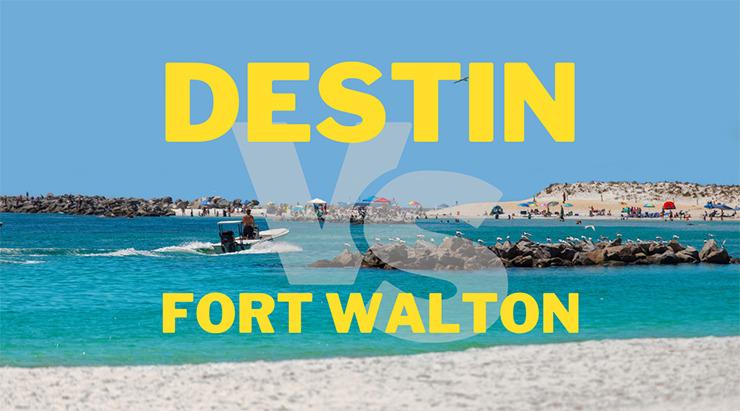 Separated by a 7.5-mile stretch of crystal white sand on the undeveloped part of Okaloosa Island, which is part of the National Seashore, each location offers a distinct beach experience, activities, and accommodations. Let's dive into a bit about each.