Posted on 6/12/2018
Many of our new Ocean Reef Resorts guests and even some of our Destin vacation veterans who have been visiting us for years want to know which area attractions are the best. We have composed a list of the most popular, most asked about attractions that are offered in Destin and along the Emerald Coast. We have composed a list of the Top 10 Destin Attractions based upon the amount of inquiries our rental vacation specialists receive, guest feedback and extensive data from our websites. We have also included data gleaned from TripAdvisor, US News and the Travel Channel. Here is a quick snap shot of each one with a countdown to number one!
The Destin History and Fishing Museum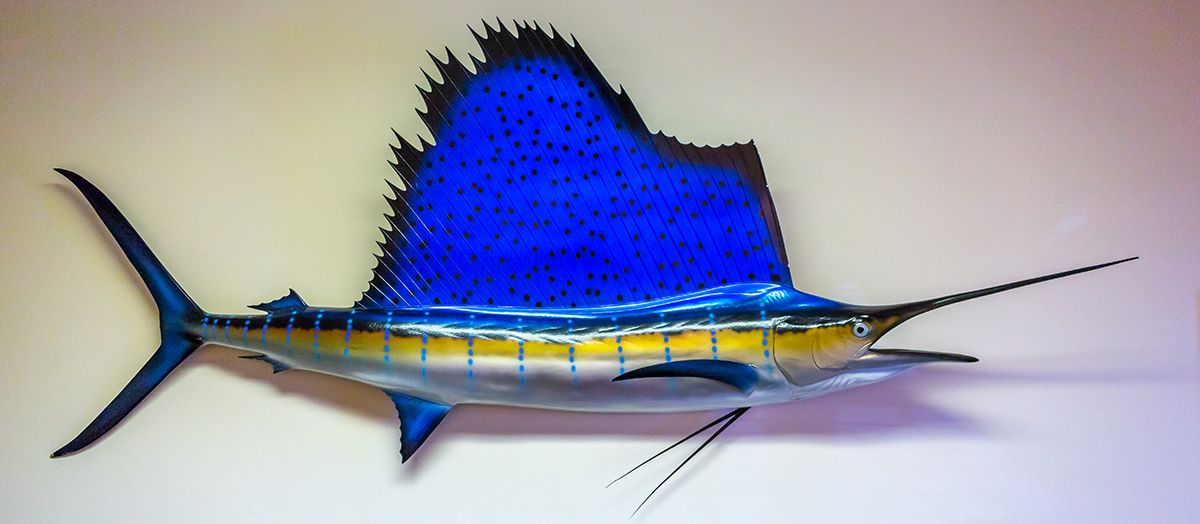 Top Destin Attraction #10
The fabulous fishing history of Destin helped it become known as "the luckiest fishing village in the world." It is a fascinating story and the Destin History and Fishing Museum tells it all with Indian fish arrowheads, photos of fishermen and early Destin scenes. "The Primrose", the oldest seine net fishing boat in existence which was built in 1925, is on display here along with antique rods and reels including one that was custom made for use by Earnest Hemingway. Dazzling displays of native fish are mounted on a wall 100 feet long. TripAdvisor reviews give it a four and one half star rating. Ocean Reef Resorts guests receive one free admission with the purchase of each ticket.
Gulfarium Marine Adventure Park
Top Destin Attraction #9
TripAdvisor gives this "adventure" a Four Star Rating thanks to shows featuring dolphin, seals, sea lions, sea turtles, stingrays and even alligators! The Dolphin Star is particularly popular since these frolicsome mammals provide fun splash-filled entertainment. Dockside hands on encounters allow visitors to play, laugh and learn about these curious spirited creatures.
Destin Commons
Top Destin Attraction #8
This giant pedestrian friendly retail complex features specialty shops, clothing boutiques, restaurants and bars. Turrets, fountains and the architectural design make it resemble a lovely European village that also celebrates seasonal festivals. Destin Commons has consistently been voted "Best Shopping in Destin" by readers of Emerald Coast (EC) Magazine over the years.
Silver Sands Premium Outlets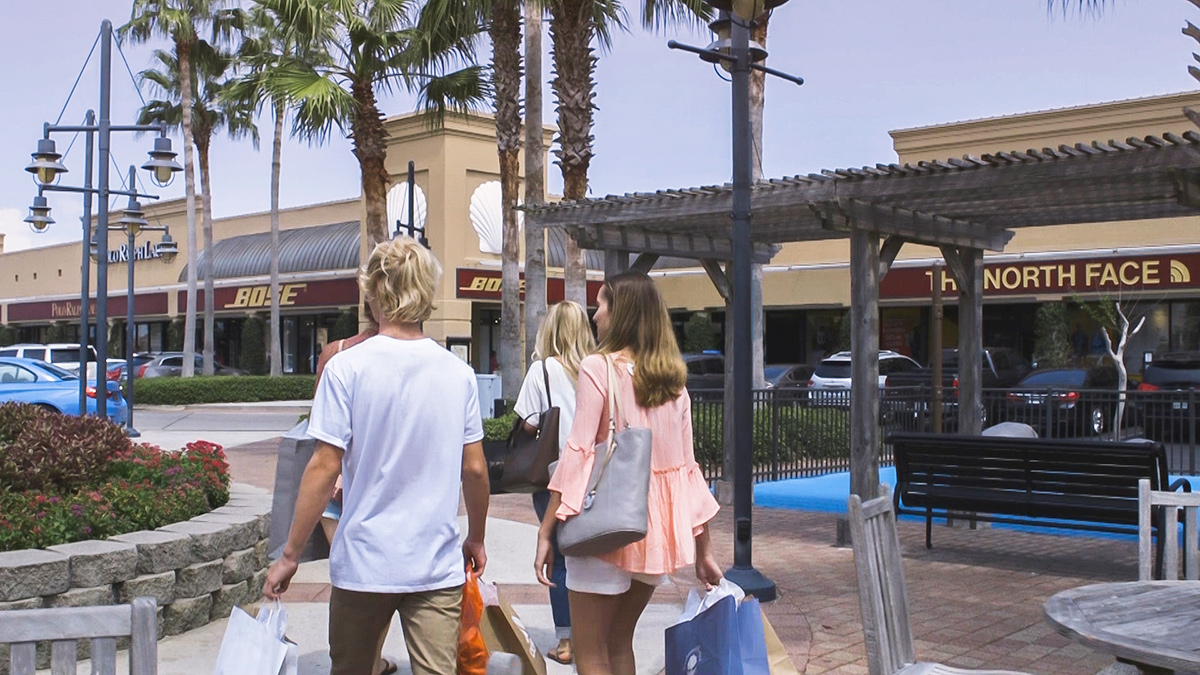 Top Destin Attraction #7
This premier shopping destination is one of the largest in the nation. There are 110 designer stores here that offer discounts from 25% to 65% off regular retail prices. Name brands include Ralph Lauren Polo, Coach, Michael Kors, Tommy Hilfiger, Ann Taylor, Bass, Brooks Brothers, Columbia, Dooney & Bourke, Cole Hahn, Eddie Bauer, Levis, Movado, Nike, Saks off Fifth Avenue, Under Armour, Waterford Wedgewood and Zales to name a few.
Crab Island
Top Destin Attraction #6
Enjoy a big boat party at Crab Island near the Destin Bridge on the bay side. This now permanently submerged sandbar used to be above water and was a favorite place to catch crabs at low tide. Over the years boaters flocked here to fish and enjoy the crystal clear waters while watching dolphin frolic nearby. Now it has blossomed into a natural phenomenon where people anchor, party, visit from boat to boat and wade in water that is usually only two to four feet deep. Hundreds gather here daily during the warmer months enjoying the scene while listening to music sometimes simulcast on radio stations, eating, drinking and having fun. Ocean Reef Resorts visitors receive reduced rates at LDV for pontoon boat rentals at nearby Harborwalk Village.
Village of Baytowne Wharf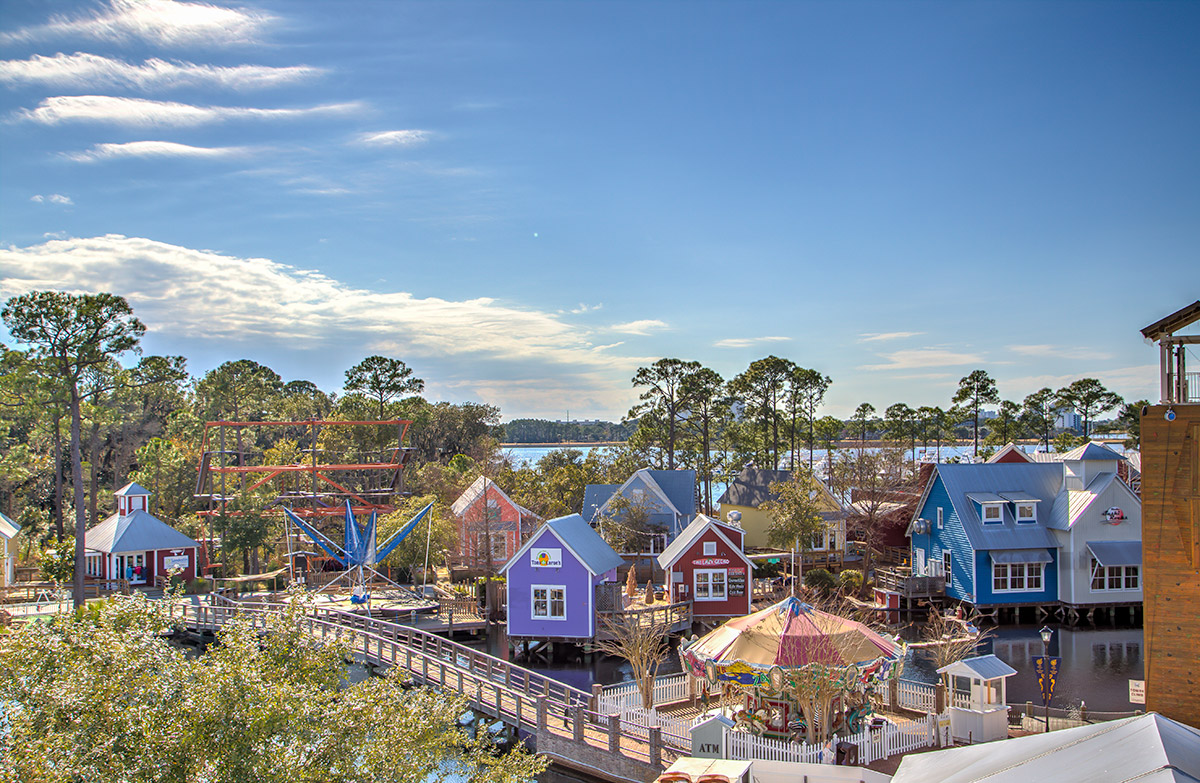 Top Destin Attraction #5
This Disneyesque Version of the charming French Quarter in New Orleans is clean, safe and family friendly. It is located on Choctawhatchee Bay in Sandestin near the yacht club with a long wharf for fishing and relishing spectacular sunsets over the mirror-like water from late spring till early fall. This picturesque village features numerous restaurants of all kinds, lively bars, specialty shops, fun seasonal festivals all year long, free outdoor concerts, fireworks and delightful diversions. Kids of all ages enjoy zip lines, rock climbing, towering obstacle courses, video arcades, laser mazes and an old fashioned carousel ride. Google Reviews give this place a Four and One Half Star Rating.
Destin Harbor Boardwalk/Harborwalk Village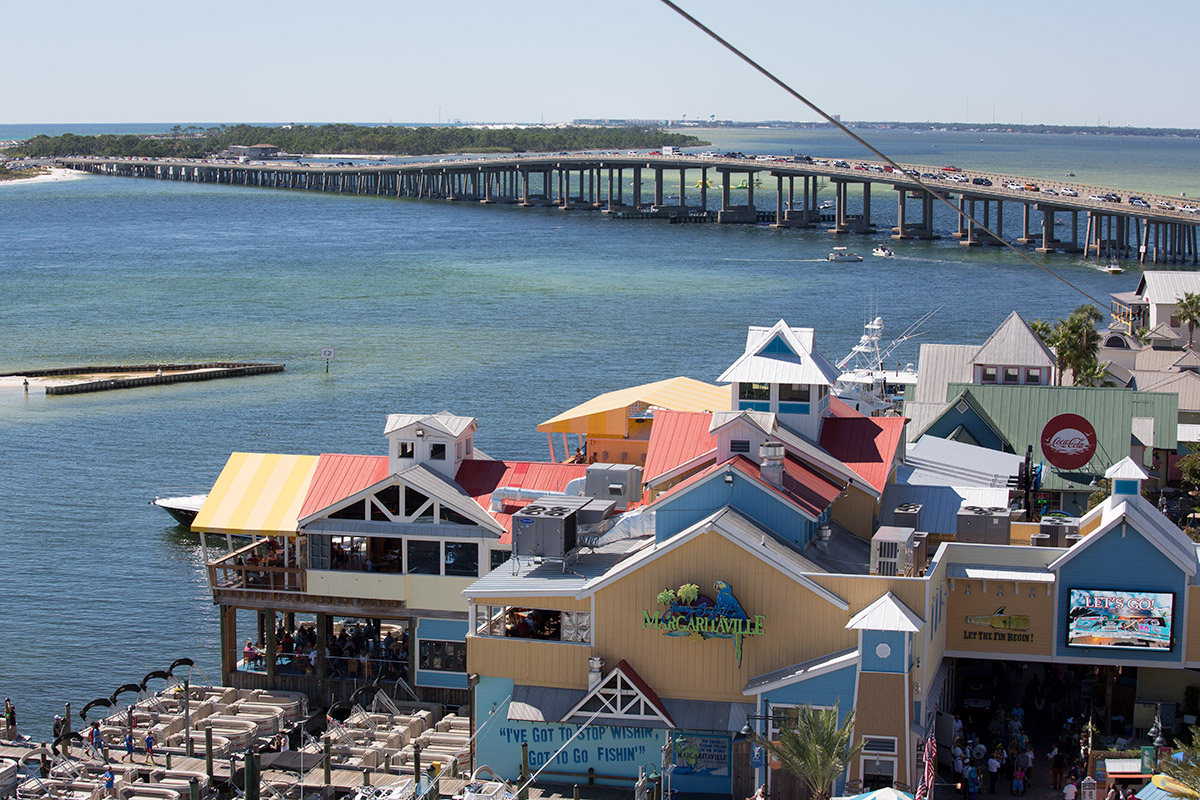 Top Destin Attraction #4
The boardwalk on Destin's Harbor includes the new Harborwalk Village. The stunning setting overlooks East Pass, the beautiful bay and glistening gulf in the distance. It is home to the largest private charter fishing fleet in the entire nation so you may watch the fishermen unload their boats or go out on an angling adventure of your own. The village is filled with waterfront restaurants, friendly bars and specialty shops. Seasonal festivals abound here with fantastic fireworks choreographed to music. Ocean Reef Resorts guests receive reduced rates and freebies at Harborwalk Village through our complimentary Reef Rewards program from purveyors of water recreation craft, dolphin cruises and boat trips.
Destin Track
Top Destin Attraction #3
The Destin Track Family Recreational Center provides a dazzling carnival type atmosphere, which includes a colorful carousel, a Ferris wheel, Go Karts, a ride on an old fashioned train especially designed for kids, Spin Tops, Water Bumper Tube rides and a Video Arcade. A miniature golf course features giant sculptures of jungle animals for a fun tropical theme. There are also shimmering waterfalls and dark tunnels that you have to go through in order to follow your ball across the course.
Big Kahuna's Water & Adventure Park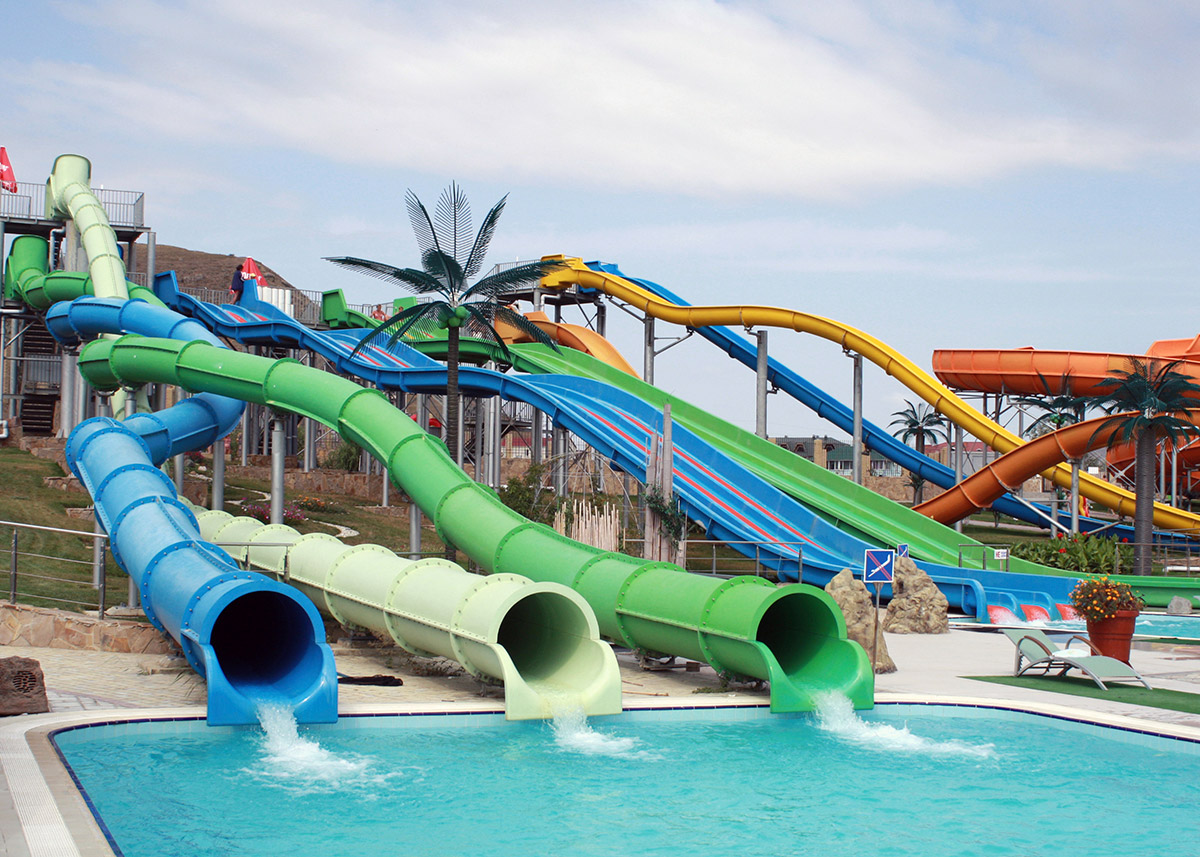 Top Destin Attraction #2
Big Kahuna's is a wonderful watery world complete with sensational slides, river tubing, simulated white water rapids, waterfalls, spurting fountains and big wave action. There are forty fabulous water adventures to choose from for all inclusive fun. They also have a raceway track with colorful, mock NASCAR race cars that zip around the large oval course. There are Thrill Rides for the brave. "The Cyclone" straps you into a harness that blasts you up to the top of an eighty-five foot tall pole in seconds. Once there you are sent twirling around in the air on a 160 foot wide propeller. "The Sky Coaster" launches you 100 feet into the air and then begins to swing sideways. This adrenaline rush ride swoops back and forth toward the ground at speeds up to 60mph. A miniature golf course features three lushly landscaped courses with eighteen holes each. This magical world is covered by an elevated jungle like canopy that includes beautiful flowers, sculpted trees and meandering trails which are a visual delight. Wooden bridges wind their way across gurgling creek while waterfalls splash down over rocks that delightfully enhance the tropical feel. Ocean Reef Resorts guests receive special reduced rates for the water park.
The Beach!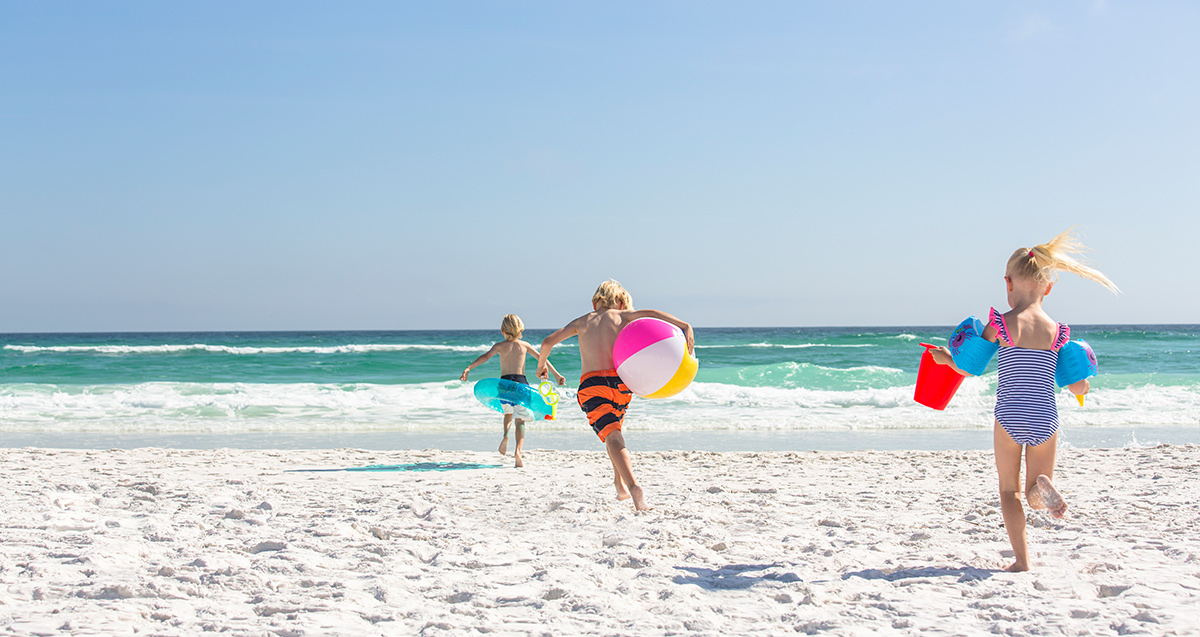 Top Destin Attraction #1
The absolute number one favorite attraction in Destin is the beautiful beach. The pure white quartz crystal sand provides a sugary shoreline that can be found in very few other parts of the world. The brilliant bright reflective quality of the powdery sand does not burn your feet and also makes the gulf glow like emerald jewels. This precious piece of paradise is famously known as the Emerald Coast for that reason!
Ocean Reef Resorts offers hundreds of distinctive vacation rentals from Destin to Miramar Beach and Scenic 30A near all of these top attractions. Make plans now to reserve a wonderful beach vacation and experience them yourself!