Posted on 6/25/2010
Destin is a beautiful place - known for far more than merely its sugar-white beaches and emerald green waters. Frequent vacationers to the Gulf Coast have helped Destin grow into a world-class shopping destination. With so many great stores and shopping locations, it can be hard to know where to begin. We chose to start with the most exciting outdoor mall on the Gulf Coast, Destin Commons.
Destin Commons sits on the corner of Emerald Coast Parkway and the Mid-bay Bridge road, right where South Walton meets Destin, and it's anything but common! This award-winning 500,000+ square foot shopping complex sits on 56 acres. It is the definition of the term Outdoor Lifestyle Center.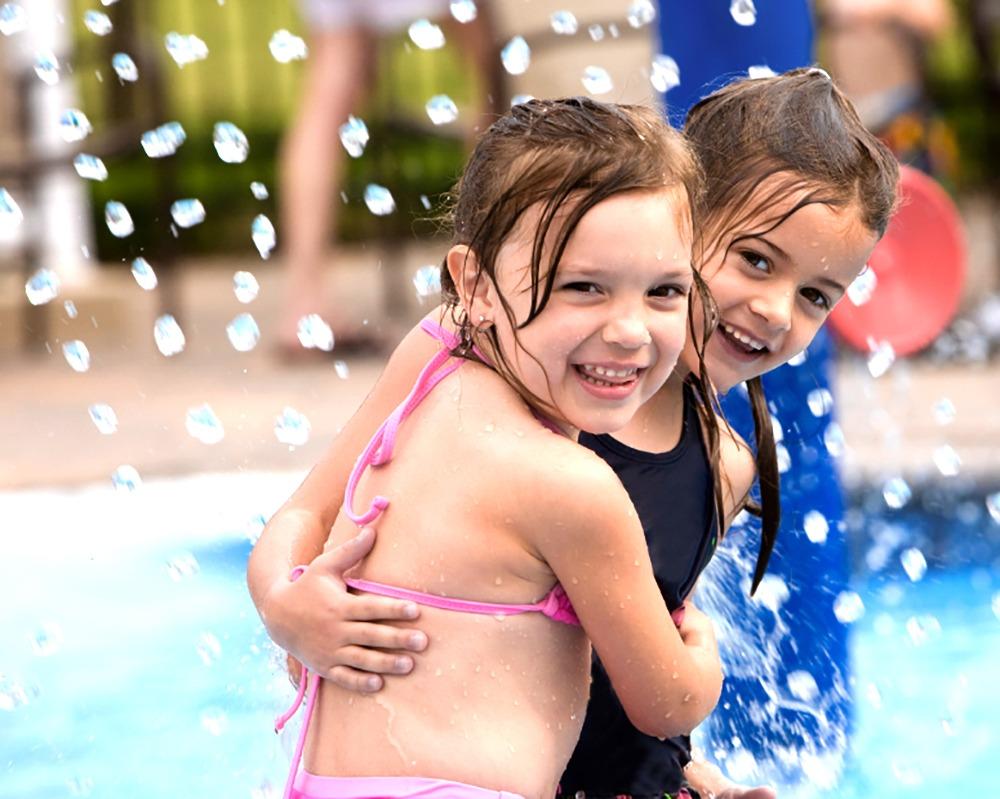 Created to look like an Old World Village, it hints to the architecture of locations in Disney World with clock towers, fountains, plazas, and a pedestrian-friendly, landscaped main thoroughfare. A huge Bass Pro Shops anchors the mall at one end, Belk's Department Store at the other, Uncle Bucks Bowling Alley on the new south expansion and state of the art AMC Destin Commons 14 Movie Theatre in the center. The Bass Pro Shops excursion is an adventure by itself complete with mounted fish and wildlife trophies, a giant shark, and live fish tanks for plenty of photo opportunities. The AMC 14 provides fourteen screens of theatre entertainment with Innovative Digital Sound and "Real D" for crisp 3D movies. Stadium Seating provides comfortable high-backed chairs which rise over a foot and a half above the row in front of you, with four feet of legroom to boot. Belk's is a full service, one-stop Department Store with a diverse inventory. There are an additional 95 stores, including everything you might like for Men's, Women's, and Children Wear stores. Additional stores include Home Furnishings, Decorative Arts and Gifts, Electronics, Sporting Goods, and Jewelry shops. This includes the hip H&M as well as the classic Southern Living Store. Uncle Bucks Fish Bowl & Grill is an expansive Bowling Ally, Bar, Restaurant, and event space that looks like the actual ocean inside! Lifesize Sharks, Tuna, Marlin, and more hang from the ceiling and reflect back aquatic, moving blue-green lighting that makes it a must-see! Hungry? There are 20+ restaurants and eateries available for Burgers, Hotdogs, Pizza, Sandwiches, Sushi, Smoothies, Ice Cream, Cookies, and Gourmet Chocolates!
Read more: What to do when it rains in Destin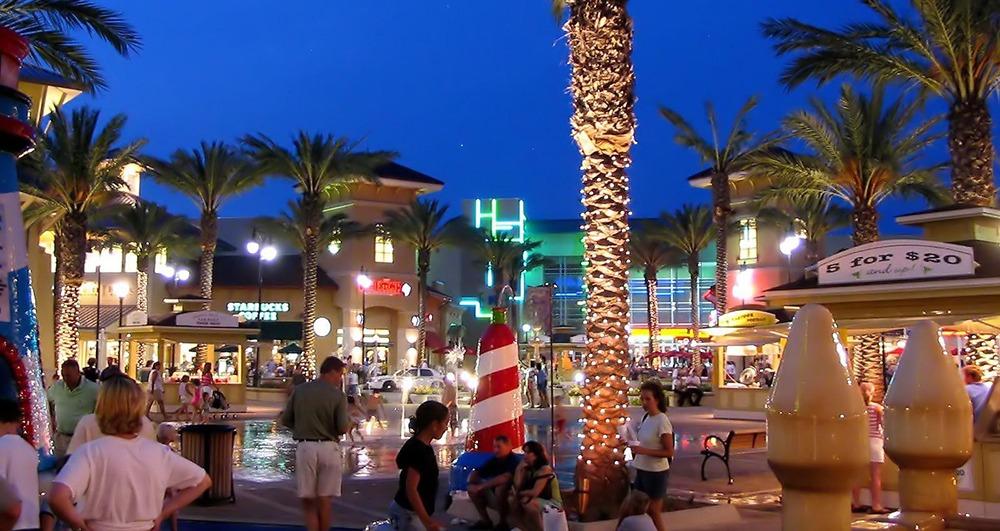 In the main plaza, 49 separate fountain heads pop up to provide a continually changing array of cool water sprays - where kids are encouraged to play. The family will also enjoy the old fashioned "Choo Choo" train that takes kids from one end of the village to the next. It's no wonder that Destin Commons has consistently won multiple awards every year since it opened in 2004. Voters have named it "Best in Destin" in Destin Magazine, "Best Shopping Center," and "The Best Place to Take Kids in Destin," according to Emerald Coast Magazine! Not to be missed: Smoke on the Coast – an awesome annual summer Barbecue festival! It takes place early in July and features fierce BBQ teams battling for the benefit of their favorite local non-profit.
Start planning your Shopping Vacation to Destin today! With so many places to shop, you can spend your entire vacation exploring the vast retail world of the Gulf Coast. For the serious shoppers, be sure to check back soon for more featured stores and retail locations. Ocean Reef features many vacation rentals near the Destin Commons and along the Gulf Coast. Whether you are searching for a Condo or Beachfront Home, consider booking your next Destin Vacation with Ocean Reef Resorts.