Posted on 1/12/2018
Since its inception in 2009, Bitcoin has become, if not a household term, at least one that many recognize. Whether or not you are a digital currency guru, chances are you have at least heard the word "Bitcoin" on the news, in newspapers, or from friends and family. However, if you find the concept a bit confusing or are unsure of what it is exactly, you are certainly not alone!
Bitcoin is a new cryptocurrency based on a mathematical formula that uses cryptography to ensure secure transactions, verify transfers, and monitor its creation. Its key characteristic, and part of its charm, is that it is decentralized. This means that no central bank or single institution controls the Bitcoin system. Bitcoins are created when individuals compete to solve math puzzles, called mining. Only 21 million Bitcoins may ever be created by miners. Bitcoins may be used to purchase goods and services, transferred online and through mobile apps, or bought and sold using different currencies in a Bitcoin exchange.
In 2017, the Bitcoin rate skyrocketed. Its current price as of January 9, 2018 stands at $14,708, while its all-time high reached an incredible $19,478. Though some individuals actively use Bitcoin as currency in the transaction of goods and services, many are buying bitcoins as an investment due to its recent rise in price, hoping it will continue to increase in value. No matter the case, it is clear that people are jumping on the Bitcoin wagon. 
At Ocean Reef Resorts, there are a number of beach vacation homes in Destin and South Walton, Florida that boast rental rates around one bitcoin!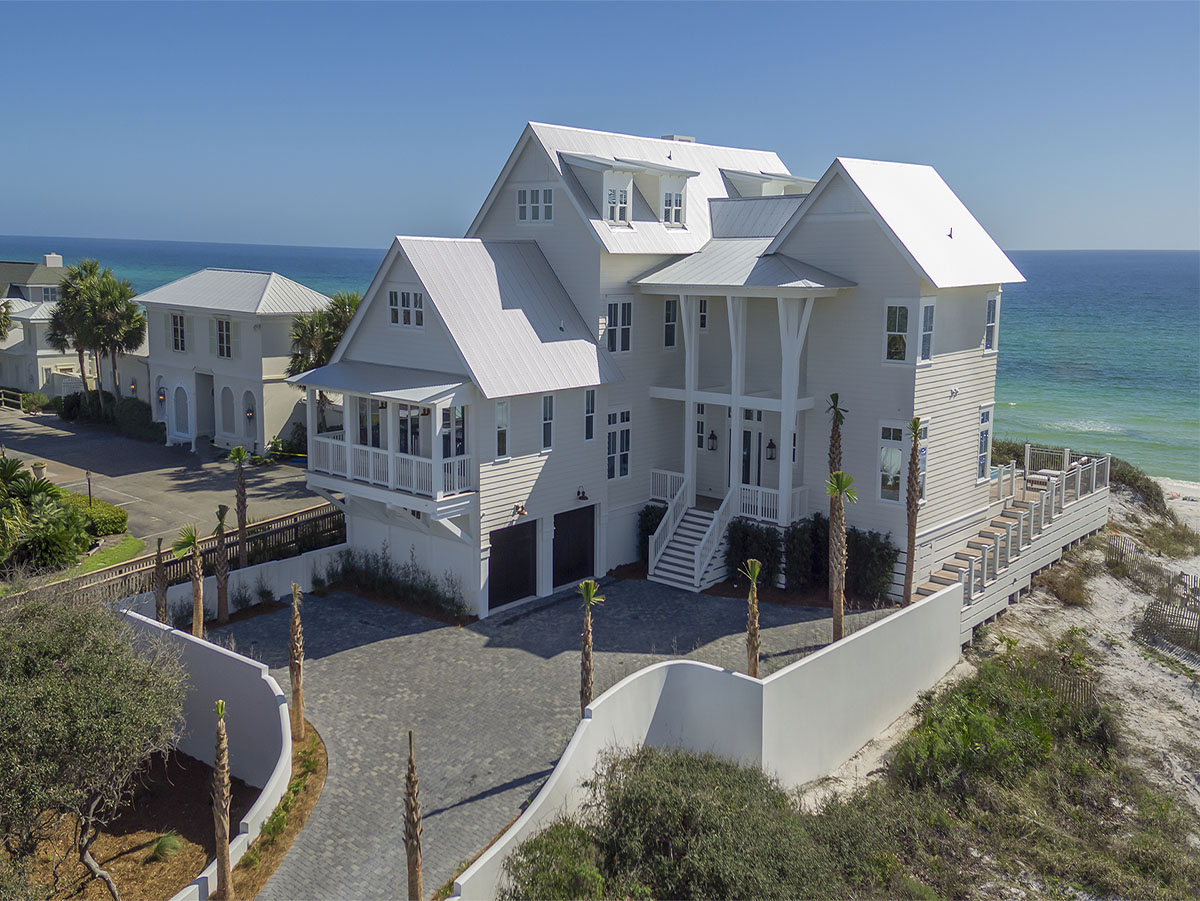 Located in the heart of Santa Rosa Beach, Florida, Reflections is a six-bedroom rental that combines a classic colonial style with 21st Century amenities. This Gulf-front home stands upon a sugary dune, giving way to spectacular views of the beach, South Walton shoreline, and glittering sunsets. Steps lead directly from the dune to the beach for instant access to the iconic, jewel-toned waters and crystalline sand that characterize the Emerald Coast. Key features include spacious living and dining rooms, kitchen with stainless steel appliances, master bedroom suite boasting a cathedral ceiling, guest bedrooms and a kid's bunkroom, den and media rooms, open sun deck with a private pool, and balconies overlooking the Gulf of Mexico. This home is a short distance from all of the scenic, coastal towns of 30A, the active Destin life, and the family-oriented Gulf Place. The price for this beautiful rental ranges from 0.67 to 1.3 bitcoin per week.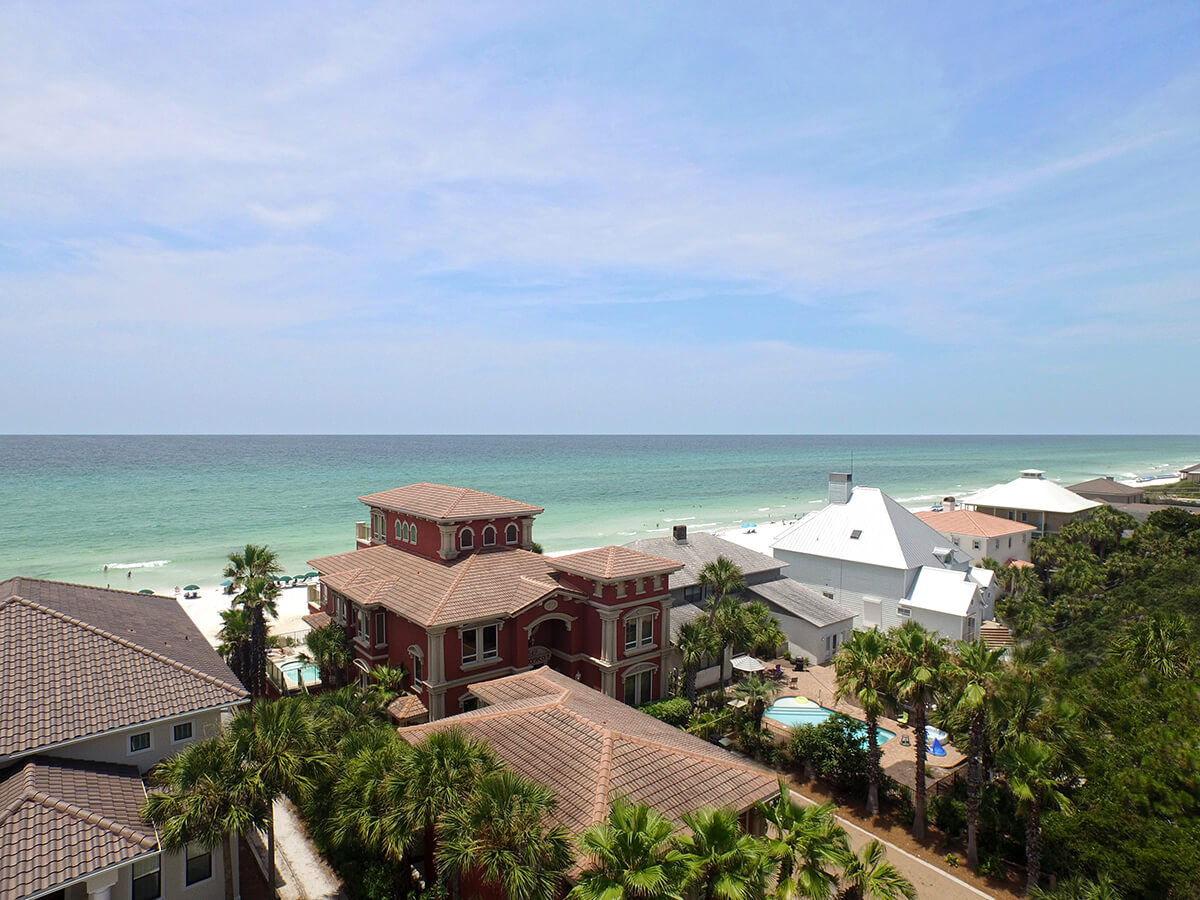 The ultimate paradise getaway, Casablanca is a beachfront vacation rental that sleeps up to 22 guests, boasts nearly 7,300 square feet of living space, and includes a separate guest house. With a paver-tiled courtyard and columned entry, this beautiful three-story vacation home immediately draws its guests in with its luxury and grandeur. Enjoy coastal elegance at its finest with the marble flooring, honey-toned pine, soaring ceilings, and wall of glass doors and windows opening to the massive, beachfront balcony. This vacation rental radiates exquisite details in each of its seven bedrooms, eight baths, gourmet kitchen, and comfortable media room. Additional elements include an open sun deck and swimming pool, formal dining room with vintage chandelier, sweeping staircase, and two-story guest house. Also located near Gulf Place and the Santa Rosa Beach Club, the price for this stunning vacation home ranges from 0.44 to 1.08 Bitcoin per week.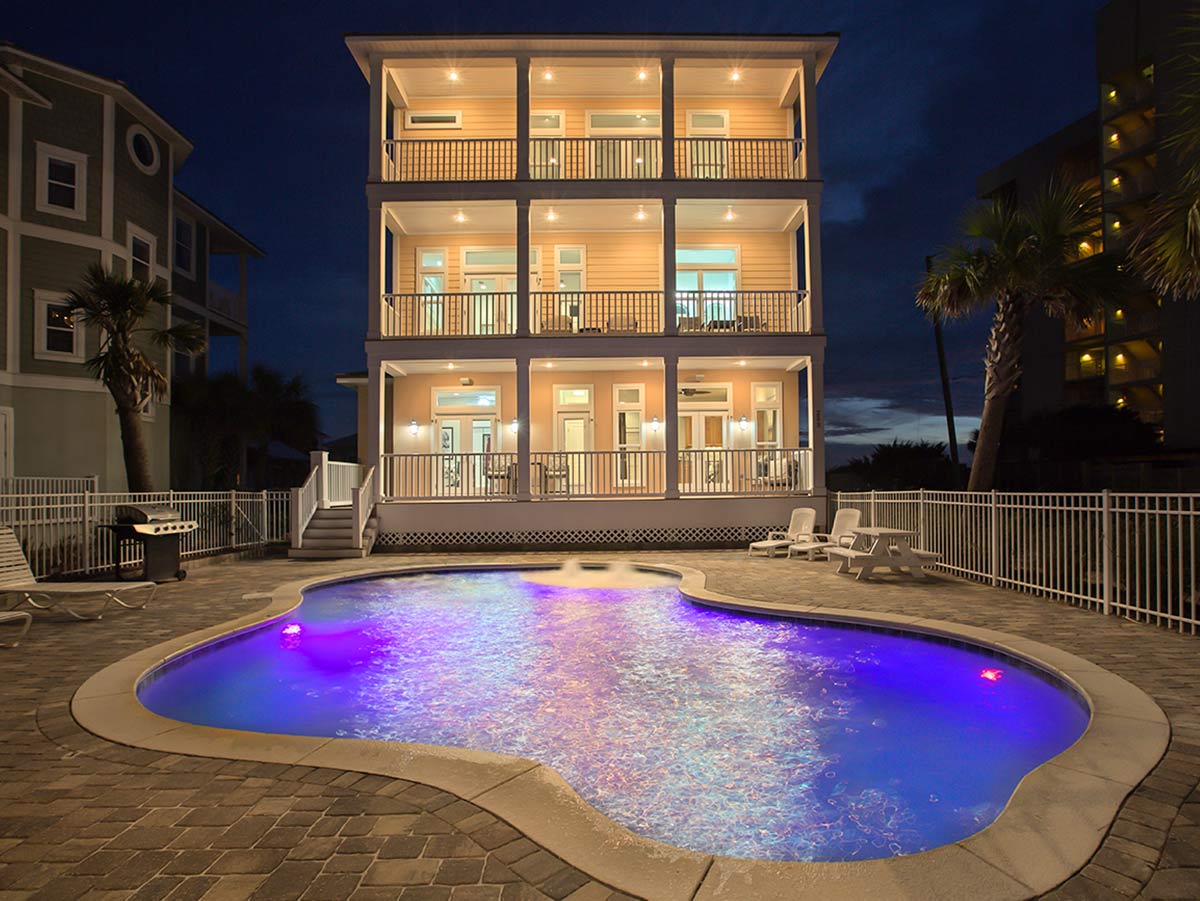 A nine-bedroom vacation home in Destin's Miramar Beach, Tackle Box has everything you need to enjoy the beach, fishing, and Gulf views while on vacation! This massive, three-story, seven-bedroom home sits above sugary dunes and looks out on the glittering emerald waters of the Gulf of Mexico. Architectural details include numerous sunny windows, high ceilings, tile flooring, and large open areas to radiate pure, coastal elegance that is characteristic of the beach lifestyle. Sleeping up to 28 guests, this is the perfect rental for a family vacation or friend reunion. Even the fur babies are welcome, as it is a pet-friendly residence. Additional highlights include a sunny breakfast room and formal dining room, multiple balconies, full-size wet bar, master suite bedrooms, and a large guest house. Conveniently located near Scenic Gulf Drive, the price for the Tackle Box vacation rental ranges between 0.24 to 1.01 bitcoin per week.
Ready to start planning that vacation you have been dreaming about? While Ocean Reef Resorts does not currently accept bitcoins as payment, it is worth considering investing your time and money in a Destin vacation, rather than a bitcoin. Bitcoin is a virtual asset with an ever-changing value, and it remains a source of controversy when it comes to investment risk and contentious legal status. A vacation, however, is a tangible investment with real-world and immediate benefits, including much-needed rest and relaxation time. Explore these vacation rental properties, and start planning that paradise vacation with Ocean Reef Resorts.