Posted on 6/2/2017
Planning a wonderful family vacation or reunion with friends at the beach in Destin – but what should you wear? Picking a place is hard enough what with so many wonderful resort destinations such as Amalfi Coast, Edgewater, Sandestin, and Silver Shells to name a few. There are so many delightful diversions to choose from. You know you'll have a marvelous vacation but everyone seems to be planning on wearing "Resort-Casual". They don't have resorts where you live, no beach either for that matter, so where should you shop?  Don't worry, you're not alone in your resort casual quest and as usual Ocean Reef has the answers!
Resort Casual refers to styles you may find at a local country club, a nice but informal cocktail party or even something you'd wear stepping off your yacht! Other older classic terms for this type of look might include "preppy" or Ivy League. A good way to think of it would be a Connecticut Yankee vacationing in the Bahamas. Women don't need to wear a formal evening dresses. Men do not have to wear suits, dress shoes or even ties (although a light blazer is nice if the weather is cool). Remember the key here is that it be casual since resorts are places where you go to have fun! Besides suits and ties there are other things on the "Don't List" when it comes to Resort Casual. On the DON'T list: cut offs, swimsuits, cheap flip-flops, tank tops, T-shirts without collars and blue jeans. These are certainly fine for the beach but not while lunching somewhere, dining out, evening excursions or a round of golf.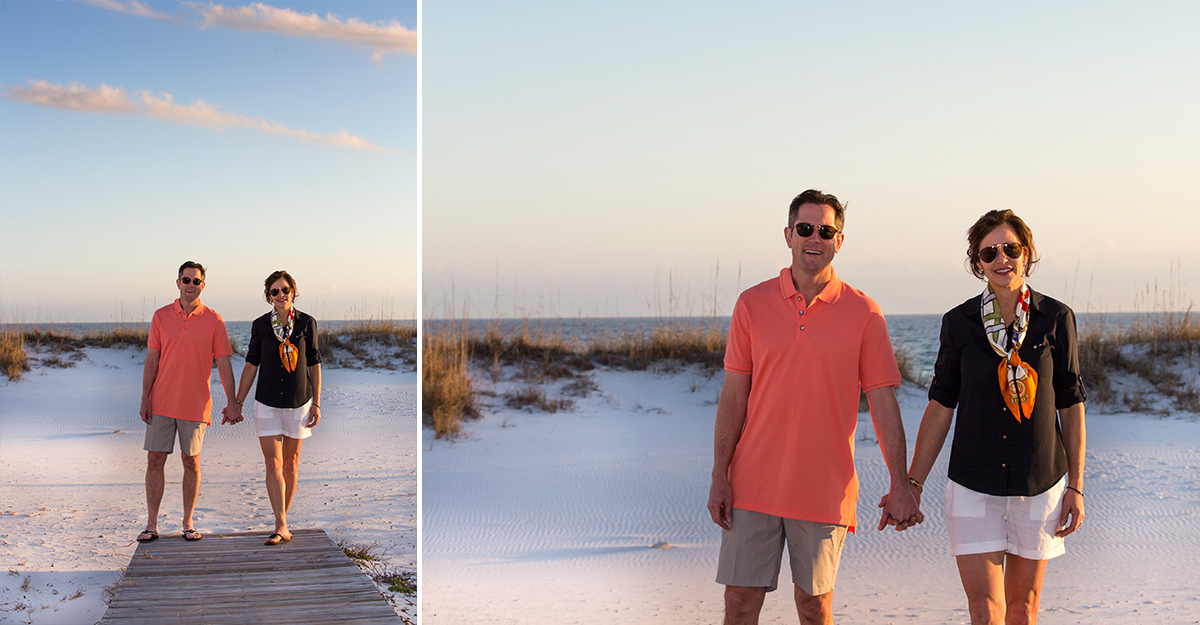 The resort casual look for women includes a natural presentation that is comfortable. During the day shorts, skirts or skorts are worn but make sure they are not too revealing when you are away from the beach or pool. The latest beach-casual look includes the use of lovely beach wraps during the day, which are light fabric shawls or capes for use when you leave the water and go for lunch nearby. These may be easily pulled around to wrap part of the bathing suit providing you with a more demure look but they are colorful and casual at the same time. Women can use a beach wrap on the bottom while the rest of the bathing suit creates a unique halter-top look. They allow one to take them off and get back to swimming and more beach time. Beach wraps are not considered proper attire during the evenings. Some of them may be used as shoulder wraps, capes or shawls to accent other outfits other than a bathing suit.
Related article: Where to Buy the Perfect Bikini
Fabric blends are popular for that resort-casual look because they are cool on hot days, they include breathable materials usually mixed with cotton like linen, flax, silk and certain light knits. Colors range from the classic pristine whites or creams to vibrant primary colors like red, blue, yellow and green in varying palettes. Tropical patterns, pretty floral designs and even vivid abstracts create a wonderful look. Capri pants or dressy slacks are often highlighted by a crisp blouse or formal halter-top. Classy sun dresses and flowing skirts provide a cool feminine look that may be paired with elegant sandals during the day but dressier shoes often accompany better at night. During cooler times of the year women will wear long flowing dresses.  Cardigan sweater tops or smart blazers are often worn with slacks.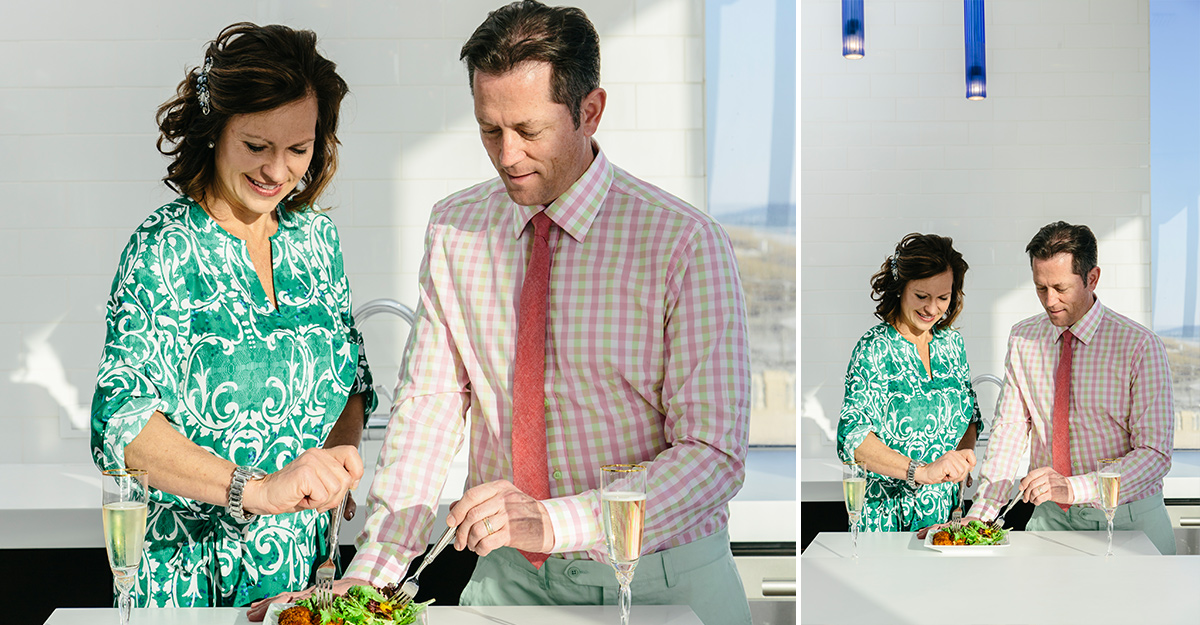 Resort casual wear generally provides a look that is upscale, sporty and relaxed. For men khakis pants, linens, collared or button down shirts and designer type brands like Ralph Lauren Polo, Tommy Bahama, Tommy Hilfiger or Brooks Brothers. Shirts are usually natural cotton blends or silk. Colors are traditional on primary solid shirts although many different hues often accompany more tropically patterned fabrics. Some shirt colors may be vibrant with a certain "Floridian flair" they should always remain somewhat subtle in other ways for a sophisticated look and always be collared. More formal sandals that cover most of the foot should be worn rather than flimsy flip-flops. More often than not loafers, dock shoes or top siders define the classic resort casual look but without visible socks. Low rider socks that provide comfort and absorb foot moisture are usually worn with these. Tennis shoes have become popular for comfort but have a nautical, preppy or designer style. Flashy tennis shoes that are too attention grabbing are not considered to be resort casual. The same goes for shirts with giant logos on them or silly phrases. Dress shorts are usually worn during the day if away from the beach or pool. Usually during the evenings men wear khaki or light linen pants with shoes instead of sandals.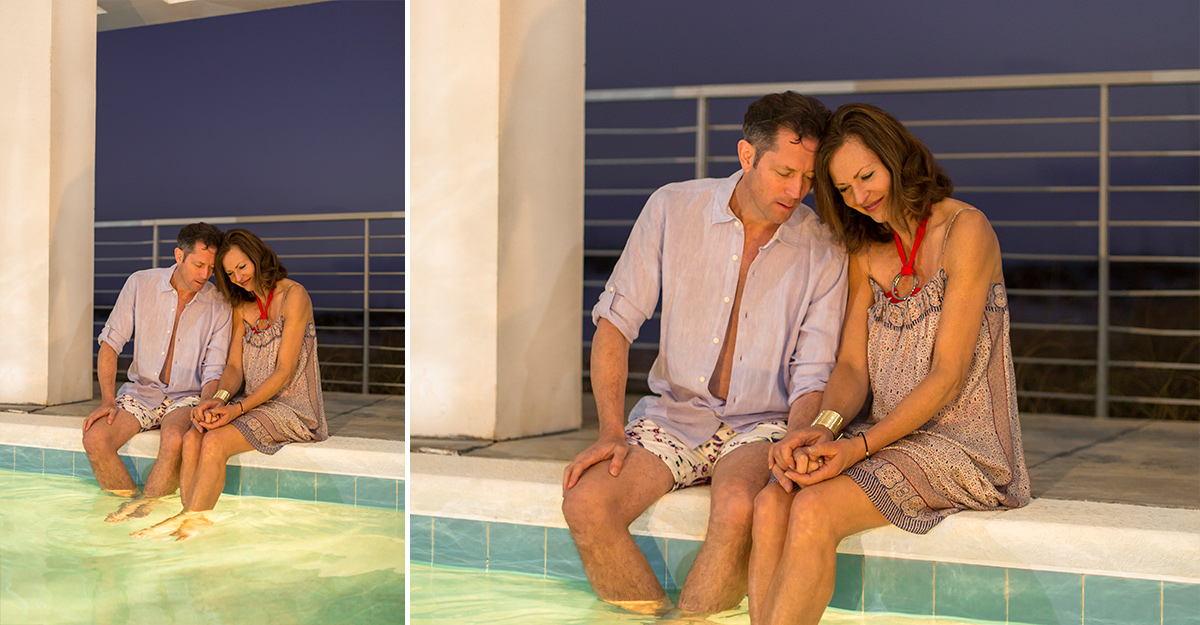 Sunglasses are part of the resort casual look but also an absolute necessity here along the Emerald Coast due to the brilliantly bright sugary sand along the shore. The dazzling quartz crystal beach is almost blindingly white. Sunglasses should have a designer vibe but certainly should have proper UV Ray protection. Jewelry for men usually consists of a nice watch, a subtle bracelet or chain but should not be flashy. Women wear naturals like pearls, classic gold chains, sterling silver or precious pendants. Large gaudy jewelry is considered too much. However certain fancifully colored stones, seashells and other fun hand crafted beach inspired jewelry is quite popular. 
There are lots of places to shop for your resort casual look and the most popular is at Silver Sands in Miramar Beach, which is the nation's largest discount designer outlet. Millions of visitors shop there every year at designer clothing shops that offer apparel at bargain rates. Jason Hatcher the General Manager at Saks Fifth Avenue off Fifth in Silver Sands says that resort-casual is one of their top selling looks. It includes "linen, collared shirts and loafers with no socks". His staff say it features "coastal colors, light fabrics, collars and is denim free." Other stores where you may find resort casual clothing at Silver Sands include Brooks Brothers, Columbia, Eddie Bauer, Gap, J Crew, Lacoste, Nautica, Ralph Lauren, Ann Taylor, Talbots, Tommy Hilfiger and Vera Bradley to name a few. A short distance away at the upscale Grand Boulevard in Sandestin you will find stores like Tommy Bahama, Orvis, Vineyard Vines, Chico's, J Jill and Lilly Pulitzer. The Disneyesque Retail Complex of Destin Commons is another popular shopping destination with a myriad of locally owned and nationally known specialty clothing stores.
Now you know. Resort-Casual: Fun "casual" times at a "resort" dressed in wonderful style. What's not to like?