Posted on 5/18/2018
South Walton, Florida has become a popular destination for the rich and famous. And why not? The beautiful bright white crystalline beaches are known for being some of the best in the world. The jewel toned waters of the glittering luminescent gulf often seem to litteraly glow. It's no wonder then that many of our Ocean Reef Resorts guests may have a chance to spot one of their favorite celebrities while visiting here on the Emerald Coast. Stars who own homes here or frequent our beach for vacations include actors, singers, athletes, writers, and politicians. Over the years the list has included actors like Tom Cruise, Kaite Holmes, John Travolta, Courtney Cox, as well as Jim Carrey who filmed the surreal comedy called "The Truman Show" on location in Seaside back in 1999. Musicians include Britney Spears, Sheryl Crow, Jessica Simpson, Faith Hill, Tim McGraw, Keith Urban and Garth Brooks. Football players Cam Newton, Eli Manning, Peyton Manning, Kevin Greene, Jason Elam, Keith Brooking, Danny Wuerffel along with Dallas Cowboys owner Jerry Jones are also part of the group. Additional celebrities include bestselling novelist John Grisham who is rumored to have a home on Holiday Isle, politicians Mike Huckabee of Blue Mountain Beach and Karl Rove of Rosemary Beach as well as celebrity chef Emeril Lagasse who resides near Sandestin.

Here's a list of the top spots where you are most likely to spot celebrities in South Walton: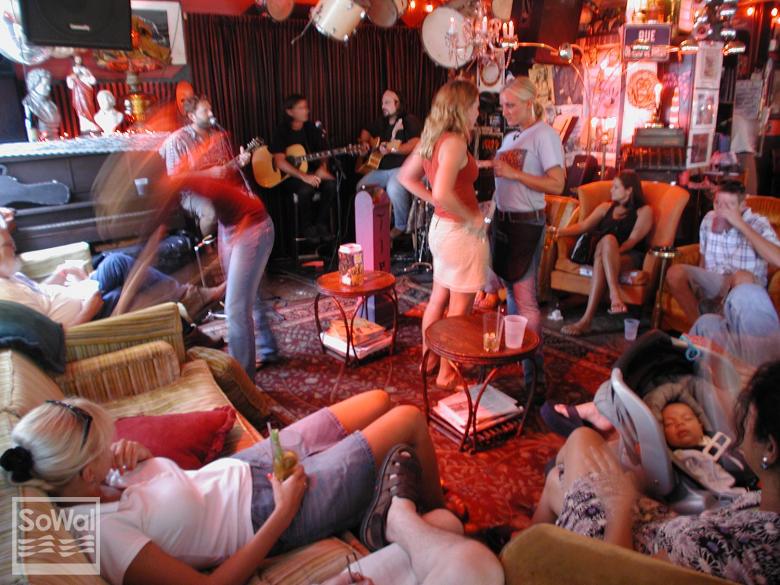 The Red Bar
The Red Bar is a fun funky place for food, drinks and rollicking musical entertainment during the evenings that's located in old Grayton Beach, a stone's throw from the gulf south of Scenic 30A. This place resembles a fun college bar in some aspects with walls and ceilings plastered in all kinds of posters, old booths, rickety tables with mismatched chairs and lots of glowing red lights. The menu is displayed on chalkboards, and the food is excellent. Live bands play there at night on a regular basis during the summer season, and singer Sheryl Crow is a regular. She reportedly lives somewhere nearby and has even taken to the stage a few times joining in with other performers.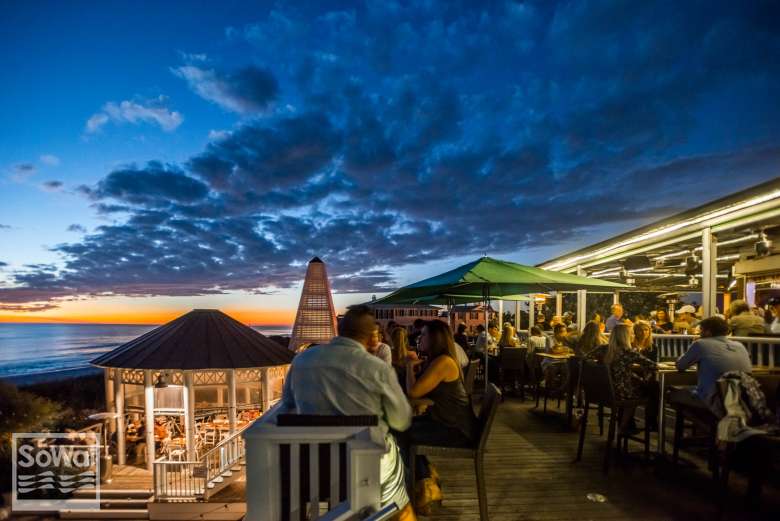 Bud and Alleys
This iconic beach bar and restaurant is a highly sought after destination in South Walton's Seaside. They serve great food, savory seafood appetizers, cold beers, wine and tropical drinks. This locale is always in high demand but especially popular starting in late fall thru early spring since an upper-level open bar overlooks the gorgeous gulf, and the sun sets into the water in spectacular fashion. Political strategists James Carville and Mary Maitland are frequent visitors. Singer Jessica Simpson has been spotted here as well.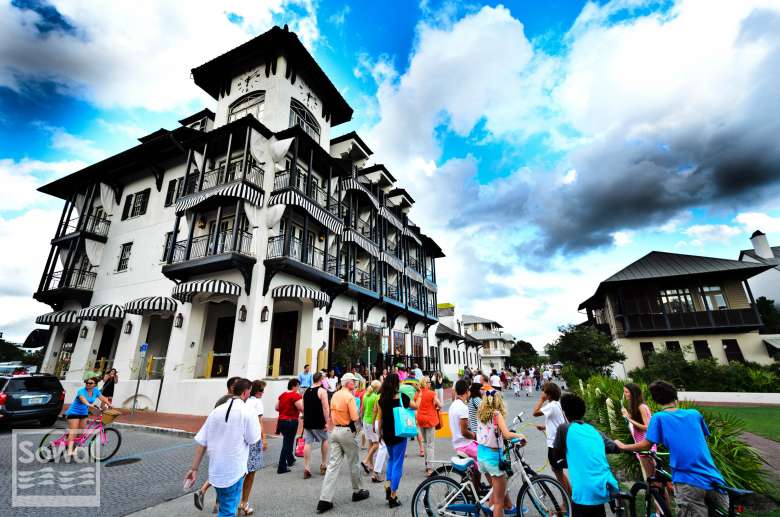 Rosemary Beach
Rosemary Beach is an idyllic enchanting Dutch Colonial West Indies inspired coastal village that sits high upon a sugary dune at the far eastern end of Scenic 30A in South Walton. It features a wide array of bistros, boutiques, eateries, galleries, and restaurants so it makes sense that celeb types and others would be drawn there. Actress Katie Holmes and her daughter Suri spent a recent Memorial Day weekend there. Garth Brooks and Tricia Yearwood fly down from Nashville to vacation at Rosemary Beach. Songwriter Kyle Jacobs knelt on the beach here and asked his girlfriend Kellie Pickler to marry him after she performed her song "Best Years of Your Life" on the CMT Awards show that she wrote with Taylor Swift.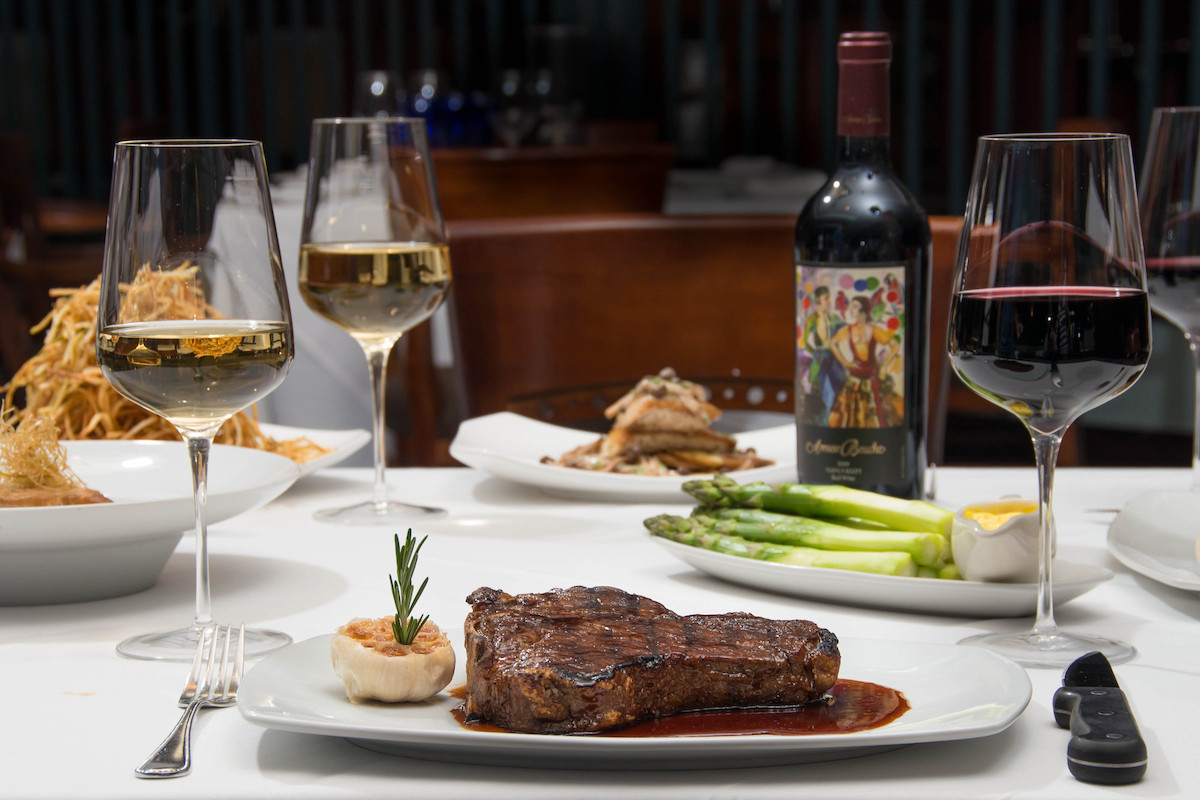 Seagars
Seagars is a Four Diamond Award-winning restaurant at the Sandestin Golf and Beach Resort and acknowledged as one of the top five steakhouses in the entire state of Florida. They also feature an extensive wine list. Along with sensational steaks, other gourmet items include things like Osetra Caviar, Lobster Bisque, Whole Maine Lobster, Alaskan King Crab Legs as well as decadent desserts like Cherries Jubilee, Banana or Peaches Foster, Banana Slit Mousse and Crème Brulee. Heisman Trophy winner and NFL Carolina Panthers Quarterback Cam Newton was recently spotted at Seagars enjoying some savory fare.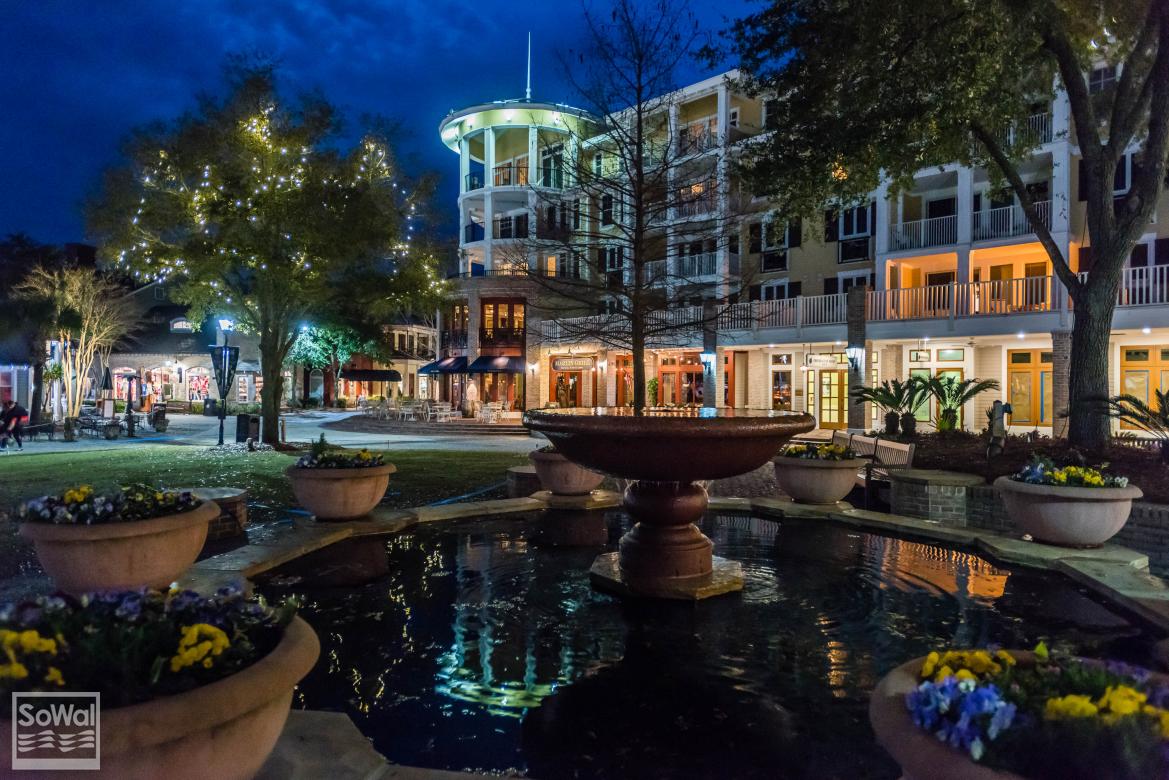 Baytowne Wharf
The Village of Baytowne Wharf is the Disneyesque picture-perfect recreation of the New Orleans French Quarter located on the shores of Choctawhatchee Bay near the Yacht Marina at Sandestin. Besides heavenly sunsets that occur over the bay during the summer months, Baytowne features a host of restaurants, lively bars, specialty shops, outdoor concerts, amusements of all kinds and special firework celebrations. Two Time Super Bowl-winning Denver Broncos quarterback Peyton Manning and his Two Time Super Bowl-winning brother, New York Giants quarterback Eli Manning have been seen at Baytowne enjoying seasonal festivities that occur there throughout the year.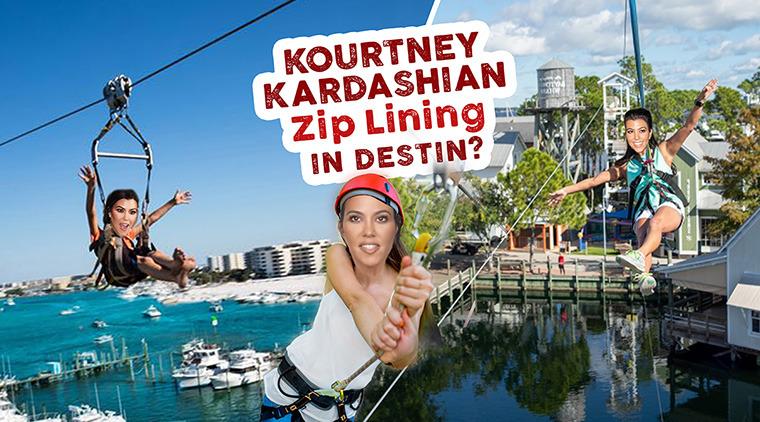 Season 2 of The Kardashians only just wrapped up in November, but fans are already excited for a new season. So, of course, Kim took to social media to ask fans what they would be interested in seeing in Season 3.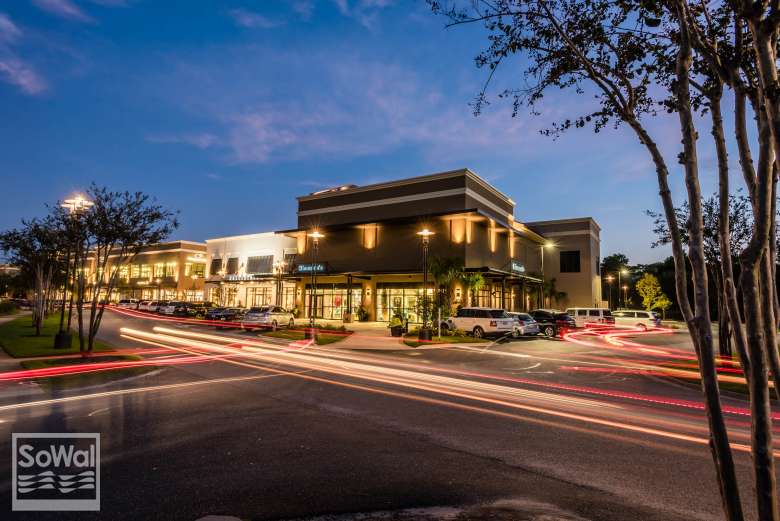 Grand Boulevard
Grand Boulevard is the decidedly upscale Town Center of Sandestin complete with towering Royal Palms, spurting geysers, seasonal festivals, boutiques, galleries, a multiplex theater, a playhouse, bars, and restaurants. You will probably most likely find a celebrity here at one of the restaurants who happens to be Emeril Lagasse, the nationally renowned chef. He is a resident here and has just opened up his own local restaurant called Emeril's Coastal Italian. It features favorites like homemade meatballs, lasagna, and pasta with fresh gulf seafood for flair. Emeril loves it here, and a few years ago he did a televised walking tour of Harborwalk Village on the Good Morning America News Program when Destin was voted the Fourth Most Beautiful Place in America.
Ocean Reef Resorts has distinctive, wonderful South Walton vacation rentals up and down the coast near all of these celebrity hot spots. Enjoy taking some time to pick the best one to suit your needs and happy hunting. If you see a celebrity, make sure to be kind and cordial when you meet. After all, they're on vacation here too!
Even more stars: Nashville Beach - Why Country Music Stars Love 30A