Posted on 6/1/2018
Besides our shimmering crystalline beaches, visitors to Northwest Florida relish the glowing emerald toned waters of the luminescent gulf. However, this precious piece of paradise has another stellar distinction of acclaim compared to the rest of Florida. The tallest dunes in the state are located here! There's nothing quite like them since these sugary dunes soar high above the gulf at different points stretching from Okaloosa Island all the way along portions of South Walton's Scenic 30A into Rosemary Beach. Our regular visitors have seen many of them but perhaps not all. If you are a visiting newcomer prepare to be duly impressed. Here is a list of the five best places to spot Florida's largest sand dunes!
1. Okaloosa Island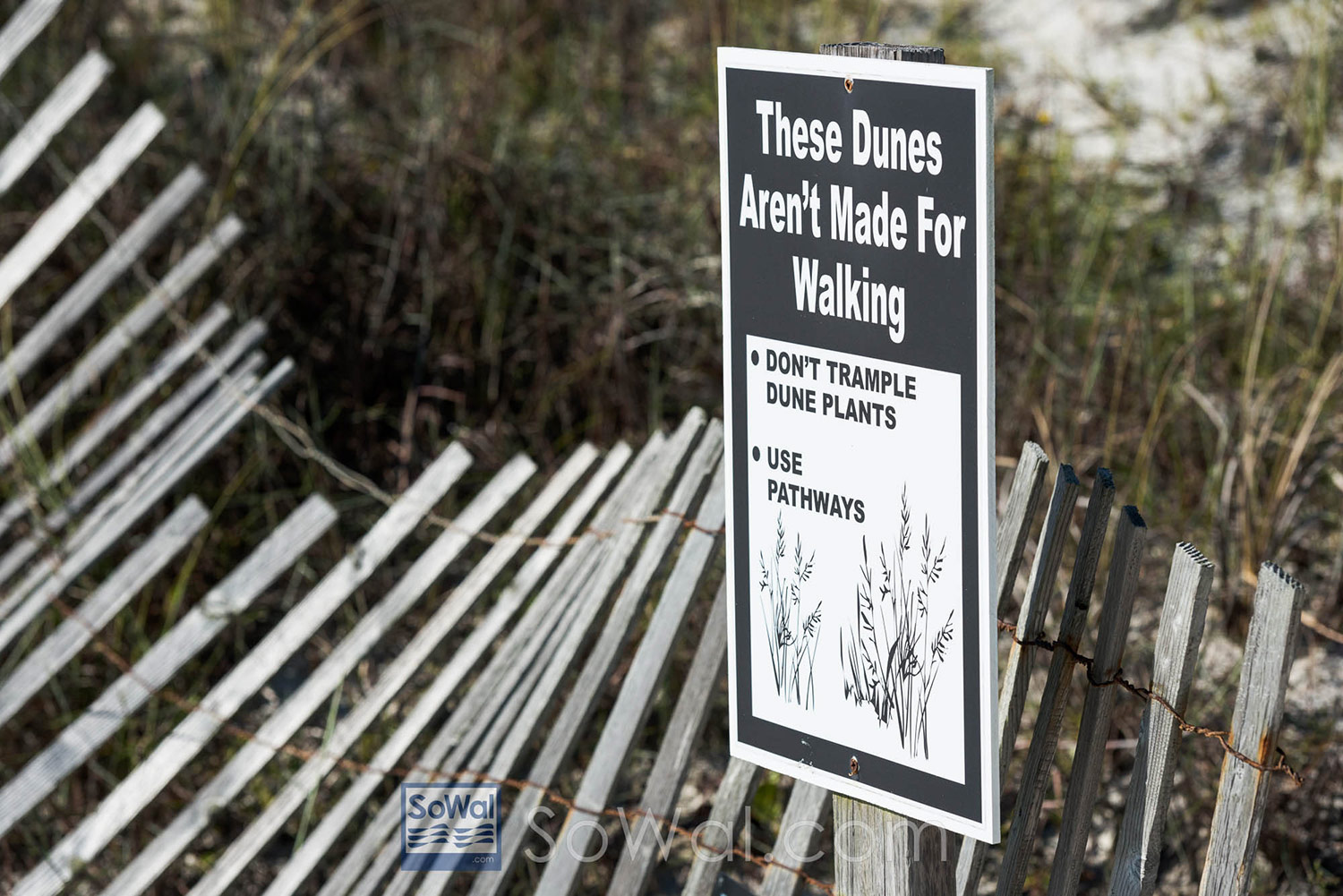 Destin is very fortunate to be situated where it is, not only because it sits on the only opening between the wide expanse of Choctawhatchee Bay and the open Gulf of Mexico that provides a treasure trove of abundant fish but because the pristine natural western boundary is permanently preserved. You have probably passed over this isle on the way into or out of Destin, and if you have, you can't miss seeing some of the tallest dunes in the area. Highway 98 traverses five miles across this sensational seascape running from east to west. It is bordered on the north side by the wide beautiful bay, which is far away from the mainland. Mounds of sugary dunes rise up on the south side with "peek-a-boo" views of the gorgeous gulf in the distance. This stretch of brilliant bright white scenery is highlighted by the dunes and is also protected as part of the Gulf Islands National Seashore. It will never be developed! You may park at different points beside the highway and trek across in between openings on the dunes to the beach on the other side. The dunes themselves are to look at, not walk over since they are being protected. Many of our Ocean Reef guests who stay nearby in Destin at Holiday Isle can see them on the other side of bustling East Pass, where the big boats go out into the gulf. The dunes are just minutes away by car but be prepared for a vigorous hike from the highway to get over to the beach.
2. Topsail Hill Preserve State Park
Over in Miramar Beach where many of our vacation rentals are located in places like Sandestin, there is another great place to see towering dunes at Topsail Hill State Park. It receives excellent ratings with rave reviews like "a gorgeous state park," "One of America's nicest beaches" and "a photographer paradise." This large heavily forested property with interior coastal dune lakes encompasses almost 1,700 acres bordered by the Emerald Coast Parkway south of Sandestin, along Scenic 30A and down to the beach. Over three miles of dunes rise over 20 feet tall beside the sugary shoreline. This remote spot is great for strolls beside the stunning dunes while listening to soothing surf sounds and watching dolphin frolic in the distance who beckon you to join them for a swim.
3. Santa Rosa Beach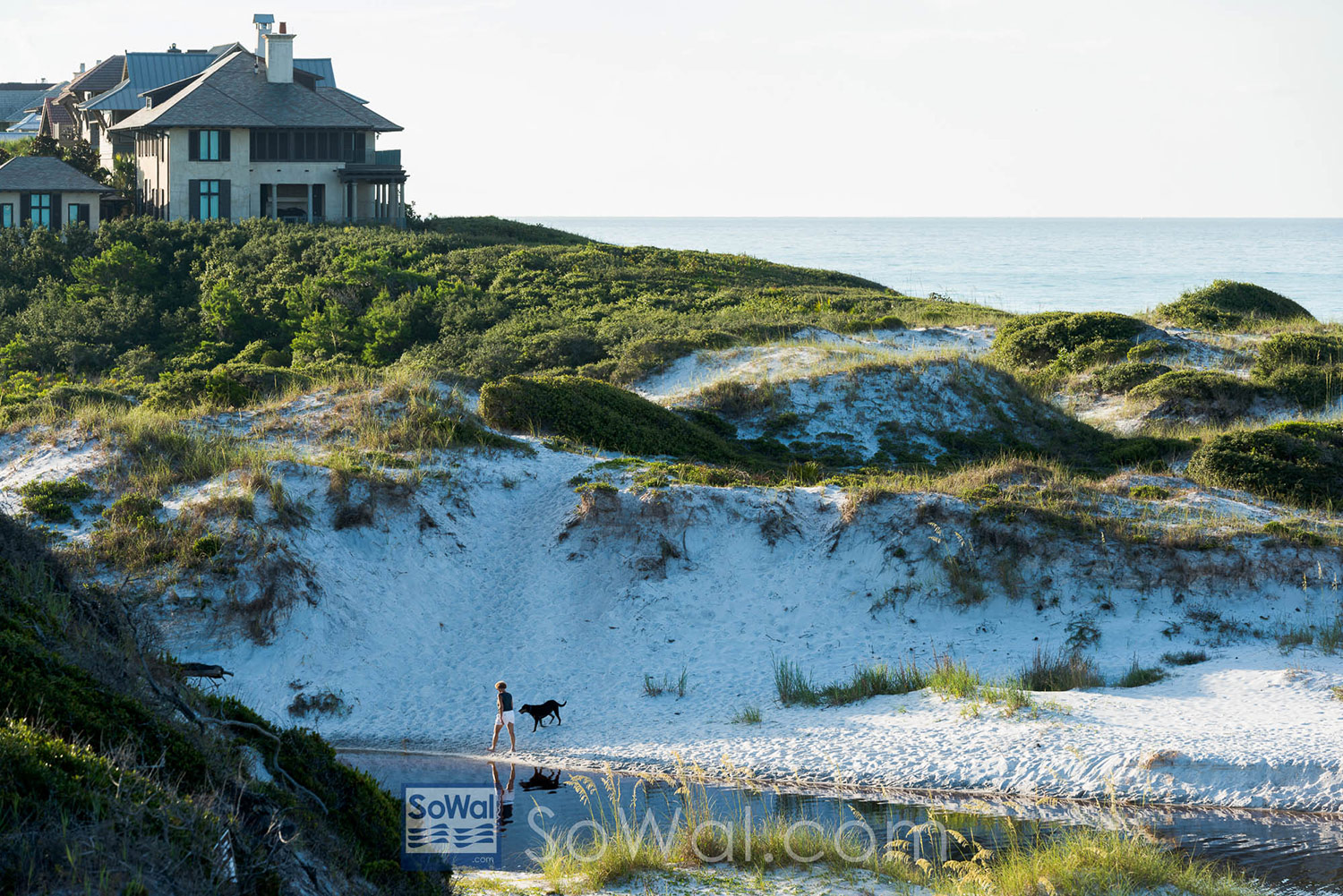 Traveling a little further east on Scenic 30A you will come into Santa Rosa Beach. Perched high upon the dunes gleaming in the sun across from the gorgeous gulf sits the unofficial town center at Gulf Place, which is a colorful collection of retail shops, restaurants, and bistros. They wrap around a grassy outdoor amphitheater that serves as a focal point for seasonal festivals, live concerts and art shows throughout most of the year. Directly across Scenic 30A is the Ed Walline State Park with convenient public beach access. Here you may experience breath-taking views across the jeweled waters that extend all the way into the southern horizon. Bathroom facilities, dressing rooms, and showers are available with a long ramp leading down to the beach below which is wheelchair accessible. Ocean Reef Resorts has quite a few vacation rental properties in Santa Rosa Beach as well as in nearby Dune Allen on Oyster Lake beside the gulf and nearby Topsail.
4. Grayton Beach State Park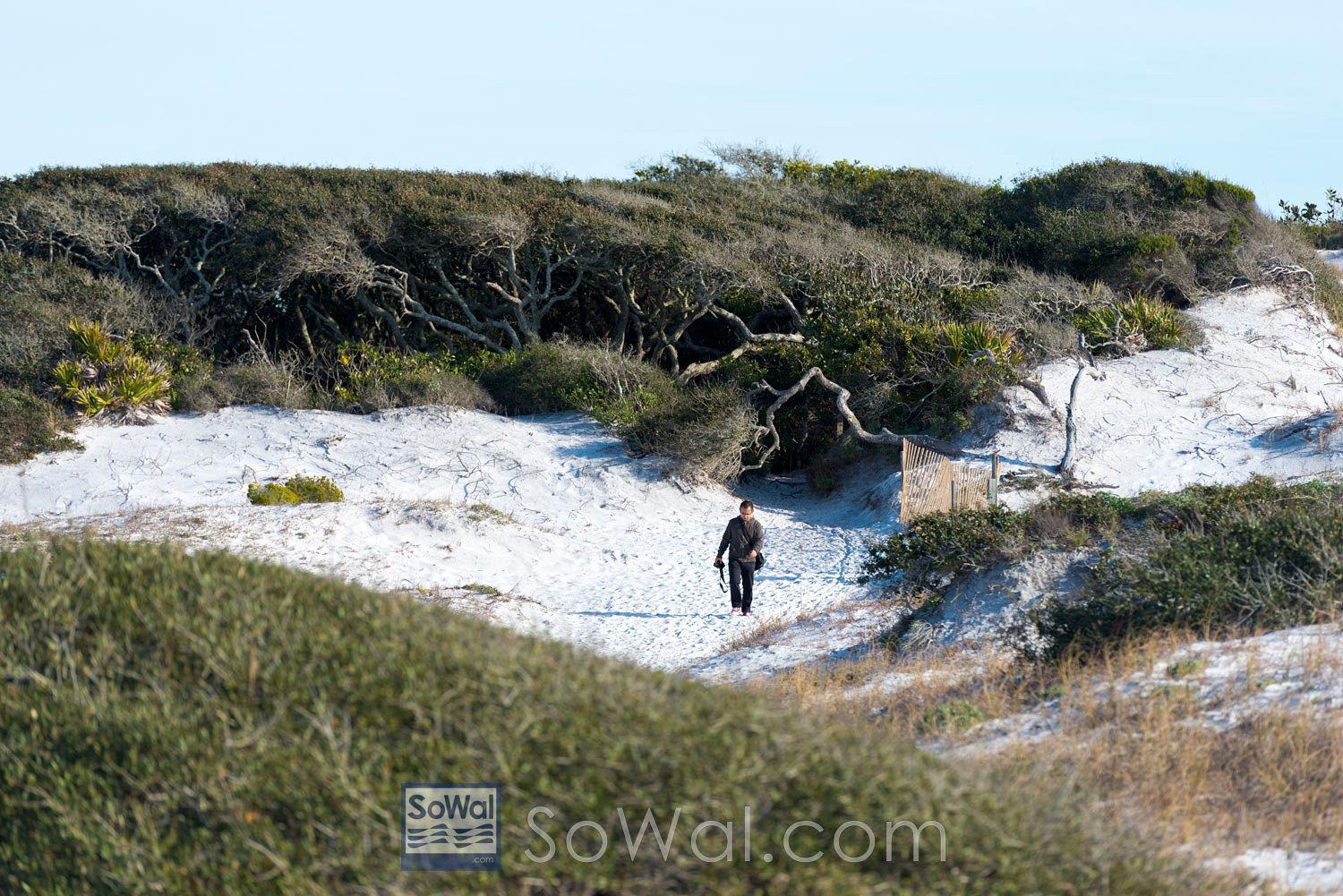 Although the dunes here are not quite as tall as some of the others, they sure do seem that way because they rise above the mirror-like waters of Western Lake and also border the beautiful beach. This place is a little piece of heaven since the rare precious Coastal Dune Lake has forested shores, pristine wetlands and an abundance of natural wildlife. Grayton Beach State Park is enchantingly beautiful and was recently rated as one of the Most Beautiful Beaches in America by Forbes Magazine. Many visitors enjoy kayaking or paddle boarding with friends and family on the serene lake beside the dunes as well as enjoying the beach itself.
5. Blue Mountain Beach
Sound like an unusual name? Well, there's a reason for this! The sand dunes along the beach rise up 25 feet, and the forested hills nearby soar over 70 feet tall. Back in the 1500s Spanish explorers ventured across the Gulf of Mexico to map "Florida" and after some bad encounters with hostile Native Americans further south they decided to map the rest of the coast miles away from shore. Here they noticed what they thought were "blue mountains" bordering the beach. They mapped it as "Blue Mountain Beach," and the name has remained the same 500 years later. They do look like mountains from far offshore compared to the relatively flat elevations beside them which is why it received this name. What they were actually seeing were these tall hills and dunes covered with abundant Blue Lupine flowers. Blue Mountain Beach has the highest elevations along the entire gulf coast. We have some fantastic vacation rental in Blue Mountain near the dunes.
Enjoy taking a little time to browse through here on our user-friendly website and view multiple images, descriptions, aerial location views, seasonal rental rates and check calendar availability for all our distinctive vacation rentals. Then pick your favorite close to the dune of your choice!