Posted on 4/18/2023
Step one when planning an Emerald Coast vacation—determine when you want to go! Destin and Scenic Highway 30A are gorgeous year-round, so it can be hard to decide. But we can help you out with that! It all depends on the type of vacation experience you want.
If you feel invigorated by crowds, hot beach days, and high energy, the summer peak season is probably for you. For a low-key trip with smaller crowds and water still warm enough to swim in, head on down in the fall after Labor Day. Love lower costs, no crowds, and cooler weather? The winter months are a great time to visit the Gulf Coast. And finally, if great weather, warm water, fewer crowds, and lower rental rates are your jam, then the spring season is for you!
May, in particular, is a great time to vacation in Destin and 30A. The busy summer season typically starts at the end of May, during Memorial Day weekend. This means a May vacation puts you ahead of the peak season crowds and before the temps get too high. You get all the advantages of a Destin beach vacation without the summer craziness.
Reasons to Visit Destin and 30A in May

Great Weather
Enjoy idyllic coastal conditions with temperatures ranging from the mid-70s to 80s.
Lower Rental Rates
Save on accommodations, flights, and car rentals compared to the busy summer months
Fewer Crowds
Experience pristine beaches with less hustle and bustle than the peak summer season.
Spring Events
Attend unique local festivals and events, such as ArtsQuest Fine Arts Festival & Tequila and Taco Fest.
Great Weather
One of the most enticing aspects of a Destin or 30A vacation in May is the idyllic coastal weather. As the milder winter temperatures recede, you can expect highs ranging from the mid-70s to the 80s. This creates the perfect conditions for lounging on the beach and basking in the sun! And the water in the Gulf is exceptionally inviting during this time of year, boasting an average temperature of around 76°F, making it ideal for a delightful swim!
Fewer Crowds
Less crowded beaches are another benefit of vacationing on the coast in May. Though travel starts to ramp up in the spring, it doesn't hit its peak until the busy summer season, the first week of June. May is a great way to enjoy the pristine beaches with fewer people around. It also means restaurants, shops, and activities aren't quite as busy as they are in June and July.
Lower Rental Rates
One of our favorite things about a Destin beach vacation in May is that vacation rental rates are still lower than in the summer months. So, if cheaper rates on a beach house, condo, or townhome are a must-have for your visit, try coming in May. Not to mention, flight costs and rental car prices are often lower in May than in the summer, as well.
Learn more: Top Destin Airports

May Events
Springtime offers several fun events in the Destin and 30A area:
Burning up the Beaches Car Show: May 4-6, 2023, at the Destin Commons
Tequila and Taco Fest: May 12-14, 2023, at the Village of Baytowne Wharf
ArtsQuest Fine Arts Festival: May 13-14, 2023, at Grand Boulevard in Miramar Beach
Destin Rotary Cajun Crawfish Bash: May 19, 2023, at Seascape Towne Center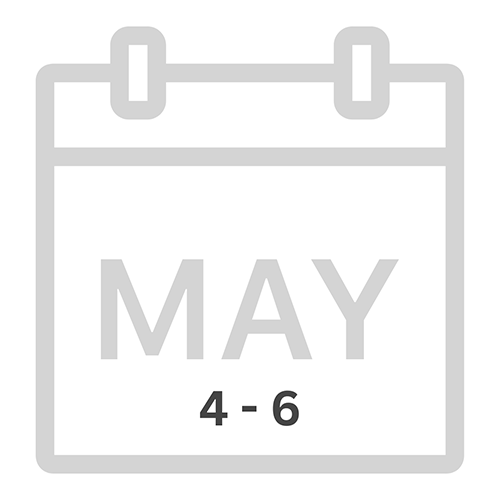 Burning up the Beaches
If you love cars, you should definitely check out the Burning up the Beaches event at the Destin Commons from May 4-6. Enjoy the car show and laidback entertainment, and stick around for a good time of shopping and dining.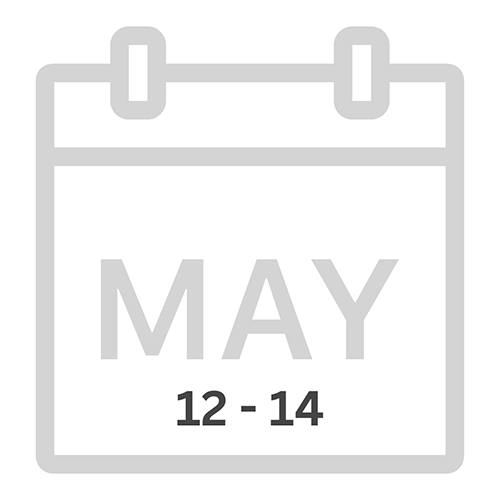 Tequila and Taco Fest
The tenth annual Tequila and Taco Fest is a culinary festival that celebrates, you guessed it… tequila and tacos! Local restaurants compete to find out who makes the best taco and best margarita on the Emerald Coast, with the winners receiving a monetary prize. Participants will enjoy an unlimited selection of tequilas, margaritas, tacos, face painting for the kids, and other fun activities like the tortilla tossing contest, nacho eating contest, and chihuahua beauty contest. The festival takes place May 12-14, 2023, at the Village of Baytowne Wharf.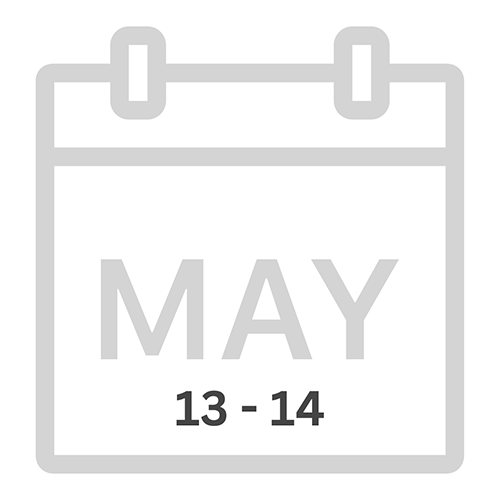 ArtsQuest Fine Arts Festival
The annual ArtsQuest Fine Arts Festival is a juried event that brings together incredible artists from around the country, featuring everything from Ceramics, Mixed Media, Photography, and more. Visitors have the opportunity to purchase amazing works of art from over 100 skilled artists. It takes place at Grand Boulevard in Miramar Beach on May 13 and 14, 2023.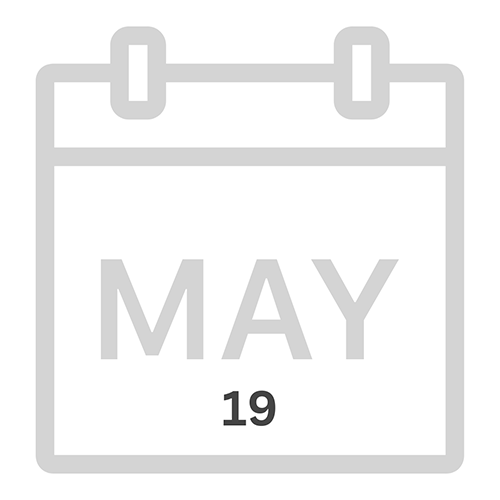 Cajun Crawfish Bash
For the vacationing foodie, the annual Destin Rotary Cajun Crawfish Bash is an experience you don't want to miss! The family-friendly event boasts the best Cajun crawfish, drinks, and live music. Proceeds benefit families in need through several different local non-profit organizations. It's a great way to have a good time and give back. The bash takes place at Seascape Towne Center on May 19, 20223.
The golden sun, balmy salted air, sensual surf sounds, and the cornucopia of fresh abundance from the Gulf here stimulates a tantalizing craving for seafood. Our Dest vacation rentals come with full kitchens, so you may be tempted to create your own version of "Surf n Turf" however there is another great option.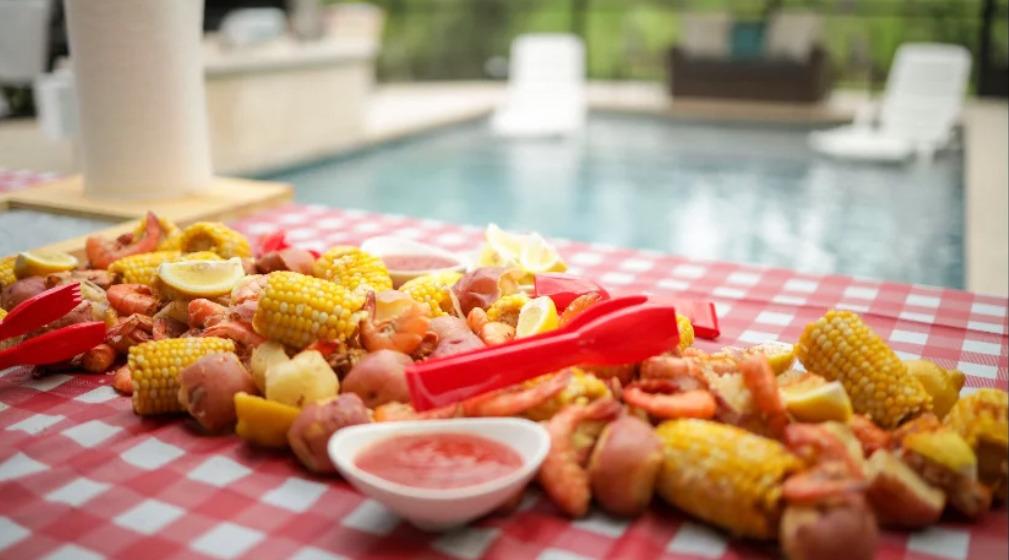 Of course, these aren't the only events and activities happening in May on the Emerald Coast. Both Destin and 30A offer a variety of outdoor concert series, farmer's markets, races, and seasonal events. If you're visiting for Memorial Day, be sure to explore the multiple Memorial Day events going on in the area.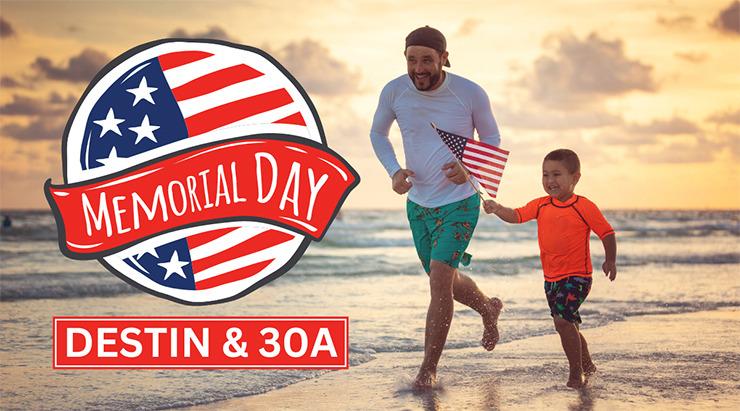 Book Your May Vacation Now
If you haven't yet booked your May vacation—it's time to get on it! Browse our selection of vacation rentals, located across the Emerald Coast. Book your stay online or give our reservation specialists a call at (888) 512-0872 for assistance! Can't wait to see you here in May!