Emerald Towers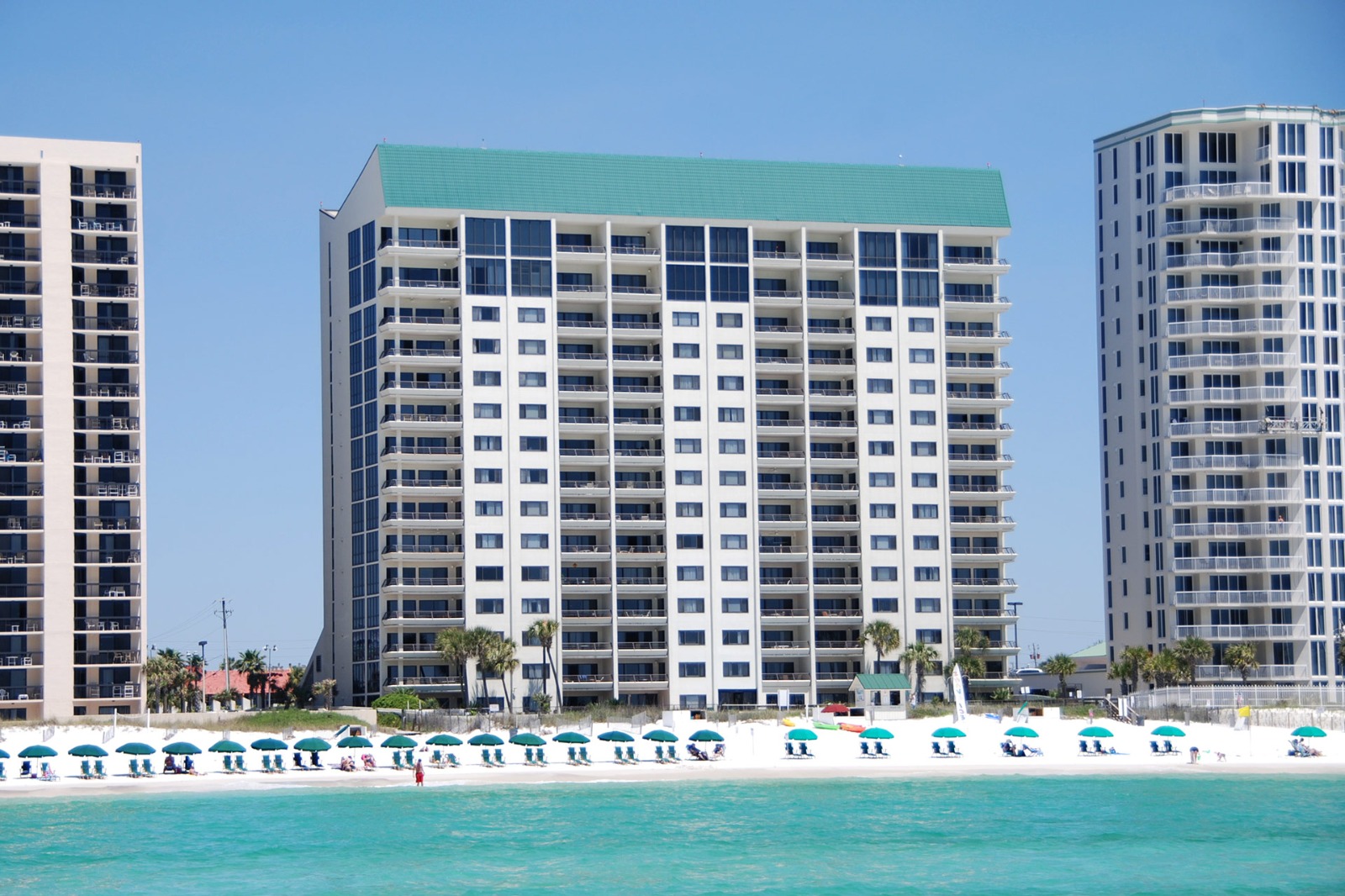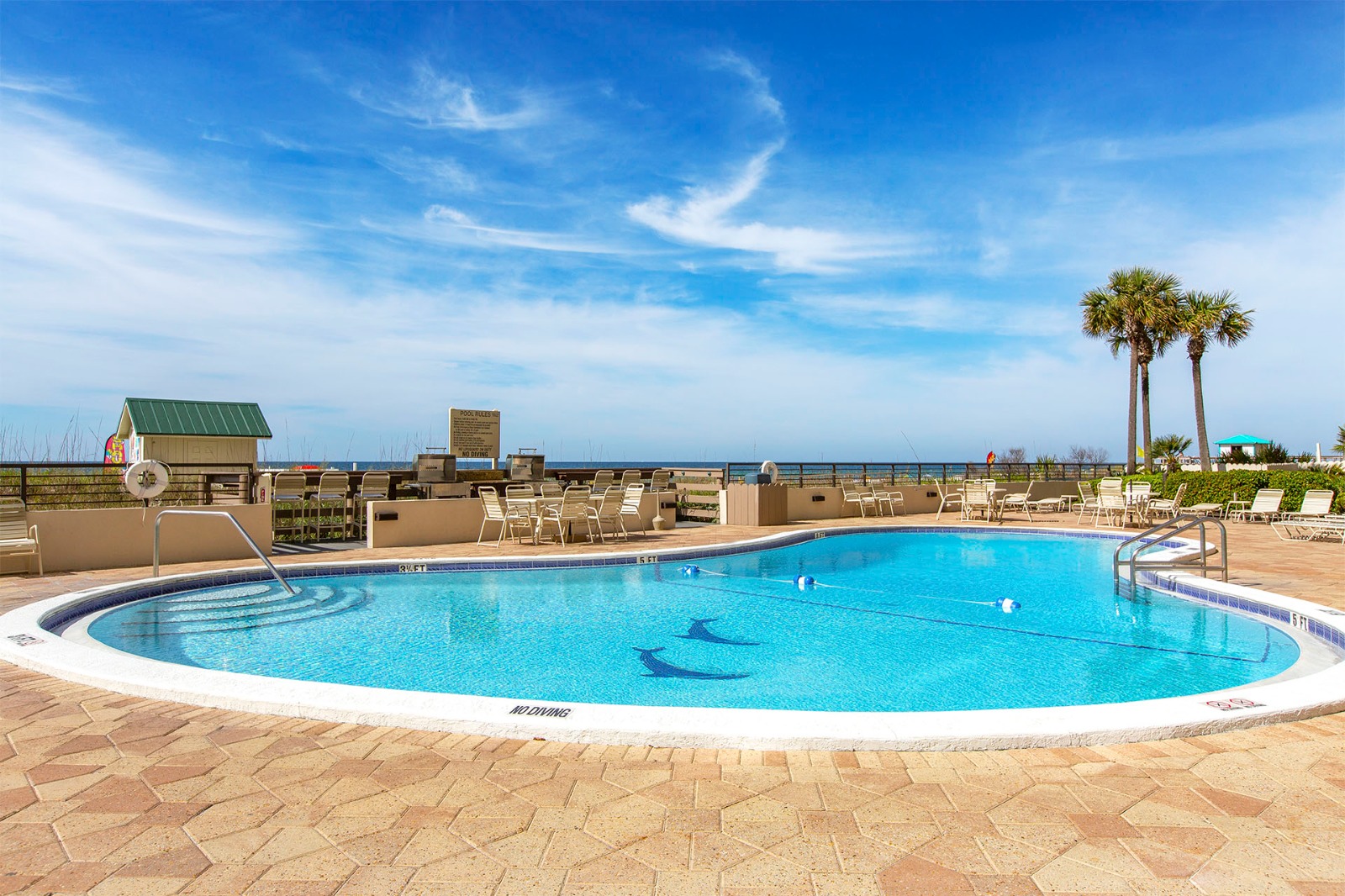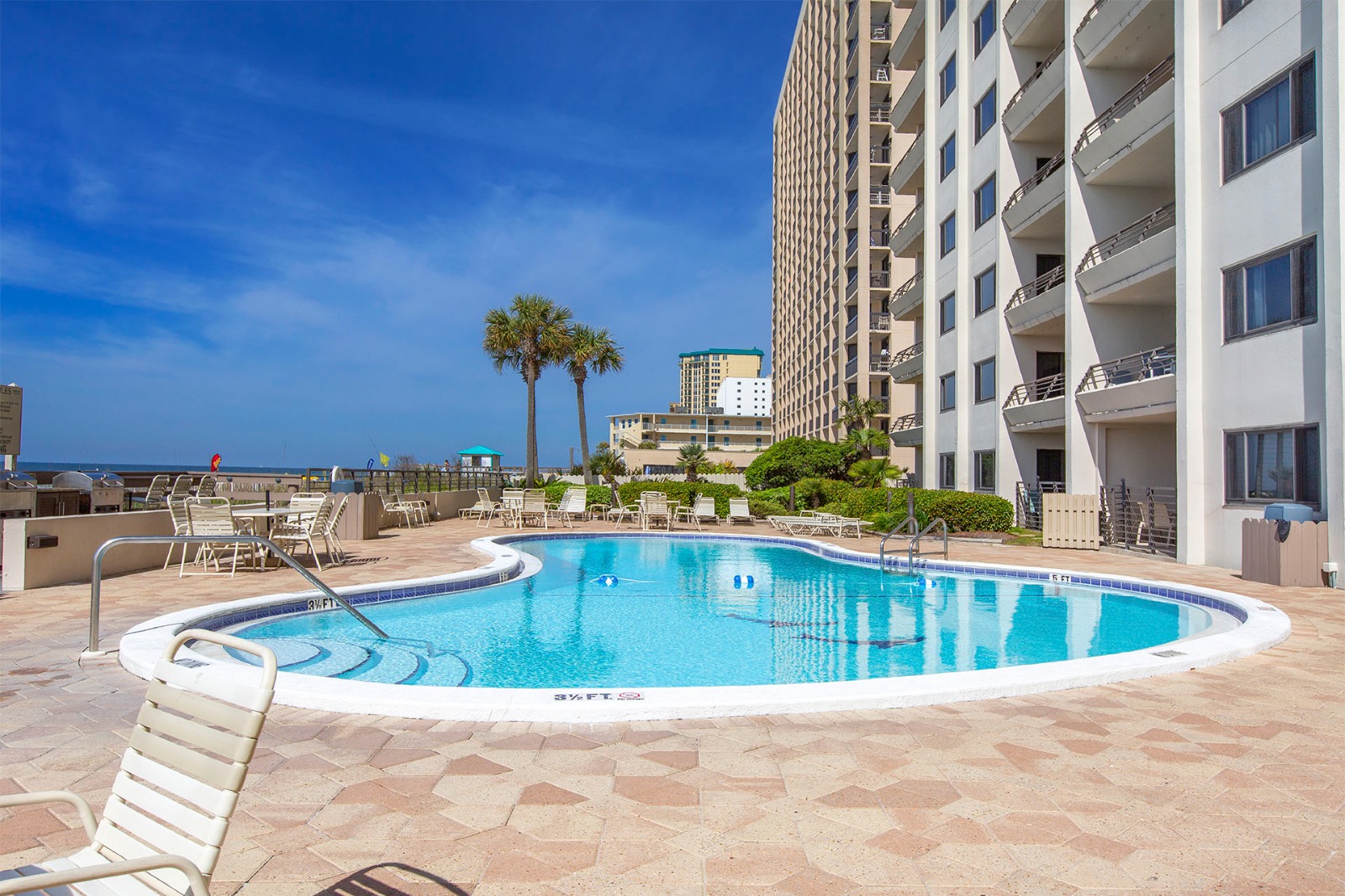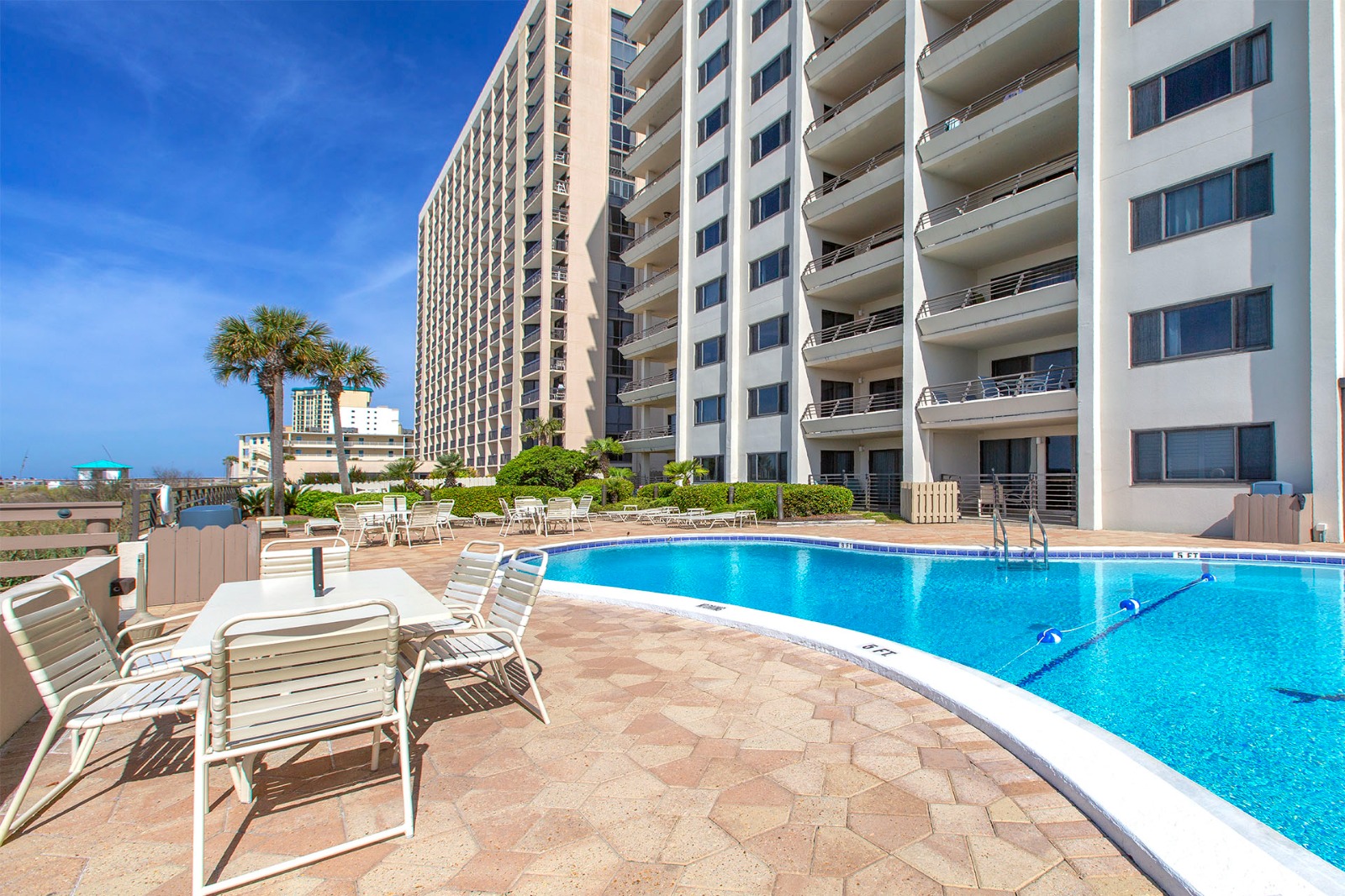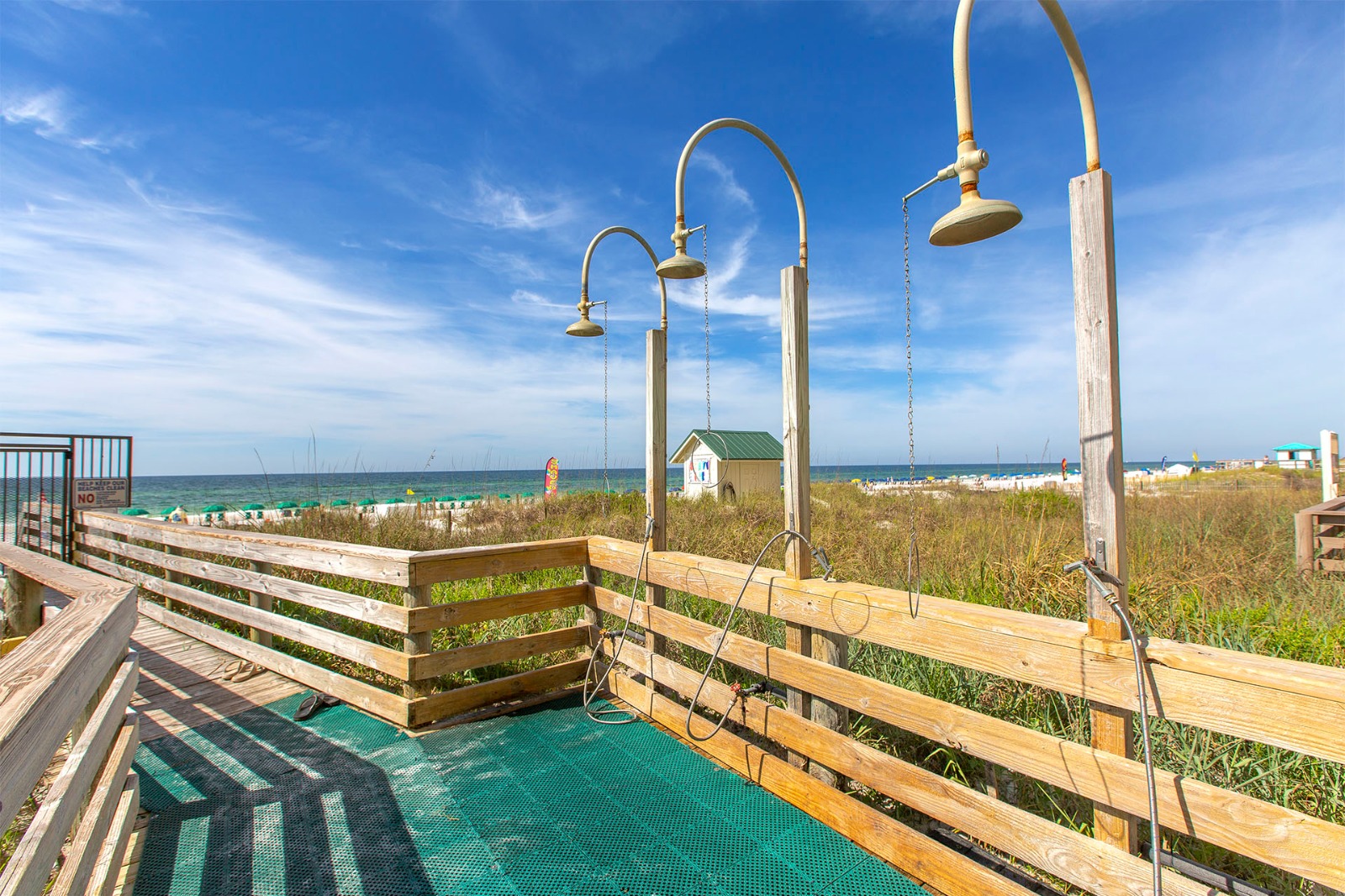 Description
Emerald Towers, a majestic 15-story condominium complex, rises above the sun-kissed beaches of Destin, Florida, casting its silhouette against the azure backdrop of the Gulf. It's not just the panoramic views of the multi-hued Gulf that make this Downtown Destin complex a coveted destination, but the thoughtfully furnished vacation rental residences that come equipped with the comforts of home, including a washer, dryer, and a fully-equipped kitchen.
Each rental boasts a living room, dining area, private bedrooms and bathrooms, and a breezy beachfront balcony that offers uninterrupted vistas of the mesmerizing Gulf, stretching to the sparkling southern horizon. Start your day on the private balcony, watching the rhythmic dance of the Gulf's waves against the shore, letting the sights and sounds coax you towards the beach.
The condo complex is centered around a large, lagoon-shaped swimming pool facing the Gulf and is heated during chillier months. A bubbling hot tub and a sauna add to the relaxation options available to guests. For culinary enthusiasts, gas grills and a beach bar counter with seating present the perfect opportunity to craft your own seaside feast.
A fitness center equipped with weight machines and a Gulf view caters to fitness enthusiasts. Additionally, tennis lovers can enjoy the on-site twin courts available for play.
The nearby bustling Destin Marina and Harborwalk Village offer a plethora of adventures and attractions, from fishing and sunset dinner cruises to recreational water sports, boat rentals, and vibrant waterfront dining. Our complimentary Reef Rewards program extends Special discounts to Ocean Reef Resorts guests.
Emerald Towers' prime location in Downtown Destin is the cherry on top. Positioned within walking distance of additional dining options, it also puts family fun at your fingertips with attractions like Big Kahuna's Water Park and The Track Family Fun Park merely a stroll away. As the sun sets on each day of your stay, you'll relish in the satisfaction of a holiday well-spent, with comfort, fun, relaxation, and memorable moments woven into the very fabric of your experience. It's more than a vacation; it's your home away from home in the sunny paradise of Destin, Florida. Discover the magic of Emerald Towers for your next getaway – where every day brings a new beachfront adventure.
Amenities
Gulf Front
Community Pool
Fitness Facility
Tennis Courts
Heated Community Pool
High Speed Internet
FAQs
Want to know specifics? Ask anything about this specific resort that you would like to know...
Example: "Is the balcony screened in?" or "Is there a toaster oven?"
How does the beach rentals work?
Answer:

Select units include complimentary beach chairs and umbrellas. You can locate this amenity on the unit level if this seasonal service is provided. If not - it is certainly available for rent. Once you have secured your reservation, we will provide you with the beach services contact information. You can reserve chairs and umbrellas over the phone, or directly on the sand. See you soon!
Can we set up a tent on the beach?
Answer:

Good question! Unfortunately, Emerald Towers does not permit private umbrellas, tents, tarps, or large canopies on the beach. Personal chairs are allowed, but all else must be rented through the onsite beach service provider.
Random

Name

Bedrooms

Sleeps

Price
Tucked away in the heart of Destin, this two-bedroom vacation rental overlooks the tranquil ivory sands and vibrant waters of the Gulf of Mexico, nestled within the much sought-after Emerald Towers. Its prime location means a myriad of restaurants, shopping outlets, high-energy bars, and varied family entertainments are merely a hop, skip, and jump