Sea Bluff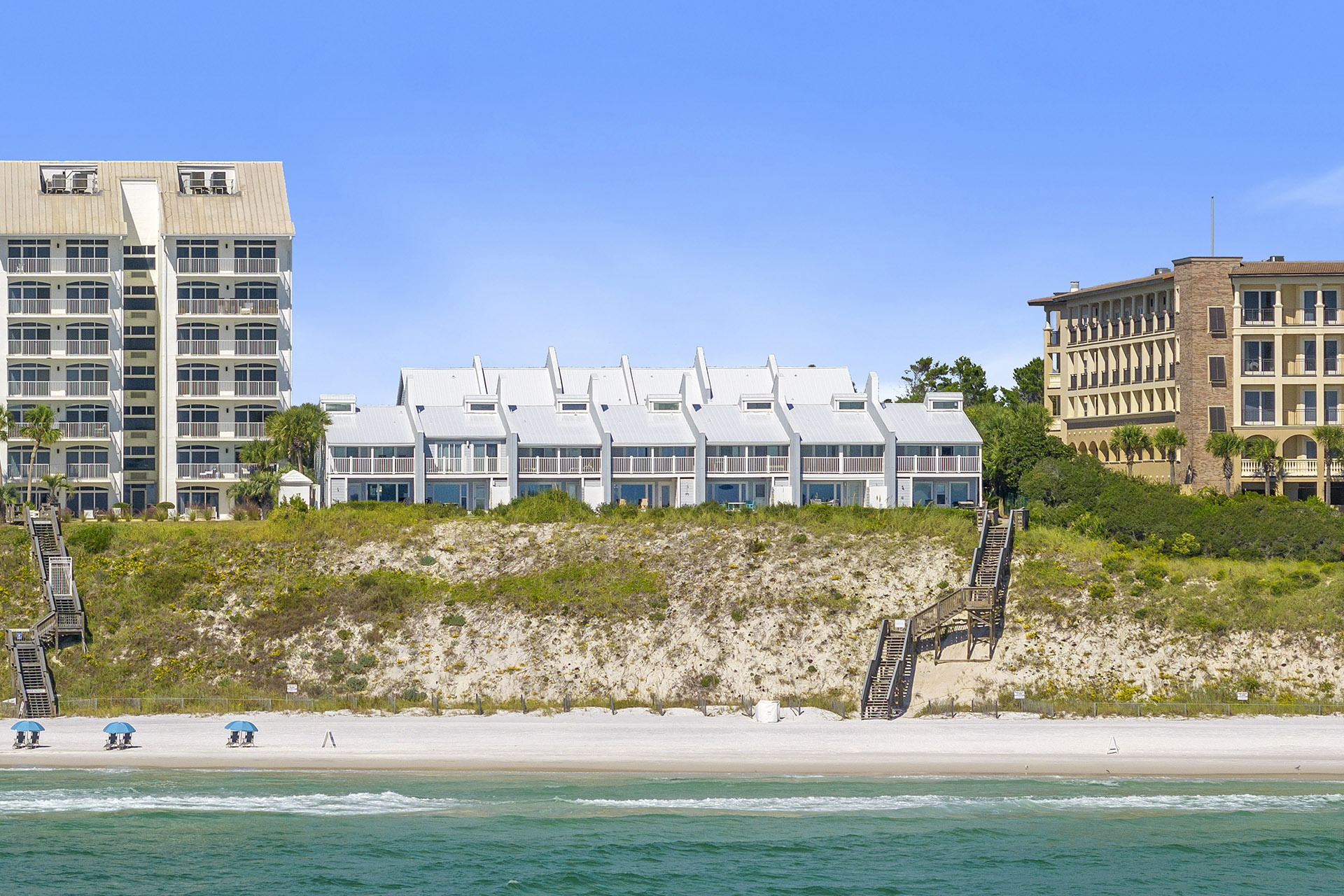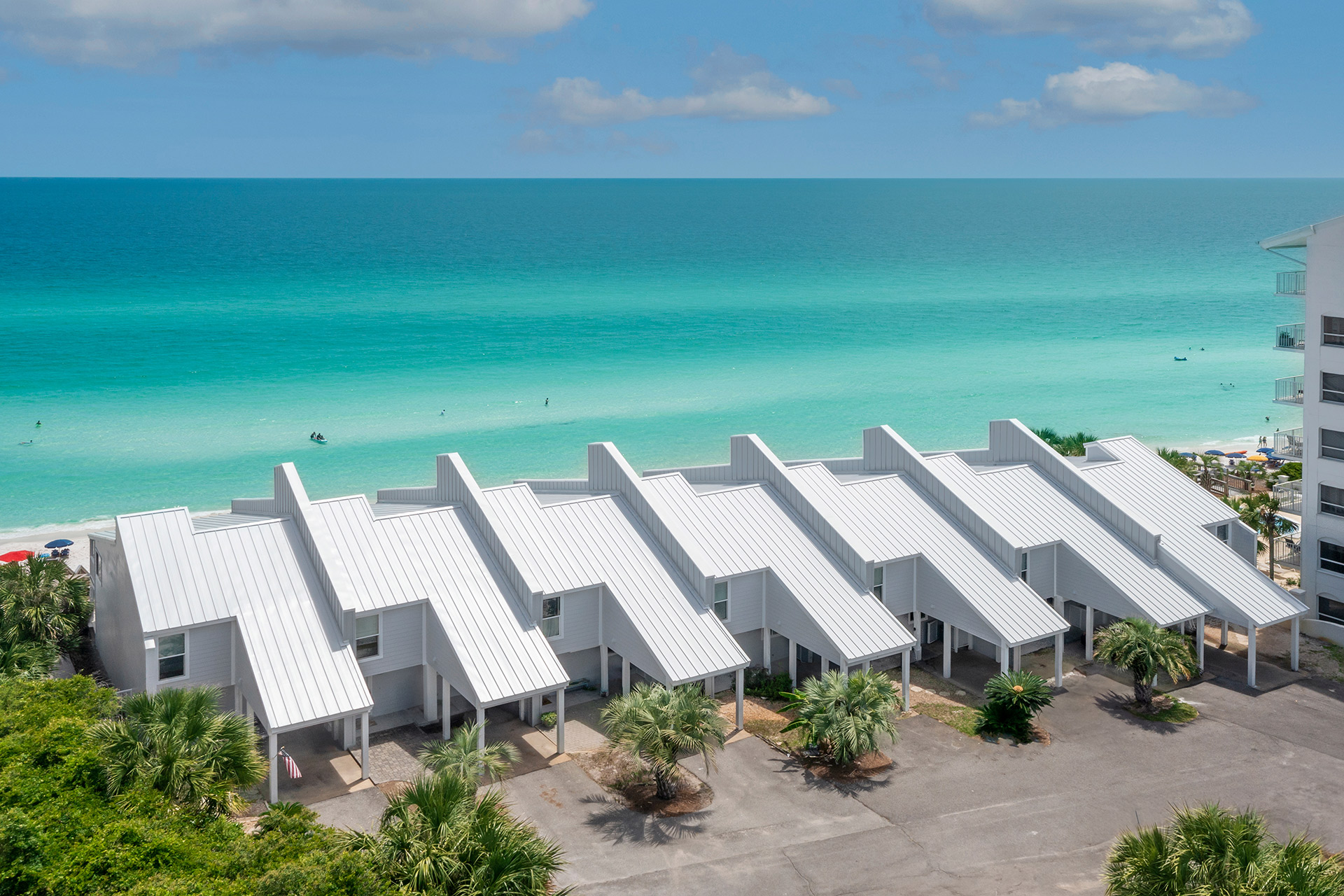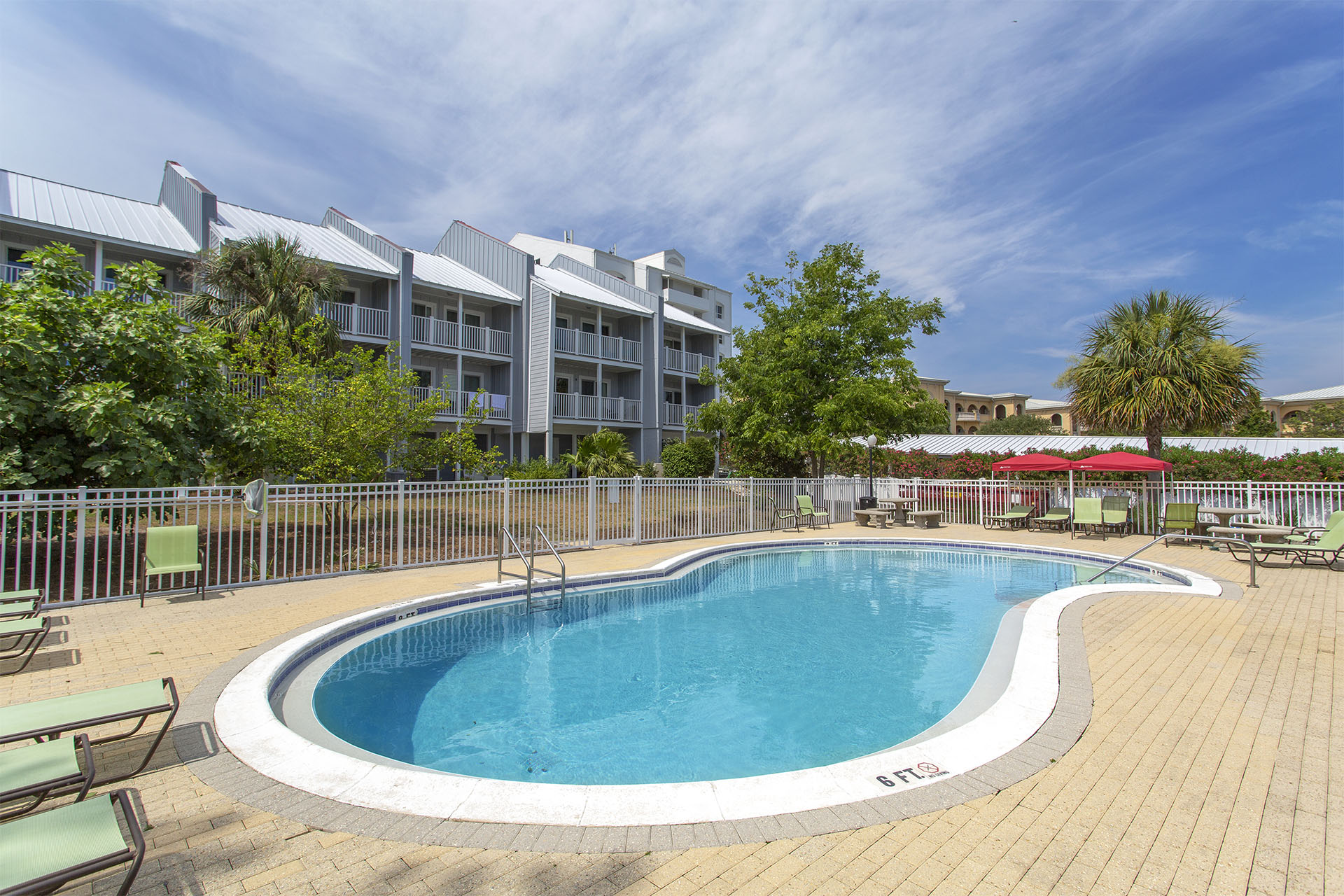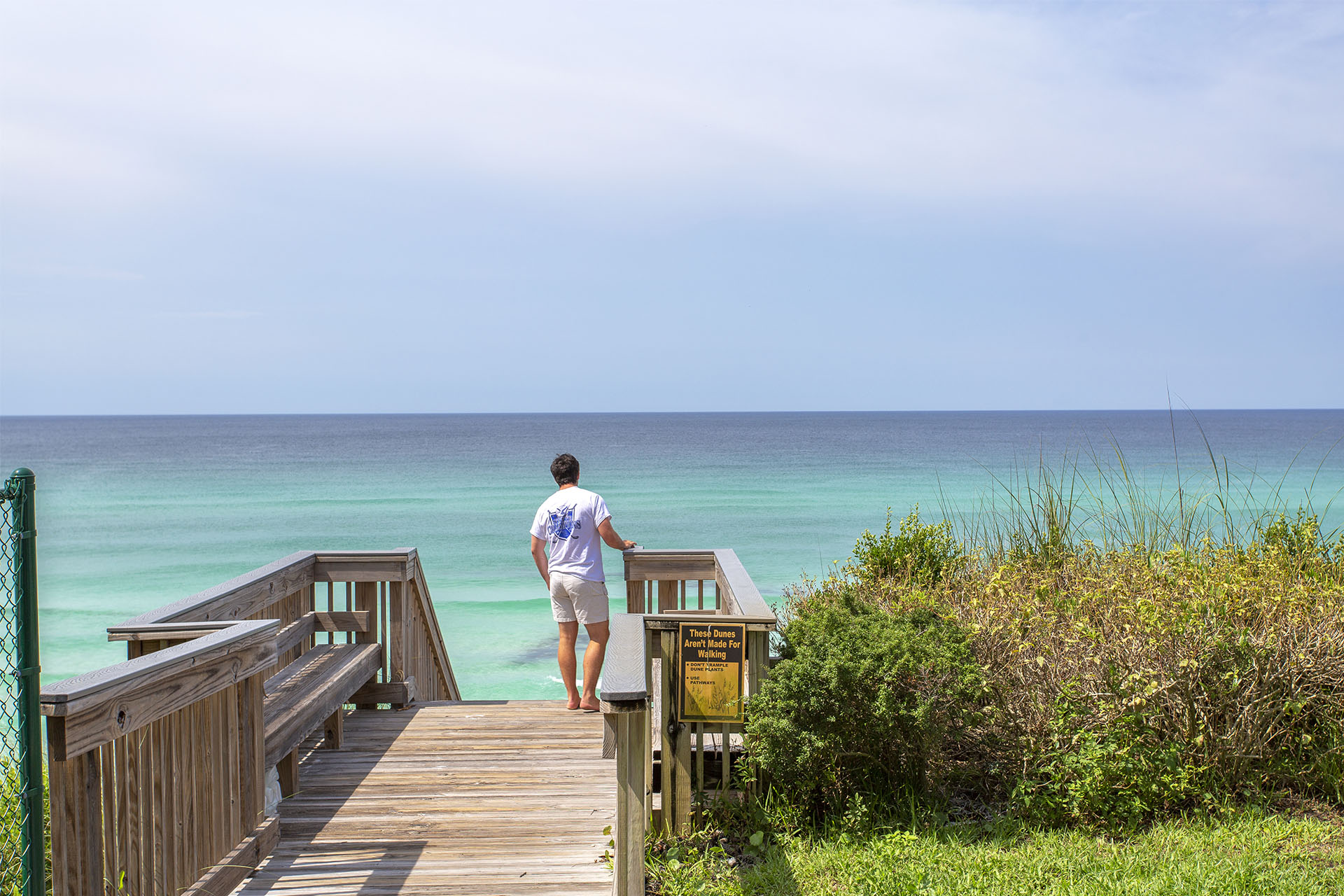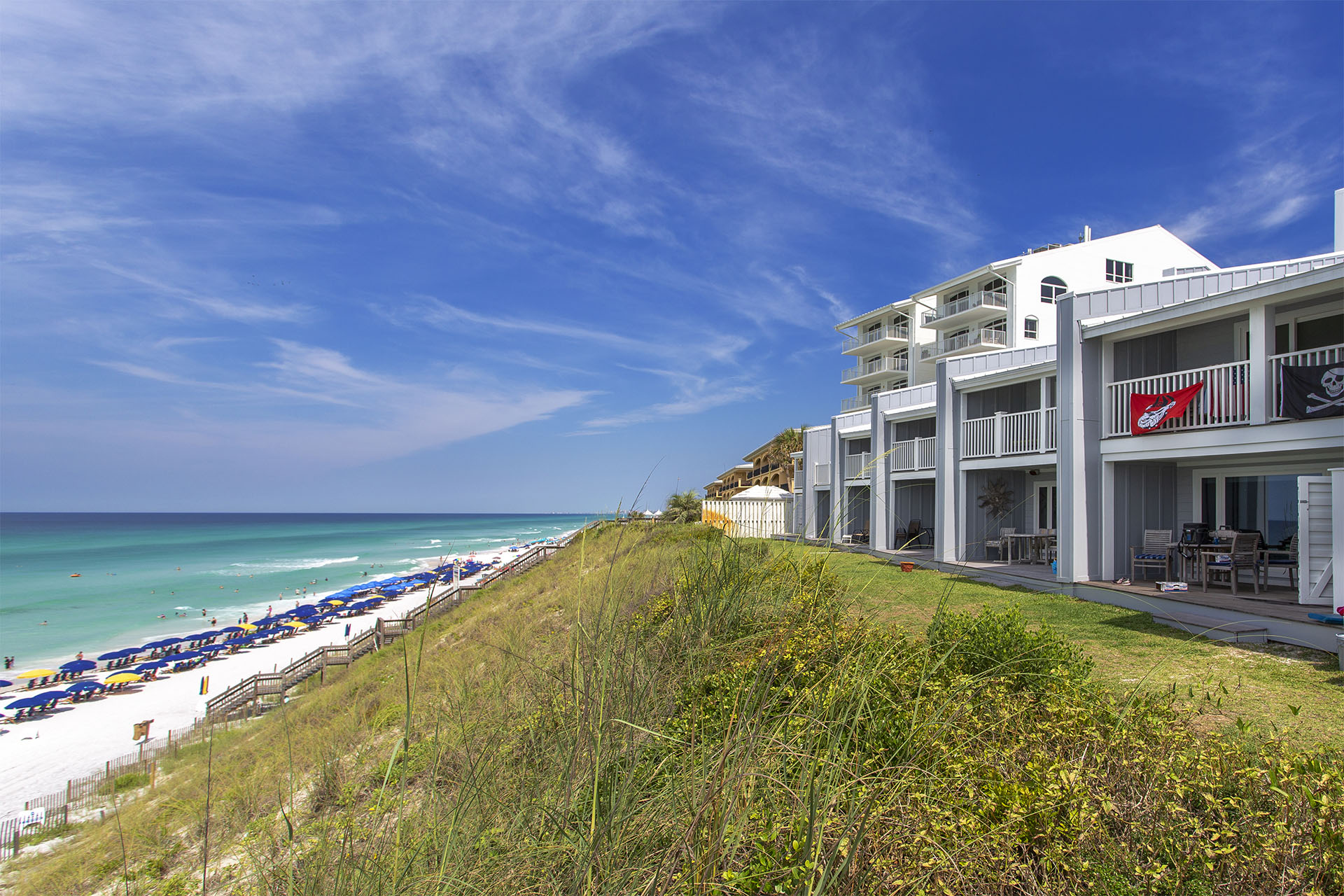 Description
Sea Bluff has a fantastic sugary dune top location in the beautiful enchanting Blue Mountain Beach residential coastal village along Scenic 30A. Blue Mountain Beach was named by early offshore Spanish explorers who were mapping the area and thought the "Blue" Lupine flower-covered hills were actually "mountains" rising above a "beach" on each side. The name stuck, and today it is acclaimed for having the highest elevation on the entire Gulf of Mexico.

Sea Bluff takes full advantage of its paramount placement, providing stellar views of the glowing emerald-toned waters that extend as far as the eye can see. This beachfront complex includes only sixteen townhomes, so it provides a privileged low-density vacation stay for a limited amount of fortunate sun-seeking guests. Seven of the properties directly face the spectacular seascape with views from a first-floor patio and upper-level beach balcony off a spacious Master Bedroom Suite. These Gulf-front two Bedroom townhomes have private ensuite baths with an additional half bath off the lower level living area that conveniently serves as a powder room. Two other townhome buildings just off the shore are three stories tall, with two levels raised above the garage and patio level with bedrooms on the top floor. They both face a spacious patio for relaxing sun time that is centered on a big lovely lagoon-shaped swimming pool. Almost all of these beautifully appointed vacation residences include multiple beds and queen-sized sleeper sofas with sleeping accommodations that range from between six to eight happy beachgoers.

Blue Mountain Beach is a laid back somewhat Bohemian residential enclave in the heart of the idyllic world of South Walton. It boasts having the first health food store in the county, whimsically named For the Health of It, which features organic produce, smoothies, local honey, handmade soaps, a Tropical Juice Bar, gourmet coffees, teas, and massage therapy. Award-winning artist Justin Gaffrey's Studio Gallery is located here down a sandy trail off Scenic 30A. He creates vibrant, unique, almost three-dimensional artwork using heavy acrylic oils that rise up to five inches above the pallet's surface and features the spectacular area scenery. Three locally-owned restaurants with bars are within walking distance of this convenient locale. They include: The Blue Mable Smokehouse with wings, burgers, steaks, seafood, fish, and a wide assortment of Southern Comfort Food appetizers; The Red Fish Taco featuring authentic crispy or soft tacos, Margaritas, specialty drinks, and ice-cold beers with live music provided during the season from 6 pm till 9 pm and Redd's Fueling Station, a rollicking place that serves up wine, beer, sangria, specialty drinks along with the singing bartender named Redd who inspires everyone to have a fun time. This funky, eclectic watering hole serves fantastic whimsically named treats. There is also the highly rated Blue Mountain Creamery for old-fashioned ice cream delights and the wonderful Blue Mountain Bakery. This location is less than three miles away from picturesque coastal villages in each direction, including famous Seaside and the Santa Rosa Beach village center of Gulf Place. Each captivating place offers loads of restaurants, beach bars, fashion boutiques, galleries, unique specialty shops, free open-air amphitheater concerts, and fun festivals throughout the year.
Amenities
Gulf Front
Community Pool
High Speed Internet
FAQs
Want to know specifics? Ask anything about this specific resort that you would like to know...
Example: "Is the balcony screened in?" or "Is there a toaster oven?"
Can you rent a golf cart?
Answer:

Golf carts are permitted at Sea Bluff if parked in one of the two designated parking spaces. In fact, as an Ocean Reef guest you receive reduced rates!
Is the pool heated? And is there a hot tub?
Answer:

Sea Bluff is a popular, yet secluded, beachfront destination on 30A with a refreshing lagoon-shaped community pool. The pool cannot be heated, nor is there a hot tub. If these amenities are required for your search, please give us a call. We'd love to help!
Random

Name

Bedrooms

Sleeps

Price
This comfortably furnished and elegant Gulf-front 30A vacation rental with two bedrooms that include private ensuite luxury baths can accommodate up to eight fortunate beach-going guests. It is located on a sugary dune overlooking the gleaming jewel-toned gulf in the lovely residential coastal village of Blue Mountain Beach. This two-story townhome