Pet Friendly Destin Rentals
At Ocean Reef, we understand that your pets are part of the family, and their needs are important to you. Whether your pets get anxious when you leave them at home, their company improves your mental health, or you just enjoy pampering them as much as you pamper yourself, we're committed to providing quality pet-friendly vacation rentals in Destin.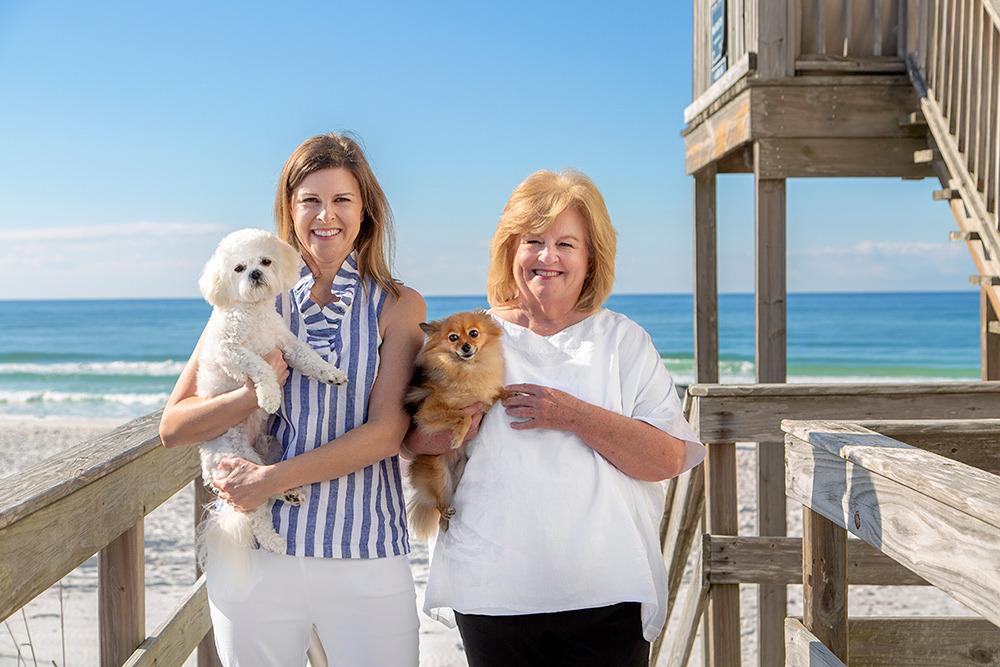 When you bring your pets to Destin, everyone gets in on the fun with:
Dog-friendly pontoon boat rentals
Dog-friendly events, such as the weekly farmers market
Pet playdates at the nearby, double-sided "Destin Bark Park" dog park
Dog walks along Old Highway 98 or the Scenic Gulf Drive beach road
Dog-friendly adventures at the Destin Commons outside mall and entertainment complex
Pet-friendly dining with harbor views at the numerous patio and outdoor restaurants and bars
Overall, Destin is the perfect pet-friendly destination for your Florida beach vacation, and Ocean Reef vacation rentals will guarantee you more comfort and relaxation than busy beachfront hotels. Browse our pet-friendly Destin rentals below, or contact an Ocean Reef reservation agent for assistance in choosing the perfect place for you and your pets to vacation.
Frequently Asked Pet Friendly Questions
Are Destin beaches pet-friendly?
Destin beaches are not pet-friendly. Miramar Beach does allow residents with permits to walk their leashed dogs on the shore. You may occasionally see pets on the beach, but do note that there are fines for such activities. Instead, take your four-legged family member to the pet parks in Destin.
Does Destin have pet-friendly restaurants?
Yes, many Destin restaurants welcome pets at their outdoor tables. Hammerhead's Bar & Grille, Harry T Restaurant, and Captain Dave's on the Gulf are a few of our favorites. There are over 55 restaurants in Destin that are pet-friendly. Call ahead to confirm.
Are there pet parks in Destin?
There are a number of pet parks to choose from along the Gulf Coast. They include the "Destin Dog Park" in the center of Destin,"Dog Beach" near the Russell Pier; Aaron Bessant Park, which adjoins Pier Park; and Zottie Young Park, which is located in Panama City and was the very first Leash Park in Bay County.
What pet services are available in Destin?
There are a number of wonderful pet services in and around Destin, including pet stores, grooming services, pet parks, and even doggy daycare available while you're here at the beach.
Random

Name

Bedrooms

Sleeps

Price