South Walton Vacation Rentals
Planning a vacation to South Walton? Ocean Reef Resorts has a large selection of vacation rentals in the South Walton area, including condos and homes.
With a relaxed, laid-back attitude, the beaches of South Walton recall simpler times along a beautiful, twenty-six-mile stretch of coast known as scenic Scenic 30A. The area is known for its family-friendly rental homes, in contrast with the high-rise condominiums you'll find in the neighboring towns. The calming, slower pace of South Walton Beach is highlighted by gorgeous walking paths, lined with Loblolly pines and dotted with rare coastal dune lakes.
In terms of water activities, the area has everything, from boating to fishing, and Yolo boarding to kayak rentals. There are also six different scenic golf courses to choose from, and the Florida State Parks that surround the area are perfect for biking, hiking, or picnicking. When you've worked up an appetite from all that activity, you'll find a wide variety of restaurants. Many feature fresh local seafood and are located directly on the beach for scenic dining.

Make your way to the beaches of South Walton, and you'll see why Frommer's named this location one of the Top Destinations. Contact us today to find out more about staying in South Walton, or to get more information about any of our Destin vacation rentals.
Frequently Asked South Walton Questions
What is the best area to stay in South Walton, Florida?
The most sought-after and popular areas for home rentals in the South Walton area include Blue Mountain Beach, Dune Allen, Grayton Beach, Gulf Place, Inlet Beach, Santa Rosa Beach, Seagrove, Seacrest, WaterColor, and WaterSound. Learn more about each South Walton area to help you determine where to stay.
What time of year is the best time to visit South Walton?
Summer, Spring Break, and Fall Break are the most in-demand times to visit South Walton. However, Spring and Fall generally feature milder temperatures and allow you additional space for spreading out on the beach. Winter is our slow season, so expect to find value-priced rates for your stay.
Are there South Walton home rentals with a pool?
Yes, many vacation home rentals in South Walton, Florida, include access to a community or private pool. In some instances, properties do have both a community and a private pool. Pool availability ranges and is tied to specific individual properties.
Do you have pet-friendly South Walton rentals?
Ocean Reef offers the largest selection of pet-friendly rentals in South Walton. These include very rare beach views and beachfront pet-friendly vacation homes and cottages.
What activities are there to do in South Walton?
The biggest draws to South Walton are the soft, white-sand beach and the tranquil, emerald-toned gulf waters. The quaint charming communities also have their own unique activities and events happening throughout the year, such as live music, galleries, and great food. Anything water-related — including a vast range of watersports and cruises —is a big draw. Feel free to explore the full range of fun attractions in South Walton.
Where is South Walton, Florida?
Located in the panhandle of Northwest Florida, South Walton is the southern portion of Walton County. It's a 26-mile coastal enclave comprised of a variety of unique communities and has collectively emerged as a world-class destination.

Random

Name

Bedrooms

Sleeps

Price
Commodore's Retreat is an intimate beachfront condominium ideally located amongst the sugar white sand dunes of South Walton's Seagrove Beach. In addition to being just steps from the shore, this quaint vacation rental destination is only moments from Eastern Lake, which is ideal for calm water adventures and angling. Amenities at Commodore's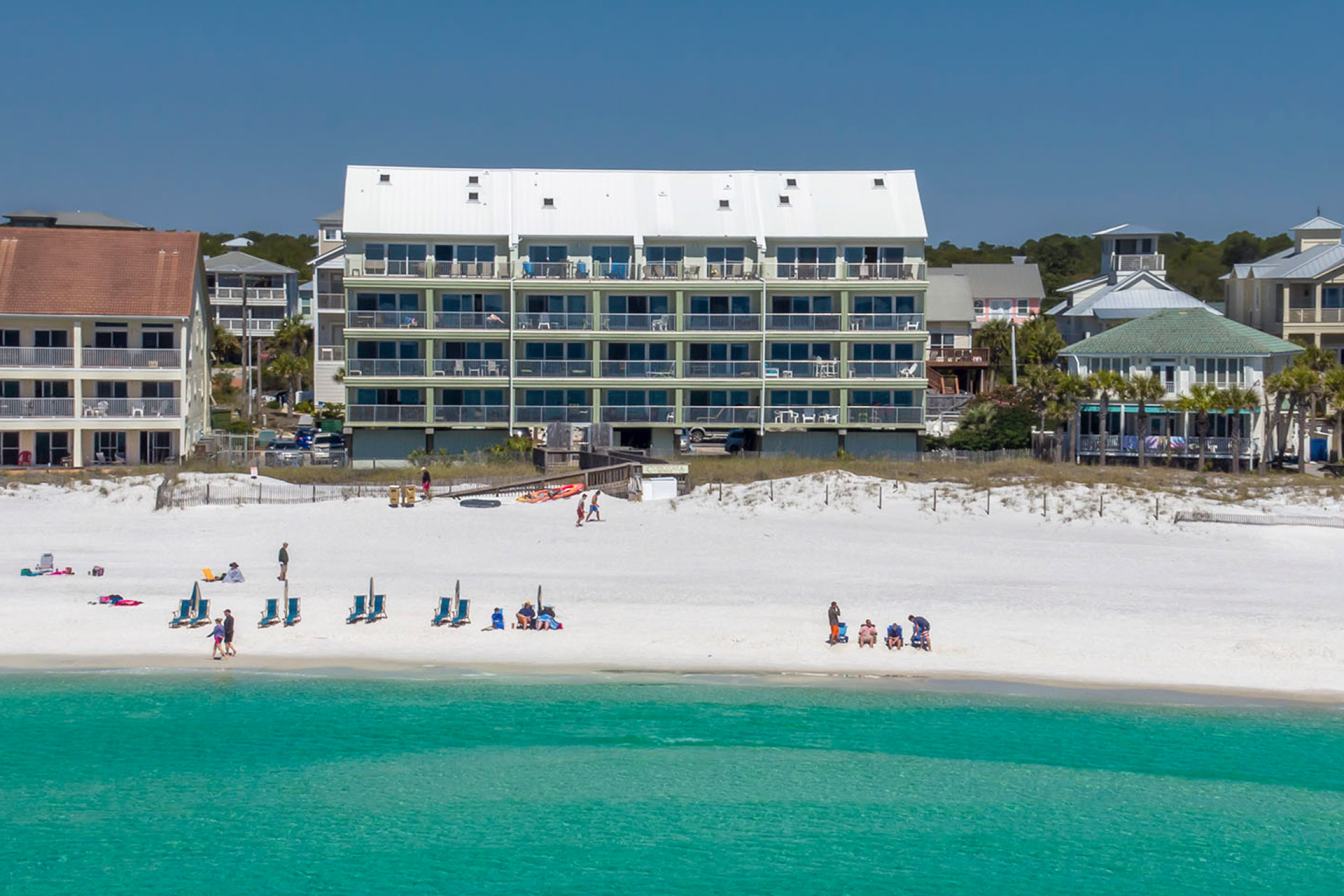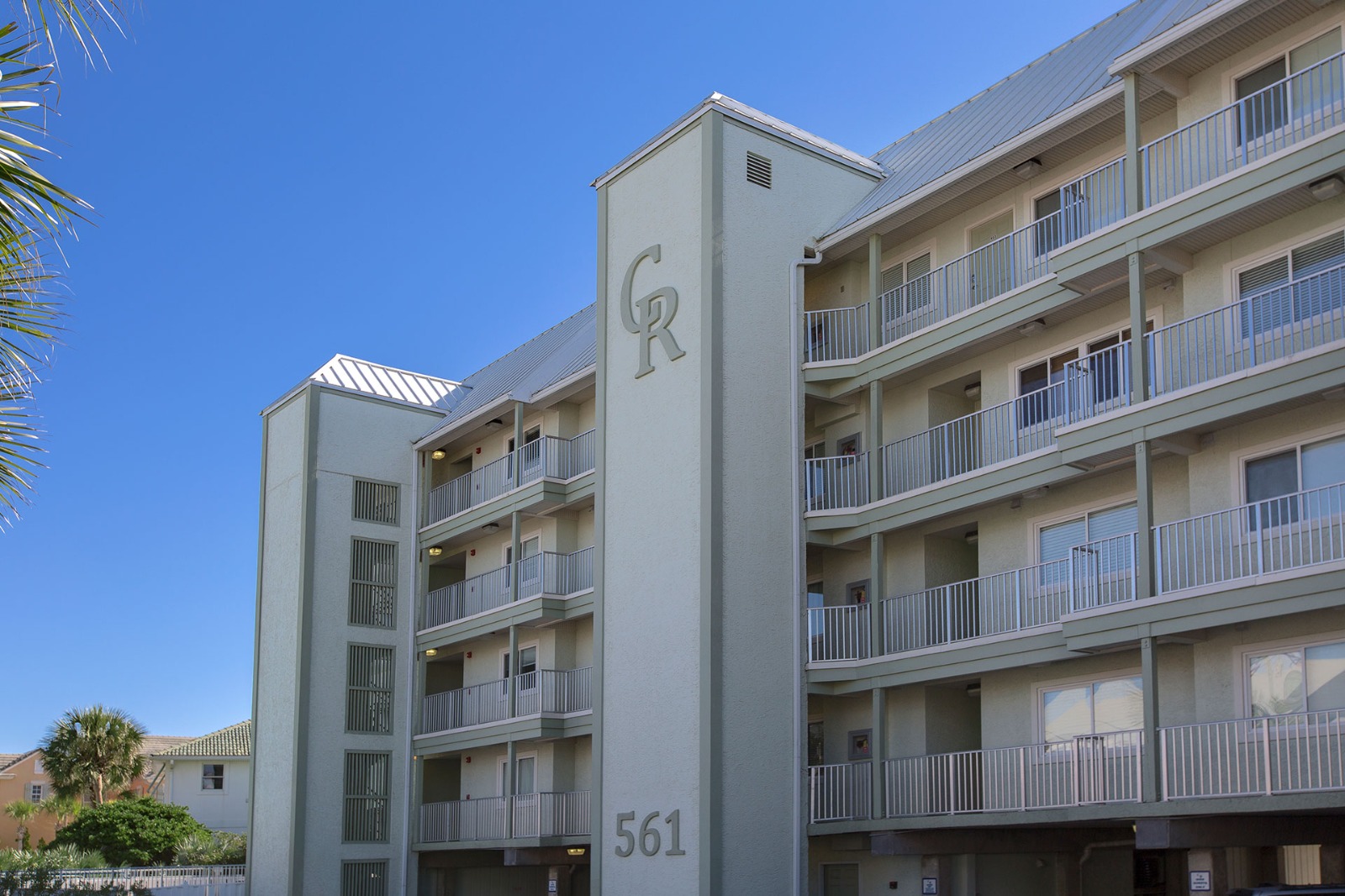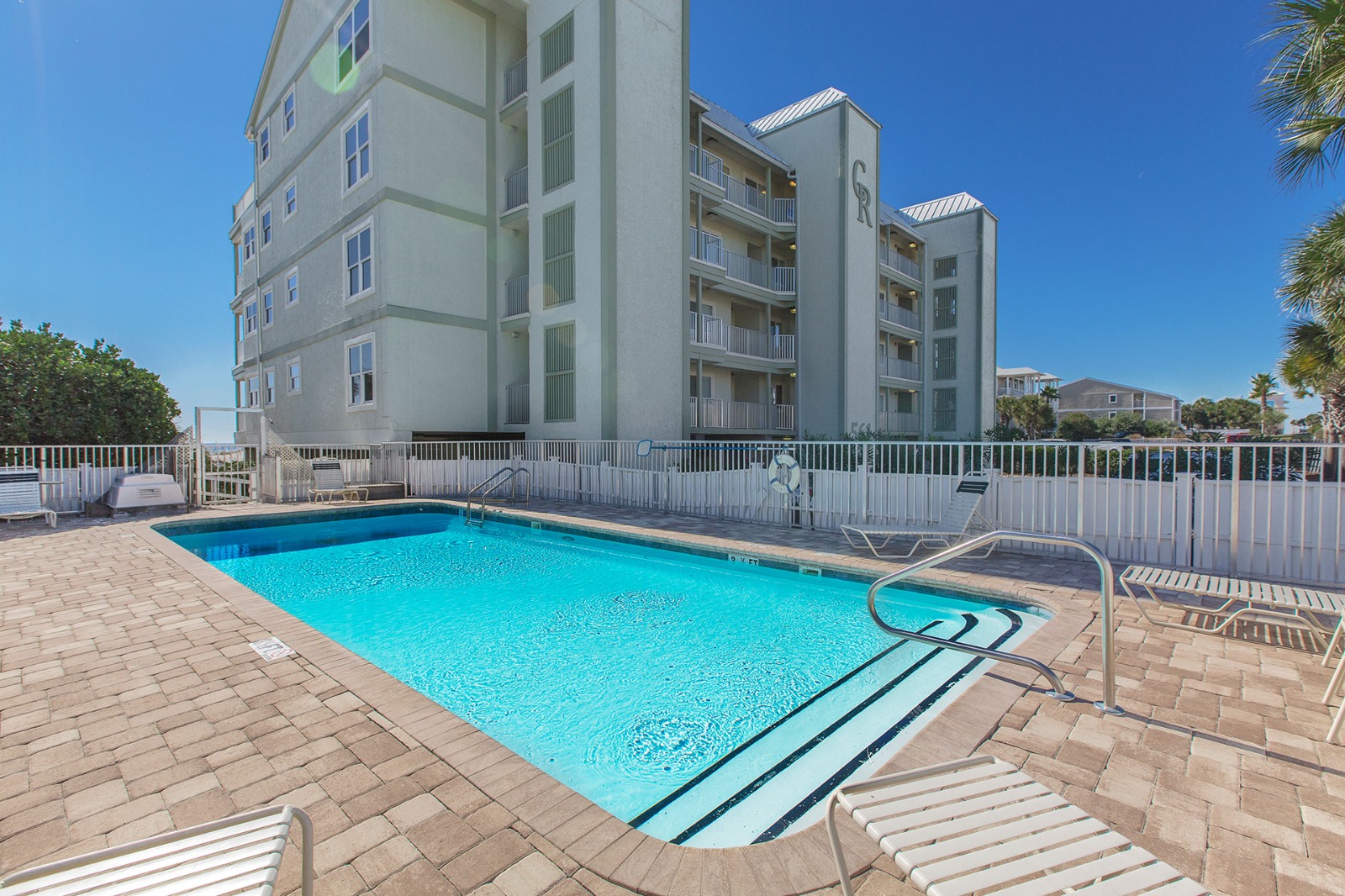 Discover the enchanting Rollin Tide Villas at 82 Sugar Sand Lane, an exquisite residential condo oasis nestled a stone's throw from the pristine shores of Seagrove Beach. This charming community boasts three stylish two-story buildings, offering one, two, and three-bedroom vacation rental residences to suit your every need. Each stunning abode fea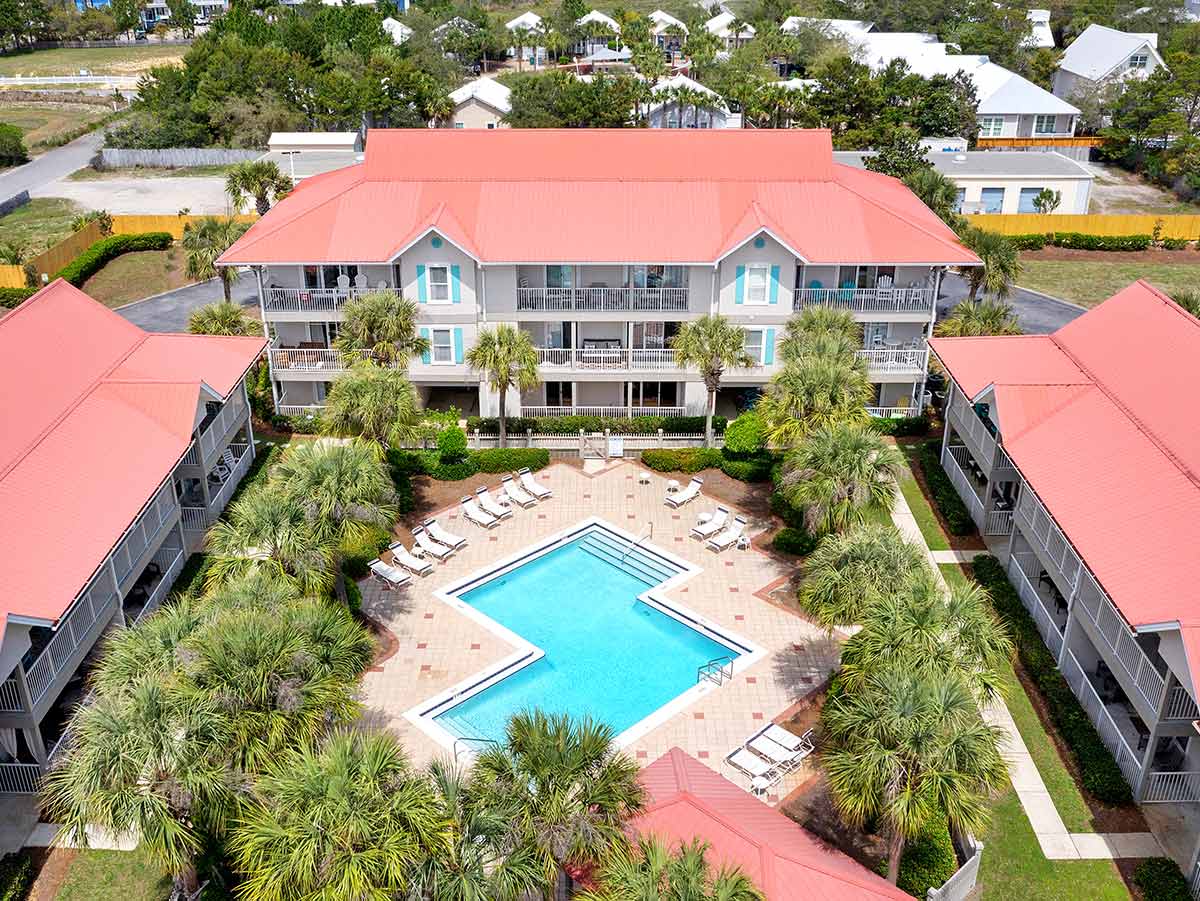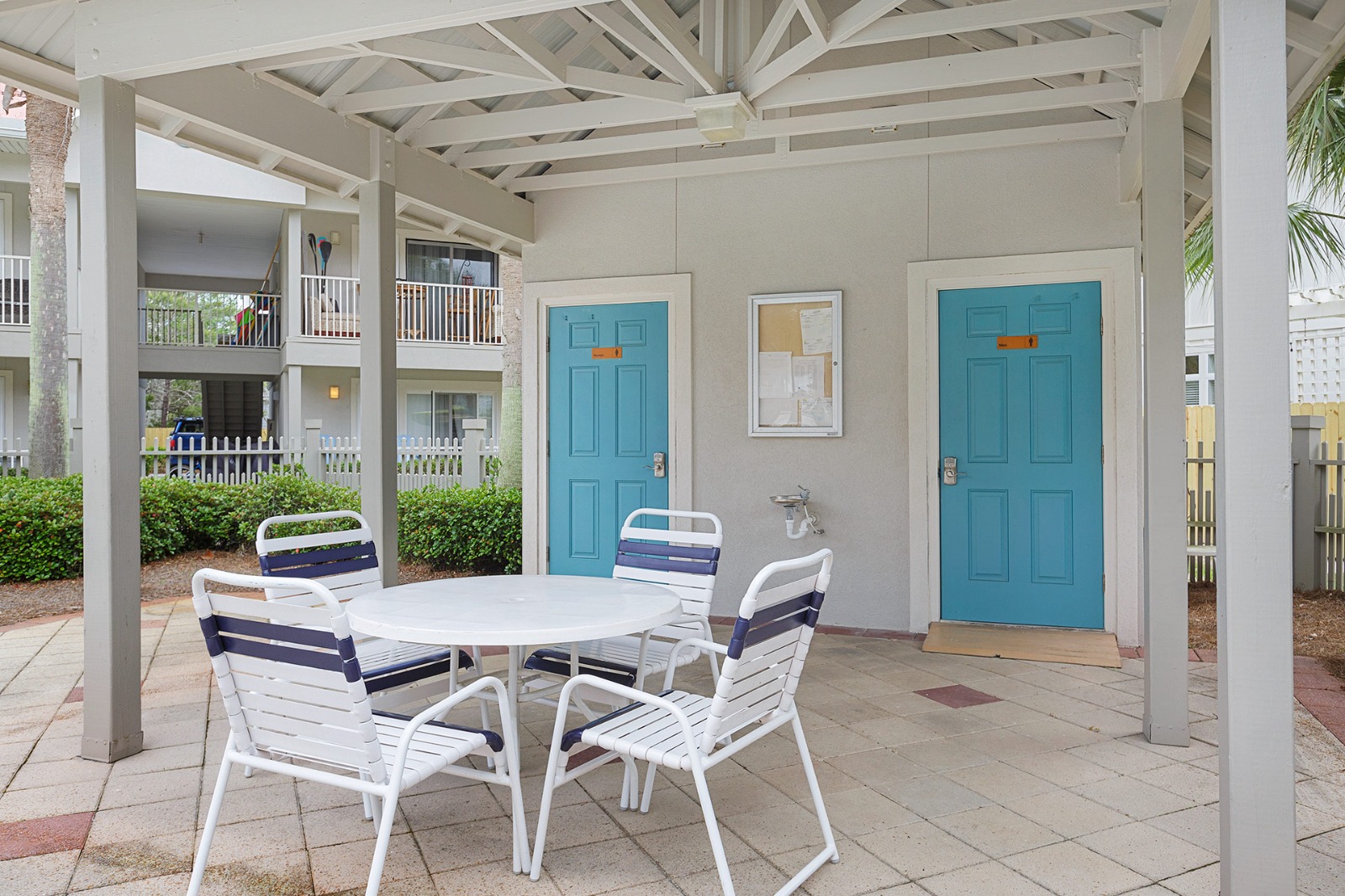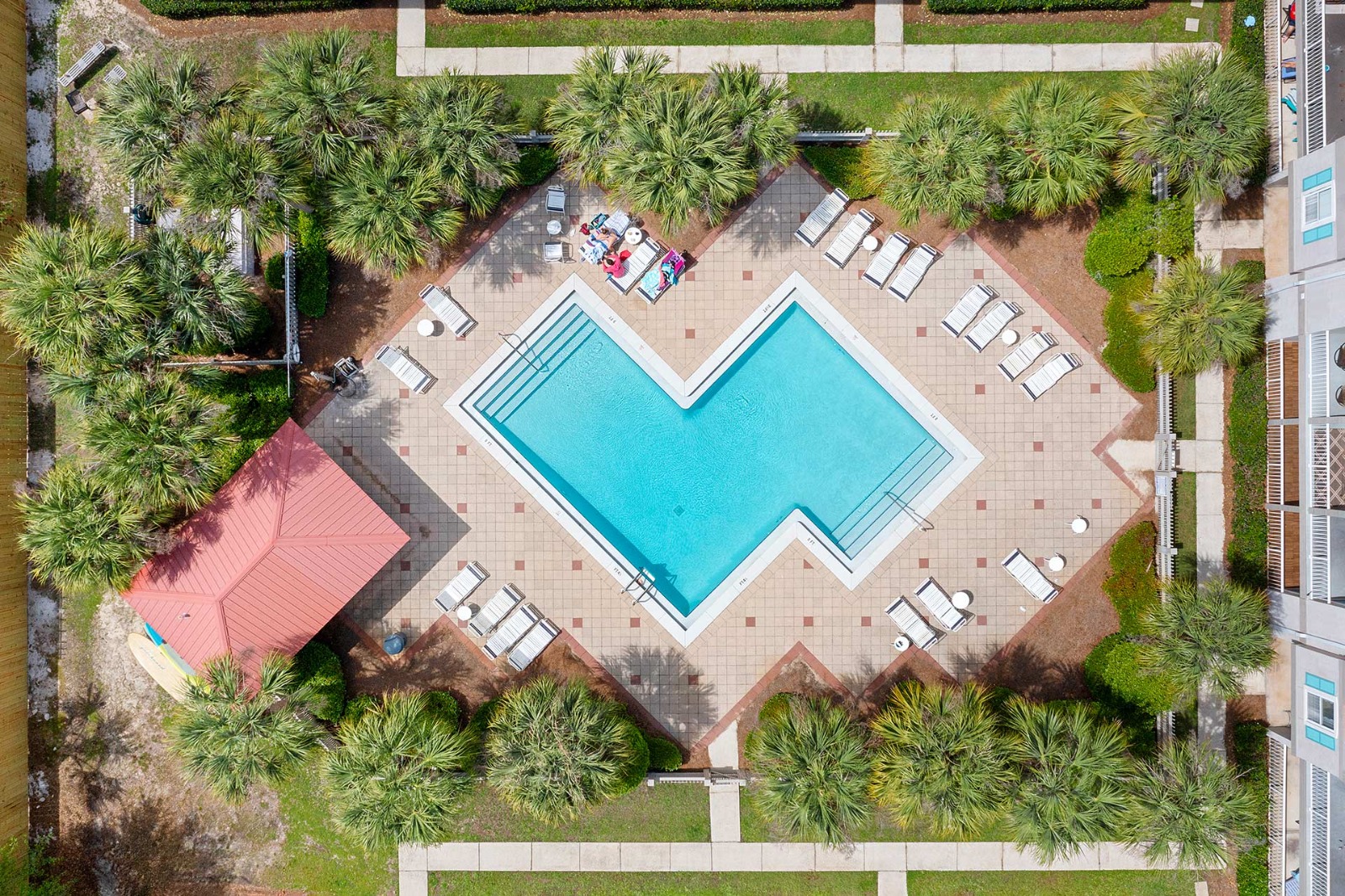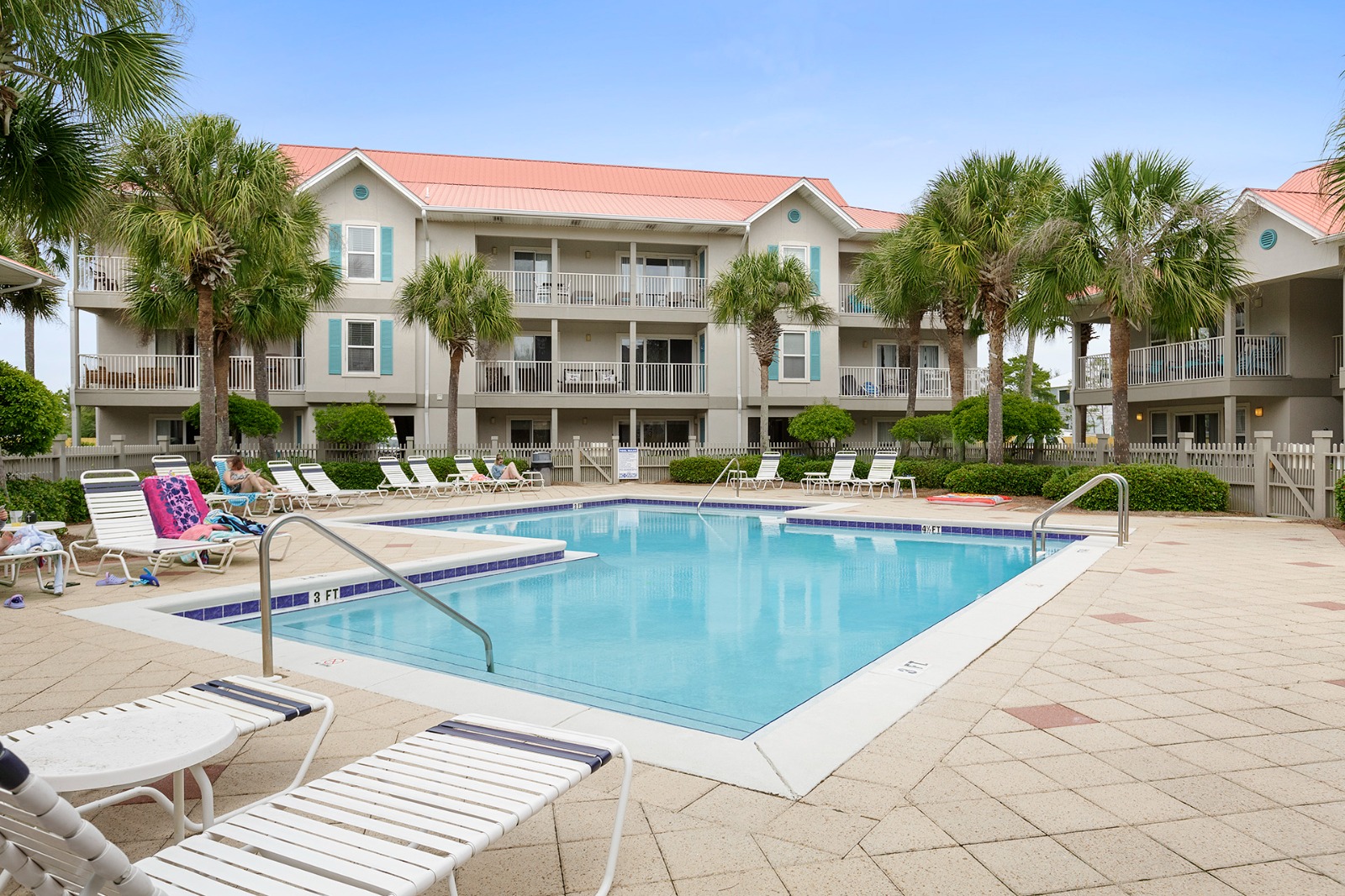 This hospitable home is the ideal spot for your next beach vacation or family reunion. Not only does it personify charm, it can sleep up to 13 fortunate guests! Creature comforts abound here with separate guest quarters. It is located in the beautiful gated residential community of Old Florida Beach, a wonderful world of its own that's just m
Set in a truly tremendous locale, The Legends of Santa Rosa Beach is an intimate collection of townhomes that are only moments from the beach and the best of South Walton. This convenient position is sited just of Scenic 30A; placing you within walking distance to the Gulf Place Town Center, a local seafood market, and several much loved eateries.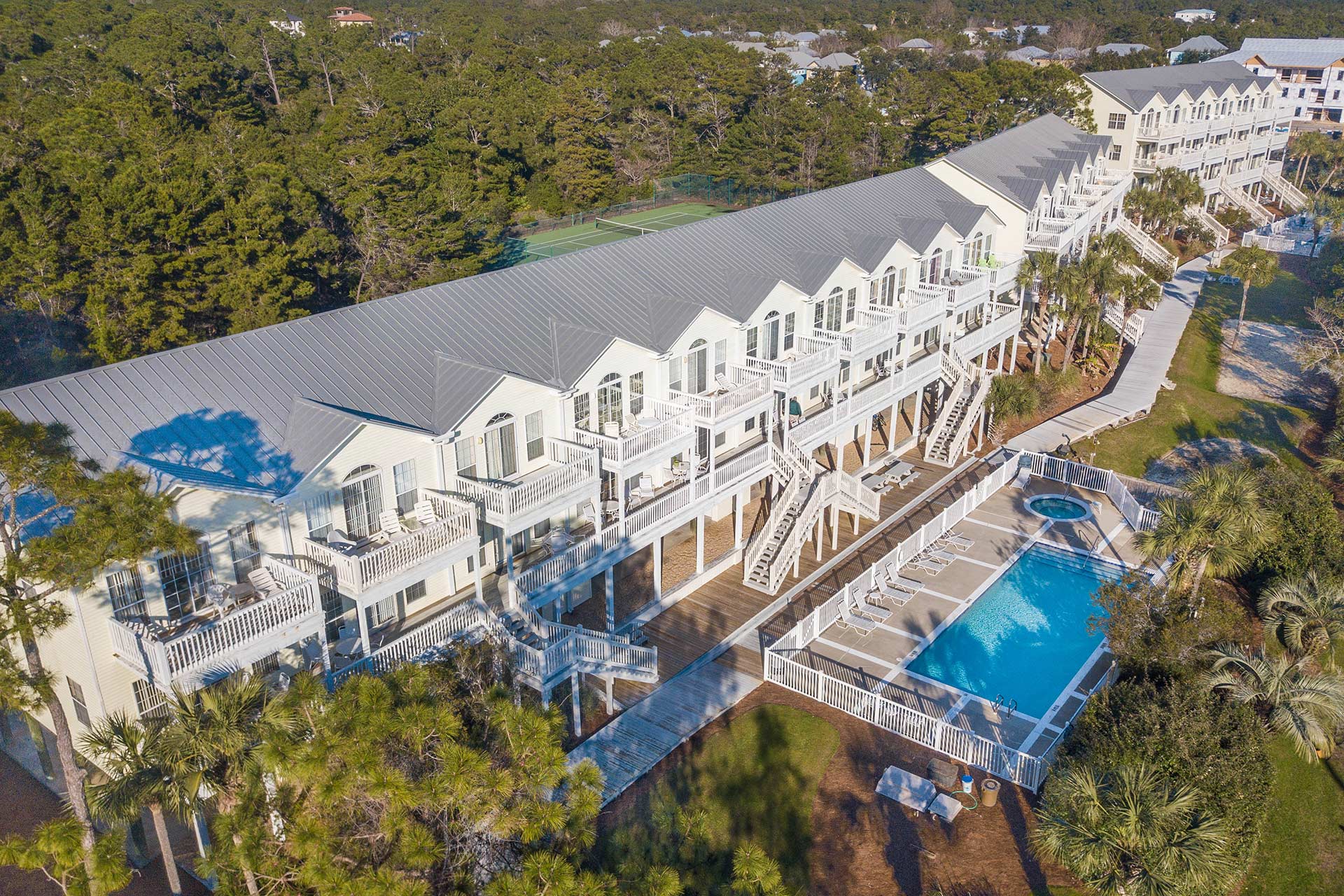 Lucky Charm is a delightful two story vacation home that invokes warm nostalgic memories of yesteryear with an enchanting Old Florida design. Here you may create your own meaningful memories to be cherished for years to come. Although Lucky Charm is a newer home it includes a tin roof, an old fashioned white picket fence and a gracious front porch
Azure 30A is a brand new vacation rental destination in Dune Allen Beach with a fantastic centralized location a short distance from the white sugary shoreline. The beach access is just a casual stroll down Scenic 30A next to the gated Vizcaya community. Visiting guests also have exclusive access to a curvy 30' x 35' swimming pool with spurting sid
As soon as you arrive at this gracious home that's been dubbed TennesSea River you will be warmly captivated by the lovely setting adorned with tropical landscaping and flanked by towering Royal Palms. Two levels of columned open verandas invite you to unwind, enjoy the gulf breezes and sip upon your favorite tropical drinks. The recently remodeled
Cassine Gardens is an unpretentious low-density residential townhome complex with a great location on 30A in Seagrove Beach. It's just a short stroll away from the shimmering sugary shoreline and the glowing luminescent waters of South Walton's jewel-toned gulf. Two lagoon-shaped lovely community pools are available for use. The adjoining pool pati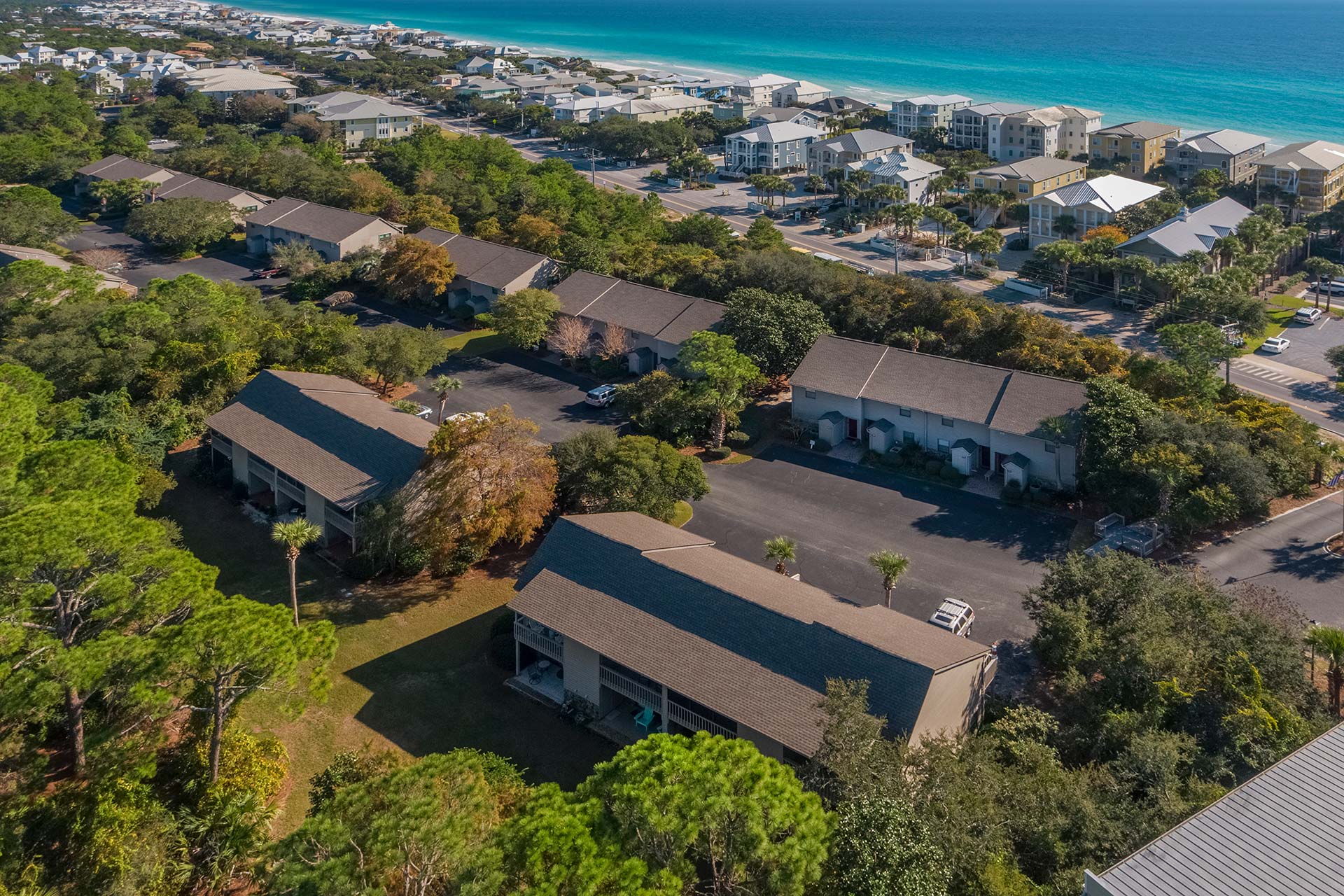 Welcome to the captivating Beachwood Villas, a charming vacation complex nestled in the heart of Seagrove Beach, offering a selection of beautifully appointed 1, 2, and 3-bedroom rental condos. With its prime location on the north side of 30A and a short stroll from the sugar-white sands and sparkling azure waters, this family-friendly haven provid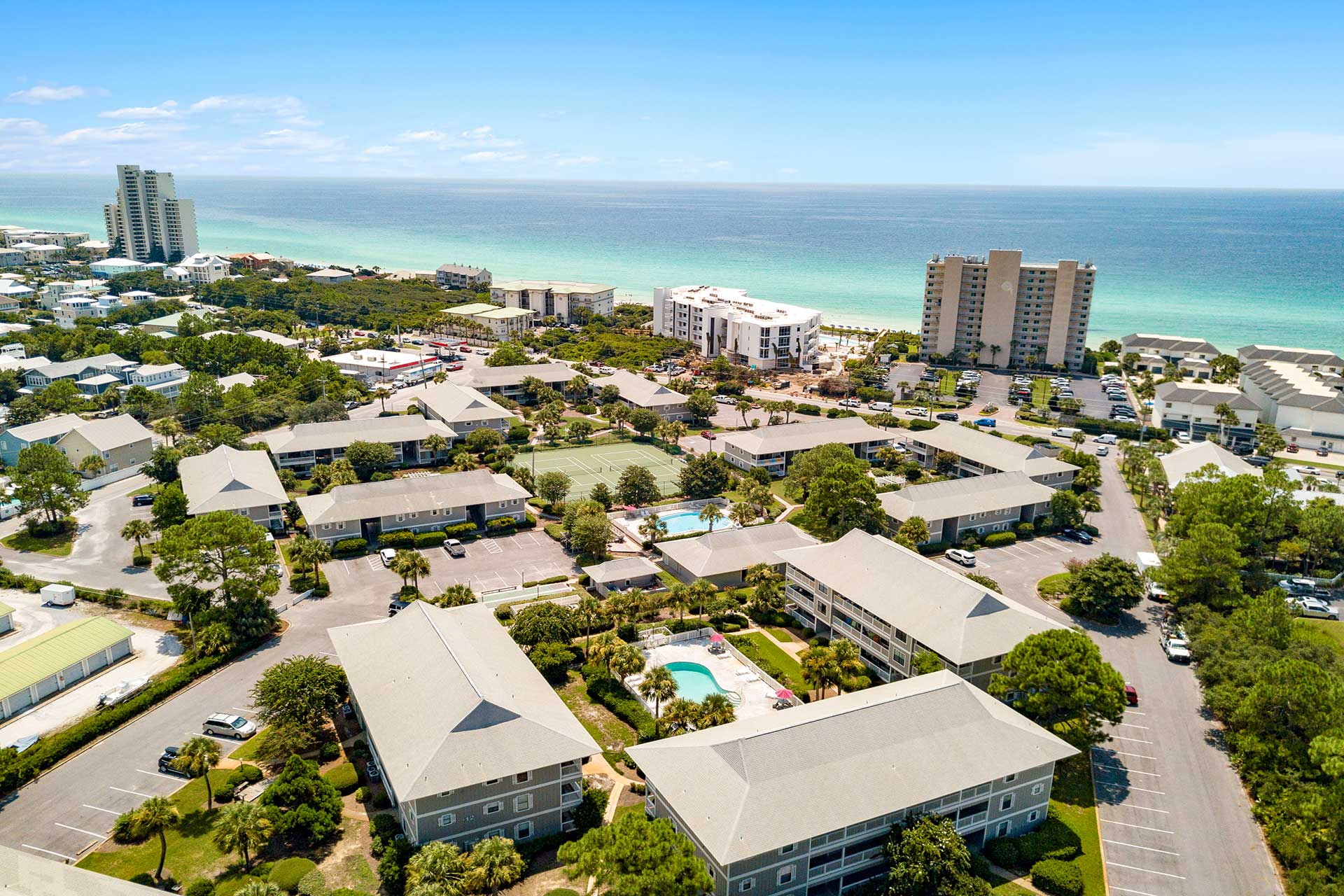 This newly redesigned vacation residence in Blue Mountain Beach exudes charm and exemplifies the very best of a chic South Walton lifestyle. It is located just south of Scenic 30A, a short stroll away from the neighborhood beach access that leads down to the glittering gulf. However you don't have to go much beyond the back door in order to have a
This custom-built vacation home features five bedrooms and comfortably accommodates up to 14 fortunate guests. This Grayton Beach location is nestled off South Walton's Scenic 30A in the residential community of Gulf Trace. Completed in July of 2014 and professionally decorated, it's comfortably furnished and appointed with an abundance of amenitie
This lovely 3,400 square foot vacation home in the exclusive Gulf Trace neighborhood of Grayton Beach has four bedrooms with the ability to sleep up to 14 fortunate guests. This private piece of paradise is perfect for your next beach reunion with family and friends since there are separate guest quarters on all three levels. It also comes with a g