Sea Cabins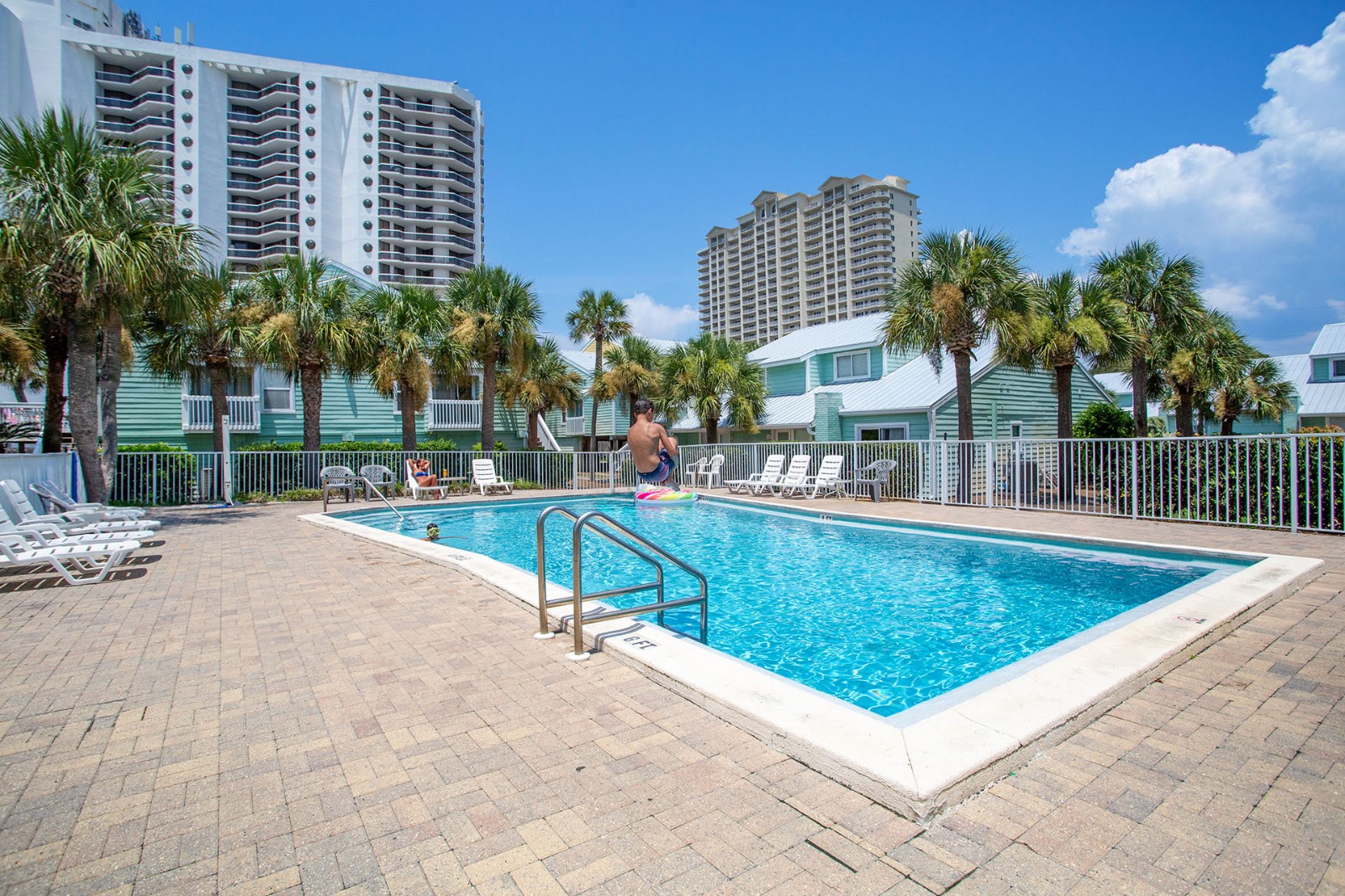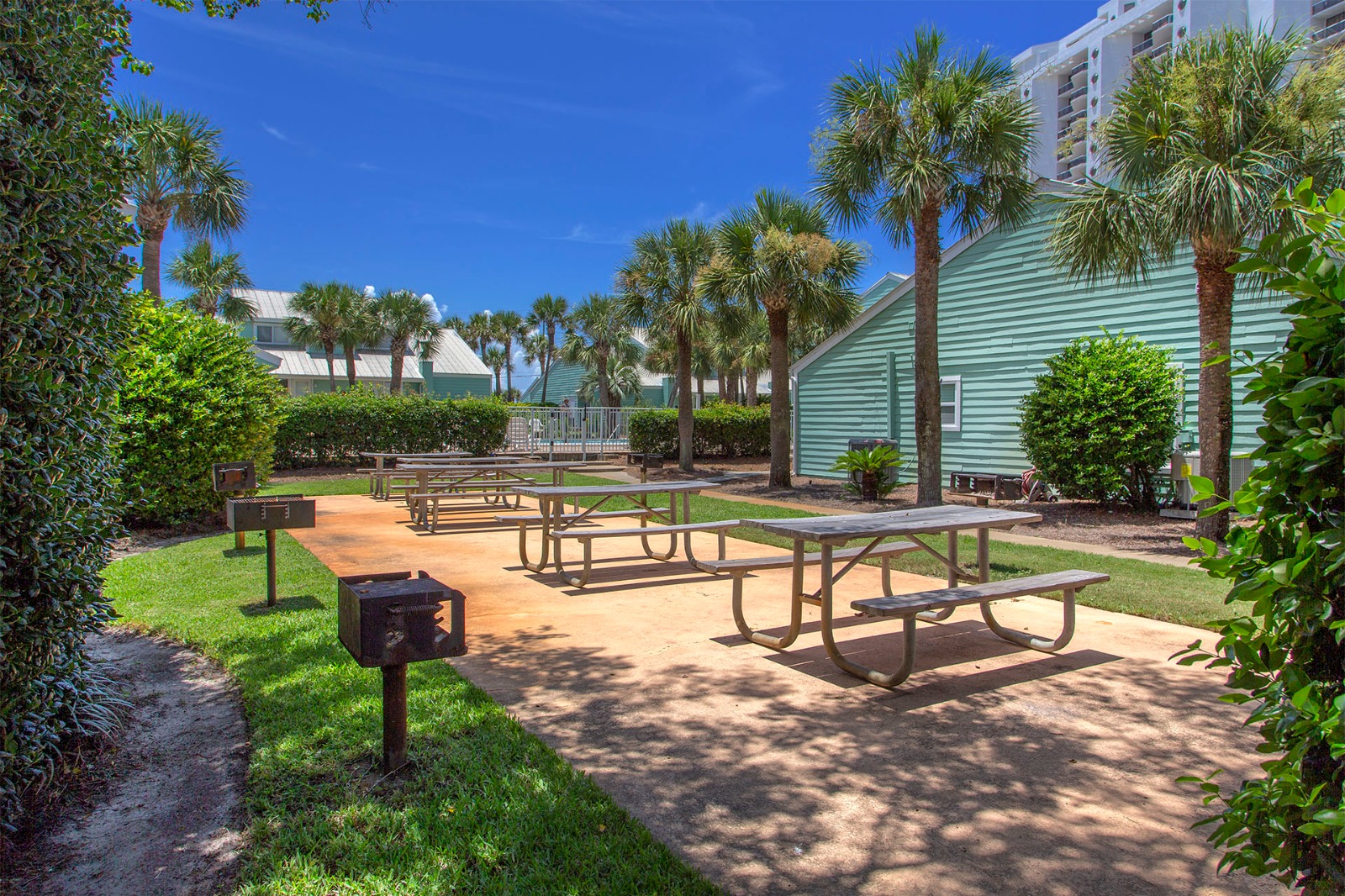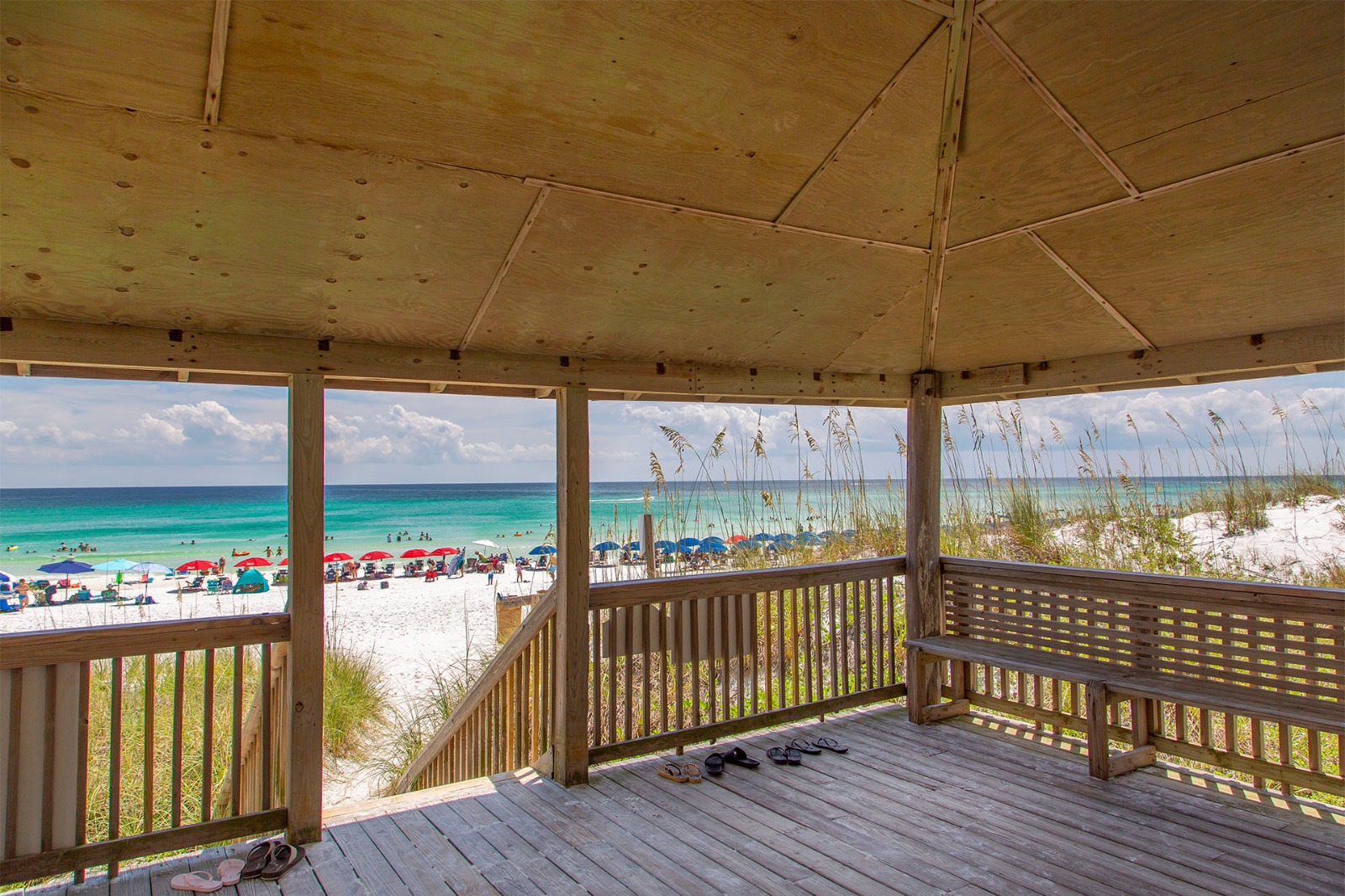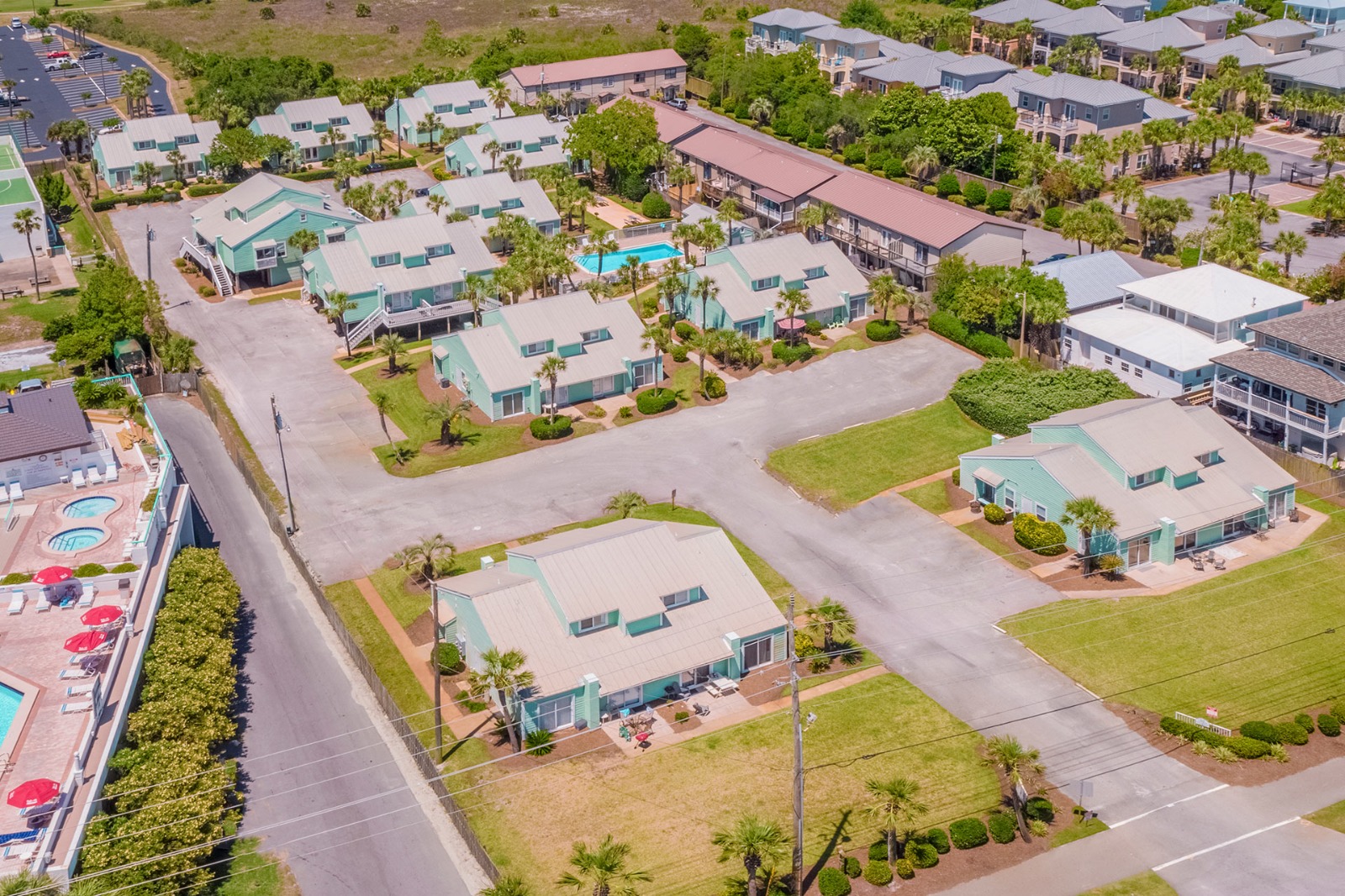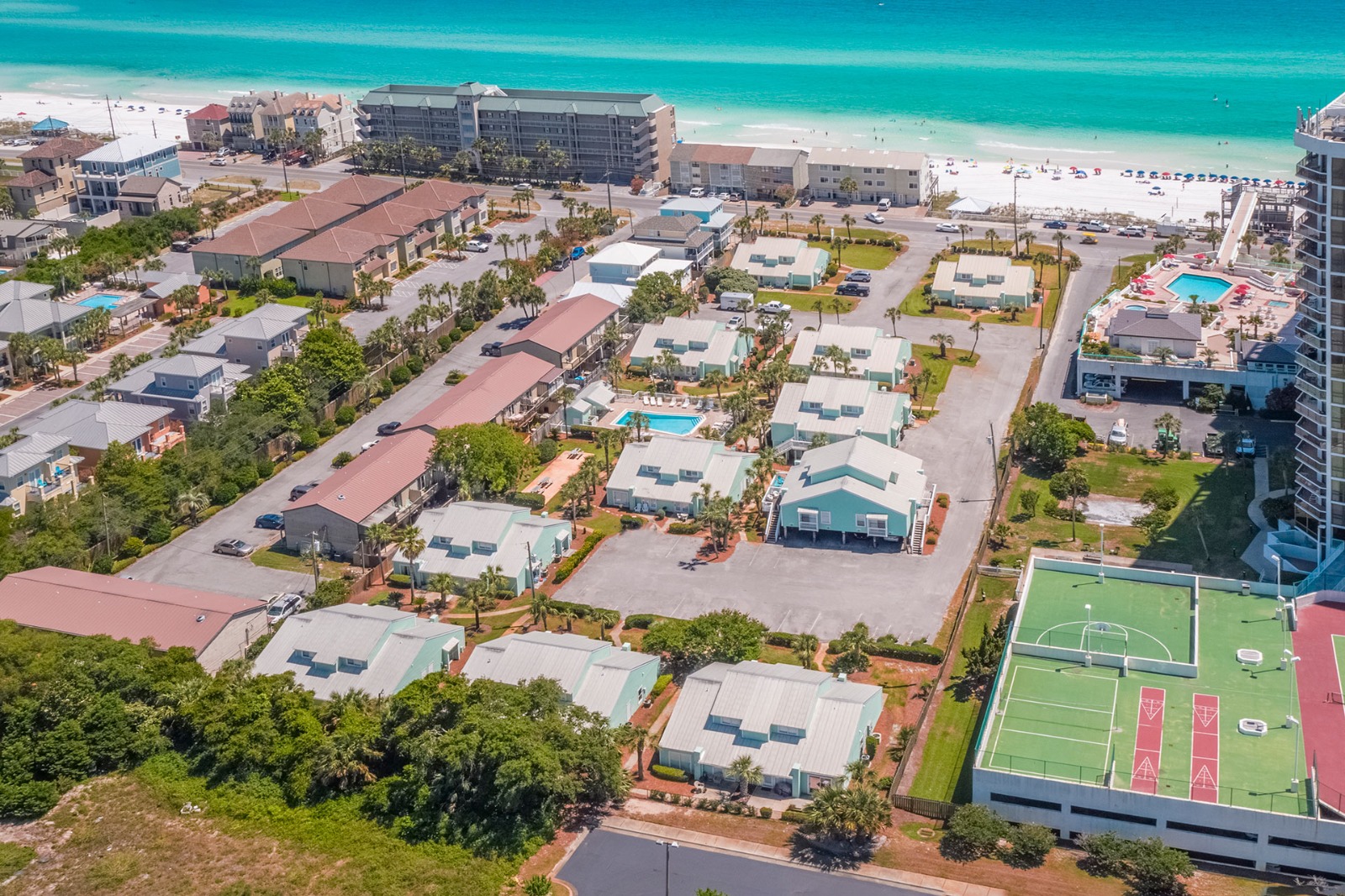 Description
Welcome to the delightful Sea Cabins where you and your family may experience a beach vacation that hearkens back to wonderful warm memories from your youth. This small complex is nestled beside Scenic Gulf Drive in Destin's Miramar Beach and offers you a charming old Floridian feel. The pale greenish blue and white trimmed exteriors match the glorious gulf nearby and blend in well with the nicely landscaped grounds. Multiple tables are scattered throughout providing an inviting setting for family picnics which are centered by a seasonally heated community pool. Just steps away you'll find a beach pavilion across the street that provides gated private entry to the white sand beach below. All of the vacation rentals at Sea Cabins come with one bedroom as well as one or two bathrooms and can accommodate between four to six guests with the use of sleeper sofas and/or bunk beds. The living and dining areas as the kitchens are all downstairs with an adjacent patio outside. A few have a cozy separate "bunk nooks" for the kids. The main Master Suite is upstairs. All are comfortably furnished with varying types of décor. This Miramar Beach locale is close to popular beachside restaurants, grocery stores, wine stores and discount shopping at Silver Sands.
Amenities
Community Pool
Heated Community Pool
FAQs
Want to know specifics? Ask anything about this specific resort that you would like to know...
Example: "Is the balcony screened in?" or "Is there a toaster oven?"
Are small baby tents allowed on the beach?
Answer:

Tents and canopies are not allowed on the beach at Sea Cabins. However, tents and canopies are permitted on a small portion of the public beach to the west, but must be set up behind the beach service.
Are these units dog friendly?
Answer:

We love our dogs here at Ocean Reef Resorts. Unfortunately, the Sea Cabins does not allow guests to bring pets. If you are unable to board your pup - check out these Pet Friendly Vacation Rentals.
Random

Name

Bedrooms

Sleeps

Price