Posted on 11/1/2022
Writers, storytellers, weavers of words—it's time to tell the world your story! Or, at the very least, share it with fellow story lovers on the Emerald Coast.
The Emerald Coast Storytellers celebrate the written and spoken word by hosting monthly events and meetups that help bring big-city storytelling culture to this quiet beach oasis. These events are meant for every kind of storyteller, whether you're just starting out, or you've been spinning your tales since before you could tie your shoes.
There are open mic nights, granting you the spotlight to share an original story, a work in progress, or another writer's work that you love. Open mic nights are a great way to step out of your comfort zone, get feedback, and build your own tribe. Participants are allotted five minutes to share their words—though it's not necessary to use the entire time. If standing on stage is not your thing, don't worry; you can still enjoy open mic night! With magical words swirling in the air, tasty libations available, and good company, there is no better way to spend an evening!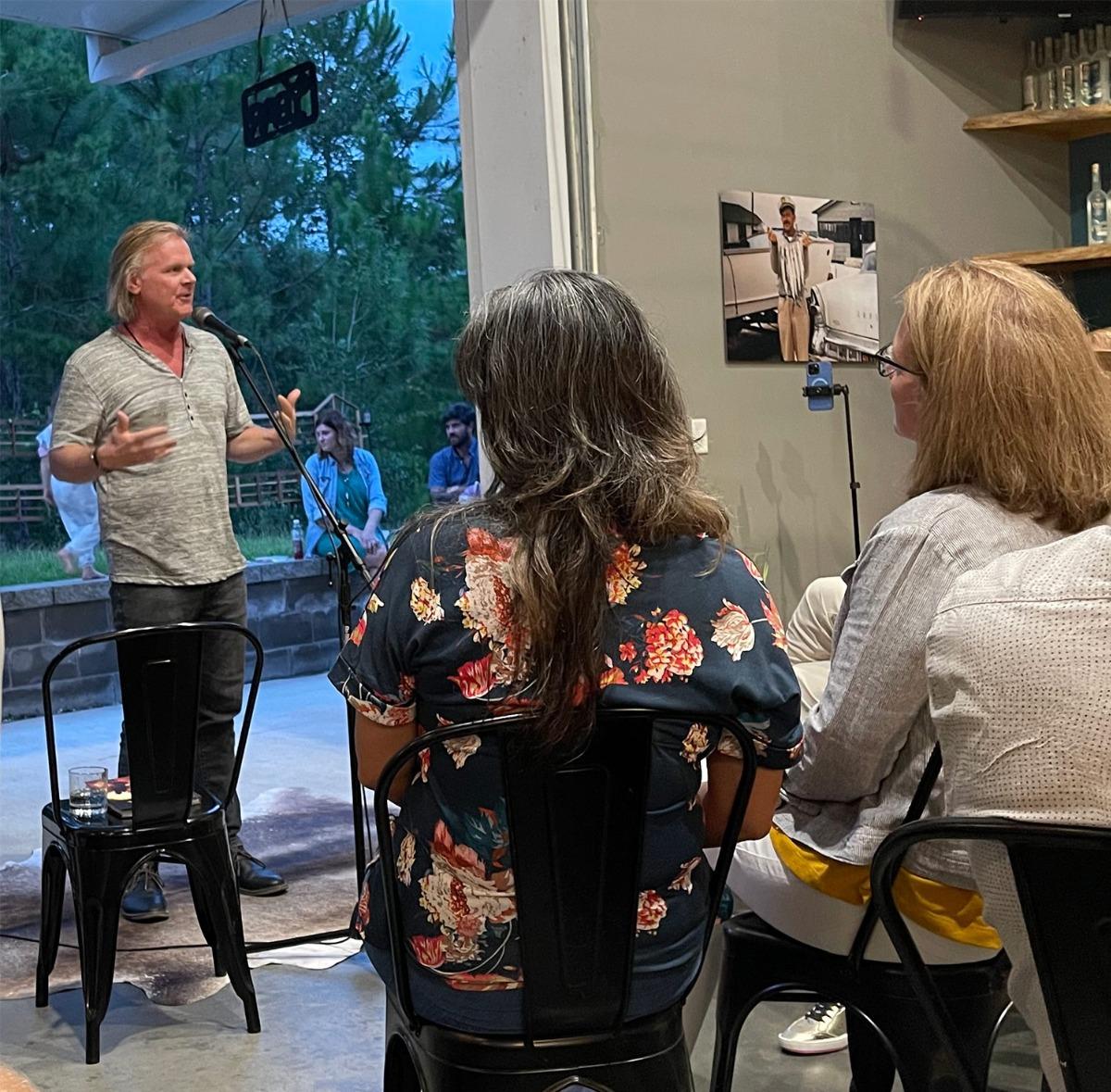 Besides the brave souls who hop on the stage to take the mic and tell their stories, open mic night also highlights Featured Storytellers. Past events have included Snowden Wright (author of American Pop), Mike Ragsdale (CEO of The 30A Company and author of the graphic novel Holier Than Thou), Prudence Farrow Burns (author of Dear Prudence), and Kyle Petit (author of Thirty Shades of GrAyton).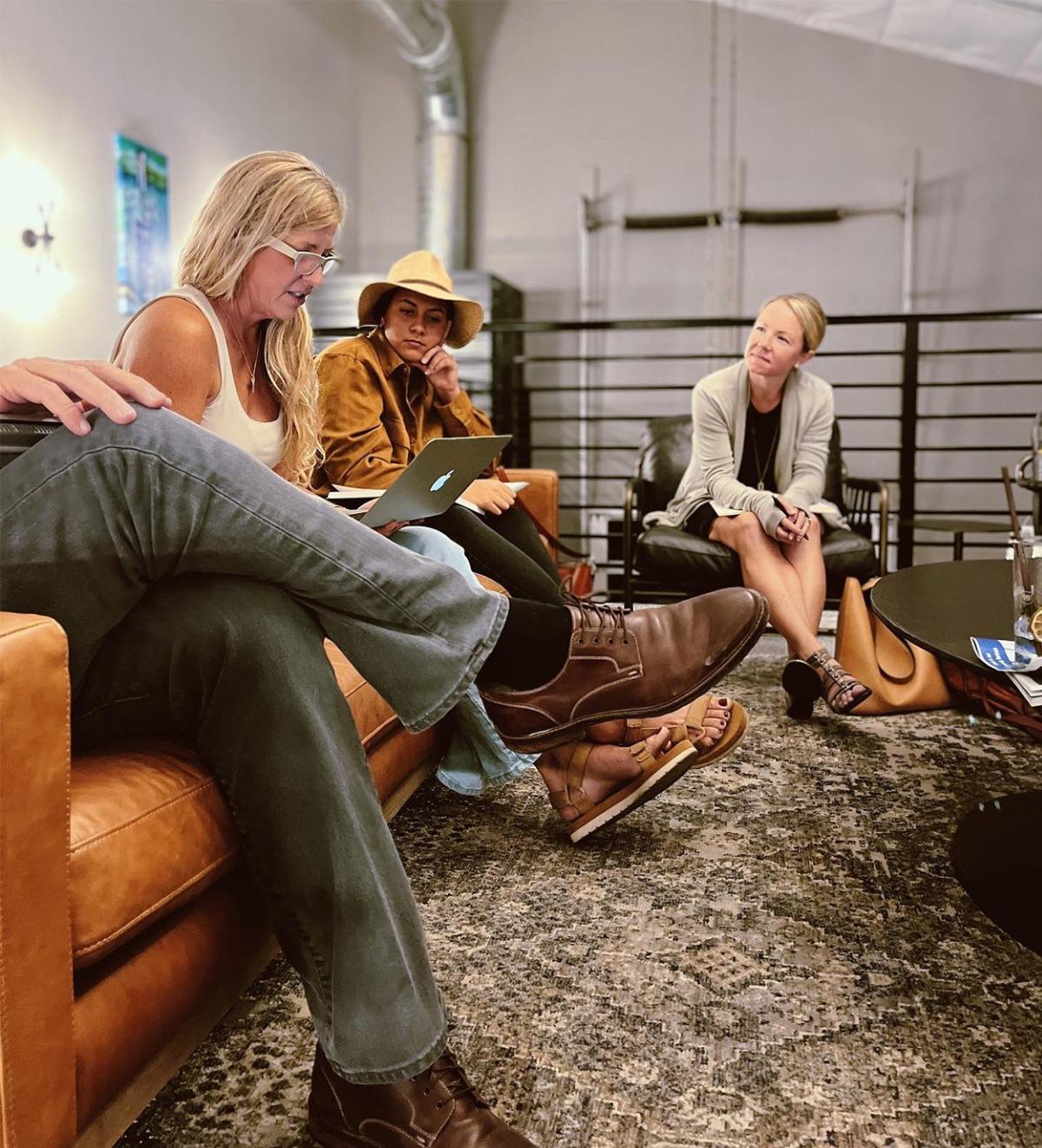 In addition to open mic nights, there are also "After-Hours" Writing Nights. These meetups are designed to meet you where you're at on your storytelling journey. And guess what? You don't need to be an established writer to come to these nighttime meetups. Everyone is encouraged to come, whether you're dabbling with the thought of telling a story, want to make progress on a story you've already started, or are in the editing stages of a completed piece. All you need to bring is yourself and your writing tools—a pen, pencil, notebook, laptop, or anything else. These nights can be especially helpful if you participate in the annual National Novel Writing Month (NaNoWriMo). The perfect way to feel the inspiration and encouragement of other writers around you without the distractions of everyday life!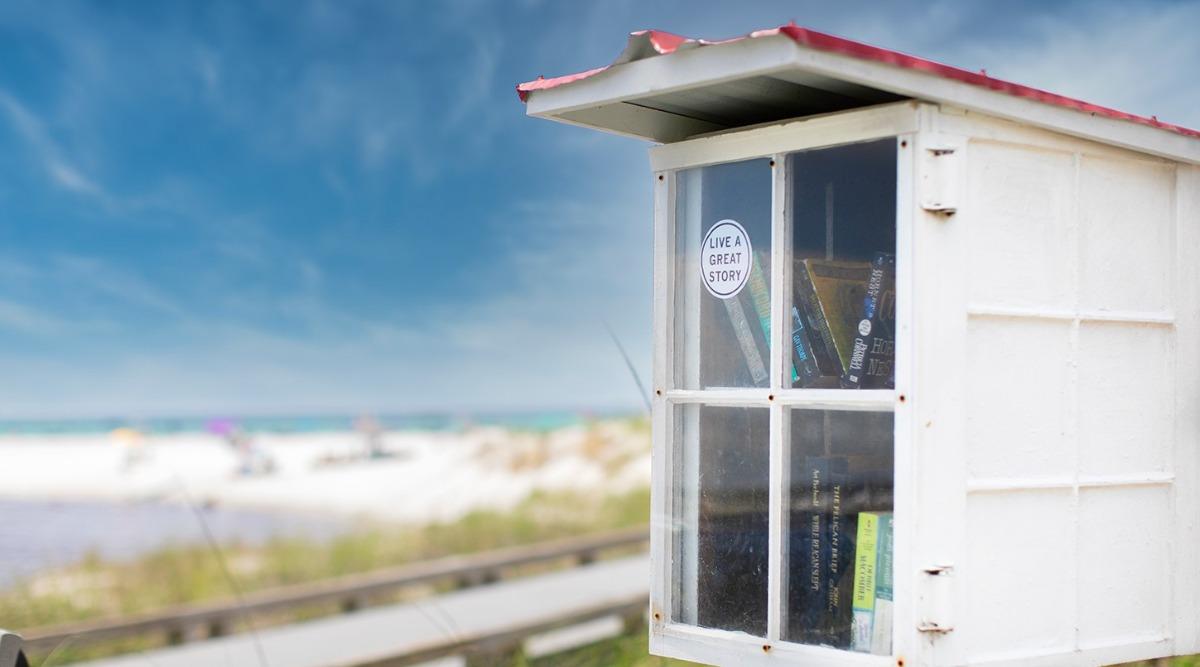 Grayton Beach
Little Free Library
The
Grayton Beach community
understands the joy that comes from reading on the beach. So much so that it has two little free libraries right by the glittering shores.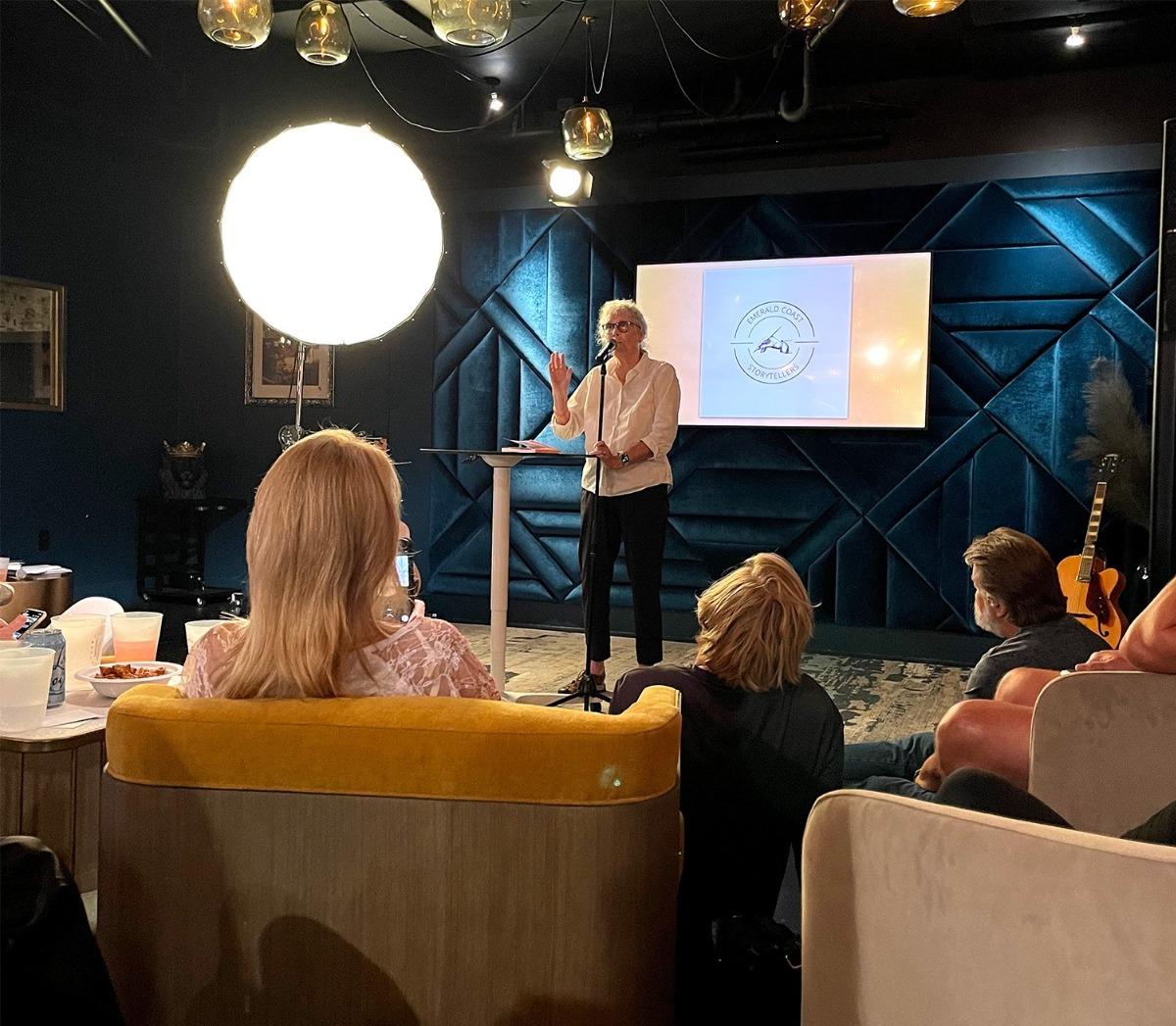 These events are hosted at various locations on 30A and the Emerald Coast. Events have and will take place at Distillery 98, SOWAL House, Hibiscus, and Black Bear Bar Room. Each of these provides a laidback and welcoming atmosphere that fosters creativity, support, and fun—the recipe for a great storytelling or writing night.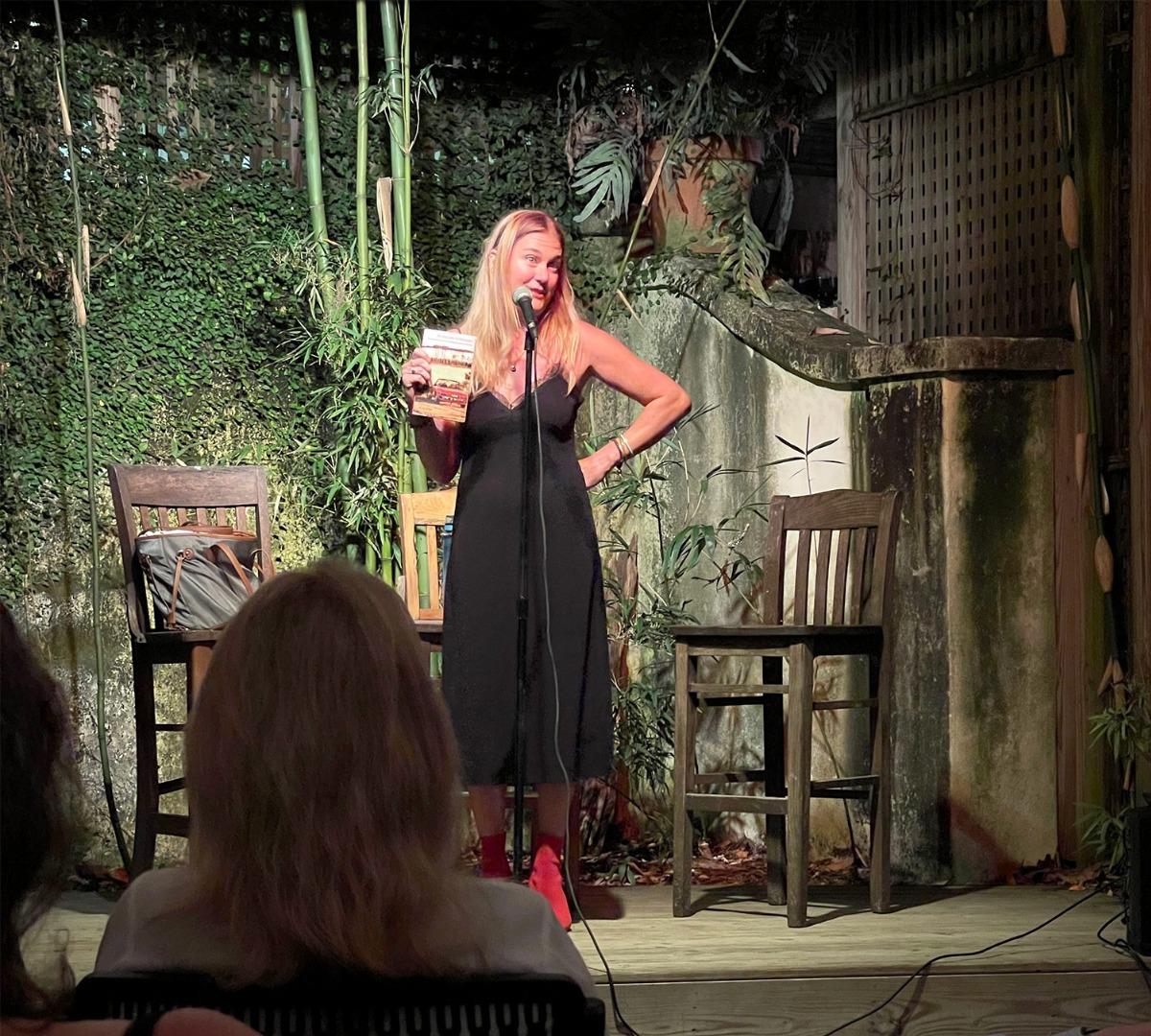 While writing is often a solitary endeavor, Emerald Coast Storytellers has created a community where writers can feel comfortable and enjoy the camaraderie of like-minded individuals. From local storytellers, vacationing writers, or visitors just looking to make fun memories, the Emerald Coast Storytellers events are for everybody! To find out about and register for upcoming events, check out Emerald Coast Storytellers' Facebook or Instagram. See you there—pen in hand or ready to perform!