Posted on 8/15/2023
Destin is known for its unique weather, especially during the summer months. Locals often speak of a rare phenomenon called "The Destin Dome" or "The Destin Bubble." If you've visited one of our Destin vacation rental properties during the season, you might have experienced it yourself.
Imagine standing on the beach and seeing clear blue skies above, while all around the shoreline, there's a ring of clouds, often accompanied by thunderstorms. These clouds seem to swirl around the Destin peninsula but rarely reach the bright, sugary white sand beaches. It's an amazing sight, and usually, people point to the skies, wondering what's happening since such conditions are rare.
In Destin, the weather forecast may often call for rain, but these showers are typically brief and are usually welcomed by locals and visitors alike, as they cool things off a bit. The rain rarely interferes with plans and often adds to the refreshing ambiance of the area.
Destin's Geographic Influence on Weather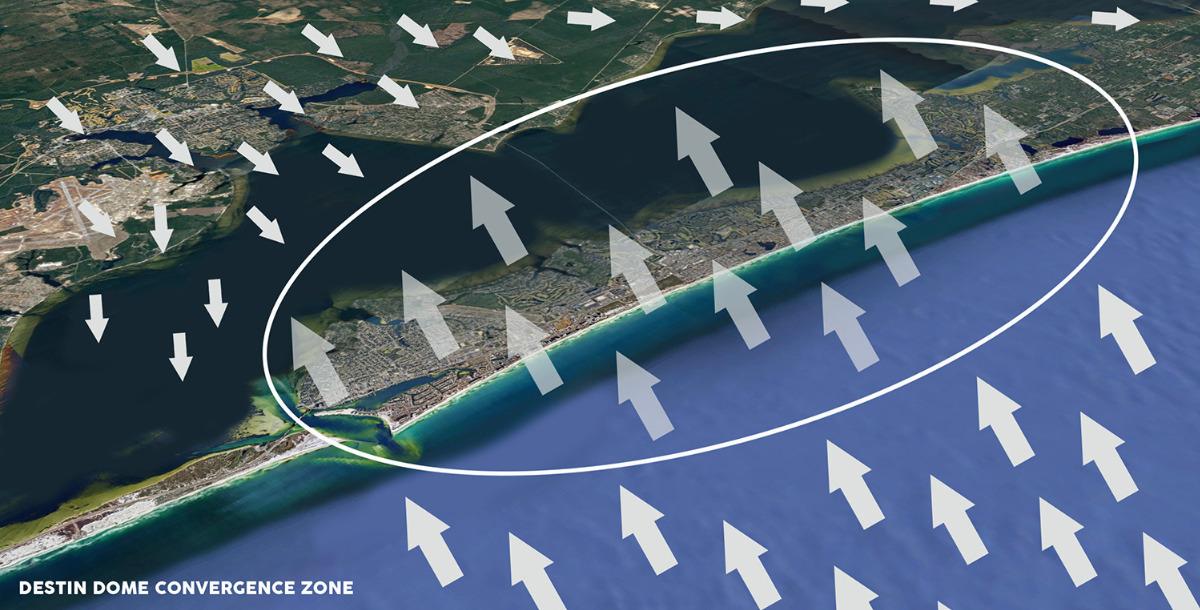 Destin is located on a long peninsula that resembles an offshore island. To reach this unique location, one must cross a bridge or arrive by boat. The wide expanse of Choctawhatchee Bay and the glorious Gulf of Mexico envelops this region. Hot air often rises over land, typically spurring thunderstorms. However, the narrow, forested Destin peninsula isn't a significant conductor of heat, leading to a unique weather pattern. Predominantly, the breezes from the Gulf converge with the inland winds, creating a convergence zone. This zone often acts as a buffer, keeping many inland thunderstorms at bay.
For locals, this geographical quirk can sometimes be a cause for frustration, especially during drought conditions. Destin might remain dry while thunderstorms brew just on the other side of the bay. On some occasions, approaching rain clouds appear to dissipate mysteriously before they can even reach Destin, as if they hit an invisible barrier. This phenomenon delights beachgoers! This convergence of winds occasionally gives rise to a circular motion, leading to what is colloquially termed as the "Destin Dome" or "Bubble." It's essential to distinguish this meteorological phenomenon from the Destin Dome referring to a significant natural gas deposit located significantly south of the city in the Gulf of Mexico.
Seasonal Weather in Destin: A Year-Round Guide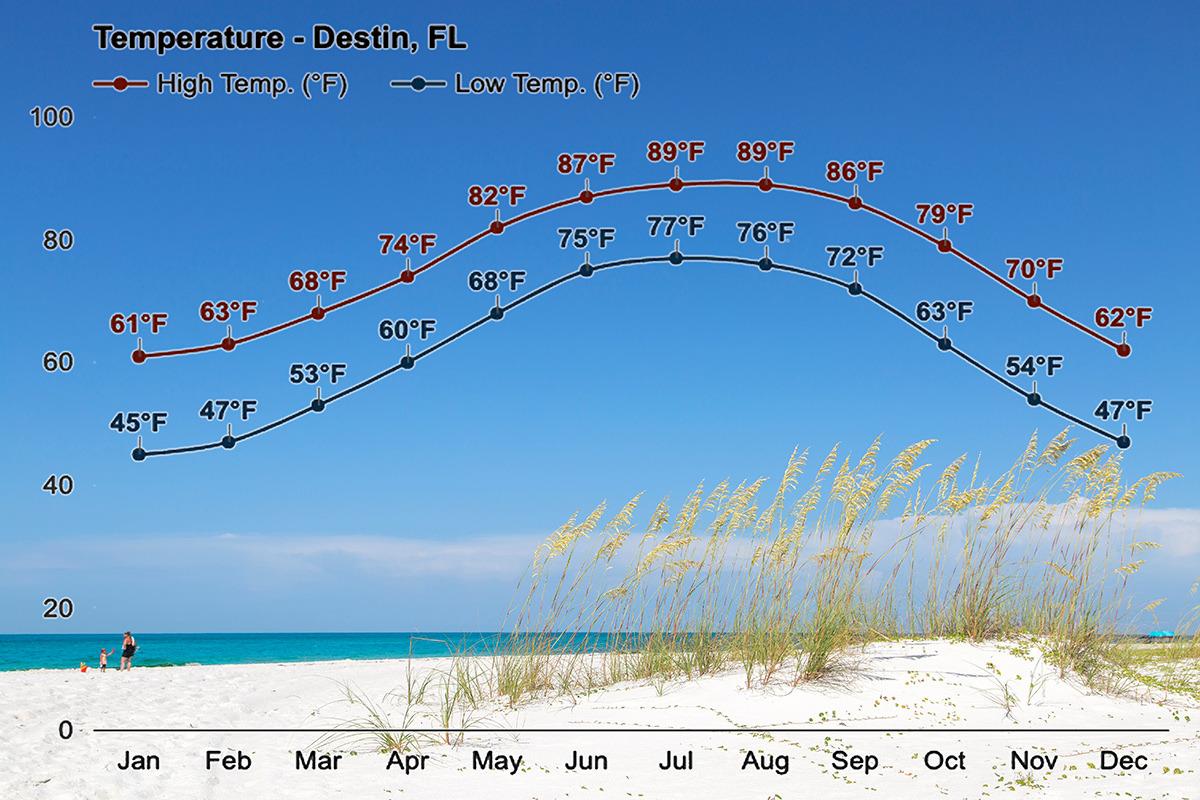 Destin enjoys excellent weather most of the year. Winters are mild, with highs around 60°F, and usually sunny. It's a great time for golf, sitting around a fire pit near the beach, or enjoying holiday festivities. March and November see temperatures around 70°F during the day, with the Gulf a bit chilly for swimming in early March but warm enough in November.
The best time to visit might be April to mid-May and October to early November, with perfect temperatures in the mid-70s and low humidity. Summertime is popular for family vacations, with highs in the upper 80s and low 90s. A nice Gulf breeze and clear Gulf waters provide a way to cool off. Just don't forget your sunglasses, as the brilliant reflection off the white shoreline makes them a necessity.
Don't be surprised to see a brief thunderstorm during the summer months, often in the late afternoons. Some people call this the "Rainbow Season" because vibrant rainbows often appear after the rains end. But don't worry, the Destin Dome often keeps the rain far away!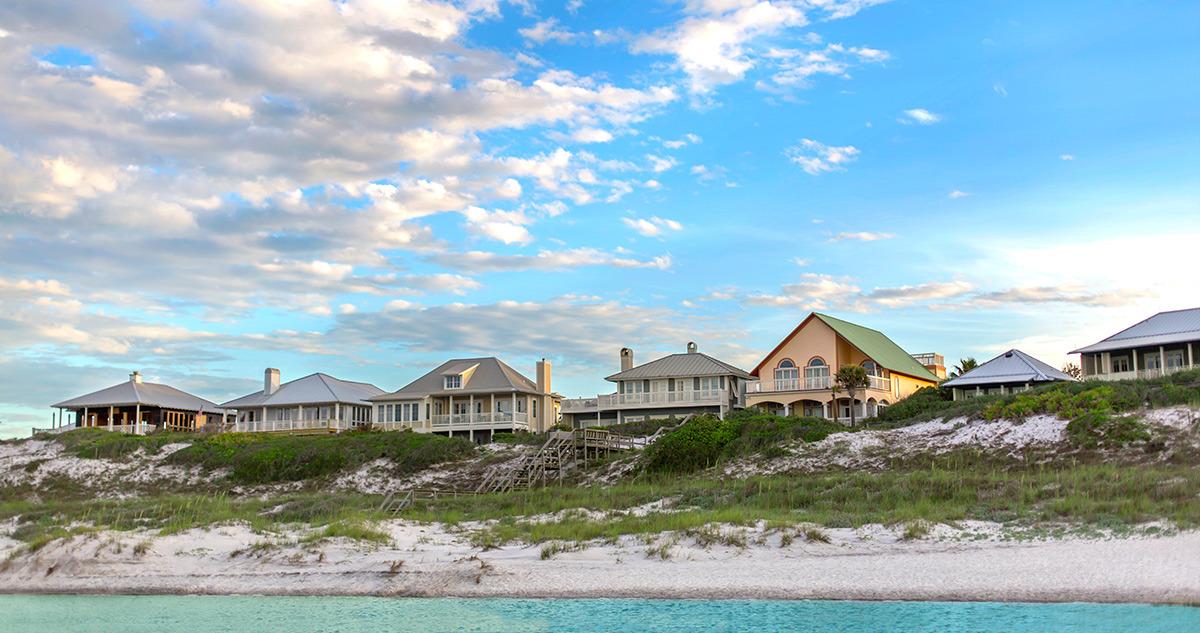 The warm summer season has the most demand for the beach, which leads to higher rates. Winter temperatures are obviously cooler with minimal demand for beach time, so rental rates are lower but there is still plenty to do ...

Planning Your Visit to Destin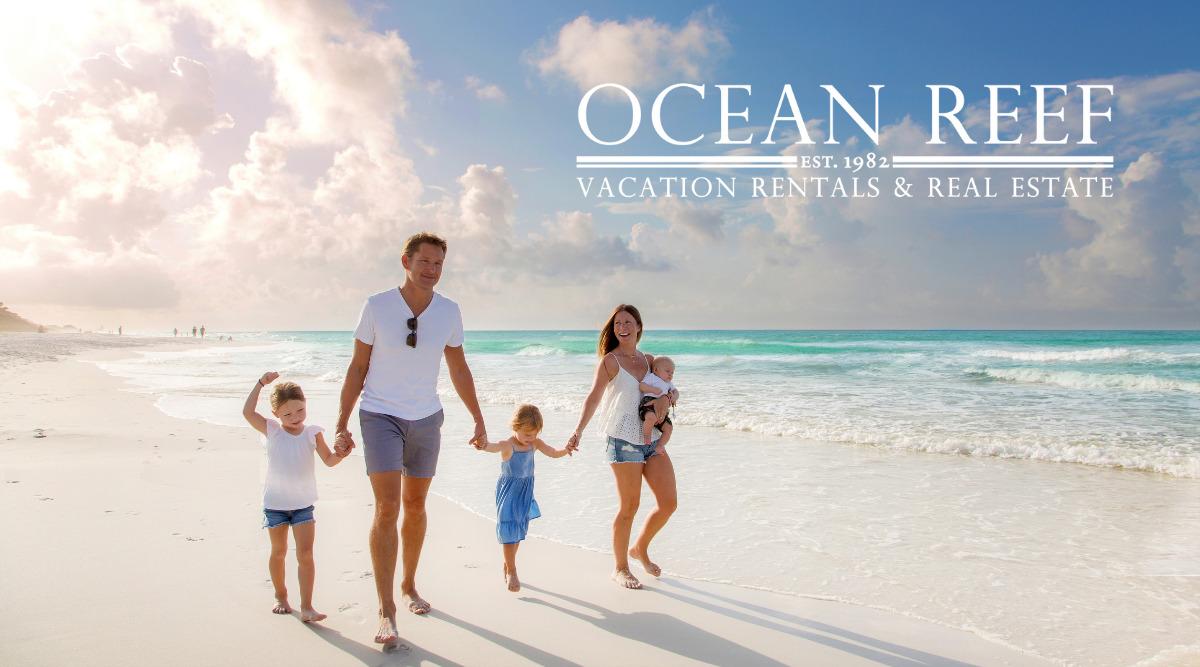 If you're planning a visit, our Ocean Reef Destin vacation rentals offer a variety of options. Check our website for detailed descriptions, images, location views, seasonal rates, and available reservation dates. Enjoy planning your next beach getaway in beautiful Destin!