Emerald Dunes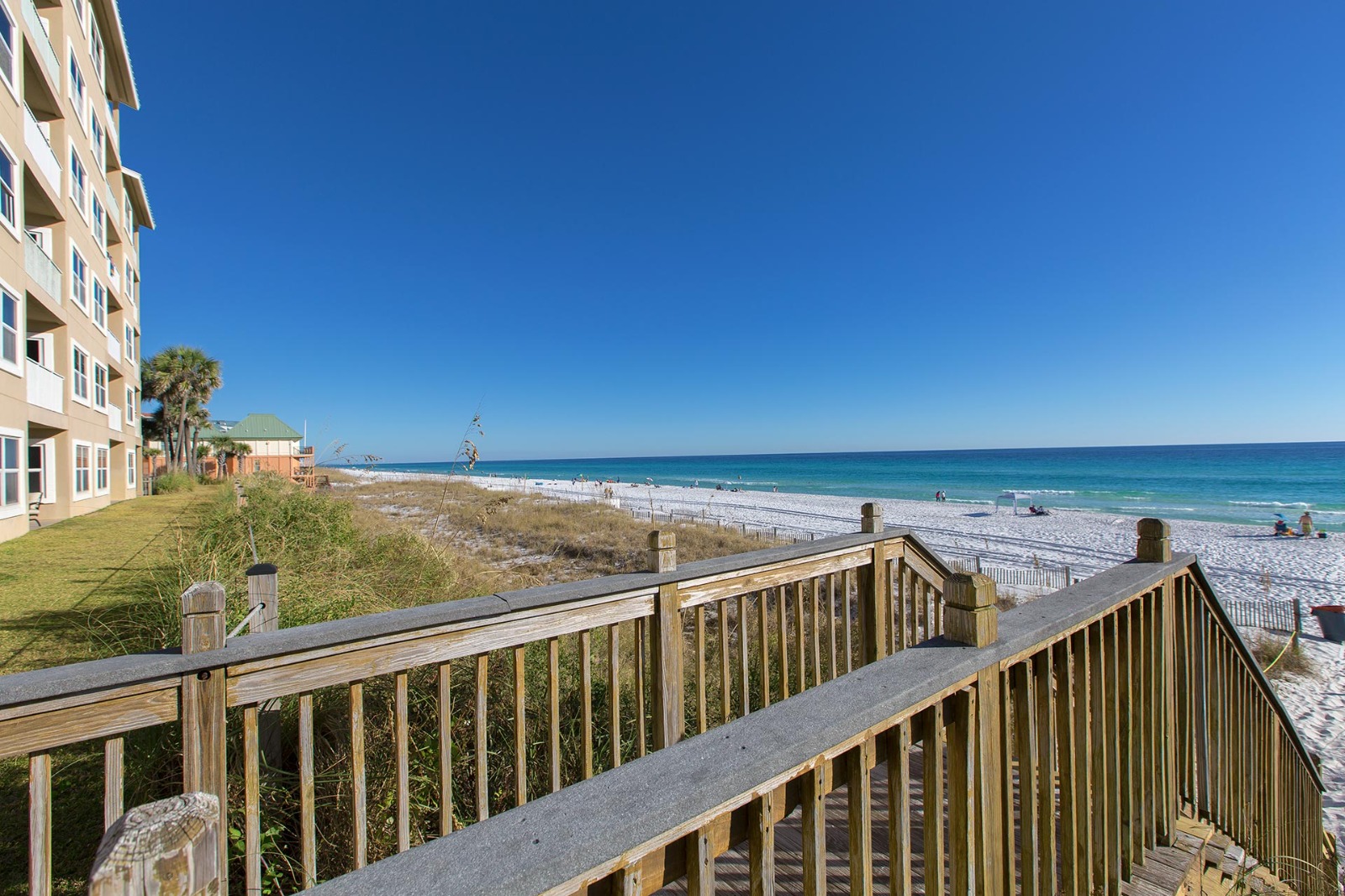 Description
Emerald Dunes Destin is a private mid-rise six- story condo complex that sits beachfront in one Northwest Florida's most desirable vacation destinations. Ideally placed in the center of Crystal Beach, this prestigious community offers convenient access to the very best of Destin including abundant shopping, delectable dinning, and varied entertainment. Amenities at Emerald Dunes Destin include gated beach access, a seasonally heated community pool, sizzling outdoor hot tub, and commercial grade grilling facilities. Vacation Rentals at Emerald Dunes include two and three bedroom beachfront condos that are fully equipped and well-designed. Popular must-visit destinations that are located within walking distance of Emerald Dunes include Henderson Beach State Park, Destin Commons, Camille's at Crystal Beach, and BeachWalk Café. Reserve your vacation now at Emerald Dunes and see why many families choose this special destination as their home away from home!
Amenities
Gulf View
Community Pool
Hot Tub
Heated Community Pool
FAQs
Want to know specifics? Ask anything about this specific resort that you would like to know...
Example: "Is the balcony screened in?" or "Is there a toaster oven?"
Are there elevators in the building?
Answer:

Good news - Emerald Dunes does feature elevator access. Let us know if we can help with anything else!
Does the condo have 2 parking spaces?
Answer:

Emerald Dunes is allotted two parking spaces per unit. If additional parking is needed, you can find options for overnight parking here.
How do we know which units face the ocean?
Answer:

Emerald Dunes is a six-story gulf-front condo complex, with each unit offering gulf-facing views of the beach. See you soon!
Is there a room we can store our luggage if we arrive before check in?
Answer:

Unfortunately, a storage area is not available. Check-in time begins at 4:00 pm CST. Early check-in is always a possibility - but never guaranteed. If your property has a guest departing in the morning an early check-in should not be anticipated, however we will monitor the status of your property and happily inform you if it is ready for check-in earlier than 4:00 pm. You will receive an automated text message to the primary number on file alerting you when the property is ready for check in.
Do you know the cost of beach service for 4 days?
Answer:

Beach service rental rates vary by the company, location, and items requested. Once you have secured your reservation, we will happily provide you with the beach chair company's contact information.
Is a beach setup included?
Answer:

Free seasonal beach service is included with select properties only. If chair and umbrella service is not provided complimentary with the unit, you can easily reserve these items over the phone or directly on the sand!
Random

Name

Bedrooms

Sleeps

Price