Posted on 2/23/2021
Maybe you've heard of Scenic Highway 30A? It's a 28.5-mile beach road that hugs the Gulf of Mexico in Northwest Florida. It is the main thoroughfare through a collection of charming coastal communities; all focused on their own individual interpretation of the good life along the Emerald Coast. The popularity of this pristine beach destination has rapidly increased over the years, and many visitors are now experiencing this unique paradise for the first time. Whether you're among the 30A newbies, a frequent traveler, or a seasoned local, our concise guide for Things to do on 30A will undoubtedly help maximize your fun in the sun.
1. Take a hike amongst the dunes at Topsail State Park.

Named for its sail-like dunes overlooking the white sandy beaches, Topsail Hill Preserve State Park is an undisturbed paradise of Northwest Florida flora and fauna. It's the perfect place to hike, birdwatch, and observe the Emerald Coast's natural beauty.

2. Try the spicy gumbo at Stinky's Fish Camp.
After a day of beach fun, there's nothing like sitting down to some grub—especially when it's as tasty as the gumbo at Stinky's Fish Camp. Located in Dune Allen Beach beside Allen Lake, the restaurant is a must-visit, with a relaxed atmosphere and a menu everyone can enjoy.

3. Cast a line and catch a tan by Oyster Lake.
Oyster Lake is one of 30A's rare coastal dune lakes, and is shaped like—you guessed it—an oyster. There is a pedestrian bridge over the lake, and some popular activities include fishing, hiking, birdwatching, and paddleboarding.
4. Go Off-Roading in Point Washington State Forest.
Home to ten different natural communities from sandhill to cypress swamps, this 15,400-acre state forest is a great way to explore the coast's diverse beauty. If you're in 4-wheel drive, you might want to adventure onto some of the smaller, tighter sandy roads for some off-roading fun.
5. Play through at Santa Rosa Golf & Beach Club.
The semi-private club's expansive golf course meanders through the area's natural habitats, making for a peaceful and authentic golfing experience. After a round, enjoy drinks and a meal with Gulf views from the clubhouse.

6. Collect art by the beach with the Artists at Gulf Place.
Surrounding the grassy amphitheater at the Gulf Place Town Center, a unique outdoor market features a variety of colorful galleries that feature art from 30A artists. It's a great place to find 30A paintings, pottery, jewelry, photography, mixed-media art, and more.

7. Try the nachos at Perfect Pig—they are perfect!
This gourmet restaurant has three locations on 30A. It blends a laidback atmosphere with tasty local cuisine. And yes, the nachos are a dream, featuring Billy goat chips piled with basil pesto aioli, blue cheese, and pulled pork. Yum!

8. Take in the view and enjoy fresh oysters at Shunk Gulley.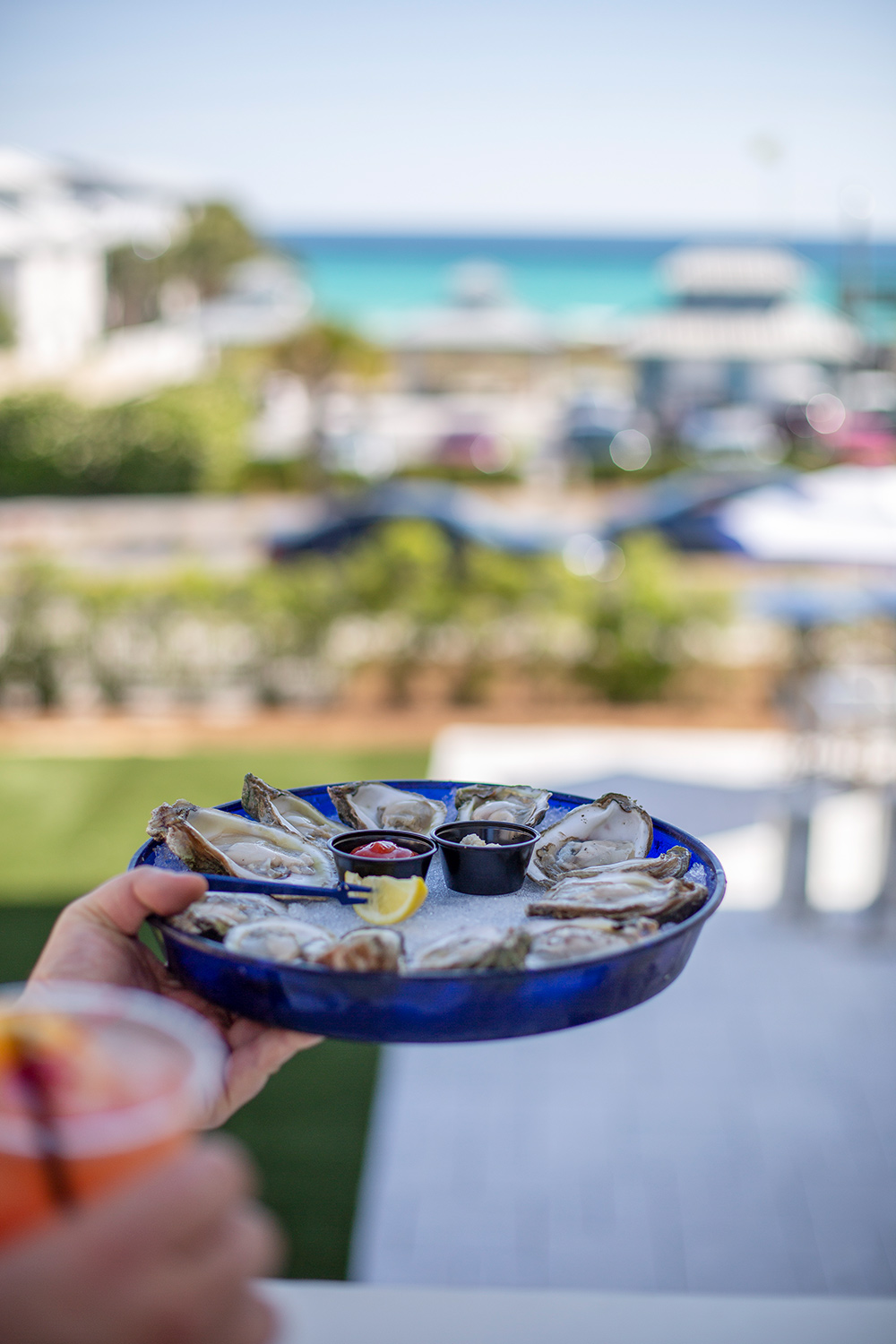 This semi-new eatery has quickly become a favorite of locals and visitors alike. Pull up a stool to the rooftop bar for some first-hand views that pair well with briny treats - all while enjoying live music and a jovial atmosphere.
Related article: Where to get oysters on 30A
9. Pedal faster at Big Daddy's Bikes.
30A is known for its bike- and walkability, and renting a bike is one of the best ways to explore the towns along this scenic route. Big Daddy's Bikes has been open for over 20 years, renting everything from pedal bikes for cyclists to electric bikes for the speedsters. The Blue Mountain Beach shop also offers full-service bike repair.
10. Go all organic at For the Health of It.
For the Health of It is the go-to organic grocer on 30A. Here, you'll find healthy options like local produce, grass-fed beef, organic snacks, nutritional supplements, and more. It is nestled beside Big Daddy's Bikes, so it's a great spot to grab a snack before your biking adventures!

11. Scoop up at Blue Mountain Beach Creamery.
If you don't get ice cream on vacation, then you're not vacationing right! Blue Mountain Beach Creamery is a local favorite and the original homemade creamery on 30A. The creamery serves frozen ice cream, yogurt, and sorbet treats to help you cool down in the beach heat.

12. Grab a slice and pull up a couch at The Pickle Factory.
Who knew you could get some of the best pizza at a place called The Pickle Factory? This casual restaurant serves hand-tossed pizza, and you can savor every delicious bite at the bar or kicked back on a couch.
13. Take an artistic escapade to Andy Saczynski's Gallery.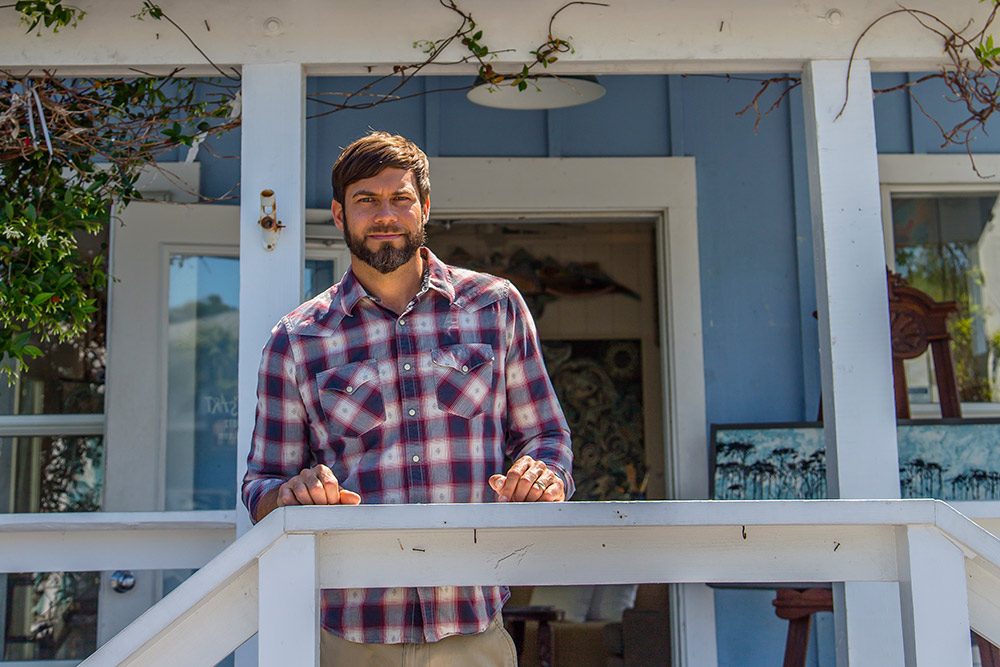 30A artist Andy Saczynski's gallery is located in Grayton Beach, where his unique, mixed-media art is on display. As you browse, you'll notice that much of Saczynski's inspiration comes from the coastal environment of the Emerald Coast. It's always fun to check out the art of local artists, no matter where you're vacationing!

14. Stock up on provisions at the Grayton General Store.
There is a consensus among locals and visitors that the Grayton General Store is 30A's convenience store of choice. It is stocked with everything you could possibly need for a beach vacation. You can get your usual groceries, beach gear, surf supplies, deli meats, and much more!

15. Bring cash and your dancing shoes to The Red Bar.
Despite a fire in 2019 that reduced The Red Bar in Grayton Beach to ashes, the popular venue is back and as packed as ever! The Red Bar is known for its tasty food, carefree atmosphere, friendly staff, and live music. You can't visit Grayton Beach without checking out this fan-favorite joint.

16. Celebrate with epic cocktails or a local brew at Grayton Beer Brewpub.
The Grayton Beach brewery, with over 15 on-tap beers that are brewed onsite or the production facility. Wine and craft cocktails are also available, as well as lunch and dinner menus that feature dishes made with the freshest ingredients. You can enjoy your meal and a beer in either the brewpub or the open-air taproom.
17. Paddleboard the coastal dunes in Western Lake.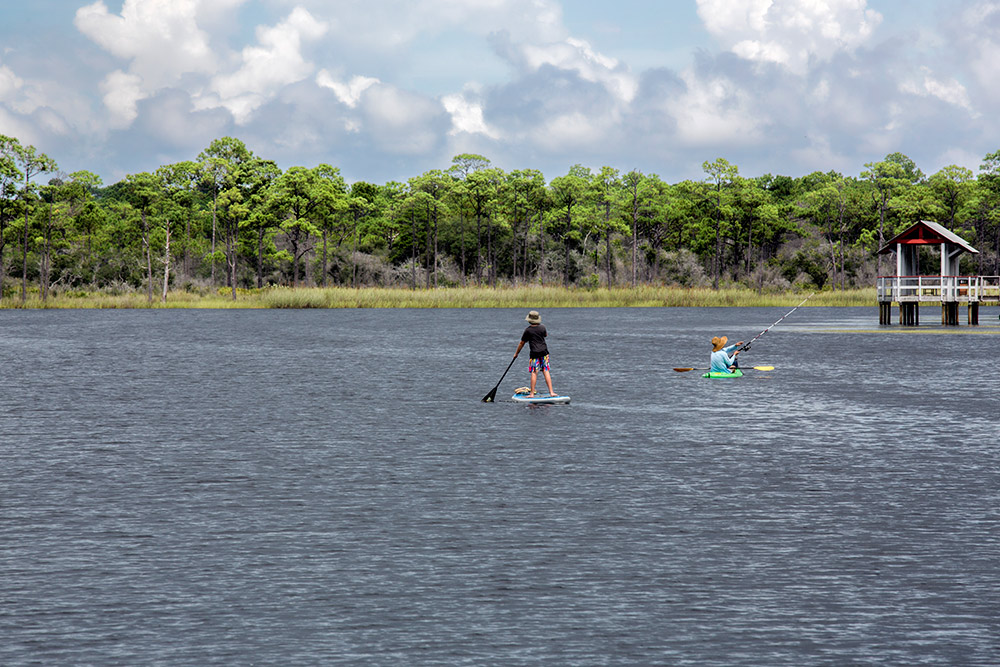 Western Lake is one of 30A's most iconic coastal dune lakes. In fact, you'll often see local art depicting the lake and longleaf pines in the background. The landscape is picturesque, and one of the best ways to enjoy the beauty is from a paddleboard on the glassy lake.

18. Pick up some produce at the Seaside Farmers Market.
The Seaside Farmers Market is located in the Seaside Amphitheater on Saturdays. Browsing the market is a great way to get a taste of the local fare, all while soaking in the beautiful coastal air. It's also fun to get to know the people growing your food and learning from them!

19. Catch a sunset and ring the bell at Bud & Alleys.
If you're on the lookout for waterfront dining with incredible beach views, Bud & Alley's in Seaside is your place. With a menu that boasts a fresh take on Southern coastal classics combined with great views, it's no surprise this restaurant has been in service for over 30 years. A favorite tradition of locals and vacationers is celebrating another beautiful day by ringing the beachfront rooftop bar's vintage bell.
20. Spin some vinyl at Central Square Records.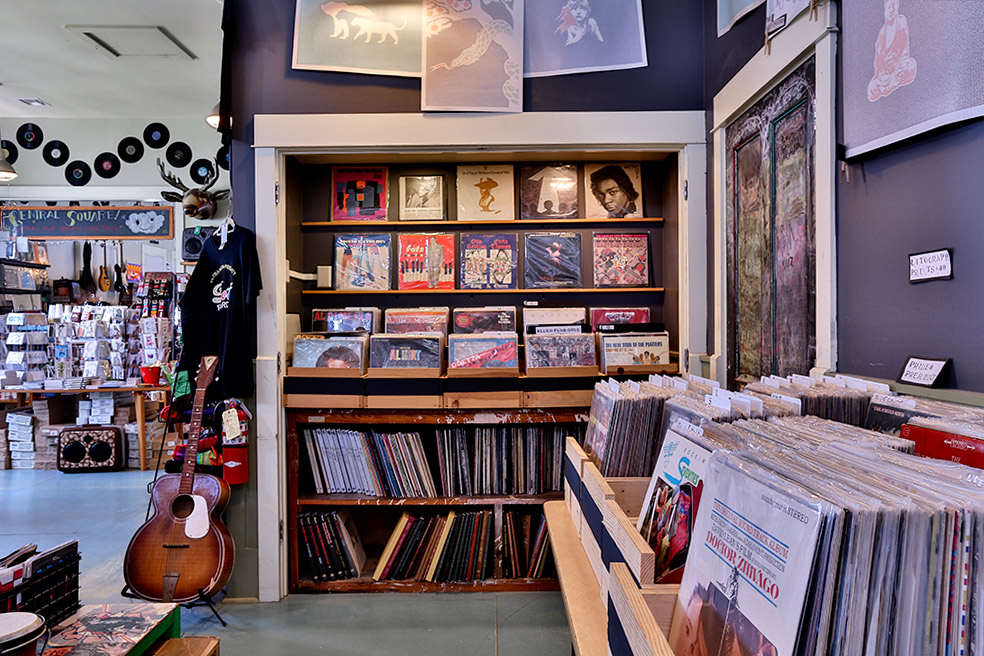 Seaside is home to a variety of unique shops, one of which is an awesome record shop. Located above Sundog Books, Central Square Records is a haven for music lovers. It has everything from vinyl records and record players to CDs and more.

21. Catch a show hosted by The REP Theatre.
This Seaside theatre is home to talented theatre professionals and volunteers, all dedicated to creating masterful performances for you to enjoy. One of the best places to catch a show is at the outdoor Seaside Amphitheater on Smolian Circle. Because what's better than watching a fabulous performance in the open, coastal air?

22. Lasso a 30A Tuna Salad Sandwich from Cowgirl Kitchen.
A cowgirl is someone with grit and gumption, a hint of sass, and a loveable demeanor. And that is exactly what you get at the Cowgirl Kitchen! The food is straight-to-the-point reliable, yet even more delicious with every single bite. The Tuna Salad Sandwich comes well-recommend, but so are the other tasty items on the menu!

23. Grab Martinis from the bar at Café Thirty-A.
This chic restaurant serves the best of the best on the Emerald Coast, and reservations are highly recommended for dinner. The menu is full of mouthwatering plates, including Tuna Poke, Crab Cake, and Grilled Georgia Quail, just to name a few. A local secret - drink & dine at the bar!
24. Hook up at the Hub for grub.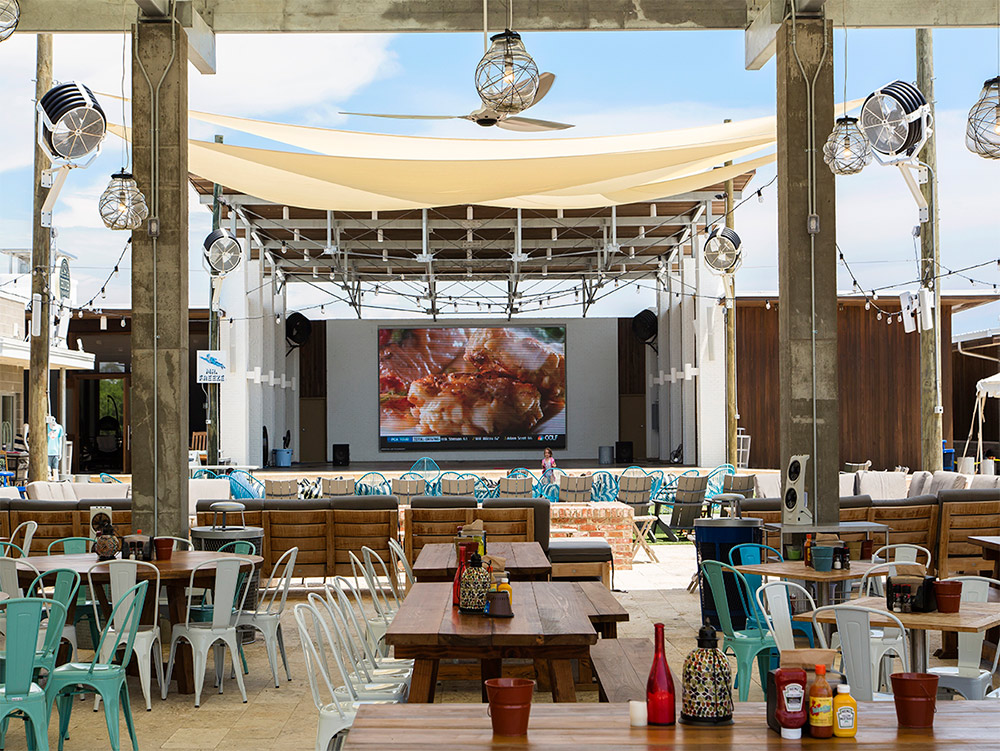 The Hub is just that—a place for beachgoers to gather, full of food, fun, and festivals. Besides live music and family game nights on the green, there are a variety of great food establishments to choose from. Think Local Smoke, Pineapple at the Hub, Macho Taco, Sauce It, and more.
Read more: Vacation Rentals At The Hub

25. Perk up with a smoothie at Raw & Juicy.
This popular juice and smoothie establishment is 30A's place for your daily dose of greens. Featuring acai bowls, fresh juices, smoothies, eggs, biscuits, and greens - there's something here for everyone.
26. Cool off with an ice-cold Coke or buy a house at the Ocean Reef office.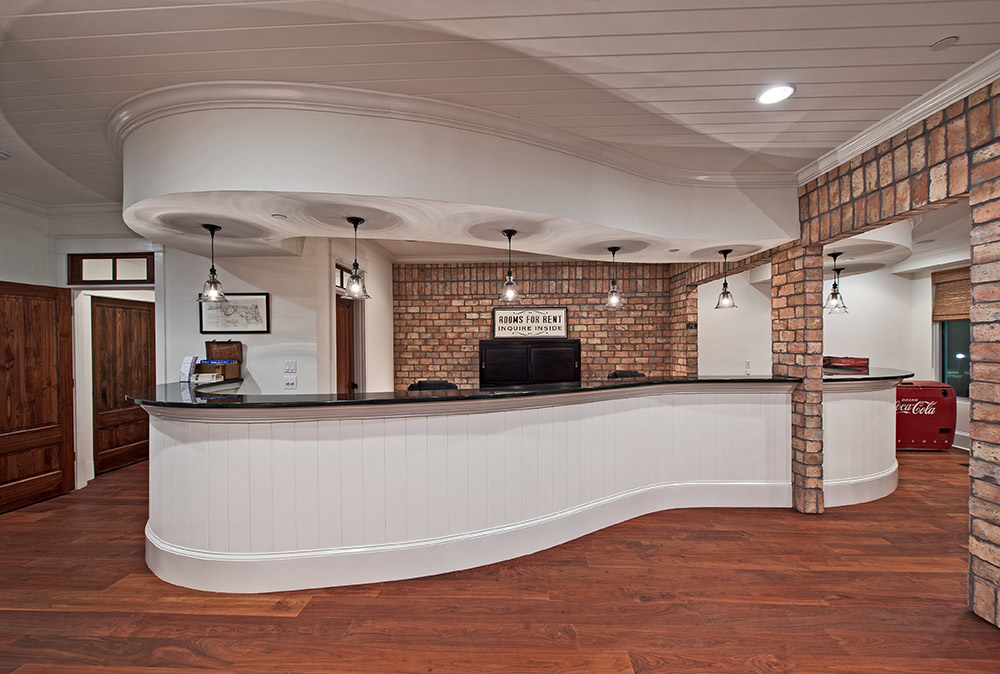 We always love when our visitors drop by to see us! It's good to know you're making memories and having a good time on 30A. When you drop by, we can help with any of your vacation (or real estate) needs, or even help you find your forever home on the coast! If that doesn't sway you, there's also the promise of an ice-cold Coke.

27. Send a postcard home from the Rosemary Beach Post Office.
It might be the digital age, but sending and receiving postcards still has its charm. Whether you're sending a beachy postcard to a friend, family member, or even yourself, drop it off at the Rosemary Beach Post Office.

28. Toss a bocce ball or three on the green at Rosemary.
Beach vacations are all about enjoying the outdoors with your fellow vacationers. After some time on the beach, why not start a friendly game of bocce ball on the Rosemary Beach green. The perfectly curated lawn makes for the perfect course and (literally) levels the playing field!
29. Work out and stretch in style at Otium Studios.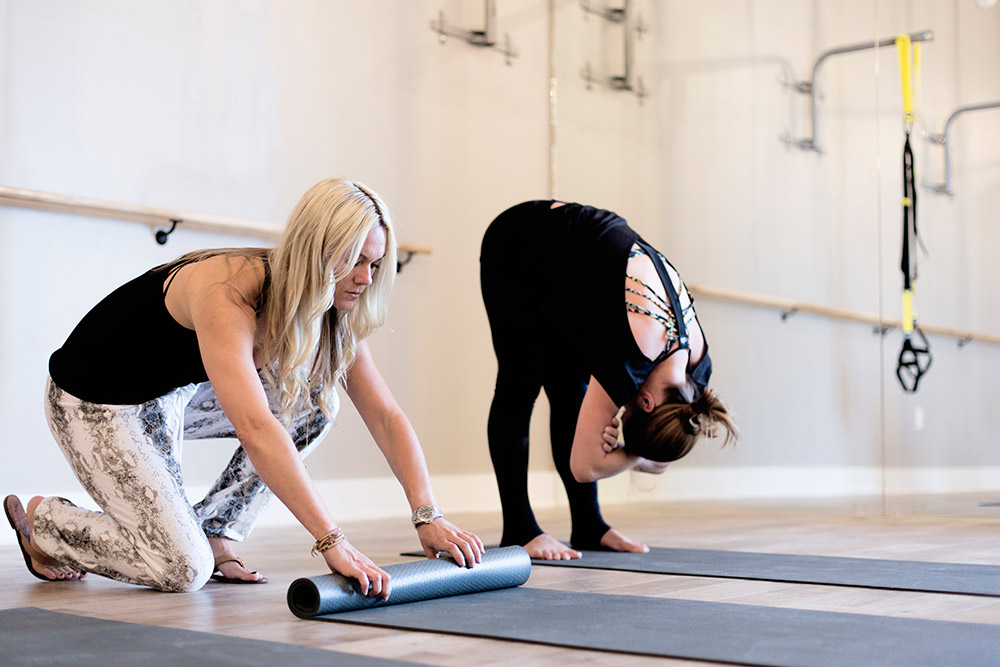 Just because you're on vacation doesn't mean you can't get your sweat on. Located in 30Avenue, Otium Studios is a boutique yoga studio that focuses on building connections and finding freedom in movement. In addition to yoga classes, the studio sells wellness products to help you along your health and fitness journey.

30. Beach it.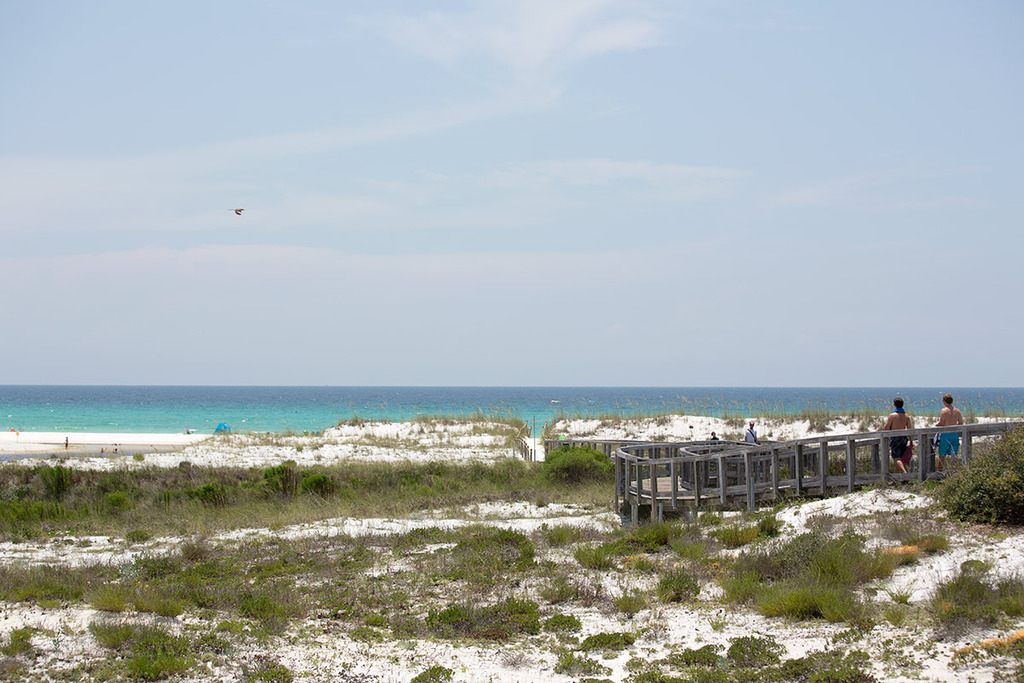 Okay, we can't talk about all the things to do on 30A without mentioning the beach! The sugary shoreline, jeweled waves, and refreshing breezes are what make this paradise a top beach vacation destination. You can spend hours and hours and hours lounging on the beach, swimming and snorkeling, making sandcastles, working out, and so much more. Plus, no matter where you stay on 30A, the beach is never more than a few minutes away!
This list of Things to do on 30A could go on forever—this list is just a few of our personal favorites. Reserve a 30A Vacation Rental now, check a few of these off when you get here, and create your own personal list of favorites.