Posted on 11/7/2023
Imagine a sunset-drenched balcony overlooking the tranquil waters of South Walton's 30A, as a symphony of flavors prepared by your private chef dances on your palate. This isn't just a meal; it's a 30A dining revelation. At Ocean Reef Resorts, we understand that a vacation is more than just a picturesque backdrop—it's a tapestry of experiences. And what better way to weave the rich cultural threads than through its vibrant cuisine? From the smoky whispers of a seafood grill to the artful composition of a multi-course gourmet feast, the culinary virtuosos of 30A are ready to transform your vacation home into a bastion of epicurean delights. Are you prepared to embark on a sensory voyage where every dish tells a story of our local heritage? Allow us to unveil the private chefs and caterers who are the quintessential essence of a truly memorable 30A retreat.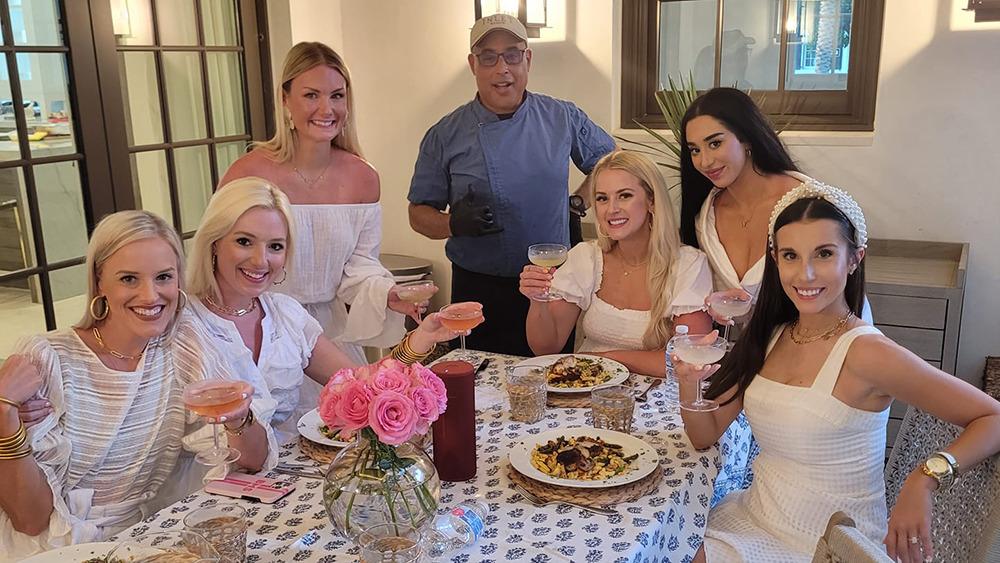 Savor the essence of the South Walton with 30A Vacation Chef, where every dish is a celebration of local bounty. Indulge in the coastal symphony of flavors with their signature Panhandle Classics or elevate your evening with a gourmet Taco Bar. Ideal for events like milestone birthday parties, these culinary artisans customize your dining experience to create unforgettable moments, all within the intimate setting of your vacation rental.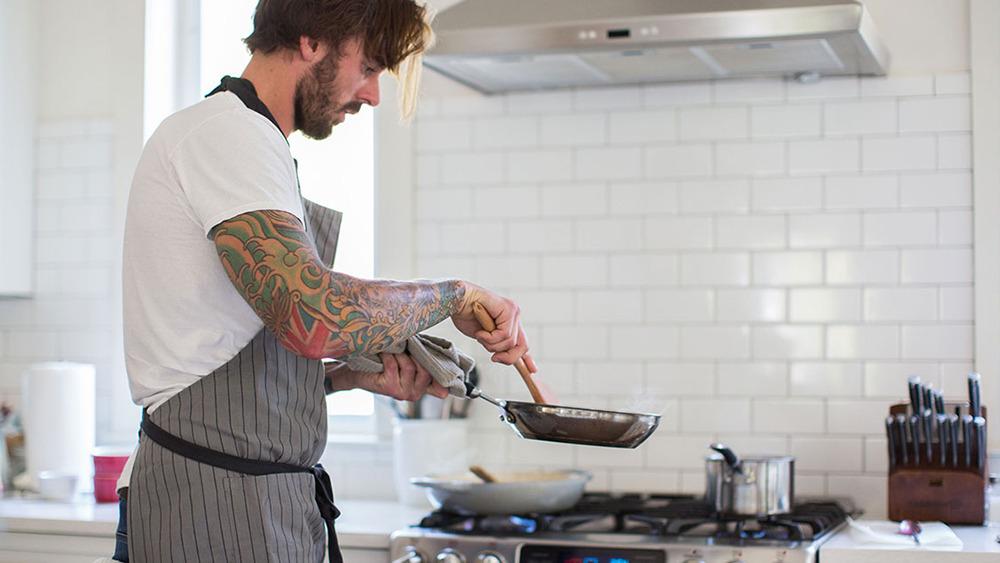 Éclat 30a specializes in personalizing your dining experience with a brush of elegance and a menu that sings to your palate. Dive into curated dinner parties where the food narrative is tailored to your taste, and each course unfolds like a chapter of a sumptuous novel, rich with flavor and local color. Their renowned chefs ensure that each meal becomes a centerpiece of your night, inviting both conversation and culinary delight.
From the Beginning Private Chef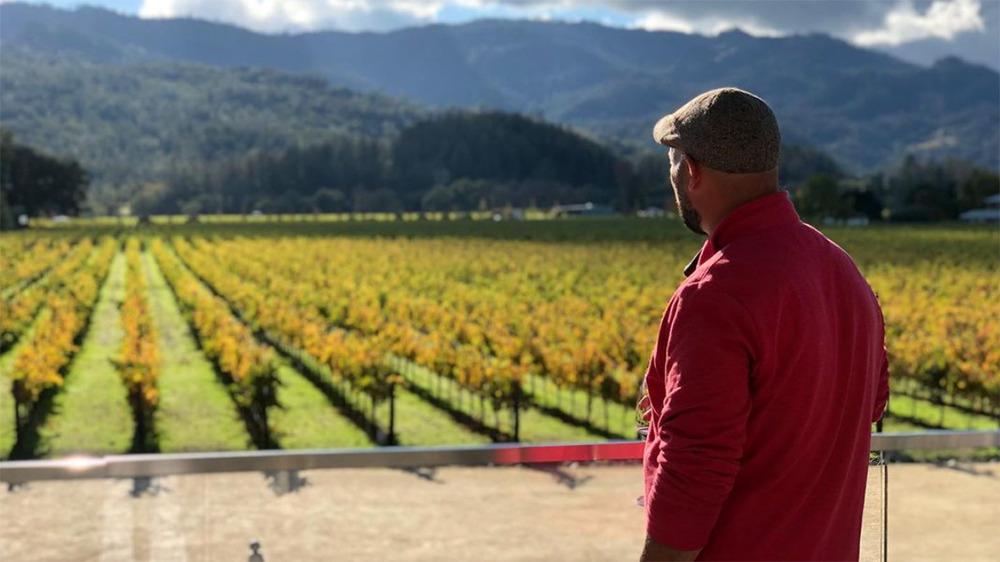 Chef Shaun O'Brien of From The Beginning Private Chefs serves up a mosaic of flavors drawn from his rich culinary background. Each meal is a homage to his heritage and global travels, whether it's a comfort dish reminiscent of New England or an exotic fusion from his voyages. Perfect for those seeking a meal that tells a story, Chef Shaun brings the luxury of a world-class dining experience to the warmth of your 30A vacation home.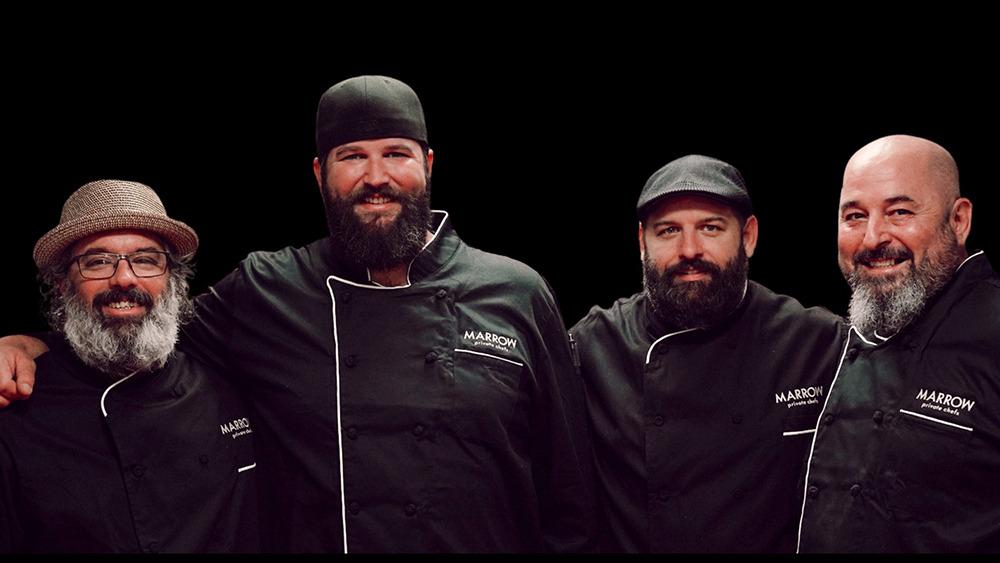 Marrow Private Chefs crafts a dining experience that marries sophistication with the simplicity of the Gulf's offerings. From the delicate sear of fresh scallops to the robustness of a perfectly cooked beef tenderloin, each dish is a testament to the culinary riches available on 30A. They provide not only a meal but a seamless fine dining journey for any occasion, allowing you to relish the company of your guests against the backdrop of their exquisite creations.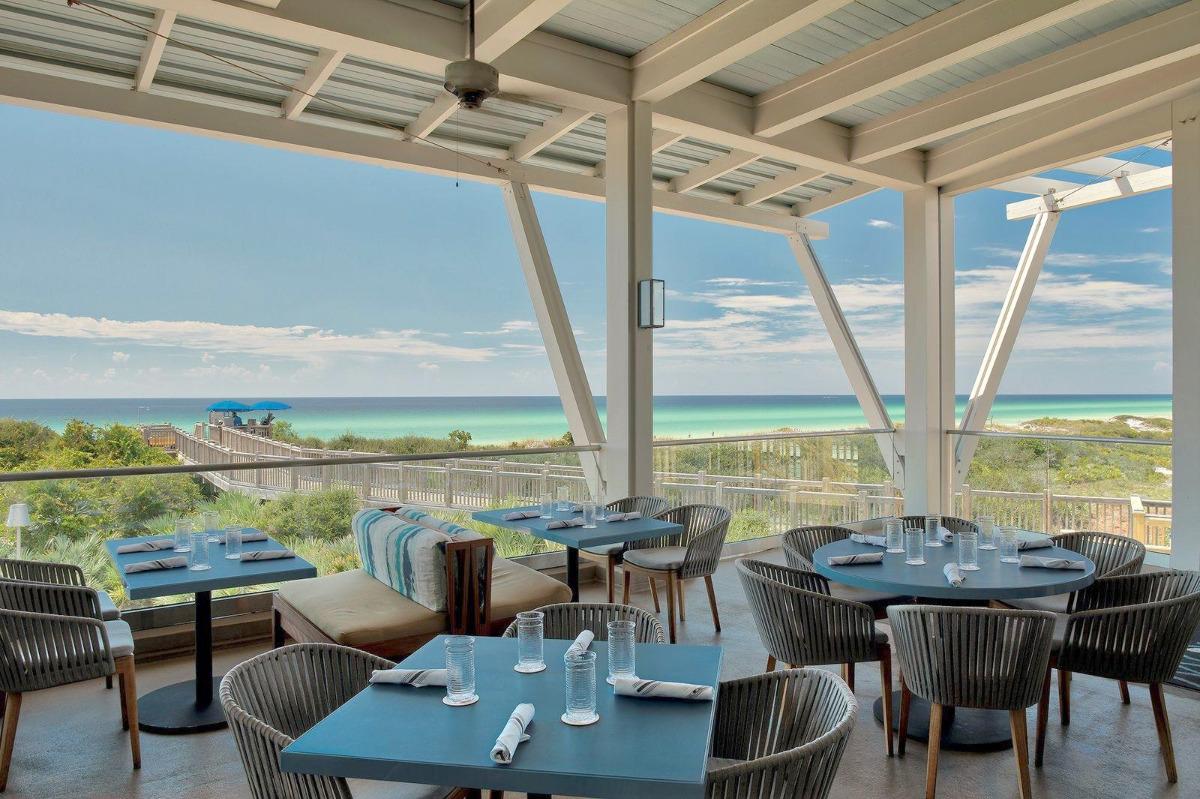 Not only does 30A boast the most beautiful and pristine beaches with jaw-dropping views, it is also home to a variety of cozy restaurants that are great for talking with and spending time with your honey. Check out these nine date night restaurants on 30A, and start planning the best date you've ever had!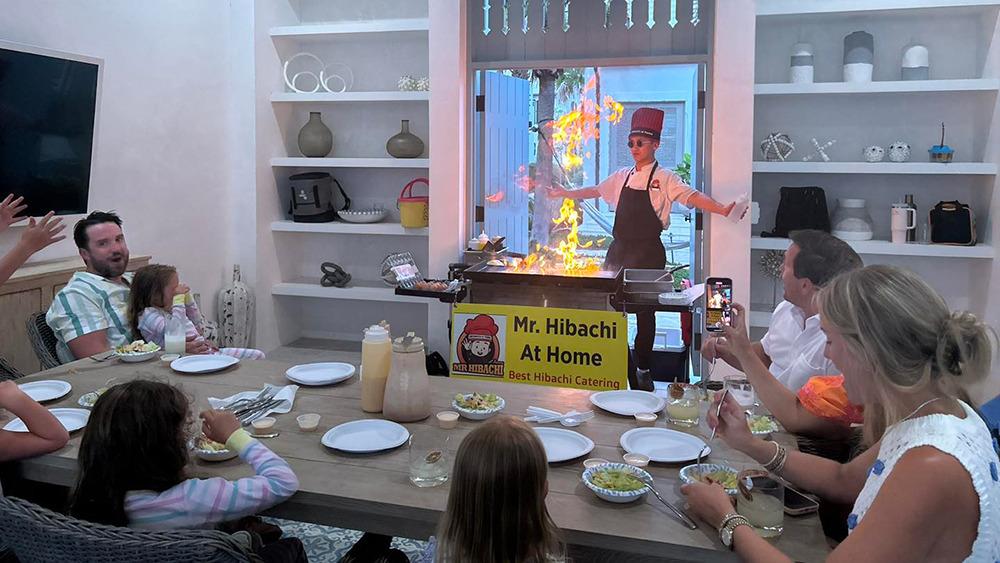 Mr. Hibachi At Home brings the unique hibachi experience to your backyard, complete with a selection of savory proteins like succulent shrimp, juicy chicken, and tender steak. Paired with classic hibachi sides including fried rice, hibachi vegetables, and a side salad, they craft a well-rounded, interactive, and entertaining dining spectacle. This culinary adventure is perfect for families and groups looking to add a spark of excitement to their mealtime while enjoying the dramatic flair of live hibachi cooking.
Chef Kali from Plate to Plate presents a culinary experience where health and indulgence intersect. Imagine a meal where the organic freshness is palpable in every bite, whether it's through a private dinner, an authentic seafood boil, or an engaging cooking lesson. Chef Kali's commitment to personalized, nutritious meals ensures that each Plate to Plate experience not only satisfies your appetite but also nourishes your well-being.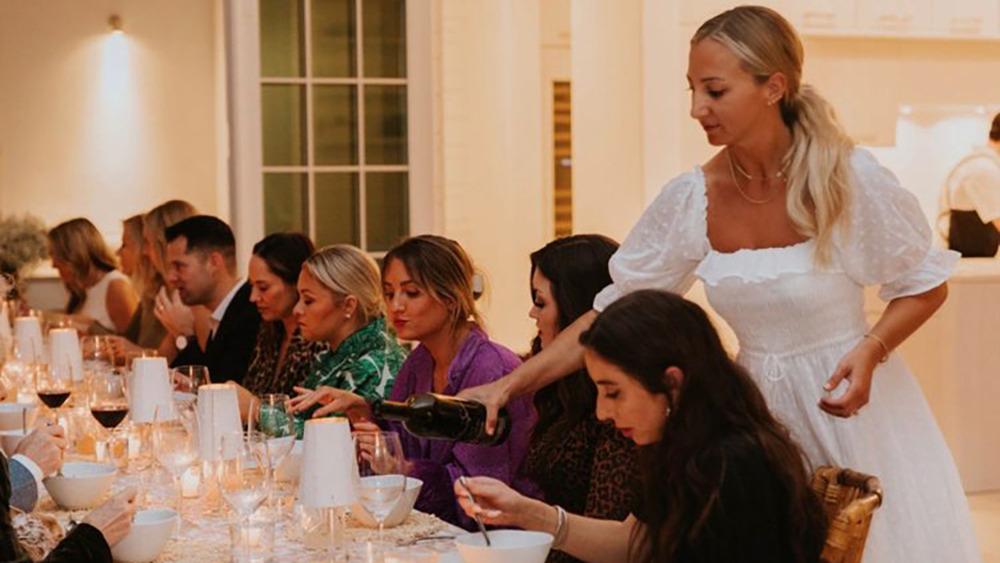 Immerse yourself in the bespoke dining experiences of Saltwater Supper Club, where every meal is a story set against the idyllic 30A backdrop. Their four-course dinners are carefully designed to transform your evening into a celebration of friendship and flavor, with each dish thoughtfully crafted to leave a lasting impression. Luxuriate in an evening where every detail, from the candlelit tablescape to the locally sourced menu, is curated for your delight.
Swiftly Catered Private Chef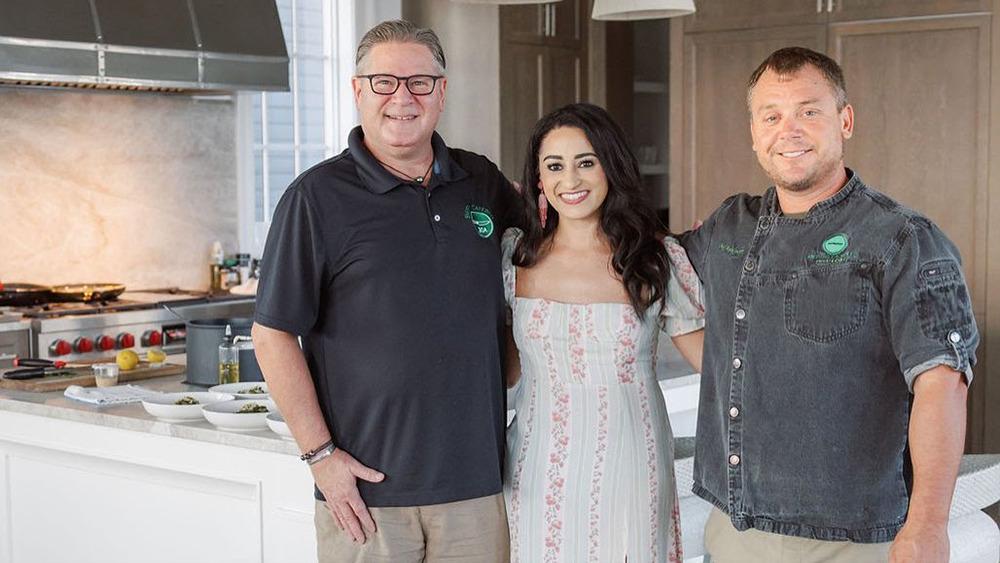 With over two decades of culinary expertise, Chef Kyle Swift of Swiftly Catered brings restaurant-quality dining to the privacy of your 30A retreat. His passion for fine dining is evident in every plate, from casual gourmet to sumptuous shrimp boils, all crafted to circumvent the tourist crowds and focus on intimate culinary encounters. Opt for Swiftly Catered when your gathering demands an elevated fare served with a personal touch.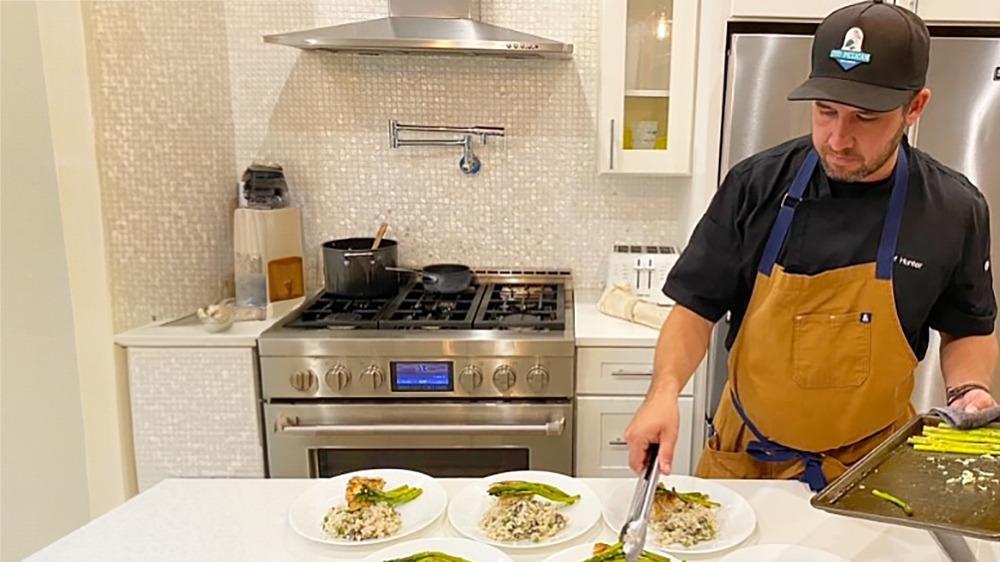 The Dish and The Spoon, with Chef Hunter at the helm, not only crafts meals that capture the essence of the Florida panhandle but also feeds the community spirit. Each dish prepared in your 30A vacation home contributes to feeding a local family, blending the flavors of the region with a mission of kindness. Choose Chef Hunter for a personal chef experience that feeds your soul as well as your appetite.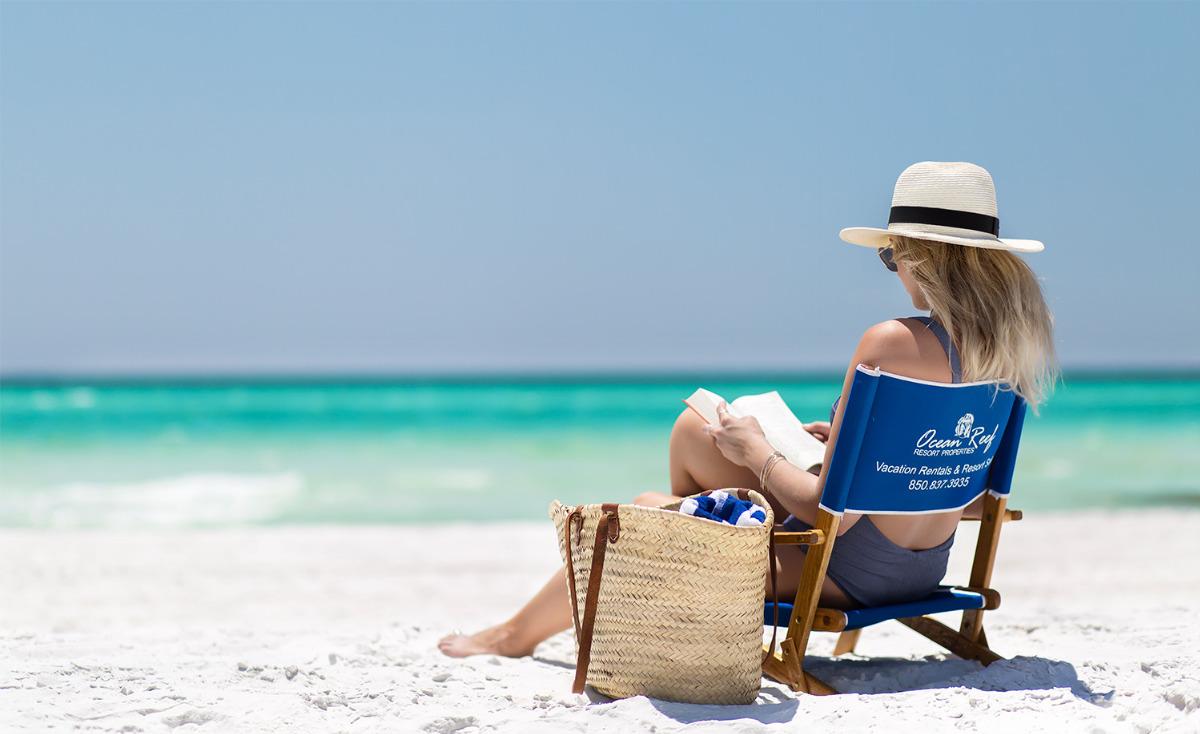 Are you ready to savor the essence of 30A with every bite? Secure your slice of paradise with Ocean Reef Resorts and elevate your stay from the ordinary to the extraordinary. Our handpicked selection of private chefs is at the ready to transform your vacation into a feast for the senses. Pair the comfort of our luxurious rentals with the mastery of local cuisine and toast to an experience that's tailored to your tastes, down to the very last bite. Book your getaway and ensure your next 30A vacation is not just a trip, but a culinary adventure to remember.
Your table is set; your chef awaits. Are you ready to dine in the heart of 30A?