Posted on 9/28/2018
Ocean Reef Resorts is pleased to report that South Walton has just received another claim to fame. This time it's not about the crystalline quality of the sugary white beautiful beaches or the toned emerald gulf – but what's beneath the jeweled waters! An Underwater Museum of Art has been created less than a mile off the sugary shoreline of Grayton Beach State Park along Scenic 30A. Seven large sculptures have been submerged on a one-acre underwater parcel making this the first Underwater Museum of Art (UMA) in North America.

TIME Magazine has just named it as being one of 100 Top Destinations in the World, which also includes other remarkable places to visit. Their recent press release stated that this list includes places that are "breaking new ground, leading industry trends and offering visitors an extraordinary experience." Other sites listed include locations in 48 countries and span across every continent except Antarctica.

This unique creative venture here was established as a collaboration between the Cultural Arts Alliance of Walton County (CAA) and the South Walton Artificial Reef Association (SWARA). The synergy between the Cultural Arts Alliance and the South Walton Artificial Reef Association is the perfect meld of promotional art with underwater reef expertise. The CAA promotes the local Art in Public Spaces program. SWARA recently introduced artificial reefs along the Emerald Coast to preserve and protect these pristine waters by continuing to provide a rich, sustainable habitat that helps marine life thrive. They are composed of thick concrete stacked "platters" with limestone and rocks that stretch out offshore from Miramar Beach to Inlet Beach. Four of them are Snorkeling Reefs that are about 200 to 350 yards offshore and only 12 to 20-feet below the surface. Since they can be seen from above, they were constructed with imaginative images and named Dolphin, Turtle, Seahorse and Grouper reef. Twelve more deepwater dive reefs were added about one to four nautical miles off coast averaging about sixty-four feet of depth.

The UMA seamlessly blends the beauty of art sculptures with the creation of living reefs to secure and protect the precious environment. This artistic habitat will provide scuba divers with an awesome adventure while expanding the populations of fish and marine life. Trained scuba divers may look but leave only bubbles and are encouraged to hoist anchor a good distance away to preserve this museum as a permanent magnificent living habitat.

The CAA solicited sculpture renditions from mostly local artists and made a juried selection of seven to start with. More will be added over the years since the site is large enough to accommodate additional works. The inaugural edition includes the following seven living habitat art sculptures: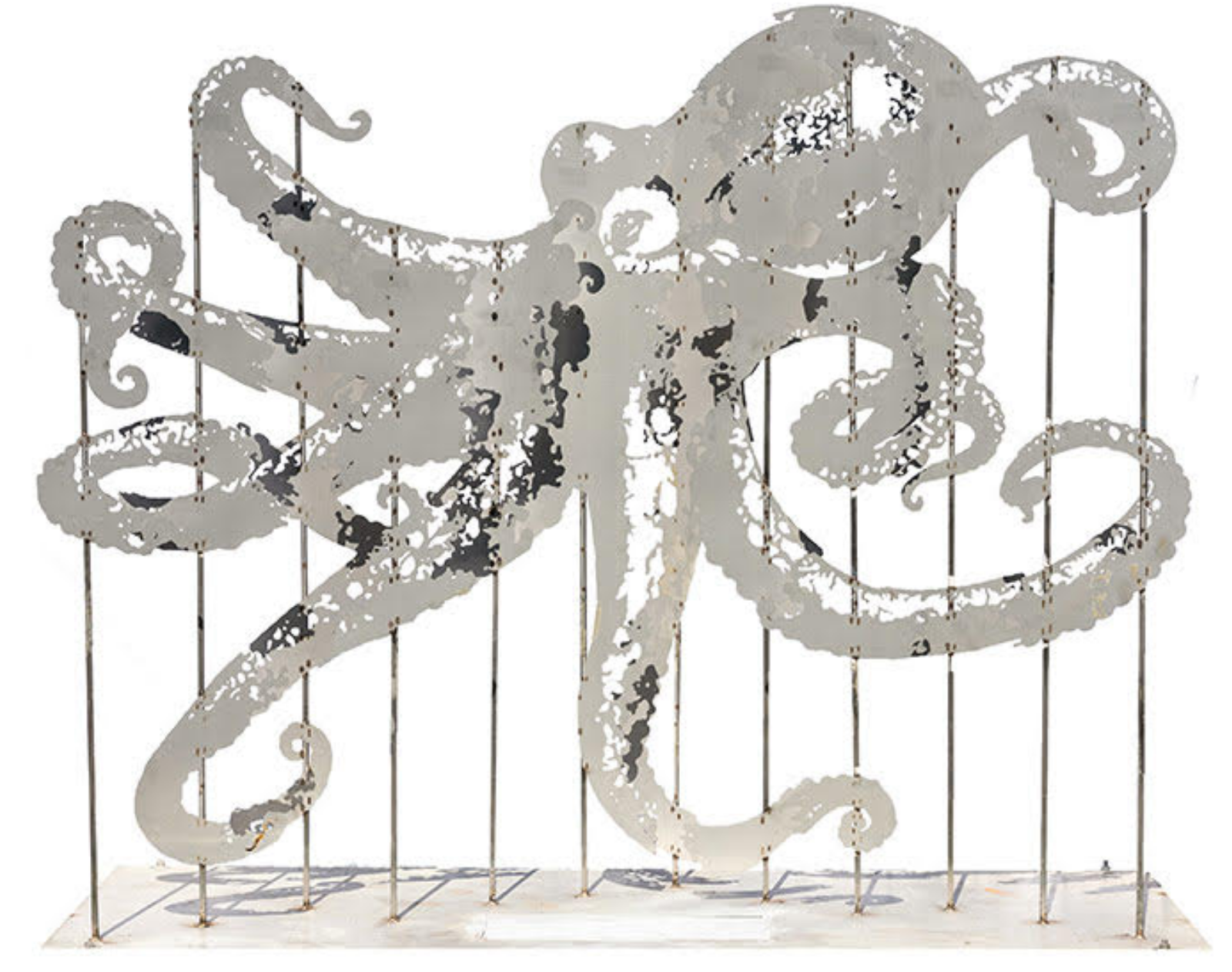 Anamorphous Octopus is by local artist Allison Wickey who is a past award winner recipient of the South Walton Artist of the Year is primarily known for rustic depictions of seascapes along 30A and the Emerald Coast. Her sculpture is of a tentacle swirling octopus that stands eight feet tall with another eight feet of width and is comprised of sixteen curved metal bars. She used the art of anamorphosis, which is from the ancient Greek words "ana" which means 'back again' and "morphe" meaning a 'shape or form.' Wickey used the bars as special devices to reconstitute an image of an octopus.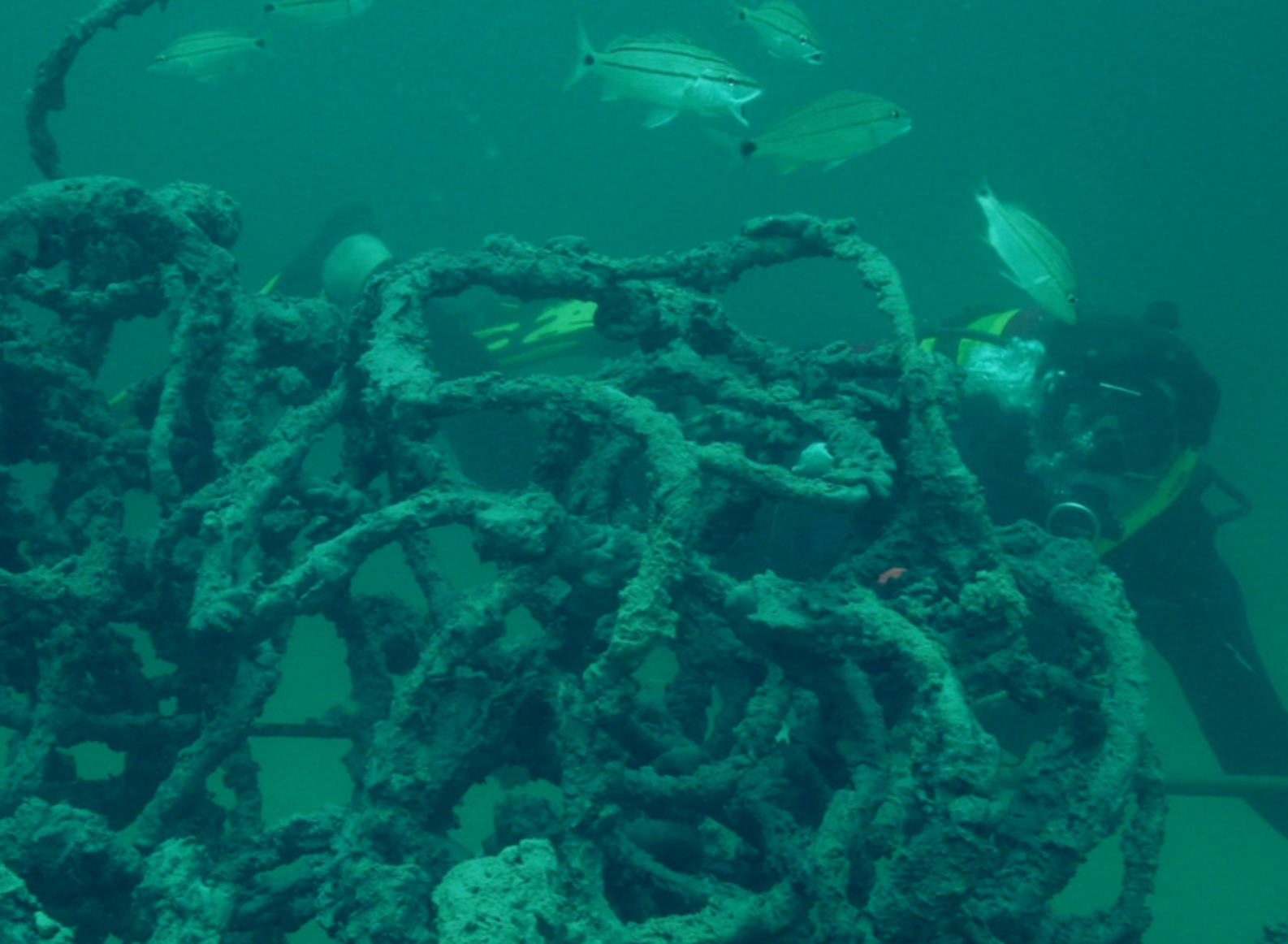 Concrete Rope Reef Spheres was created by Evelyn Tickle who used a patent-pending clean concrete formula that matches the chemical makeup of natural oyster shells. Her formula for underwater reef use is enhanced with color and sustainability. In this green toned formulated concrete sculpture, faux oyster shells are attached to a looping rope-like spiral with nooks and crannies to support embryonic marine life.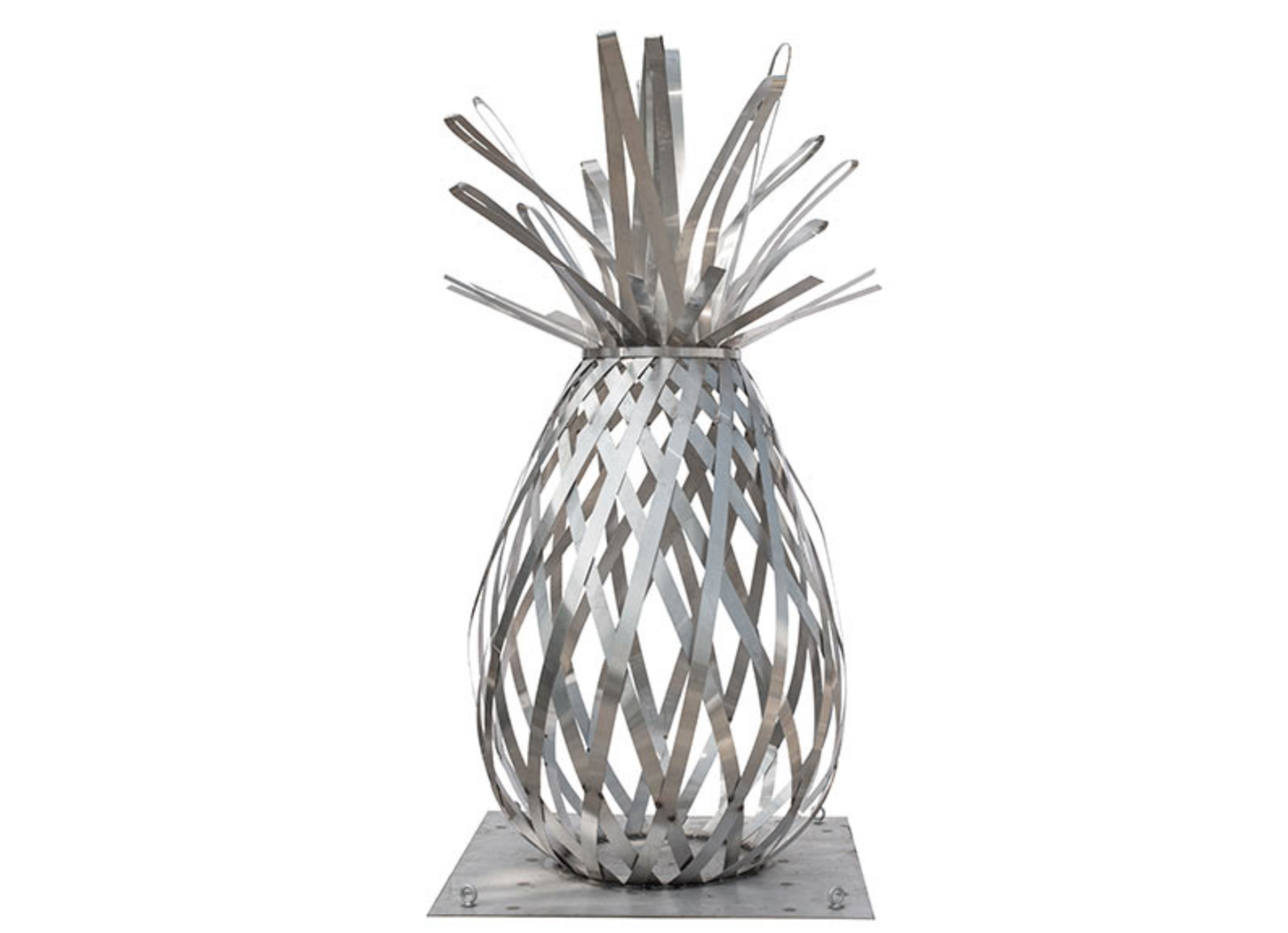 The Grayt Pineapple was designed by Florida artist Rachel Herring. Her eight-foot tall pineapple is a symbol of hospitality which she was inspired to use since it is an underwater welcome to new sea life. The inside is hollow with the pineapple-shaped frame around it to support fish colonies however when viewed from above, the crown looks like a sunburst.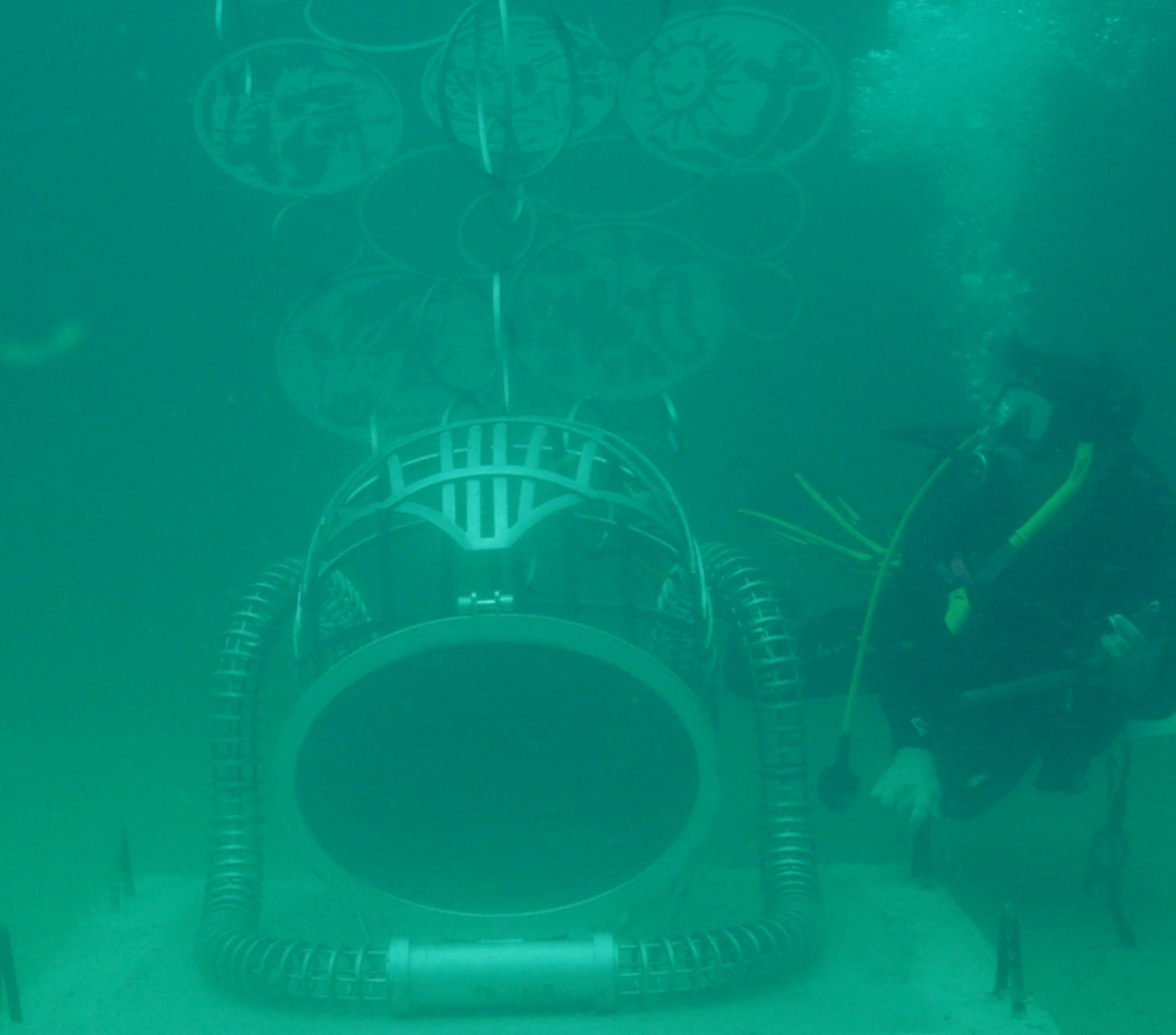 JYC's Dream is by American designer Kevin Reilly as a tribute to Jacques Cousteau's invention of the first open circuit underwater breathing device, which is now commonly referred to as a diving regulator. The larger than life diver's headgear has a trail of "bubbles" that rise above it to serve as individual fish habitats. These bubble sculptures were designed by students from the South Walton Montessori Academy to engage them in ocean conservation efforts and marine life appreciation that was championed by Cousteau.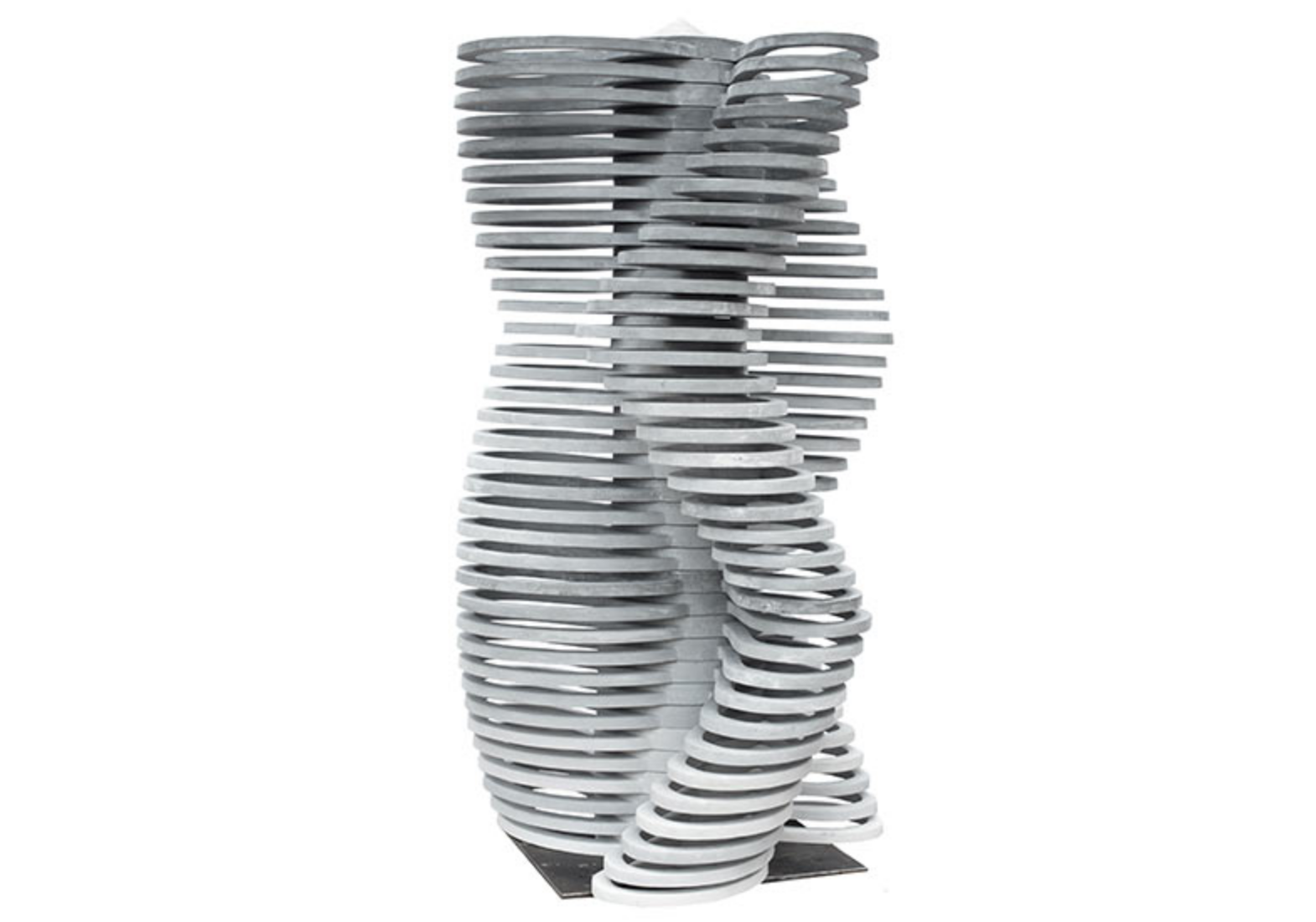 Propeller in Motion looks just like one and was created by Spanish born artist Marek Anthony who now resides in Dallas, Texas. It is layered to allow light and multi-level habitats with concrete sheets mounted upon a stainless steel tube for support and capped with the same steel material on the top to resemble a propeller being swallowed by a sandy bottom. It looks different on all sides and creates a three-dimensional illusion of movement.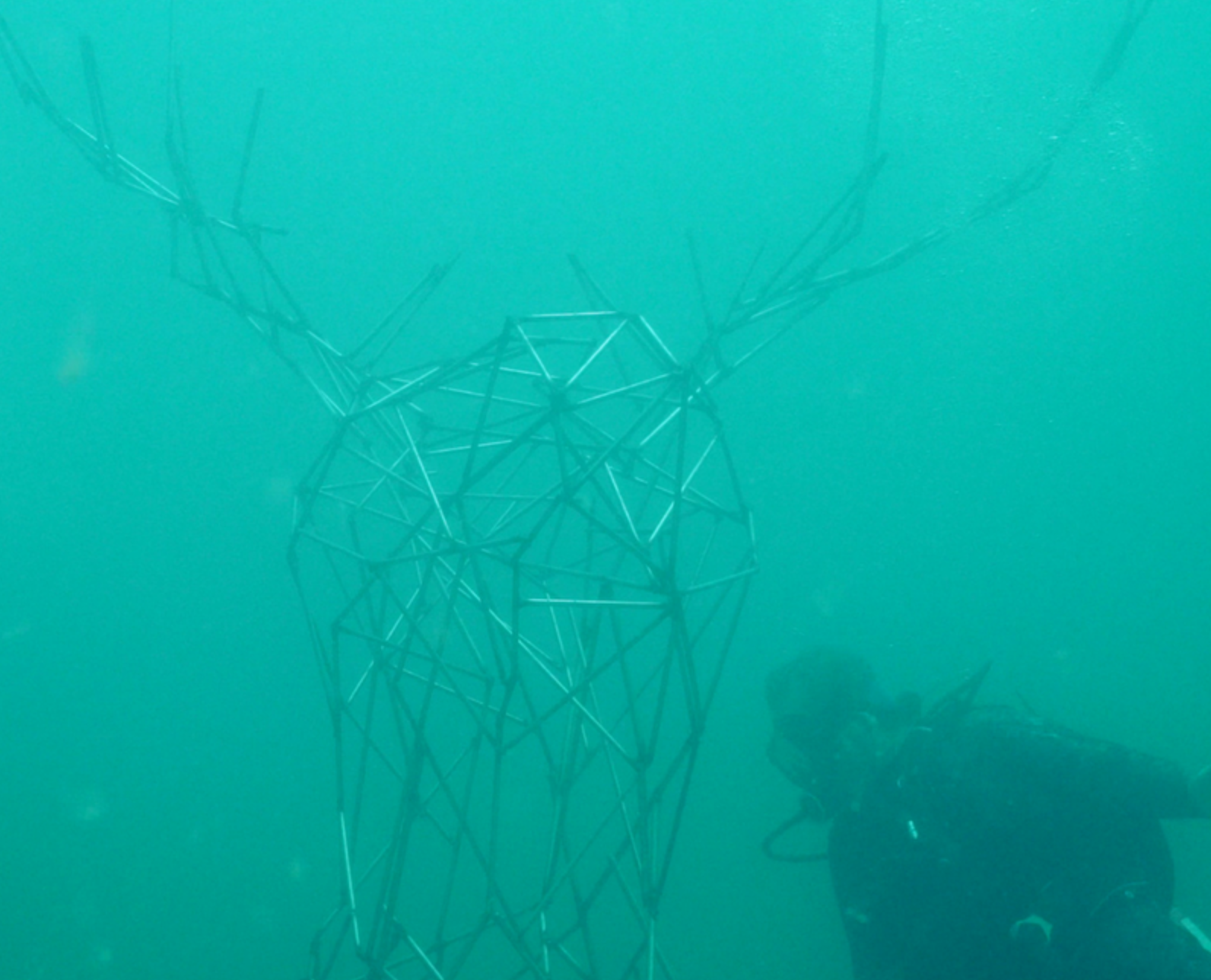 Self Portrait is by famed local Santa Rosa Beach artist Justin Gaffrey. He is renowned for thick palette knife applied acrylic oil paintings of flowers and beautiful wildlife that have a colorful 3D look. His work has been featured in Better Homes and Gardens, Florida Digest and Southern Living Magazine over the years. He just started experimenting with sculptures five years ago. This "Self Portrait" isn't really a portrait of himself but rather a unique self-creation of a giant eight-foot tall deer with soaring antlers that almost look like a mythological creature. He fashioned it using a ladder and welded together stainless steel bars of varying lengths to create its majestic frame.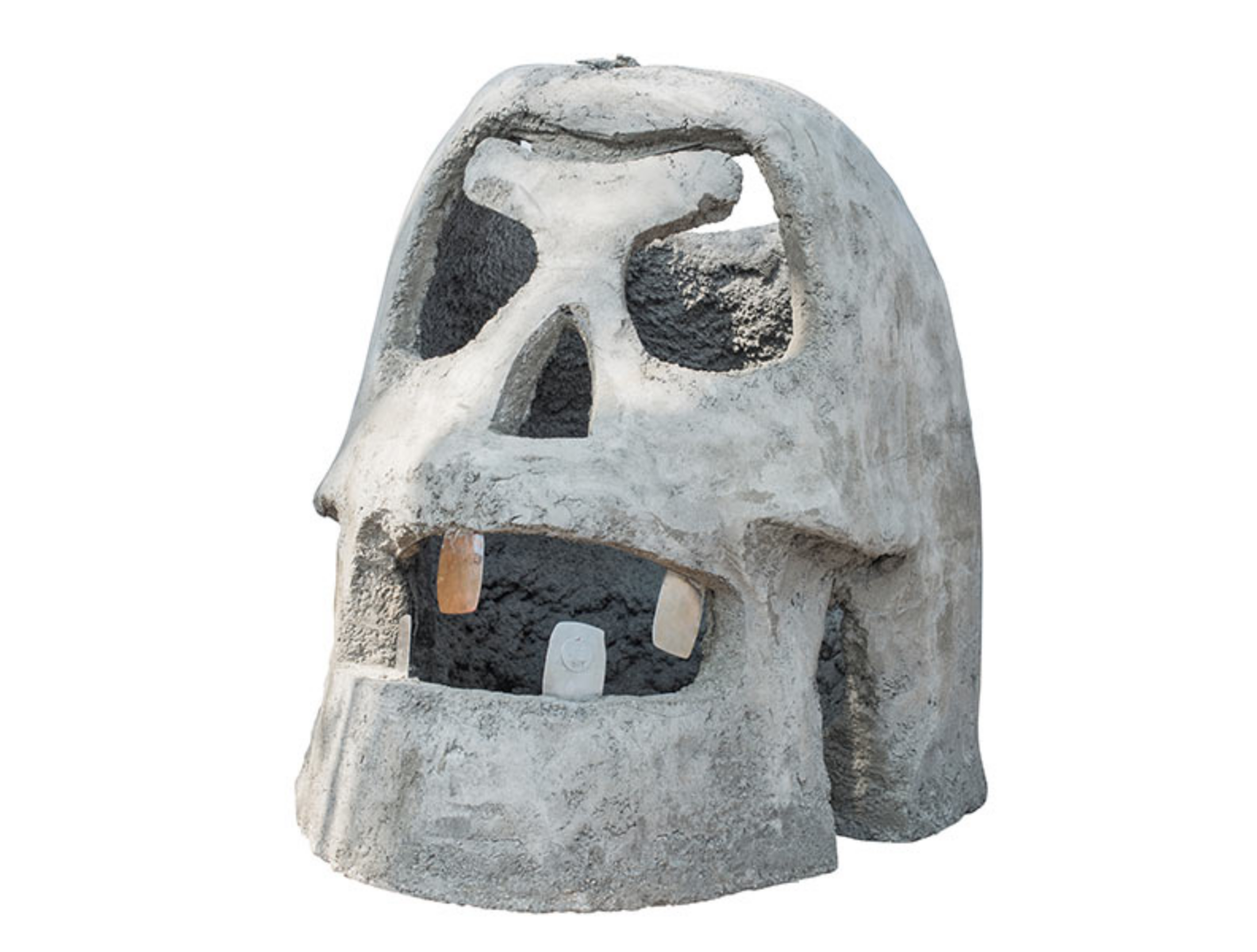 SWARA Skull is a nod to the South Walton Artificial Reef Association who helped make this Underwater Museum of Art happen. It was designed by Vince Tatum who was an Art Director and Production Designer for the film industry, so this piece looks like something out of an Indiana Jones adventure. The giant skull rises eight feet tall has a stainless steel jaw, a big nasal cavity and hollowed eyes that resemble Southern Stingrays with tails that rise up to create eerie eyebrows. The skull dome is cast with clean concrete embedded with limestone that will attract marine life and support coral.

Ocean Reef Resorts has many wonderful South Walton vacation rentals and many are near the new UMA. Stay with us and check out this newly touted adventure!