Holiday Isle Vacation Rentals
Are you searching for balance on your next visit to Destin, the jewel of the Gulf of Mexico? Suppose your beach vacation needs to be the perfect blend of relaxation and exhilaration. In that case, Holiday Isle has exactly what you are looking for! Miles of relaxing white-sand beaches to walk, some great shore fishing, deep-sea fishing right in the harbor, and some of the most authentic waterside experience this little slice of Northwest Florida paradise has to offer.
Holiday Isle is comprised of several "finger" canals and offers renters the option to dock their boats right outside their doors. Ocean Reef's Holiday Isle home rentals range from a private three-bedroom condo to a large waterfront estate with a boat dock and enough room to accommodate up to sixteen lucky guests. Every property comes replete with a wealth of amenities, private & community pools, grilling areas, and best of all, Gulf-front views. Book your vacation in the "World's Luckiest Fishing Village" for a one-of-a-kind experience. Call 800.782.8736, so we can introduce you to all of our Holiday Isle rentals!
This location puts you on top of everything Destin has to offer. Greatest of all of these is the bustling harbor and marina – home to one of the largest private charter fishing fleets in all of North America. A walk along the Destin Harbor is never the same, fishing boat cleaning their hauls, visitors from around the world, and more places to drink, eat and watch live music than anywhere for miles! Deep-sea fishing adventures, dolphin sightseeing excursions, sunset dinner cruises, and private pontoon boat rentals await those vacationers looking to add some action to their stay. Many of our Holiday Isle rentals sit along the vibrant canals here and feature docks, allowing you to cruise out into the glistening Gulf, either with your own vessel or simply rent one. Just a short stroll away are the Destin Jetties – hands down the most popular snorkeling spot in all of Northwest Florida. HarborWalk Village hosts fun festivals and free open-air concerts throughout the year. Vibrant firework displays light up the warm summer night skies—Holiday Isle, the most definitively Destin place in Destin.
Random

Name

Bedrooms

Sleeps

Price
Harbor Landing on Holiday Isle in Destin provides a privileged vacation lifestyle. Two regal eight-story tall residential towers have a premier presence with stunning westerly views of Destin's harbor with a wraparound marina. Spacious two-bedroom units with two full baths include around 1,500 square feet. Three-bedroom residences with three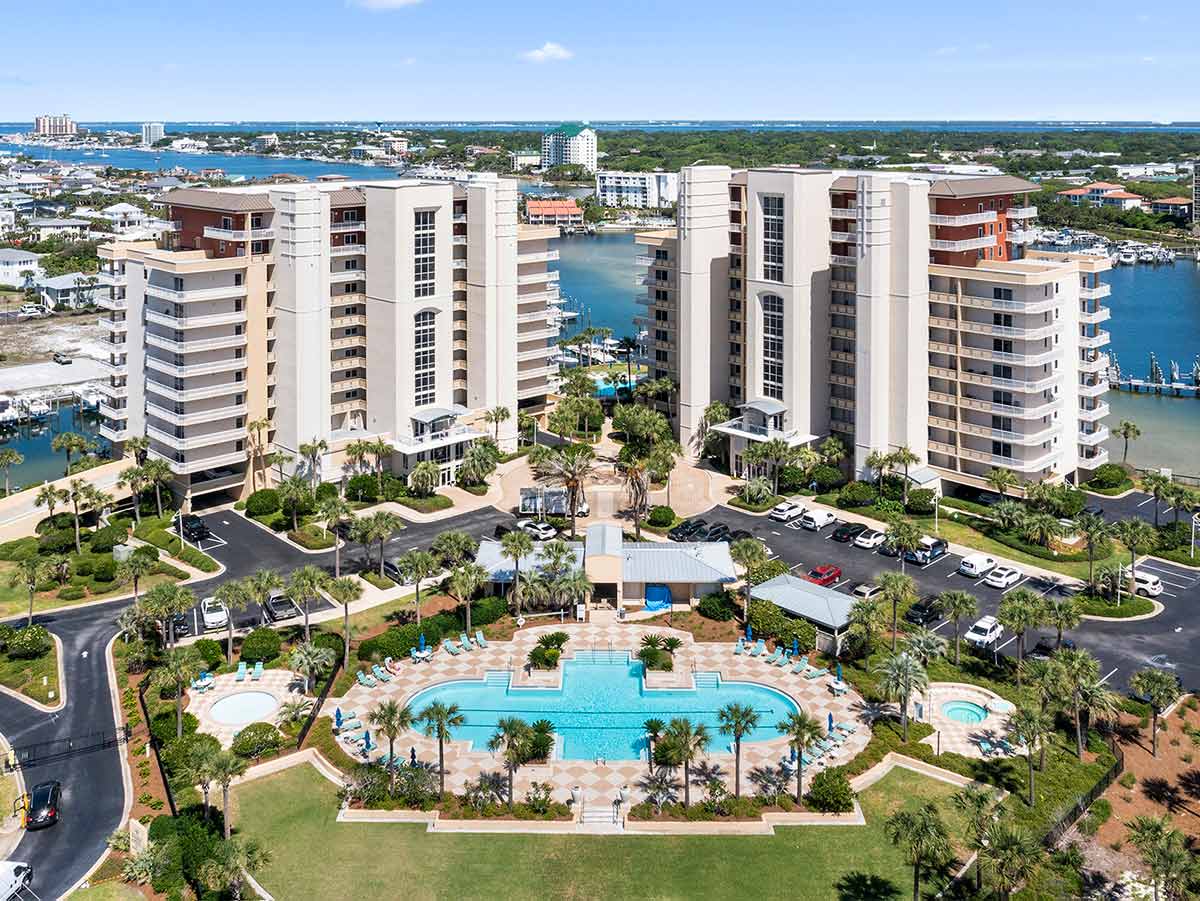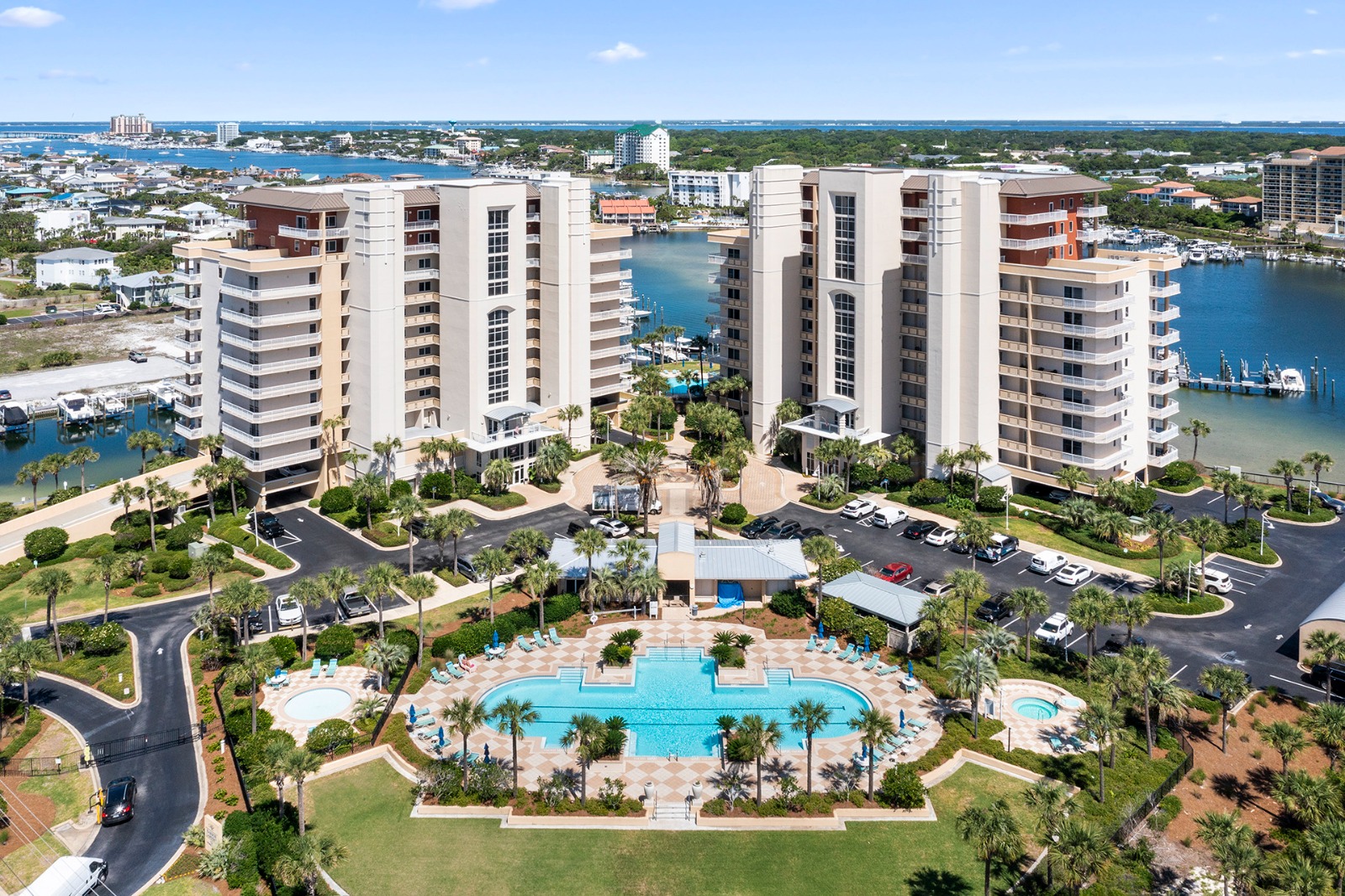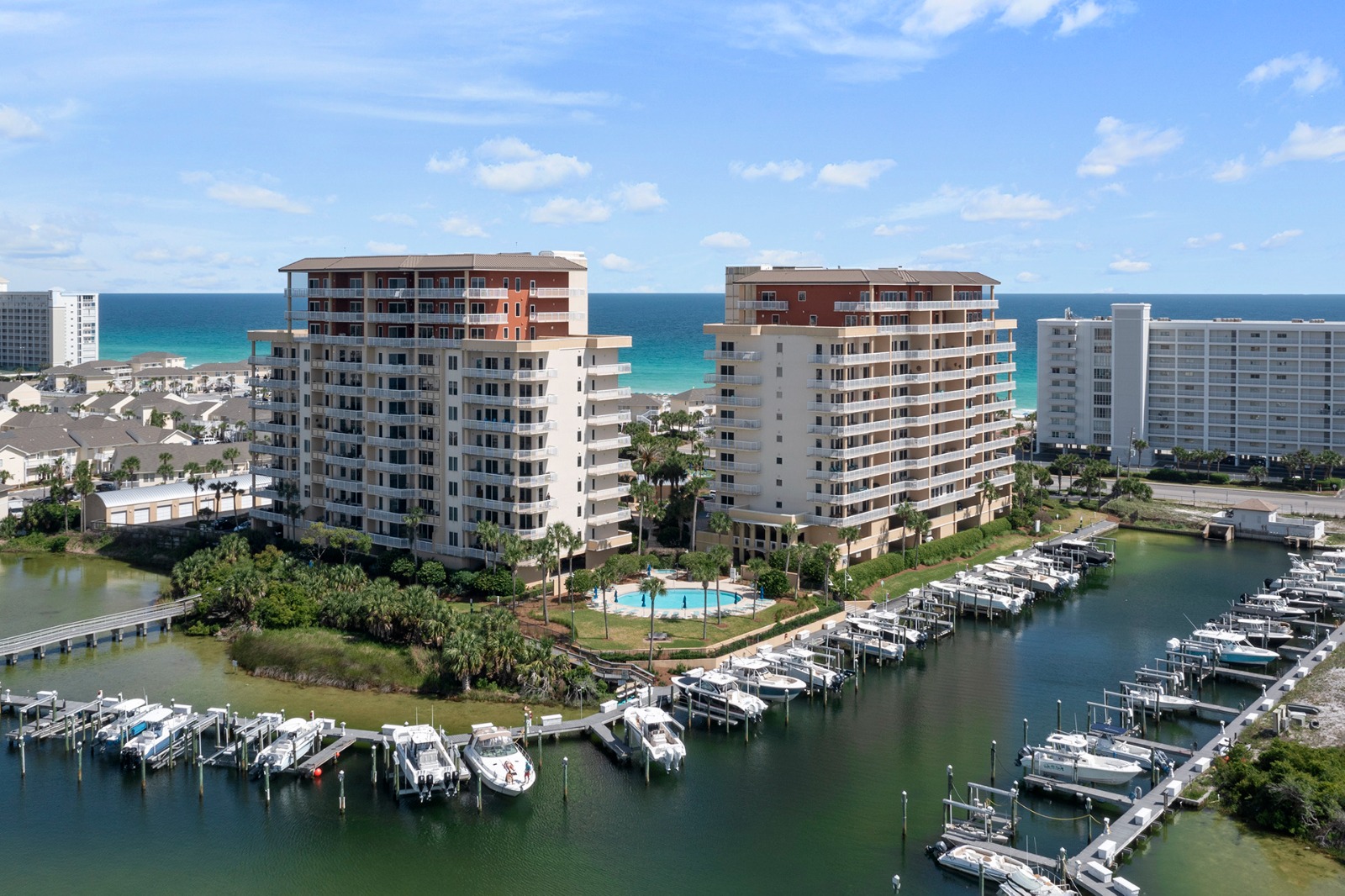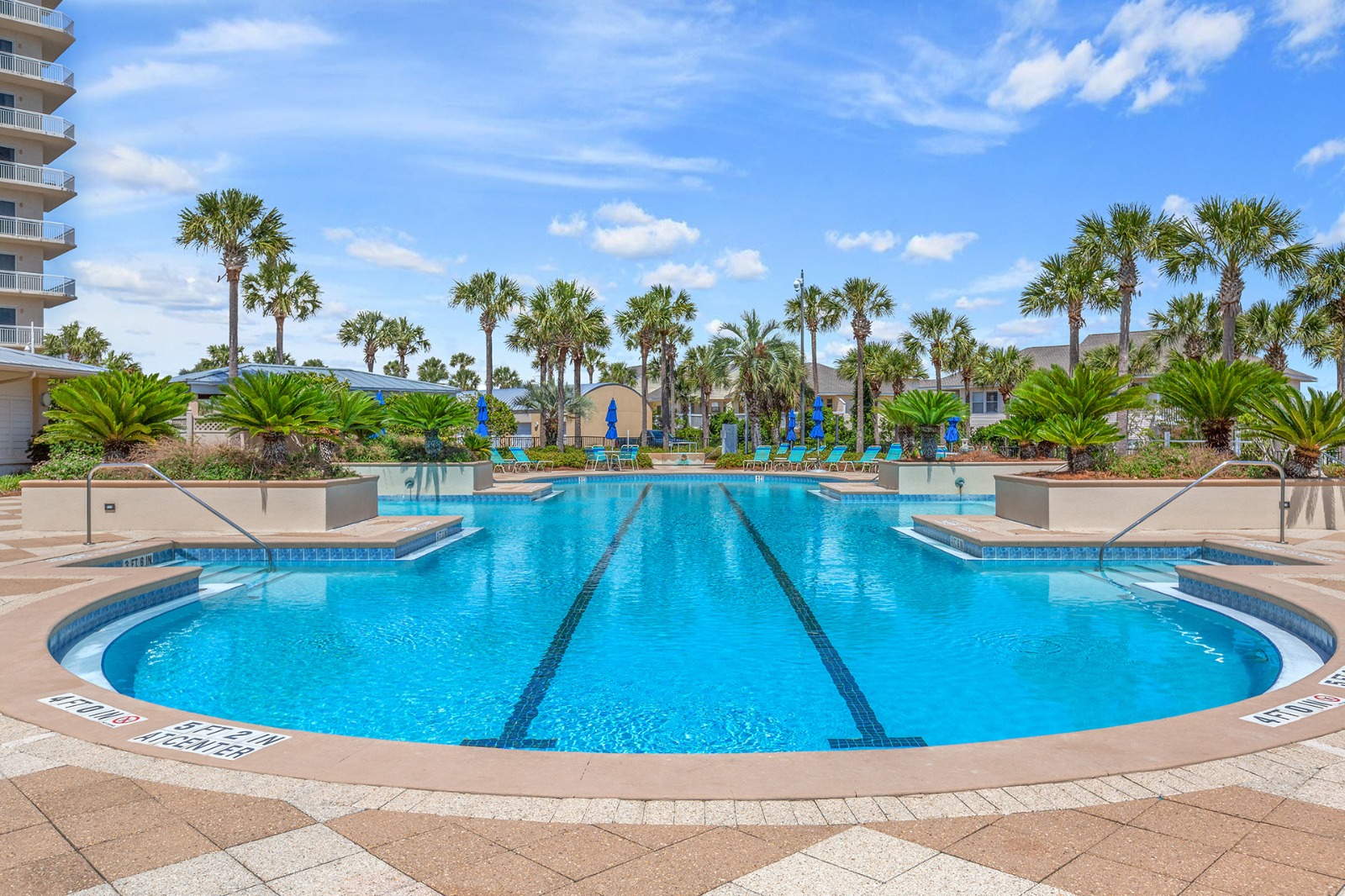 This hospitable canal front home has five bedrooms with the ability to sleep up to fourteen guests. Magnolia Dreams has a double distinction since it is located on Magnolia Drive in one of Destin's most desirable residential communities known as Holiday Isle and is right on the water with a dock. The incredible locale places you close to ever
Unparalleled panoramic gulf, pass, and harbor views abound from this intimate and private beachfront condominium complex located on the famed Holiday Isle in sunny Destin, Florida. This prime location puts guest in the heart of Destin with the best of the coast within reach. With balconies running the entire width of the vacation rentals offered an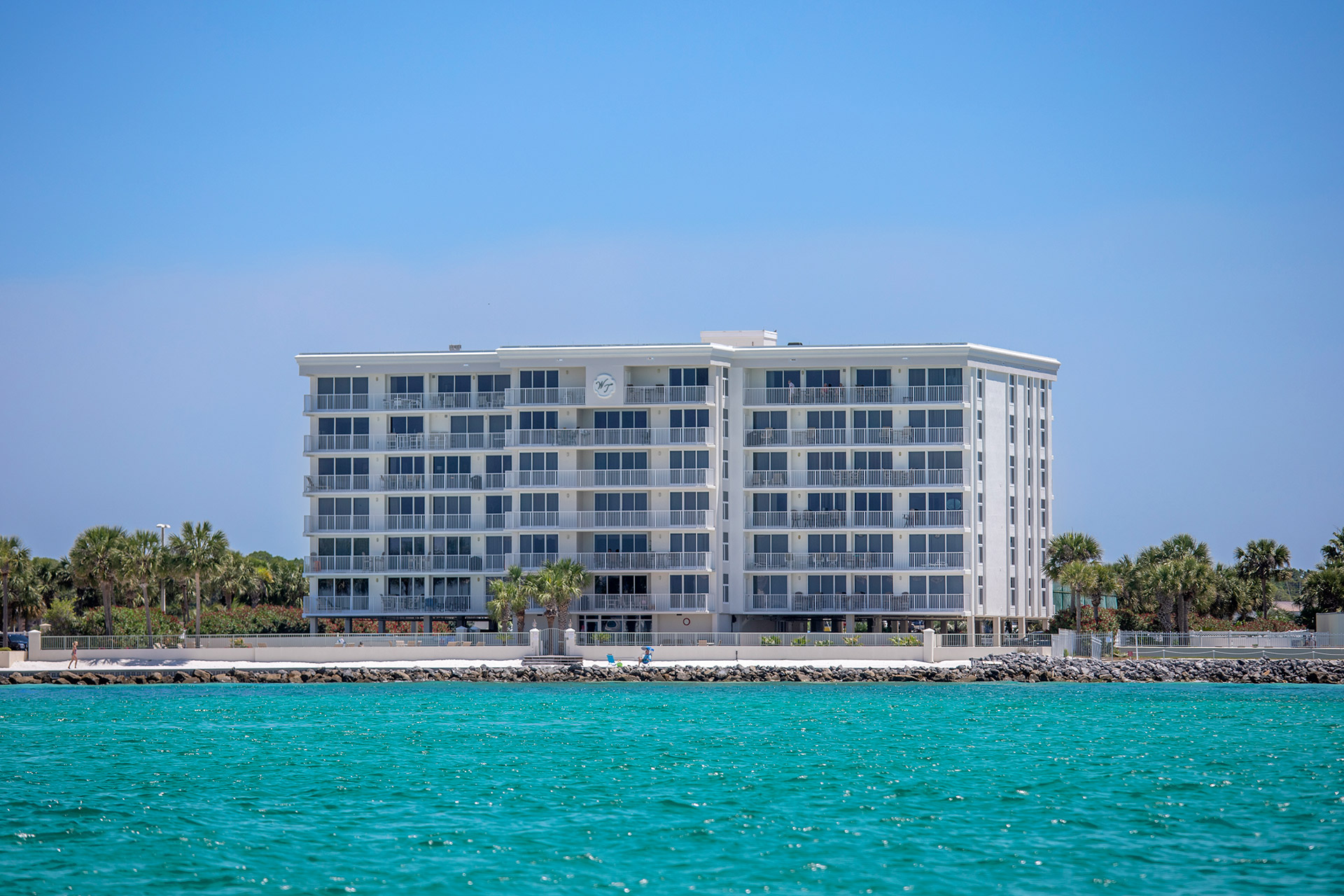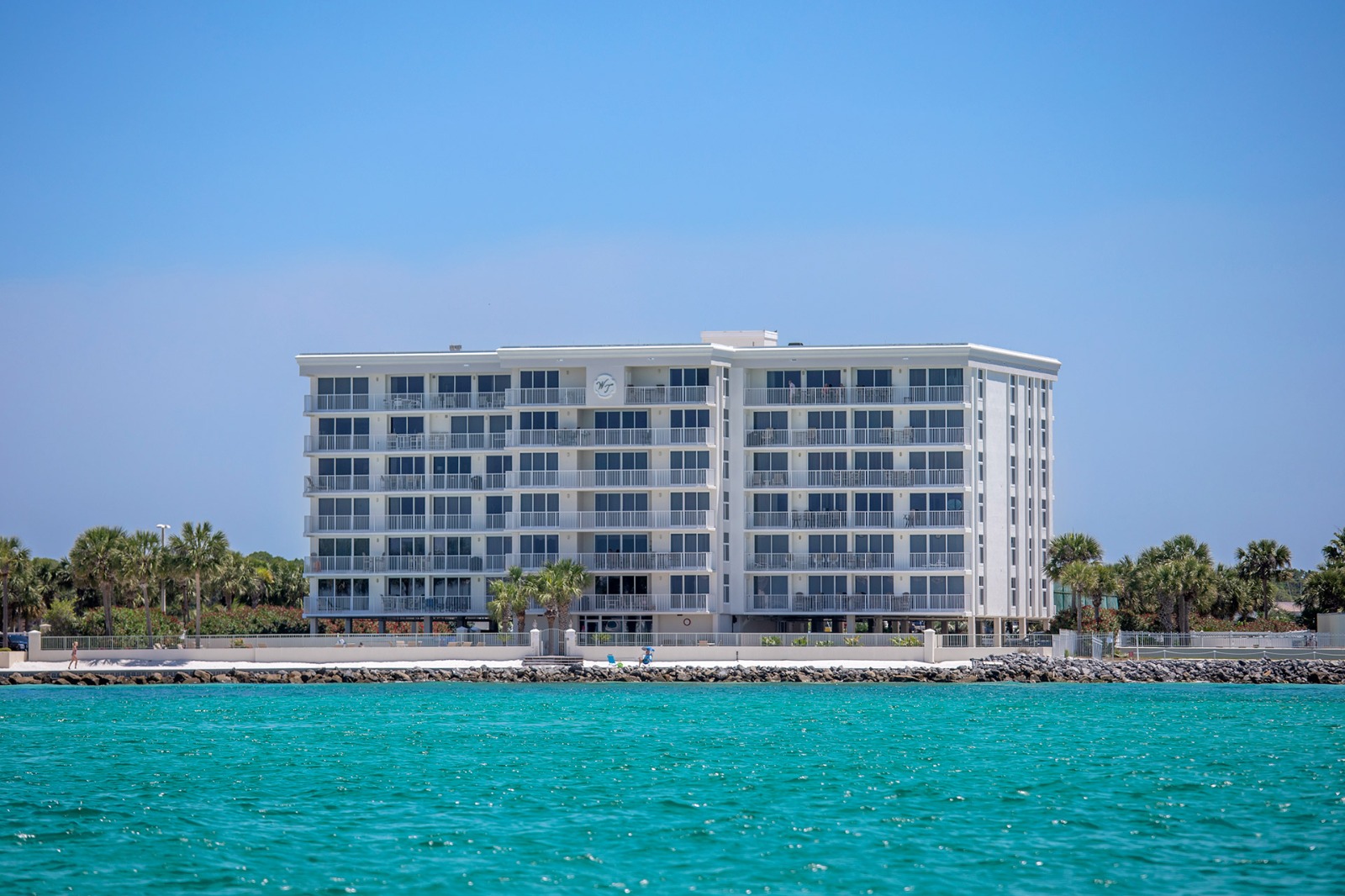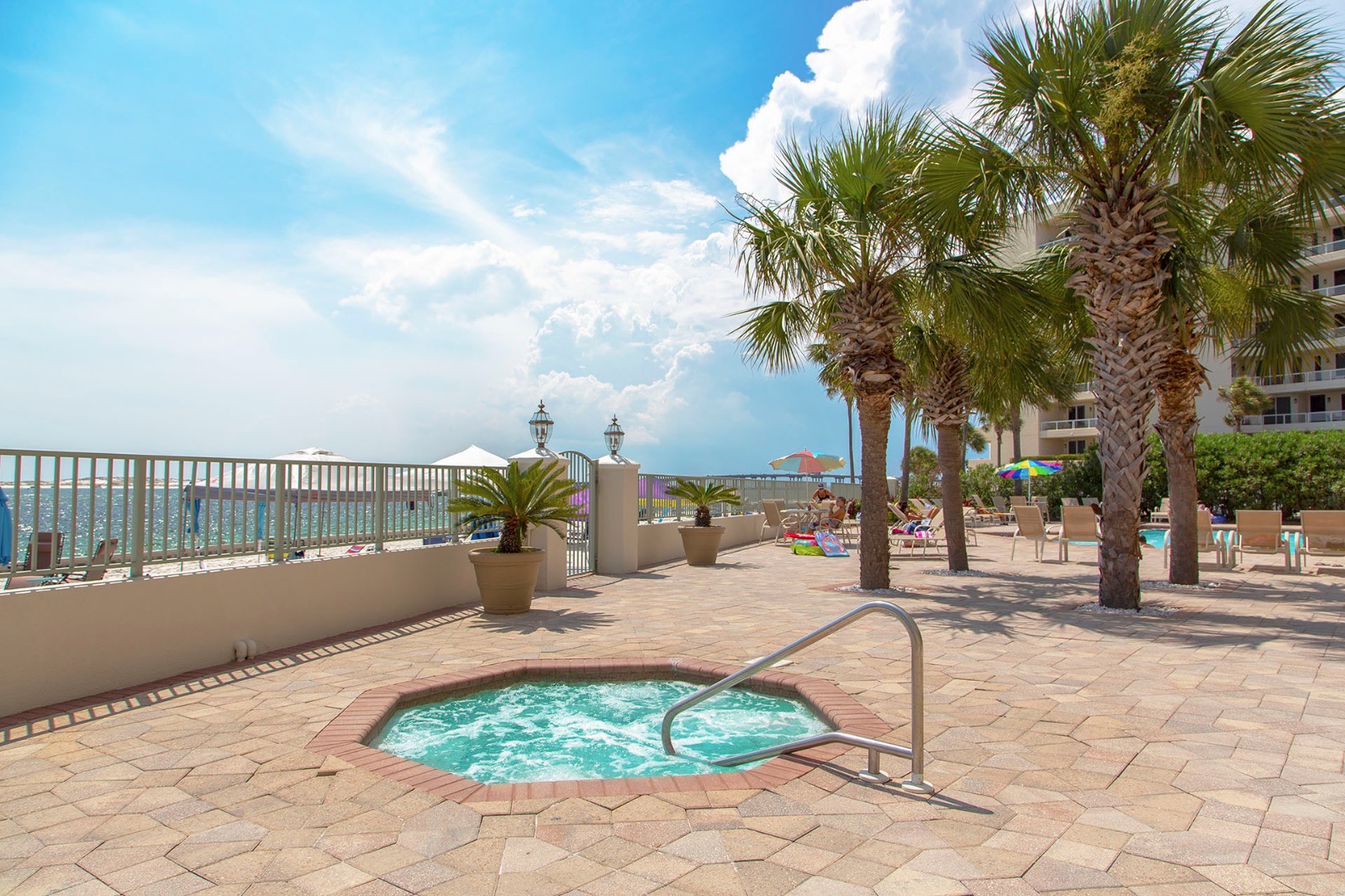 This grand Gulf-front vacation home towers three stories above its private premium beachfront location at Destin Pointe on Holiday Isle in Destin. Lavishly furnished with seven bedrooms, this premier vacation residence has the ability to sleep 18 privileged guests with multiple beds. Destin Pointe is centered on two Coastal Dune Lakes, which harbo
Are you looking for some "island serenity"? Well, you have just found it at this aptly named seven-bedroom vacation home that accommodates sixteen fortunate guests. In this case, the island is the privileged world of Holiday Isle in Destin. This fantastic location places you close to the sugary shore and is conveniently located minutes away from ev
This gracious three-bedroom home sleeps eight fortunate guests at the far western end of Holiday Isle in the premier subdivision of Destin Pointe. It is aptly named since it has easy access to water everywhere around it! Holiday Isle is Destin's version of island living. A peninsula off the mainland is surrounded by water on three sides, including
"Land Zen" is the whimsical name of this gorgeous, gracious vacation home that can sleep up to 14 fortunate beach-going guests. You will find your carefree "Zen" state of being at this premier location on "Lands" End Drive, right beside the sugary shore in Destin Pointe. This exclusively gated community of privileged residents and their guests is l
Enjoy your next beach vacation at Destin Pointe in this fabulous brand new home that includes five bedrooms and accommodates up to 12 fortunate guests. Destin Pointe is a prestigious gated residential community at the far western end of sought after Holiday Isle. The brilliant bright white beach wraps around this premier peninsula community wit
This Gulf-front four-bedroom vacation home in Downtown Destin soars three stories above the sugary-white shoreline overlooking the jewel-toned waters with accommodations for 11 beach-loving guests. It is located in the premier residential community of Destin Pointe on Holiday Isle. The bright white sand beach wraps around this exclusively gated com