Posted on 11/8/2022
The sun shines slowly through a soft, bone-white linen duvet. Hard to admit it, but yes, you "wasted" the entire morning on the third floor of your vacation beach house, overlooking the Gulf of Mexico, from a king-size bed. Nobody is bragging about splashing around in the warm, crystal clear water, lunch under a navy blue umbrella, or toasting the sunset over Caribbean sands. After a day like that, of course, you were going to take a nap. But now it's 10 pm. Way too late for dinner, right? Fear not, dear reader. We have assembled the dream team of 30A's latest late-night restaurants. Let's just call them heroes, because that's what they are.
You may be under the impression that since you are visiting a quiet little beach town, your only option for late-night grub are a few and far between convenience stores, but this is, after all, South Walton, and there are options. Fortunately, our list includes healthy ones, cozy ones, and even a special rooftop restaurant to explore. Our local team of desktop detectives and local 30A experts assembled this menagerie of destinations for your late-night food cravings. So here are the top 5 places to dine after 9, listed from West to East 30A for your culinary perusal; enjoy responsibly.
2320 W County Hwy 30A, Blue Mountain Beach, FL 32459
Hero numero uno is Redds Pub. Located at 2320 West County Highway 30A, on the north side of the street, in Blue Mountain Beach, and clearly, the least, dare we say pretentious spot. Redd's serves up a wide variety of country-style appetizers, salads, BBQs, tacos, burgers, and more. Yes, it's nestled behind a gas station, one of only three on the scenic corridor, but don't let the humble entryway fool you. Redd's goes deep, has lots of big tables, and did we mention live music and a full bar? Pro-tip number one: Visit one of the many nights the singing bartender performs; her name is Redd, to keep things simple. It's her place. Pro-tip number two: You don't need a number two if number one includes a singing bartender/owner. Keep in mind that she specifically only performs on days of the week with the letter "T" in them. The place's hours do differ during the week, open 5 pm - 10 pm Wednesday - Thursday, 5 pm-11 pm Friday & Saturday. Reservations are required for parties over four people, as they are not savages. Keep in mind this is a privately held club, and kitchen hours may vary seasonally and night to night. You will surely have a memorable experience and stories every time you visit!
Johnny McTighe's Irish Pub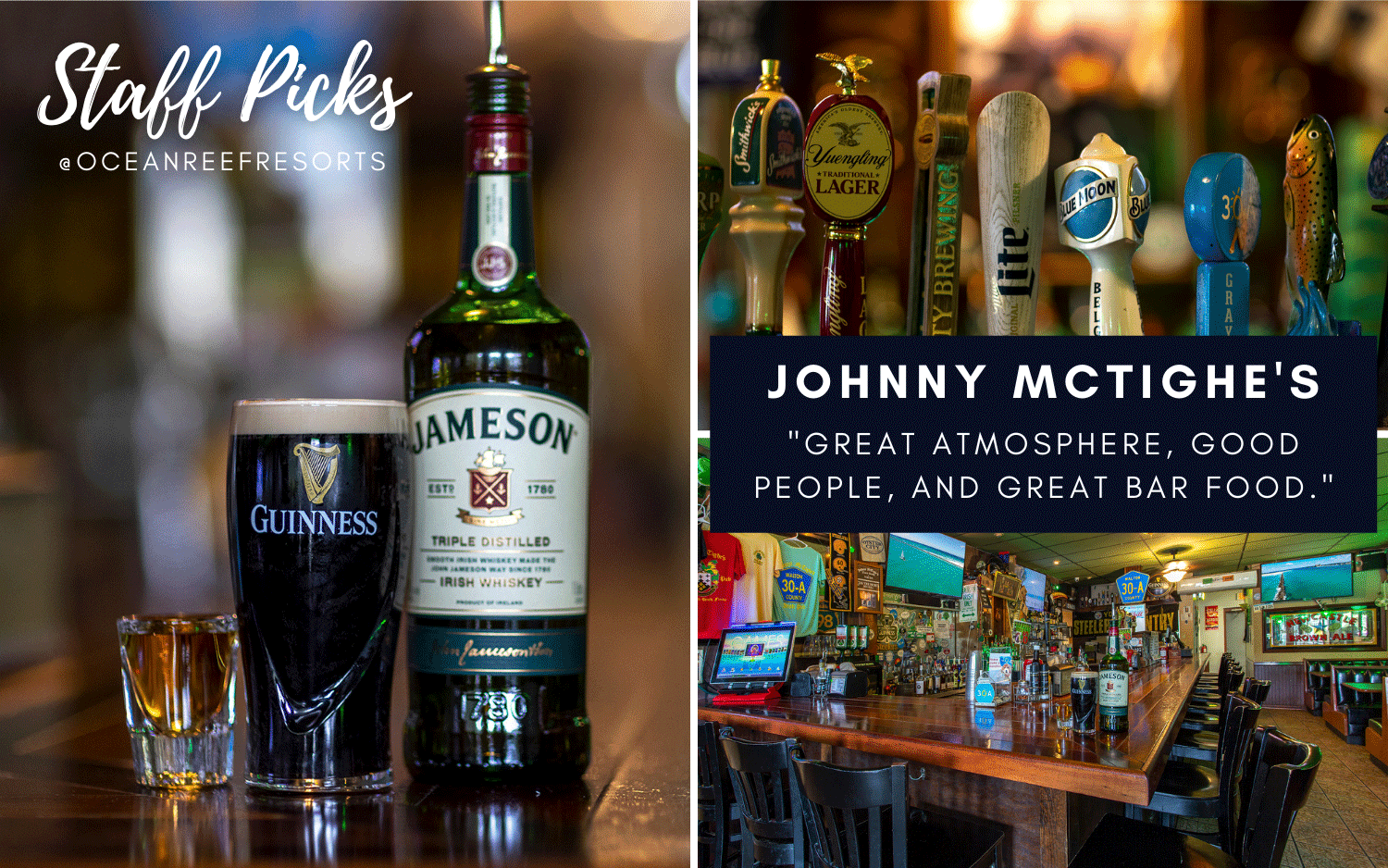 2298 W County Hwy 30A, Blue Mountain Beach, FL 32459
Poetry could be written about Johnny McTighe's. Loves won and lost. Empires built and squandered. It is one of the area's ONLY authentic Irish Pubs and one of the local's best-kept secrets along 30A. The menu includes Irish cuisine, pub food, seafood, pizza, sandwiches, and burgers, as well as a full bar and an arcade full of electric games, darts, and more. Pro-tip number one: Take your food out back to the rear patio; it's cozy, private, and coincidentally one of the few places on this side of town that doesn't have bedroom windows overlooking it. This place is easy to find, literally spitting distance from Redds, at 2298 West County Highway 30A. Here's the kicker, the place is open till 2 am, and you guessed it, offers the best potatoes in town, hands down, or they'll fight you for it.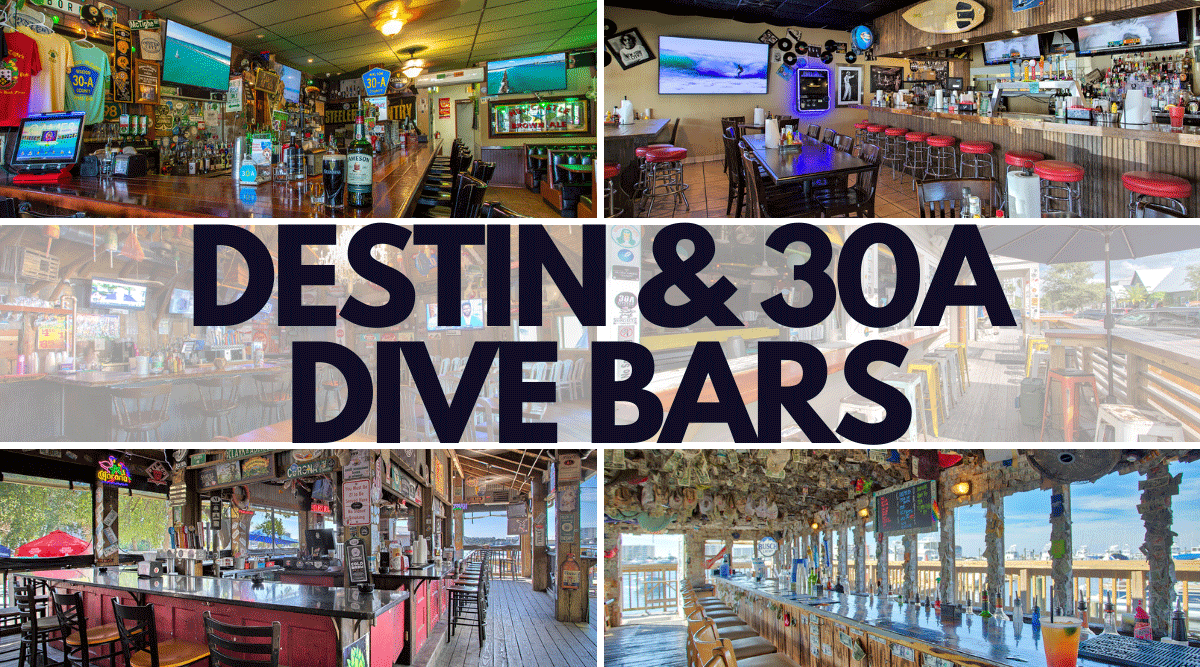 There's more to a beach vacation than simply hanging out on the water. We know, hard to believe, but it's true! Exploring local-favorite restaurants, shops, and other locations is an awesome way to add to your vacation experience.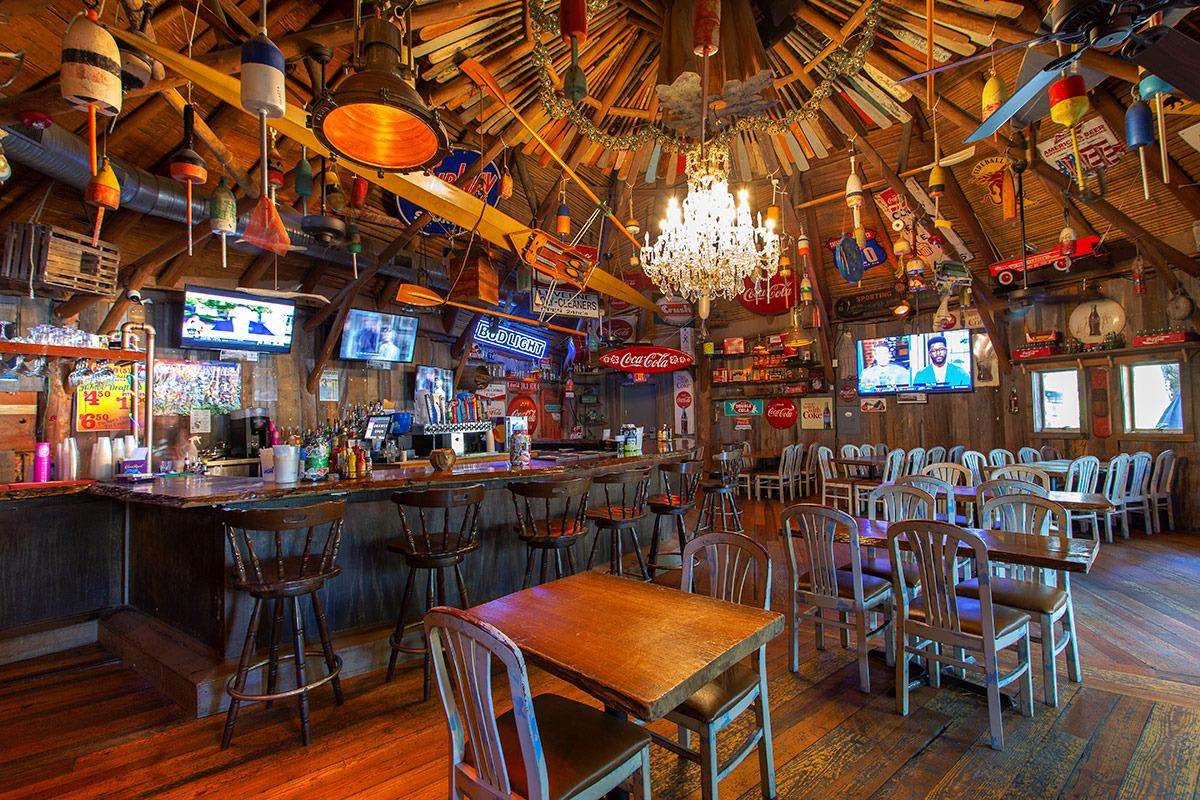 63 Defuniak St, Grayton Beach, FL 32459
Grayton Beach is truly at the center of 30A, and AJ's is at the center of Grayton. Located at 63 Defuniak Street, this spot is built on hallowed grounds. Interestingly the actual structure used to be Pandoras Club, but before that, it was, you guessed it, AJ's. Inside you'll find three large bars, a full menu of fine beach eats, and, OMG, try the oysters here. Pro-tip number one: Head for the west bar, it's closest to the kitchen, and the service here is the fastest. It's your one-stop shop for seafood, great drinks, dancing, and live music. The atmosphere is legendary, and they're open till 1 am just about every night of the week for your enjoyment. There is always something fun going on and something great to eat at AJ's Grayton.
Pescado Seafood Grill & Rooftop Bar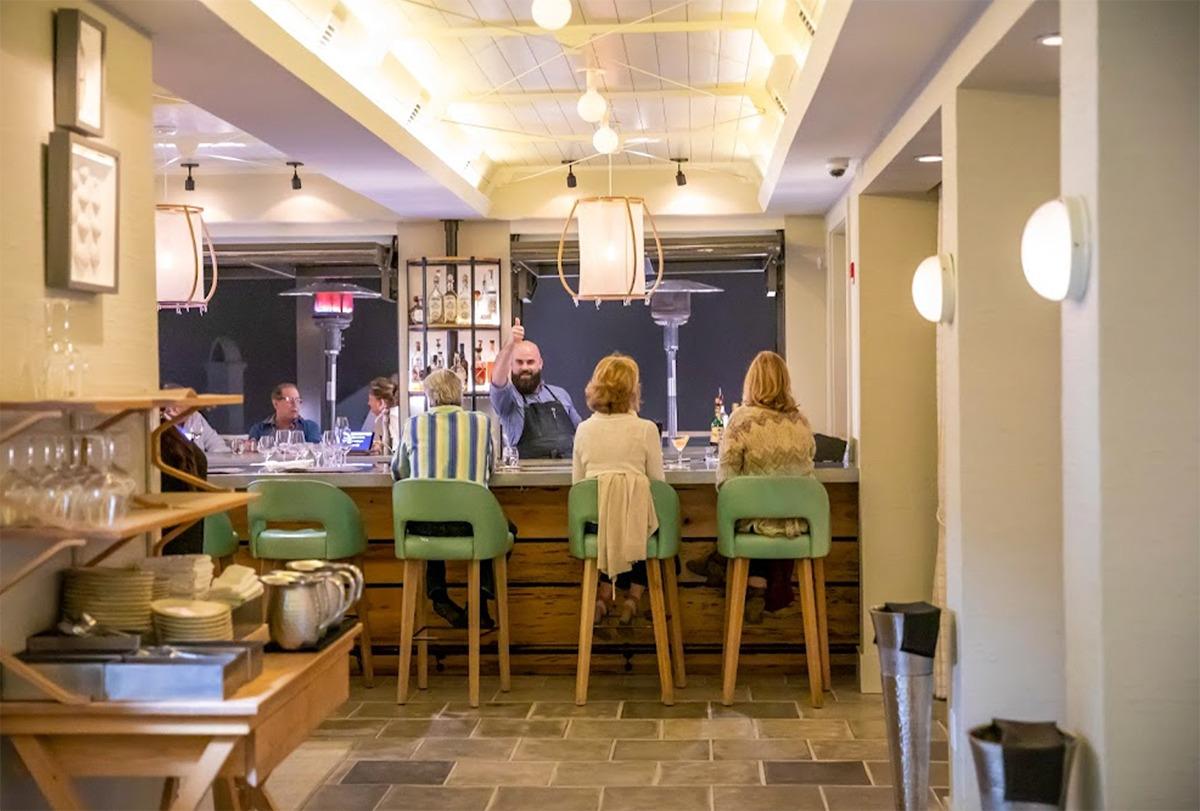 74 Town Hall Rd #4B, Rosemary Beach, FL 32461
Let's take a moment to recognize these late-night dining heroes; keeping establishments operational into the dark night is a herculean task. In this elite justice league of establishments, here we have the wonder woman of the group, and clearly a supermodel. Seemingly capturing everything there is to love about eating on 30A, Pescadso does everything well and elevates it to a rooftop bar. Fine dining in South Walton could be well-defined by this place. Pro-tip number one: Bring someone special here because you will be making memories. The drinks are one-of-a-kind, and the food menu would be amazing on its own, let alone the fact that it's open later (11 pm) than just about any restaurant on the side of town. Located in Suite 4B, off of Town Hall Road in Rosemary Beach is where you'll find late-night nirvana; when it comes to ambiance, nothing beats entrées overlooking the gulf.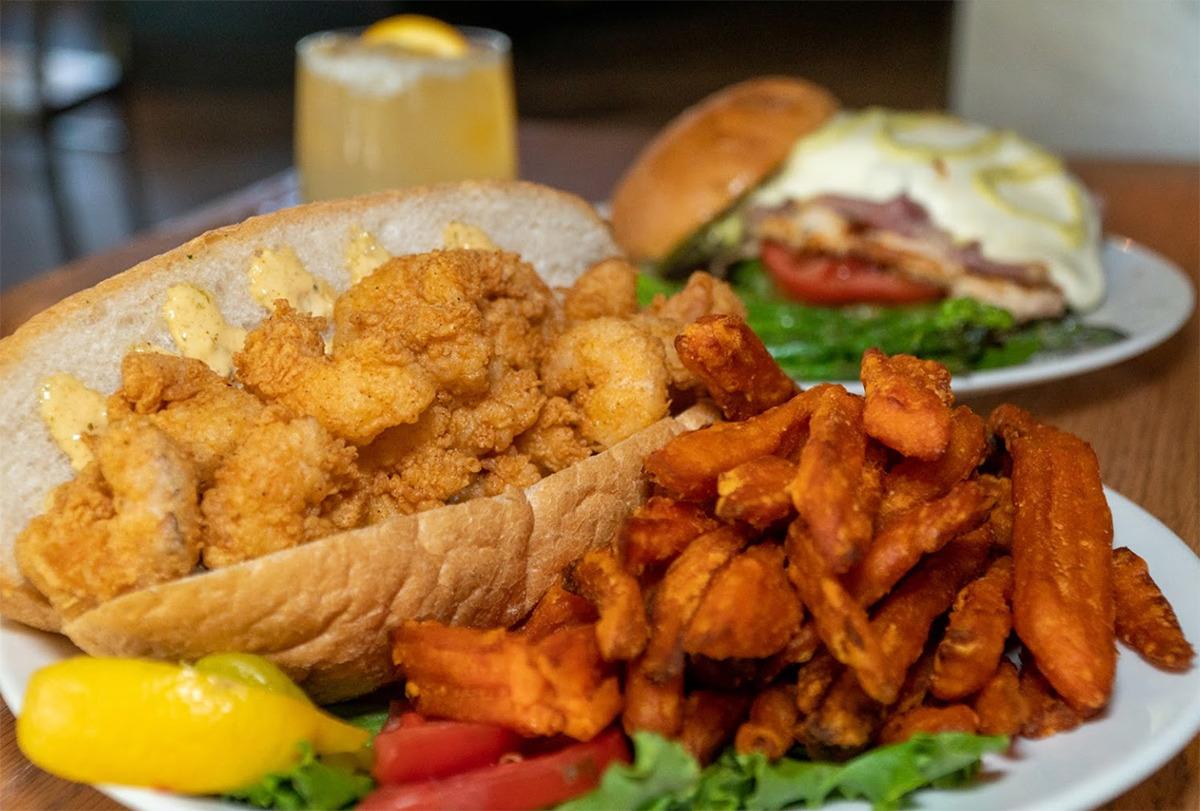 10952 E County Hwy 30A, Inlet Beach, FL 32413
Sports Fans write this one down. Come to 10952 East County Highway 30A for night food. Shades in Inlet Beach is open for food and fun into the wee hours of the night, 1 am, and has just about every football, baseball, soccer, and basketball game imaginable on at all times. Pro-tip number one: Wear your team jersey. It's a sports bar-o-rama. Literally, 360° TVs from any seat in the house and late-night eats that just can't be beaten. The value for your dollar at this establishment is pretty great too. Located at the east end of 30A. It's easy to get to you from either direction and is hands-down a winner for excitement and sports. 30A Locals love this place!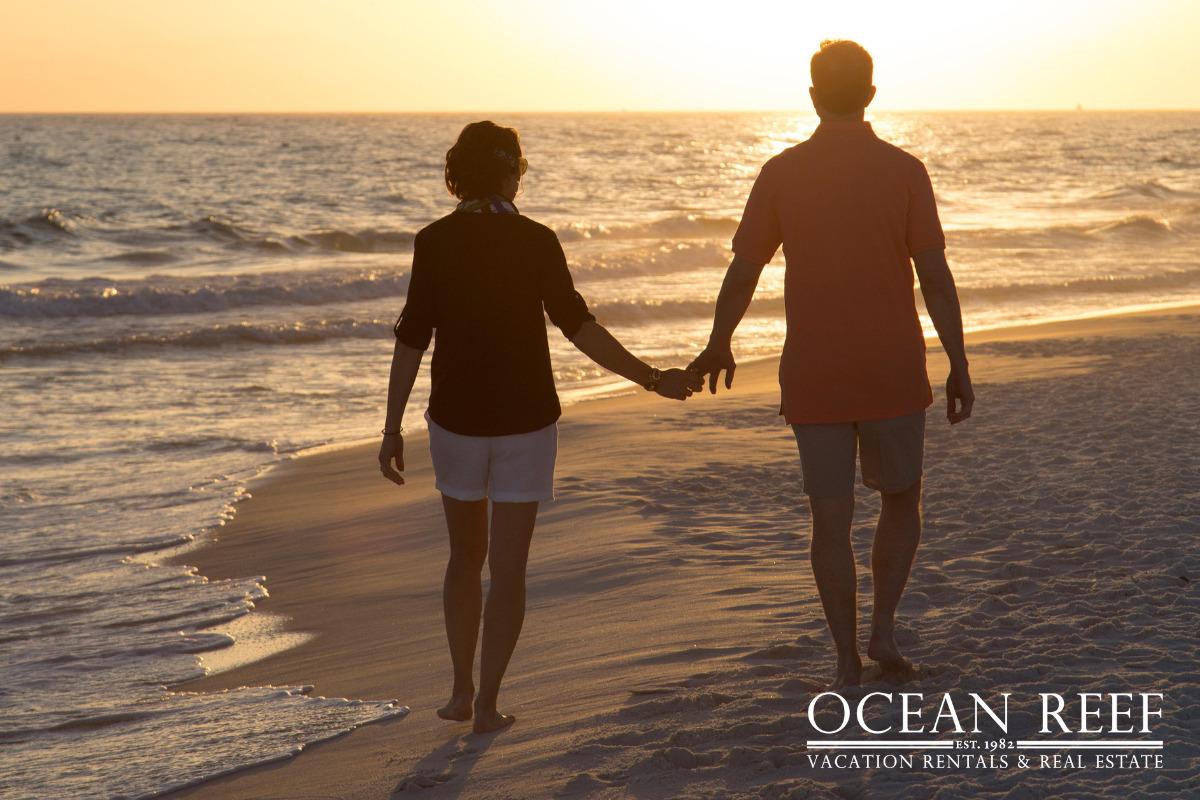 Ocean Reef is always looking for new ways to let you spend more of your time at the beach! Enjoy all these late-night heroes have to offer and linger longer on the shore. We can help you find the perfect 30A vacation rental, steps from the beach and steps from our area's wealth of award-winning dining locales. Stay with Ocean Reef and enjoy more beach!