Posted on 9/29/2020
Generations of Ocean Reef Resorts visitors have made an annual family tradition of staying in quaint Destin vacation rentals along the beach. Yet many are woefully unaware of the fascinating heritage of fishing and the unique man who gave this special place the name it has today. The full history of the place we call Destin actually extends back many eons ago when Native Americans discovered the staggering abundance of fish that could be gathered from the Gulf and bay.

Arrowheads and artifacts found here from this early time can be seen in Destin History & Fishing Museum and at the Indian Temple Mound in Ft. Walton Beach. Westerners didn't discover the huge cornucopia of fish and seafood until Captain Leonard Destin arrived here in the 1840s. The near proximity of a deep underwater canyon offshore called the 100-fathom curve blessed this location with the fastest access to deep-sea fishing on the entire Gulf of Mexico. Amazing harvests include Amber Jack, Cobia, Grouper, King Mackerel, Mahi Mahi, Pompano, Red Fish, Sea Trout, Snapper, Spanish Mackerel, Scamp, Tarpon, and Trigger Fish. Trophy fish include classic Swordfish, Blue finned Sailfish, and cobalt colored Blue Marlin. In addition to the Gulf on its southern shore, the Choctawhatchee Bay to the north extends three to five miles across to the mainland. This expansive bay has a natural abundance of fish, including Bass, Bluefish, Croaker, Flounder, Sheepshead, Speckled Trout, White Trout, and more. Choctawhatchee Bay also offers a great harvest of delicious Blue Point Crab and tasty Bay Shrimp.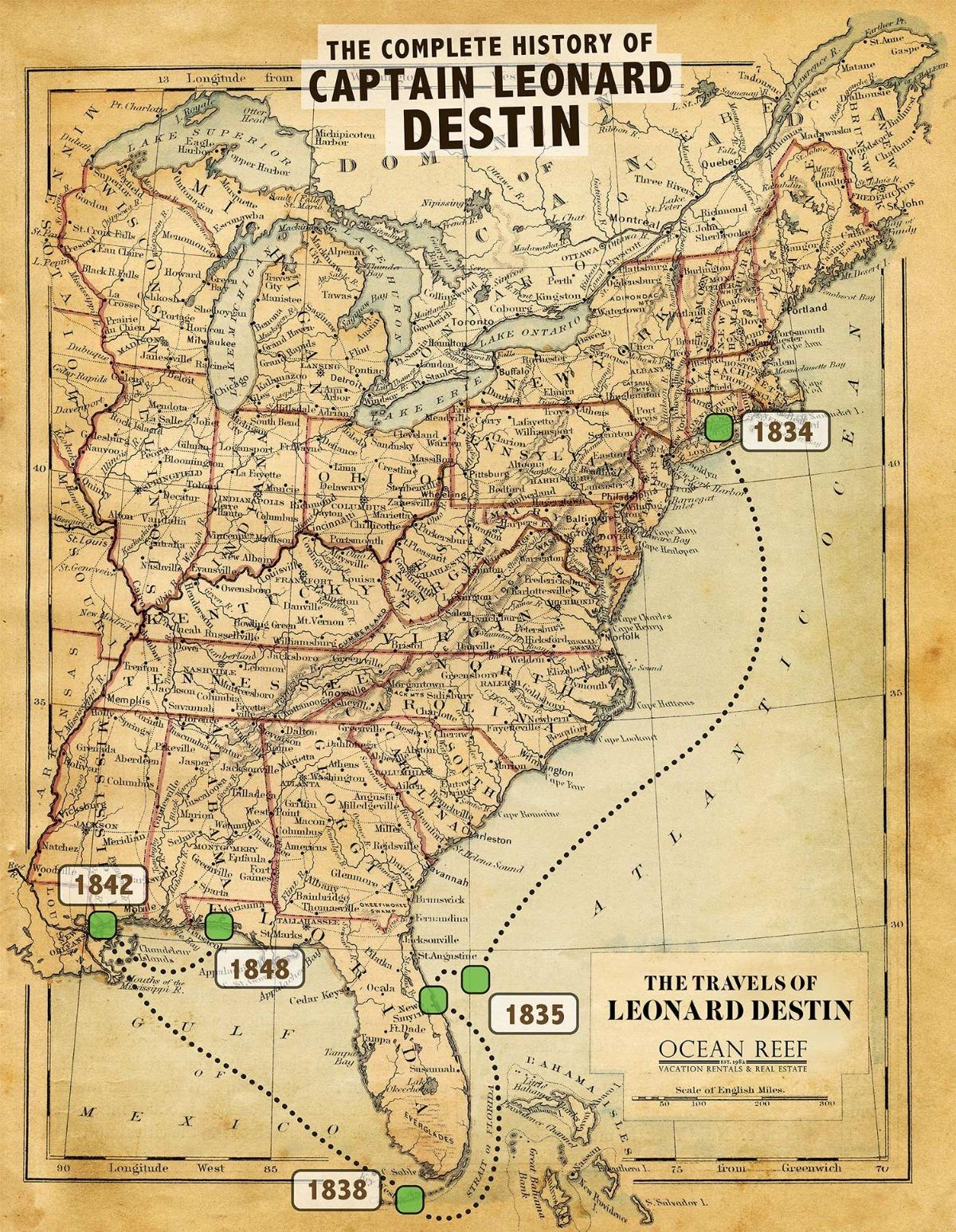 The life story of Captain Destin is quite a saga! He was born in the waterfront village of New London, Connecticut, across from the tip of Long Island on the Atlantic around 1815. Leonard, his father George, and his brothers Nathan and William were a long time whaling and fishing family. They fished off the coast of Connecticut, but the adventurous Destin family would occasionally sail down to Florida's East Coast to fish there and salvage wrecked gilded galleys, destroyed in battle or by the Gulfs strong hurricanes. In late August 1835, when Leonard was just twenty years old, they took their last trip together on a journey that culminated in a tragic life altering experience.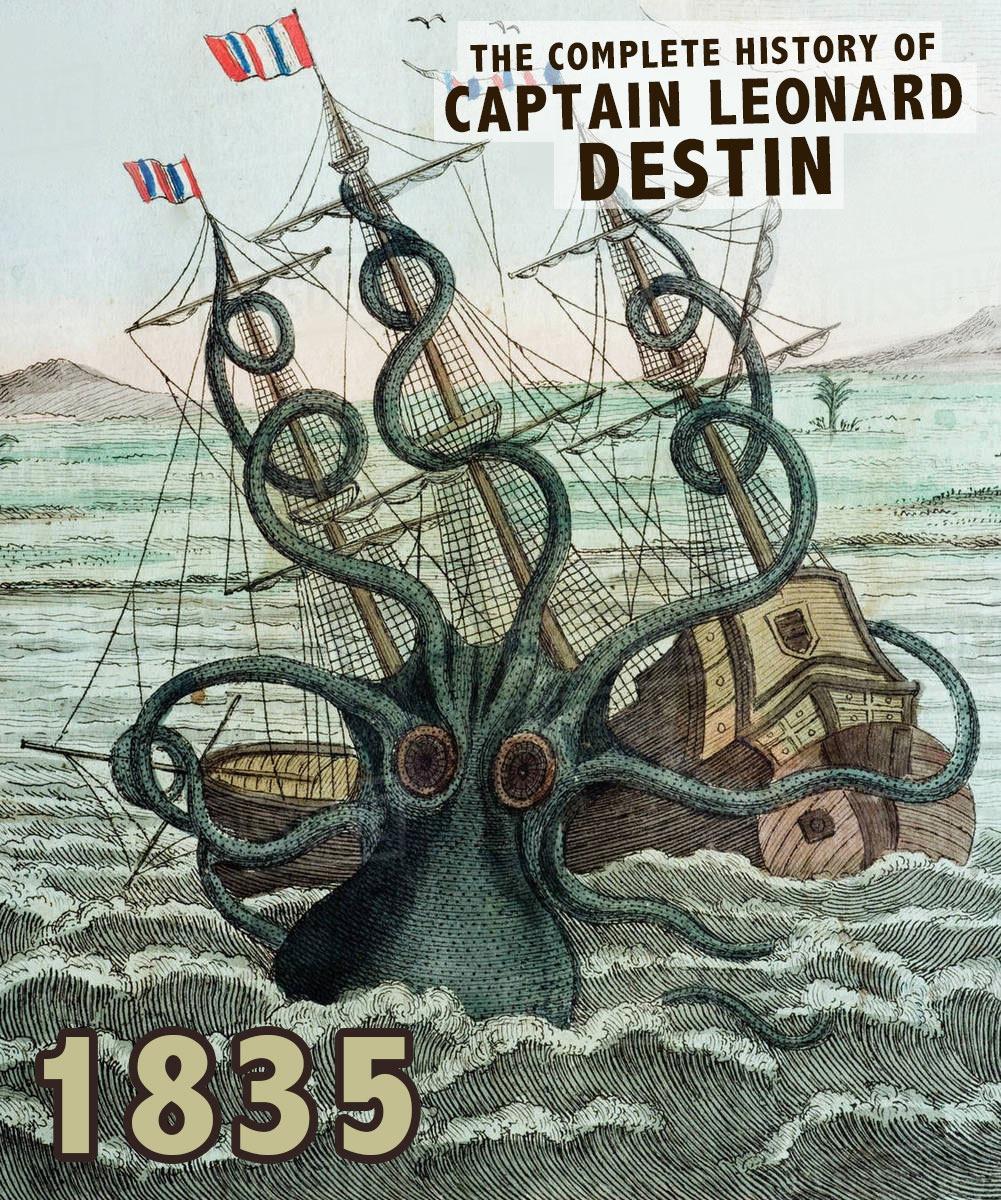 On September 15, 1835, the family got caught in a vicious hurricane off the Atlantic coast of central Florida along the Bermuda Triangle's West edge. It claimed the lives of both Leonard's father George, his older brother William and several other crew members. Miraculously enough, Leonard and his surviving brother Nathan did not drown but hung onto debris, which cast them to a barrier island off Florida's East Coast. Marooned there for about two months, they managed to survive and were rescued by a passing ship. Nathan quickly returned home to New London. Leonard, however, decided to travel to Key West and then on to New Orleans to serve as a crew member on a large fishing boat. Eventually, Leonard was able to become the Captain of his own boat and continued to fish around the Gulf of Mexico. He soon discovered the remote, isolated island-like peninsula at the western end of the Florida Panhandle east of Pensacola. He was dazzled by the gorgeous jewel-toned waters and snowy white beaches; however, he was astounded by the huge amount of fish located there. It was Heaven! He decided to build his own fish camp on the peninsula at present-day Moreno Point on the bayside but close to the open Gulf. Destin and his crew established a profitable business from giant Gulf harvests. They gathered them on Seine Boats that had heavily weighted nets that were thrown out to encircle and herd the schools of fish for capture. They were then placed in underwater pens and transported via schooners to sell in Pensacola. In 1851 Leonard Destin married Martha McCullum of South Carolina, and the couple moved to the camp, which he had established at Moreno Point. They built a New England styled cottage there to raise a family. Soon they would all grow up to be part of the family business.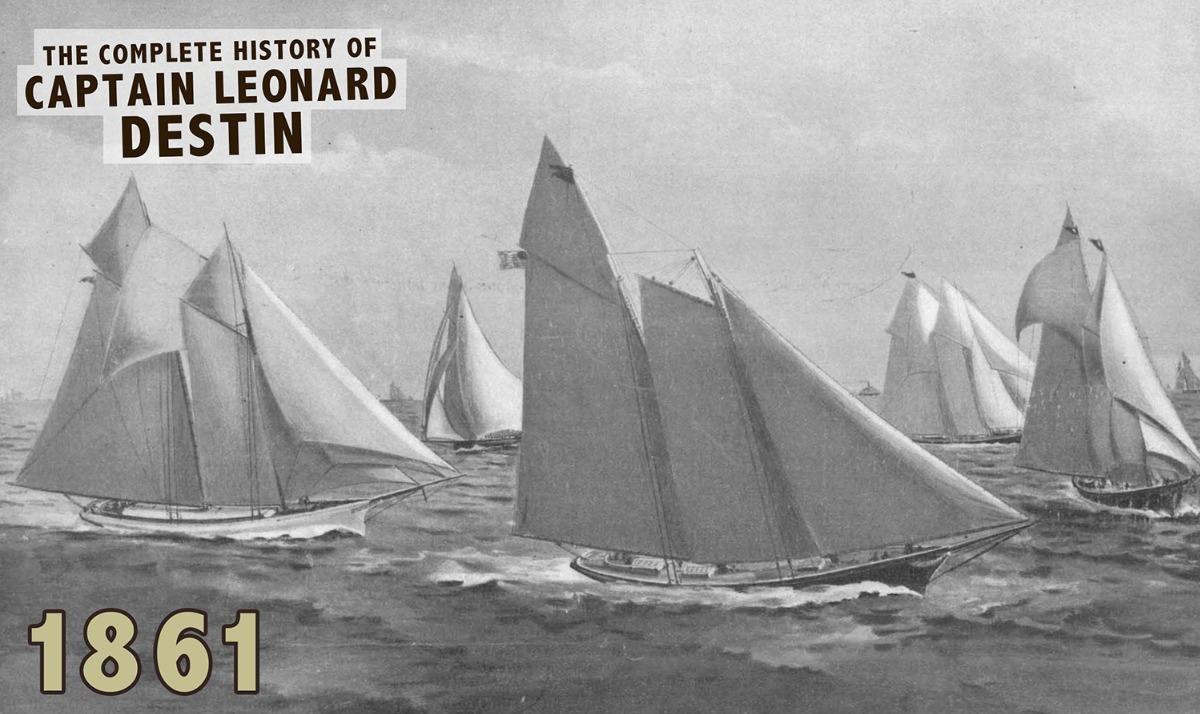 The fishing business was abruptly interrupted in 1861, when the Civil War broke out, and the Florida Panhandle fell under Confederate control. Union forces blockaded the coast but received supplies from sympathetic Floridians. Connecticut born Leonard Destin, was one of them and was arrested by the Confederates for being a Union sympathizer. He was taken to DeFuniak Springs to be tried for treason, and once sentenced, the penalty was death by hanging. However, Destin was fortunate enough to be a member of a fraternal order of Freemasons and as luck would have it, so was the judge who tried him. Therefore the judge did not sentence him to death but had him imprisoned in DeFuniak Springs until the war was over.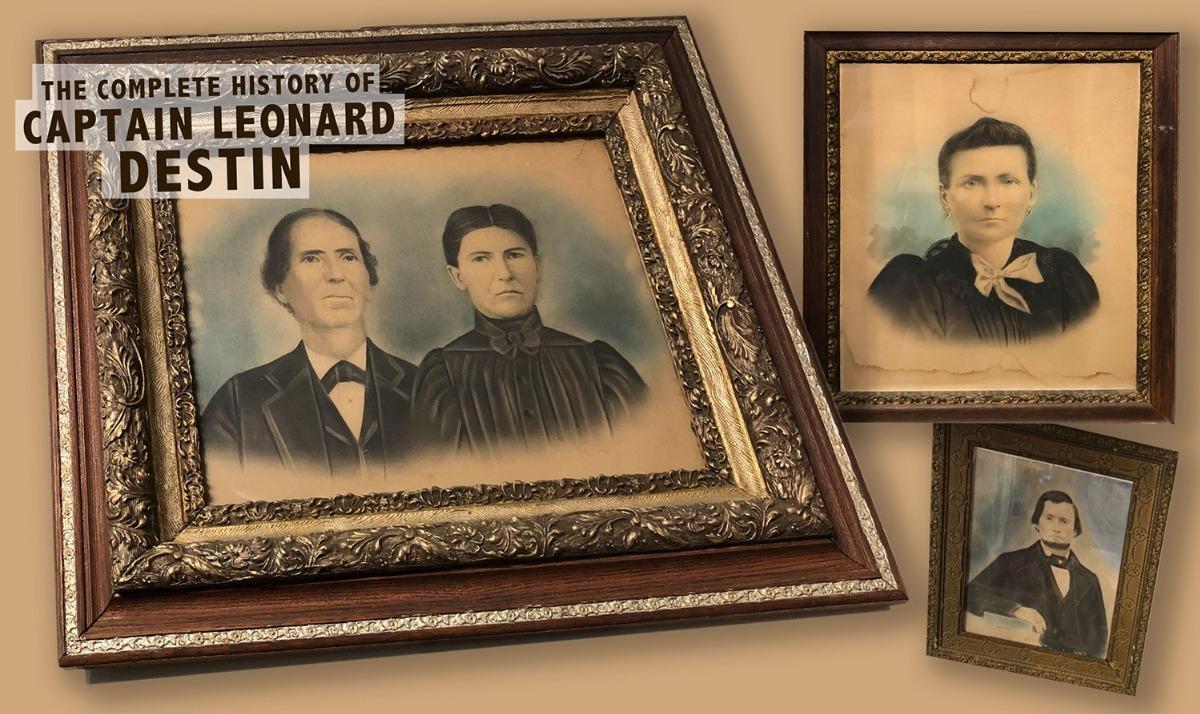 After the Civil War ended in 1865, Leonard returned to Moreno Point, and his fishing business continued to thrive. As word of Destin's success spread, more and more families started to move to the rapidly growing village. Over time the families intermarried, and a tight-knit community was formed. Another captain named Billy Marler went to work for Leonard Destin, and they became best friends. The fishing fleet was expanded to over 100 boats in the course of a few years. Leonard Destin passed away in the mid-1870s. After his death, Marler realized the tourist potential for this burgeoning operation and established fishing camps in the 1890s on the bay near Moreno Pointe. This started with a few rustic cottages on the water but gradually expanded as angling adventurers arrived in droves. The fishing village flourished, and in 1896 Marler established the first post office and became its founding postmaster. While he was filling out paperwork one day, he found that a name was required for the new post office. He named the village "Destin" after his best friend and employer. After all, it was Captain Destin's contributions toward fishing that originally made the area famous. Later (some say), it was Marler that described Destin as "The luckiest fishing village in the world." That certainly seems to be the case since today, Destin harbors the largest private charter fishing fleet in all of North America!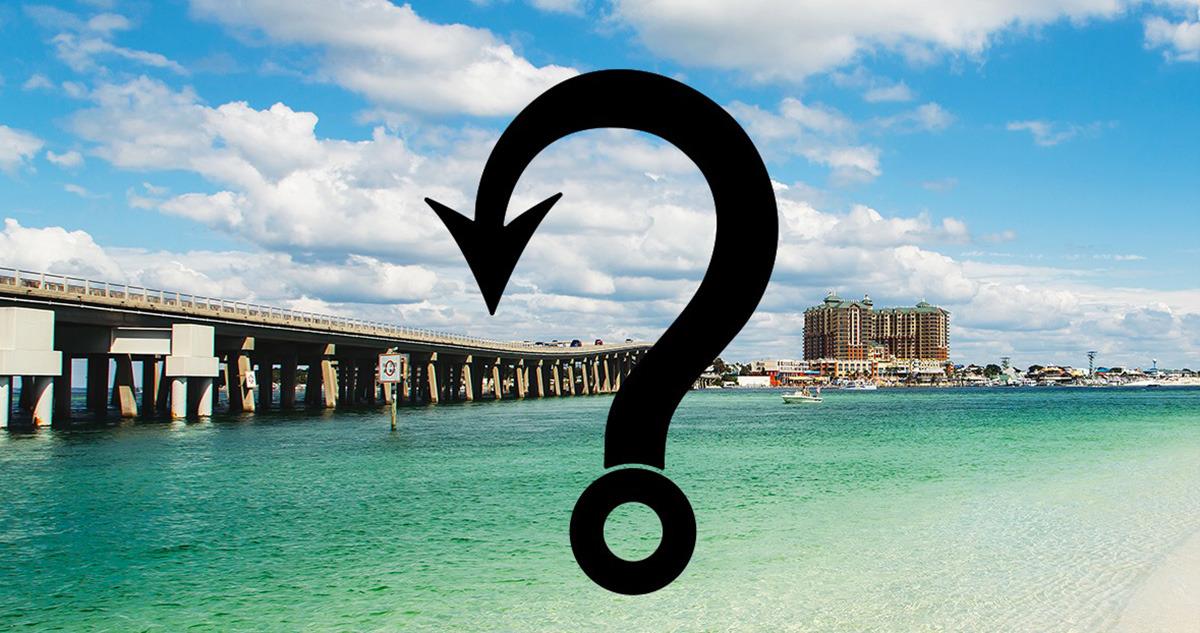 Destin and Marler family members live here today, and one of the best known is Dewey Destin. Captain Leonard Destin was his Great Great Grandfather. Dewey, his father, and grandfather used the original method of net fishing to harvest fish, which had been passed down from each generation. They did so at the same exact location that had been used by Captain Leonard Destin on the bayside of the present-day Destin Bridge. Part of these docks were expanded using piers from the old Destin Bridge built in the 1930s, which was torn down when a new bridge was completed. The huge harvests of fresh fish were sold commercially to local restaurants, and they also had a retail operation selling fresh seafood from their dock. Dewey Destin opened a bayfront restaurant right on these same docks, which proved to be a Godsend to his family since it was an immediate success. His extended family included "Uncle Billy" Marler, and they had opened one of the first restaurants in Destin back in the late 1950s called the Blue Room. In 2009 the restaurant site was converted to become the popular Dewey Destin's Harborside and included both families' members in its operation.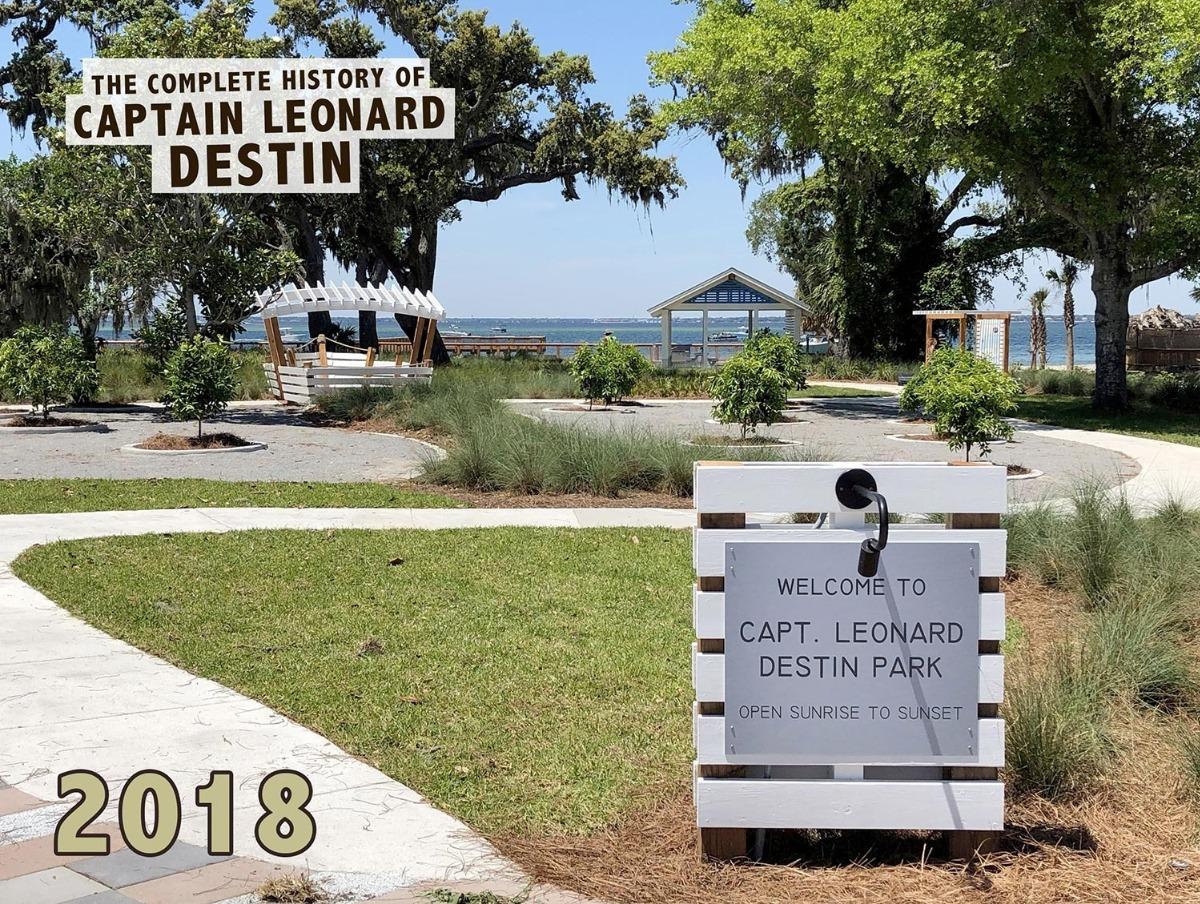 In 2018 The Leonard Destin Park was completed in the Captain's honor on a 3.43-acre site fronting part of the bay on Calhoun Avenue at Moreno Point, which was where his original homestead was located. This lovely park includes a dock with a kayak or paddleboard launch, a handicapped-accessible shore, a boardwalk, meandering walkways through Live Oak trees, a Fruit Tree Grove, a Heron Rookery with grass plantings, a large picnic pavilion, restrooms with showers, a historic replica of a Seine Net Fishing Boat and a playground along with a sparkling "Splash Pad" for kids.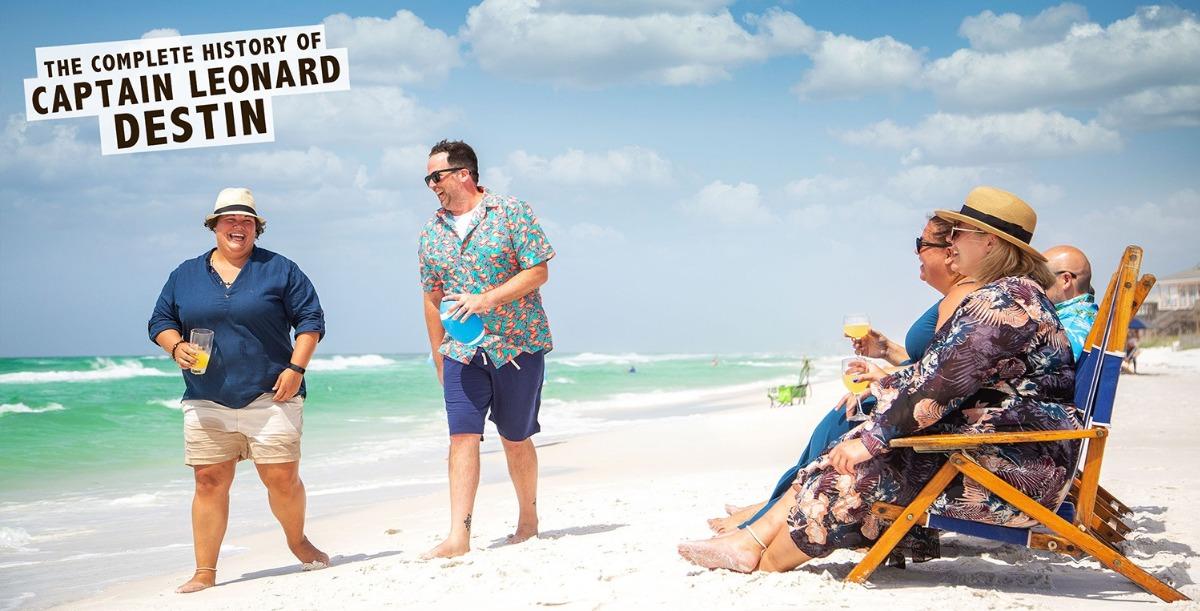 Now you know the rest of the story of this little town of Destin. The next time you visit us at Ocean Reef Resorts, take the family to tour the new bayfront park and enjoy some quality time here. We have many Destin vacation rentals nearby, and you'll want to visit our user-friendly website to find them. Enjoy some fresh fish and seafood while you're here too! Make sure you raise a glass to Leonard, a Connecticut Yankee, in the heart of the deep South, who made this town what it is today.