Posted on 9/30/2022
October is simply one of the best times of year to visit the Emerald Coast; trust us, that ain't no fish tale! In addition to the lower humidity and warm temps, it is also time for the annual Destin Fishing Rodeo. For over three-quarters of a century, anglers from around the world have gathered for 31 days of tournament fishing in Destin. It's an established yearly tradition. We've been providing vacation rentals to literally generations of fishermen and women since Ocean Reef Resorts was founded, way back in 1982. A lot has happened since then; this aquatic paradise has now been discovered by the rest of the nation and other countries as well. There is a less well-known reason Destin has long been called "The World's Luckiest Fishing Village" from its early origins; here is why.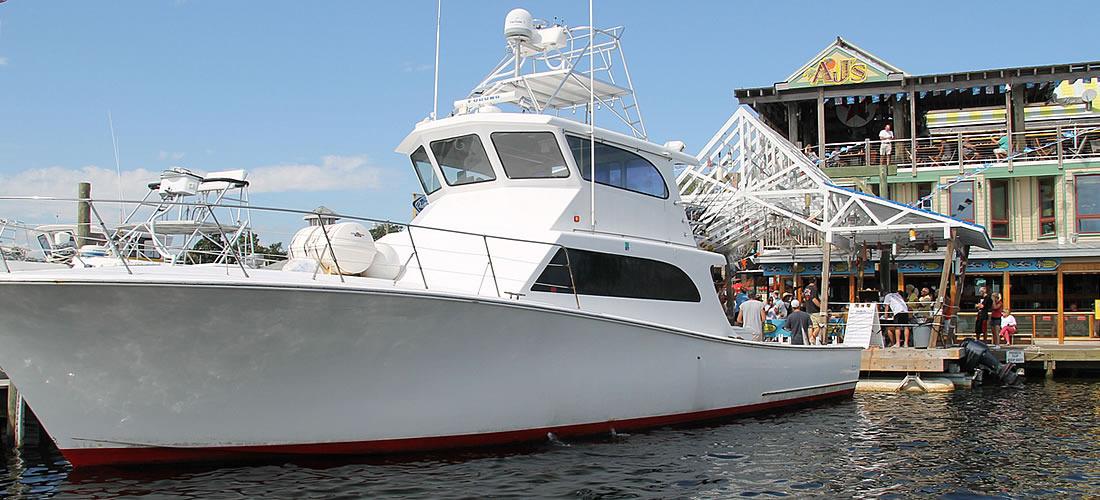 Fishing Rodeo Accommodations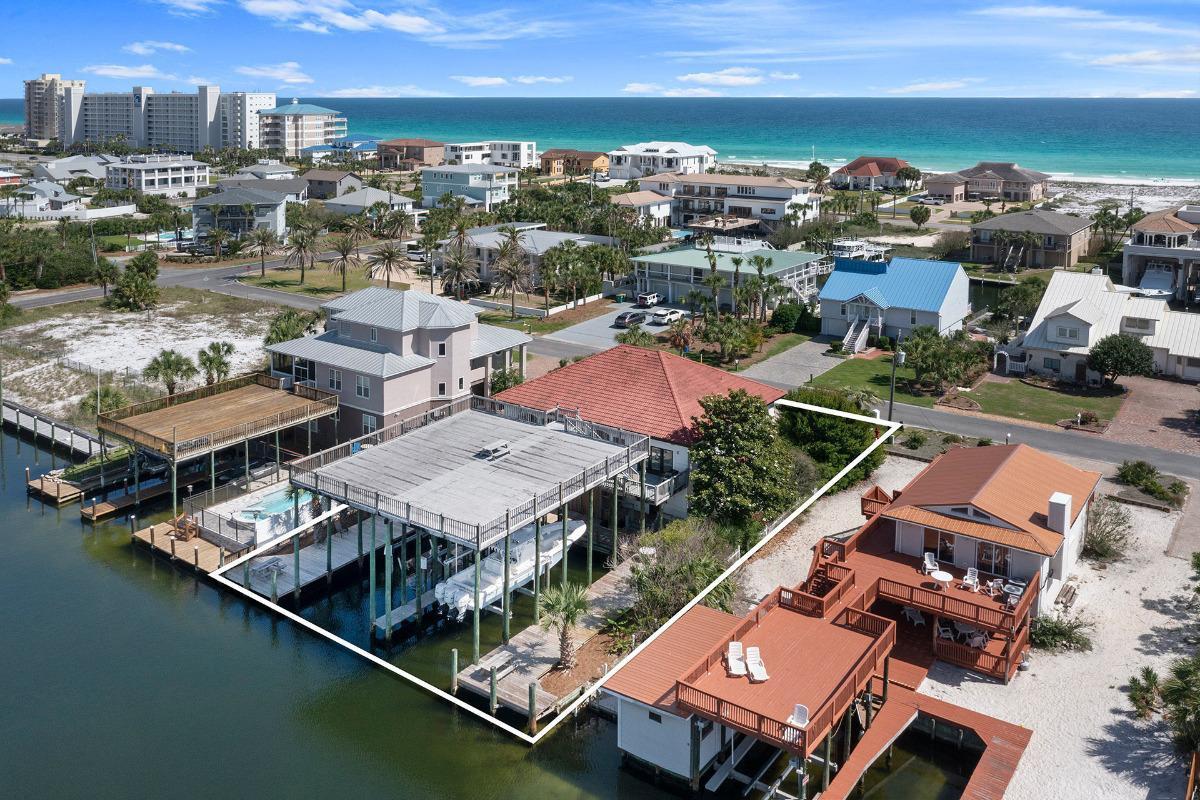 We are proud to announce that Ocean Reef Vacation Rentals & Real Estate is a sponsor of the 75th annual Destin Fishing Rodeo, taking place October 1st through the 31st. It's a good fit, as many angler visitors turn to us for accommodations at our fine Destin vacation rentals during this wonderful time of year.
There is a deep sea trench, several hundred miles long, which winds its way through the Gulf of Mexico. The tip is just about 20 miles due south of Destin. The near proximity of the 100-fathom curve offshore allows anglers here to have the fastest, closest access to deep sea fishing on the entire Gulf of Mexico. In no time at all, anglers can catch Amber Jack, Cobia, Grouper, King Mackerel, Mahi Mahi, Pompano, Red Fish, Sea Trout, Snapper, Spanish Mackerel, Scamp, Shark, Tarpon, and Trigger Fish. Trophy fish include classic Swordfish, Blue Fan-finned Sailfish, giant Mako Sharks, and cobalt-colored Blue Marlin. If that wasn't enough, Choctawhatchee Bay, just north, extends as much as five miles across from the mainland, making Destin resemble an offshore island. The bay features a wealth of natural abundance in the form of Bass, Redfish, Bluefish, Croaker, Flounder, Sheepshead, Speckled Trout, and White Trout, to name a few. Choctawhatchee Bay is also one of the cleanest bodies of water in the nation, according to government reports, and also offers a great harvest of delicious Blue Point Crab and tasty Bay Shrimp.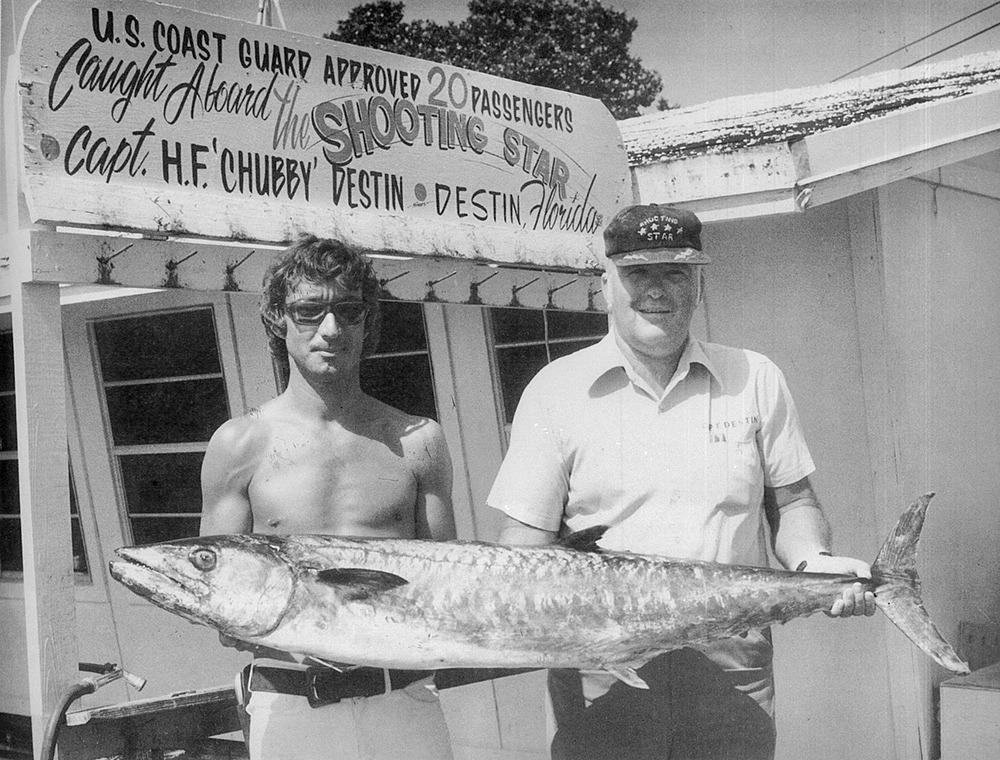 Now here's the bit for you history buffs. Captain Leonard Destin, for whom this town was named, took full advantage of this fantastic angler location way back in the mid-1800s. His business expanded significantly in 1880 with the arrival of legendary Captain Billy Marler, who helped grow a bountiful fishing fleet up to 100 boats, and started to do charter excursions for adventurous tourists. By the roaring 1920s, Destin became known as "The Bill Fish Capital of the Gulf of Mexico"despite the fact that there was no electricity or phone service here at that time. (Electricity was not established in Destin until 1947, and phones didn't arrive until 1952!) Today Destin has the largest private charter fishing fleet not only in the state of Florida but on the entire Gulf of Mexico.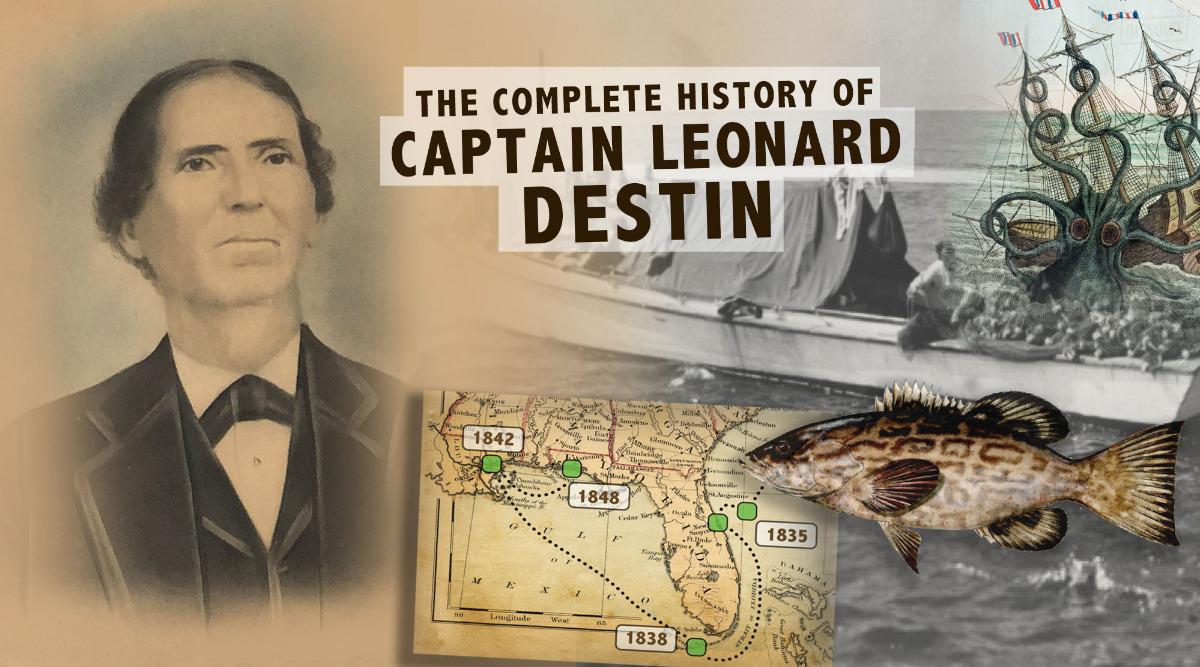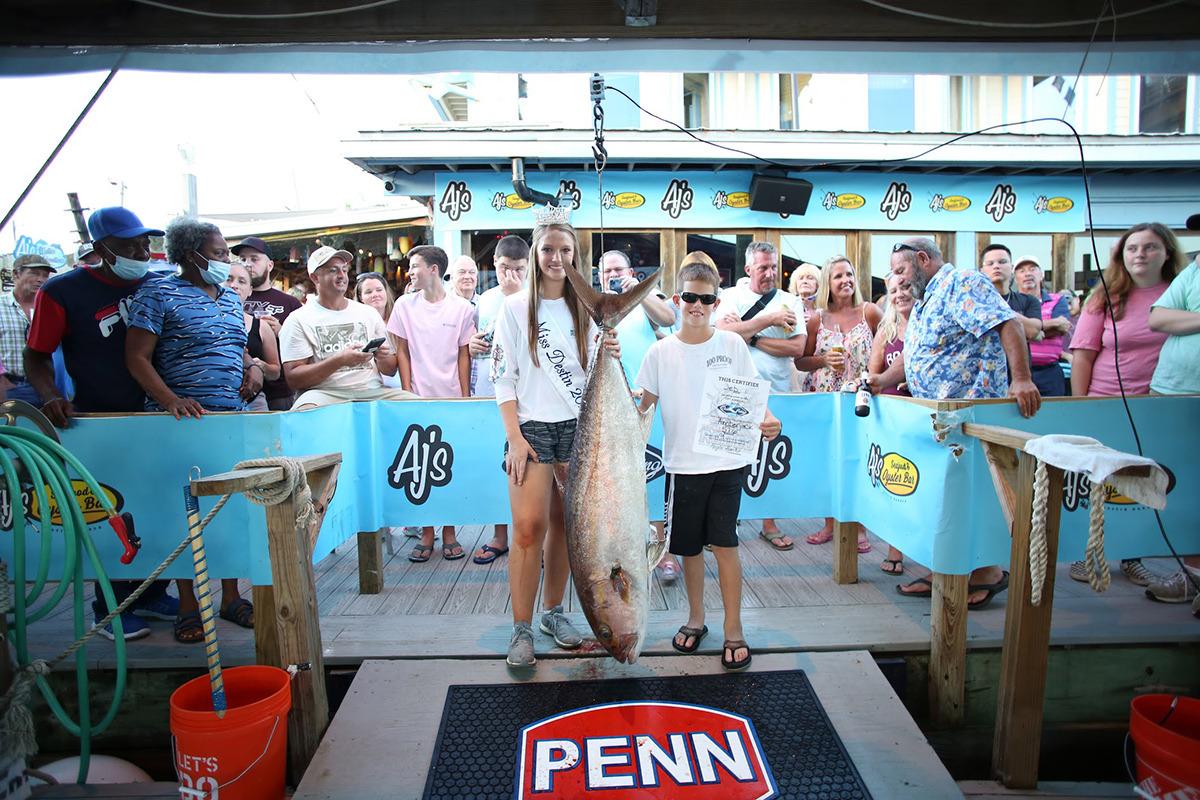 Open to everyone of all ages, with winners recognized in varying divisions, participation in the Destin Fishing Rodeo only requires you to pay a small fee (Good for the entire month of October!). Registration is done by vessel, so anglers fishing on charter boats pay no additional fees. Shore fishermen can participate by just bringing their catch to the weigh-in. Remember: it only takes one momentous catch to become a daily winner (or maybe even the rodeo champion!) Our location offers a rich fishing environment, and common catches include Grouper, Amberjack, Mahi Mahi, Pompano, Cobia, and Snapper. The rodeo also reels in some monster trophy fish like Swordfish, Sailfish, and Blue Marlin. Weigh-ins are free and open to the public.
Featured Deep Sea Fishing Charter: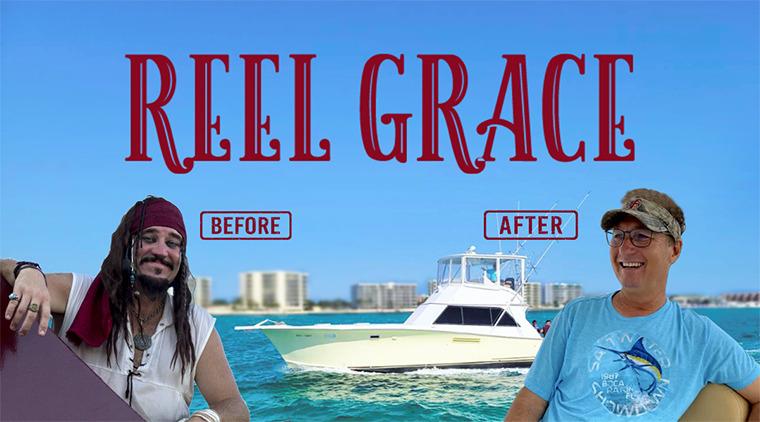 Each evening, incredible Gulf fish are unloaded and weighed on the harbor near AJ's. This is true family-friendly activity. Hear all about the adventures reeling in these fish from the anglers themselves. Witness these stunning fish as they are offloaded and weighed and the daily leaderboard is updated. It is a lively, fun scene that shouldn't be missed!
Beyond the nightly weigh-ins, there are a number of events surrounding the Destin Fishing Rodeo each year:
On the first Sunday, join the Destin 5K Rodeo Run as runners wind through beautiful historic Destin neighborhoods.
Revel in the Annual Destin Seafood Festival. Held the second weekend along the harbor, the festival is open to the public, and admission is free.
Bring your littles out on that second weekend in October as well to AJ's Seafood and Oyster Bar for the outdoor Kids Fall Movie Festival.

Celebrate Halloween on the Harbor. Soak in the spooky fun and be a part of the largest Halloween party in Destin!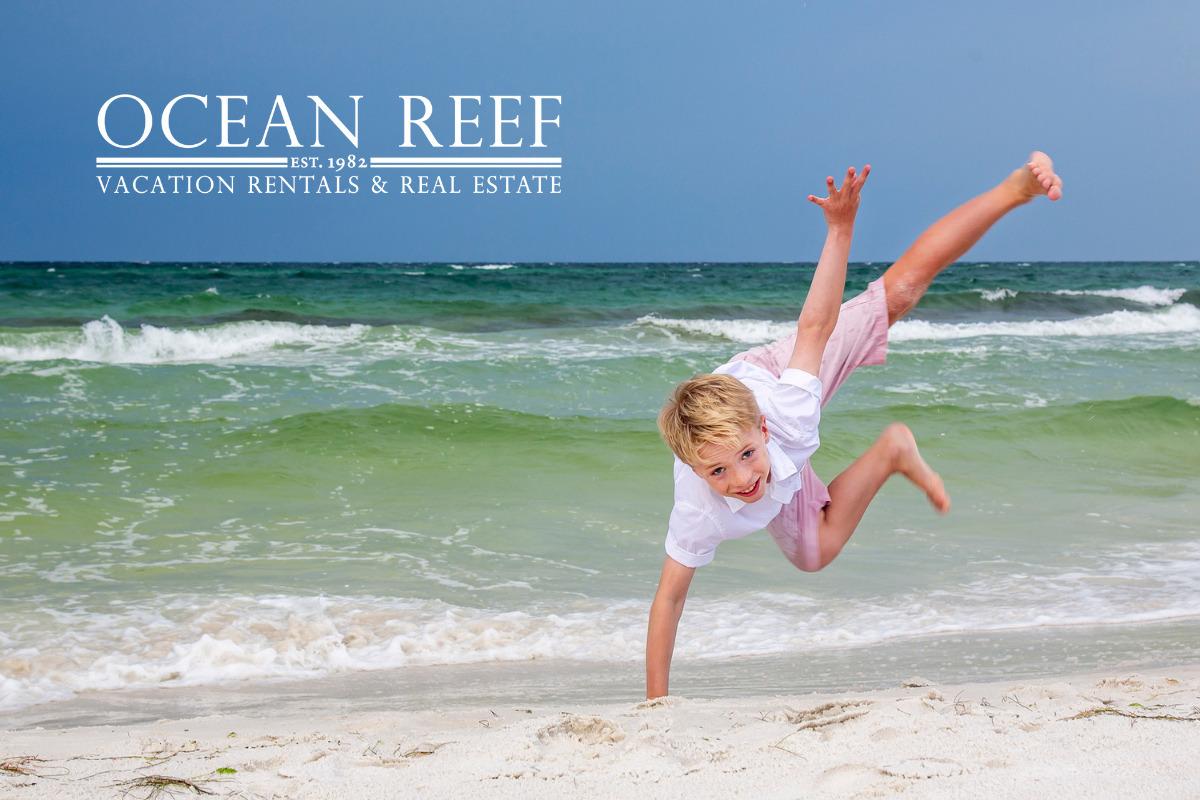 Hooked yet? Well, there's still time to make reservations for October! Whether you are an avid angler or just looking to soak in some Florida sunshine, this is an ideal time of the year to enjoy the Emerald Coast. Ocean Reef Vacation Rentals & Real Estate is proud to again be the official accommodations sponsor of the Destin Fishing Rodeo. We still have many vacation rentals available nearby in Downtown Destin and on Holiday Isle.
Visitors staying in the area for the Destin Fishing Rodeo may be eligible for 15% off accommodations offered by Ocean Reef Vacation Rentals & Real Estate. Simply use our promo code: RODEO or call us at 800-782-8736 for more information. We look forward to hearing from you!