Posted on 7/26/2022
Operation installation complete!

This summer, nine new underwater sculptures were added to the Underwater Museum of Art (UMA), found about a mile off the coast of Grayton Beach State Park. As the first underwater sculpture garden in the United States, UMA is a one-of-a-kind display of art and creativity. Located nearly 60 feet below sea level in the Gulf of Mexico, the garden is only accessible as a dive location. UMA currently boasts over 30 incredible sculpture exhibits.
The museum was created through a partnership between the Cultural Arts Alliance of Walton County (CAA), the South Walton Artificial Reef Association (SWARA), and Visit South Walton. Through their efforts, the UMA has been able to combine art, education, and ecosystems in a unique way that conserves marine habitats and educates the public. It was even named one of the 100 World's Greatest Places by TIME magazine in 2018.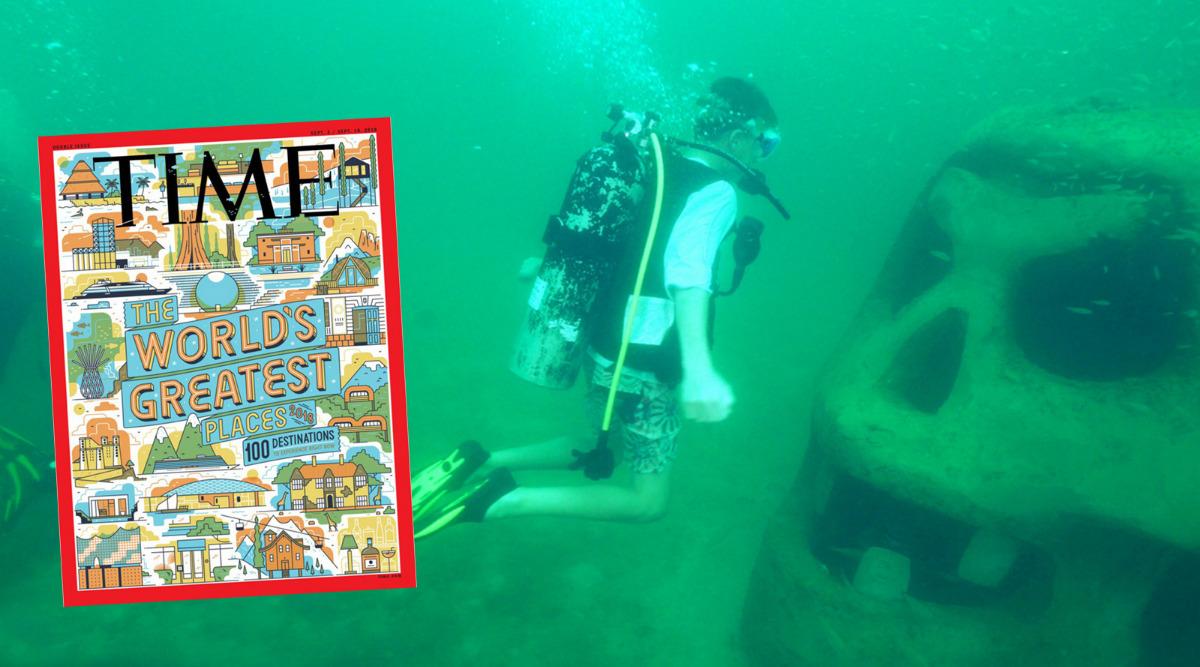 Every year, the CAA and SWARA select a variety of sculpture designs from artists around the world to be added to the underwater museum. These sculptures not only show off the amazing talent of artists worldwide, but also provide an ecological role for marine life. Each sculpture serves as an artificial reef, attracting fish, promoting biodiversity, and supporting the growth of marine life.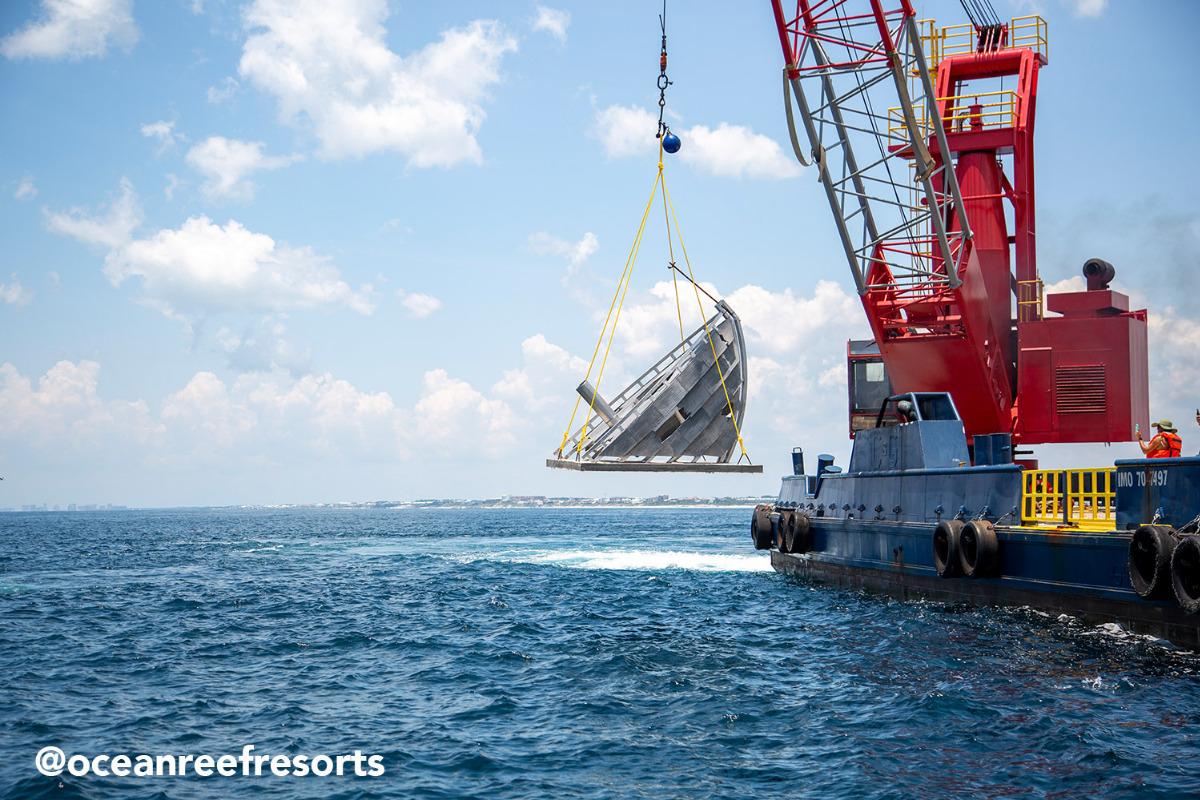 The fourth and most recent installation occurred on June 21st, and several onlookers to include artists, project partners, and sponsors, watched with excitement as the sculptures were lowered into the water. The sea conditions and sunny weather made this the perfect day to place these new pieces in their new underwater home. The installation was made possible with the SWARA and CAA deployment partner, Walter Marine/The Reefmaker, which designs, produces, and deploys artificial reefs. The sculptures were installed under SWARA's existing USACOA and FDEP permitted artificial reef project.
During this deployment, nine new underwater sculptures were added to the underwater garden. These include: Currents and Tafoni by Joe Adams (Ventura, CA), Pirate Shipwreck by Sean Coffey (Pittsburgh, PA), Bloom Baby Bloom by Brit Deslonde (Santa Rosa Beach, FL), The Seed and The Sea by Davide Galbiati (Valreas, France), Fibonacci Conchousness by Anthony Heinz May (Eugene, OR), New Homes by Janetta Napp (Honolulu, HI), Arc of Nexus by Tina Piracci (Richmond, CA), We All Live Here by Marisol Rendón (San Diego, CA), and Common Chord by Vince Tatum (Santa Rosa Beach, FL).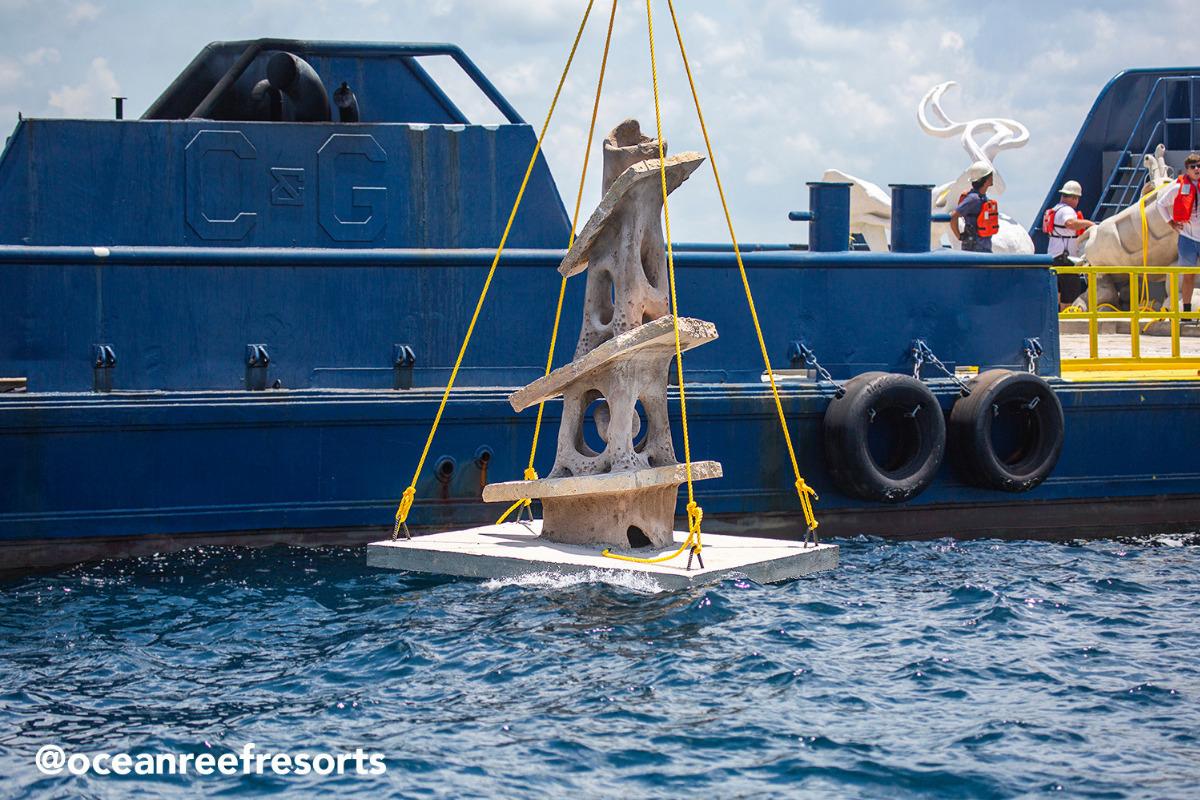 Joe Adams' Currents and Tafoni sculpture is made of limestone in the shape of a shell-like vortex with shelves that create a space for coral to live and grow. The sculpture's concept of flowing movement acts in harmony with the movement of water and marine life.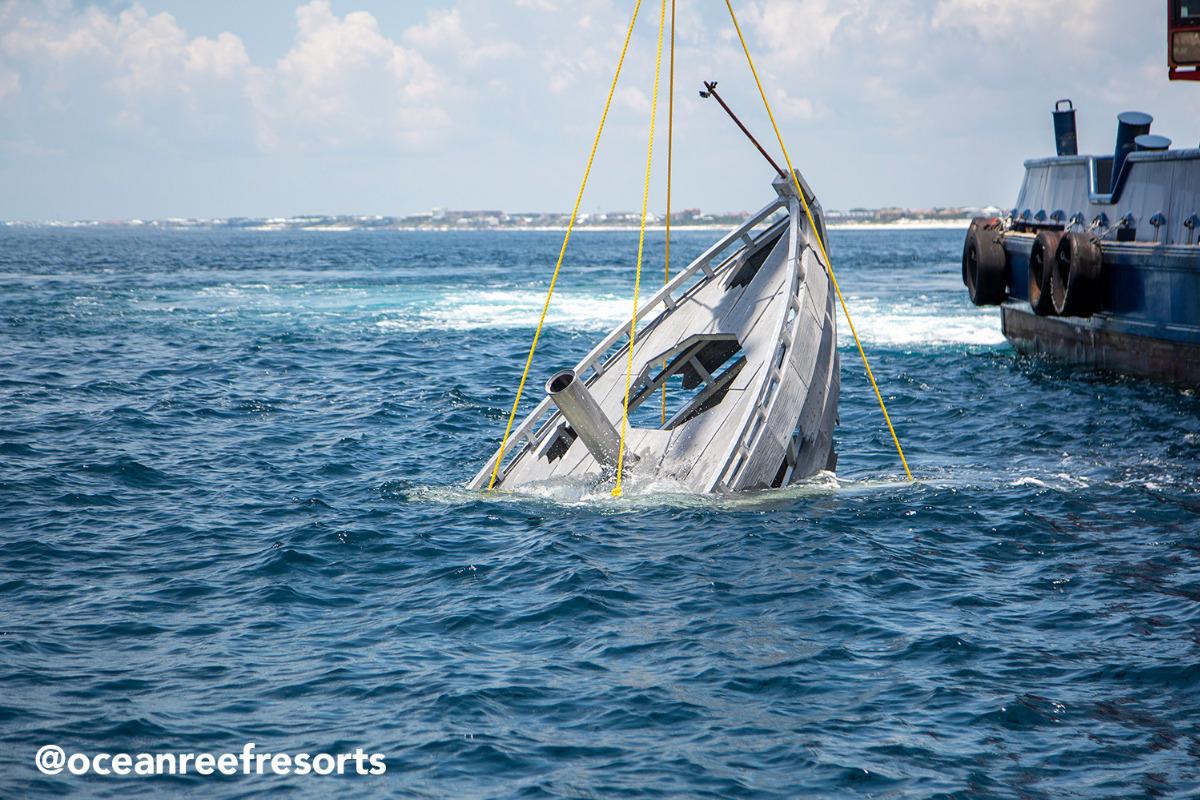 Sean Coffey's Pirate Shipwreck is a sculpture constructed of concrete and aluminum formed into the shape of a sunken pirate ship. Fish and other marine life will be able to use the structure as a habitat.
Brit Deslonde's Bloom Baby Bloom is a piece with a smooth, graceful, and flowing form that embodies the feeling and emotion associated with diving experiences. Like the other statues in this garden, this one will also create a welcoming home to coral, fish, and other sea creatures.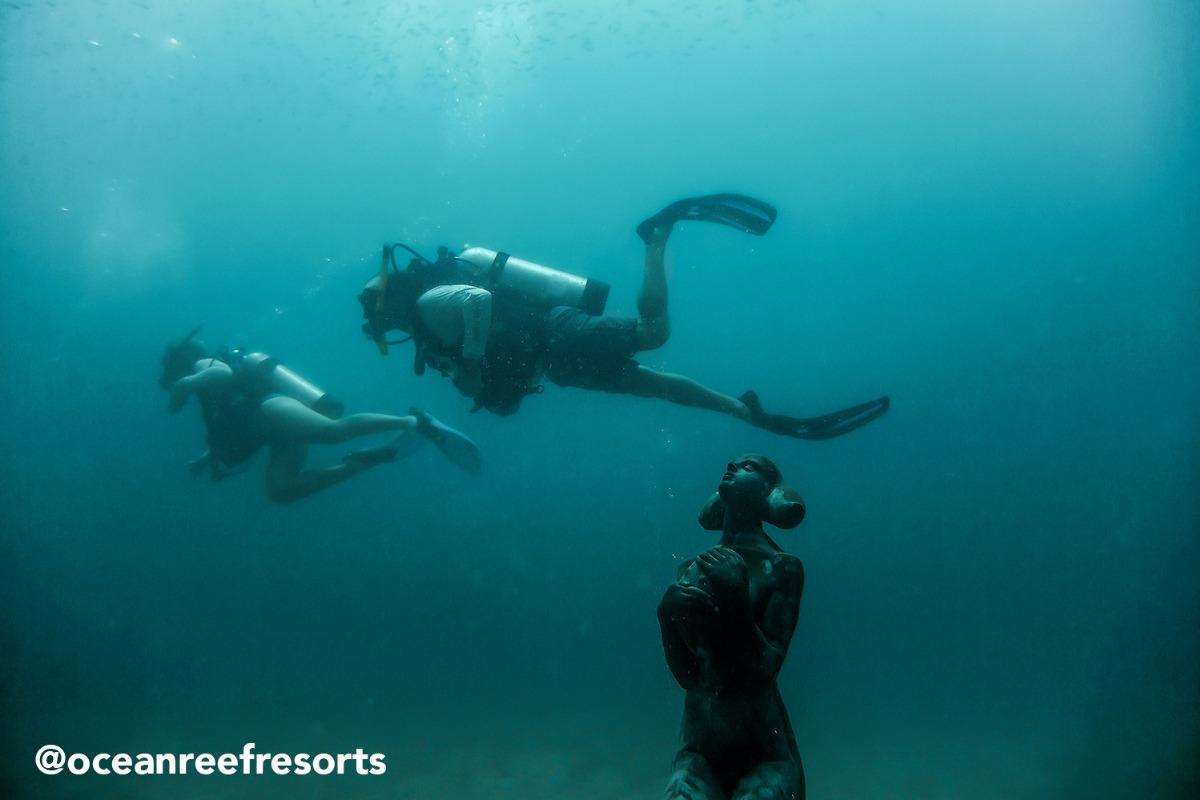 Davide Galbiati's Seed and the Sea emphasizes the importance of the tiny seed in nature, which represents the beginning and transmission of life. As part of this artificial reef, it will provide a place of protection for new life to grow.
Anthony Heinz May's Fibonacci Conchuousness is a conch shell made of concrete and symbolizes the precarious relationship between humans and nature. It has special meaning to the Florida Panhandle, touching on the history of harvesting and now illegal removal of conches in the area.
Janetta Napp's New Homes is a cement, abstract sculpture comprised of three panels with several six-inch holes. One hole lines up in each of the panels, allowing divers to see all the way through the statue.
Tina Piracci's Arc of Nexus is created in the shape of steps and a doorway, serving as a portal between realms. Its sister sculpture is located in St. Petersburg, so this underwater doorway serves as an imaginary portal to its counterpart.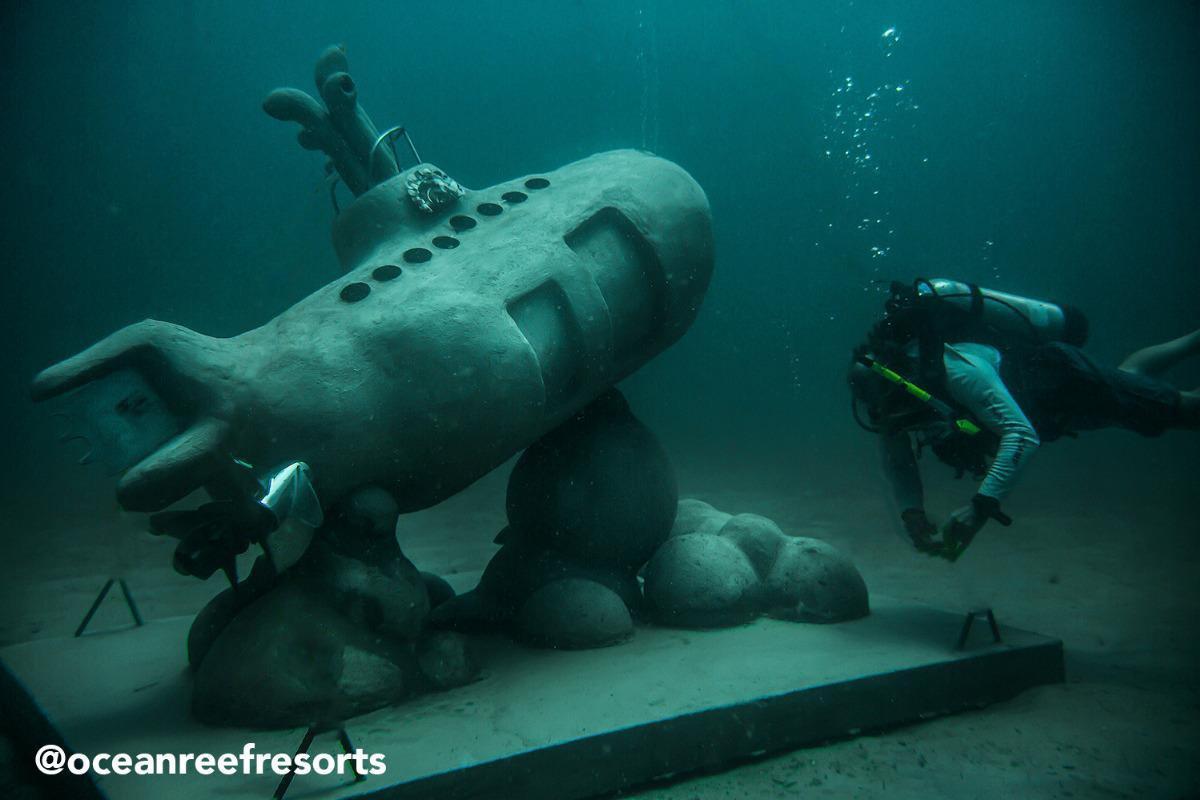 Marisol Rendón's We All Live Here is an underwater submarine made from stainless steel and concrete. The hollow sculpture keeps turtle ingress and egress points in mind and allows for the interaction of other sea creatures as well.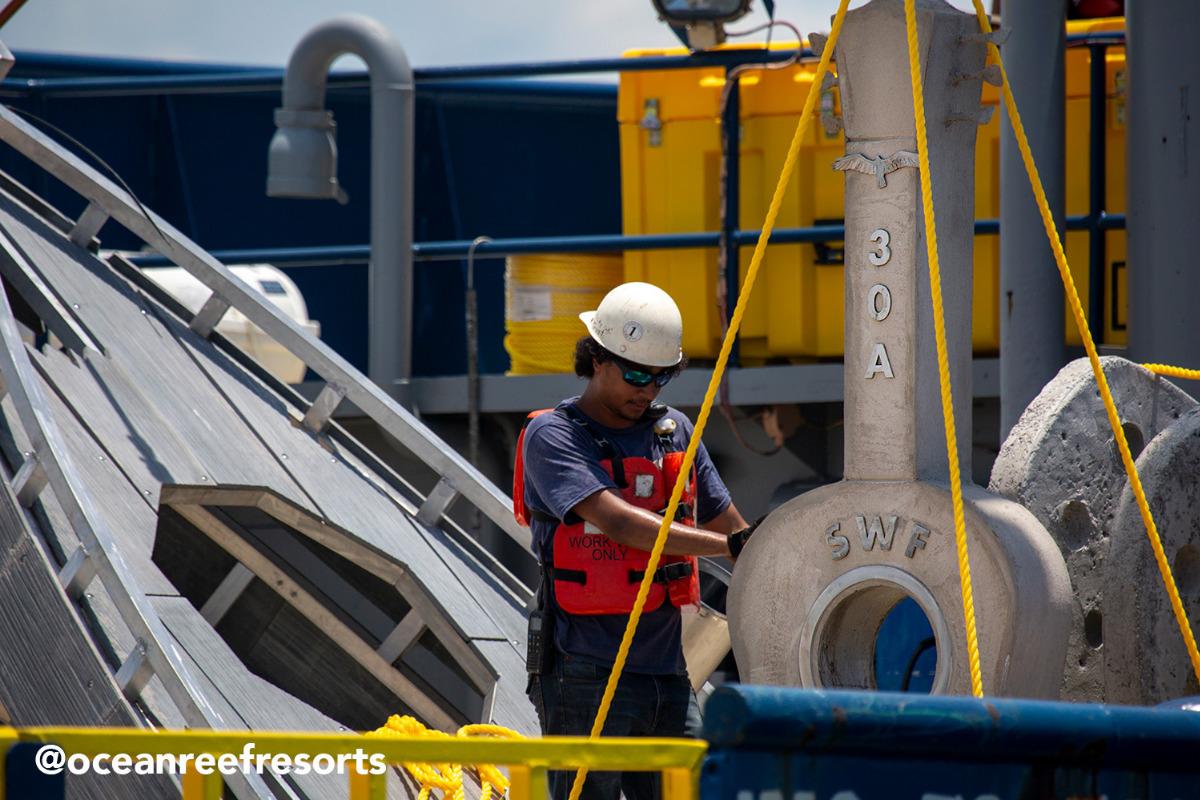 Vince Tatum's Common Chord is an upright guitar, with a nod to this special paradise. Music and nature are key parts of the South Walton culture, and this statue is a celebration of those two local loves. The guitar was designed with marine life in mind.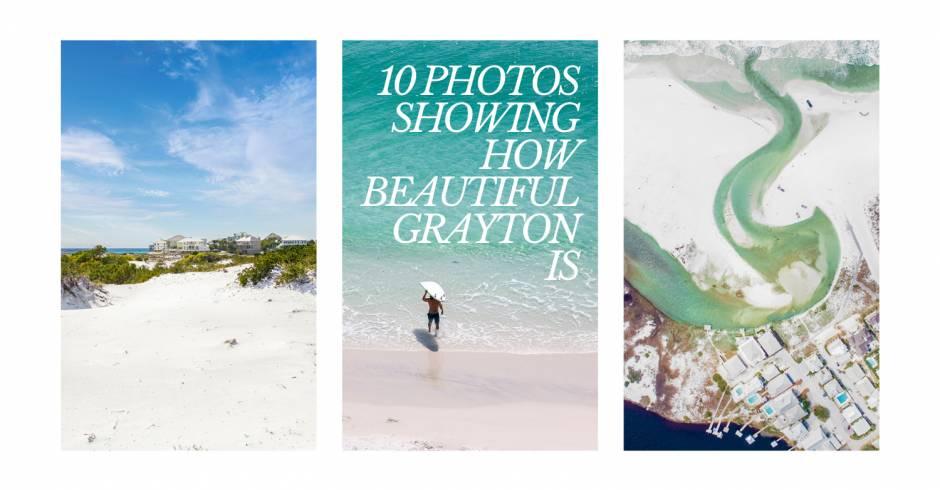 These amazing statures join many others, including a honeycomb, seahorses, genie lamp, saguaro cactus, diamond ring, octopus, and more. To explore these unique pieces of art, you will need to take a dive boat to N 30°18.754 / W 86°09.521, located off the coast of Grayton Beach. When visiting, be sure to anchor your boat near the Super Reef Anchor point.
If you're an artist and would like to contribute to this amazing underwater sculpture garden, visit www.umafl.org to submit a pre-application form ahead of the Artist Call later this year. Not an artist, but still want to show support? You can support the UMA as a project partner, sculpture sponsor, or friend of UMA with your donations. Custom donations of any amount are also welcomed!