Posted on 3/12/2015
Many of our Ocean Reef Resorts guests have a beloved four-legged member of the family and require accommodations that are "pet friendly". If you are unable to find a pet friendly vacation rental it means you may have the added expense of paying for a kennel or asking a trusted friend to take care of them. Either way they will miss you while you are away and after all, who wants to leave your pampered pooch apart from you while away on an extended vacation? Ocean Reef Resorts has almost fifty wonderful pet friendly vacation rental properties from Destin all the way down to the end of Scenic 30A in South Walton, so you have come to the right place for you and your pet!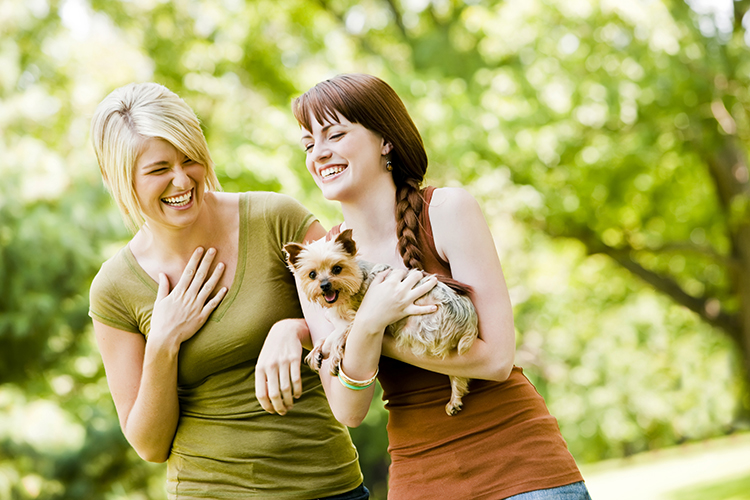 Besides our pet friendly accommodations, you will be happy to know that the Emerald Coast also has delightful dog diversions available. There are Dog Parks in the area where they can have some fun and exercise with their fellow canines. There are even a few popular pet friendly restaurants that will cater to your favorite pooch. If you are planning a stay in the Destin be sure visit the local dog park. This park was founded through a cooperative effort between a dedicated group of local dog loving volunteers and the City of Destin itself. The Destin Dog Park opened three years ago and has been a big hit since it encompasses three acres of property for a green grassy fenced-in canine retreat. It is located at 4100 Indian Bayou Trail at the northwest corner intersection of the rotary on Commons Boulevard West. This is just east of Airport Road and north of Highway 98 near the City Hall. Lush Bermuda grass provides lots of open space where they can play and frolic around to their heart's content. Oak trees and pines around the perimeter provide needed shade on a hot summer day. Various watering stations are available for both dogs and their human companions. Benches are located throughout the park so you may relax with other dog lovers and get to know each other while watching your pets run about and play. Waste receptacles are conveniently available for making "deposits." The Destin Dog Park is open every day from dawn until sunset except on Tuesdays when it opens at 10:00 AM due to a once per week early morning maintenance. Dogs are free to roam unleashed in the fenced-in area but of course must be kept on a leash until released within the park. There are specific areas for large dogs over thirty pounds in size as well as small dogs under this weight. No food, dog treats, beverages or smoking is allowed in the park and small children must be supervised at all times. More information may be obtained by calling 850.837.4242. Entry to the park is free of charge but donations are requested to help maintain this small wonderful world for dogs.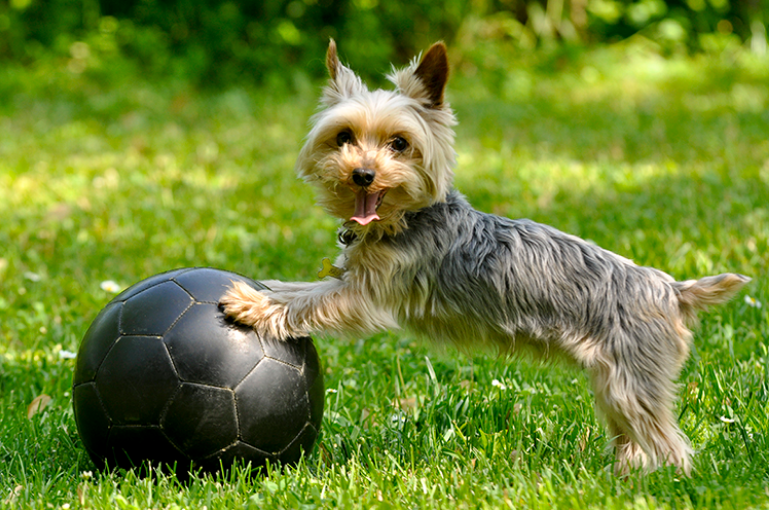 If you are staying at one of our numerous pet friendly properties in Miramar Beach or along Scenic 30A in South Walton you should check out a dog park called Alaqua Unleashed. This is located in Santa Rosa Beach at 342 J D Miller Road just one block west of the Route 331 and Highway 98 intersection. It was founded back in 2002 with a mission "to establish a fenced in off leash dog park where well behaved canine citizens can exercise in a clean, safe environment without endangering or annoying people, property or wild life." Private fund raising secured enough money to buy two acres of land that was cleared and fenced to create this new dog park, which operated in a joint venture with Walton County. The highly respected non-profit Alaqua Animal Refuge organization in Freeport, Florida took sponsorship in 2011 with on-going plans to expand the park to include a total of eighteen acres. This organization recently received top ratings among national non-profit groups and was named The Best Dog Park on the Emerald Coast. Future plans include additional landscaping, a sheltered seating area, restroom facilities and a hiking trail with a special water feature. This park is divided into three separate areas for large, small and senior or handicapped dogs. It is open weekdays from sunrise until sunset. Hours are noon until 5:00 pm on weekends. There is running water available but you may bring your own bowl so they can lap it up. Seating is situated for everyone around the park to enjoy watching your dog at play. The Alaqua Animal Refuge also offers adoption services, pet recreational activities and programs focused on animal behavior through volunteer dog trainers. Laurie Hood, the founder of this charitable organization received an esteemed "Daily Point of Light Award" from former President George H.W. Bush in 2014 for her humane contributions for animals. Further information may be obtained at alaquaanimalrefuge.org and information on dog training can be found by calling 404.307.7105.

Besides these dog parks it should be mentioned that all Florida State Parks allow the entry of leashed pets in specific designated areas for exploring and sniffing. These include Henderson Beach in Destin, Topsail in Miramar Beach, Grayton Beach State Park off Scenic 30A and Deer Lake near Seacrest. You will also be happy to know that Destin has quite a few Dog Friendly restaurants. These include Hammerheads; Dewey Destin Seafood; Joe's Crab Shack and Jim n Nick's BBQ; Camille's, Harry T's as well as Hartell's Diner and The Village Door. Hammerheads and Jim n Nick's provides ice water for your pooch automatically. Harry T's does as well and also provides dog biscuits. Also for a special treat check out Bruster's Real Ice Cream on the Emerald Coast Parkway just east of Destin Commons. With your own order they will give your pampered pet a free ice cream sundae as well but with crumbled dog treats on top!

Now it's time to make vacation plans for the entire family. You may search our multitude of Pet Friendly vacation rentals here on our user friendly website. It is our pleasure at Ocean Reef Resorts to provide distinctive wonderful accommodations for ALL the beloved members of your family during your stay with us.