Posted on 5/26/2023
Destin and Fort Walton Beach, both situated along the sugary shoreline of Northwest Florida's Emerald Coast, have unique characteristics that set them apart. Separated by a 7.5-mile stretch of crystal white sand on the undeveloped part of Okaloosa Island, which is part of the National Seashore, each location offers a distinct beach experience, activities, and accommodations. Let's dive into a bit about each.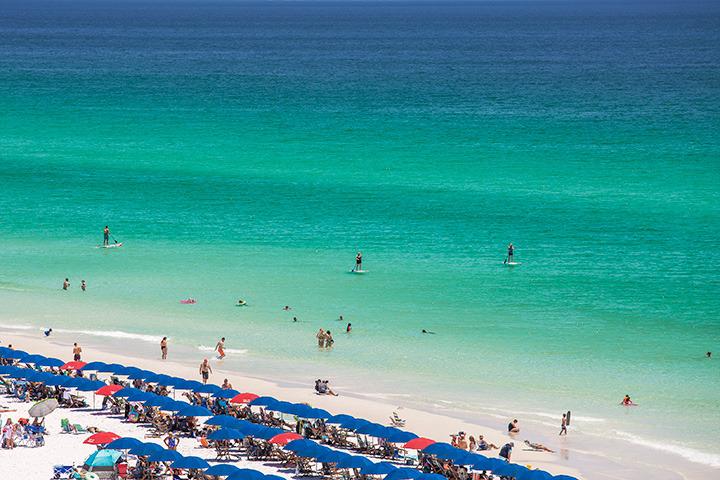 Destin: The beaches here are slightly more dynamic and less sparsely populated, beginning at the Destin Jetties, continuing along Holiday Isle, and into Crystal Beach, with Miramar Beach seamlessly attached to it, heading east. The area features a diverse mix of beach mansions, low-rise and high-rise condos of various sizes, and public park areas. Destin's beach provides an array of experiences, from bustling areas filled with amenities to quieter, more secluded spots. It's a great place to watch Fourth of July fireworks or stargaze, as well as engage in various beach activities such as sunbathing, swimming, and beach sports. Notable public beach parks in the area include Henderson Beach State Park, known for its pristine shoreline and natural dunes, and James Lee Beach, which offers amenities like pavilions, restrooms, and a playground.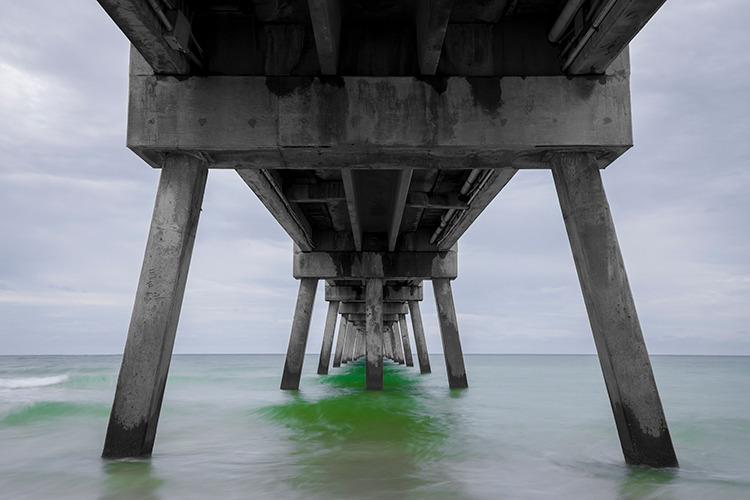 Fort Walton Beach: Okaloosa Island, considered Fort Walton Beach's beach, has two distinct sides separated by the Okaloosa Island Fishing Pier and Boardwalk in the middle. The Island Pier and Boardwalk serve as the activity center of the beach area, offering shopping, dining, and entertainment options. The west side of the island is home to numerous hotels and vacation homes, providing direct beach access and stunning views of the Emerald Coast shoreline. Along Santa Rosa Blvd, numbered access points with parking, restrooms, and picnic areas can be found between the condos and hotels. Some of these access points feature boardwalk lookouts and covered areas leading to the beachfront. The east side of the island offers a more natural setting with fewer structures, dunes, and wide-open spaces.
Destin: Renowned for housing the nation's largest private fishing charter fleet, offers a wide variety of activities. A highlight is the iconic Crab Island, an underwater sandbar where visitors can enjoy waist-deep waters, floating vendors, and live music. Beyond this, there are options for snorkeling, scuba diving, dolphin cruises, sunset excursions, and pirate boat rides, many of which originate from the scenic Harborwalk Village near the Destin Bridge. For those preferring land-based activities, Destin presents water sports, family amusement parks like Big Kahuna's Water and Adventure Park and The Track Family Fun Park, and shopping centers like Destin Commons, ensuring a diverse entertainment experience for all ages.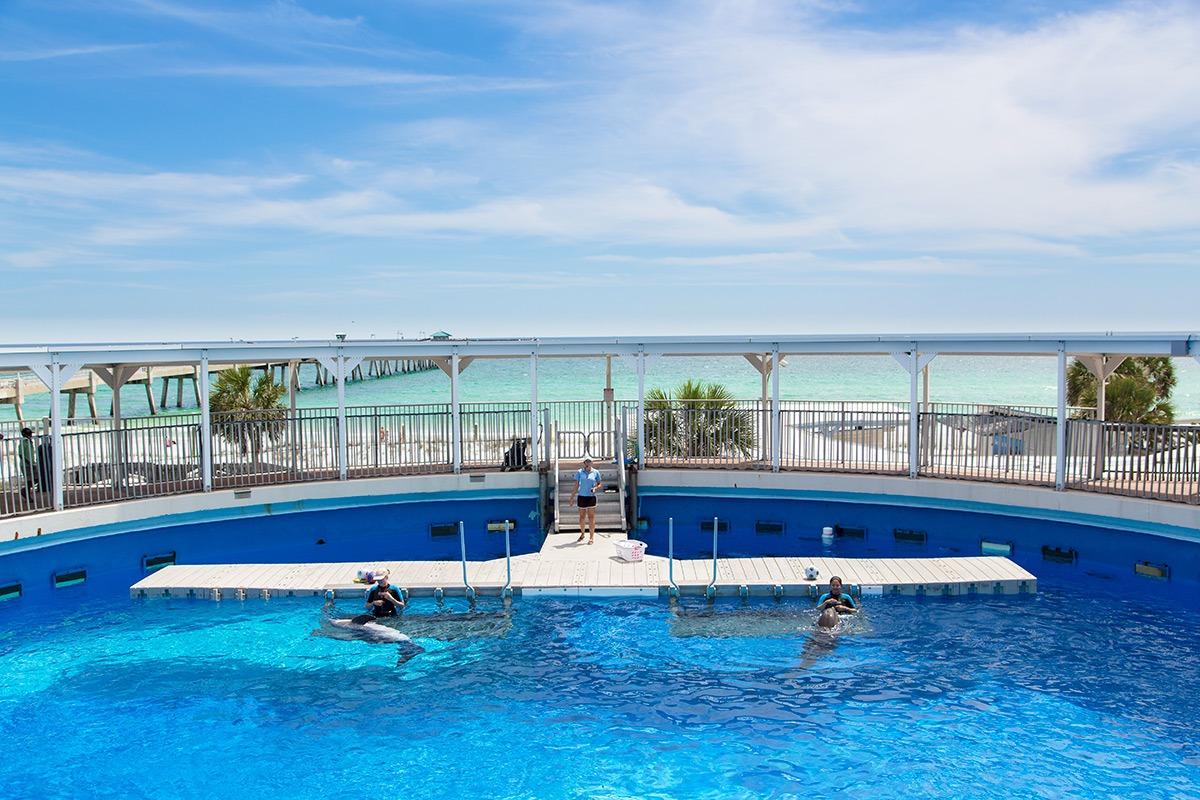 Fort Walton Beach: This location offers a more relaxed experience compared to Destin, featuring attractions like the Air Force Armaments Museum, Okaloosa Island Fishing Pier, and Gulfarium Marine Adventure Park. The Boardwalk on Okaloosa Island offers dining, shopping, and entertainment options, while the Indian Temple Mound and Museum showcases Native American history, making it a great destination for those seeking a quieter, less crowded atmosphere with fewer yet still engaging activities.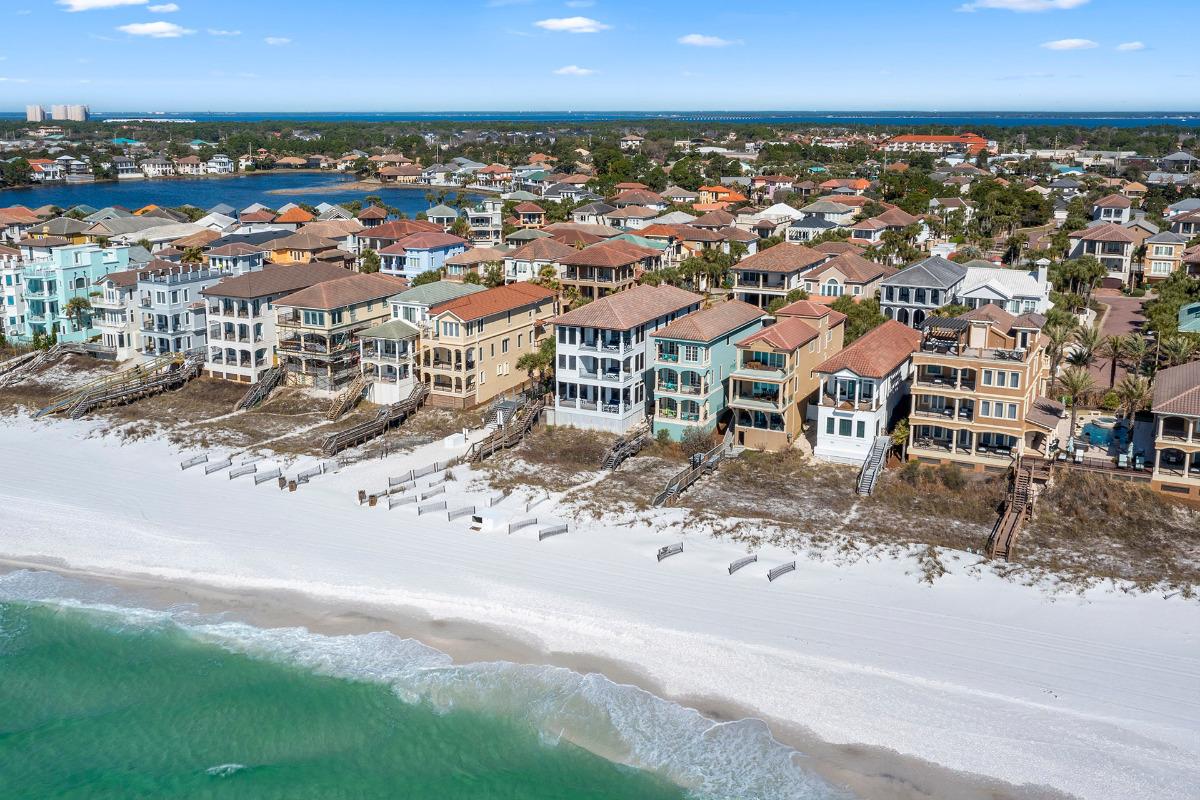 Destin: With a diverse mix of vacation rentals that include single-family homes, gated resort communities, and luxurious beachfront condominiums, Destin provides resort-level amenities and a variety of options for visitors. It is worth noting that there are very limited hotel options in Destin, and in fact, there is not a single beachfront hotel within the city limits. This makes vacation rentals the go-to choice for those visiting the area.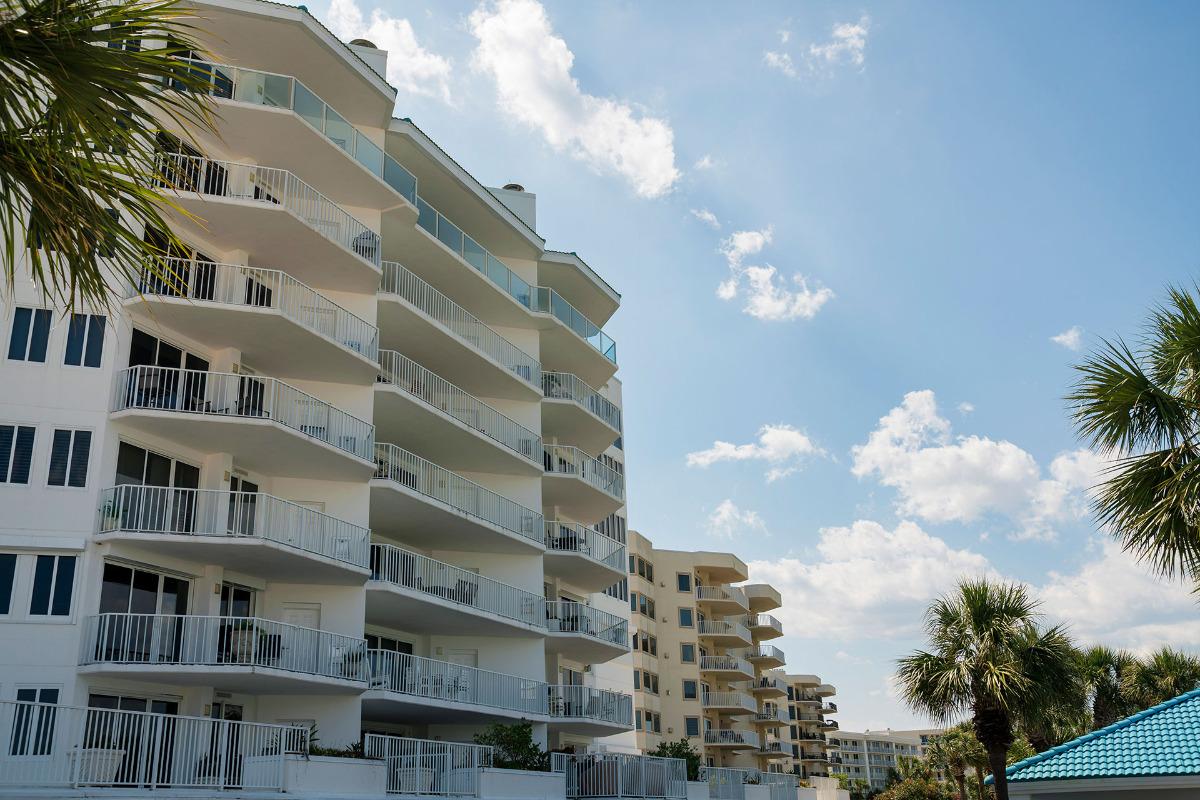 Fort Walton Beach: Accommodations primarily consist of condominiums on the glittering gulf, with few beach homes available. The majority of these homes are off the beach, and the area is more focused on providing housing for nearby Hurlburt Field and Eglin Air Force Base. Additionally, there are more hotel options and generally more economical choices in Fort Walton Beach, as it's in less demand and has seen less recent development compared to Destin. This makes Fort Walton Beach an attractive option for those seeking more affordable accommodations.
Frequently Asked Questions
Is Fort Walton Beach or Destin better?
Answer: It depends on individual preferences. Destin is known for its lively atmosphere, abundant activities, and diverse vacation rental accommodations, making it ideal for those seeking a vibrant experience. Fort Walton Beach offers a more natural environment with a wider range of hotel options and more economical choices, perfect for visitors looking for a somewhat quieter, less developed setting.
What is the difference between Fort Walton Beach and Destin?
Answer: Destin is more dynamic and offers a wide range of activities, like fishing, snorkeling, and water sports. It has a mix of beach mansions and condos, with limited hotel options. Fort Walton Beach is quieter, with a focus on natural beauty and more hotel options. Both have stunning beaches but offer different experiences depending on your preferences.
Why is Destin so popular?
Answer: Destin is popular for its sugar-white sand beaches, emerald-green waters, numerous recreational activities, diverse accommodations, and lively atmosphere. Attractions like Harborwalk Village, Big Kahunas, and the Destin Track, along with shopping centers like Destin Commons, make it a sought-after vacation destination. Read more.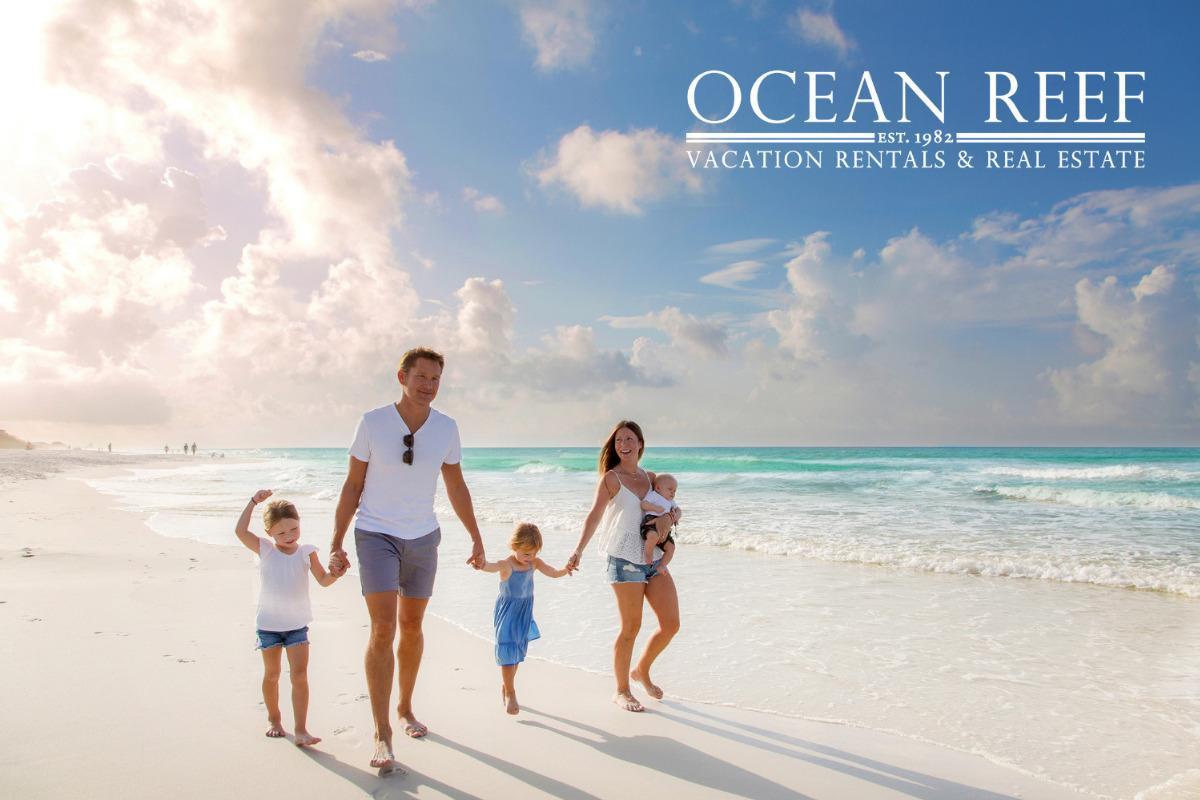 In conclusion, Destin is known for its lively atmosphere, abundance of activities, and diverse vacation rental accommodations, making it an ideal destination for those seeking a more vibrant experience. On the other hand, Fort Walton Beach offers a more natural environment with a wider range of hotel options and more economical choices, perfect for visitors looking for a somewhat quieter, less developed setting. While Ocean Reef no longer offers rentals in Fort Walton, we hope that the many advantages of staying in Destin will encourage you to choose our vacation rentals for an unforgettable family and friends beach getaway on the Emerald Coast.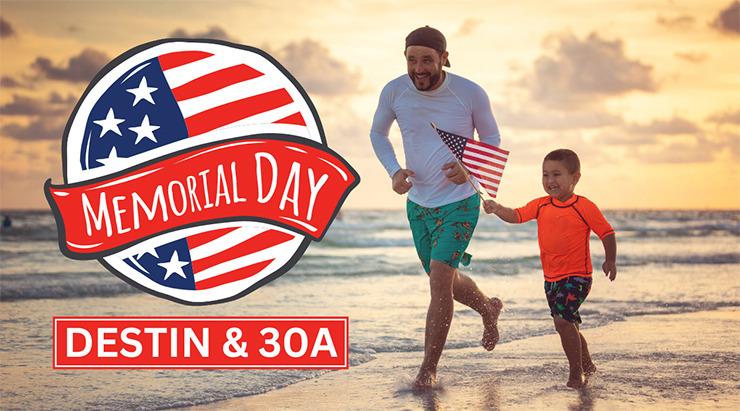 Everyone's favorite three-day weekend is coming up in May. This year is whirling by, so it'll get here before you know it! We are, of course, talking about Memorial Day.