Posted on 8/19/2016
The beaches of South Walton are blessed by spectacular pure white quartz crystal sand that is considered among the finest in the world. The sugary shore here is so pure that it literally squeaks when you rub your feet along the beach. Created millions of years ago with the arrival of quartz crystal from the Appalachian Mountains they dazzle the senses. The white sand here even reflects sunlight underwater creating a multitude of brilliant shimmering jewel like color and has been dubbed the Emerald Coast. The expanse of land along the gulf in South Walton is also heavily forested with pine trees, magnolias, live oaks, palmetto palms and other indigenous shrubs. A number of rare coastal dune lakes are also found here, which are quite exotic since there are few places in the world where they may be found. The unique salt and fresh water make up supports a huge array of wildlife. Ocean Reef Resorts has provided fine vacation rentals here to appreciative guests for almost 35 years.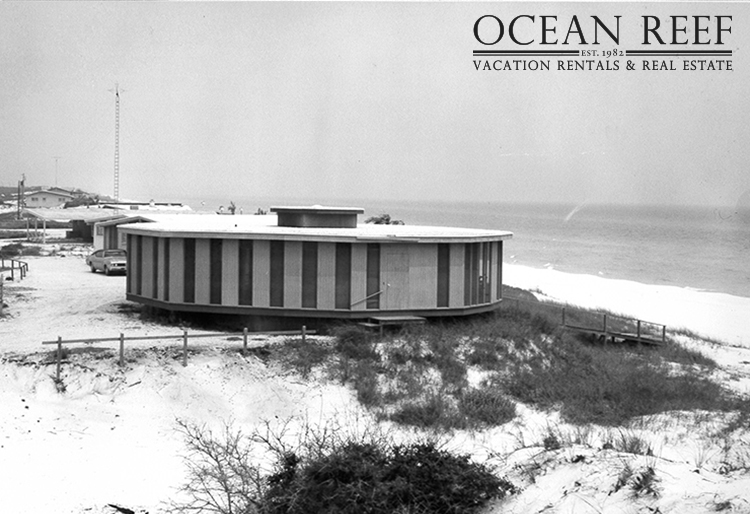 This pristine part of Florida has been considered one of the state's last frontiers due to the remote location. In fact, electricity was not even introduced here until the 1940s even in nearby Destin. Scenic Highway 30A now rolls along the coast with magnificent views of the glistening gulf. Many of the picturesque charming carefully planned coastal villages along this pastoral highway are very new. They include Dune Allen Beach, Santa Rosa Beach, Blue Mountain Beach, Grayton Beach, Watercolor, Seaside, Seagrove, Watersound, Alys Beach, Seacrest Beach, Rosemary Beach and Inlet Beach. The villages here are unique and beautiful each with its own gracious "personality." However until recent years there were very few communities along the coast and the historic evolution of tourism in South Walton County itself is quite fascinating.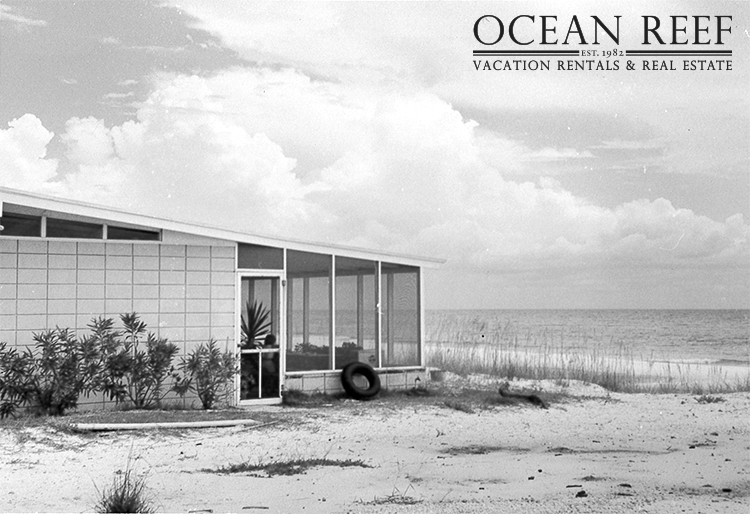 Original settlement in South Walton was based upon cypress and pine timer mills along Choctawhatchee Bay that began in the 1840s. Steamboats hauled the lumber to Pensacola for sale from Freeport and Pt. Washington. Nearby Destin became a fishing town at about the same time. Soon timber was replaced by turpentine plantations and one of the first ones along the coast was in present day Dune Allen Beach. Tourism did not become a part of the scene here until the Louisville & Nashville Railroad track was laid connecting Pensacola to Tallahassee for a passenger train in 1884. A gentleman on the railroad track survey crew named Colonel W. D. Chipley envisioned future growth due to the beauty of the area and warmth of winters here compared to northern climates. He bought a piece of property beside a large round pond near the new railroad tracks along with a religious group from Chautauqua, New York who were looking for a "winter home" in 1901. This was the beginning of DeFuniak Springs where they established the School of Chautauqua with a curriculum based upon religion, education, art and recreation. They built a large auditorium that held lectures, special classes, dances and concerts that attracted the first "snowbirds" who began to flock there for residence during the winter months.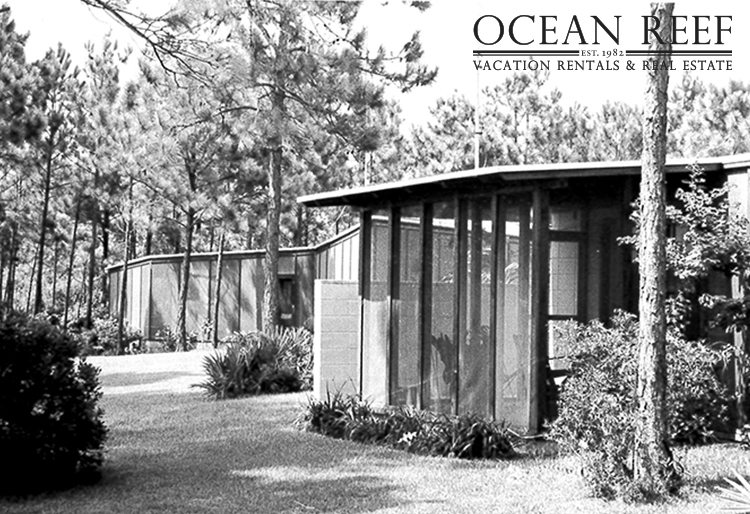 Since South Walton County was nearly inaccessible from DeFuniak Springs due to the lack of paved roads, the wide expanse of Choctawhatchee Bay and vast marshlands there were no tourists here. In fact there were only a few farming settlers who lived in cabins, grew corn and raised free range cattle. In 1907 a man originally from New York named W. H. Butler settled in DeFuniak Springs on a farm he established there. In 1915 he traveled by horseback to the gulf coast and discovered the beautiful beach here. The area he journeyed to had actually been platted as a town called Grayton Beach in 1890 but only a handful of cottages were ever built there. The only regular tourists were some farming families near DeFuniak Springs who used to journey down to the beach by horse and wagon every summer for a couple of weeks. They came down to boil water from the gulf for sea salt while their kids enjoyed swimming at the beach. After seeing the lucrative development of DeFuniak Springs, Butler bought majority interest in the proposed town and built a two story hotel to attract tourists. Nothing much happened though because there were only dirt roads and sandy trails with no electricity. This started to change in 1935 when a paved two lane road was built connecting Destin to Panama City, which became Highway 98. A paved road then connected Grayton Beach to the rest of the world via Highway 98 for the first time in 1938. Butler built a General Store and quite a few more homes and cottages were built even though there was still no electricity at that time. The big General Store was whimsically called "The White Elephant" and today this building houses the popular Red Bar. In 1939 a draw bridge was built crossing over the Choctawhatchee Bay connecting DeFuniak Springs to the new highway in the southern part of the county. By the late 1940s more people started to hear about the gorgeous emerald toned waters beside the sugary beaches and now this area was accessible by automobile from Highway 98 to Grayton Beach as well as Dune Allen Beach. The U.S. Coast Guard set up a base in Grayton Beach during World War II. Electricity was also finally established here!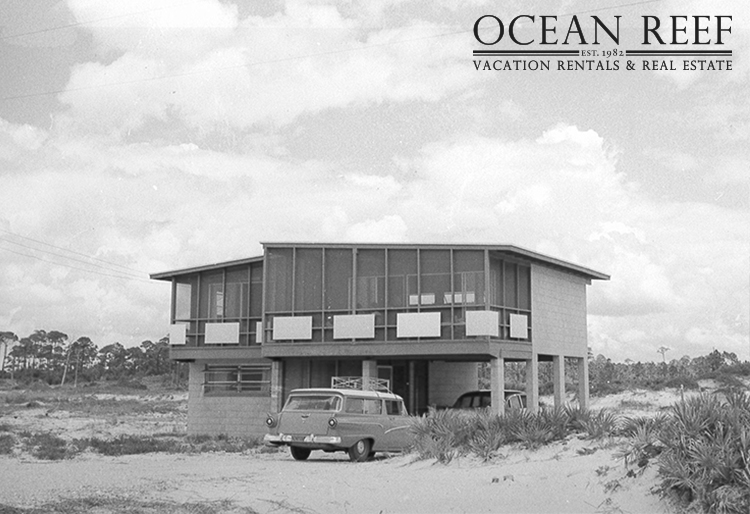 Vacation homes started to be built in Dune Allen Beach and Grayton Beach. In 1949 present day Seagrove Beach was also connected by paved road to Highway 98 and a hotel was built there along with a few cottages. However County Highway 30A still did not exist to interconnect the three communities. Only a meandering sandy trail went through the forest paralleling beach because the coastal dune lakes made a paved road difficult to build. This all changed by the mid 1950s when this county highway was paved connecting the three coastal towns. The oldest homes and cottages in Grayton Beach were wood frame with pine clapboard exteriors. The first homes built in the 1950s and early 1960s were either made from cinderblock or often raised on stilts in case of water surge from storms. Many had iconic modern "space age" designs with sleek sloped flat roofs and some had a unique rounded circumference. Some of these early homes may still be seen today especially in "old" Grayton near the beach south of Scenic 30A or in Dune Allen Beach west of Santa Rosa Beach and Gulf Place.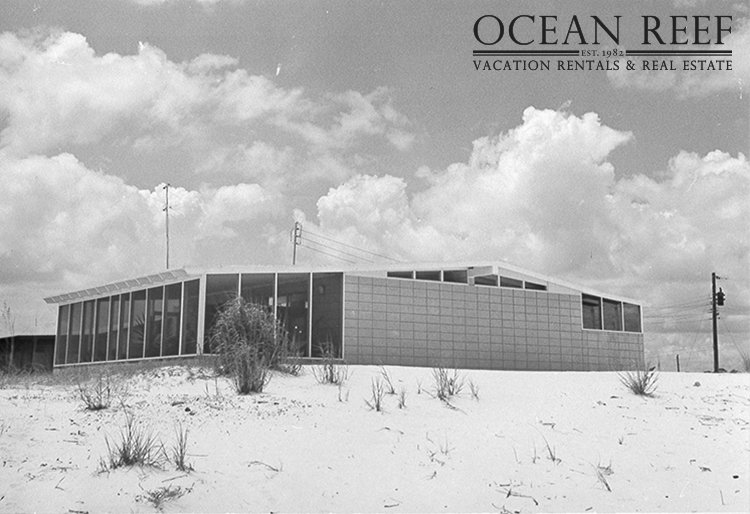 Today South Walton's Scenic Highway 30A is home to a variety of picture perfect towns with designs that include the old Florida style, antebellum, Mediterranean, Greek and even Dutch Colonial. Ocean Reef Resorts is proud to be able to continue to offer our guests fine accommodations all along Scenic 30A. The forested sugary white shores and precious coastal dune lakes are preserved with over 200,000 acres of parks or state forests. It is becoming a popular premier destination from throughout the nation. The Emerald Coast and Scenic 30A is no longer considered the last frontier of yesteryear but a paradise today. Become a part of history and check out our distinctive Ocean Reef Vacation Rentals today to find your own piece of paradise for your next family vacation!