Posted on 5/20/2022
Although Redneck has various meanings, the original term described country farmers who worked in the fields all day under the sun. Their necks turned a bright red color since they were exposed above their shirts.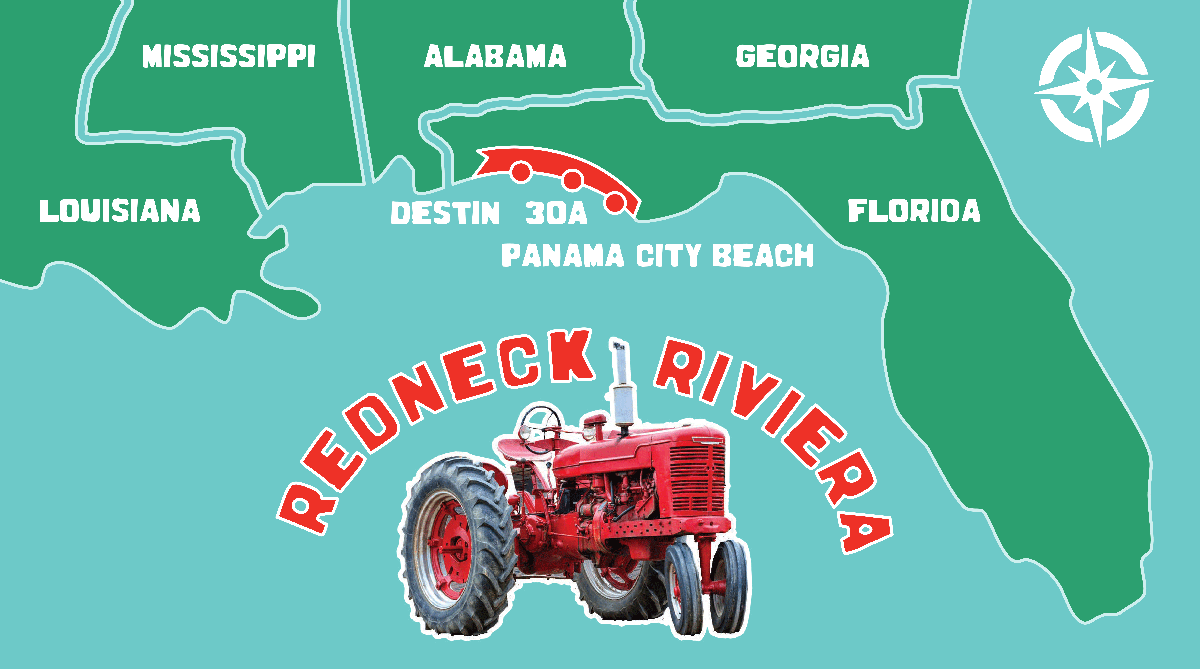 The term Redneck Riviera is credited to a writer for the New York Times named Howell Raines. In 1978 he wrote a whimsical article entitled: Living it up on the Redneck Riviera, which was about famous rich NFL quarterbacks Richard Todd and Kenny Stabler who had the money to live wherever they wanted to but chose the shores of Lower Alabama (locals call it LA), to become their offseason home. It is somewhat unique to be in a part of the nation that is actually further south than Alabama, but that's precisely where the Florida Panhandle is and where these sugary shores became known as the Redneck Riviera. Due to its close proximity to southern cities like Atlanta, New Orleans, Montgomery, Birmingham, and Nashville the vast majority of visitors to the "Redneck Riviera" originally came from the Deep South. These cities are an easy drive distance.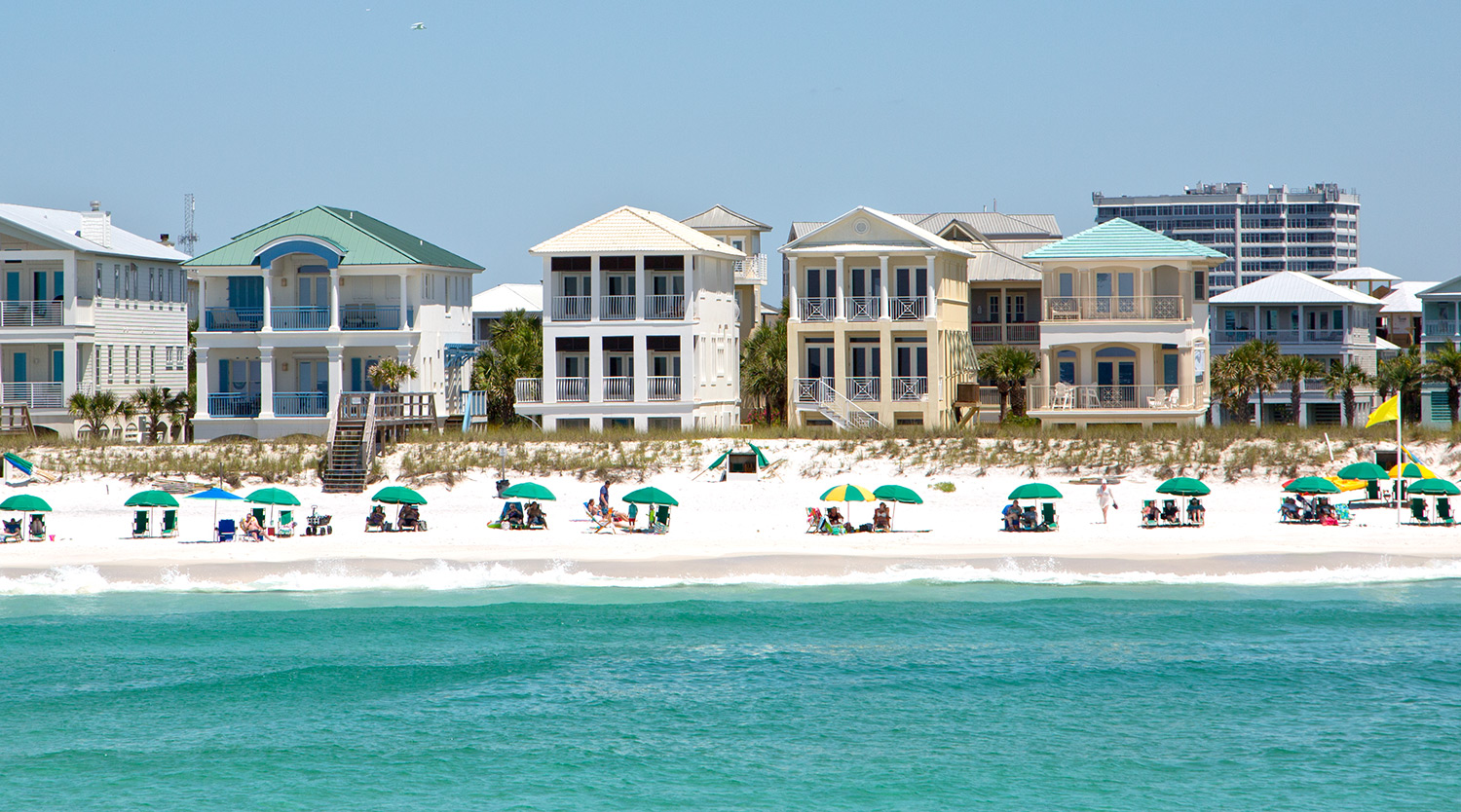 Some locals say Destin should really be named The Hampton's for the Poor although 'poor' is obviously a relative term here. The average single-family list price along South Walton's Scenic 30A currently stands at around $3,600,000. In Destin and Miramar Beach, average vacation home list prices are at $3,400,00 and condos for sale are listed at an average of $1,300,000. National celebrities have chosen The Emerald Coast as their second home or a favorite place to visit.
Related article: Where to spot celebrities in South Walton
In 1983 a contest was held in Fort Walton Beach to rename this part of the coast with a more attractive title for the precious shoreline here. A junior high school student named Andrew Dier won $50 in the contest with the name Emerald Coast. The name provided the perfect description of the jewel-toned Gulf of Mexico, which usually glows and glitters in glorious emerald hues. It applied originally to Fort Walton Beach as well as Destin to the east and Navarre Beach towards the west. Fort Walton Beach had been named The Miracle Strip back in the 1950s when early tourists flocked there due to an amusement park and pier built on the Gulf.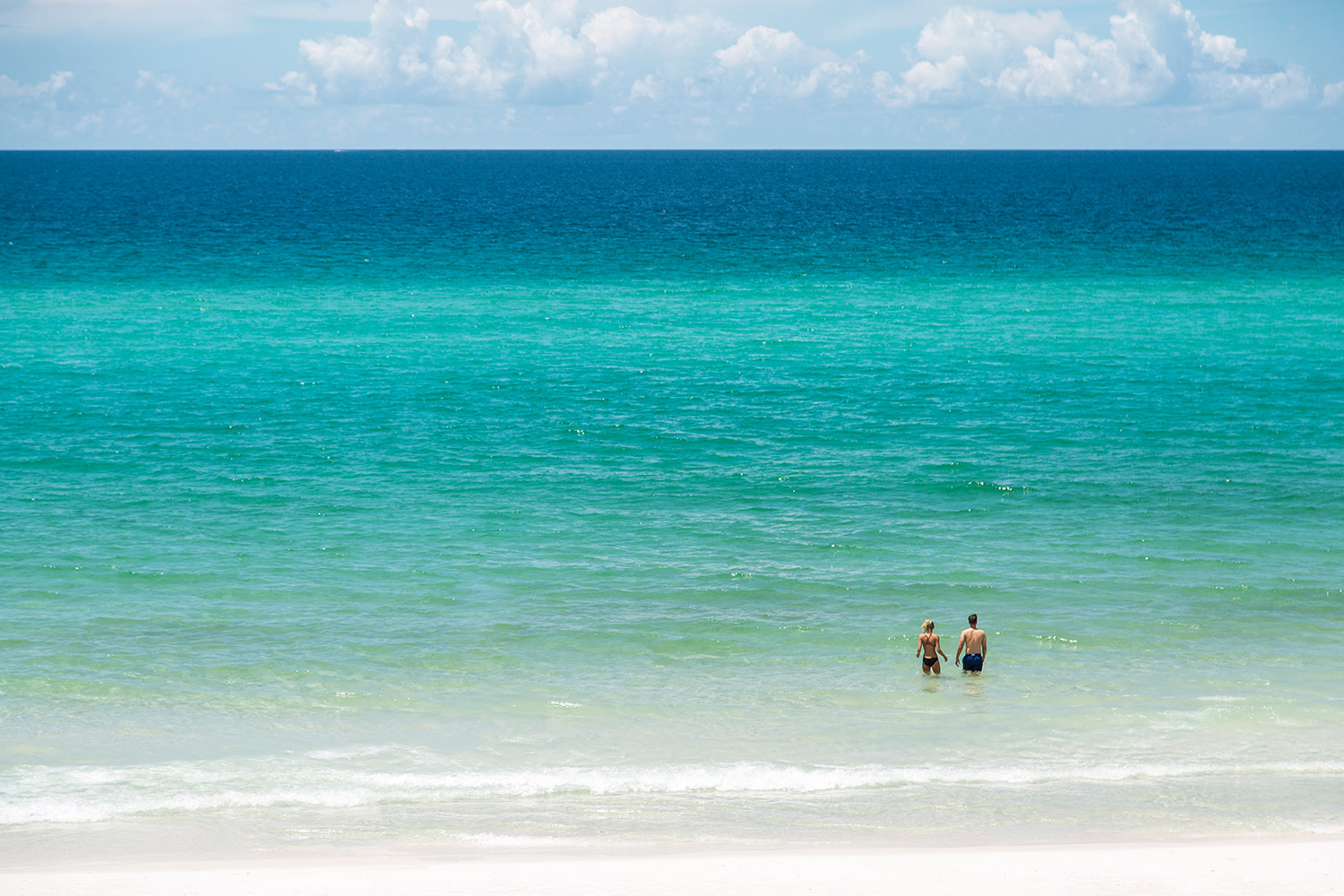 The Emerald Coast quickly caught on and was used in extensive marketing so by the late 1990's it referred to everything from Pensacola to Panama City Beach. This includes Destin in the center as well as Miramar Beach and the picture-perfect coastal communities of Scenic 30A in South Walton. This part of the Gulf Coast has been lauded as having some of the most beautiful beaches in the world. That's not a surprise since the pure white quartz crystal shore, and emerald-toned waters of the Gulf are truly dazzling.
The Emerald Coast has received a lot of national and even international acclaim since its recent "discovery." Movies were filmed here, including an Eco-Horror movie called Frogs in 1972 that was shot at the old plantation mansion at Eden Gardens State Park in Santa Rosa Beach. This movie is so bad; it's fun to watch! In the 1980s, the coastal village of Seaside ushered in a brand new type of town planning called the New Urbanist Design. The town was planned to have a distinct nostalgic golden Americana coastal design that was quite pedestrian-friendly. It is still studied all over the world in schools specializing in architecture. In 1998 a critically acclaimed film called The Truman Show with Jim Carrey and Laura Linney was released, which was perfectly filmed in Seaside. This satirical science fiction portrayed a picture-perfect world called Seahaven Island, where Truman was being secretly filmed 24 hours per day for a popular worldwide TV show.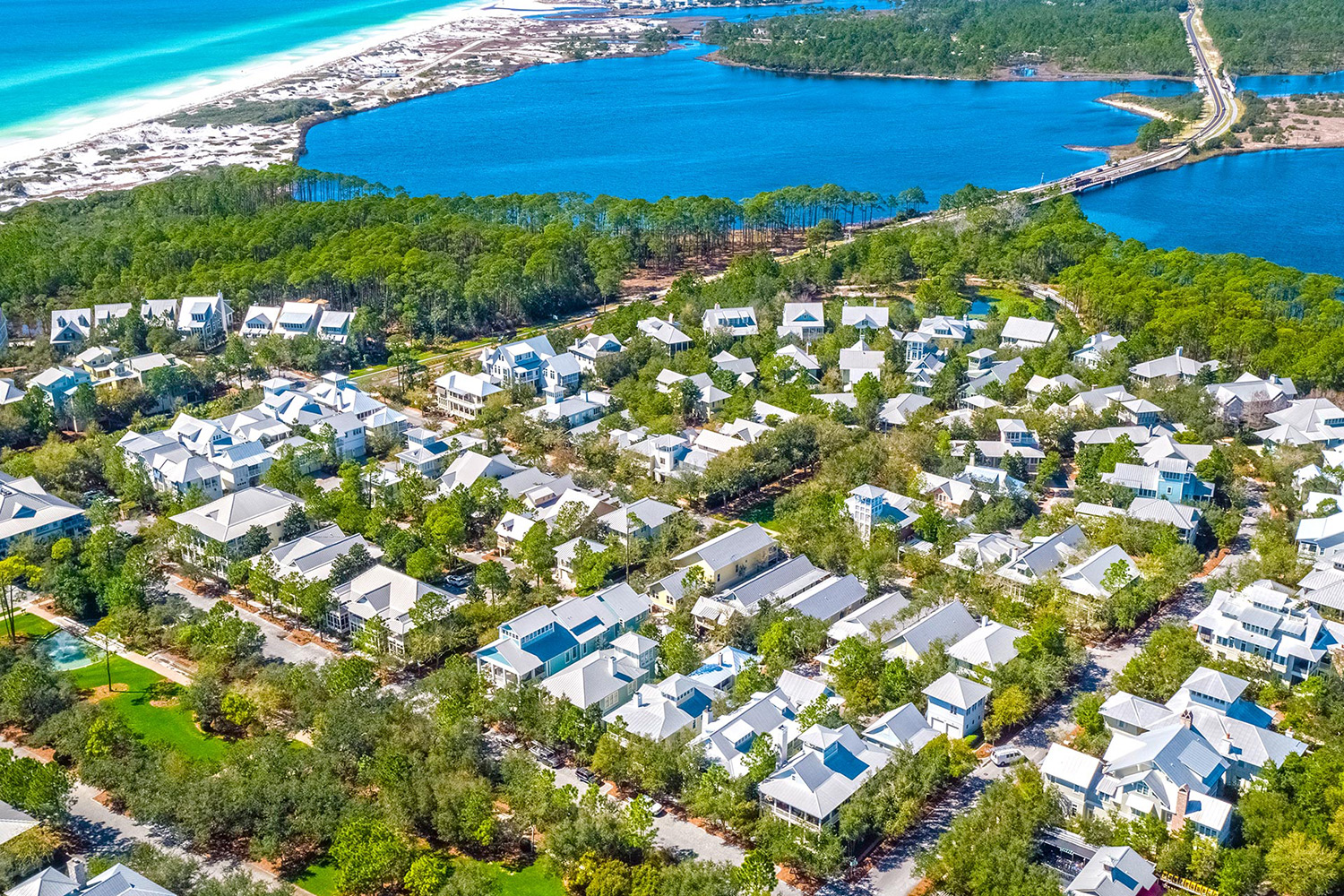 The movie helped introduce the Emerald Coast to the world as the precious piece of paradise it is known to be. Soon other equally picturesque coastal villages sprang up almost overnight nearby along Scenic 30A including Santa Rosa Beach, Watercolor, Watersound Beach, Alys Beach, Seacrest Beach, and Rosemary Beach. Sandestin in Miramar Beach which had been originally created around 1980 as an exclusively gated 2,400-acre golf and beach resort was expanded to include Baytowne Wharf and Grand Boulevard. Baytowne became a charming nouveau version of the New Orleans French Quarter while Grand Boulevard served as Sandestin's town center. Both places feature a wide array of restaurants, rollicking bars, specialty shops, abundant amusements for kids of all ages, outdoor concerts, and fun seasonal festivals with fireworks. Destin itself also expanded with new resorts as well as residential communities. Although it was no longer founded completely upon fishing, Destin today boasts having the largest private charter fishing fleet in the nation.
So as you can see the Redneck Riviera has been replaced by The Emerald Coast, and for good reason. Ocean Reef Resorts has been playing host to visitors here since 1982 with exceptional offerings of distinctive beach vacation rental properties from Destin to Panama City Beach. Take a look at this wonderful world here on our very user-friendly website to see multiple images, aerial views, detailed descriptions, and check out seasonal rates.