Posted on 8/11/2020
30A – If you've never been to Northwest Florida, you likely have no clue what all fuss is about. Even if you have been coming to Destin for years, you may still have to ask yourself why is this little two-lane road just so incredibly famous? Secondly, and more importantly, what is so unique and special about this area that it would have such a massive following and international draw. Well, you indeed have stumbled across the right blog this time, dear reader. We are about to unpack and unravel the mystery, intrigue, and nuance that defines this profound, yet simple scenic beach highway.
How 30A Came to Be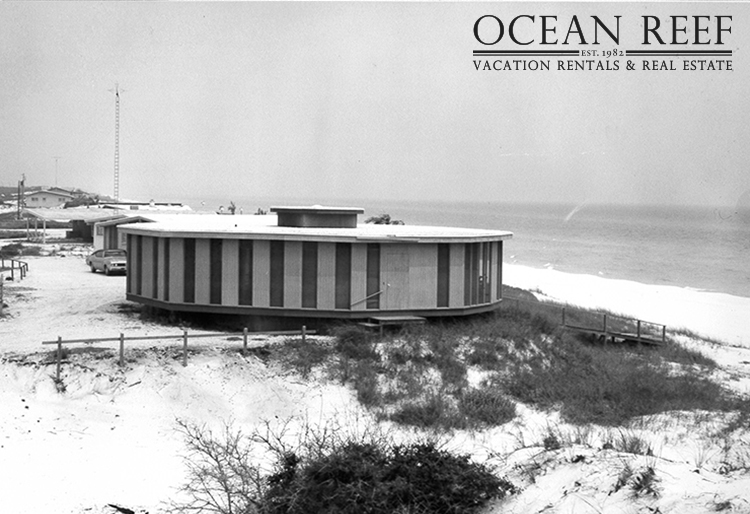 In the beginning, there was dirt… Way back in 1934, a long dusty, dirt road connected Grayton Beach (Est. 1890), with the rest of the known universe, and the turpentine farms that dotted the beachy countryside. In 1935 they paved that road. In the very center of that town, where the famous Red Bar now stands, there was a general store. That store was called "The White Elephant." The name is an interesting allegory. It's derived from the King of Siam's habit of giving rare albino elephants to courtiers he disliked, so they would be ruined by the extravagant animals' upkeep costs. Coastal communities like Dune Allen and Seagrove started to spring up along the route in the 1950s. In December of 1956, a tiny one-lane partially dirt road was paved and named 30A, by 1970, the beach towns of Western Lake were connected with Dune Allen. Just before a little town called Seaside was being dreamed up, poised to change the world.
Read more: The History of 30A Vacation Rentals
30A Festivals
Festivals tell you a lot about a place. In the summer, it may seem like there is something on every night. Certainly, it's the most popular time of the year to visit 30A. It makes perfect sense then, that the best and biggest festivals are in the shoulder season. Starting off every year right, early in January, the 30A Songwriters Festival is a multi-venue, multi-night tour de force. Held in different stages along 30A, to see this event is to sample all the nooks and hidden locations the area has to offer. Literally, something for everyone, songwriters from around the world gather to play their tunes to an audience of music and beach lovers. Speaking of which, the South Walton Food and Wine Festival is held on the last weekend of April. This beautiful event is full of local purveyors of fine foods, wines, and liquors and is held in Grand Boulevard, the renowned epicenter of food and shopping in South Walton. The flagship event of the year is the Seeing Red Wine Festival, held in Seaside in the fall. The classic American beach town is transformed, for one long weekend out of the year, into a wine wonderland. The pours are gracious and significant as they feature some of the world's best wines in this most intimate of settings.
The 30A Vacation Scene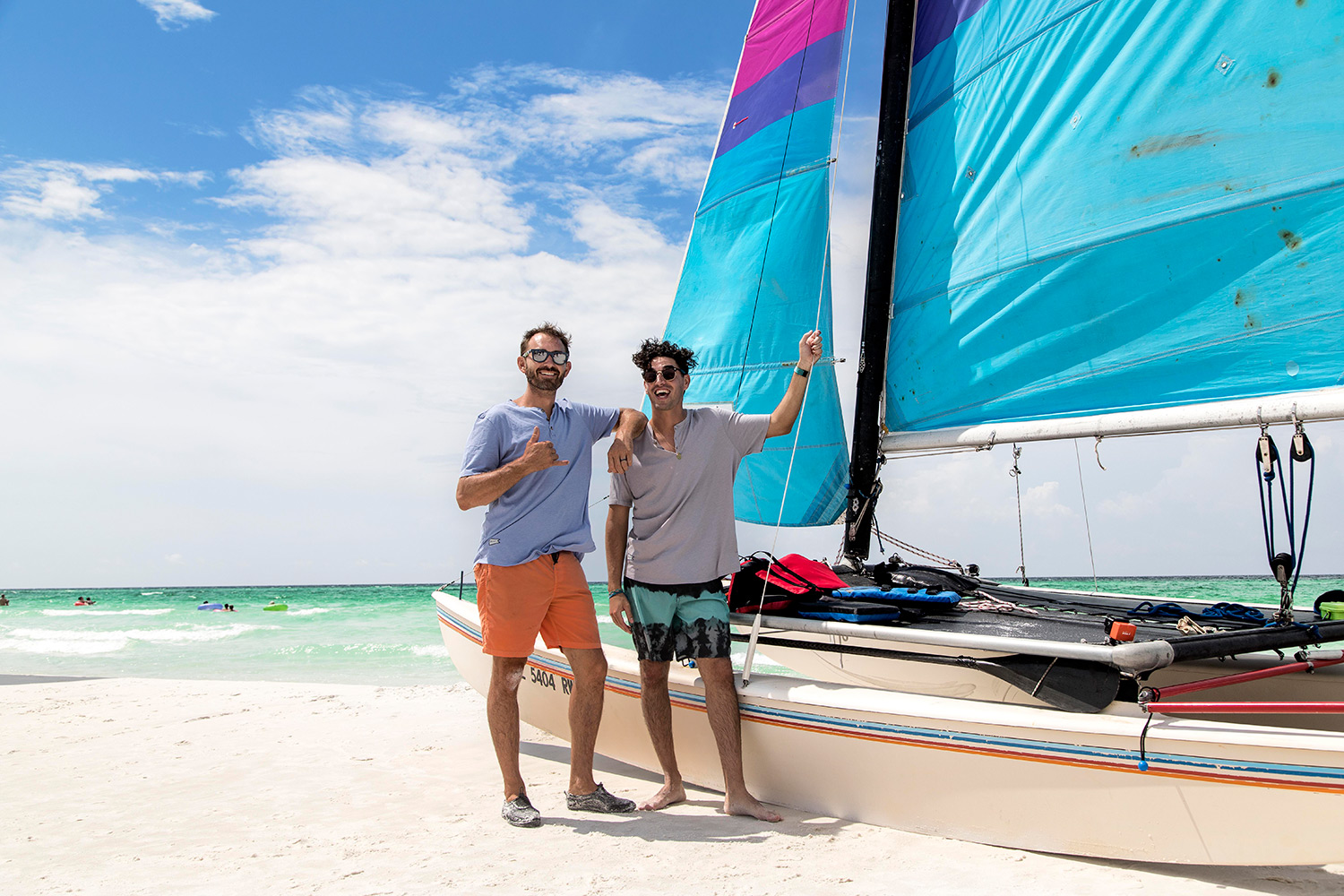 A 30 vacation means different things to different people. Really it just comes down to somethings you can do and things you don't have to. An example would be walking to ______, fill in the blank; shopping, dinner, activities, entertainment, the beach, the list goes on and on. And best of all is the list of things you don't have to do. It's short and meaningful. You don't have to wait. You don't have to wait in your car, wait in traffic, or wait to enjoy the world around you. On 30A, relaxation is just more accessible. To get to most places you can simply walk, for those longer trips, there is always the bike. On 30A, the pace is slow, it is a simple beach highway, full of the simplest pleasures on Earth.
Where to stay on 30A
Finally, you are starting to understand the lure of 30A. It can easily be lost on the uninitiated, but once you stop to smell the loblolly flowers or look out over the coastal dune lake, you will be hooked. Here's a quick rundown of some of our favorite towns along 30A.
Dune Allen is the most western community on 30A. It is defined by two coastal dune lakes and bordered to its west by Topsail State Park. Beautiful sunsets framed by the natural dunes will leave you breathless. Here, Ocean Reef features several four to five-bedroom homes for big families, with a few smaller ones to accommodate smaller parties. Many of the houses are on stilts and have wonderful porches from which to sip your morning coffee.
SRB is really only for one kind of person. The one looking for everything 30A has to offer. You want coastal dune lakes? Check! Thinking about a long shady walk along a scenic highway? Check! Impossibly bucolic natural beauty, beaches, A quaint town center (Gulf Place), state forest trails, golf courses, um? Check, check, checkity–check, check! We have a great selection of nearly three dozen homes and condo options for you in Santa Rosa Beach. A majority are in the two to the four-bedroom range with several much larger eight and nines. The quality of the vacation rentals here stands out, simply because of the natural land of Santa Rosa Beach. Homes poised atop mountainous dunes overlook mote-like brackish waters that flow to the sea. Pure magic. Speaking of mountainous...
A high point along 30A's west side is Blue Mountain Beach, named after the Blue Lupine flowers that dot this giant sand dune. Great hidden treasures await, away from the more highly populated regions of this scenic highway. Twenty or so, predominantly four and five-bedroom vacation homes make up our offerings in Blue Mountain Beach. It's the perfect place for your family or group of couples to come together at the shore. Many feature pools so you can take a dip when you come off the sand.
Named the number one beach in the U.S., according to Florida International University professor Stephen Leatherman. Chosen for its clean green water and sugary crystal sand, this place was chosen before, originally in the 1890s to be one of the first dedicated beach tourism, um, read vacation rental, spots in Florida. Almost 50 rental properties round out our collection in this historic coastal village. Great locals can be found for every need and price range. Happily, a far smaller percentage don't have private pools.
Originally developed during the building boom of the late 90s, Watercolor is a carbon copy of the town world-renowned for its architecture and planning, Seaside. If you look at a map, you can see the very layout of the streets follow the paths and roads of that classic American beach town. Watercolor is bigger than everything in the area, ample majestic beach, homes, boulevards, fine dining, provisions, and more. It's the Texas of the group, the plus size. Our current offering here is a four-bedroom, grand home. Just blocks from the beach, can you live your best 30A life here? Spend a week and find out.
Seagrove is simply the happiest place on 30A. Square in the middle of this county road, it offers an old-time feel, some of the highest-priced real estate in the states, and most importantly, a simple elegance that belays its truly luxurious lifestyle. We offer three dozen vacation rentals in Seagrove Beach, most in the 4 – 5 bedroom range, with a few larger for those bigger parties. You can stay here and tour the surrounding areas by bike or on foot. Everything happens at a slower pace.
The Village of South Walton is the epicenter of Seacrest Beach. You can get food, clothing, provisions here as well as rent some groovy beach cruisers. And cruise you will, this east side of 30A is defined by long expanses of clear open roads dotted by coastal communities. Our offerings here number 25 and tend to be comprised of a bit taller multi-story homes and luxurious condos. Our guests that are lucky enough to stay in Seacrest Beach North enjoy access to an enormous pool and a beach tram that takes them from their quaint coastal homes to the shore.
On the far east side of 30A, we come to Inlet Beach. One of the least populated, natural environments around. The beaches here are wide and removed from the hustle and bustle of more crowded places like Rosemary Beach, it's neighbor to the west. Our offering here is a simple one-bedroom beach view condo, just steps from the shore. You're sure to have an unforgettable, serine experience at Inlet Beach.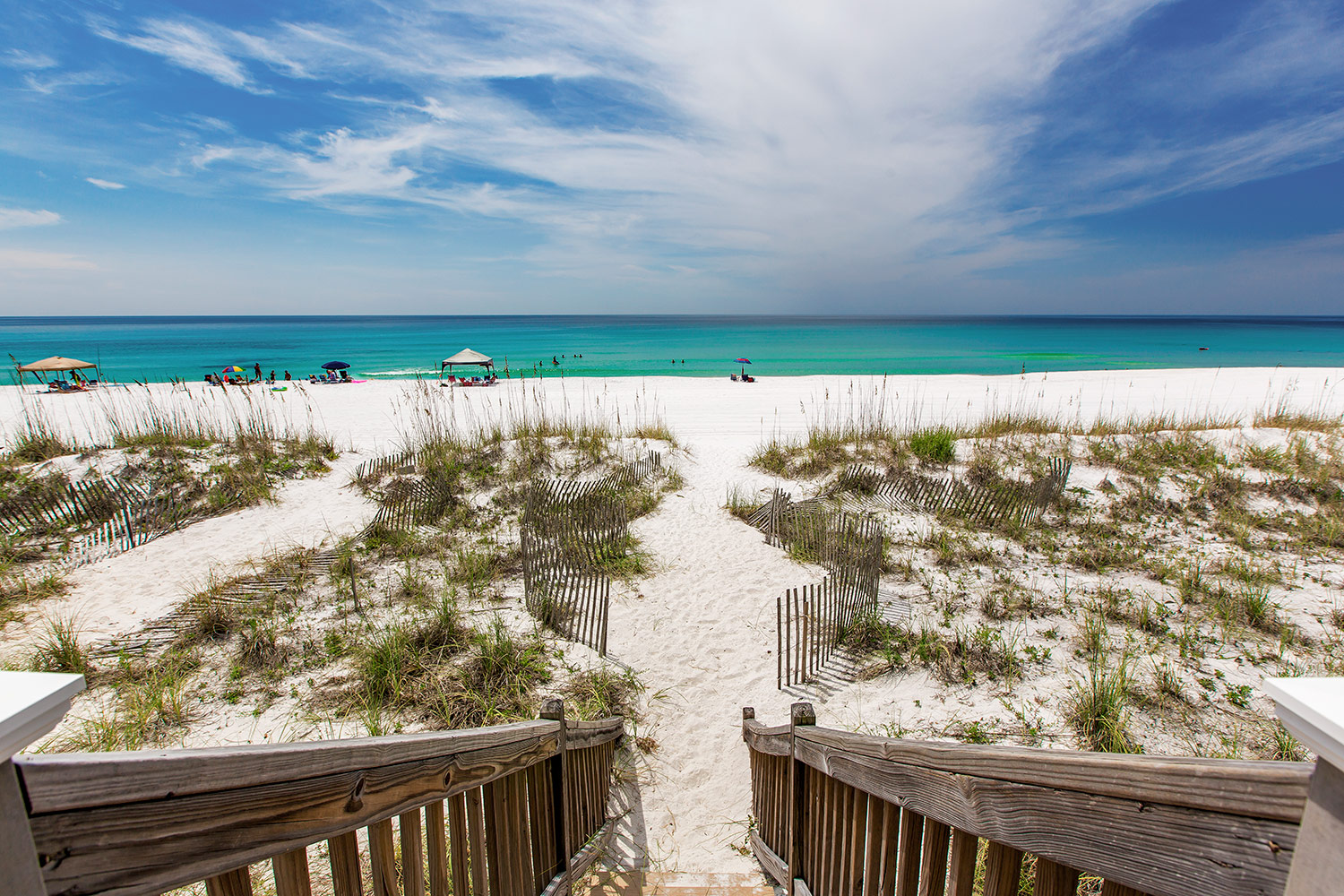 Ocean Reef can provide you with an incredible place to stay on 30A. Luxurious condos, cozy beach cottages and grand beachfront estates with pools can all be your staging area to launch your adventure into a subtle, simple, and satisfyingly magical world called 30A. Call us when you are ready to explore for yourself.