Posted on 7/2/2019
If you have plans to come down for America's 243rd birthday bash this year on July 4th, 2019, South Walton's Scenic 30A is the place to be - especially to experience the festivities while enjoying some old fashioned patriotic parades!
The idyllic picture-perfect coastal villages along this famous scenic route hearken back to a charming golden Americana styled holiday. The magical memories you may have experienced in your youth may be revisited here and shared with your children for a wonderful creation of their own.
Almost all of these preciously planned villages are less than 20-years old, and each one has its own enchanting personality. Of course, the shared extraordinary distinction is that they are located along the shimmering white sand crystalline beach beside the glowing jewel toned waters of the Gulf. This sugary shore is the only one in the nation to receive acclaimed Blue Wave Beach Status for having the longest contiguous coastline that exemplifies pristine cleanliness and natural beauty.
Here is the schedule for patriotic parades and other holiday celebrations this year.
Seaside 4th of July Parade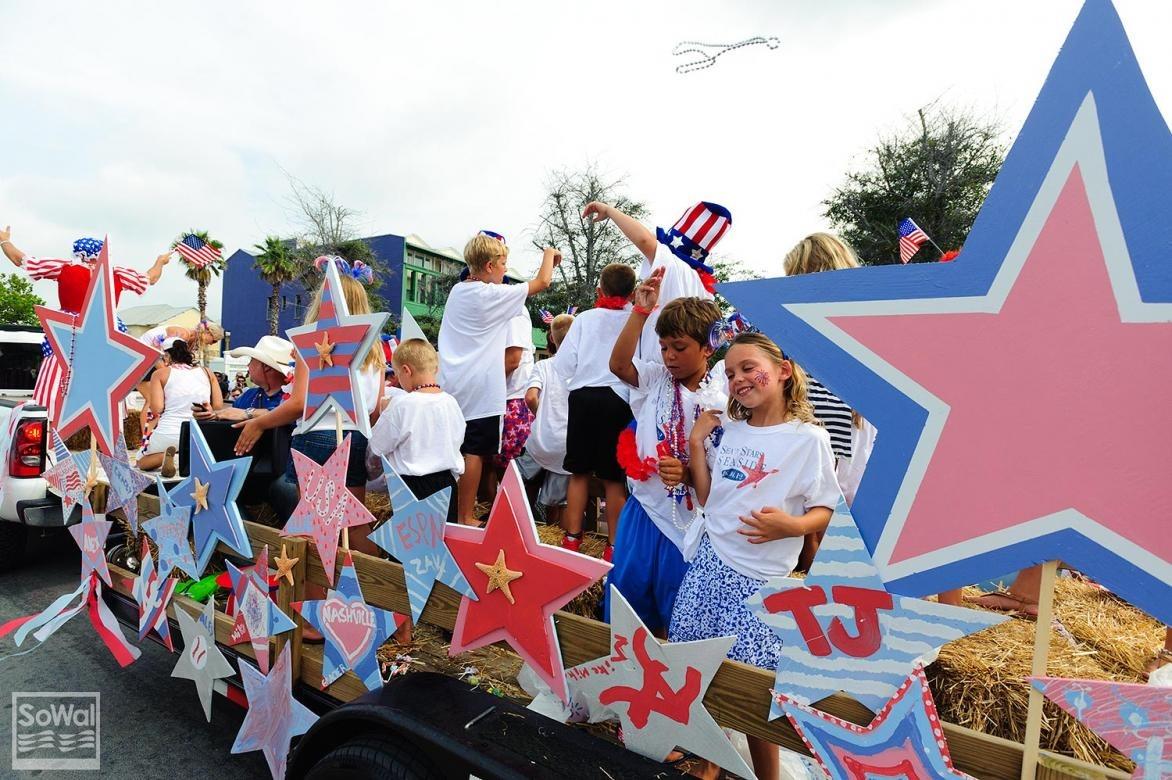 Seaside, which garnered international fame for architectural design planning created in the 1980s features a village green with an amphitheater and resembles an exquisite beach town from well over 100 years ago. They will host a two-day celebration starting on Wednesday evening, July 3rd, at 7:00 pm. The Pensacola Symphony Orchestra will be performing a free Stars and Stripes Pops Concert under the stars on the evening before July 4th. This is a popular annual event, and the grassy lawn fills up quickly. Plan to come early to spread out your blanket and chairs to get a good spot. Although there are plenty of venues nearby for food and refreshments, feel free to bring your picnic basket loaded with your own savory stash. The symphony orchestra will be performing favorite patriotic songs along with popular sing-along melodies interspersed with dramatic musical scores by famed John Williams from films like Star Wars, Indiana Jones and Superman.
The morning kickoff to Independence Day begins on July 4th at 8:00 am. Besides seeing marching bands, you will view lots of flag-draped decorated floats. Some of them have whimsical adornment with antics for laughs and fun. In a nod to Mardi Gras, some floats will also be tossing candy and goodies to the crowd - so be ready to catch some loot! The parade begins in adjoining Seagrove Beach and comes down 30A into Seaside. After the parade, there will be an awards presentation for parade participants, face painting, amusements for kids, and refreshments.
Watercolor 4th of July Parade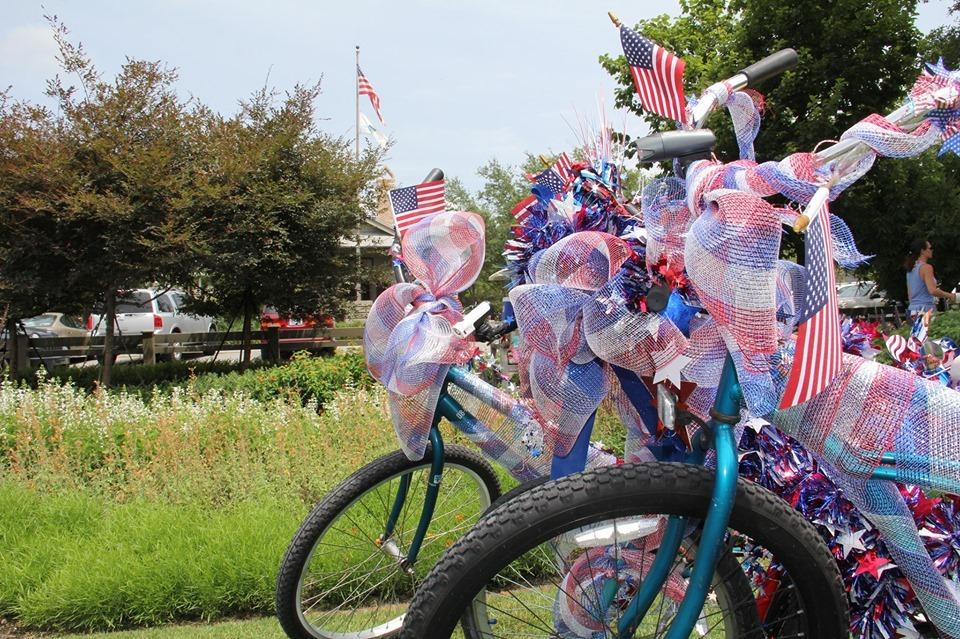 The lovely aptly named Watercolor community next door will be having a special two-wheeled parade. Participants may start decorating their bikes at 10:00 am and start pedaling in the parade at 10:30. A family-friendly carnival beside the forested shores of Western Lake will occur after the Bike Parade. You may enjoy all these activities or cool off in the Gulf before you get ready for fireworks later on.
Seaside will have a spectacular fireworks finale over the Gulf of Mexico after sunset starting at 8:30 pm. It will be centered near the amphitheater so you can get some great viewing spots there or anywhere along the beach. Neighboring Watercolor will also be having its own fireworks display out over the Gulf starting at 10:00 pm.
If you so desire, convenient offsite parking is available at nearby Grayton Central to alleviate traffic with a free shuttle to and from Seaside. This free offsite parking and shuttle into Seaside are available on July 4th from 5:00 am until midnight at the Walton County parking lot located in Grayton Beach at Highway 283.
Grayton Beach 4th of July Parade
Grayton Beach where one of our friendly Scenic 30A Ocean Reef Resorts offices is located has their own old fashioned parade, and it is a "come one, come all" affair! Everyone is invited to take part in this festive free-spirited event. Expect to see decorated jeeps, cars, trucks, golf carts, scooters, boats, and bikes or come down with your own festive vehicle for fun patriotic participation. Be sure to get there early because these "floats" must be lined up no later than 8:00 am since this parade starts at 8:30. It will begin at the charming historic Grayton Beach village center near the Zoo Gallery and the new Red Bar construction site.
Rosemary Beach 4th of July Parade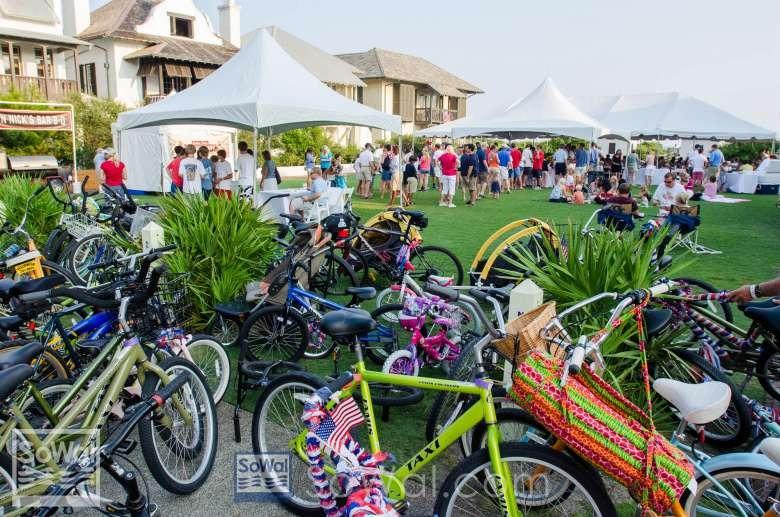 Another Bike Parade is planned on July 4th down in Rosemary Beach. This enchanting West Indies Dutch Colonial styled town has a wide village lawn called Barrett Square and a whole day of family festivities are planned there. This is another event that welcomes all with a "more the merrier" embrace. A bike decoration contest is planned for all who wish to participate, but you must be there by 7:30 am to register. Breakfast will be provided at North Barrett Square. The Bike Parade starts at 8:30 am and goes around the village center. A Family Field Day will be held there afterward on the lawn with sack races, a water balloon toss, three-legged races, lots of games and contests with prizes.
If you haven't been able to make reservations at Ocean Reef Resorts for this Independence Day don't worry, the 244th celebration is in 2020, and the beautiful beaches are always here for your perpetual enjoyment. Have some fun taking a look at all the places you may stay with us by using our wonderful website. Multiple photos, detailed descriptions, seasonal rates, aerial location views, and calendar availability are listed for each one. In the meanwhile, Happy Birthday America!