Posted on 7/18/2023
Is bigger always better? Absolutely, when you're planning a memorable beach reunion with friends and family! Large vacation homes are a hot commodity at Ocean Reef Resorts. Not only can they comfortably accommodate everyone in your group, but they also offer the advantage of splitting the cost among all guests. So, are you seeking affordable, spacious vacation homes in Destin that are available this summer? We've got you covered! Let us highlight five of our splendid large vacation homes, still up for grabs for the summer season. These welcoming abodes can sleep between 12 to 21 lucky guests and are a stone's throw from the beautiful beach. But act fast—two of these homes are only available for one week each, so secure your reservation before they're all snapped up!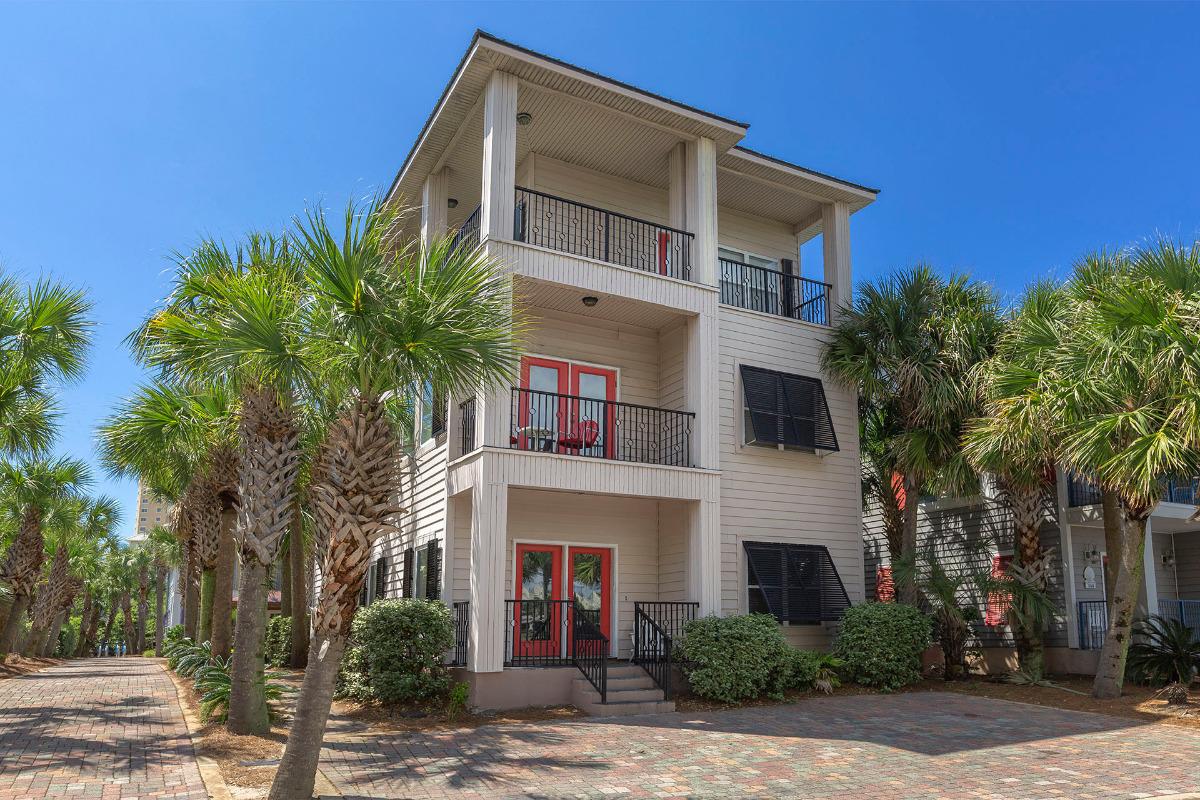 6 Bedrooms / 5 Full & 1 Half Bathrooms / 18 Guests
Few weeks remain available this summer at the Polka Dot Bikini, a chic, six-bedroom vacation home that comfortably hosts up to 18 guests. Nestled in the heart of Destin's Miramar Beach, just steps away from the pristine white sand shore, this 2,800 square foot retreat is a perfect blend of vintage and modern. Enjoy its private pool and close proximity to gulf-front restaurants, the Silver Sands Premium Outlets, and Seascape's golf and tennis facilities. Lively bars and boutique shops at Grand Boulevard and Sandestin's Baytowne Wharf are also nearby. The cherry on top? It's right next door to another fabulous property, Anchors Away, making it a great choice for larger groups.
Booking was the easiest I've ever experienced. The house had plenty of room. Living area/kitchen was a little on the small side, but very workable. The location to the beach was very close. The pool was perfect size and was used everyday. Amazing memories were made at the Polka Dot Bikini House!
by Bev L. / Prosperity, SC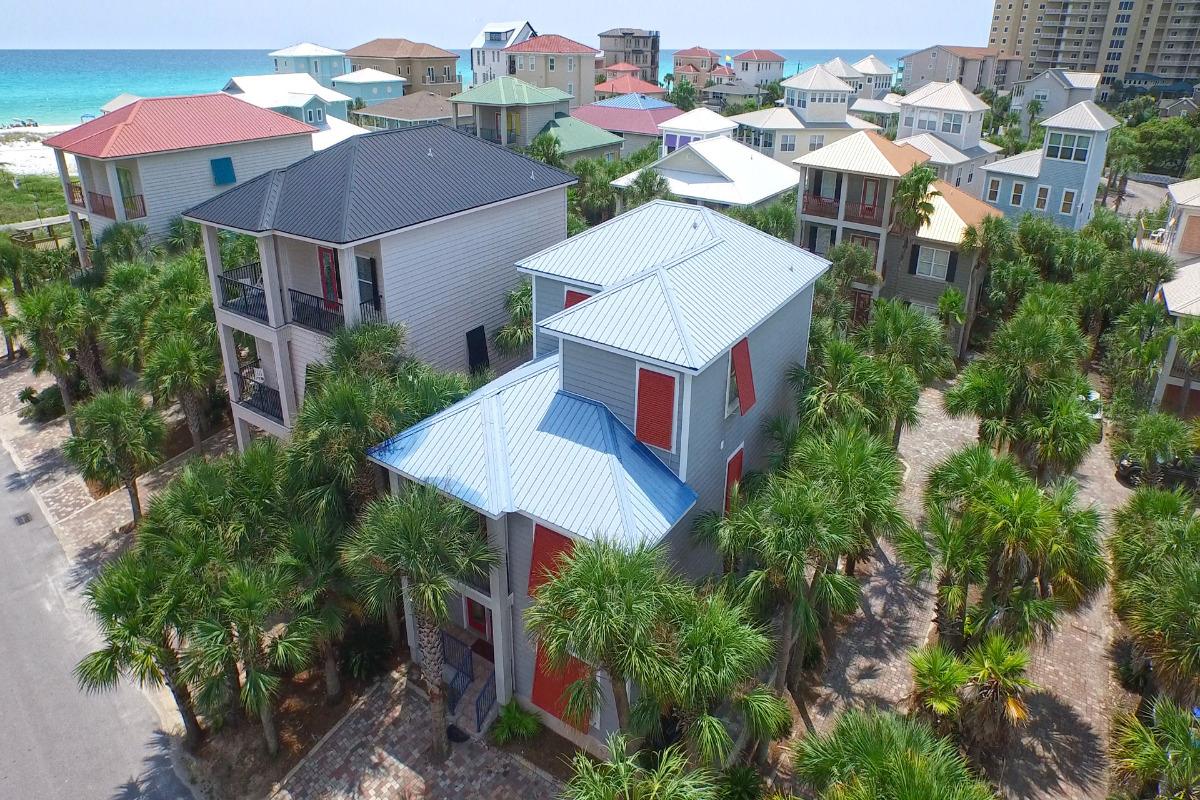 6 Bedrooms / 5 Full & 1 Half Bathrooms / 18 Guests
Time's running out to enjoy a summer break at Anchors Away! This 2,800 square foot, six-bedroom Destin rental gem, comfortably sleeping 18 guests, is a stone's throw away from the gulf in Miramar Beach. Strategically designed with bedrooms on three floors, it's perfect for separate families or different age groups. The sugary shores are just 100 yards away, and a private pool is there for your enjoyment. If your party includes up to 36 guests, consider booking both Anchors Away and the neighboring Polka Dot Bikini.
The location doesn't get much better than this!!! The setup of Anchor's Away was fantastic. Their was plenty of room for people to have their own bedroom and bathroom. When we had a small struggle with the upstairs bathroom shower drain, maintenance was there right away to fix it.
by Megan T. / Little Elm, TX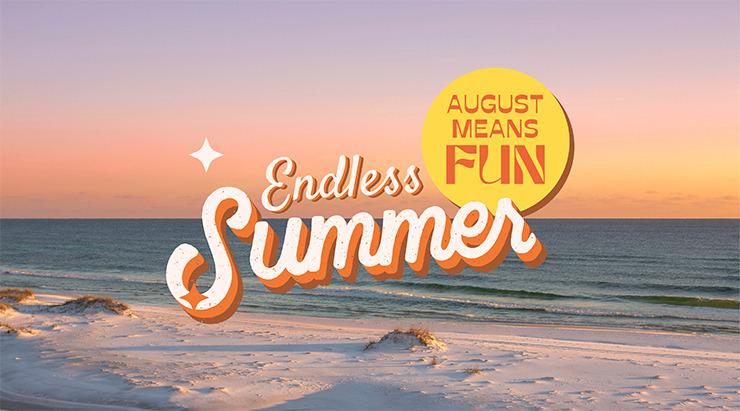 Picture this: your vacation costs reduced without sacrificing the quality of your stay. Shores are still echoing with life, yet now with a dash more room for your beach towels. The inviting Gulf waters at their finest temperatures.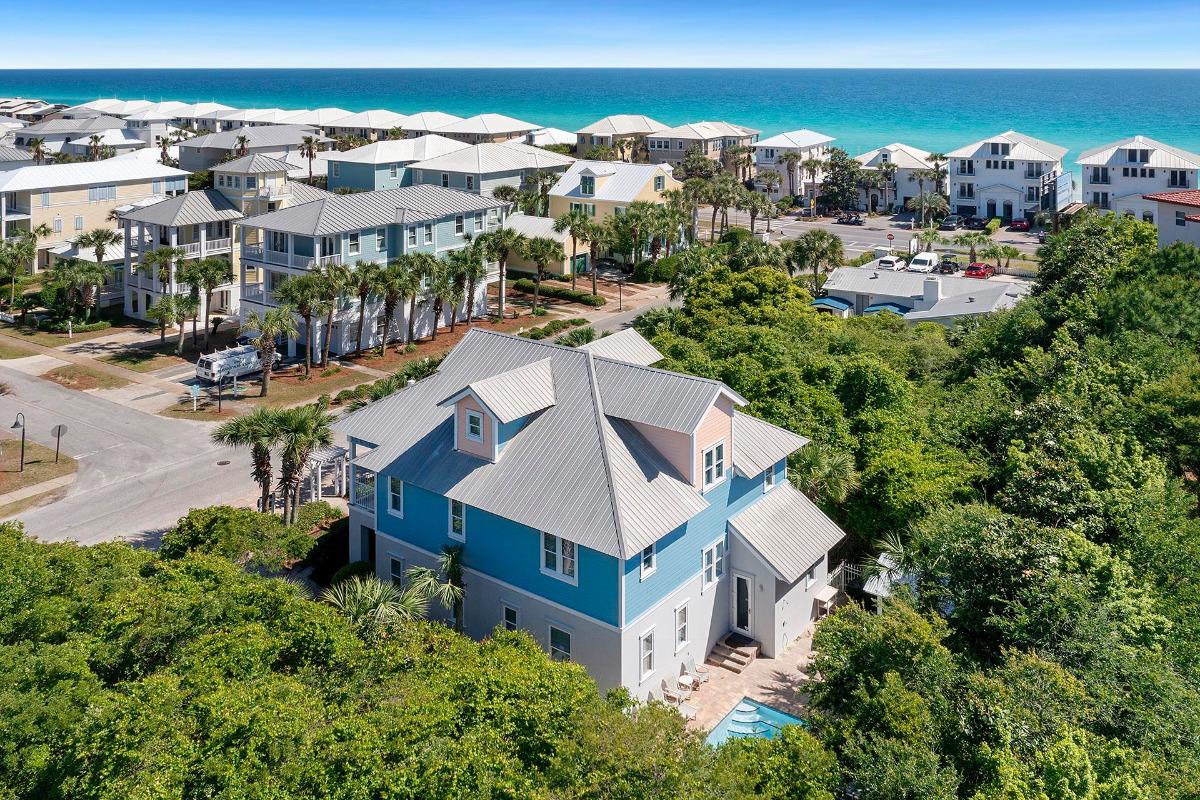 4 Bedrooms / 4 Full Bathrooms / 21 Guests
Frangista Costas is your go-to for a quick escape. This 3,000 square foot home comfortably accommodates 21 guests, featuring multiple relaxation spaces and porches on every floor for breath-taking views. The sleek outdoor pool is complemented by an outdoor bar with a flatscreen TV, while the large indoor living area, kitchen, and charming bedrooms offer a cozy retreat. Located less than a block from Scenic Gulf Drive and beach, this home is available at an unbeatable summer rate.
We had a blast! The house was great with lots of room! The heated pool was a big hit with the kiddos! We will definitely rebook for next year! I already can't wait!!! Lots of stores, restaurants, wine tasting and a sweet little coffee shop all within walking distance. Oh, and the beach really is sooo close! Just a short walk to the end of the block and you're there!!! Beautiful!!
by Lorri M. / Cedar Park, TX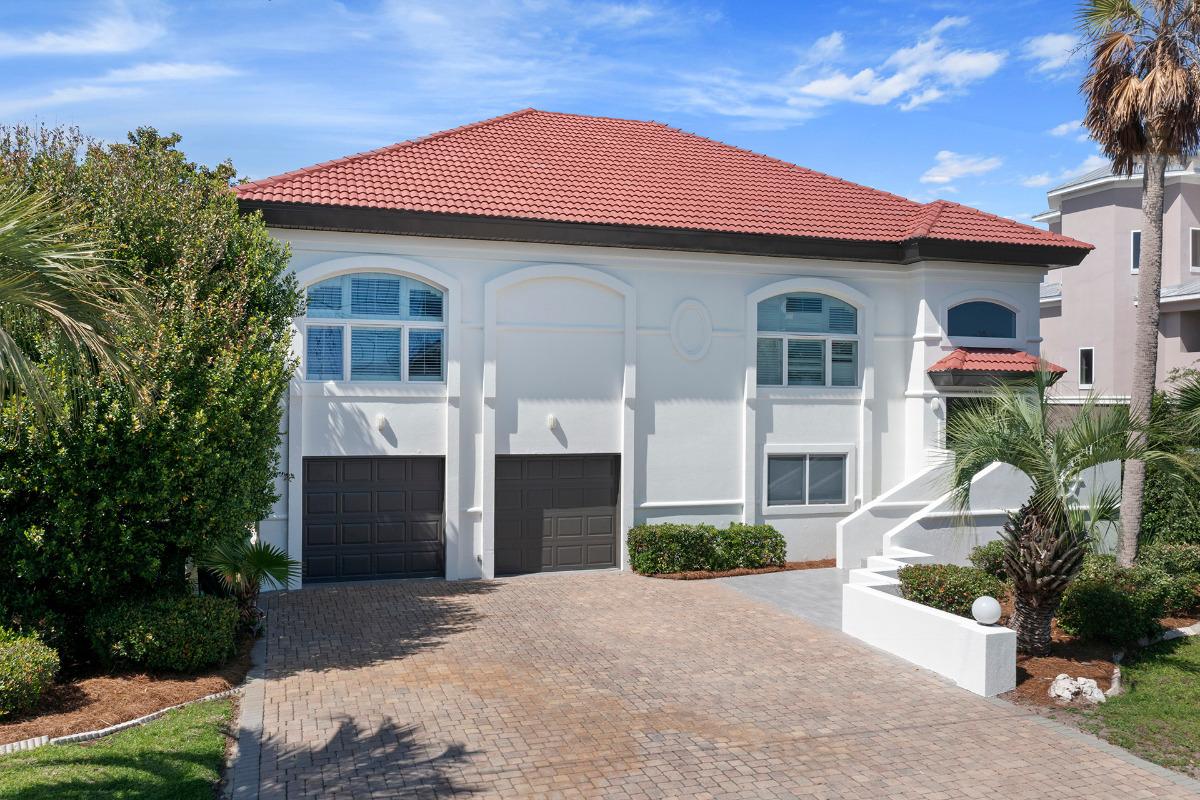 5 Bedrooms / 4 Full Bathrooms / 14 Guests
Located on Destin's Holiday Isle, Magnolia Dreams is a 5-bedroom haven that sleeps up to 14 guests. The 3,000 square foot deck, grand nautical-themed living room, luxurious bedrooms, and impressive game room create an unforgettable vacation experience. With a private boat slip and access to the canal leading to Destin Harbor and the Gulf of Mexico, maritime adventures await. Secure your last-minute deal on this incredible property today.
Loved, loved, loved Magnolia Dreams. Being on the canal was a dream - we even rented a boat and spent a ton of time exploring the harbor with our family. Beach is an easy walk, and plenty of private spaces to "enjoy" your family ;)
by Rick O. / Langsing, MI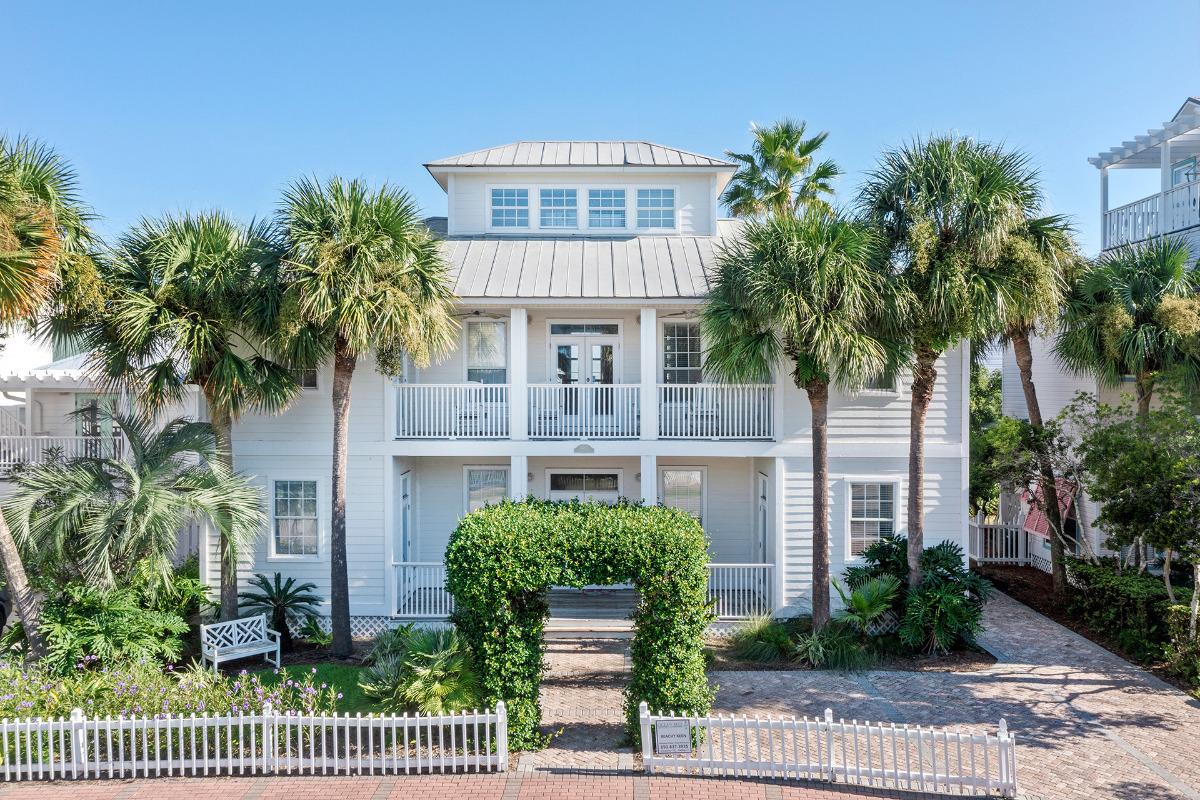 4 Bedrooms / 4 Full Bathrooms / 12 Guests
Choose Beachy Keen for a tranquil and elegant summer escape. This 4-bedroom home, situated less than a block from Destin's white sand beaches, accommodates up to 12 guests. The open, two-story living room and spiral staircases offer a timeless aesthetic. Destin Commons, beach bars, shopping, and more are conveniently located just around the corner. Grab the opportunity to book your stay at this exceptional property at last-minute summer rates.
Great property. Location was excellent. Very easy to get to, easy access to beach, less traffic and congestion in the area, and lots of places to walk dogs. House was very nice and well laid out. Would stay here again.
by Rob B. / Weldon Spring, MO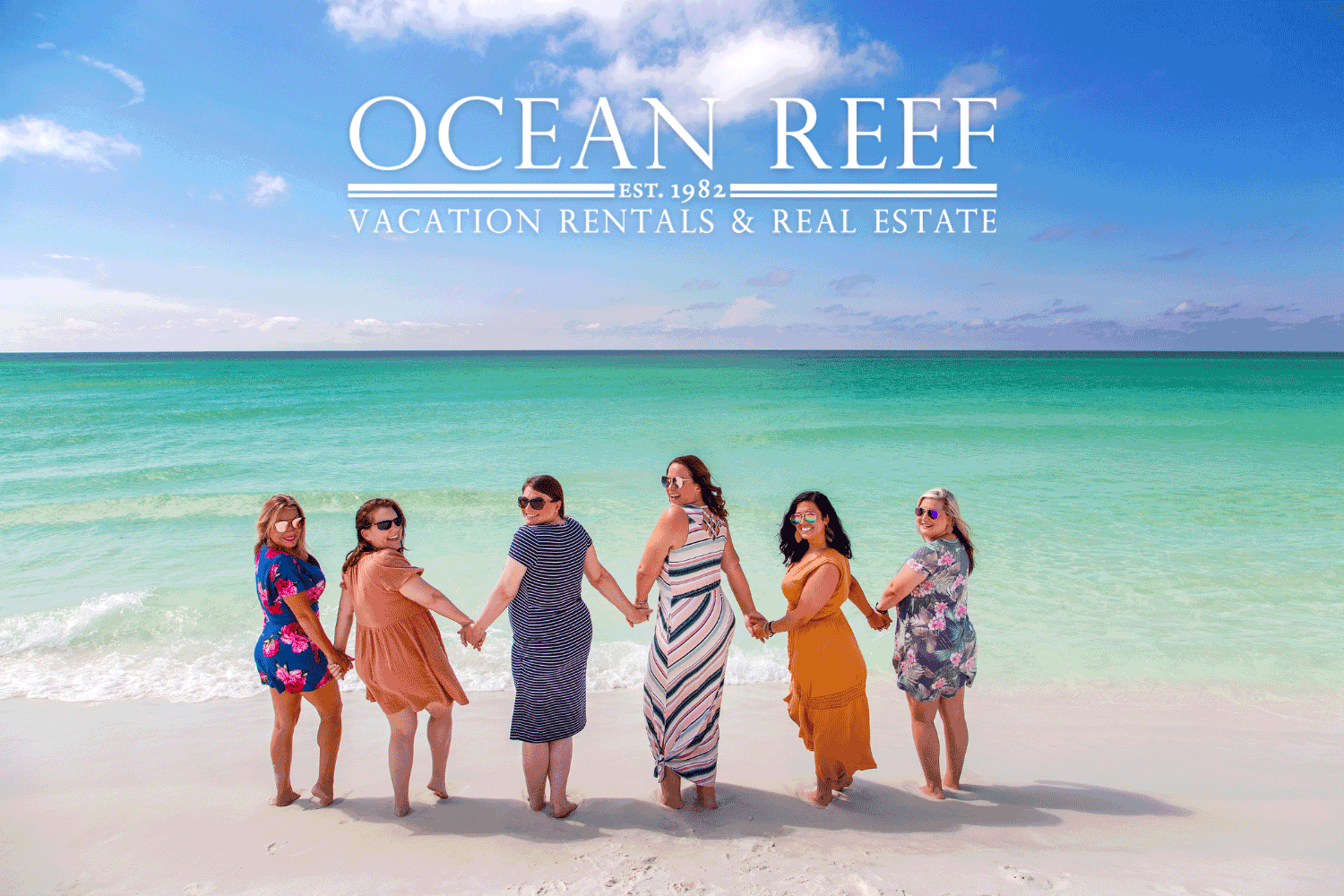 Don't let these incredible, budget-friendly beach vacation homes in Destin slip through your fingers! Rally your friends and family, compare calendars, and secure your reservation before someone else does. With all the details at your fingertips on our website – from multiple images, detailed descriptions, aerial views, individual rental rates, to calendar availability – your dream vacation home is just a few clicks away. So, don't wait another minute! Dive into the booking process now, and start the countdown to your unforgettable beach escape. We can't wait to welcome you to your favorite pick!
Even more savings on vacation homes: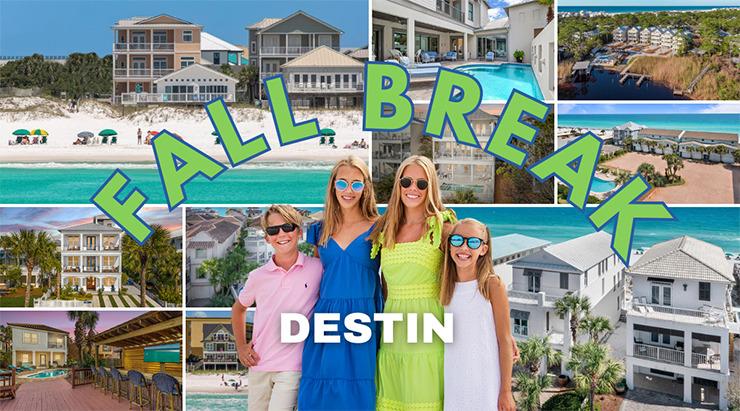 Heavenly sunsets over the gulf and less crowded restaurants make the experience even more special. And to top it all off, vacation rental rates are incredibly reasonable.