Posted on 8/23/2022
No visit to South Walton is complete without a trip down Scenic 30A, and walking is the preferred form of transportation around these parts. There are plenty of forested paths, but honestly, how many trees can you pass before you need a little change of scenery? If you are searching for an even more unique experience, consider a stroll through the historic town of Grayton Beach.
Packed with a petite downtown, architectural nooks & crannies, and if you look carefully, you can see the timeline of Grayton Beach unfold before your eyes. Expendable cracker shacks, made of local lumber, built to be swept out to sea long ago, share the pristine terrain with four-story-high stone castles of intricate design. This tiny town is also home to a small selection of the area's most beloved restaurants and shops. How better to take this all in than on a slow, leisurely stroll through this classic American beach community?
Grayton Beach Walking Tour Map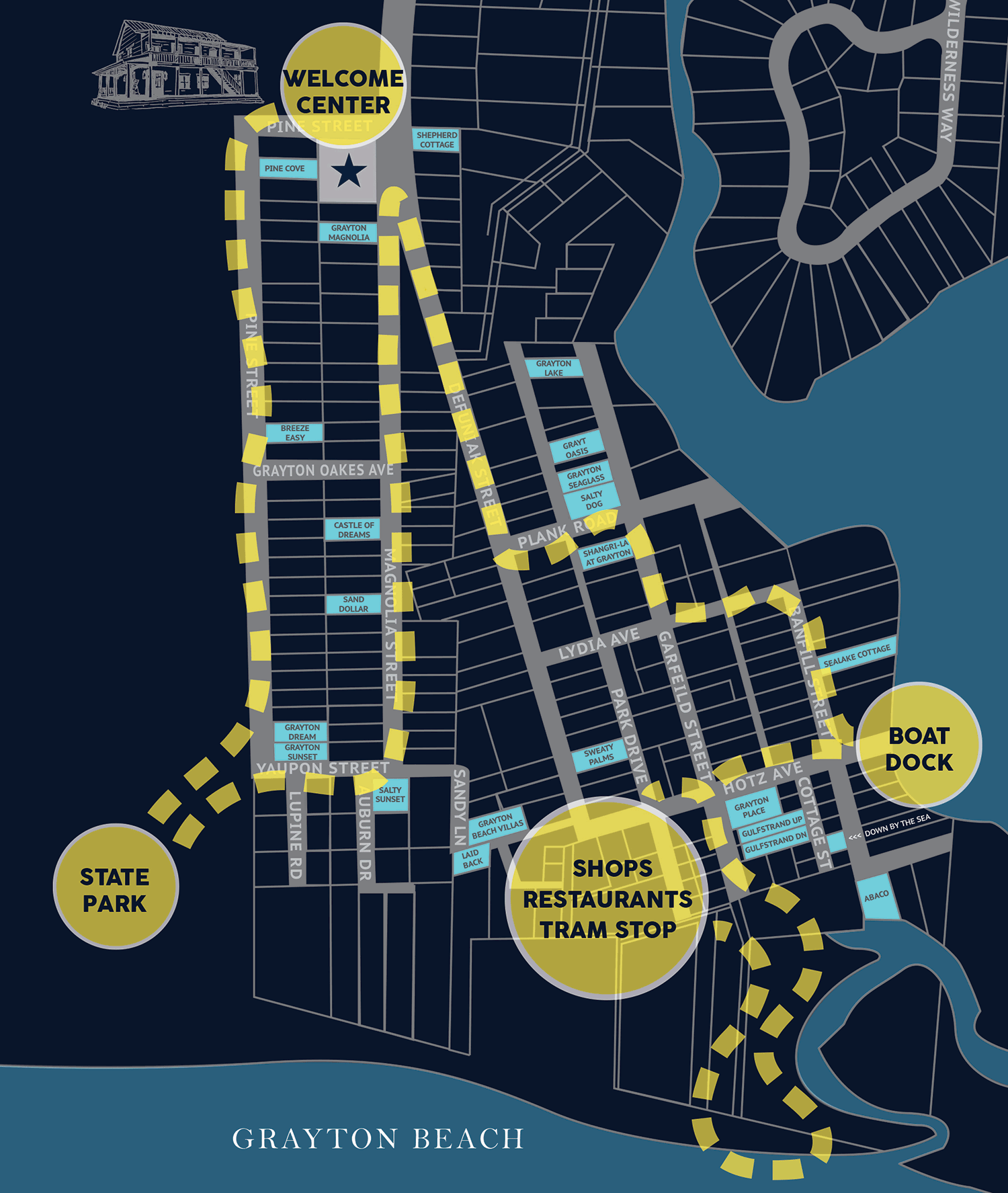 If you're arriving by car, you may want to park on the northeast side of 30A and take the fam by tram to Chiringo!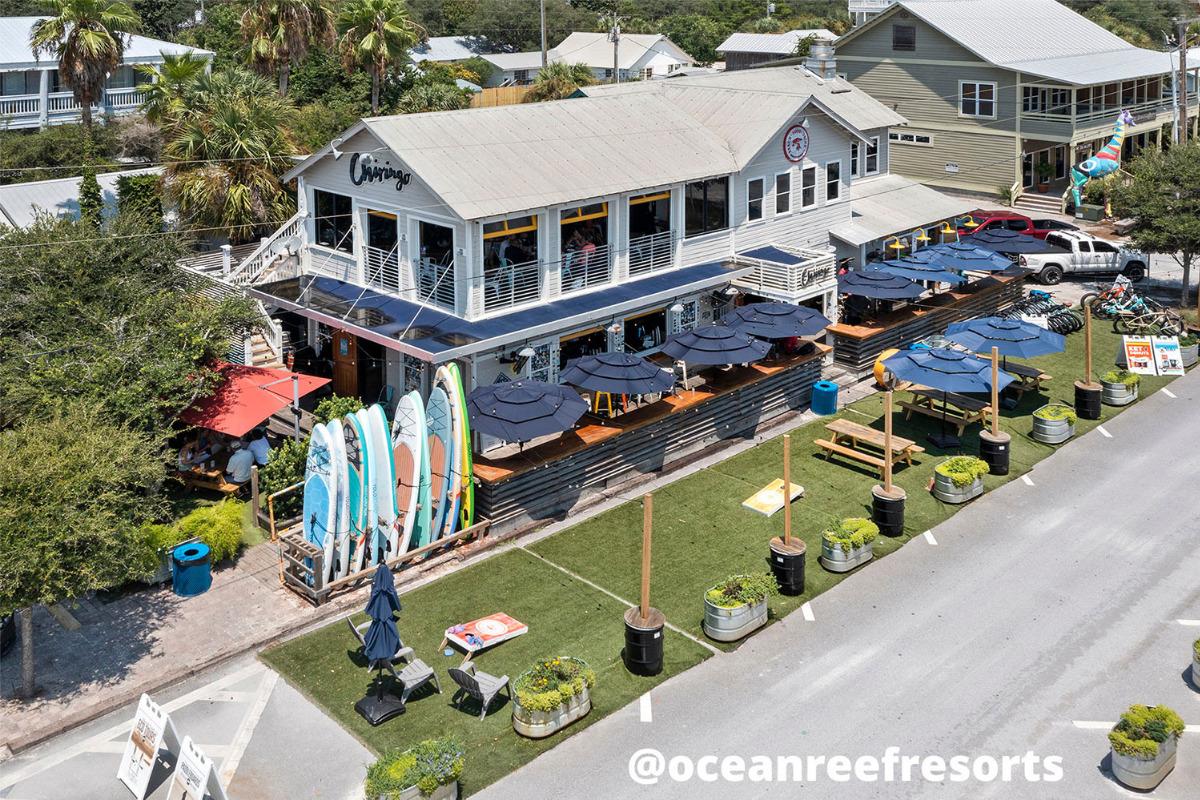 Chiringo is a vibing little joint that is deceivingly large inside and even features a second floor with some of the best views of "downtown." Enjoy karaoke night or sip on a frozen "Billy Ocean" rum drink at the bar. The food is deliciously local with a tropical flair; this would be a perfect place to grab a bite. Plantains and snapper dip round out the menu of what may be THE best place to people watch in Grayton Beach, maybe the world.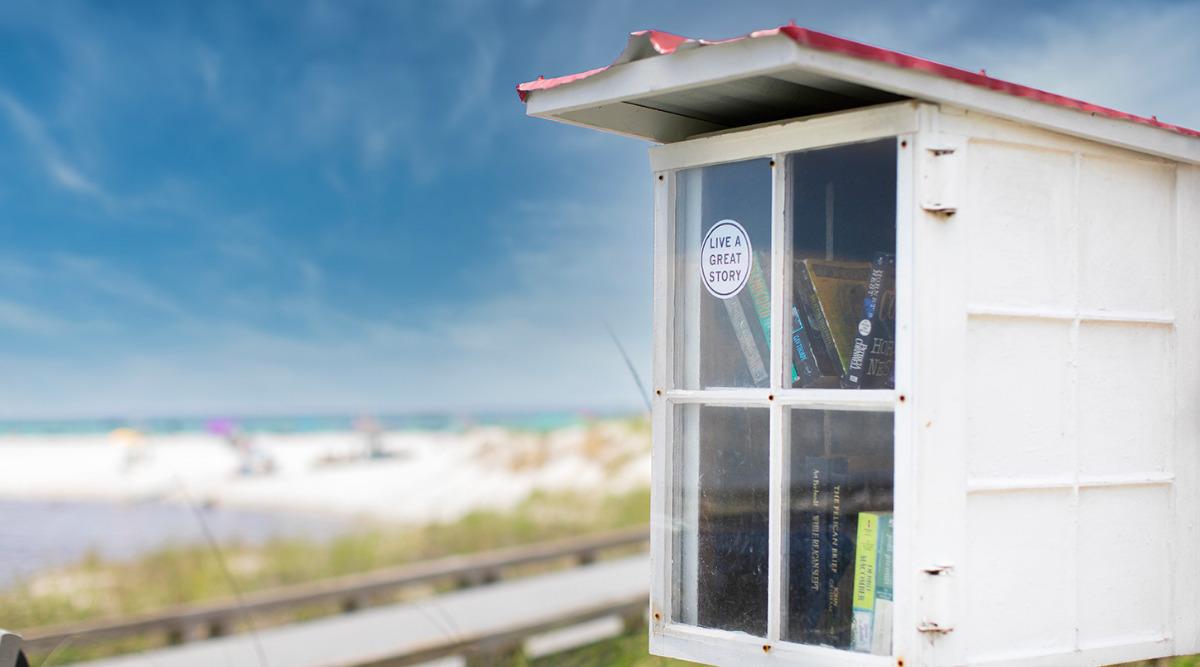 From here, you'll want to head to the sand for sure. Along the way, stop to grab a book at one of the local book exchanges, packed with beach reads.

Learn more about the Grayton Beach Little Free Libraries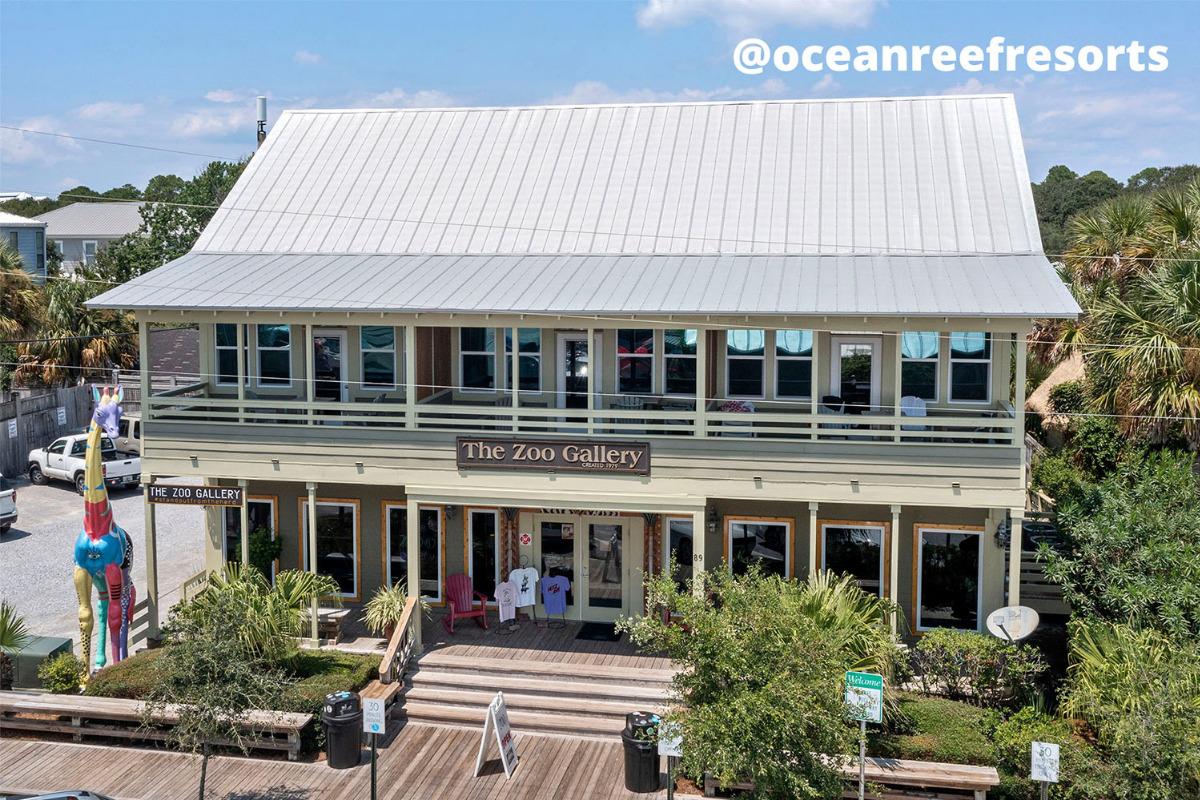 Heading back from the beach, you'll want to add your name to the list at Red Bar, but more on that shortly. The Zoo Gallery is next up on our journey. Eclectic defines this colorful and carefully curated gallery; all manner of bright decorative art, large paintings, and sculptures can be found here.

Hotz Coffee Grayton Beach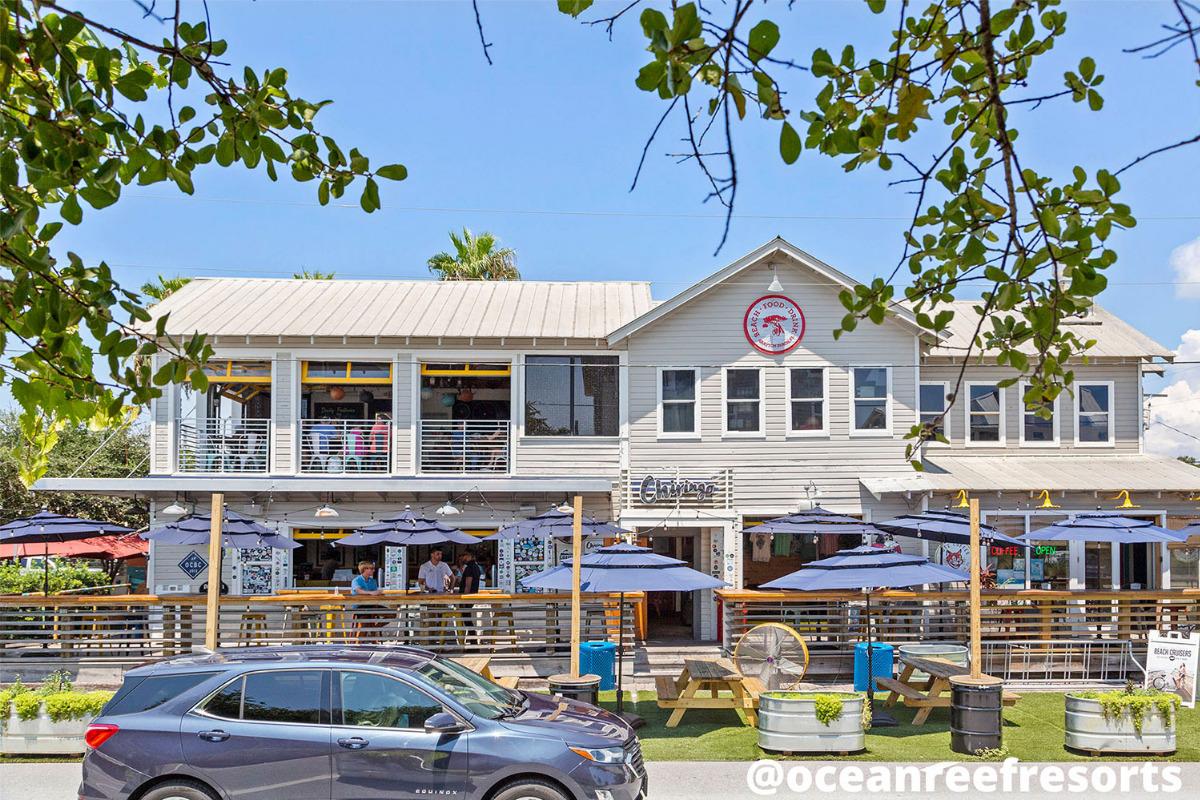 Just steps away (attached to Chiringo), you'll hit Hotz Coffee! They have delicious Yolo Brand Coffee here. Get a quick pick-me-up, a nutritious dessert, and rent bikes if you get tired of walking and fancy riding through town in style on two wheels.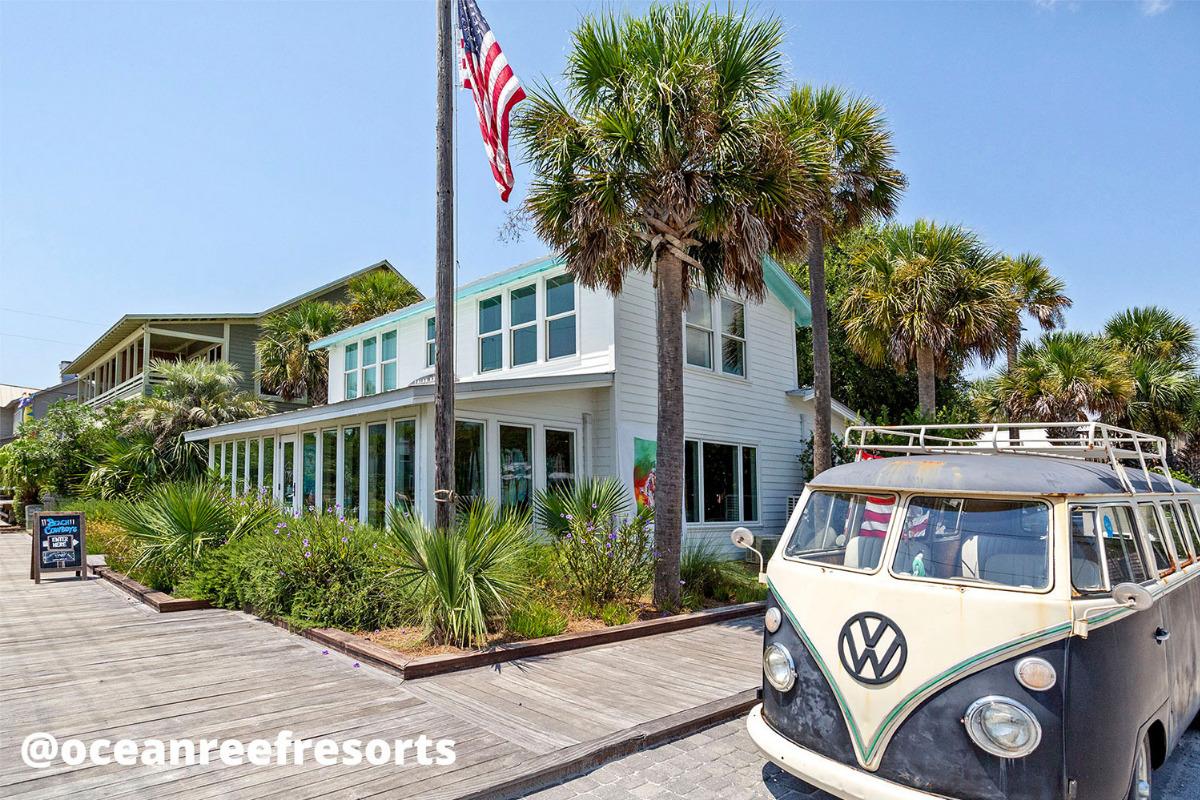 Saunter over to Tribe Kelley Surf Post. Owned by the Husband and wife team of Florida Georgia Line singer Brian Kelly and his brilliant wife Brittney. Inside, your senses will be calmed, as this clothing and lifestyle brand is very earthy. Exposed wood beams and soft, muted colors define both the space and the feel of this most beachy of beach shops.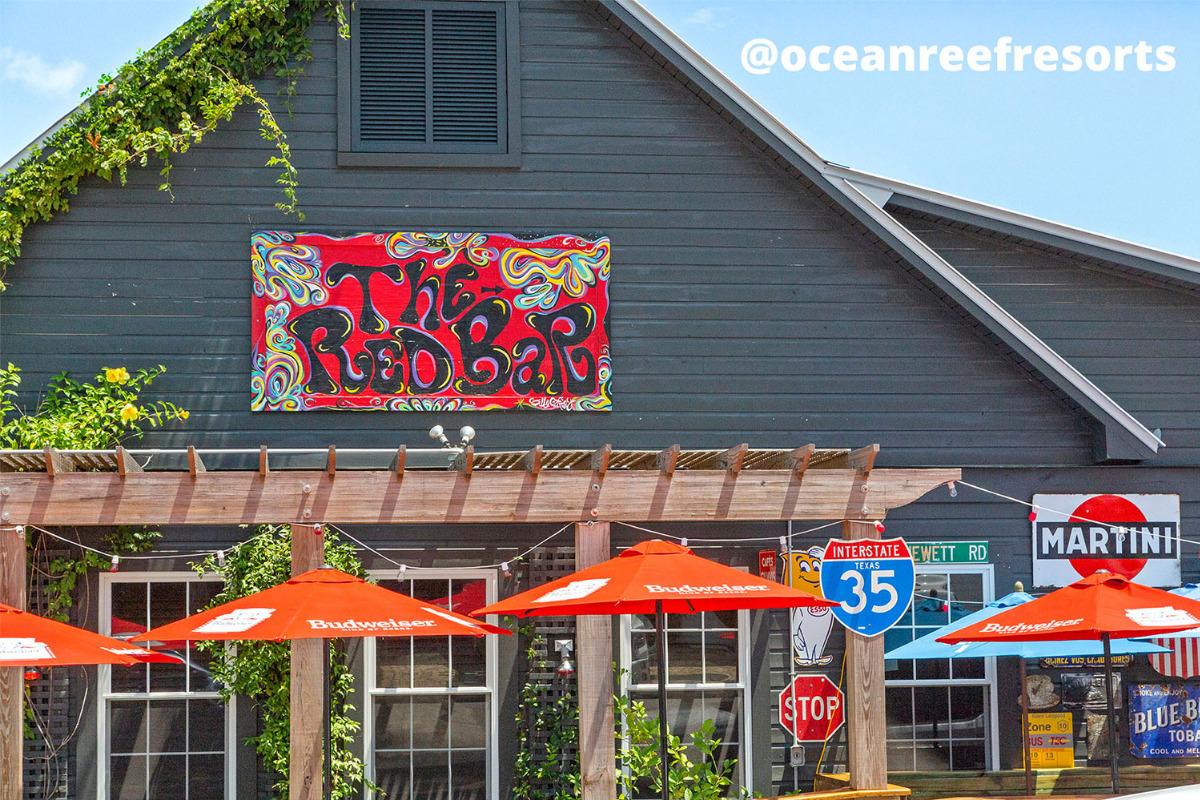 By now, you'll be ready for dinner - and they should have your table ready. The heart of town is undeniably a special place called The Red Bar. Originally the White Elephant Grocery in the olden days, it's now known as much for the food as it is for the live music played, and of course, the actual bar, flooded in red light (an ideal place for sea turtles, though oddly you never see them there - lol). The red bar captures what 30A is all about; it's down-to-earth, its visitors and locals raising a glass together. Red Bar captures the true spirit of Grayton.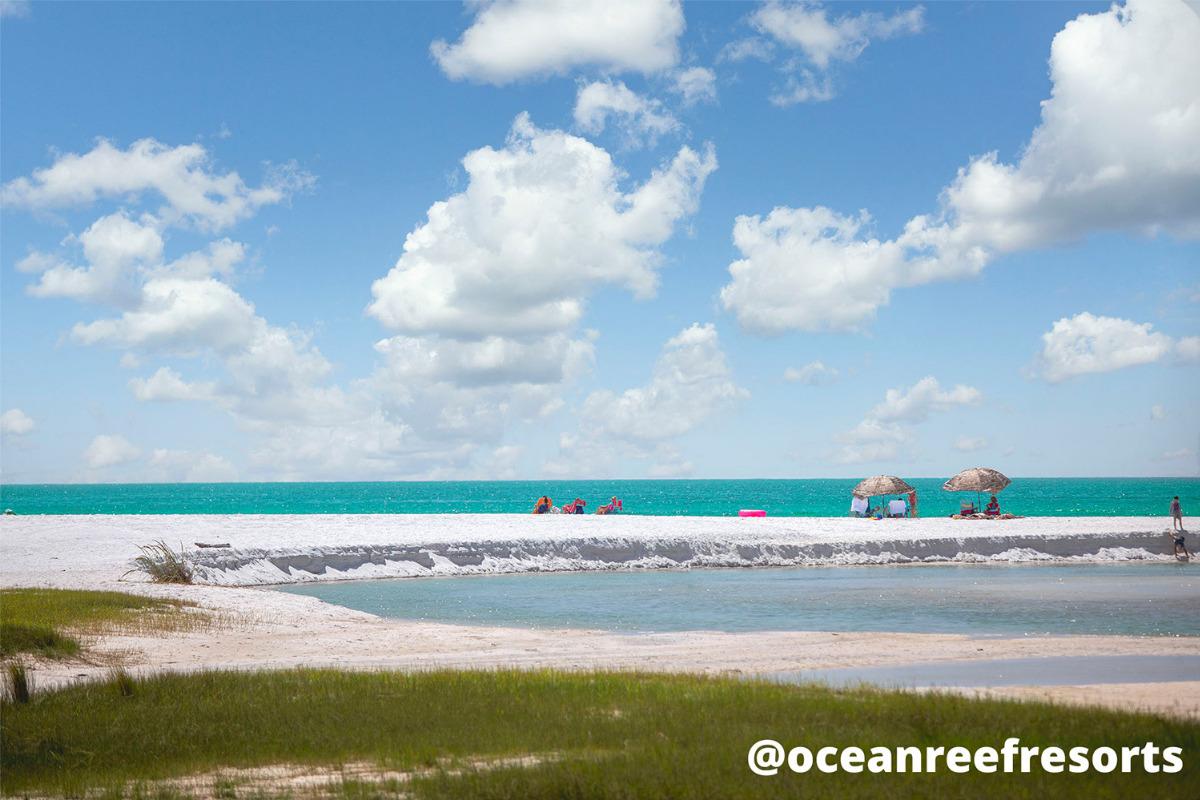 After dinner, you'll walk down back to the beach; it's just where you'll naturally go. A long serpentine outflow runs from the coastal dune lake out to the Gulf of Mexico. Here special parking passes are allowed to locals, and they seem to have the most brilliant vehicles. Purpose-designed for coming down to the beach and starting a barbecue or just hanging out and fishing. Land Rovers modified Toyota Tacoma's, and old-school Jeeps rule the roost of one of the most classic ways to enjoy beaching it in Grayton.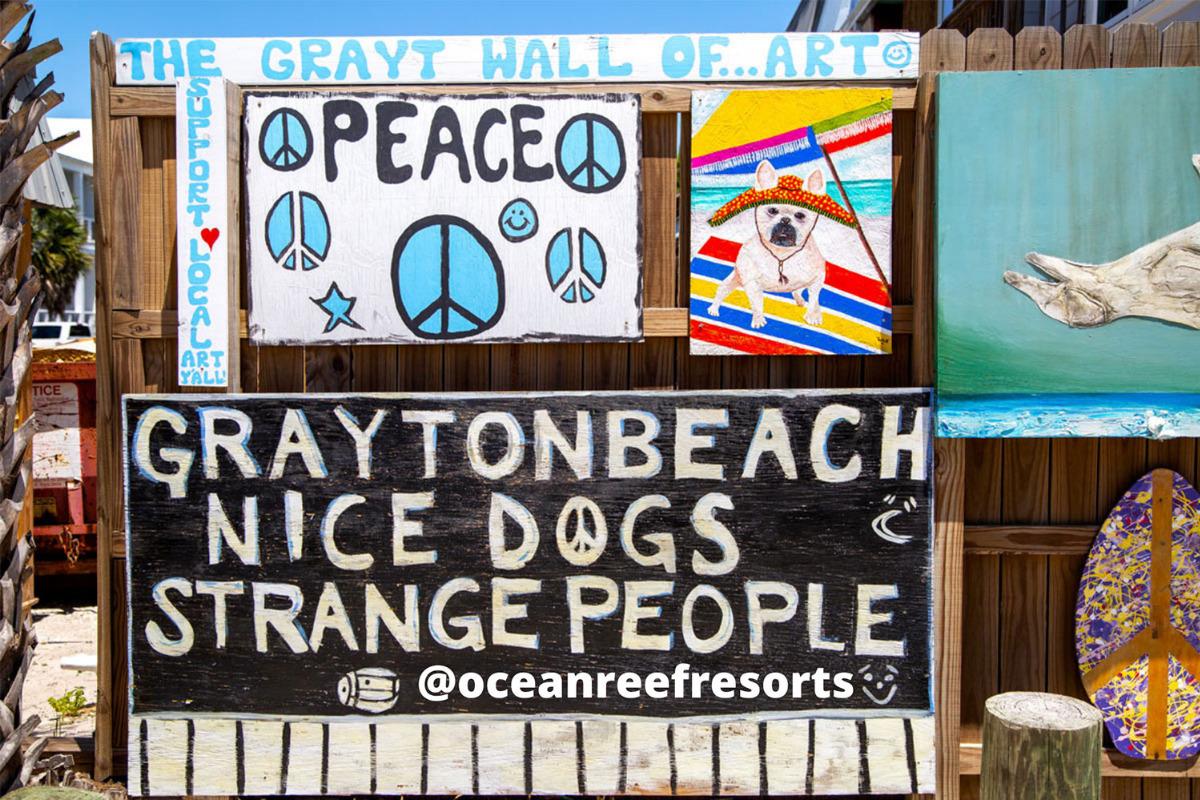 But now, let's get back to strolling; as you come back over the beach, you could head back left to Red Bar, but instead, we're going to go right. The Grayton Art Wall is on your right as you make your way to the Grayton Beach Boat Launch at the end of Hotz Ave. It is a little park with maybe four cars parking, but it's a classic vista. You'll look out over the dune lake; it's a great place to paddleboard or just take in the stars at night, as there's minimal light pollution with Grayton Beach State Park to your east.
Headed back into the neighborhoods of Grayton, it's interesting to point out that when this town was formed back in the 1800s, the houses built here were made with local materials and built to be temporary. Severe storm prediction was nowhere near what it is these days, so the town was built to be rebuilt. It was said, back then, that you wouldn't build anything in Grayton Beach you couldn't watch get washed away.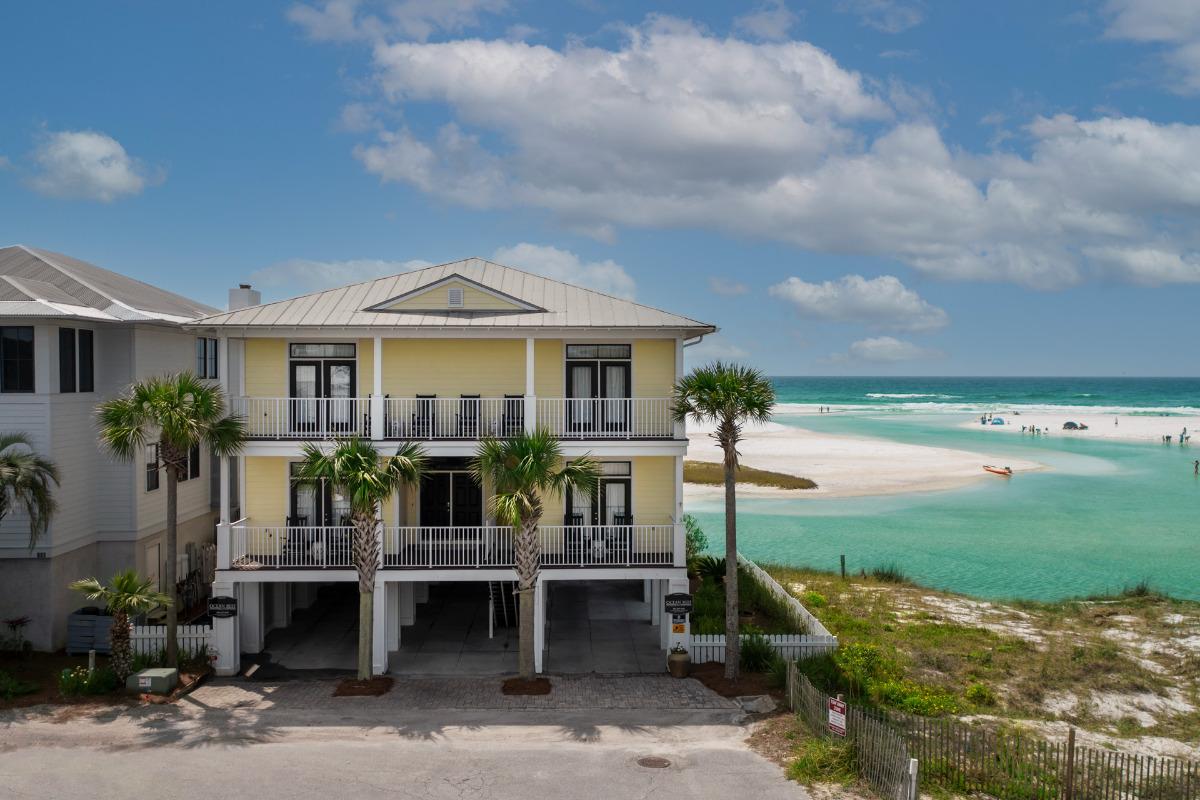 Look around for these small houses; they still exist in abundance. They're like little fishing cottages, made for a simpler time when people were a little shorter; the doors are a little smaller, and they have a very authentic Florida Panhandle feel. Juxtaposed with the small diminutive homes of old, you start to see some larger yet still cracker-style homes. These homes came up around the turn of the century. Though few and far between, you might even spot a few colorful stucco houses from the 1930s. Today the latest construction in Grayton Beach bends toward vacation rentals. They are large structures multi-floored with an eye to the past but with views head and shoulders over the older homes. All this, and we haven't even left Banfill Street yet.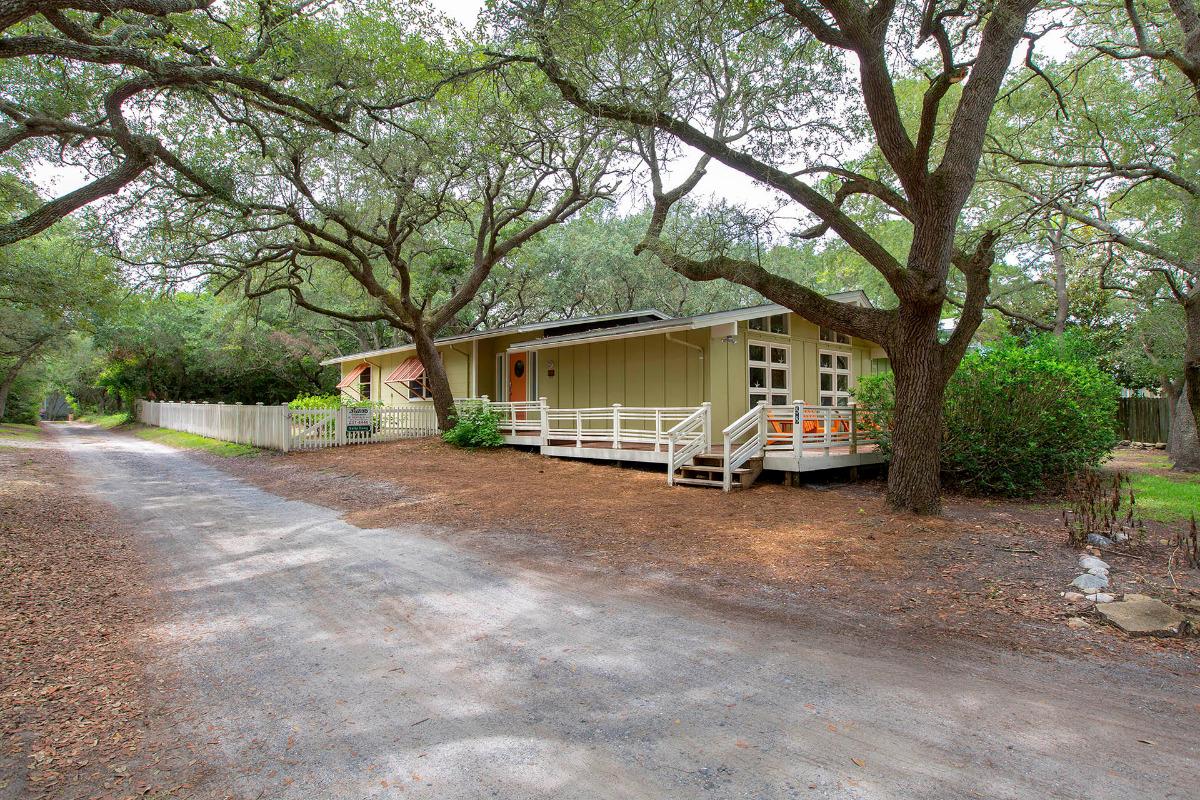 Our stroll continues along Lydia Street until we get to Garfield Street, and we take a right. Look around at the homes here; this is pretty much the dead center of town, so we will continue on and make a left on Plank Road. This is one of the most shaded areas in town, it's old, and you can feel time stand still along your walk to Defuniak Street.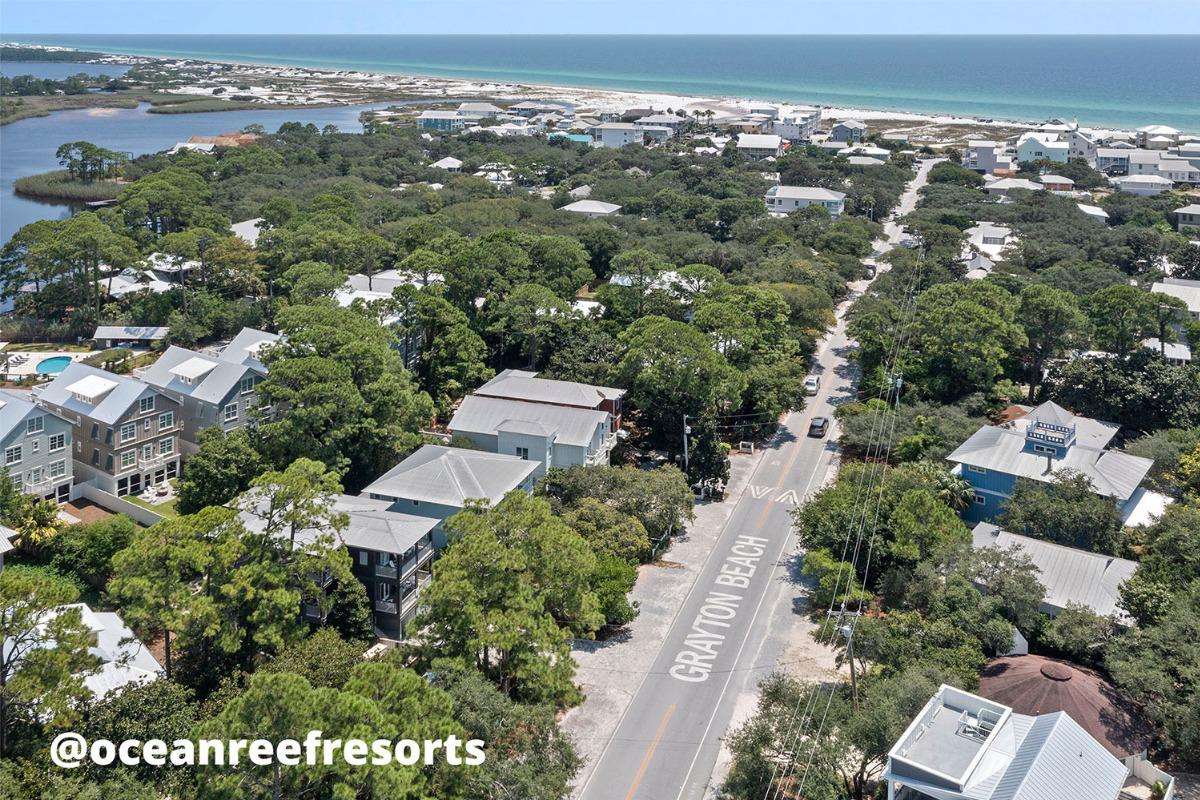 Make a right; as you walk north, you'll notice there are some giant letters on the street. Those letters are there to let pilots know they're flying over Grayton Beach! Just after the giant letters, you'll notice that the road forks up to the left.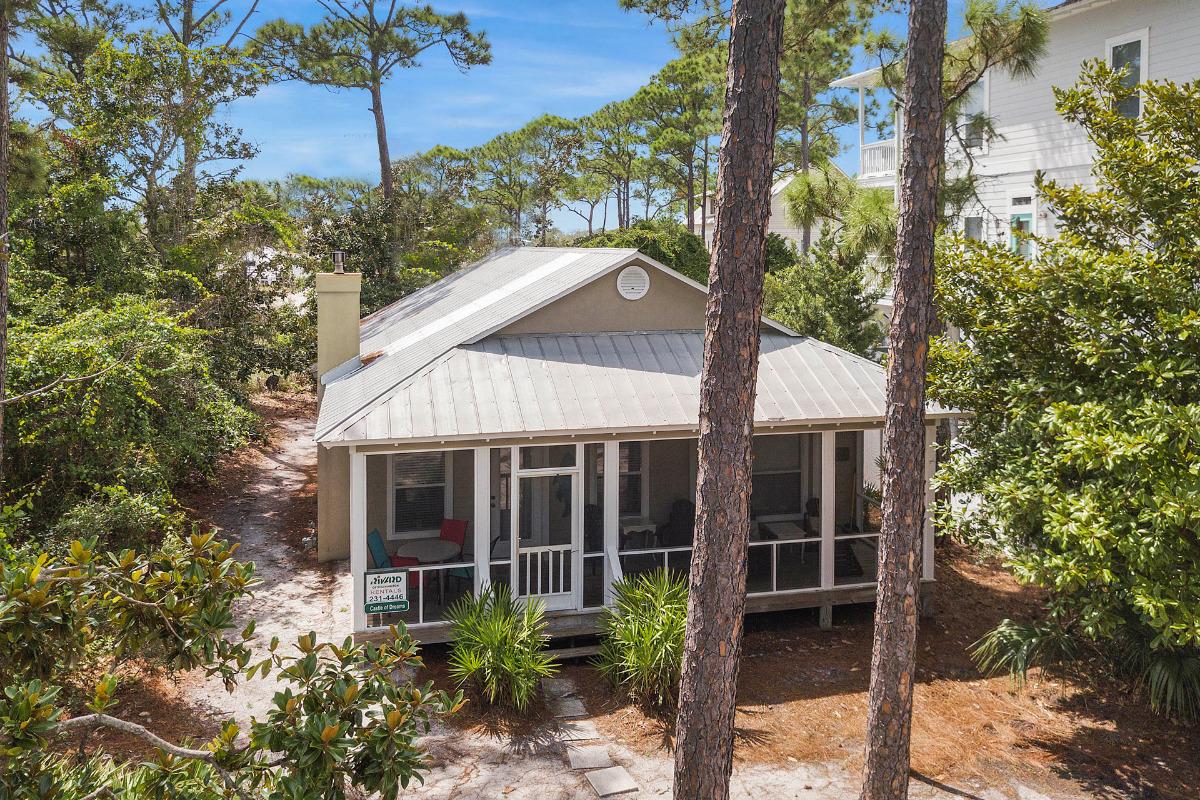 For our stroll, you'll definitely want to make a hard left up Magnolia Street. The homes here a newer and very beautiful. You'll come to Yaupon Street, make a right as you walk towards one of the most beautiful state parks in the country; maybe the world will start to fall into your view. Sunsets here are hands down the most beautiful.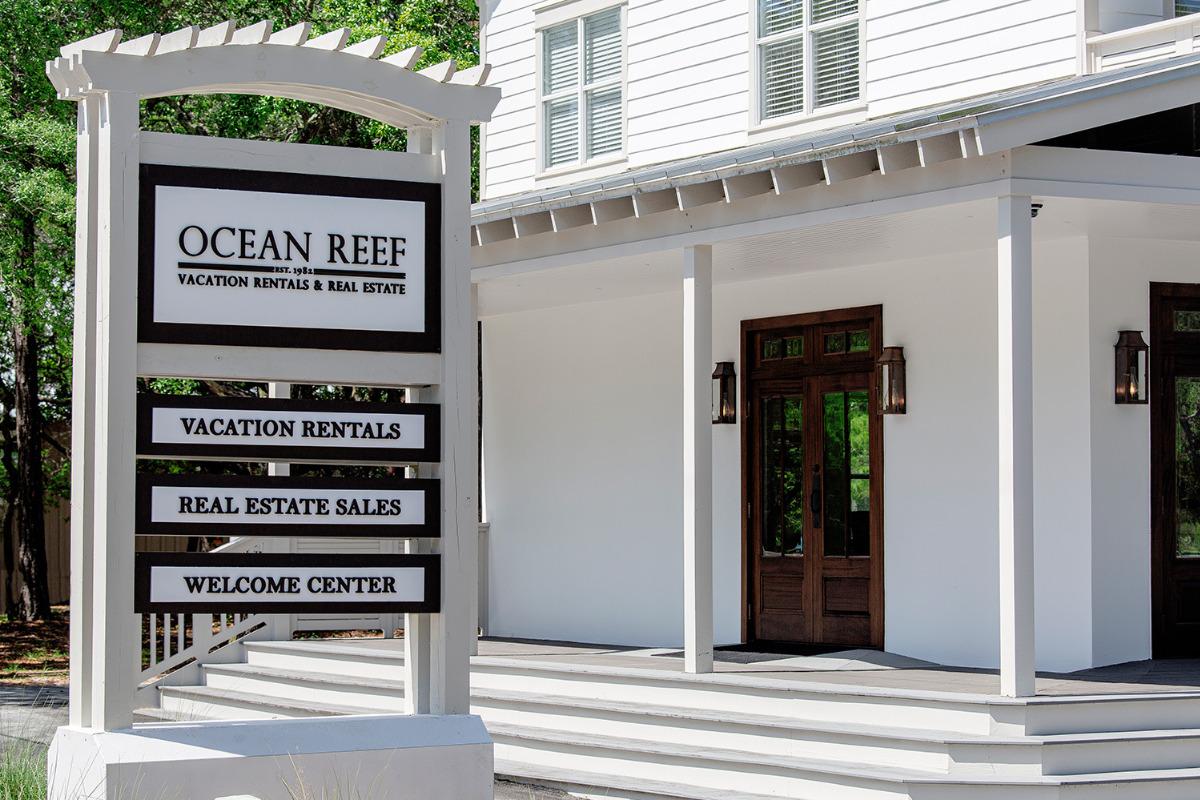 From here, we will continue down Pine Street, past the tall pine forest, and around the corner to, you guessed it - the Ocean Reef Office. Stop here for a complimentary cold drink, book your next vacation or find your South Walton dream house! It's always a Grayt day in Grayton!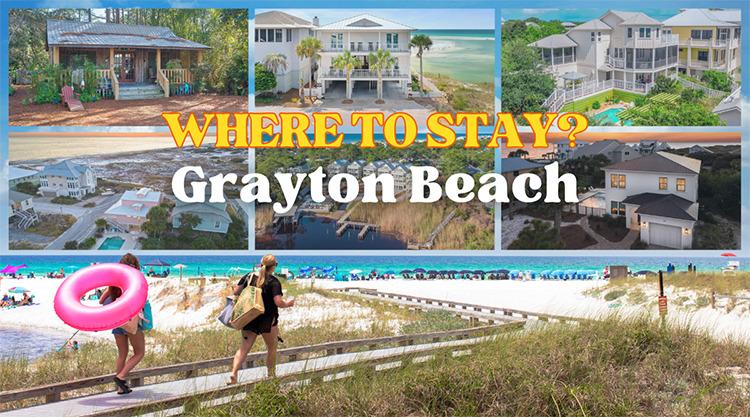 As you stroll along its quaint streets, you'll encounter locals and visitors alike, many savoring their beachside vacations just as people have for over a century. Our handy guide to the area's neighborhoods and rental homes is your passport to join them.